COVID-19 Has Underlined the Financial Burden of Being Gay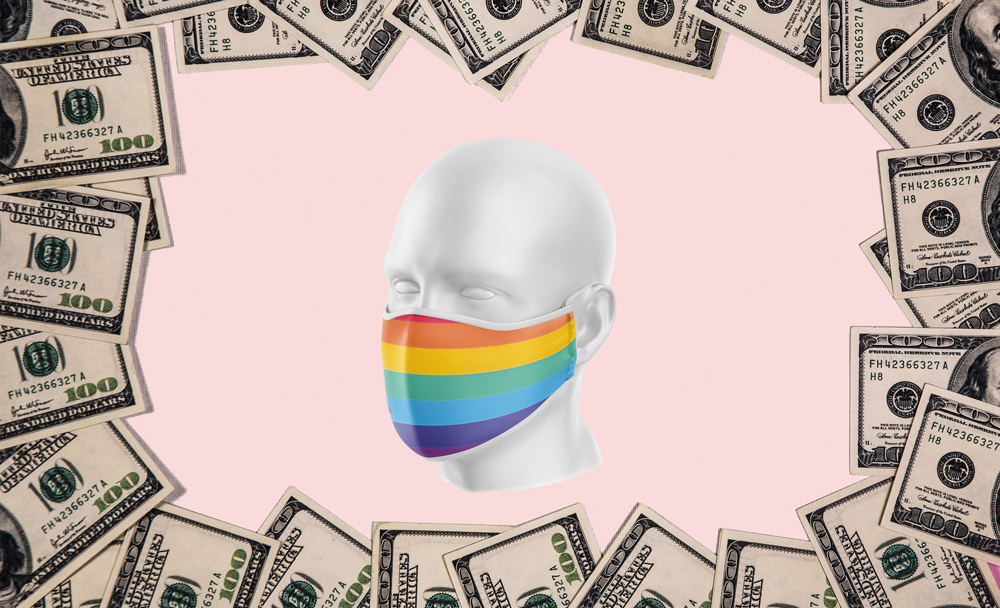 The past few weeks of social isolation resulting from the Coronavirus has offered me a chance to examine my habits and my normal routine much more closely – I certainly have the time! For me, reminiscing about the way life used to be compared to how I spend my time now has taken a magnifying glass to what was once the status quo. I feel extremely blessed to be able to conduct my work entirely remote, and my job remains busier than ever.
However, after the normal workday has wrapped up, I no longer head to my local gym for a workout, followed by drinks or dinner out with friends. On weekends I am not traveling to visit my friends in neighboring cities or partying until 6 am. My time is now spent conversing with family, putting time into projects with my freelance clients, reading, going on walks, etc. Granted, these are all activities I'd normally participate in, but with the added restrictions caused by COVID, these have quickly become the only things I do. Additionally, my hair has gotten longer and unruly, I've certainly put on a few pounds from my newfound sedentary lifestyle and drinks I enjoy every night, and my botox is wearing off.
Where Was the Money Going?
Alongside my increased attention to the way I now spend my time is my increased awareness of how I'm not spending money. I am still paying rent and buying groceries to feed myself, but seeing as bars, restaurants, travel, and any other type of fun are shut down, my expenses have dramatically diminished. Within only a month, I paid off the balance of my recent Lasik surgery in full, all of my credit cards have no balance, AND I've been able to put more money into my savings than I normally would.
My regular monthly clothing allowance I'd give myself is no longer necessary – no one's going to notice that I'm working from home in sweatpants each day. My normal bi-weekly haircuts? Forget about appearing presentable until non-essential businesses open back up. The money I'd normally spend on going out for drinks, to restaurants or clubbing now remains in my account.
I cannot reiterate enough how fortunate I realize I am given the situation – the fact that I am still working, my health is in good condition, and none of my close family or friends have fallen ill. But the point I am trying to make is this – the compounding financial effect that the quarantine has had on preventing me spending money has illuminated something we all know to be true – it's expensive to be gay.
The Expense of Living, Partying, and Surviving in Desirable, Accepting Cities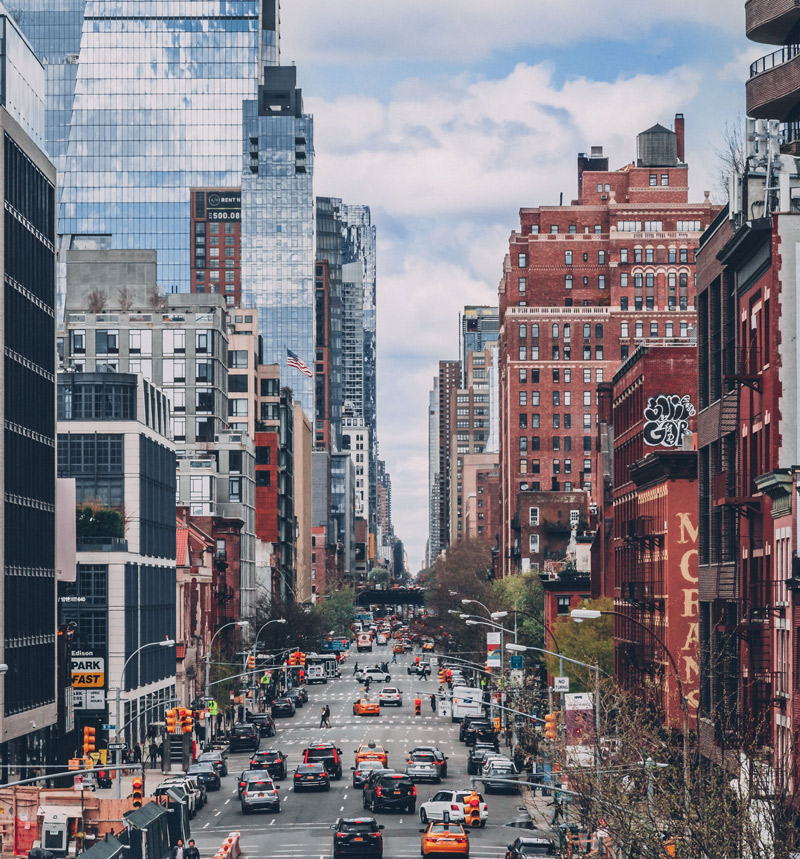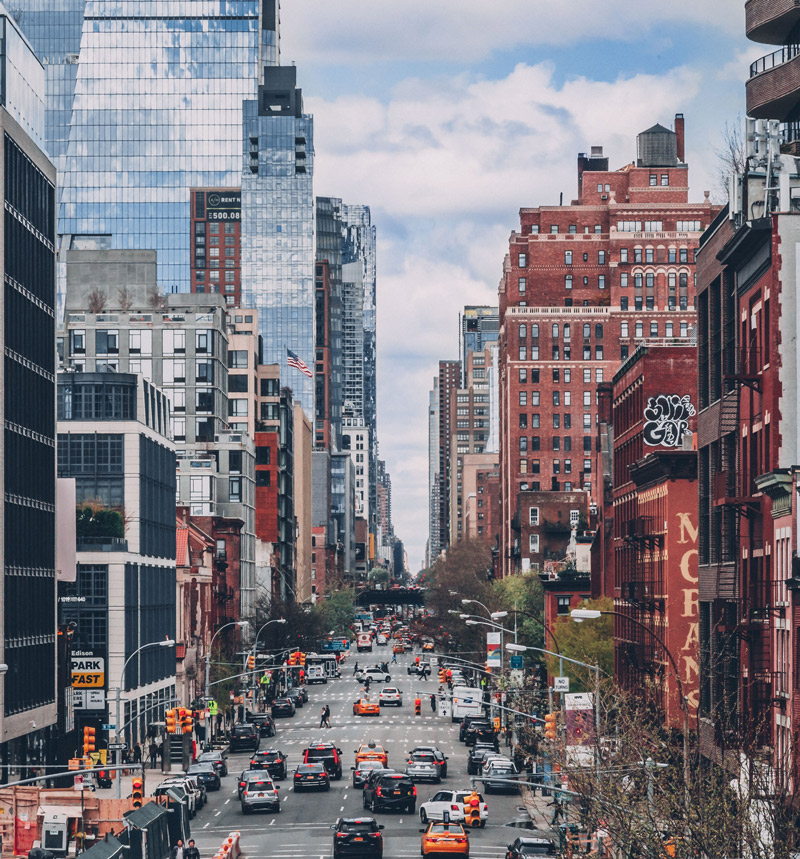 For most of us who are openly gay, we find comfort and safety when in the company of others like us, or those who present as allies. Needless to say, the congregation of LGBTQ communities in large metropolitan areas leaves us with a limited number of choices when it comes to where to live for those seeking higher levels of acceptance and diversity. Cities such as Los Angeles, San Francisco, New York, and Chicago are not only safe havens for young gay people leaving potentially oppressive family environments at home, but they also offer thriving, colorful communities, that can help shape LGBTQ people of all ages and identities.
These lifestyle factors come with a cost of course. In New York, for example, where the average cost of living is 129% higher than the national average (housing is 369% higher), choosing to pick up and move to the city from rural Idaho can be enormously difficult. Additionally, the cost of maintaining a social life and a general standard of living that allows for nights out, fine dining, and entertainment runs up the bill even further. Throw in access to expensive party weekends and party favors to support, and a solid 6-figure salary can feel like drowning in no time.
But for many of us, the financial sacrifice is well worth it. The exposure to different ways of life, diversity of culture, career opportunities, and more makes up for the cost. For others, it's simply not a matter of choice. Being openly gay can be outright dangerous in many parts of this country, and escaping those environments to the safer havens of big cities is sometimes an essential choice.
While this is not news for most of you reading, the situation of COVID has materially illuminated it for me. Whereas I was previously paying over $4,000 per month for a Hell's Kitchen apartment, I've since broken my lease, lived several months with family during peak pandemic while saving money, and more recently moved to Fort Lauderdale with a much lower cost of living (and a higher quality, in my opinion).
So now, with COVID, the question becomes this – what are we paying these crazy prices for? Yes, we might still live in a diverse, multicultural city. Yes, we are surrounded by a higher frequency of gayness. But are we able to go out and enjoy the luxury of those nightclubs, bars, lounges, and establishments we pay to conveniently live near? Does our physical accessibility to the big city matter if there are no community gatherings that make us feel connected? Are we even able to define what life will be like, at this point, once we have a vaccine? Will our beloved gay establishments be closed for good when that time comes?
Keeping Up Appearances (Literally)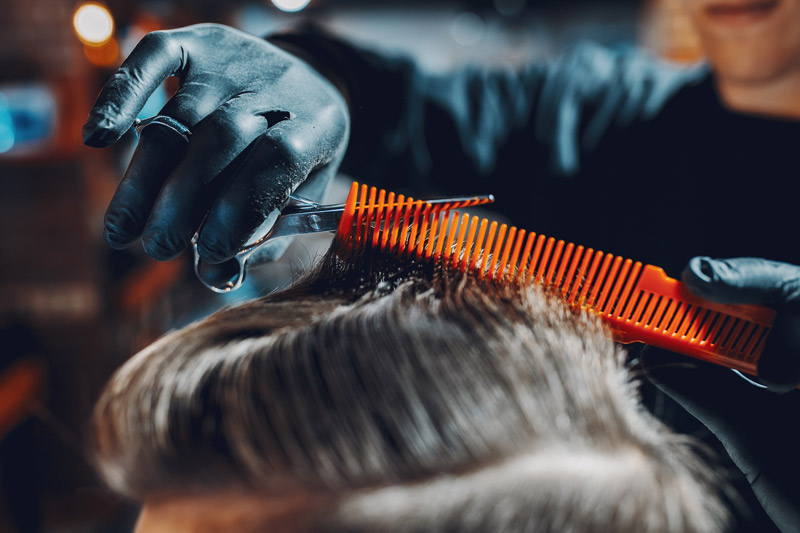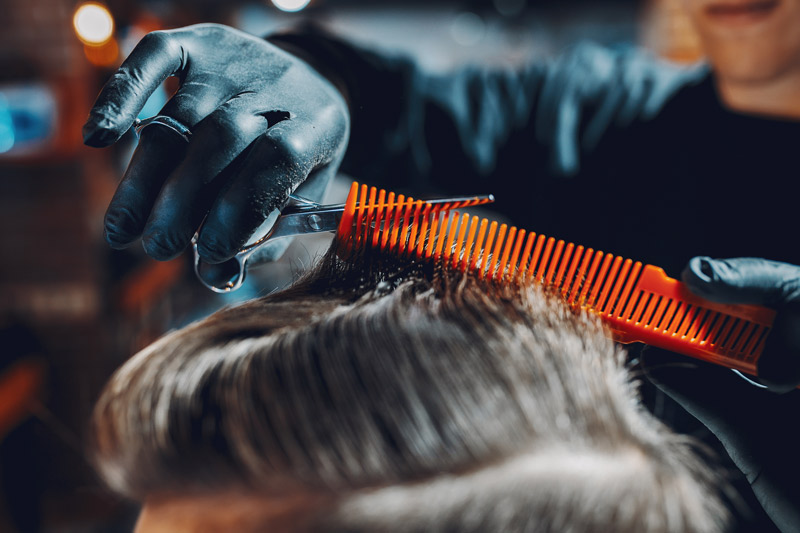 Another more obvious and widespread that has accompanied COVID has been the social distancing aspect. For many of us who have been fortunate enough to continue working from home without losing their job, this has meant newfound morning routines. Whereas we previously would take the time to shower, shave, and choose our outfit for work each morning, many of us have resorted to rolling out of bed and throwing on sweats before opening our computers. Or perhaps it's just me.
But seriously – given the fact that we don't need to necessarily be seen (at least in person) by our coworkers daily, the necessity to maintain our nails, biweekly haircuts, and a fresh wardrobe has essentially been eliminated. What's the point of buying new clothes if you can't show them off? What's the point of spending $60 at the barber two times a month if no one will see your fresh cut? And even if your work does require you to share your webcam during meetings, who's going to see your dress shoes?
Much of this is supported by the current downward trend in retail sales we've been seeing, to the tune of 21.6% this April, looking year over year. I'd imagine that manicurists, barbers, hairstylists, massage therapists, and other personal care service providers are in the same boat.
Similar to my experience moving out of our NYC apartment, the lack of availability of these services (and my hesitancy in using those that are available) have also underlined how much these can add up to be at the end of each month. No longer am I spending around a thousand per month of clothing. Nor am I spending additional hundreds each month on haircuts and other grooming services. I don't need to belabor this point unnecessarily, but the expenses don't stop there. What about that $300 Equinox membership you no longer can use? Laser hair removal treatments? And don't even get me started on the money I'm saving on not getting botox.
However, more important than the money I'm saving is the reflection on what these services mean within the context of gay culture. Obviously, they come from a place of great privilege and do not necessarily reflect every gay person's situation. However, what it does reflect is our community's fixation with perfection. I'd say that it also reveals our avoidance of aging, and our need to appear polished and put together, sometimes despite internal turmoil or mental health issues. In other ways, it reflects our capitalist consumer tendencies needed to "keep up" with our gay peers, buying the newest Gucci shoes or the latest Restoration Hardware furnishings. Needless to say, all of this can be alarmingly expensive.
Partying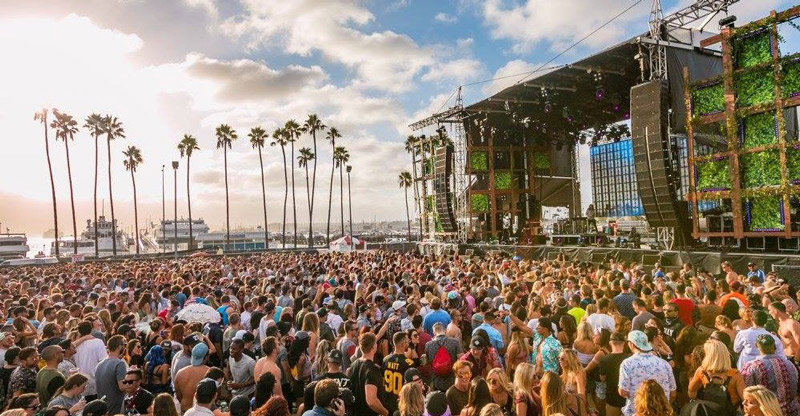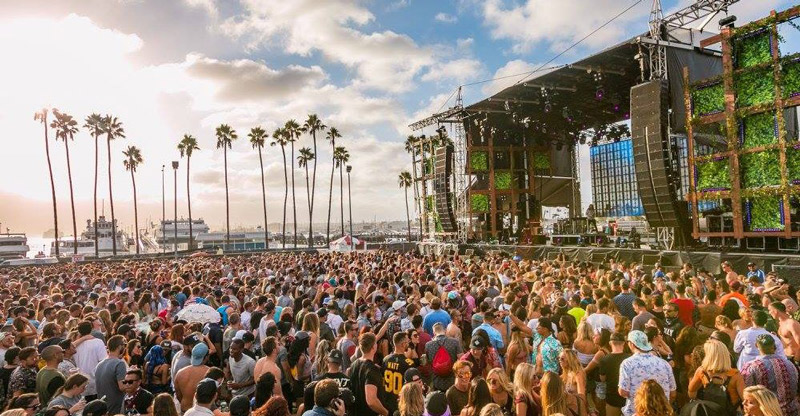 I (not so) fondly remember my enthusiasm in shelling out $150 for a general admission ticket to a single circuit party during my early twenties when I literally had NO MONEY as a recent college graduate and then proceeding to pay $10 for water bottles at said party. I remember going out in West Hollywood as a college student and buying ecstasy for me and my friends on nights out with only $40 in the bank. My early years living by myself during and post-college in Los Angeles were riddled with nights of credit card recklessness and the anxious regret the next day that's always accompanied by a lovely hangover.
There was peer pressure involved. Not to do drugs or drink, but to go out and be seen. To be part of a vibrant, never-ending scene that was always alive. The thought that in a moment, I could be dancing at the bar with no cares, hundreds of beautiful people around me, and enjoying those vivid Los Angeles autumns. The knowledge that in a moment, I could meet that guy with the perfect complexion, or go home with his friend with the inviting smile.
Nearly 7 years later, not much has changed. Granted, I am partnered now and go to circuit parties far less often. However, I've learned to become numb to paying $20 for cocktails at high-end bars, paying exorbitant prices for tickets to a single party, and the occasional pills or powder for a special night out. Most recently we were living in New York City, the home of "plan on spending $100 every time you leave the apartment."
With parties suspended and indoor bars closed in most sensible parts of the country, I've started to see the compounding effect of my lack of partying on my bank account. To be honest, it's a little anxiety-provoking, imagining how much this money might have grown over the past 7 years if it were sitting in an index fund. I'm of course using myself as a generalization here – there are both more sensible and more reckless ends of the partying spectrum. However, my point is this – it's expensive to participate in the scene.
When Gays Travel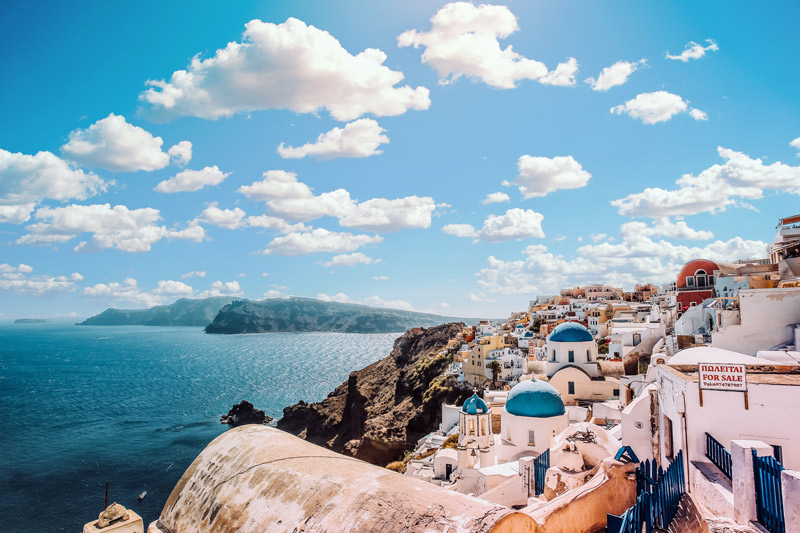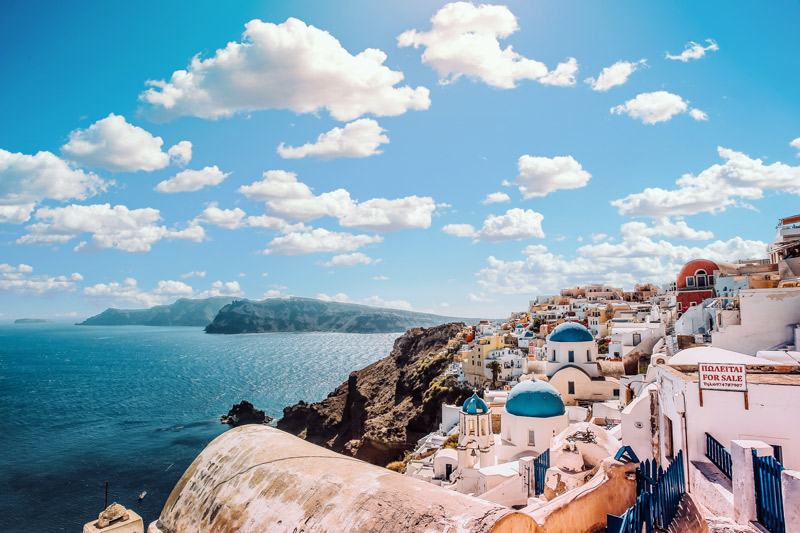 With restricted international travel and domestic travel considered risky and reckless business, I don't expect to see my Instagram riddled with images of friends making the usual stops to Mykonos, Madrid, Puerto Vallarta, or attending any massive gay cruises. Official Gay Pride celebrations, parties, and parades are canceled in all major cities around the world, so no one was jetting off to NYC or SF for a long weekend of festivities. For me, the only "travel" I've done this summer was driving our entirety of belongings in a moving truck down to move into our new home in Fort Lauderdale.
Traveling is a luxury – yes. But for many gays, traveling is oftentimes more accessible, especially as we move into our late 20s, 30s, and beyond. Same-sex couples are far less likely to have children, and when they do, it's often far more intentional and planned. Several recent studies also support the idea that gay men are now more likely to earn at least 10% more than their straight counterparts. Combine higher earning potential and the lower likelihood to have kids with a dual-income household, and you have far more disposable income. You also obviously have more time to travel without children as well.
Travel, especially international travel, is not only a way of seeing the world for us gays but a window into the ways other gays around the world live, party, have sex, and relax. For some, it's a chance to take advantage of a perfectly cultivated exclusively gay male cruise around the Greek Isles. For most, it's the perfect excuse to blow some hard-earned coin and enjoy the company of our friends or partner(s). It's also an obvious status symbol – an opportunity to capture those moments in images and videos and broadcast them on social media for our followers to envy. In the era of COVID, without travel, a part of our way of life feels lost.
Plain and simple, gay travel is expensive. During normal conditions, decent tickets, lodging, and partying in Mykonos during the peak months of summer can be an easy $6,000. Cabins on a reasonable level with a decent view on your average gay cruise ain't cheap either. Even traveling domestically across the country for a gay pride weekend several times a summer adds up. But with COVID? Forget about it. Those coins are still sitting in my account.
Yass Gaga
We love our music divas. We LIVE for them. For me, spending money on live music is always, always the most worthwhile use of my disposable income. Robyn tickets at The Forum in Los Angeles? Fuck yes. JLO at Planet Hollywood? Sign me up. When I was living in Los Angeles, I'd see at least 3-4 musical acts each month, from DJ sets at The Palladium to Clean Bandit at The Fonda.
However, as we all know now, live music (especially indoor concerts) was the first activity to get widely shut down. Not only is it shut down, but its return isn't all that foreseeable either, potentially extending into mid-2021. Where does that leave us? For some of us, dancing by ourselves in our apartments on Friday nights, imagining that we're at a Gorgon City concert. For others, it leaves us just depressed.
That being said, it also leaves us with more money.
So How Are We Spending Now?
At this point, we've covered the main facets of gay expenses, at least in my opinion. We're spending less on clothes, getting groomed less often, travel is nearly extinct, some of us are moving out of expensive cities, no major parties to speak of, no fancy restaurants or cocktail lounges to try, no expensive gyms to attend, and no Gaga.
If we were smart, we'd invest the money, or save up a nest egg for a future house downpayment. But knowing us, we'll probably find something unnecessary and lavish to spend it on. For me, COVID was an excuse to leave NYC due to work from home, justified by the thought that I'd save money. Here I am several months later, in an apartment only slightly cheaper than my place in New York, spending money on new furnishings, decorations, a new bed, paintings…you get the idea. But even with these expenses, I'm saving money on the lack of the items listed above.
As I said before, I recognize that this is coming from a place of privilege. I am very fortunate that my work is not affected by Covid-19, and even more fortunate that I can work from home, free from potential virus exposure. At the same time, this situation has made me stop and think not only about how I historically have spent my money and how it's not being spent now but more generally about our spending habits as gay men. Are these broad generalizations? I'd say so. Do I think this type of behavior will return to the way it was pre-COVID? Probably. But hopefully, for those of you who are in the same boat as I am, the situation has made you think a little harder about your financial situation, and the social influences that affect your spending habits.