10 Home Improvement Projects to Finish Before Summer Ends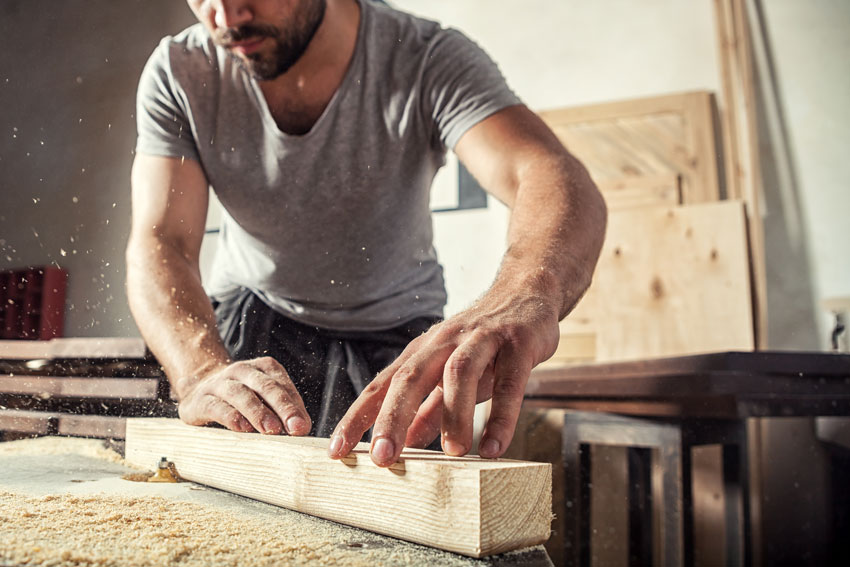 As summer comes to an end, the number of days with beautiful weather also starts to dwindle. This leaves you with little time left this year to check items off your home to-do list. So there is no time to waste! It's time to prioritize and complete as many projects as you can in the remaining time. Let's take a look at the top shows at the moment, now all that's left is to figure out is where to start!
Home improvement projects like kitchen remodeling are never an easy thing to start or follow through until completion. But the reward is completely worth the investment. Whether the project is something your partner has been talking about nonstop, or there's some addition you've always wanted to make to your home, tackling and completing these tasks yourself is a huge source of pride. Plus, the improvements you're making now and will continue to make while you live in your home are only helping to increase its value. Not only are you investing in your own skills and pride, but also your home.
Whether you're looking to improve your home's outside, inside, or both, we've got you covered. Take advantage of what's left of those beautiful end of summer days and start tackling these home projects.
Outdoor Home Improvement Projects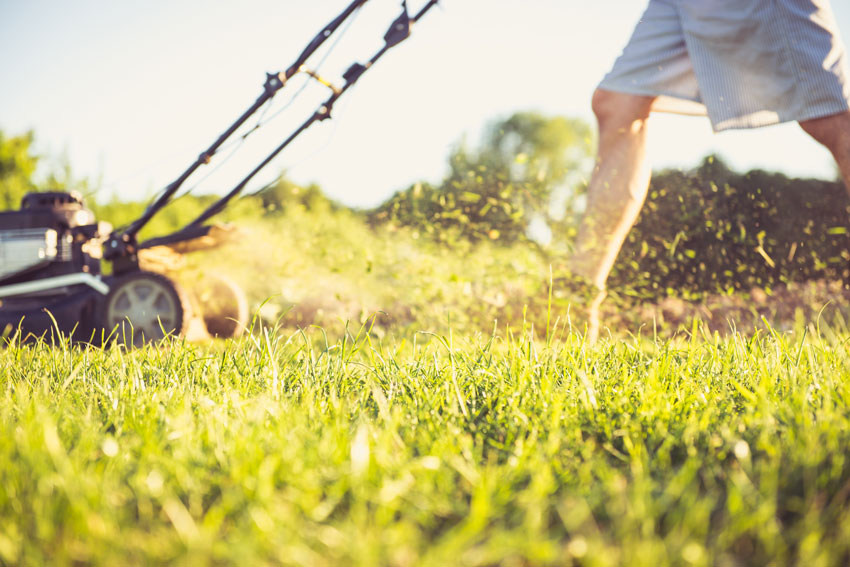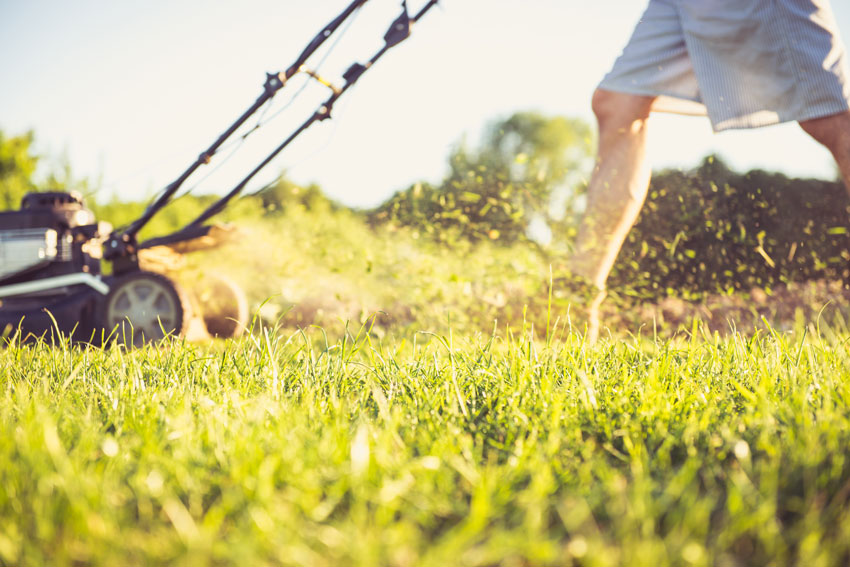 These are some of the best improvements you can make to your home's exterior to enjoy those remaining summer nights.
Improve Your Landscaping
First impressions are everything! Your lawn care is one of the first looks people will get of your home. Maintaining it and making sure it looks aesthetically pleasing is extremely important not only to set your home's tone, but it also makes spending your time outdoors more pleasurable. You can even go as far as asking around for the cost of installing UPVC cladding so the new lawn will match the exterior of the house. This not only increases the property's value, but it also looks great.
Start with lawn care. It is one of the common problems with houses that many people have to deal with. Do not be that neighbor who lets their grass get high and unruly amidst others' well-manicured lawns. Be sure to have a lawnmower that works for your needs. The end of the summer season makes for a great time to replace any equipment that is sub-par.
After your mowing is done, it is time for other lawn maintenance. No one likes spending time outside only to be bothered by pesky insects. While some sprays have harmful chemicals, others are pet-friendly and made with natural ingredients which you can use even without having pets. Now you'll have a yard that is safe and family-friendly!
Add a Bonfire pit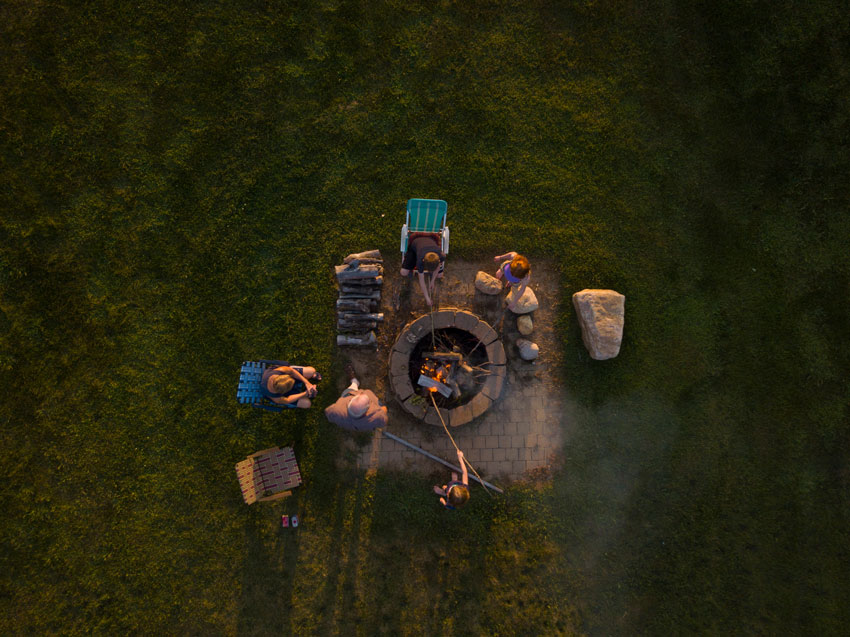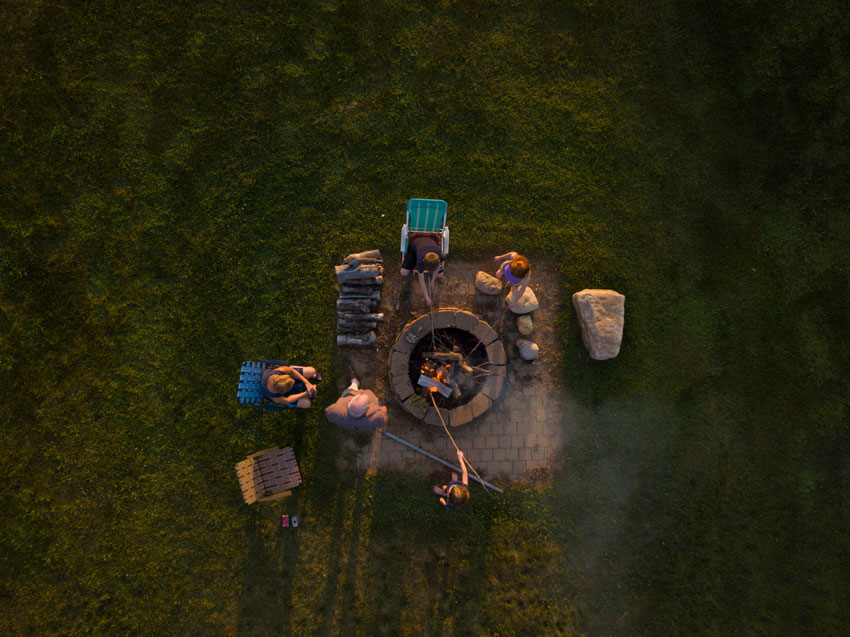 Nothing says the end of summer and early fall nights quite like time spent around a bonfire with your closest friends. Make that time even more thrilling by knowing you built the pit yourself. There are plenty of DIY bonfire pit designs for you to choose from. Decide which one best fits your personality, needs, and overall outdoor style, and get started. Now all you need are some friends, your cocktail of choice and the necessities for some s'mores!
Enjoy Lovely Shaded Seating
When you want to spend time outside but the sun is too much for you, it is important to have a place to relish your space in peace. There are a bunch of options for you to choose from as well! Before making a decision, think about what your needs are and what you will get the most use out of.
If partial shade is appealing to you, look for seating with an overhead umbrella. This way you can adjust the exposure as needed depending on the position of the sun. Getting a tent or gazebo is exactly what you need if you are looking to stay out of the sun, but still bask in the heat. Either option will provide you with the cover you need to enjoy the daylight before the cold weather hits.
Build a Picnic Nook
Outdoor eating is another staple of the season that should be taken advantage of before the temperatures drop. Picnics especially scream outside summer fun. Create a dedicated area of your backyard that is used exclusively for outdoor dining, whether you have a picnic table or opt for a more rustic picnic blanket.
Make the area even more special by adding other personal touches. Create a magical atmosphere by hanging lanterns or battery operated string lights around your picnic area. You can also keep things clean and tidy by acquiring an outdoor trash can as well.
Dedicate a Games area
The best part of summer is spending time in the sunlight and in the company of those closest to you. Having a dedicated area of your yard to play games ensures that there is always something fun to do, whether or not there are kids in your group.
Throw it back by installing a pole and setting up a tetherball for some serious competition. Or if you have a larger group, have a volleyball net set up and ready to go. You could also set up an adult-sized inflatable pool with your favorite design to make the most out of the last days of heat and sun.
Now that the exterior of your home is taken care of, it's time to tackle the inside.
Indoor Home Improvement Projects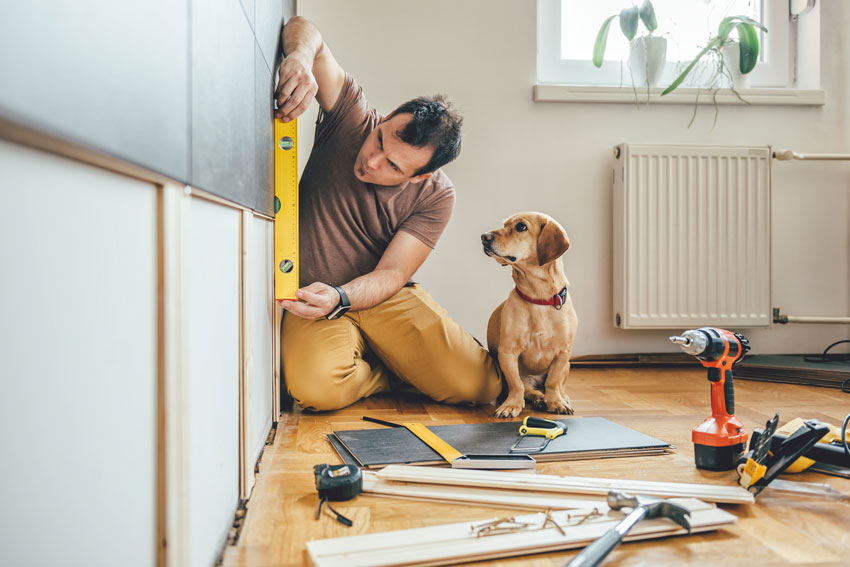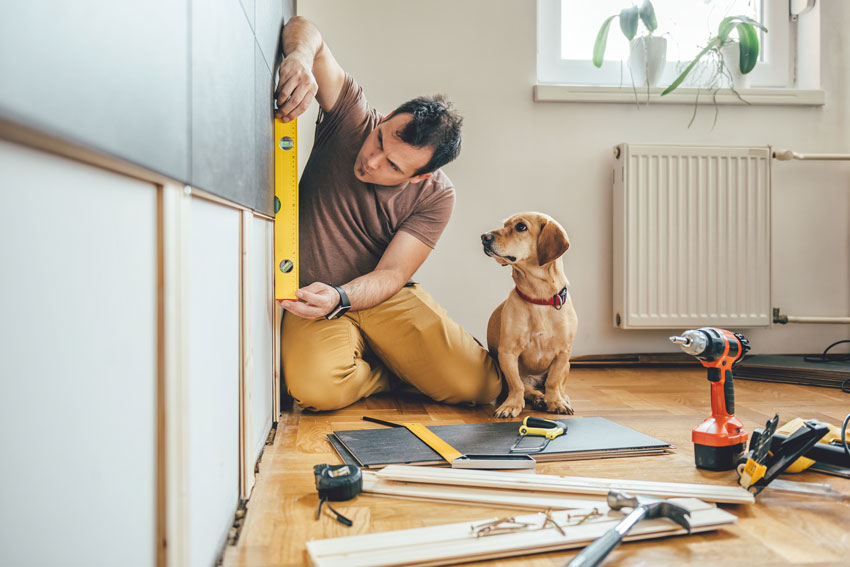 With colder weather rapidly approaching, you're going to be spending more time indoors. Make that time enjoyable by trying a few upgrades before the time comes.
Add Happy colors
When it comes to the colder months of the year, it is easy to let the weather outside have a negative impact on your overall mood and happiness. This is why it's important to start bringing the brightness of the end of summer inside.
Add in small pops of color to every room in your house. This can be done through throw pillows, blankets, or decorative trinkets. Either way, choose different colors or shades for different rooms to match the tone of the space. Just make sure they are colors you love and that make you happy!
Change filters
Not only do the last days of summer mark the end of a season, but it also marks the beginning of a harsh allergy season. Since most people impacted by seasonal allergies are most sensitive in fall and spring months, it becomes a necessity to do whatever you can to limit the side effects.
This is the perfect time of year to change out any filters in your home to make sure you're breathing in clean air. It's also important to look for any signs that you are in need of a filter change, regardless of the time of year. You can either tackle the project yourself or call in a local professional or an electrician who can save you time by doing a quick inspection to detect any other issues with your HVAC unit or furnace.
Comfy Up the Place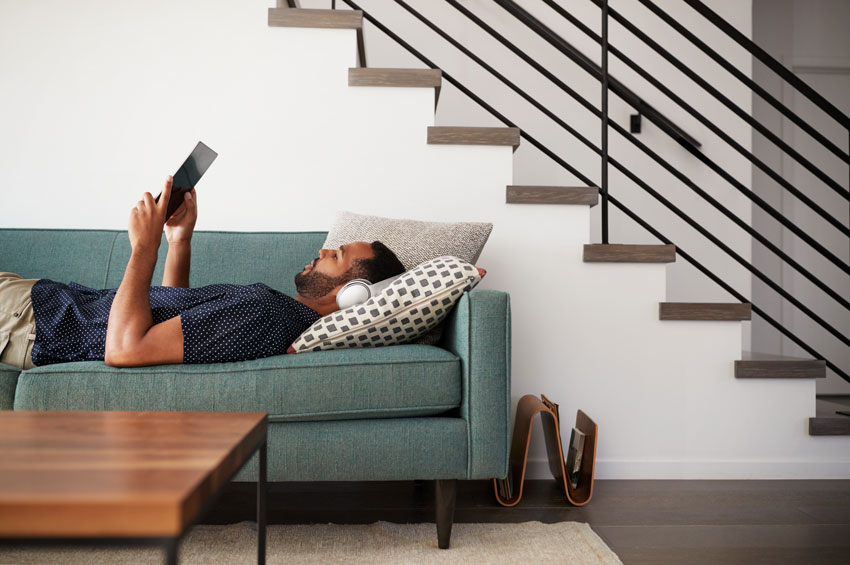 As you prepare for winter, the end of summer is a great time to outfit your home with new items to cozy up within the cold. Replace any items that are in need of an upgrade and have seen a lot of use over the years. A new sofa is a great place to start that can serve as a focal point to the rest of your living room refresh. From there you can change up your wall decor and add in matching pillows and blankets for a whole new comfy feel to your room.
Create Your Own Personal Spa
Going to the spa is not always the most practical or affordable thing to do, but we also want to pamper ourselves and do everything we can to unwind. Take time to bring the spa into your home as an alternative!
Use the end of summer to remodel your bathroom and turn it into your own personal spa. If you're in a time or budget crunch, take small decorative steps to achieve the transformation. But if you're looking for a total change, it's time to get your hands dirty and start re-tiling and replacing your tub and shower stall. If you're doing that bathroom remodel, make sure you use granite for a cleaner look.
Adopt a Furry Friend
If you don't have any pets, there's no time like the present to adopt one! The seasonal affective disorder is real, and having a cuddly friend waiting for you at home can help to make gloomy days feel a little brighter.
Not only will a pet bring life and companionship into your home, but by adopting you are also helping to give them a chance at love and happiness. We created a handy guide on how to potty train your puppy to make your life easier.