Who are We?
What began as a passion project between TAG's two cofounders has uniquely transformed into a transformative platform on which authors who share a diversity of perspectives on LGBT topics can voice authentic truths and opinions. The Authentic Gay was born out of a recognized need for free online self-help resources for the gay community, and was originally founded to spark much needed dialogue on important topics such as mental health, physical well-being, community, and interpersonal relationships. The name we chose for our blog is a reference to a famous psychological paradigm known as "Maslow's Hierarchy of Needs" in which an individual strives for self-actualization only once he achieves the underlying foundational needs required to necessitate authentic living. These foundational needs include love and belonging, sexual intimacy, self-esteem, confidence, and receiving respect from others, just to name a few.
Our mission at The Authentic Gay is to cultivate an educational and fun space for LGBT individuals in which they can search for answers that will help them feed these needs necessary for higher authentic living. By encouraging dialogue on topics such as drug use, queer relationships, and health topics, we hope that our audience will help perpetuate a safe space where people can interact and share authentic and informed ideas.
Mark Krasner – Cofounder, Head of Content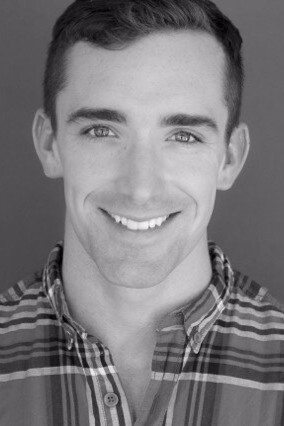 Mark is an avid writer, fitness enthusiast, and digital marketing professional living in San Francisco. Having studied psychology and cognitive science in school, his love for researching and writing on mental health topics compelled him to create The Authentic Gay with his partner, Beatus. When he is not engaging in the creation of digital content, you can find him hiking with Beatus and their two dogs, Kanye and Pig.
Beatus Hoang – Cofounder, Head of Design
Beatus is an exotic cuisine connoisseur, beauty enthusiast, and digital marketing professional who also lives in San Francisco. He is the creative mastermind behind TAG's responsive design and user experience. With a background in acting and performance, Beatus contributes a flavor of fun and sassiness to much of the content housed on The Authentic Gay. When he is not doing crazy SEO stuff, you can find him dancing with no pants on, or collecting gourmet soy candles.
Write for Us
We built our platform to house a diversity of voices on the queer experience. So, we invite and encourage our readers to engage in the discourse that carries us forward. If you have article ideas to contribute, or you simply want us to cover a specific topic, please email us at info@theauthenticgay.com.
Work With Us
We love to partner with businesses and organizations of all kinds that align with the interests of our audience. If you would like to partner with us on a sponsored post, affiliate marketing campaign, or otherwise, please also contact us at info@theauthenticgay.com.
Privacy Policy
Third-party vendors, including Google, use cookies to serve ads to you based prior visits to The Authentic Gay
Google's DoubleClick cookie enables Google to serve ads to you based on prior visits to The Authentic Gay and/or another blog on the internet
You can opt out of the use of the DoubleClick cookie for interest-based advertising by visiting Ad Settings page from Google at any time
Here at The Authentic Gay, we do not store, sell, or trade any personal information from our visitors of any sort