Best Gay Halloween Parties In Los Angeles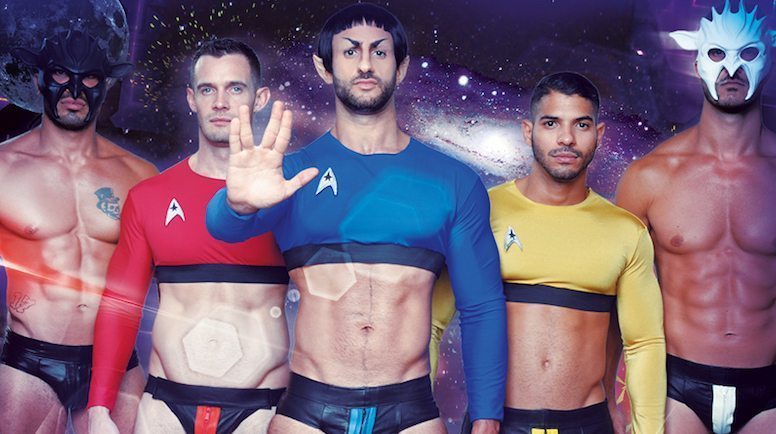 What Are the Best Gay Halloween Parties in LA?
Los Angeles is filled with incredible Halloween-themed events and an enthusiastic entertainment-savvy population that does not disappoint when it comes to lavish and over-the-top costumes. Every year on October 31, Los Angeles transforms from the city of angels into the city of sexy beasts, seductive demons, naughty Pirate Boots, provocative zombies, and other risqué takes on our favorite Halloween costumes.
Visit any gym in LA during the weeks prior to Halloween and you will experience a volume of visitors much higher than the rest of the year, with banners warning gym members of this highly anticipated upcoming annual event. To Angelenos, Halloween is no joke; it is synonymous with half-naked men and women who have adamantly exercised and dieted in the weeks leading up to it. For LA gays, the pressure to physically prepare, choose a costume, gather a cute crew, and decide on an event makes things even more intense.
After years of thorough research, skilled measurement, and trial-by-error testing, we have finally recorded and curated our personal list of gay Halloween party favorites in Los Angeles! No matter where you go or who you arrive with, sexy is key to a successful gay Halloween in LA.
Friday, October 28th, 2016 at the California Science Center
Halloweenie is arguably one of the most well-known and longest-running gay Halloween events in the city. This year they have relocated to their fabulous new location at the California Science Center! The theme is "Ghouls, Ghosts, and Guys," and it welcomes a gay, lesbian, unidentified, or allied demographic.
In order to enter the event patrons must be wearing costumes. Once inside, visitors will enjoy an open bar, world-renowned DJs, a VIP area, photographers, and a coat check for people who brought props.
DJs this year include Grammy winner Dave Aude, The Abbey West Hollywood resident DJ superstar DJ Dawna Montell, Jeremy Blacklow, Beau Dasher, and George Figures.
Ticketing starts at $100 for general admission and goes up to $165 for VIP. Cabanas start at $850 and go up to $3,150.
PAPA Trek
Saturday, October 29th, 2016 at 333 Live Club
Produced by White Party Palm Spring's Jeffrey Sanker, PAPA Trek is a Star Trek-themed Halloween circuit party the Saturday night after Halloweenie. Hosted by DJ Eliad Cohen, this event takes over downtown's dingy-yet-lovable 333 Live location and will showcase some of southern California's hottest gogo boys and innovative costumes.
This year, DJs consist of circuit legend DJ Suri, and Miami superstar Hansell Leyva. Tickets are currently selling for $74 online, but are subject to rate hikes as we near the event.
Mayhem by Masterbeat
Early Morning of Saturday, October 29 at The Mayan
Fred & Jason will host their annual highly-popular Halloween after-hours at our personal favorite venue: The Mayan. Strategically scheduled to begin after Halloweenie ends, this event attracts a large number of attendees from other Halloween parties who want to keep the party going! It begins at 2 AM and runs until 6 AM on Saturday morning, giving LA residents yet another excuse to have multiple costume changes.
Our DJ this year will be Alyson Calagna. Tickets for this event are only $40, and the online masterbeat portal allows users to purchase Halloweenie and Mayhem tickets together at a discounted price of $130.
Monday, October 31st at West Hollywood, between N Doheny and La Cienega
Largest annual outdoor Halloween festival in the world. Boom.
Although this event can be overwhelming, attracting over half a million attendees to a stretch of blocked-off street less than 2 miles long, it is consistently worth the craziness. The best part is that this party is free! No tickets are required.
Be sure to dress to impress! Out of all the Los Angeles Halloween events, this one boasts the most impressive, most expensive, and most well-prepared costumes and crews. While participants are not allowed to openly consume alcohol in the streets, the neighboring bars and restaurants are great places to hang out and people-watch. Visitors can only enjoy free performances, DJ sets, and other attractions that have yet to be announced.
Saturday, October 29 at The Echoplex
We love Bootie LA for its amazing mash-up sound, enthusiastic and diverse crowd, and easygoing judgment-free environment. Come get silly at the scariest Bootie-LA ever this year! Hundreds of dollars in prizes will be distributed to a variety of categories of best costumes, for groups, individuals, and mash-ups. This party is only $20 at the door, and perfect for mixed groups who are seeking a party that is not exclusively gay, but certainly gay-friendly.