Best Parties In West Hollywood For Every Night Of The Week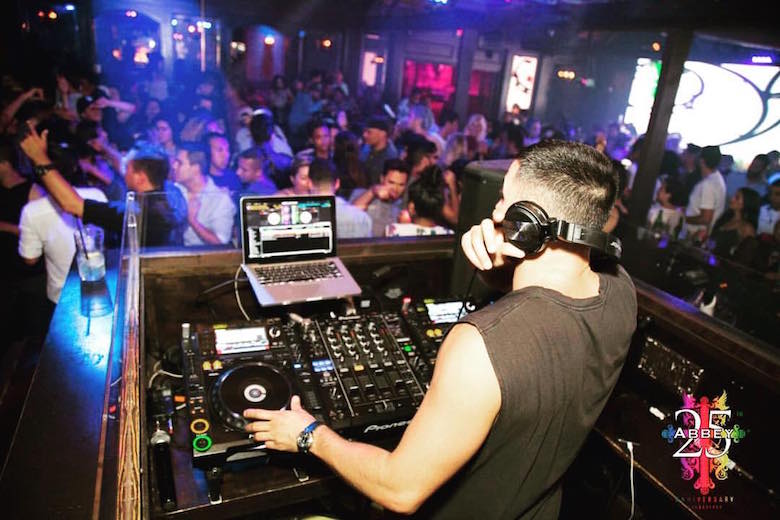 There are plenty of useful lists out there that define the best bars in Los Angeles, cheapest drinks in West Hollywood, or where to catch the best views of LA while imbibing a lovely moscow mule. However, when it comes to finding the best parties on any given day of the week in West Hollywood, we realize that the party scene is constantly changing, and as a result, the weekly events do too. We understand that it's hard to keep up – and that's why we have compiled a list for you (as of September, 2016).
Below you will find at least one event consistently held at a bar in (or near) West Hollywood for every night of the week. We plan on keeping this list up-to-date, and providing edits as our users see fit. Whether you are a WeHo resident, an international tourist, or you commute from the valley for nights out on the town, we hope you will find our picks useful.
Here are the best parties in West Hollywood for every night of the week:
Monday: Showgirls (Micky's, West Hollywood)
Micky's hosts one of the longest-running and most impressive drag shows in West Hollywood. Normally hosted by Raven (season 2 finalist, RuPaul's Drag Race) and Morgan McMichaels (season 2 finalist, RuPaul's Drag Race), this show begins with a viewing of the weekly episode of the current season of RuPaul (if the season happens to be running at the time). A drag show follows the viewing, featuring some of the most revered and respected touring names in the drag community. We have enjoyed performances from Detox, Manila Luzon, and Mayhem, just to name a few.
Be sure to reserve your seats online! Link provided above.
Tuesday: The Hole (MotherLode, West Hollywood)
We have a secret love for this small dive bar on the corner of Robertson and Santa Monica. Although we do not frequent the scene very often on Tuesday nights, when we do, we find ourselves here. The grungy dark atmosphere, hunky Gogo dancers, eclectic mix of music, and the cheapest drinks in West Hollywood is the perfect recipe for a fantastic Tuesday out.
Wednesday: HotRod (Micky's, West Hollywood)
This event currently takes the prize for Wednesday nights in West Hollywood. With $5 drinks on the patio until 11 pm, this place is surprisingly consistently packed every Wednesday. Don't people have jobs?
GirlBar is hosted every Wednesday night at The Abbey (West Hollywood), so if you're a girl who likes girls, this is your best option!
Thursday: B.F.D. Night (FuBar, West Hollywood)
Here's a perfect opportunity to try something completely different from any other party hosted in West Hollywood. This is by far the dirtiest, raunchiest event hosted every week in WeHo, and we love it. Get ready for cheap drinks, strange smells, and a packed dive bar with some of the best music east of Crescent Heights.
Friday: FRESH Friday's (Flaming Saddles, West Hollywood)
Our pick for Friday nights goes to Flaming Saddles! For most locals and WeHo frequenters, even the thought of muscling through a sweaty, packed Abbey on a Friday night is a nightmare. Enter: FRESH Friday's!
Previously hosted at Greystone Manor (also in West Hollywood), this weekly event hosted by White Party's Jeffrey Sanker features circuit/house beats, a crowd mostly comprised of locals trying to avoid the craziness of Micky's/Abbey on a Friday night, and BY FAR the hottest Gogo dancers on any given night in town.
Saturday: Commodore (Hooray Henry's, West Hollywood)
Conveniently located across the street from Cedars Sinai medical center, this adorable straight club goes gay every Saturday night. If we had to choose a favorite event based on consistently good music alone, it would be this event (we love Luke Nero). Frequent DJs include Aaron Colbert, Derek Monteiro, and Ryan Kenney. We recommend pregaming at Trunks or Motherlode before you arrive – the drinks are not cheap.
Sunday: Sunday Funday (The Abbey, West Hollywood)
We aren't even sure if this event has a name, but to most WeHo partiers, Sundays are synonymous with drinks and debauchery at the world-famous Abbey. Ever since the recent closing of Here Lounge (we miss you), The Abbey has become the best place to scout hot boys, fantastic music, and even enjoy great food on Sunday afternoons. Put on your jean shorts, high tops, and tank, and head out around 4 pm. You won't be disappointed.