Cute Things to Get Your Boyfriend for His Birthday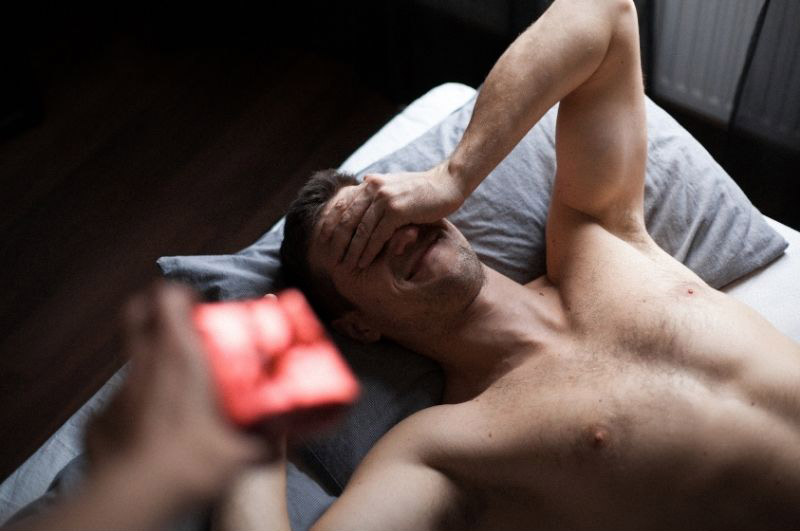 Have you ever been at a loss over what to get your boyfriend for his birthday? Let's face it. We have, too. Whether you're gay or straight, finding the perfect gift for your special guy takes a lot of work. That special present doesn't have to be expensive, but it does need to be thoughtful. Maybe your boyfriend has expressed his desire for one of these gifts, or maybe you're looking for something out of the ordinary that will wow him. Besides celebrating his special day, find that extra special gift that won't break the bank by browsing through our specially curated list of cute gifts that won't break the bank.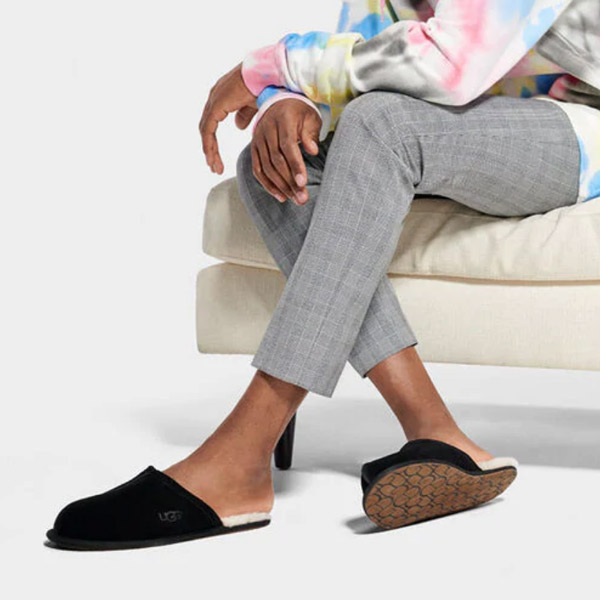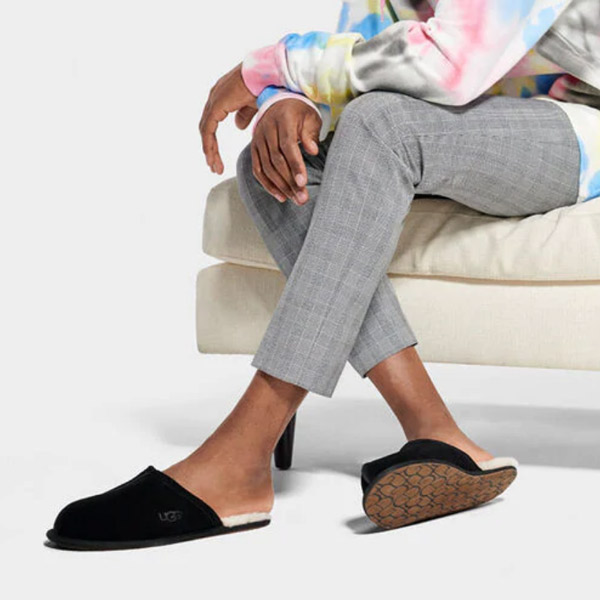 Men's Ugg Slippers
Every guy loves a good pair of slippers, especially when they are ultra-comfortable like this pair of Ugg slippers. These slippers may cost a little more than what you normally pay for slippers, but your boyfriend will thank you every time he wears them. They're so comfortable that he won't want to leave the house. Think of them as an investment in comfort because your guy won't be searching for a new pair every year when his old, inexpensive pair starts falling apart. They're perfect for cold weekend days in the house or an evening when you're binge streaming your favorite show. Choose from a variety of colors to suit his style. This luxe slipper is made from 100% suede, so it's also soft to the touch, with a rubber sole and a leather outer sole so he won't have to change into street shoes for those trips to the mailbox or to take out the trash. Best of all, these slippers have the famous Ugg sheepskin pure wool lining, which is why they'll become his ultimate go-to lounge slippers.
Buy it on Amazon: Men's Ugg Slippers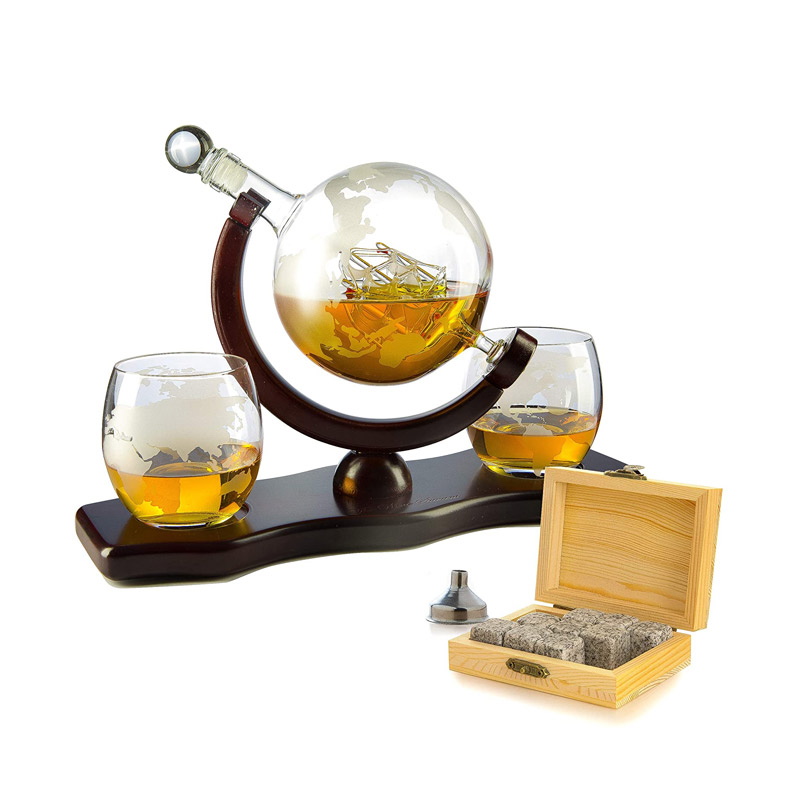 Whiskey Decanter Globe Set With Two Etched Glasses
Embrace your boyfriend's love of travel, history, or fine spirits with this artfully etched bourbon decanter that features an old sailing ship. A rich mahogany wood display allows you to hang the decanter like an old-fashioned globe when not in use, adding to its uniqueness. It's perfect for decanting wine too when you're having a party. All glass in this beautiful set is made with Borosilicate, a hypoallergenic and fully lead-free material, which is also BPA-free. Two glasses etched with a map of the world and a set of whiskey stones to keep your favorite drink chilled come with this set. This classy set comes with a stylish wooden box to house the whiskey stones when not in use. Just imagine the look on his face when he opens this gift!
Buy it on Amazon: Whiskey Decanter Globe Set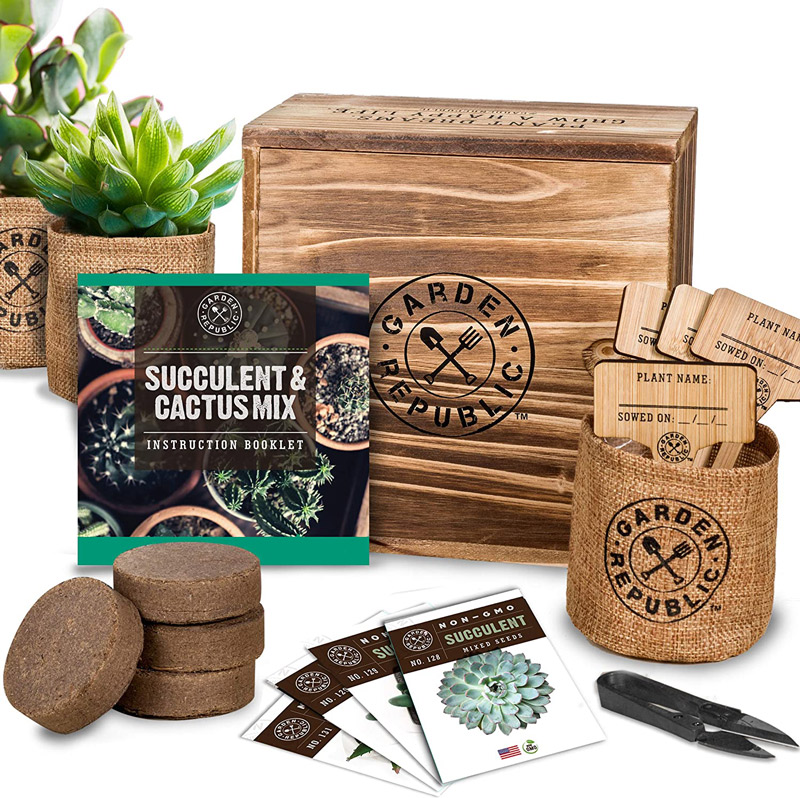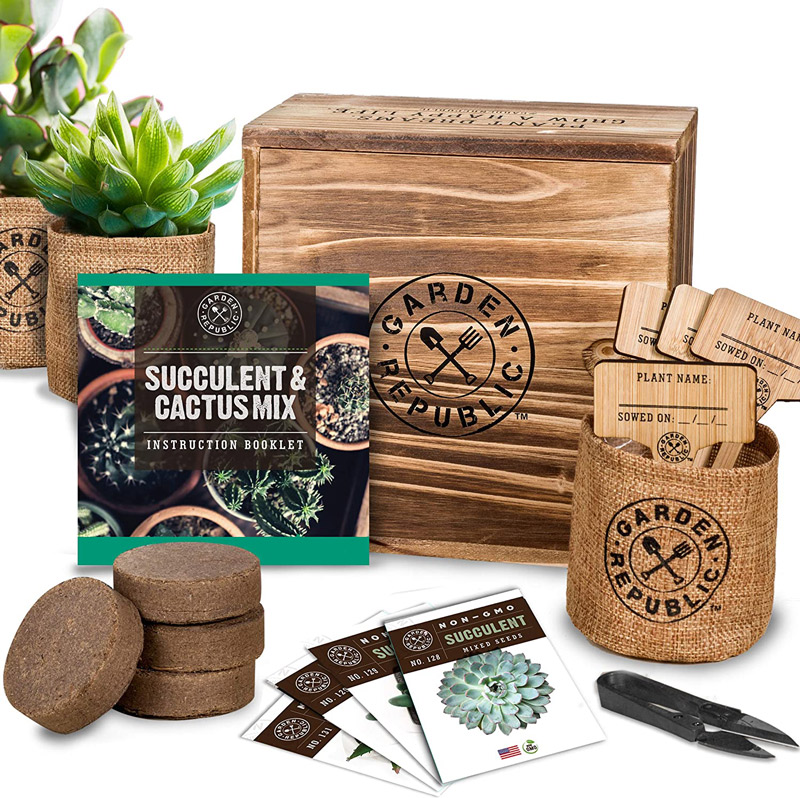 Cactus Succulent Seed Starter Kit
Is your guy a gardener? If so, he'll love this DIY indoor growing kit that gives him everything he needs to grow cactus and succulent plants indoors. This cool and unique gift idea gives your boyfriend a complete kit that includes four grow bags/planting pots, potting soil, pruning shears, and bamboo plant markers. This kit also contains a variety of succulent seeds to try, including Mesembryanthemum species, Argyroderma, Lithops, Carpobrotus, Cheiridopsis, Crassula, Gibbaeum, Lithops, Faucaria, Fenestraria, and others. CACTUS SEEDS: Gymnocalycium, Mammillarias, Notocactus, Rebutia, Lobivia, Blossfeldia, Frailea, and Melocactus. These seeds from GardenRepublic help make the art of growing organically accessible to the general population. If your guy has always wanted to do something like this, now is the perfect time as these non-GMO seeds with high germination rates are perfect for placing in a succulent terrarium kit. Imagine how your guy can create a safe, sustainable plant from scratch! What is cool about this item is that it simply isn't packaged in cardboard but comes in a beautiful wooden gift box, making it the perfect gift. Use it as a planter box for your succulent. To use, soak the seeds fr 24 hours while also soaking the soil discs in warm water until they expand. After squeezing out the water in the discs, place them in the grow bags, leaving a small amount of soil out. Place five seeds per grow bag, cover with the remaining soil, and wait for the seeds to sprout. It's that simple!
Buy it on Amazon: Cactus Succulent Seed Starter Kit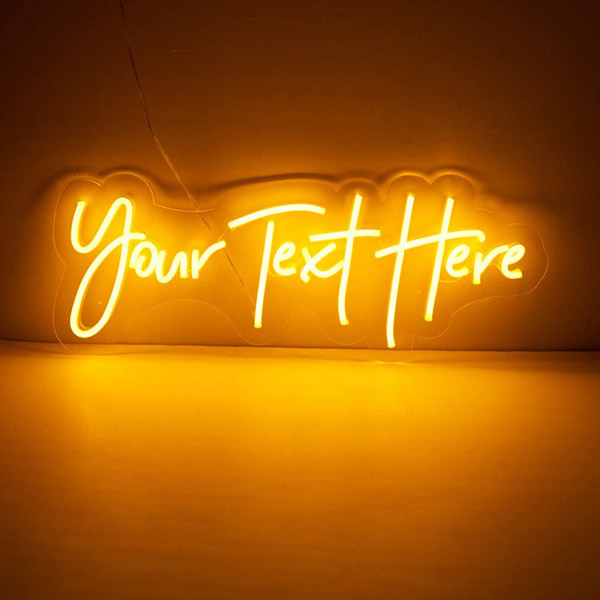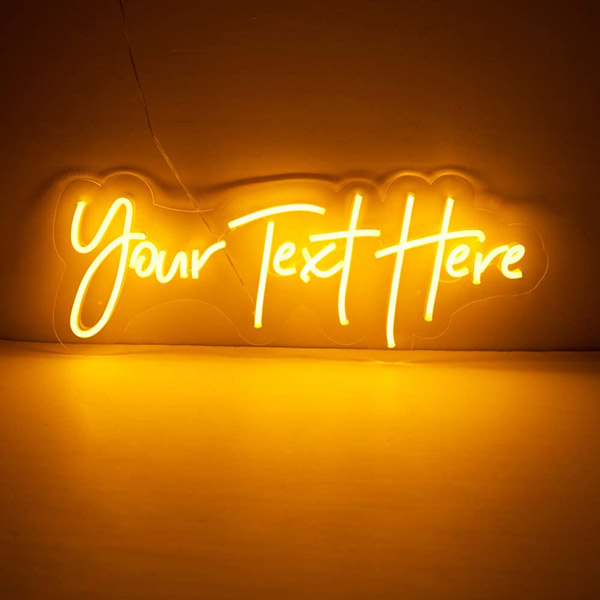 Custom Personalized LED Neon Light Sign
Your boyfriend has everything, right? He doesn't have a customized LED neon light sign. Choose whatever word or phrase you want, or maybe even his name in his favorite color. Who wouldn't like a gift like that? A custom sign from Jade Toad is the perfect addition to any wall or window. It's made from flexible silicone, bright yet environmentally friendly, using only 12 volts of electricity. This sign comes in various sizes and colors and includes a power adapter, an acrylic backboard, a clear cover cable, and a mounting kit with mounting screws and a steel chain. Because this is a custom piece, allow three to five days for fabrication and one to two weeks for delivery.
Buy it on Amazon: Custom Personalized LED Neon Light Sign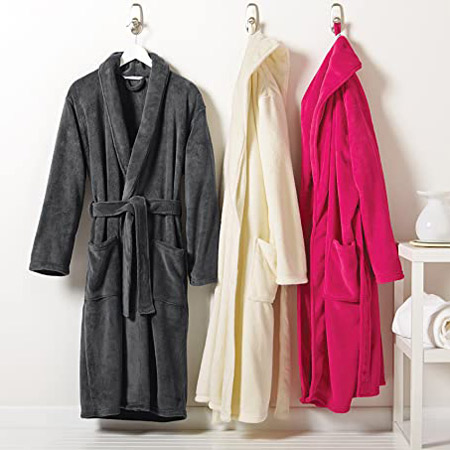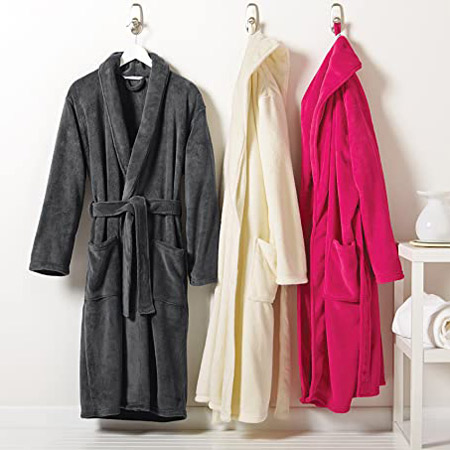 Personalized Custom Bathrobe
What goes better than a comfortable, fuzzy, and warm bathrobe with a pair of equally warm sippers? This personalized plush microfleece bathrobe pairs perfectly with the Ugg sippers mentioned above. Pamper your boyfriend with this luxurious shawl collar robe that's available in three different colors. You might even want to order the hot pink one and have his name embroidered or get custom lapel pins on it for an unforgettable gift. It comes with a fabric belt and loops for easy adjustment and two pockets at the hips. It's so comfortable that he may stay in his bathroom and slippers all weekend long.
Buy it on Amazon: Personalized Custom Bathrobe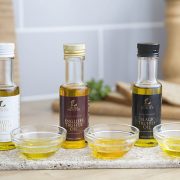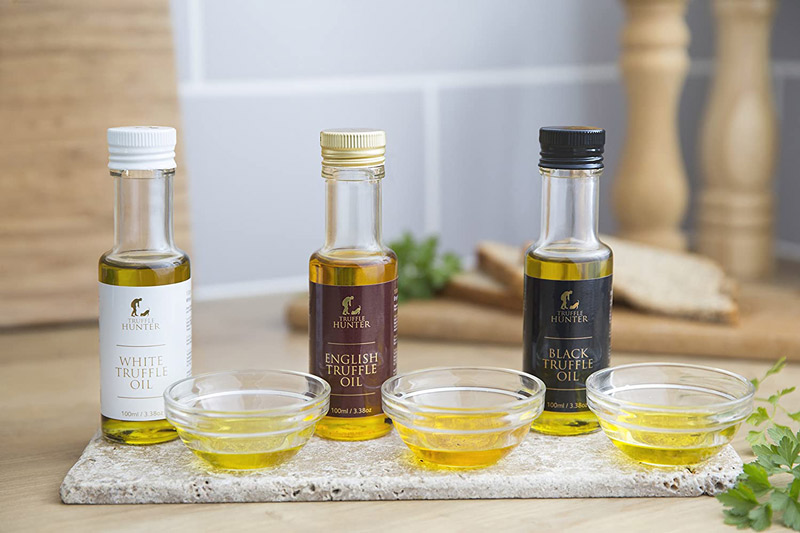 Truffle Hunter Truffle Oil Set
Every amateur gourmet chef needs a luxury good gift set like this trio of truffle oils by Truffle Hunter. This perfect gift for foodies comes in a beautiful gift box and contains one bottle each of black, English, and white truffle oil. Made with cold-pressed extra virgin olive oil/rapeseed oil and real truffles, these oils each have a unique flavor. Black is intense and earthy, white incorporated garlic, while English is earthy and has a nutty finish. Your boyfriend will love using these as a finishing oil on dishes before serving or as a marinade, seasoning, or salad dressing. Try it on pizza, pasta, and risotto too! Its uses are virtually endless.
Buy it on Amazon: Truffle Hunter Truffle Oil Set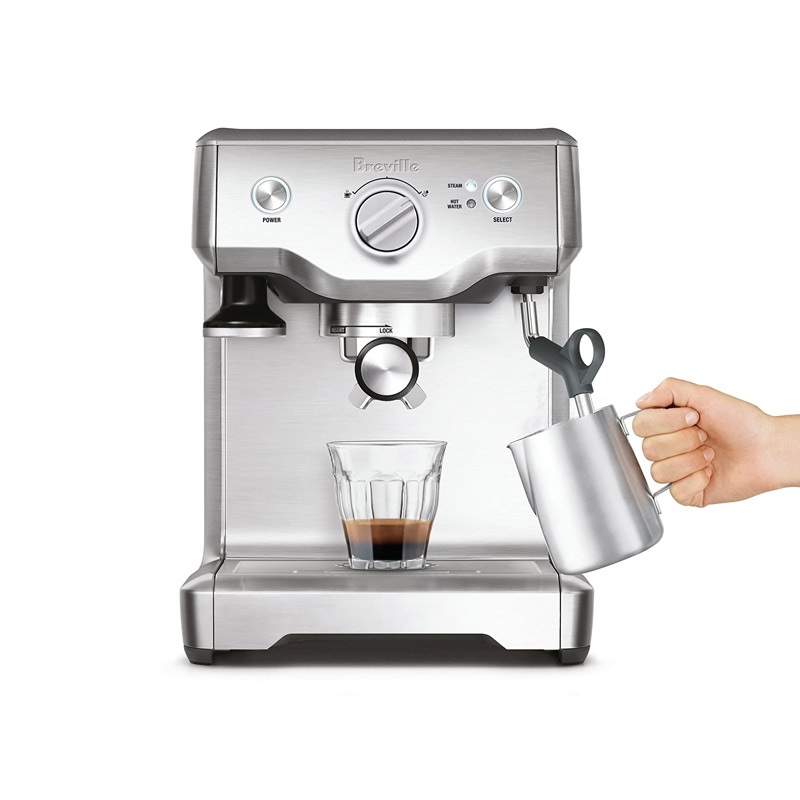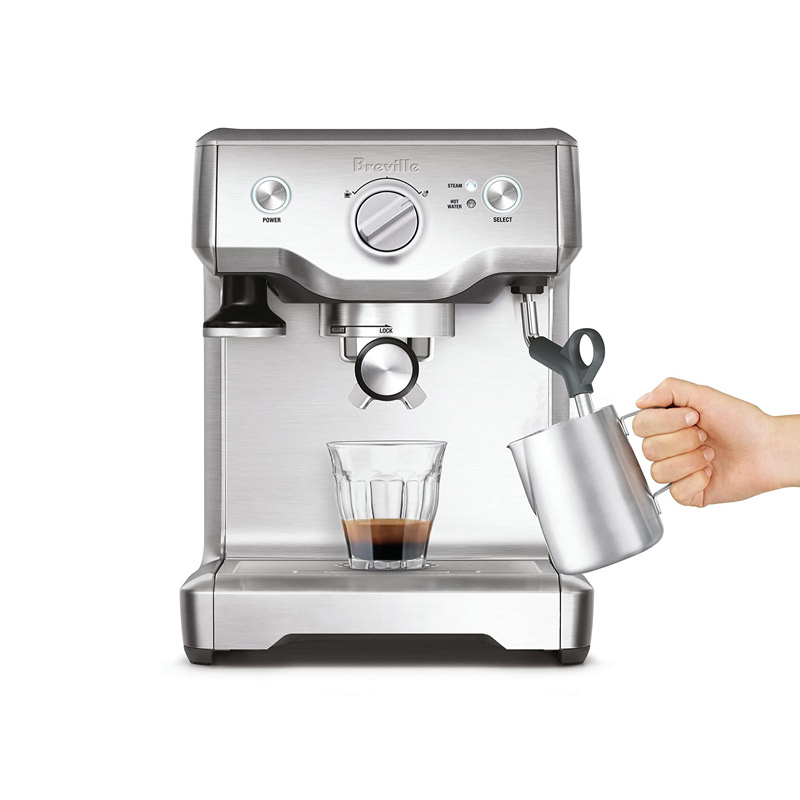 Breville Espresso Machine
Instead of heading out to a coffee house for espresso, you'll save your boyfriend money with this stainless steel Breville machine. He'll get cafe grade espresso every time he uses this machine that uses PID temperature control and powerful steam to bloom coffee grounds carefully and then gently increase pressure to extract one or two espresso shots at a time. The Breville machine creates great espresso or cappuccino with rich, full flavor, balanced taste, incredible body, and silky, velvety feel. It includes one- and two-cup single and dual wall filter baskets, a steam wand for steaming and frothing milk, a razor dose trimming tool, and a 61-ounce water tank.
Buy it on Amazon: Breville Espresso Machine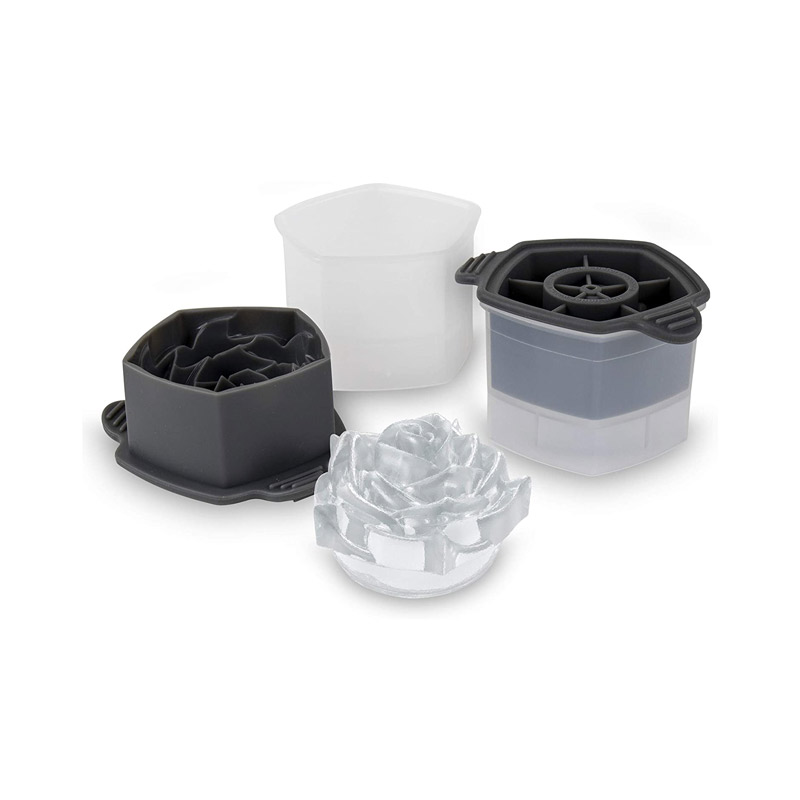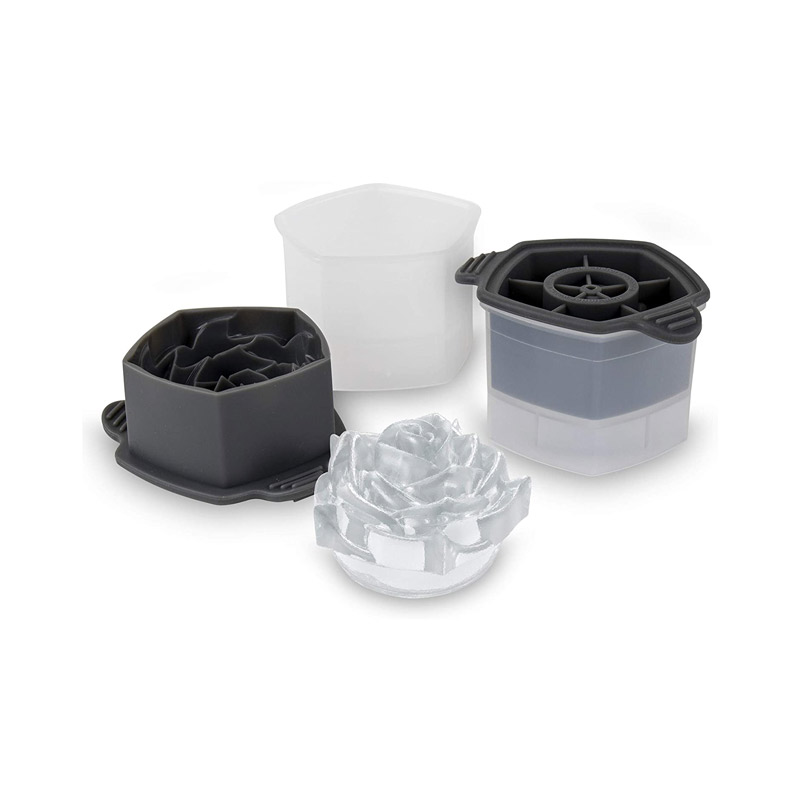 Tovolo Rose Ice Cube Molds
Create sophisticated cocktails with these Tovolo stackable Rose Ice Cube Molds that create highly detailed frozen roses that will float in your drinks. How romantic is that? The 2.5-ounce roses are ideal for your favorite glasses as the molds create long-lasting ice that melts slowly. These pretty ice roses have the potential to last long enough to cool two drinks. Use in iced tea, sold, lemonade, punch, and more in addition to your favorite alcoholic drink. You and your boyfriend will be able to enjoy this gift without worry, too, as these durable molds are BPA-free and dishwasher safe with sturdy construction and leak-proof design. When not in use, the secure lid and flat base allow the molds to stack easily inside a freezer. The flexible silicone lids come off smoothly, allowing the rose cubes to slip easily into a glass, bowl, or drink.
Buy it on Amazon: Tovolo Rose Ice Cube Molds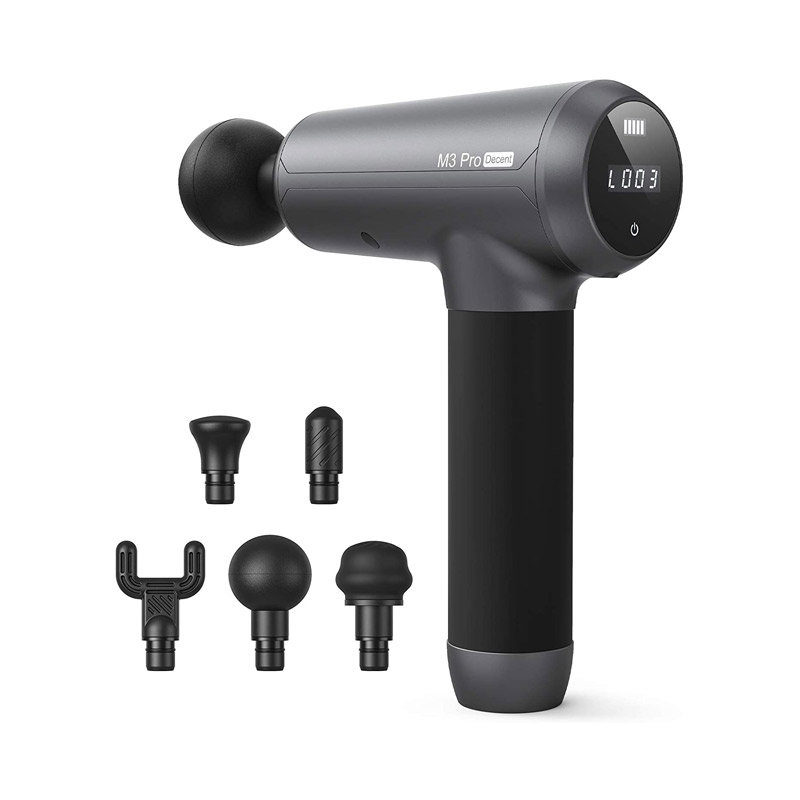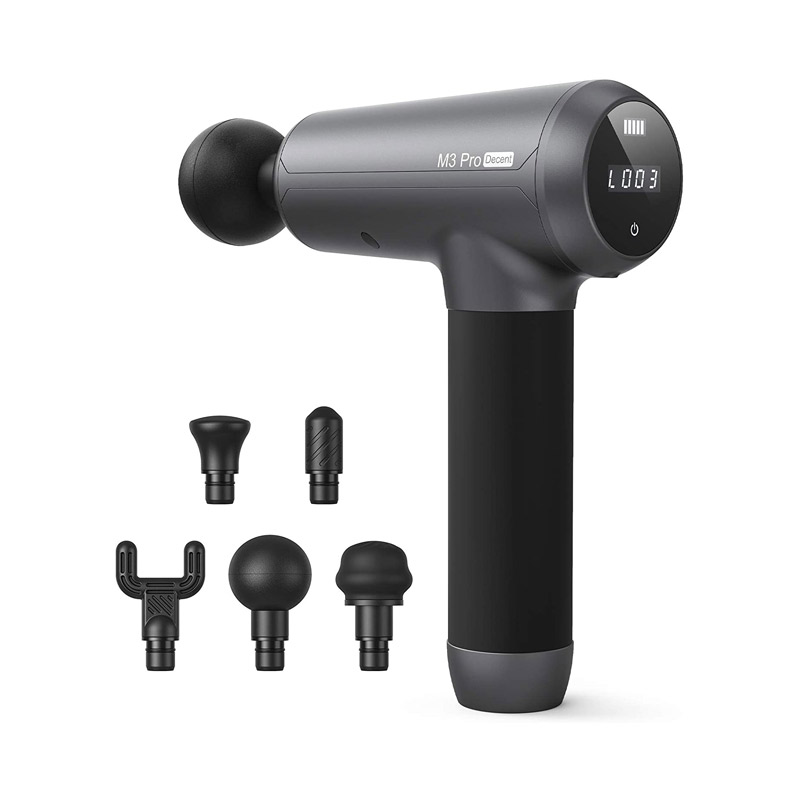 Massage Gun
Does your guy often complain that his muscles are sore because he worked out too hard? Getting that sculpted look is hard work, but this OPOVE M3 Pro Decent massage gun is bound to become his go-to recovery tool. It's designed to relieve chronic muscle soreness while also helping anyone warm up and recover from workouts. Glide technology makes this massage gun super quiet to use, while five applications and three-speed settings make it ideal for varying pain or soreness levels. Using this device can even help with sleep or stress. The ergonomic handle will allow him to treat hard-to-reach spots on his own. As it weighs just over two pounds and comes with a carrying case, he can take it anywhere for a quick myofascial release. The OPOVE M3 is a percussion massager that applies pulses of concentrated pressure deep into muscle tissues to work knots and tension out of muscles while also improving blood flow and range of motion.
Buy it on Amazon: Massage Gun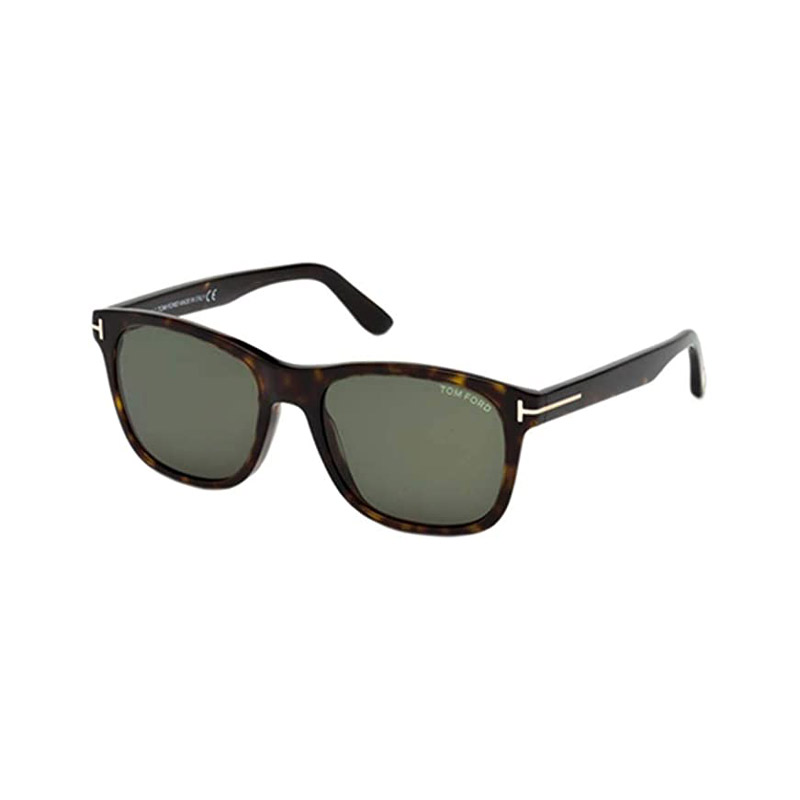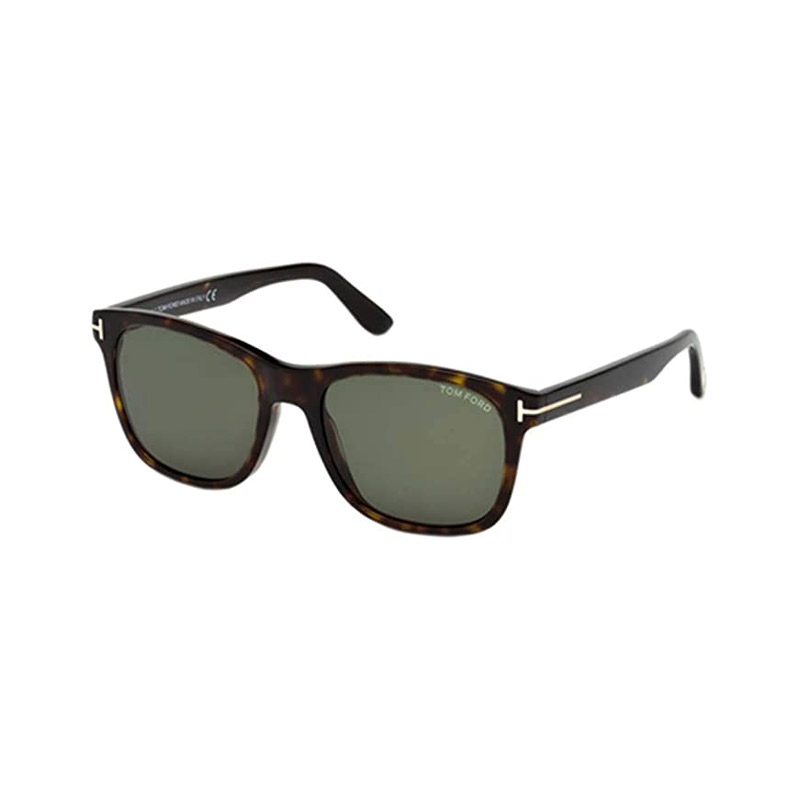 Classic Tom Ford Sunglasses
Complete his ultra-cool, classic look with these authentic Tom Ford sunglasses. Every guy should have a pair of timeless sun specs, and these high-quality sunglasses fill the bill and have the quality you would expect from the Tom Ford brand. The plastic frame and non-polarized plastic lens come with a two-year warranty.
Buy it on Amazon: Classic Tom Ford Sunglasses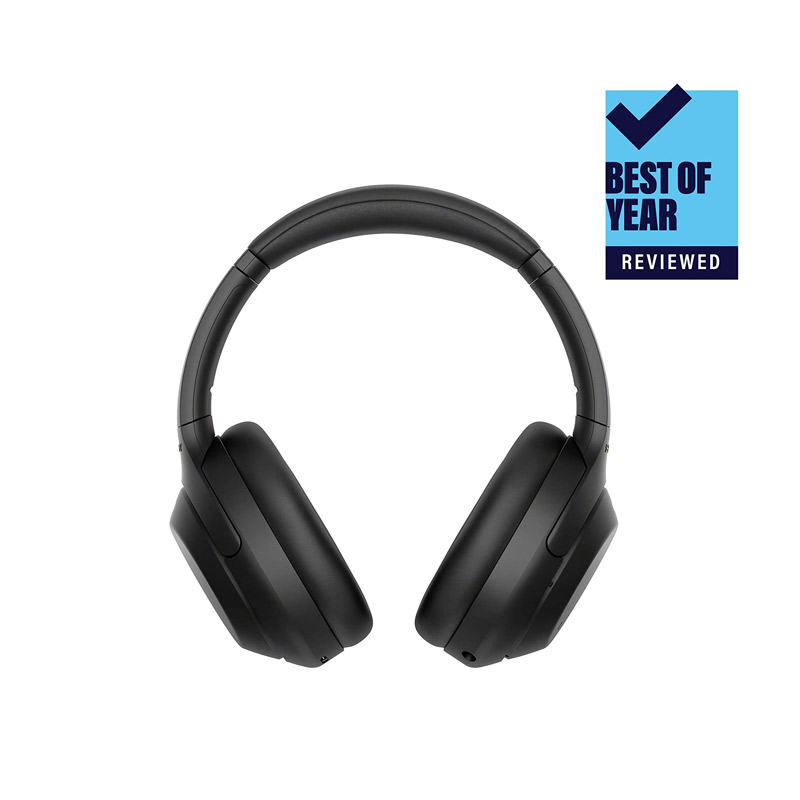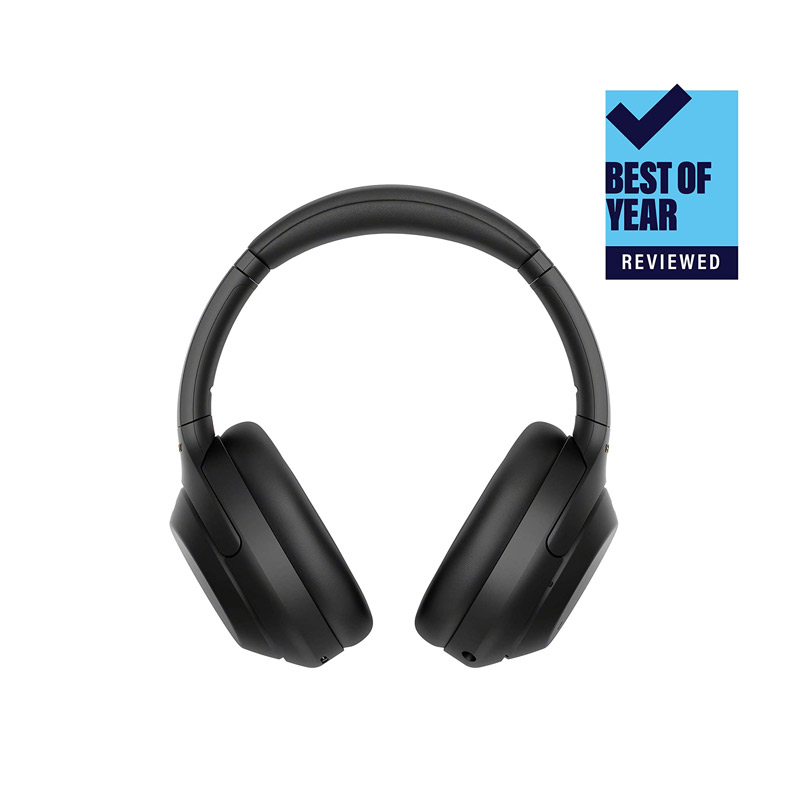 Sony Wireless Noise Cancelling Headphones
Anyone who is an audiophile will love this pair of Sony noise-canceling headphones that also have a mic for phone calls plus Alexa voice control. He'll hear every note and tune with Sony's exclusive Dual Noise Sensor technology via two microphones on each earcup that captures external sound and passes the data to the HD noise-canceling processor. Additional mics help to isolate sound while talking on the phone to result in improved call quality. He'll also get seamless pairing with multiple devices and touch sensor controls to execute various commands. These headphones charge quickly and have up to 30 hours of battery life for ease of use.
Buy it on Amazon: Sony Wireless Noise Cancelling Headphones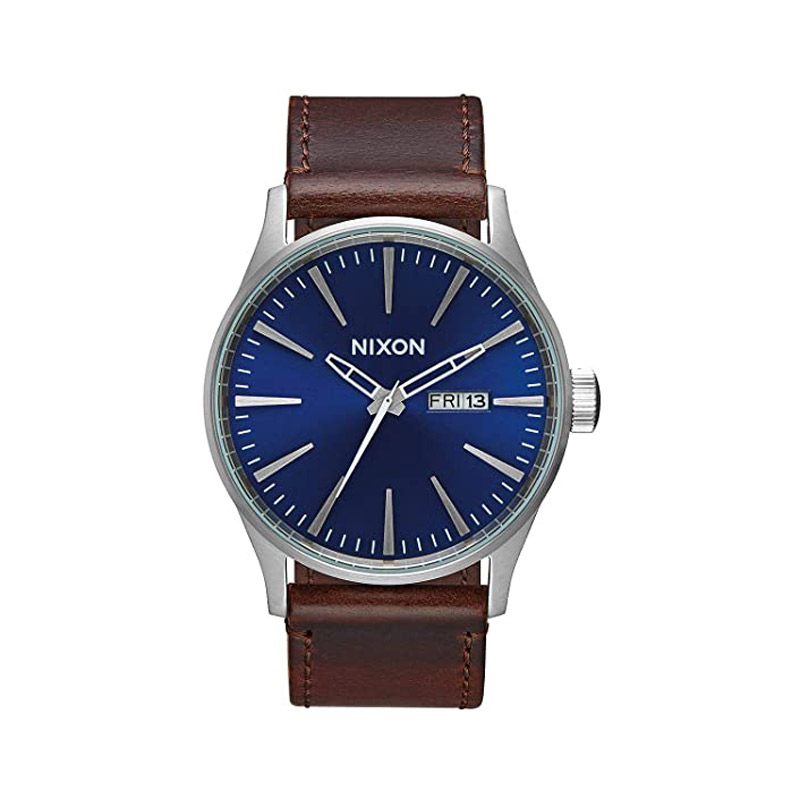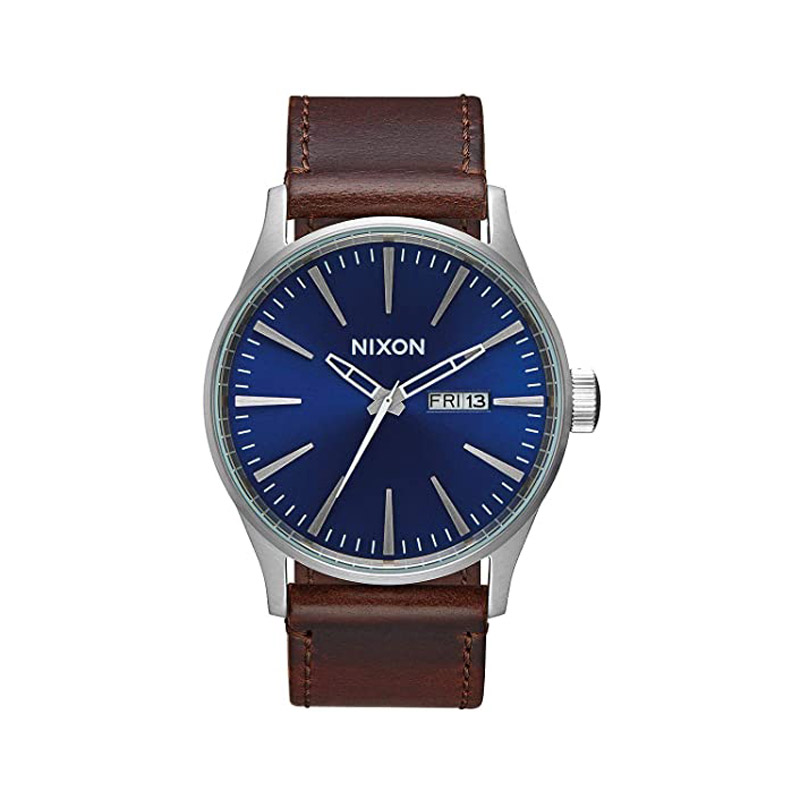 Nixon Men's Watch
There's just something special about a man who wears a dress watch. Tell your guy so with this leather quartz movement watch from Nixon. It comes with a three-hand movement housed in a water-resistant stainless steel case. This understated but noticeable timepiece gives a modern twist to a classic design with its blue watch face, silver accents, and brown leather band. Choose from 18 different band styles that personally express your guy's style. Equipped with Miyota Japanese quartz movement, this watch will also give him the ultimate in timepiece quality.
Buy it on Amazon: Nixon Men's Watch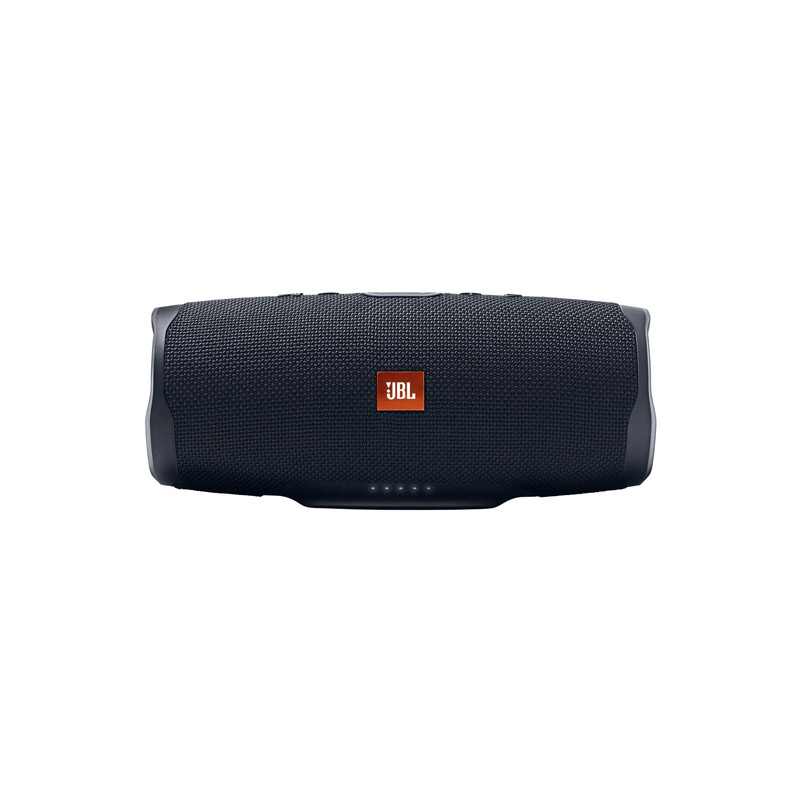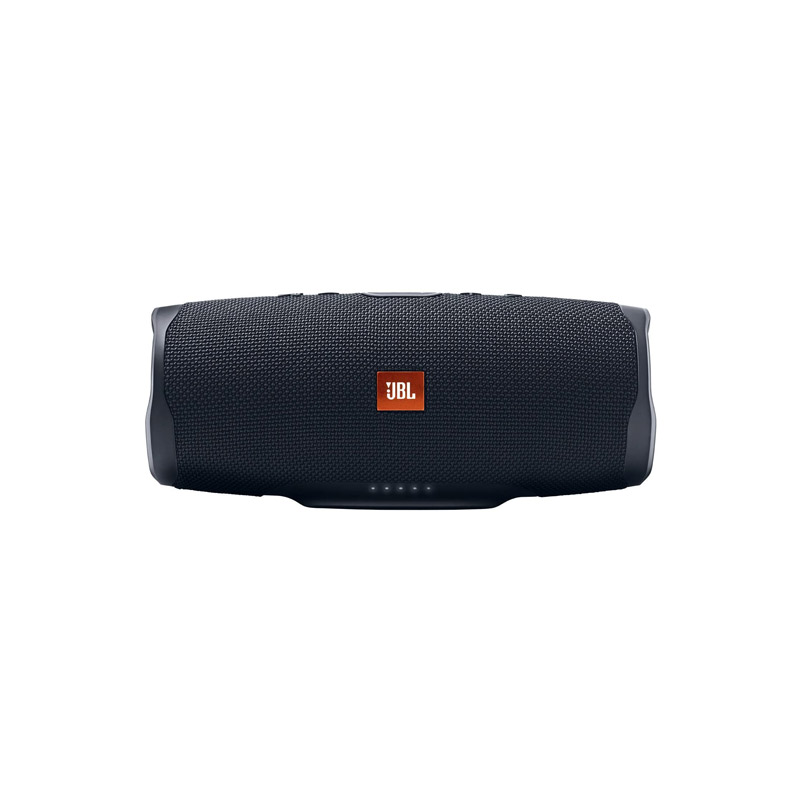 JBL Charge 2
Sometimes, you just need a speaker to play favorite tunes, when working out, sunning on the beach, or having an impromptu party. This waterproof JBL Bluetooth speaker will give him just what he needs to play his music as it's small and light enough to take anywhere. Durable and rugged rubber housing protects the interior workings from bumps and bruises. Bluetooth connectivity will allow him to pair it with his favorite device, while JBL Connect+ will also allow him to connect to more than 100 compatible JBL speakers for even more powerful sound. The high-capacity rechargeable lithium-ion battery provides up to 20 hours of listening on a single charge. Available in 12 colors to match his unique personality.
Buy it on Amazon: JBL Charge 2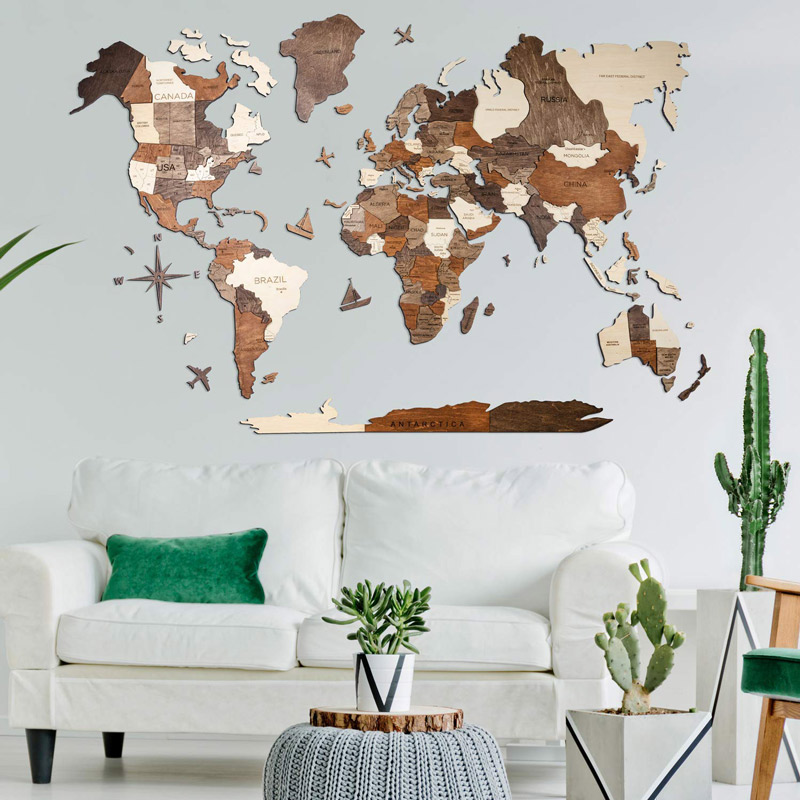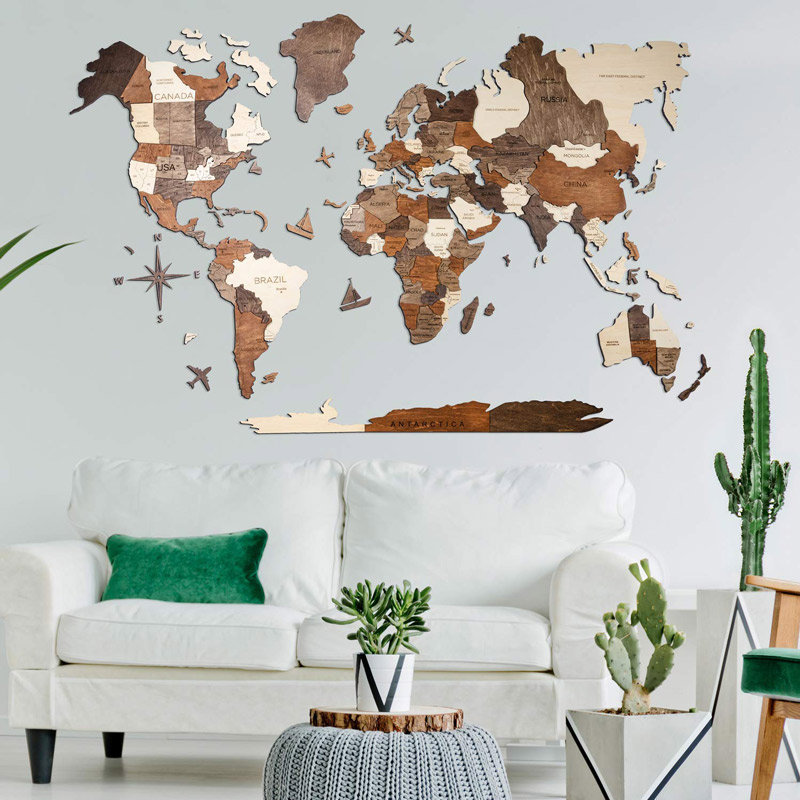 3D Wooden World Map
Here'/s another gift if your boyfriend is an avid traveler. This handmade world map is made of birch plywood manufactured in four different brown hues to help differentiate countries. What is great about this wooden wall art is that it also contains various push pins so he can show where he has traveled throughout the world. In addition to the world map of countries, this package also contains 45 metal airplanes, more than 300 flags, including states of the USA, Canada, Australia, and major island nations. You'll also get ocean names, boats, and a compass. Most packages also have pre-drilled holes in states and countries so that you can put flags in them. Four different sizes are available to fit the wall where this art will reside. Once you gift this to your guy, allow two to three hours for assembly. Double-sided sticky tape, also included in the package, attaches the map to the wall. You can also carefully remove the map from the wall if needed. Videos links and instructions on how to assemble the map come with the kit. Please note that not all countries are included in the package.
Buy it on Amazon: 3D Wooden World Map
Looking for more creative gift ideas? Check out our gift guide for gay men and classy engagement gift ideas for gay couples!