Everything They Won't Tell You About Gay Sex Toys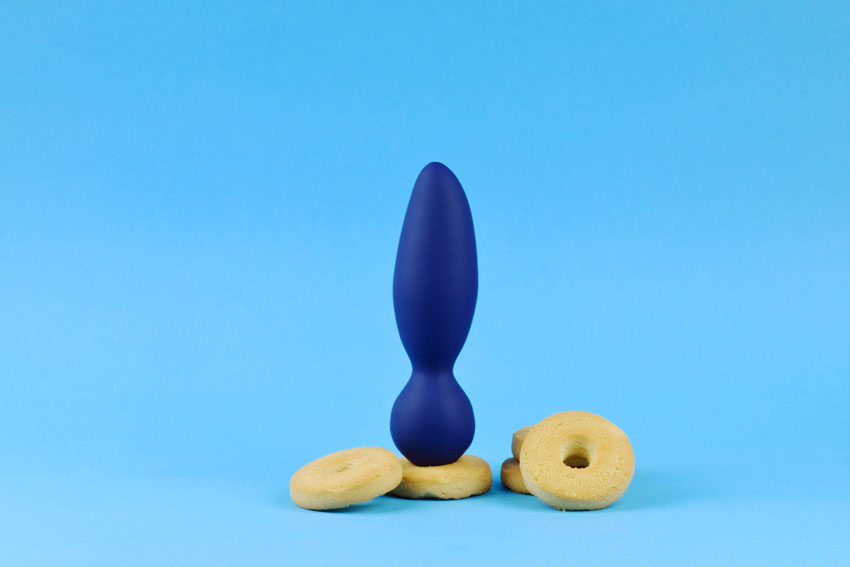 To the untrained eye, all sex toys are pretty much the same. But to someone who's familiar with the real world, there's a huge difference between gay pleasure products and heterosexual ones. So, how does someone tell them apart? I'm glad you asked.
What's the Difference?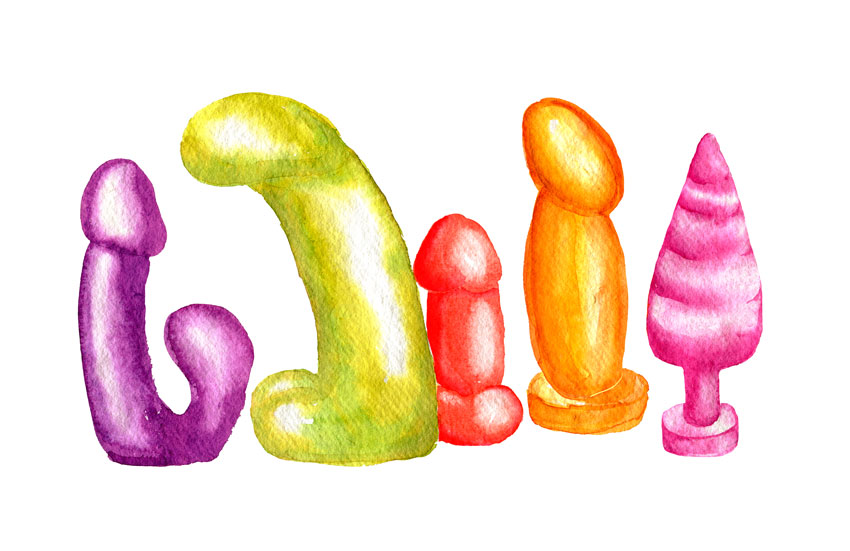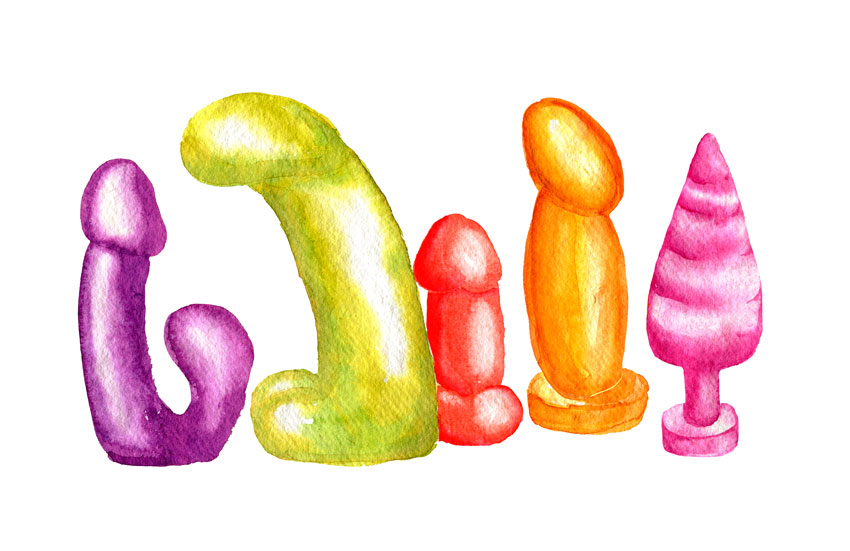 Hetero-normative toys are generally the types that get used on one specific kind of body and for an expressed purpose involving intercourse and/or foreplay between couples of the opposite gender. This typically includes things like dildos, vibrators, cock rings, pussy pumps and so on. While some of those products are treated as interchangeable, it's blatantly obvious that the rookies don't know what they're doing. Anything other than straight sex needs to be met with the right kind of equipment, and that's where gay toys come into play.
Toys that are specially crafted for the boys tend to be made a bit differently than the hetero models. For example, their components generally feature things that can be used by two men at the same time – double-ended designs, cock-friendly ergonomics, anal stimulation options, and high-end technologies just to name a few. No longer do homosexual men (or women) have to deal with whatever is thrown at them. There's an entire industry being created around brotherly love and, in my opinion, it couldn't have come at a better time.
The Pros and Cons
Using a pleasure product of this magnitude requires more than the right attitude. It takes some careful considerations of the various benefits and drawbacks. There may not be many to speak of, but that doesn't mean the ones that exist are unimportant. Here are things you should probably know about ahead of time:
PROS
Solo missions take on a whole new level of satisfaction
Group play becomes much more interesting for everyone involved
Each body in motion is provided with specialized pleasure
Some are extremely technologically advanced devices with VR capabilities
High-tech components make long-distance lovemaking a reality
Specific erogenous zones can be more easily targeted
Safety is improved tremendously
CONS
They can be extremely expensive
Extra equipment, supplies, and accessories are often required
Not all toys are high-tech or rechargeable
Non-hypoallergenic materials are still in use by some manufacturers
Certain sex toy materials cannot be used with anal lubricants
Take a sec to carefully review the ups and downs of gay sex toy ownership before spending any money. Keep in mind that manufacturers typically enlist the help of clever marketing teams to get your attention even if the device isn't what you're looking for. It's a sick, sad world out there, folks. Be on the lookout for knockoffs, imitators and haters.
How to Find the Good Stuff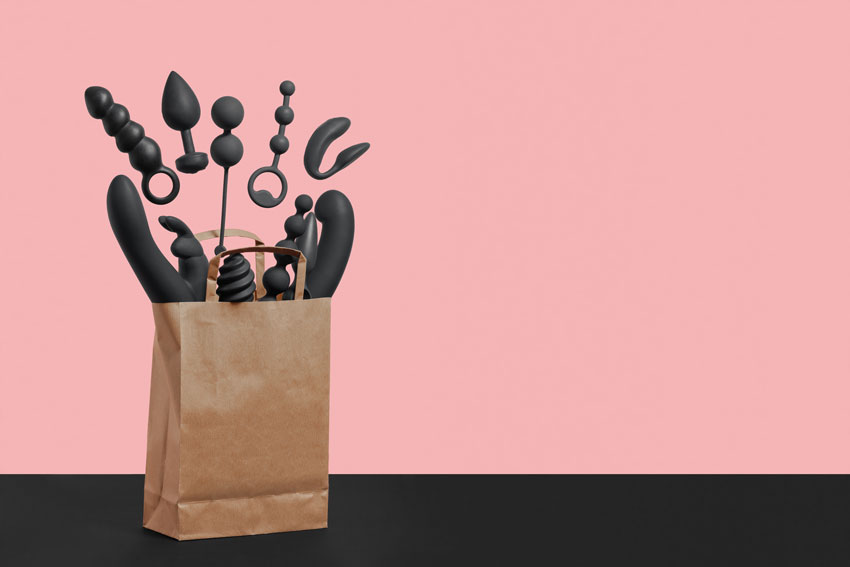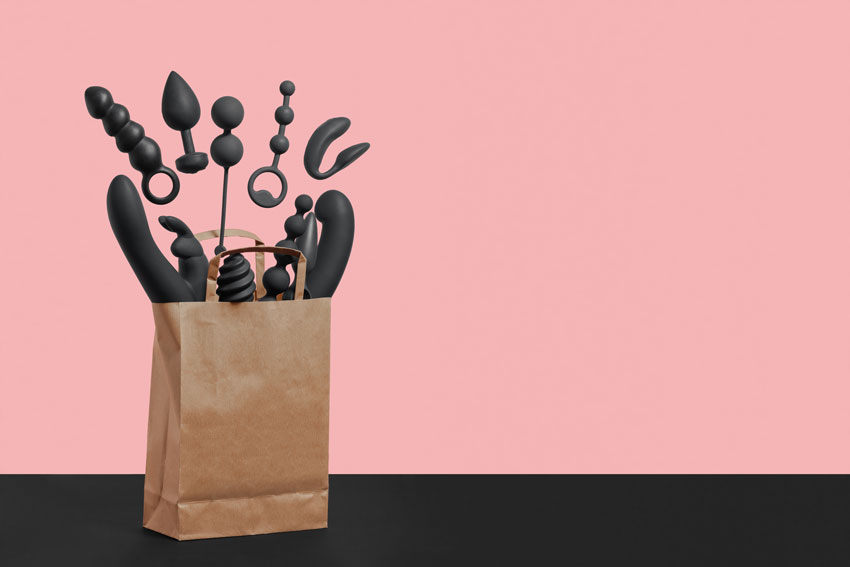 At this point, there are so many gay sex toy options out there that the average person can't find what they're looking for without a topographical map and a pair of binoculars. Finding the good stuff is a lot like discovering a needle in a haystack – you can't do it without running into a few pricks every now and then. So, what does a horny homo have to do to get some decent stuff around here? I'm about to tell you.
First of all, you need to compare those options to the six important things mentioned below. Don't spend a dime until you consider the following factors when shopping for a new device:
1. The Size
The dimensions of that "marital aid" in your shopping cart may not matter that much to you now, but it most certainly will once you pop open the box. Not only does the size of the toy determine how easily it can be stored and/or hidden when you're done using it, but it also plays a huge role in how much pleasure you and your partner get out of it. And while extra-large pleasure products are generally associated with maximum pleasure or intensity, that's just not how this stuff works.
As a general rule: A double-ended dildo that's too long or short can be devastating to your rhythm. Something too big may be painful, but something too small may be difficult to enjoy. The overall size of any gay sex toy you buy needs to match the parameters of your and/or your partner's body. It also needs to work for the intended purposes, so stay focused.
2. The Shape
A good toy is hard to find, but a hard toy is so good to discover. Remember, today's sex toy industry is more open-minded about our unique preferences, so gay sex toys now come in about a million different shapes, with forms resembling everything from human body parts to animal anatomy and just about everything in between. Depending on what you plan to do with your new device, its figure will either flatter or frustrate the two of you.
As a general rule: The shape of your favorite plaything should always be conducive with the type of sexual activities you plan to engage in with yourself or your partner. For instance, anal sex/masturbation usually requires something shaped a bit differently than something meant for penile stimulation. Prostate massagers, butt plugs, and other homosexual paraphernalia need to target the p-spot and perineum primarily, while masturbators need to provide specialized textures that mimic real-life anal/oral sex. Moreover, even some of the most dick-a-licious options are geared more towards straight men, with features resembling parts the female anatomy or compatibilities with only ladies' toys from the same manufacturer. Don't get tricked; that's for kids. 
3. The Materials
Anyone with skin sensitivity or allergy will understand the importance of determining the chemical composition of an item that comes in direct contact with the skin. However, most people don't think about that when selecting their next best sex toy. Us consumers in the gay community are an exception, although we'd like to think we're better than that. Instead, we mistakenly base most of our purchasing decisions on looks and features alone, disregarding the materials with which the device is made.
As a general rule: The best materials for gay pleasure devices (and heterosexual ones too, for that matter) typically include skin-safe options like silicone, thermoplastic elastomer (TPE), polyvinyl chloride (PVC), stainless-steel, glass, or a patented polycarbonate blend that's designed to look and feel like real human skin. Make sure the materials on your toy are compatible with the kinds of personal lubricant you're using, or else.
4. The Features
This is where so many people get lost when they're shopping for a pleasure product. Not only do most manufacturers copy off of one another in their sex toy designs, but a majority of the features they trade are appealing. The decision is usually one made in confusion, but don't fret. Just look for the features that match up with your fantasy and everything should be fine. Feeling like having some virtual sex? Pick something with VR and Bluetooth. Prefer feeling the same sensations as your partner? Choose a toy that uses Teledildonic technology.
As a general rule: The features of any gay sex toy should be easy to use for all people involved. Remember, some of the industry's most high-tech devices often require special equipment and/or skills to properly operate them. It's one thing for your plaything to be futuristic and fancy; it's another for it to function like you need it to.
5. The Compatibility
Sexually related products and accessories that are compatible with other toys and/or high technologies are the best things since sliced bread. We no longer have to bash the bishop with low-grade, rudimentary playthings. Our bare hands aren't really needed anymore, and mutual masturbation is only deemed appropriate when both parties are excited about it. In fact, the best sex happens when two people "cum" together in more ways than one.
As a general rule: Your toy's compatibility needs to mimic the compatibility of your partner's toy, whether that be through real-time collaboration features or its overall shape and size. You may have to invest in a secondary device, but it will most likely be worth it in the end. For best results, always purchase two toys from the same manufacturer to prevent unpleasant surprises and compatibility woes.
6. The Price
While the initial cost of a sex toy is not always indicative of its quality, most high-end pleasure products for gay men cost a pretty penny. More than that though, many of them require the purchase of extra items such as lubricants, cleaning supplies, accessories, harnesses, batteries and attachments. The high-tech stuff generally needs an internet connection, mobile data, smart devices, virtual reality goggles and sleeve warmers to suffice the modern man's needs. Either way you split it, the price tag on that toy isn't where the spending stops.
As a general rule: Make room in your shopping budget for the stuff you'll most. Keep in mind that those items will vary depending on the type of toy you buy, the materials with which it was made, and the overall functionality of the device itself. Always check the specs and never assume anything. And remember, even wireless toys sometimes need batteries for the remote control. Don't learn that the hard way like the rest of us.
5 Important Things Every Gay Man Needs to Know About Himself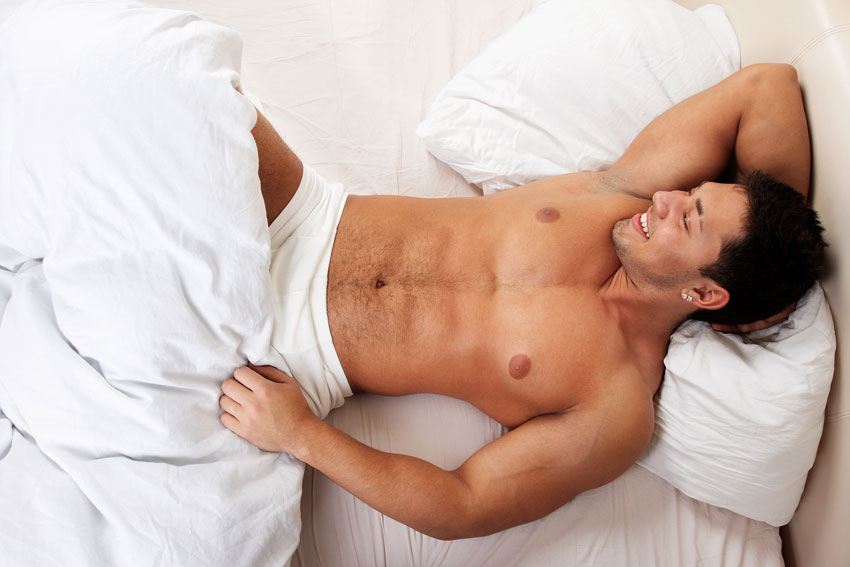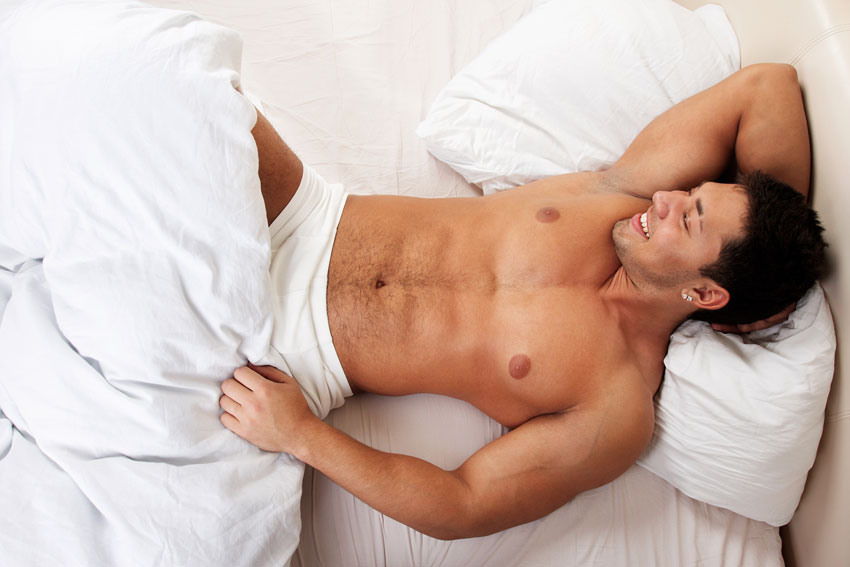 If down goes the leaver when you see the beaver, then you might be a gay man in need of a good sex toy. However, procurement of said product may be downright impossible if you don't know the following things about yourself first. After all, know thyself, am I right?
1. The Skin Types Involved
Not all products are safe for all skin types. For example, many gay sex toys are still made out of materials that contain latex, parabens, and/or phthalates. Those substances can cause serious allergic reactions if you're not careful, so stick with the safe stuff until you're more familiar with the complexions involved.
2. The Lubes in Question
Toy material selection is important because of skin sensitivities and whatnot, but it's also crucial to the overall experience because some materials don't mesh well with certain lube types. For example, silicone-based lubes will eat away at the exterior of any silicone device. For best results, make sure you have plenty of water-based lubricant on deck.
3. The Hard and Soft Limits
Your acquisition of a great gay sex toy may be a wonderful thing, but you won't be able to experience its full potential if you go too far or don't go far enough. Use the device to "explore the space," but leave room for limits. Discuss all hard and soft boundaries before the games begin (and before you spend money on anything).
4. The Skill Levels
You and your partner(s) may not be on the same level when it comes to bedroom skills and techniques. Therefore, purchasing a user-friendly sex toy can bridge the gap between you two as long as it's properly vetted and used as directed. Try to start off slowly and be patient with any lovers who don't yet know the ropes.
5. The Endurance Factor
Sexual stamina is something all men struggle with, but gay sex is hotter so we probably have a harder time. Either way, it's important to consider your stamina and your potential partners' stamina when looking for a good pleasure product. The more intense the features, the less time it will take you both to cum.
The Final Verdict
Everyone wants to experience a mind-blowing orgasm whether with their partner or not, which is why gay men worldwide should educate themselves on the latest and greatest trends to come out of the sex toy industry. Never before has there been such a wide variety of pleasure products aimed directly at the homosexual and transgender communities. Now is the time for us all to start safely experimenting with the limitations of our libido using the market's most