How to Find a Gay Sugar Daddy: 20 Expert Tips [2023]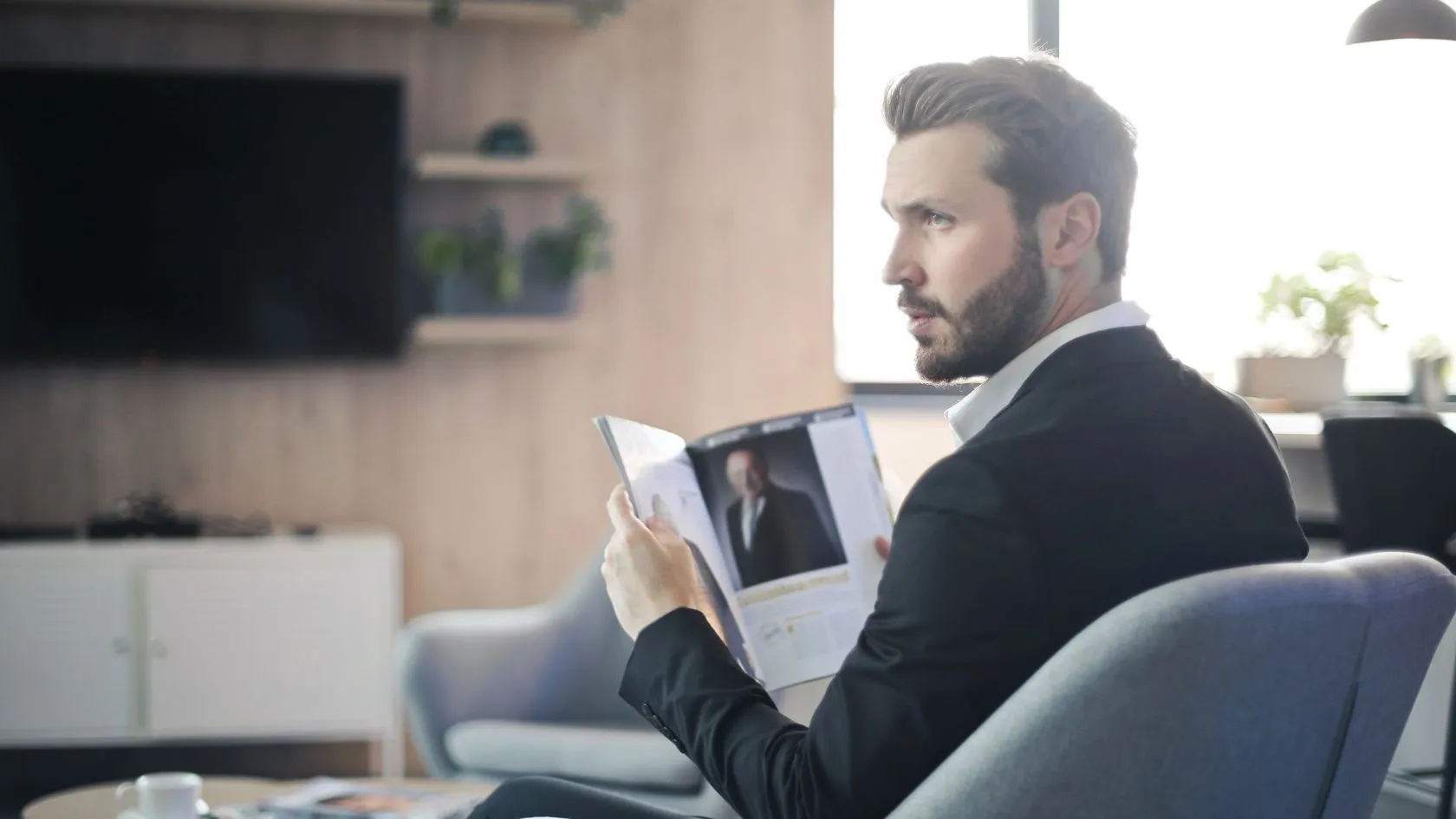 Are you seeking a rewarding, mutually beneficial relationship with a gay sugar daddy? Embarking on such a journey can seem daunting yet exciting. From navigating through various online platforms to making the right impression in high-end venues, finding a gay sugar daddy involves strategic steps and thoughtful considerations. This comprehensive guide is designed to help you traverse this path with ease and confidence. So buckle up as we explore twenty fantastic strategies for finding your perfect gay sugar daddy.
1. Use Online Dating Sites
The advent of online dating has revolutionized the way we meet new people and establish relationships. Websites like SeekingArrangement, MyGaySugarDaddy, Gay Arrangement, and Established Men cater to the needs of gay men seeking sugar daddies, providing a platform where both parties can communicate their expectations right from the start. Remember, creating an intriguing and authentic profile that highlights your unique attributes and what you bring to the relationship is essential. High-quality, genuine photos can be the cherry on top, attracting potential sugar daddies browsing countless profiles.
2. Visit High-end Venues
Luxury locales such as five-star hotels, exclusive lounges, gourmet restaurants, and upscale clubs are often frequented by wealthy individuals. Dressing to impress, acting confidently, and engaging in intelligent conversation can make you stand out. Yet remember, it's not about pretending to be someone else. Authenticity is attractive. Show genuine interest in others, exhibit your sophistication without arrogance, and engage in meaningful conversations. Make connections, exchange contacts, and let relationships develop at their own pace. You never know when a chance encounter might lead to a profitable arrangement.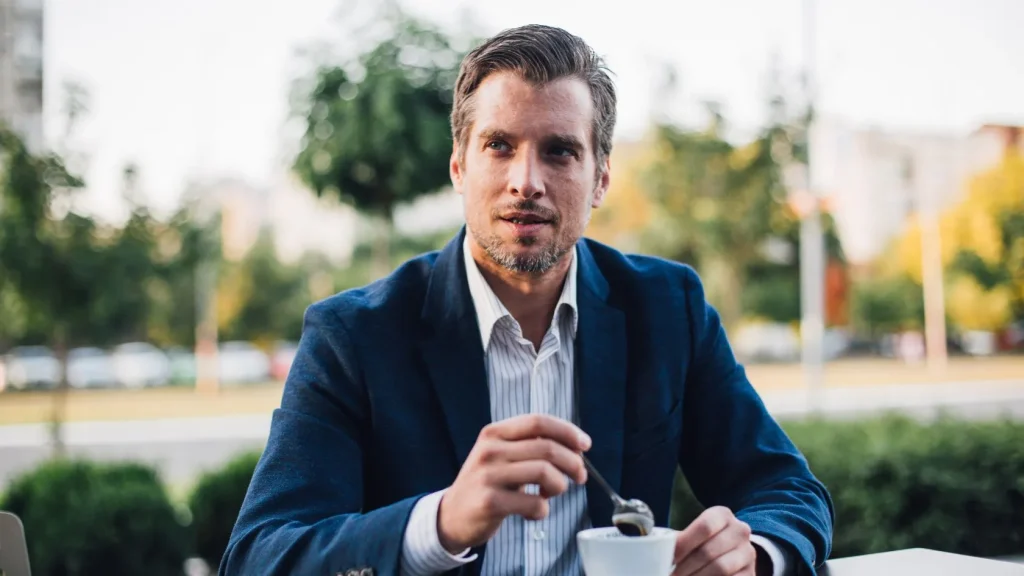 3. Attend Networking Events
From charity galas to art openings, wealthy individuals often attend these networking events to mingle and expand their social circles. Attending such events gives you a chance to meet potential gay sugar daddies in a non-pressured, sophisticated setting. Engage in conversation, display your charm and intellect, and you could attract the attention of a potential sugar daddy.
4. Use Professional Networking Sites
LinkedIn, along with other professional networking sites, can be valuable tools for finding a potential sugar daddy. The key lies in the approach: you must be professional, engaging, and maintain authenticity. Remember, these aren't dating platforms, but with tactful interaction, a professional relationship can turn personal. Showcase your skills, education, and accomplishments. Engage in meaningful conversations in your industry. 
The goal is to stand out and be noticed by successful individuals who may be interested in more than just your professional portfolio. With patience and persistence, a well-crafted message could lead to a cup of coffee with a potential gay sugar daddy.
5. Travel to Popular Locations
Luxury travel destinations such as Monaco, Dubai, and Saint Tropez attract the wealthy and successful from all corners of the globe. These places are brimming with potential. However, remember, it's not a game of 'catch the richest'. A sugar relationship is about more than just money; it's about connection and compatibility. Rather than throwing yourself at the first wealthy man you meet, engage in conversations, show interest in their experiences, and be authentic. 
Enjoy your trip, make connections, and allow relationships to develop organically. You never know when a holiday romance might turn into a long-term arrangement.
6. Use Social Media
Social media platforms like Instagram and Twitter are not just about sharing photos or opinions; they are platforms for connection and, sometimes, serendipity. Follow and engage with affluent individuals, luxury brands, or high-end events. Join communities and use hashtags that wealthy gay men are most likely to follow. Make sure your profile reflects your personality and interests, creating a compelling narrative that grabs attention. Your posts should be tasteful, engaging, and exhibit the lifestyle you aspire to. Social media could be the stage where your future sugar daddy notices you for the first time.
7. Build Your Personal Brand
Your personal brand is your secret weapon. Your brand represents who you are, your values, style, and charisma. It's your public persona that differentiates you from others. Showcase your unique traits, interests, and lifestyle choices consistently across all platforms, both online and offline. Cultivate a presence that is inviting yet mysterious, someone whom potential sugar daddies would want to know more about. An influential personal brand doesn't just attract potential sugar daddies; it compels them to invest in you.
8. Join a Wealthy Social Circle
Social circles can be a goldmine of opportunities. If you have friends or acquaintances who move in wealthy circles, leverage these connections. Attend parties or gatherings where you can meet successful men. Be outgoing and friendly without appearing desperate or too forward. Remember, nobody likes a gold-digger. Be yourself, and your charm could attract a potential sugar daddy towards you.
9. Attend Pride Events
Pride events are vibrant, fun, and inclusive, making them an excellent place to meet potential gay sugar daddies. Besides, your attendance shows support for the LGBTQ+ community, which can make you more attractive to like-minded individuals. This shared sense of community and solidarity can be attractive to like-minded individuals, potentially opening up opportunities for a sugar relationship.
10. Sugar Daddy Parties
You might be surprised to learn that there are parties and events specifically designed for aspiring sugar babies to meet potential sugar daddies. Look for these events in your local area, or consider traveling to attend one. These parties offer a comfortable, pressure-free environment for you to connect with potential sugar daddies. Keep an open mind, engage in conversations, and who knows, you might meet the right person. You're not just looking for any sugar daddy, but the right one for you.
11. Work in High-end Retail
Working in high-end retail is a unique strategy to meet affluent men who could potentially be your gay sugar daddy. Being employed at high-end fashion stores, exclusive watch or jewelry shops, or luxury car dealerships increases your chance of interacting with wealthy individuals. Make sure you keep yourself polished and approachable, and if you see someone who catches your interest, use your customer service skills to initiate a friendly conversation. Just remember to keep things professional and respectful.
12. Attend Sports Events
High-profile sports events, like horse racing, golf tournaments, or luxury car races, are often attended by individuals with a hefty disposable income. Attending these events not only broadens your network but also allows you to share exciting experiences with potential sugar daddies. Dress your best, enjoy the event, and be open to making new connections.
13. Visit Art Galleries and Auctions
Art galleries and auctions are often frequented by wealthy individuals who appreciate art or are collectors themselves. Attending such events shows that you have a refined taste and an appreciation for culture. It could serve as a great conversation starter. Don't forget to do your research beforehand so you can hold your own in conversations about the artists and their works.
14. Volunteer at High-profile Events
Volunteering at high-profile events, charity functions, and galas can put you in the same room as potential sugar daddies. Plus, volunteering showcases your generous side, making you more attractive to potential partners. Be proactive, helpful, and friendly, and make the most of the networking opportunities.
15. Become a Regular at Upscale Gyms
Upscale gyms are not only great for staying fit but also for meeting successful men who care about their health. Choose a high-end gym frequented by successful people, maintain a regular workout schedule, and don't be shy about striking up a conversation in the juice bar after a workout.
16. Frequent High-end Coffee Shops
Luxury coffee shops located in affluent neighborhoods or near high-end workplaces are often visited by wealthy individuals. Regular visits to these cafes can increase your chances of meeting potential sugar daddies. Remember, always be friendly and approachable, and a casual chat could lead to something more.
17. Attend Lectures and Conferences
Professional lectures, conferences, and seminars are often attended by successful individuals. By attending these events, you showcase your intellectual curiosity and may attract a sugar daddy who appreciates the same. Plus, these events provide excellent opportunities for networking.
18. Use Your Existing Contacts
Never underestimate the power of your existing network. Let your friends, acquaintances, or family know you're open to meeting new people. You never know who might know someone who's looking for a sugar baby. Always be discreet and respectful when asking for introductions, and remember to reciprocate the favor.
19. Attend High-end Gala Events
Gala events, charity functions, or black-tie events are often frequented by the affluent. Attending these events not only puts you in the right place but also gives you a chance to show off your elegance and charm. Invest in a stunning outfit, wear your confidence, and make sure to mingle.
20. Use Specific Apps
Lastly, several gay dating apps cater specifically to sugar relationships. Apps like SeekingArrangement, SugarDaddyMeet, and Established Men are popular choices. These platforms can help you connect with potential sugar daddies in your area. Remember to be honest and clear about your expectations, and always prioritize your safety when interacting with others online.
Remember, finding the right sugar daddy is a process that requires patience and perseverance. Be genuine, be clear about your expectations, and don't rush. The right person will appreciate you for who you are and provide the support you're looking for. Happy searching!
Find out more ways to meet gay men. 
Frequently Asked Questions
Where can I find sugar daddy for gay men?
Sugar daddies for gay men can be found in high-end venues, networking events, popular locations, online dating sites, social media, and professional networking sites. Also consider high-profile sports events and luxury retail outlets.
What is the best website for gay sugar daddies?
The best website for finding a gay sugar daddy might be SeekingArrangement. It's a popular choice for many due to its large user base, comprehensive search features, and focus on privacy.
How do I find a sugar daddy as a guy?
As a guy looking for a sugar daddy, you can use online dating sites, attend networking events, build your personal brand, and engage with wealthy social circles. Consistency, patience, and authenticity are key.
Where can I find legit sugar daddies?
Legit sugar daddies can be found on reputable websites like SeekingArrangement, SugarDaddyMeet, or Established Men. Always ensure you're protecting your privacy and safety when interacting with potential sugar daddies.
What is the gay sugar baby website?
SeekingArrangement is a widely used website for gay sugar babies. It offers a platform where they can connect with potential sugar daddies and maintain their relationships in a safe and controlled environment.
How much do sugar daddies usually pay?
The amount that sugar daddies usually pay can greatly vary. It depends on the terms of the arrangement, but it often includes allowances, luxury gifts, or expenses paid, ranging from hundreds to thousands of dollars per month.
How do I find a gay sugar daddy in NYC?
To find a gay sugar daddy in NYC, use local-focused dating websites and apps. Attend high-end venues, networking events, and upscale gyms. Participate in NYC's Pride events and frequent its luxury coffee shops and high-end retail outlets.
How to find a gay sugar daddy on Instagram?
Finding a gay sugar daddy on Instagram involves strategic use of the platform. Follow luxury brands, high-profile events, and influential people. Engage with their content and establish your brand. Be cautious about privacy and remember, genuine connections are key.