Put The "Gay" In Labor Day: 5 Getaway Ideas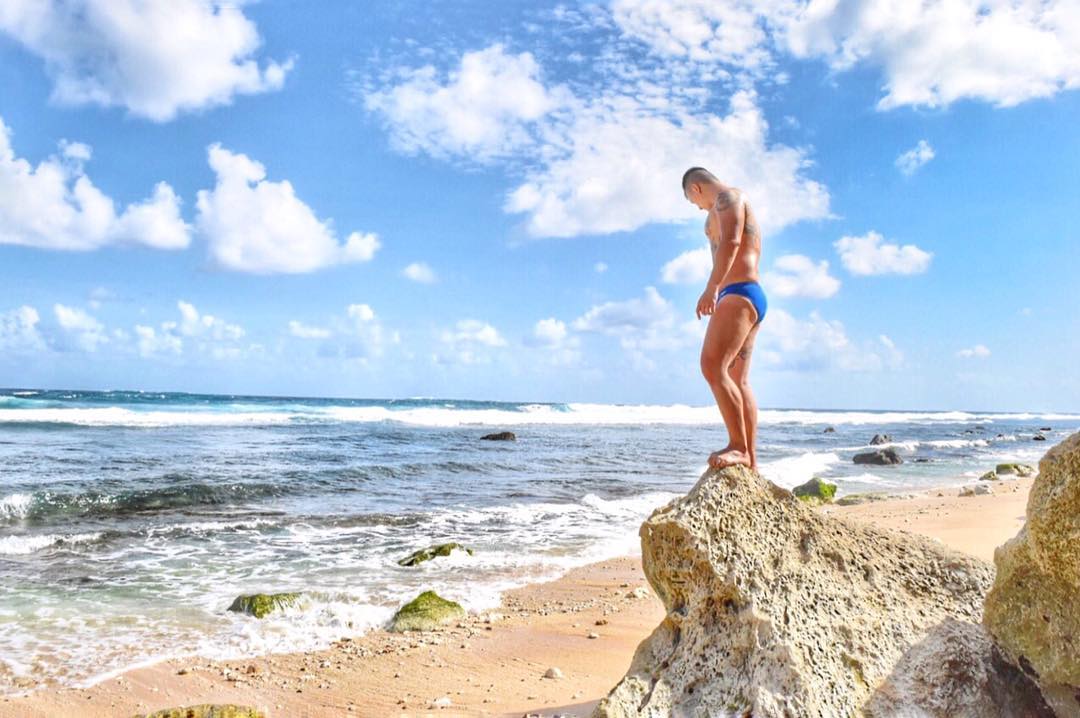 Why not add a few days off to your labor day long weekend this September? Whether you're looking for a cute getaway with your man, or a weekend of parties to enjoy with your friends, there are many gay-themed parties and gay-friendly destinations to choose from. Here is our short list for labor day 2016.
For the couple: Puerto Vallarta
Although there are no major parties during labor day weekend, this city is perfect for the gay couple seeking poolside drinks against the beautiful Puerto Vallarta bay. This liberal city enjoys the benefits of the recent legalization of civil unions between same-sex couples (with marriage legalization soon to come), resulting in a booming LGBT population. There are many gay bars, clubs, and gay-themed or gay-friendly resorts by the shore in the southern part of the city called the Romantica Zone.The city offers much to do, from exploring the historical city center to a tequila tasting adventure (80% of the blue agave produced in Mexico is from this region). Nightlife is alive and well for those who seek both relaxation and the occasional night out.
Where to stay 
Although there are all-gay resorts housed in the center of the gay district such as Blue Chairs and Casa Cupula, we suggest staying in one of the beautiful resorts north of the city by the Marina. You will be about 25 minutes from the gay district and city center (a 5-dollar cab ride or 20 cent bus ride), however you will be able to enjoy the calm of the marina and uncrowded beaches while staying close enough to explore the city.
Our favorites include the Casamagna Marriot Puerto Vallarta Resort & Spa or the Westin Resort & Spa, Puerto Vallarta.Both offer indulgent spa amenities, beautiful private beaches, and in-house restaurants to die for. If you're worried about being away from the gays, don't worry – we noticed plenty of couples and single gay men who chose to stay in the Marina district.
For the circuit queen: Southern California (Los Angeles and San Diego)
Los Angeles houses an annual weekend of epic events that run Saturday through early Monday morning. Produced by Masterbeat and titled Hard Labor 2016, DJ's include Ivan Gomez, Rodolfo Bravat, Brett Henrichsen, and Binomio. These parties attract attendees across California and the rest of the nation, and has consistently yielded an impressive turnout for the past several years.
If you decide to attend only one of the above parties with the intention of seeking more variety in your event schedule, Matinee San Diego is a mere two hour drive away. Hosted at the Lafayette Hotel, single party passes or weekend passes are available for this circuit's 8-party event schedule. This labor day weekend will mark the circuit's second year, however for such a new party the DJ lineup is impressive, to say the least. This year, participants will enjoy the beats of Dan Slater, Nina Flowers, Phil Romano, and Guy Scheiman, just to name a few. In contrast to the Los Angeles circuit, San Diego will offer a diversity of three main events, two afterhours, three pool parties, and one sunset tea dance.
If you're looking for a taste of Southern flavor, there is also Southern Decadence in New Orleans, however we prefer the dry California heat 🙂
For the obscure destination traveler
If you take pride in the fact that you would need six hands to count the number of countries you've been to, we have a destination that you likely haven't heard of. Reykjavik, a city in Iceland, has housed an annual gay gathering called Bears on Icesince 2005. With international DJ's, dance performances, and a diverse crowd, this not-for-profit event is a friendly social gathering of bears and friends, and it gives attendees an opportunity to tour parts of Iceland as well. If you find yourself in Iceland this labor day weekend, be sure to send us pictures!
For the survivalist 
Not necessarily a gay event, Burning Man is a gay-friendly week oriented towards those who accept the challenge of harsh-climate survival, and are enthusiastic of community interdependence. If you've heard anything about this event that takes place in Black Rock Desert, Nevada, you're familiar with the absence of a monetary system (a barter system takes its place), the features of artistic self-expression that take the form of enormous art installations, and the fact that the entire city is only in existence during the event week and is a barren desert the rest of the year. You would be happy to know that gays have the option of staying in any of the five gay-themed communities, such as Comfort and Joy, Astropups, and Camp Beaverton. The event and turnout is so enormous that there are parties, events, gatherings, and art installations catered to the most niche of audiences. However, if you're reading this now, it is unlikely that you will have the time to prepare your resources to last a week in the desert.
For the nautical-minded
The Aquafest cruise team houses an annual Labor Day Caribbean gay cruise, and they just recently acquired the brand new Allure of the Seas cruise ship. Boasting prices cheaper than those offered by Atlantis, this gay-themed cruise offers a variety of neighborhoods, performances and shows, nightclubs, adults-only pools, and incredible food, among other entertainment and relaxation services. Suitable for couples, singles, or groups of friends, this cruise will be sure to quench your thirst for the seas (or men). Dates are September 4-8.
Send us your plans for Labor Day! If you've attended any of these events, or are aware of other great gay Labor Day events, we would love to hear from you!