RuPaul's Drag Race Season 12: Our Predictions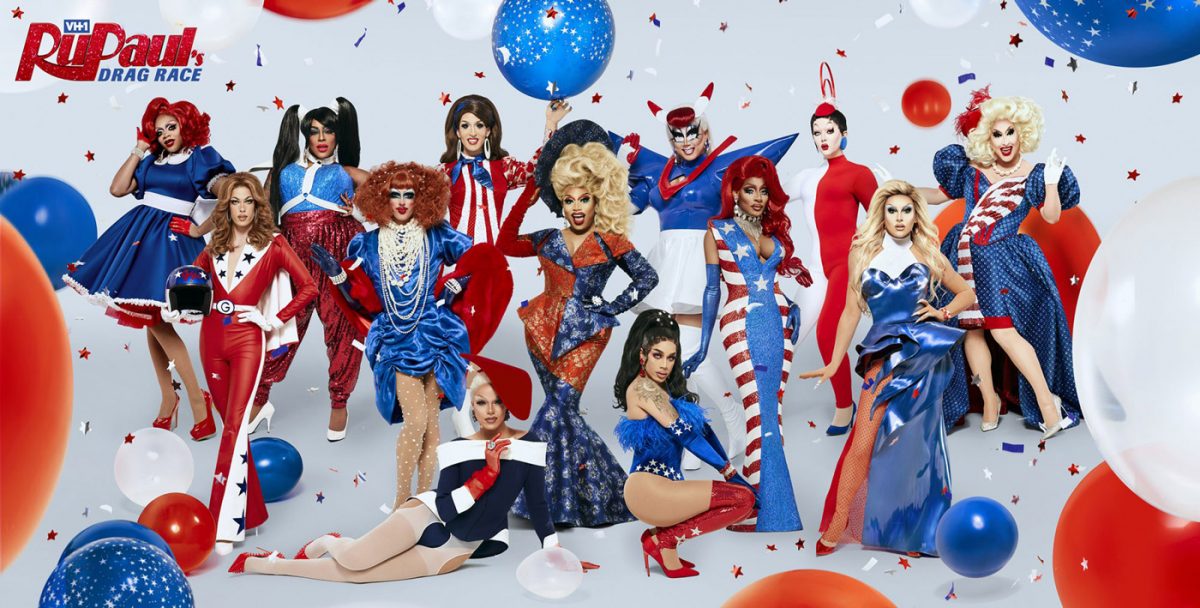 Our Pre-Season Predictions:
Top 4: Jaida Essence Hall, Heidi N Closet, Gigi Goode, Crystal Methyd
Mid 5-9: Jackie Cox, Sherry Pie, Widow Von'Du, Brita, Nicky Doll
Early Out 10-13: Rock M Sakura, Aiden Zhane, Dahlia Sin, Jan
Why? Find out below!
Widow Von'Du
A Kansas City sister of Monique Heart who dabbles in the Pageant World and the bar scene. Widow is full of life, laughter, and confidence. Quick on her feet and charming as hell, Widow is here to entertain herself and the fans. Widow is a bigger girl and not afraid to show off her body, though the looks we've seen so far may perhaps be the weakest of the cast, Widow sells the garment whatever she's wearing and embraces it.
Crystal Methyd
Not to be confused with Crystal (formerly known as Crystal Beth from the Drag Race UK). A surprising amount of "weirder" queens are on this season, and if we know these producers, Crystal is probably the one that gets through while the others that flounder in the early-outs. Crystal's "Get Dusted" she's a diverse queen but doesn't let herself get pinned in a box of "weird" drag and is likely able to be flexible in looks which the Judges will want.
Aiden Zhane
Aiden Zhane, in her own words, comes from Bumfuck, Georgia. Aiden is a queen on the spookier side that one might expect to be on Dragula (like her sister St Lucia). Of all the Queens so far, Aiden seems far more reserved and quiet, which may not translate well to the screen (though it worked for Kameron Michaels). With a season saturated with alternative drag, Aiden may be in trouble.
Heidi N Closet
Perhaps the biggest joy of the Meet the Queens (and the biggest gap-tooth too). Heidi has been consistently delightful and one of the breakout stars of the pre-season material. Hailing from North Carolina, Heidi is dripping with Southern charm, and her performances may make her a formidable opponent in dance and lip-synch challenges.
Gigi Goode
Gigi Goode, a Scandinavian now based in Los Angeles, is known for her looks thanks to her costume designer mother. Gigi has been mentored somewhat by Detox, so we can expect her to bring it to the runway. Like Aquaria, Gigi is raised on Drag Race (she's only 22!), so we can expect her to keep her mind firmly on the competition. Already growing in popularity and quite well-spoken, Gigi is the one to watch this season.
Sherry Pie
Don't let the aesthetics fool you; Sherry is younger than she looks. A New York City queen (one of five this season) who frequently works with Bob the Drag Queen, Sherry Pie has carved out a space for herself in New York (not to be confused with Sherry Vine). Audiences will likely see a striking resemblance to last season's Nina West, though Sherry actually has an eye for looks that will set her apart; that said, the old-school camp may not necessarily translate to modern audiences.
Nicky Doll
Originally from Paris, France, Nicky Doll now lives in New York City. A gorgeous and fashionable queen, but the French Drag scene doesn't feature a great deal of performance, a must for TV Drag, but Nicky is not all runway and takes her references from various other places outside of the fashion magazines. If Nicky can prove she can keep up on the performance aspect, she may be a contender.
Rock M Sakura
Rock M Sakura is another alternative queen from San Francisco; a drag hub rarely featured on RuPaul's Drag Race, which does not bode well. In a season full of alternative drag and following the win of Yvie Oddly, and Rock's tendency to stumble when speaking may make her the season favorite, or a recipe for an unfavourite. Rock's social media is active, and she's already trying to make her space, which suggests to us that she may not go very far, but she's certainly going to bring some interesting looks to the table.
Jackie Cox
A popular queen from New York City, Jackie is the first Canadian-Iranian queen on Drag Race and is proud of it. This is one queen I've seen live, and she is a fantastic blend of performance and thought. Jackie is clever and sharp, but she may lack a specific wow-factor that TV audiences may be looking for. However, she can turn a lip-sync, put on a show, and act. However, the fan reaction has been mild towards her, and so far, she's acted authentically, which does not bode well from the editors and producers.
Jaida Essence Hall
The only Essence of Beauty. Drag Race brings Black Pageant Glory once again in Jaida Essence Hall. Jaida is one of the most stunning queens, and we've already seen from her she's not prepared to get silly and joke. The Pageant Queen who can take a joke is one of Drag Race's most long-running storylines and often gets queens to the top 4 (Kennedy Davenport, Trinity the Tuck Taylor, Asia O'Hara, A'keria C. Davenport), but so far we haven't seen one capture the win in a regular season. Could Jaida be the one?
Brita
Previously known as Brita Filter until the lawyers were involved, perhaps the most recognized name in the cast-list (though saying that, perhaps means we're running out of big-name queens). Brita is hot in New York and can do comedy and looks. But in a season of New York queens, can Brita stand out? We would expect Brita to go quite far due to name recognition, but like Acid Betty and Yuhua Hamasaki before her, Brita falls into the "quite well known, but not /that/ well known" (hey, Miss Fame, Farrah Moan) which may make her recipe for a shock early-mid elimination.
Jan
A New York City queen known for singing (with varying results) and the drag daughter of Alexis Michelle. Jan was previously known as Jan Sport (again, lawyers). Jan is high energy and high pony-tailed and is a relatively known personality from New York thanks to Stephanie's Child. She can serve diversity, but something's always been a bit familiar with what she does.
Dahlia Sin
A drag-daughter (possibly, former drag-daughter) of season 9's Aja. Dahlia has that same banjie vibe and a fast mouth, but we can't quite see Dahlia performing any better than Aja did the first time around. Part of the Dollhaus nowadays, Dahlia tends to get in drama quite frequently on social media, and honestly, that's all we have to say. Sorry, Dahlia.
This article was written by our fabulous contributing editor, James Pearbutter.