Rupaul's Drag Race Season 9, Ep 9 Recap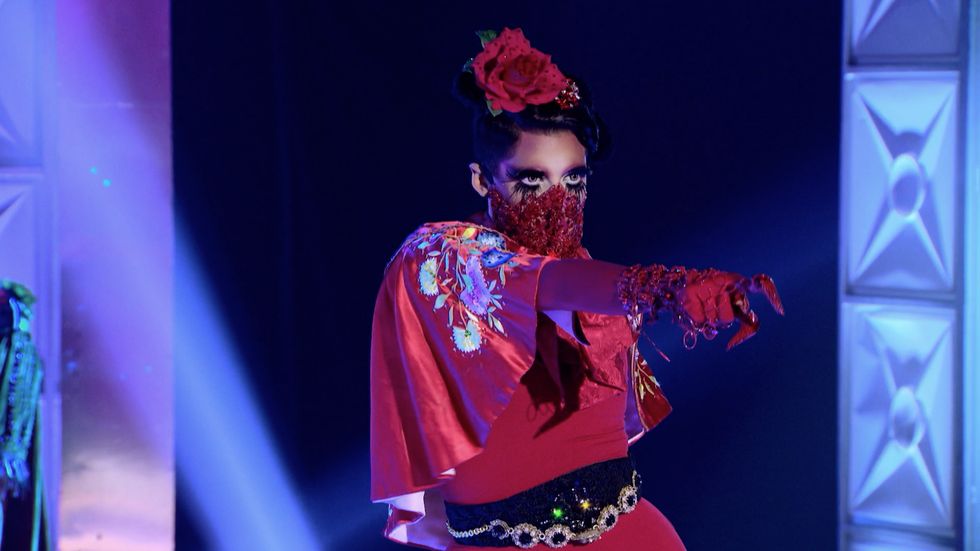 Hello, hello, hello ladies and gays.
I have been bent and broken. Truly, the savagery wrought has left my heart cold as ice. Season 9 Episode 9's elimination will go down as the biggest and worst surprise Drag Race has ever dealt.
I find myself asking: was this my fault? Maybe it's because I got too comfortable with my favorites- I assumed they would coast through. The game was back on track. I even had a top three picked out. What a cosmic joke. Anyway…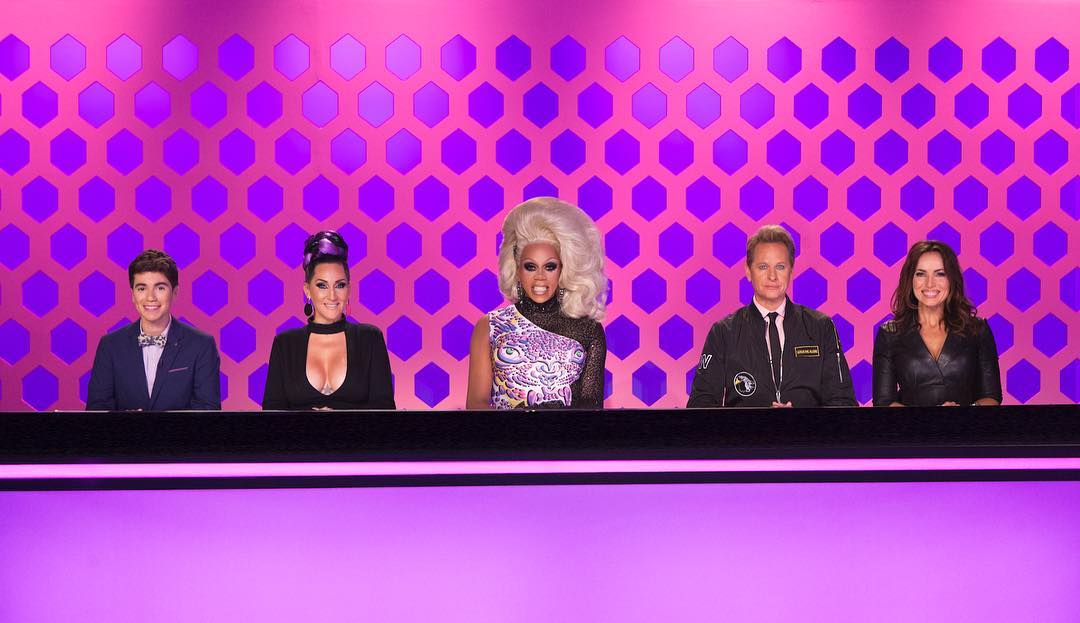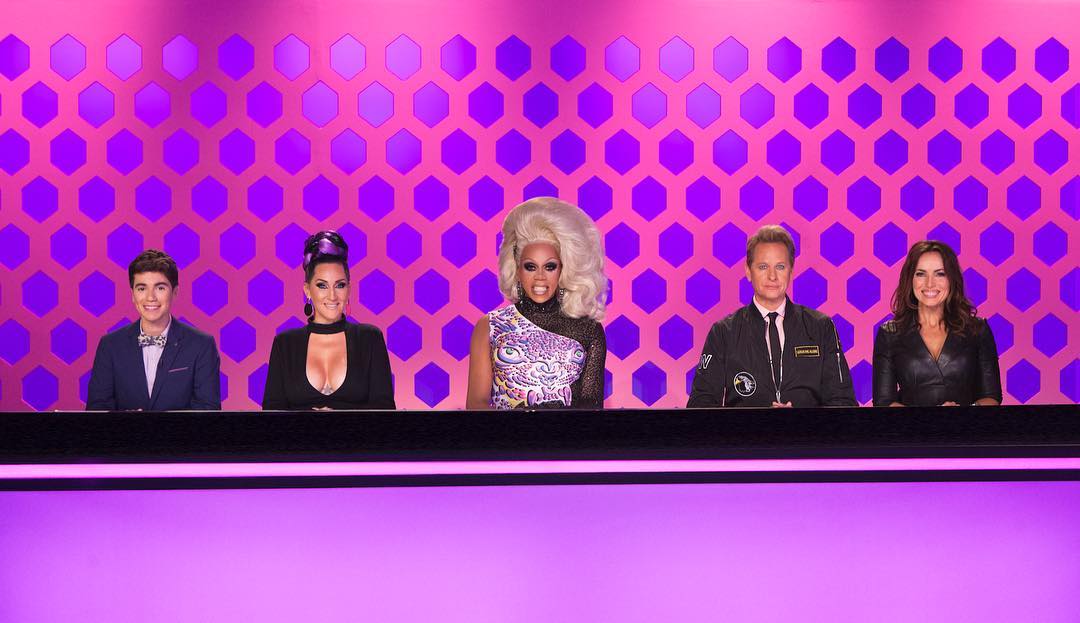 Who's Left?
The Magnificent Seven of Season 9 are as follows!
Sasha Velour: I've been on a roller coaster of love. I loved her promo look. And, I love her "I'm better and definitely fancier than thou" schtick… which I think she thinks it's brilliant. But, it can also fall flat… She has a win under her belt.
Shea: She's the top dog, to me. In my heart of hearts, I think she's going to win the whole thing. She gets the most airtime in interviews, and the producers make her look like the most supportive, kind human. I'm not mad at it. I just notice it. She also kills it every challenge. She has three wins** at this point.
Valentina: The newbie (10 mo. old) drag queen. I've been on #TeamValentina since episode 2. She's beautiful in and out of drag. She's a positive (if maybe a bit forced) energy in the workroom. To top it off, she always tries. Every challenge, she makes sure to give 110%. I just hope she is able to keep herself grounded amidst all the haters in the workroom.
Nina Bo'Nina Brown (Vs. Board of Education): The jaded and paranoid (and slightly aggressive) makeup artist. I love her. She's a rigid dichotomy of Dr. Jekyll and Mr. Hyde. I think she totally could be a superstar. But, she's just not a very happy energy as far as TV goes. So, I'm also surprised she's survived this long. I'd love for her to be Top 3 but I don't think she's meant to be on the show much longer.
Trinity: Our trailer-trash-turned-pageant-queen Queen who also happens to be really, really funny. However, I don't, like… love her? She's a lot like Trixie Mattel or Naysha Lopez. Been there, done that. I think she was originally here to give a story to Eureka.
side note:I miss my Southern sister, Eureka. RPDR just wasn't ready to crown a big girl. Hashtag the true winner of RPDR Season 9. #thetruewinnerofrpdrseason9 #eureka #
Peppermint: The first transgendered queen! (Others have come out during production, but she's the first to begin the show out). I have to say she has pleasantly surprised me. I hate contestants that are armed with great personal stories, but no real talent for the challenges. And, she really seemed to fit that character for the first… 6.9 episodes. Then, she slayed Cynthia in an amahzing lip sync. And, she slayed Michelle with her roast.
Alexis: I think she's really lucky that Ru was over Farrah by the last episode. Farrah's lip sync was actually able to keep up with Alexis. I think Ru was watching the last beat of the song wondering "shit, this is closer than I thought…" She, yus'm, may have won an Maxi Challenge, but she's played all her cards by this point. I am just not a fan of her on this show. She's really shady toward the other queens, and then also confusingly sensitive and defensive when she's confronted. I am put off.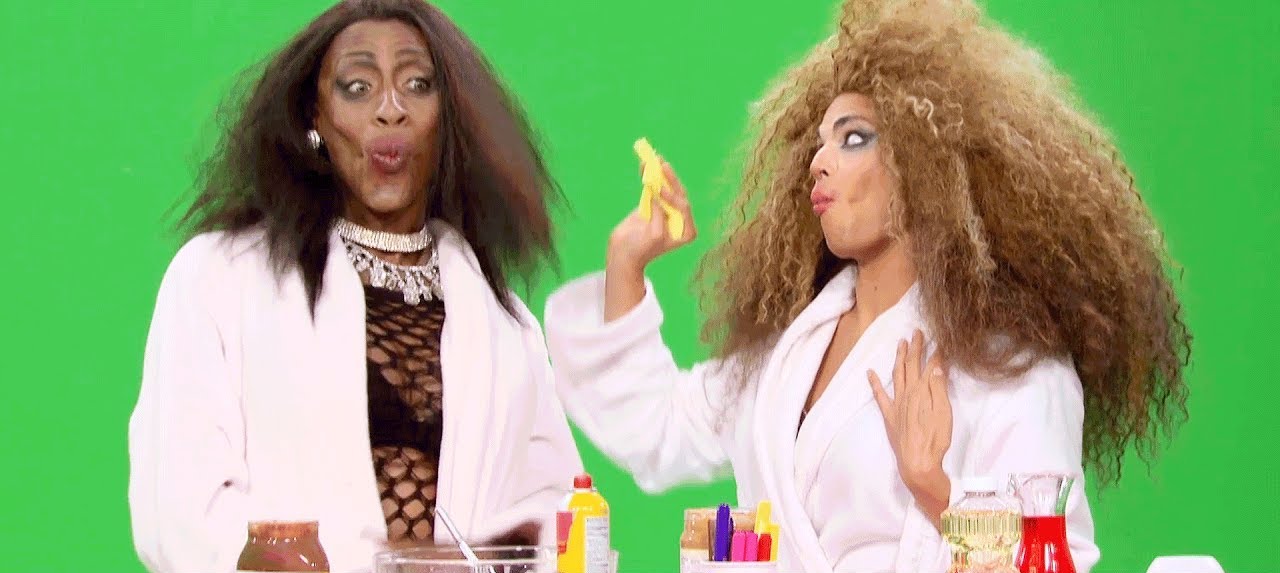 #YourPilotsOnFire
Excellence. What a challenge. They have to come up with full-fledged concepts for a TV show, and they have to film a pilot trailer. #YourPilotsOnFire
The girls will work in two teams of two, and one team of three of their choosing. It ends up being another #RPBestFriends #PopularityContest #FodderForNinasParanoia.
Sasha and Shea (Who run to one another). This duo is similar to Rolaskatox… I hope it doesn't ruin them. **evil laughter** They did already win a challenge together earlier in the season, though.
Nina and Valentina. Nina is taking it personally, and wondering why no one ran up to her even if they think she's talented. But, as she's filmed anyway, Nina isolates herself in the workroom. And, since her falling out with Shea, her attitude has openly soured to the point where all her competitors will not (or cannot) sympathize. To paraphrase Peppermint: "Nina thinks there's a drag conspiracy" That's just not true." And, even if it was (which it's not!!)… Nina cannot let her past–something she actually cannot change or control–be her Achilles heel in the competition. But, her paranoia and aggression have been themes in her story line a few times. Lort, let us rise above!
note: Nina and Valentina are judge favorites who are good at being silly. I think it's a big mistake to leave them to be a team.
Alexis and Trinity and Peppermint are the trio. I am anxious already, solely because I can't take Alexis' energy. In the workroom, he can be all at once condescending and desperate. ie.
A post shared by RuPaul's Drag Race (@rupaulsdragrace) on May 19, 2017 at 12:03pm PDT
In The Studio:
Judges Michelle Visage and Carson Kressley attend the taping. They're there to give sound advice, laugh at the funnies, and guide the girls through the filming. It's really all about chemistry between the girls, though.
Sasha and Shea: All the queens should be annoyed. These queens have chemistry. You can't fake their chemistry. Their combined energies creates a genuinely good time in the studio- they're serving up jokes and physical comedy, and Carson and Michelle are eating it up. I don't normally like how Sasha overthinks and over-complicates the challenges, but this time, it made for a really great script!
"'Nina and Valentina' or is it 'Nina and Tina'?"
Starts off as a disaster: They've decided to ad lib everything. Including the voice overs. So, of course, the dialogue is clunky. Both need multiple tries to say the title correctly (or, at least, consistently). Carson: "I need a Ritalin smoothie…" Me, too… Me, too…
question: Were they not in the room when Ru gave the brief of the challenge? This seems like it was either purposefully under-prepared, or they're just that bad at understanding directions. Last scene is an improv fight that includes Valentina slapping Nina with an open palm. At least Michelle and Carson are laughing!! Carson ends the session, and there's still no real answer to the question: "What is this show about?" So, it ends as a disaster. I'm nervous.
Peppermint, Alexis and Trinity
The desperation oozing out of Alexis at this point is just… so, so… irritating at this point. It's a competition, so everyone's mindset should be "me me me." But, After Peppermint records the voice over bumps, albeit a bit awkwardly, so Alexis offers to take a stab at that difficult, difficult dialogue… How kind! It's just another one of Alexis' ego But, Carson, advises them to move on. Shut it down! Haha!
1. This is a terrible display of performer's etiquette. That's not your part. You went to theatre school. Now you just look like a bitch… to your teammates and the audience.
2. The timing of this offer undermines Peppermint's performance. Especially the way Alexi
The rest of the session is… fine. Carson and Michelle love Trinity in her nun drag, because she's naturally really funny and makes adjustments using the judge's critiques to make her jokes land even more solidly.
Hmm… Overall, Shea and Sasha's duet was the only session that wasn't mostly awkward.
I'm still shaken by how bad Nina and Valentina's session went.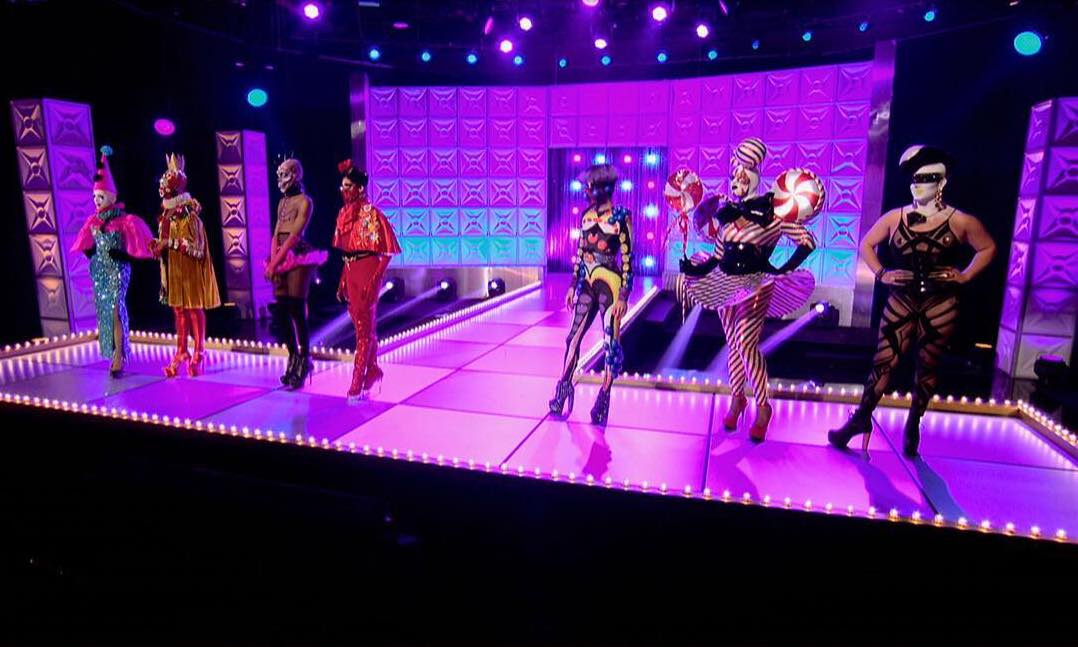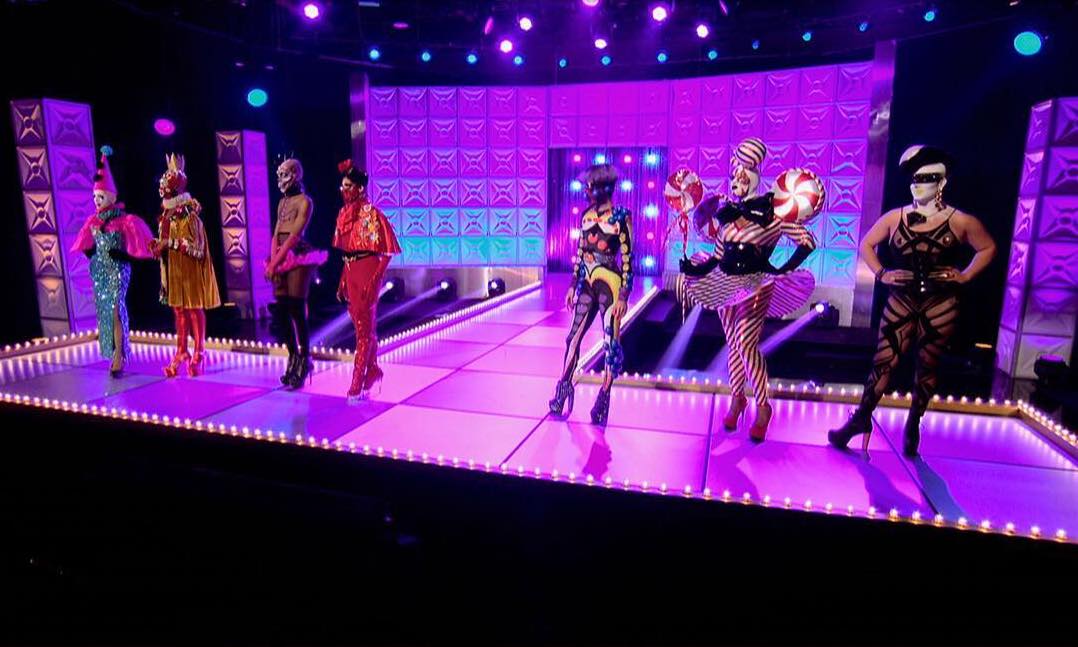 Runway Theme is: Club Kid Couture 
What or who is a "Club Kid" you ask? You should really ask Sasha… because she seems really into it. But, to paraphrase her speech: Club Kids were 90's club and party personalities that inspired the fashion and behaviors of that era's youth. James St. James and Leigh Bowery are major fashion inspirations #TheMoreYouKnow
Lisa Robertson and Noah Galvin are the guest judges. I love Noah! Too bad about The Real O'Neal's.
The Lewks 
Here are my judgy scribbles/ notes over the runway looks + my favorite judge commentary/jokes. I've added one more element: either Boot (bad) or Toot (good) a la Raja and Raven.
tbh: "Club Kid Couture" wasn't really easy for me to objectively boot or toot because I'm not that familiar with the theme… and I don't really relate to the aesthetic. Like Trinity, I think Club Kid Couture looks serve venereal disease realness. So… all my toots should be noted with a grain of salt. If it were my show, these would all be Boot-ed.
Sasha: Ru: "Clown in a gown." Very directly referencing Pierrot Lunaire. But is it really Club Kid? Sasha says it's what Sasha would wear as a Club Kid. Well, no duh.
…Toot.
Shea: Carson: "So tight I can read her lips." She does a lot of leotards, doesn't she? It's another variation of her Big Hair runway look.
…Toot.
Nina: Skeletor Badbitch. She even painted her chest. But, it looks uneven- sloppier the lower the body position. She really didn't bring a lot of clothing, did she… She's making it work. But… I really don't think this outfit works for the theme.
Boot.
side note: She should also audition for Skin Wars…
Valentina: Michelle- " I don't think this is the most creative look she's come up with." It's a bolero themed look, most of all. With her eye makeup, I see the connection to Club Kid. But, this look would be categorized under "matador."
Boot.
Trinity: I'm giving "Alien, robotic, venereal disease realness". I love that she's not in the same vein of Pageant Queen like Alyssa Edwards (as much as I love her and her secrets). Unlike her predecessors, I think she's really willing and ready to step out of her comfort zone (essentially, beauty before substance), and in turn, she's consistently crushing the competition. She looks like a bird costume on acid.I also love that she says she looks like a venereal disease.
…Toot.
Peppermint: she's dressed up as a literal peppermint. Almost like a character from Nightmare Before Christmas. I think it's a little scary, but she looks good. Carson: Curiously strange. Ru: That was refreshing!
Toot.
Alexis: Lots of body showing. Do you think she programmed in the tantrum last week to showcase her emotional growth over the past week? Or am I being petty? Both probably. Overall though, it's a strappy bodysuit. Ru: I can see her bridge and her tunnel.
The (Power) Tops:
Sasha and Shea (Clearly) as Teets and Asky in "Teets and Asky"
They were the two tops and both winners!
The (Sloppy) Bottoms are:
Everybody else
Ru surprised us by calling both of the other two teams forwards as this week's bottoms…
Nina won't look at the judges
Carson and Michelle admit they could watch Nina and Valentina do their terrible improv forever.
Trinity: Michelle: You ended up being the scene stealer. Carson: Comedy gold.
Lisa: The pilot (of Trinity/Alexis/Peppermint) that they did was my least favorite.
Peppermint: Michelle: She did everything she needed to do for a sitcom
Alexis: "I do think that a lot of the organization. And, frankly the clever wordplay and the writing… did come from me." But, Peppermint shuts it down! Noah: I don't like that she turned on her teammates like that. Carson: She was giving us excuses…
(not really a) side note: Alexis is obviously desperate. I think it's becoming very clear that she's not really on anyone's radar as competition. The claws are auf hunty.
TBH I'm lost right now. All these are the bottoms?
Lip Sync:
Nina and Valentina. It's like the worst possible combination. It hurts.
"It's a lip sync. We need to see your mouth."
"I'd like to keep it on."
Greedy by Ariana Grande
Valentina crumbles. She doesn't even know the words vaguely.
Valentina goes home and its the biggest surprise.
Alexis is VERY lucky. Her time is !up!
I blame this on all the bad juju the girls have been sending her way. That's OK, mami/papi… we got ALL STARS 3.
Next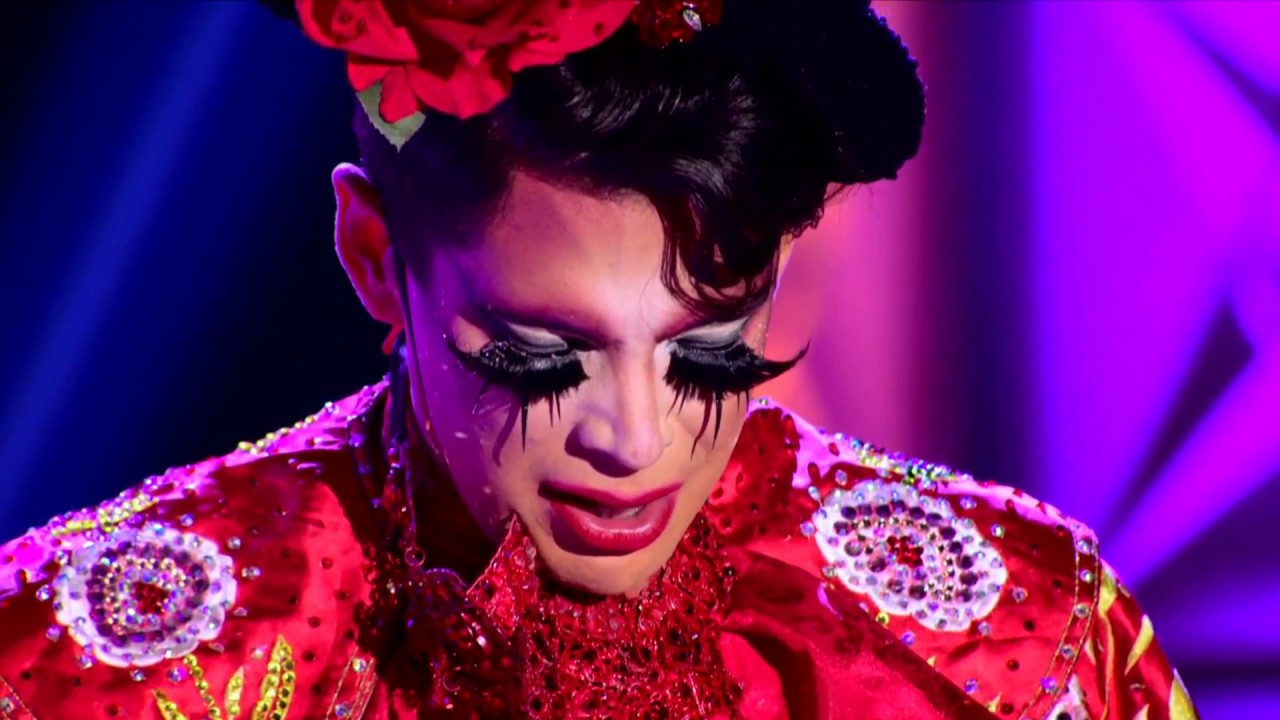 Ryan is currently based out of a zoo in Houston, TX. Penchant for high fashion and musical theatre (original). He will not sign autographs. Instagram: @petiteplussizedmalesupermodel