RuPaul's Drag Race Season 9, Ep 7 Recap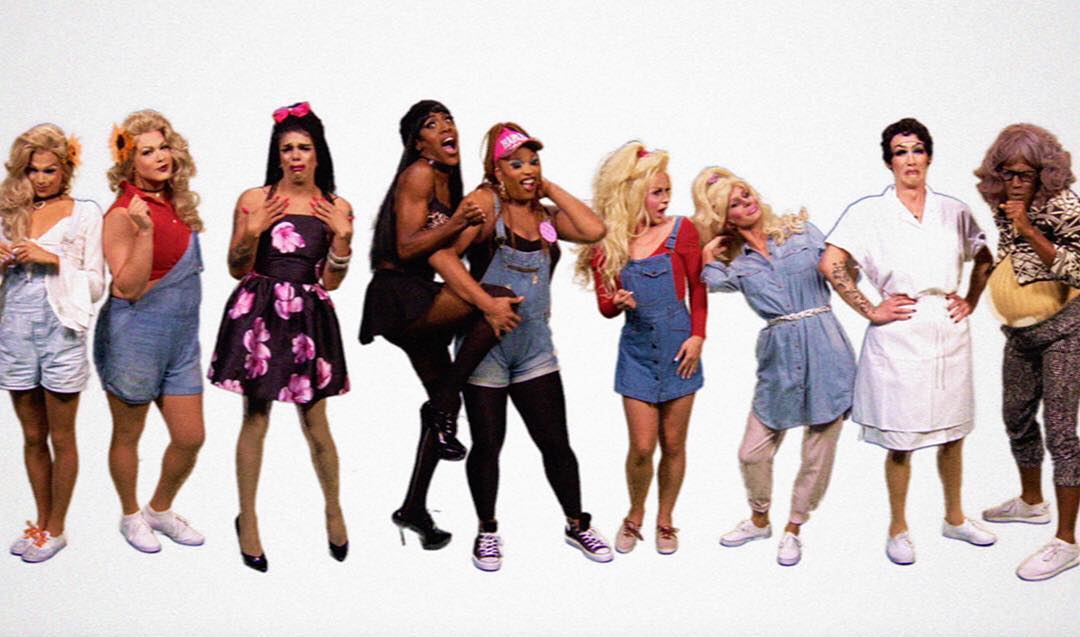 muah! 
Hello hello hello, ladies and gays! Before I go any further… I know I'm not alone in feeling apathetic about this season based on social media alone.
This season is… lackluster. Maybe it's the transition to VH1. Maybe the challenges are too hard to execute at a high level. Maybe there's too much emphasis on these contestant's stories instead of their c/u/n/t. Maybe maybe maybe… everyone should step their pussy game up. C'mon producers!!
A post shared by RuPaul's Drag Race (@rupaulsdragrace) on May 5, 2017 at 7:40am PDT
Me, me me me meeee
So… Alexis won last week's challenge. Yay. I feel for the competitors because I know that boy. Alexis ('Alex' out of drag) is a musical theatre queen. Nothing wrong with that- I love musicals. She's just annoying about it.
The Cucu has now been replaced with Trinity.
Brand New Day In The Workroom
This week, Ru says, the girls will be tackling the craft of acting! Diction and Conviction are required to succeed. The girls will film an episode of #9021HO with Tori Spelling and Jennie Garth as their co-directors.
Now, you look like a bitch… playing a bitch.
Because she performed such a sickening lip sync last week, Peppermint gets to cast the show. She's trying to be nice by allowing feedback… but you can't please them all. Aja wants to play the Tiffani Amber Thiessen ("She who will not be named" says Tori Spelling lol) bitchy character- it speaks to her. So she obviously throws a fit when she's cast as Grandrea Zuckerwoman. Alexis tells her: "You got to grow up and accept the challenge grow up and accept the challenge." OOH!
Side note: these are the moments I love Alexis Michelle. Because, at least her confidence isn't an act for the interviews. She's bold to the other queens! She's still confident about her own abilities, though.
Everyone is over taking time for Aja's hissy fit, so Peppermint gives Aja the role she wants and Shea graciously accepts Grandrea Zuckerman. Aja, Aja, Aja… You really gave up such a big and juicy part for a character that shows up at the very end of the show.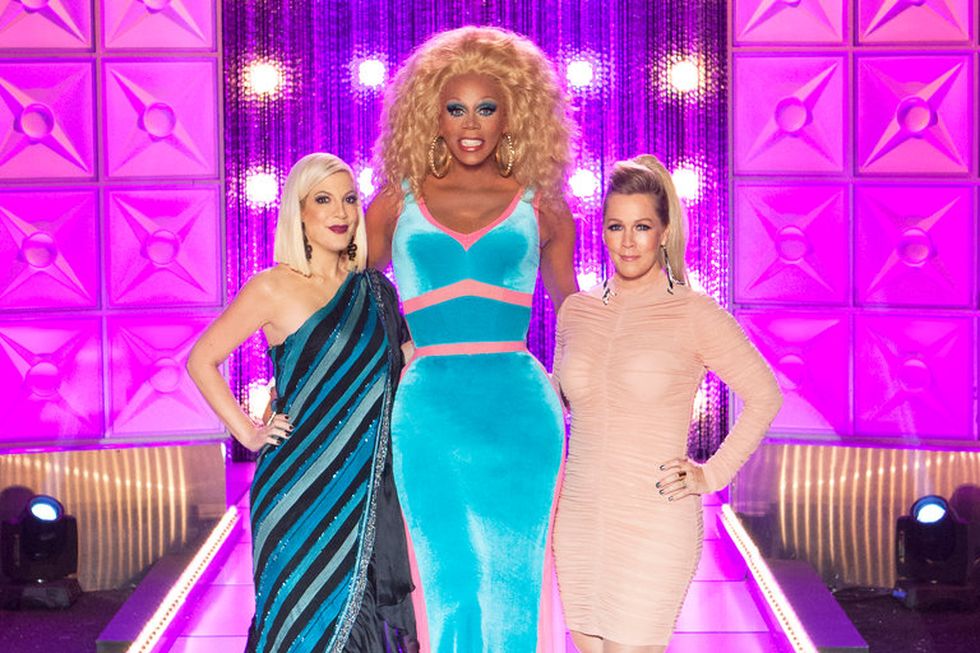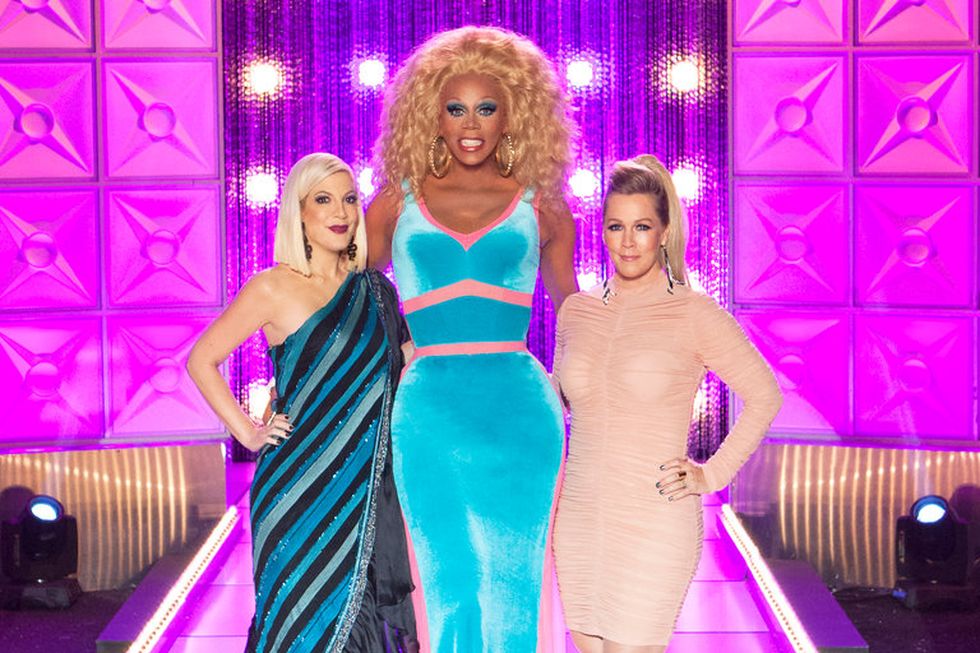 On Set
Tori Spelling and Jennie Garth from the original Beverly Hills 90210 are here to direct the girls! The guest stars are pretty amazing this season, I will say.
Tori and Jennie "ahct" for the girls. And, if it's any indication of what to expect… it's gonna be terrible. And amazing. Their scena ends with both of them delivering stage slaps that obviously cleared the other's face while still bringing energy.
Shea is clearly comfortable and ready to slay. As a permanently pregnant and prematurely old Grandrea Zuckerwoman, she channels drabbiness while still bringing it. I mean, her drag is uuuugly (as it should be for this character) and it's a nice surprise to get from a Glamazon. Why did Aja not want this role, again?
I think Nina is so talented and beautiful that I forgive a lot of her tortured artist persona on the show. But, so much of the silliness she brings to her runway looks with that amazing breast plate is lost in this challenge. She seems nervous and she's racing through her dialogue. When Jennie Garth encourages her to enunciate, she looks angry. Under her breath Nina mutters, "I understand what's going on…" And, as she walks away, Tori tells Jennie: "She hates you."
I'll bet she does haha. But, this can't be Nina's storyline. Please, let loose and calm down, Nina… for your fans!! Crossing fingers for the next episode.
A post shared by RuPaul's Drag Race (@rupaulsdragrace) on May 4, 2017 at 9:49am PDT
Trinity was great playing the mom character. She channels Amy Poehler in Mean Girls. And makes Farrah Moan, playing her daughter, look better than she is.
Valentina looks beautiful and has a Snow White-inspired scene with Alexis (playing her reflection in the mirror).  "We really believe you're sweet and innocent."- Jennie Garth.
Aja: "I genuinely feel stupid. I need to ace this shit."
It's Aja's turn! She finally makes an appearance in the Prom scene. She and Peppermint's share a tongue- filled kiss that's mostly uncomfortable to watch. Like most amateur porn.
Aja's just not serving it in the Draguation scene, either… "Aja is… meh."
Side note: Tori is shady! She does not mind reacting ridiculously <em>during</em> the takes. How could anyone concentrate? I would be thrown for sure. She definitely raises the stakes lol
Elimination Day in the Work Room Conversations
Today's topics include:
Trinity Taylor being raised by grandparents, because her mother had complications from HIV and was overall unfit to care for a child. Trinity admits that she quit high school at 16 to care for her grandmother who had cancer.
The conversation segues to Shea. She and her father had been distant, due to her being a drag queen. But, when he realized he was dying due to cancer he came back around. Shea admits: He was "way more accepting and loving than I gave him credit"
Sasha reveals that his mom got to see so little of his drag due to her cancer. His mother went bald through chemotherapy, and that's why he performs drag bald now.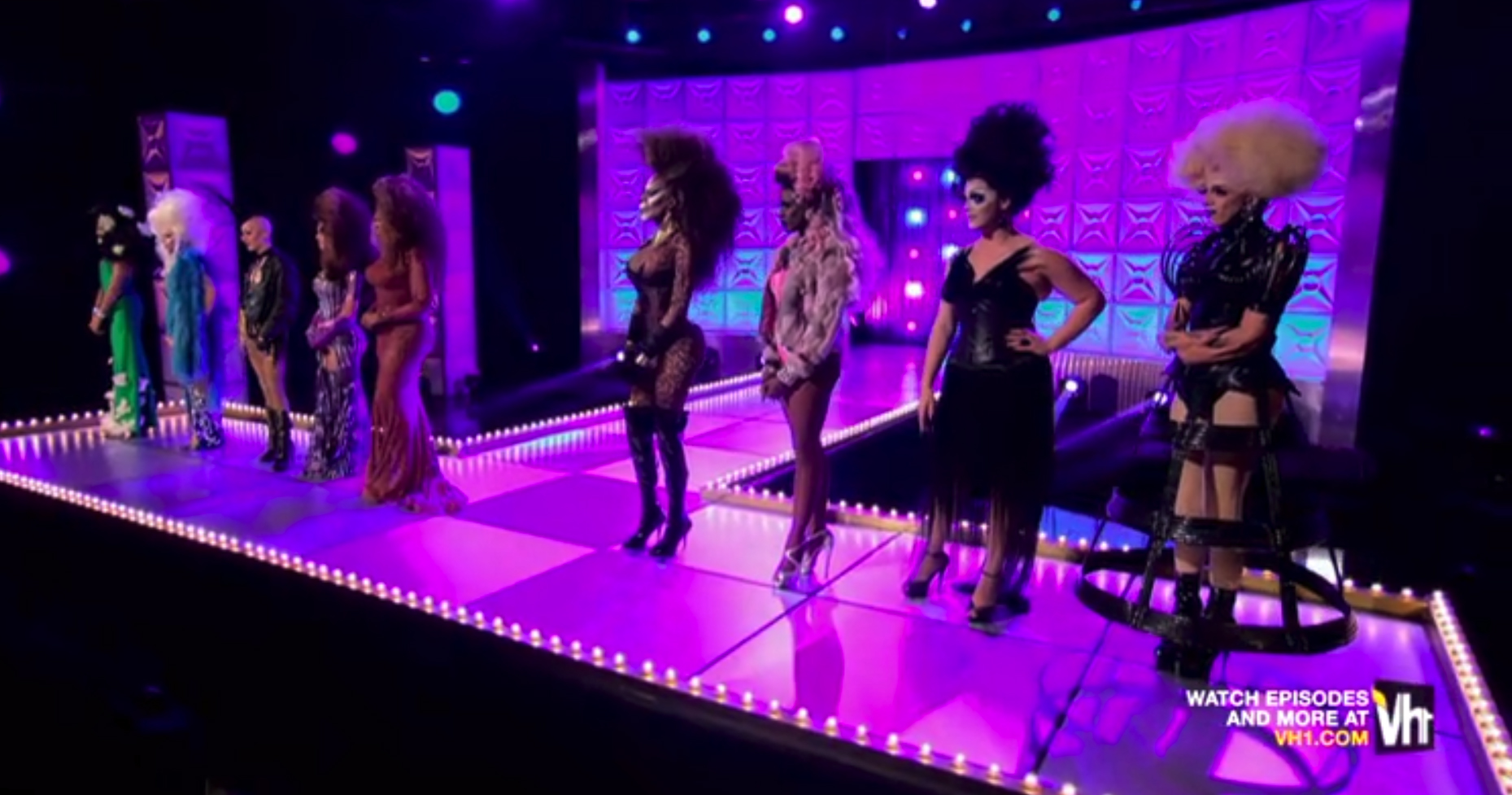 The Runway (Quick Notes)
Theme: Big Hair, Monstrous Hair, Hair Hair EVERYWHERE.
Valentina- a little boxy. But, the look's great!
Farrah- Dolly Parton realness. She's from Texas, so I expect no less. Dare I say, I like it?
Trinity- The look is very, very disco.
Sasha- She, of course, is rebelling. So her hair is a pointed Mohawk thing. Some people love it. I was kind of expecting it from her at this point.
Peppermint looks like she's wearing only a slightly amped up wig. But, she does look like a Williams sister.
Nina is a lionness. Now, this is thinking out-of-the-box.
Shea looks amazing! I love the leotard. I love the hair. I love the face.
Alexis- Ursula-inspired look. Again with the BroadWAY.
Aja- I'm really, really into this look. I love an exoskeleton dress. And her platinum fro is cute! OK!!
The premiere of #90210 Quick Notes
Like always, I'm not expecting much more than good energy. I'm not that familiar with the original 90210, but I've seen a few episodes. It's quintessential 90's.
The opening credits with the actor montage is amazing. And, probably the best part of the whole episode.
Peppermint and Nina open the show as sisters. Peppermint is clearly the stronger actor of the two.
Valentina and Farrah play "the cool kids" and they're cute.
Sasha is really awkard as the suicidal waitress. No jokes are landing.
Trinity is really good. She brings the energy and the silliness factor all the way back up. Like she steals every scene she enters. The judges like it too.
Ah! Alexis is the evil queen mirror reflection. I actually didn't realize she was playing Valentina's reflection until this finished product.
Valentina is an actress. She can hold a moment. She's a lesson in just starting out drag and not looking like a mess at first. I wonder what her performance background is…
Aja comes in and… she's flat. She's not really mean. And, the judges aren't really laughing.
Nina's best line was to the camera at the end. "I'm going to play a witch. On Charmed."
Aja's kissing scene with Peppermint is short. And I think Aja should be thankful for editing here, because the best part of the kissing scene was its getting interrupted by Valentina's entrance.
Flash forward to: Draguation
We have Aja's big monologue. It's just not on the same level as everyone else. She's just reading the lines.
Farrah and Trinity enter as escapees from a cult and interrupt the monologue. Again, Trinity steals the scene.
Overall… I didn't love this challenge.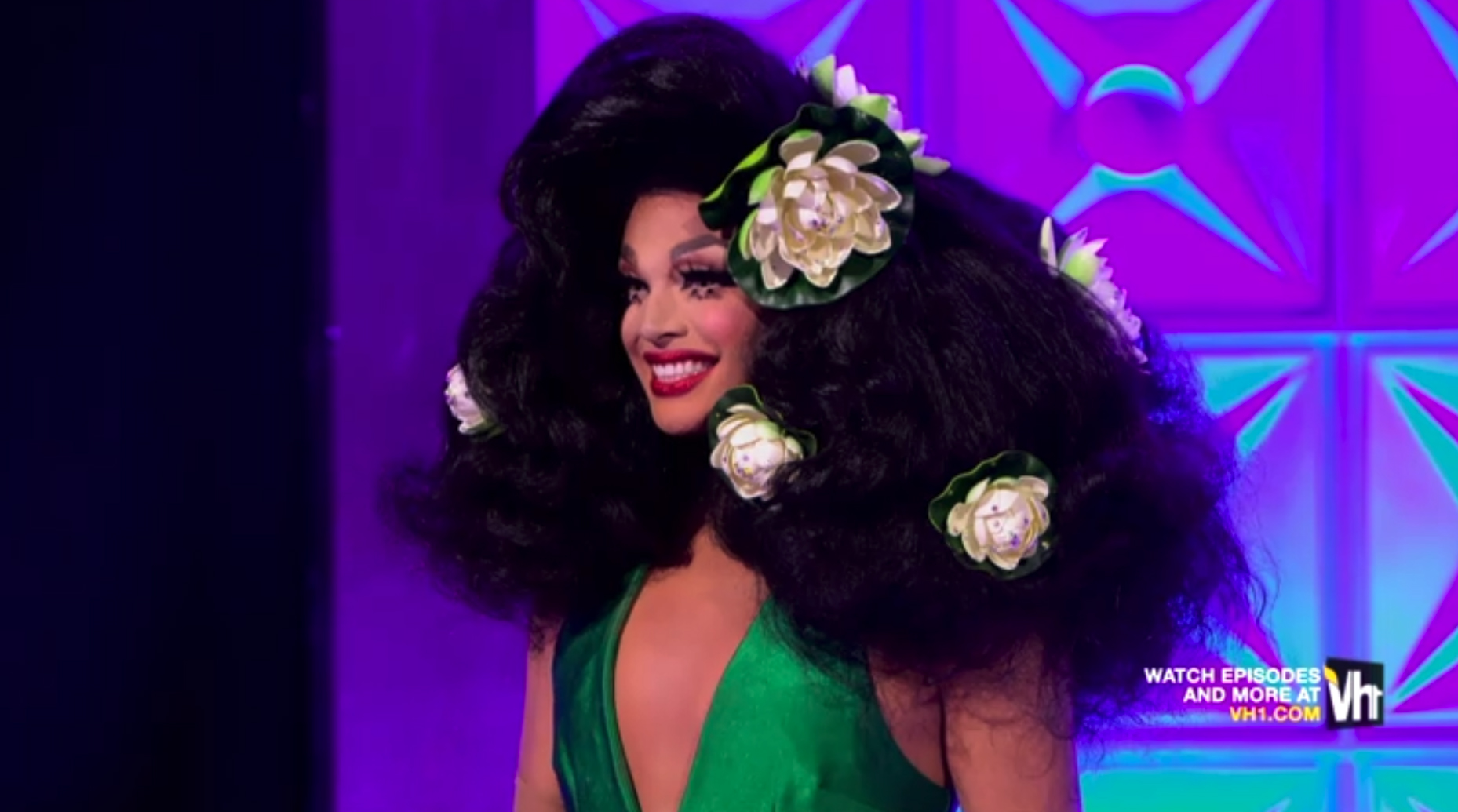 Bottoms and Tops
The four safe queens are Farrah, Peppermint, and Alexis. They look relieved as they leave the runway.
The tops this week are obvious: Valentina, Trinity and Shea
Valentina:
Carson: I love this look
Jennie: You're perfect
Me: I always love you.
Shea:
Michelle: So much attitude. I know that girl. She slayed the house down.
Jennie and Tori: She looks so different from yesterday.
Ru: Making us laugh like you did. Never gets old.
Trinity:
Tori: Hilarious
Michelle: lick you right now
She was really good this episode. But, only because it was up against terrible, terrible competitors. She's the one to beat, I think… Along with VALENTINA!
The bottoms' critiques aren't as harsh as I thought. Two of them- Nina and Aja, I think, landed here due to a combination of their awkward acting and bad attitudes. And, Sasha is here due to her bad acting alone. It automatically should've put her a head above the other two.
Sasha:
Michelle: You didn't let it go, completely
Ru: A lot of zingers in there that didn't land
Side note: I've really fallen out of love with her. My first blog, I said she's going to be the best. But, wh
Nina
Michelle: Her acting was a little bit lost
Tori: "I couldn't tell if she was angry or not." Ru: "Oh, she was angry."
Attitude. It's killer… I still love her though.
Aja
Michelle: The best you ever look
But they call out the flatness of her character.
Ru asks about switch
"I just kinda freaked"
She wasn't really mean and she wasn't good.
Shea: Making us laugh like you did.
Trinity wins. Her second win. I believe Shea also has two wins under her belt. These are some of the overall tops of this season.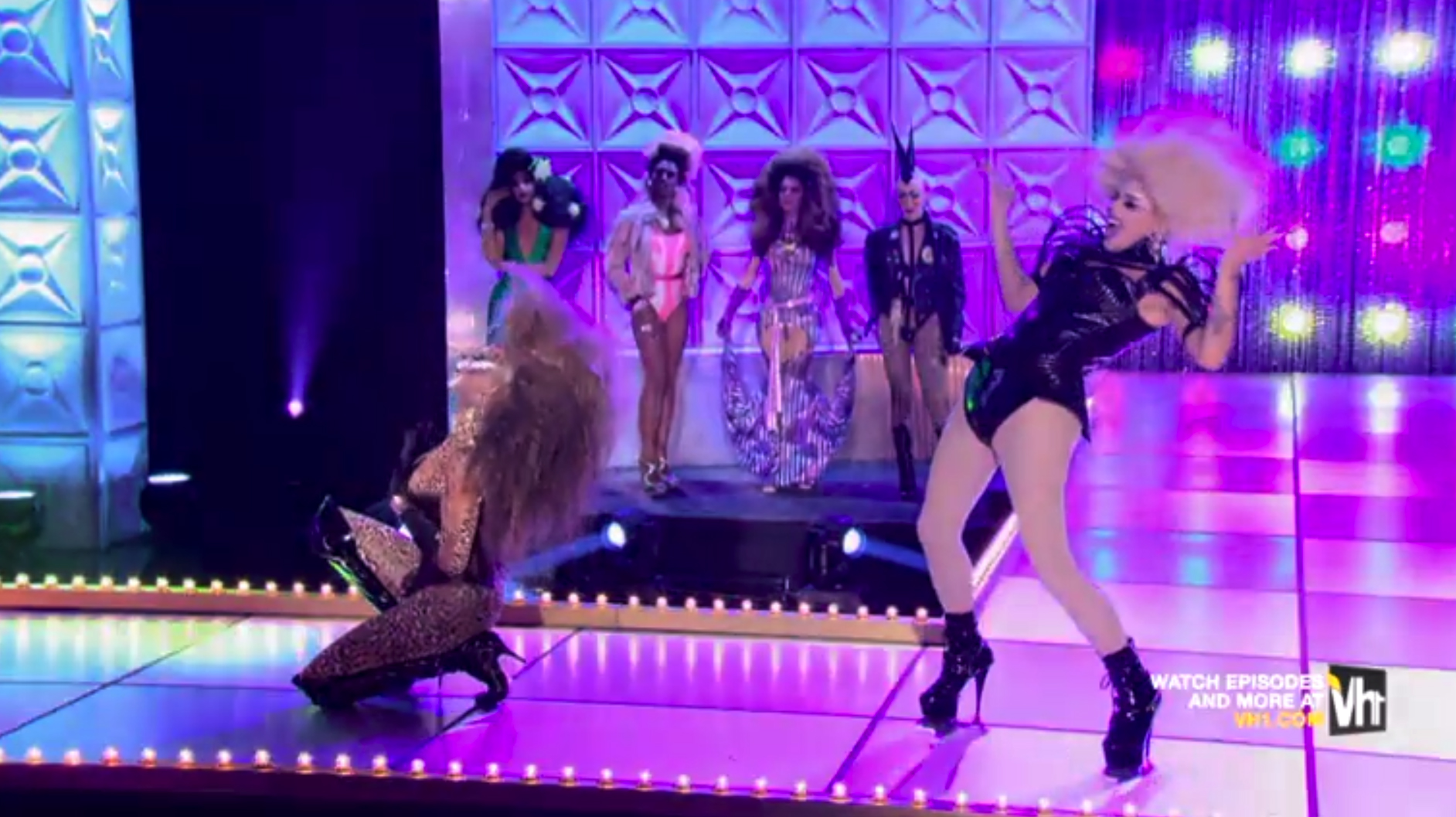 Lip Sync
Aja and Nina lip sync.
Aja's energy is just a little defeated and desperate. A question of interpretation. Her performance relies on that energy. She threw every trick in her repertoire but it's just frenzied. Nina, however, is just performing. She didn't need run around. She looks cool calm and collected. And, she's able to a variety of moves while really showing she knows the words.  This lipsync is one for the books.
In the end, Nina stays. Phew! But, I hope she can keep improving her attitude. I can't imagine she'll let Nina upset the guest stars for a third time…
So, my random predictions were entirely wrong. But, the challenge for next week is a roast! The roastee is not announced. Who could it be? Bianca del Rio? Probably someone who will read them right back. Hmm…
At the top has got to be Nina. And… Farrah (crossing fingers) will lose the lip sync against… Valentina!
Next!
Ryan is currently based out of a zoo in Houston, TX. Penchant for high fashion and musical theatre (original). He will not sign autographs. Instagram: @petiteplussizedmalesupermodel