3 Soothing Skin Care Gifts for Him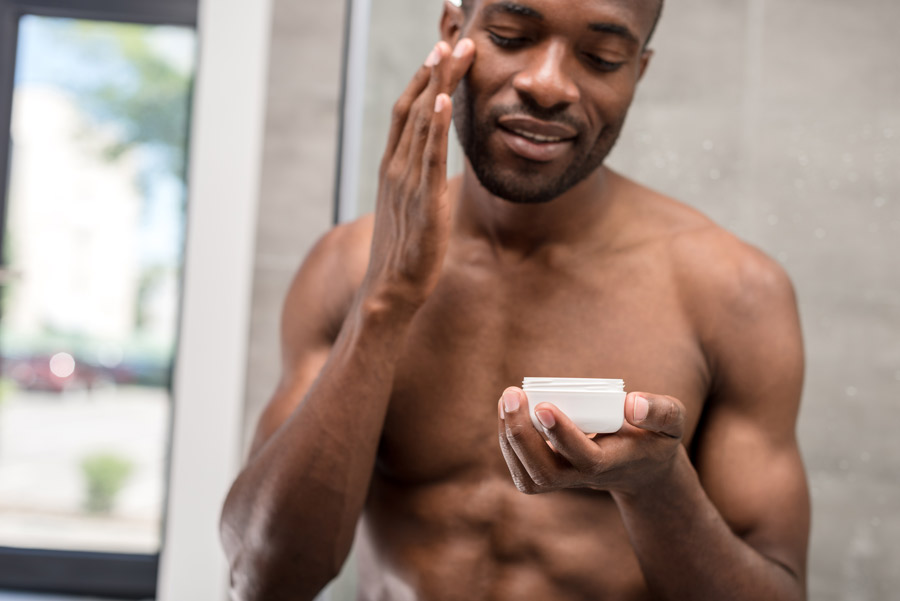 As a guy who prefers to spend minimal time applying products to my skin to keep it looking fresh and clean while still seeing the biggest returns, I generally surround myself with a small "arsenal" of highly-effective skincare products. Keeping my skin moisturized especially during the winter months and holiday season can be difficult, given the cold, dry weather, so it is important that these skincare products are easy to use, low-maintenance, and relatively inexpensive. I also regularly use razors to shave my face, so fending off shaving-associated irritations while staying moisturized is a priority for me. Whether you are gift-giving for that special man in your life, or looking for self-care and wellness products for yourself, why not try these out.
This is by far one of the most effective and gentle facial moisturizers around. I actually use hyaluronic acid sometimes as a standalone facial moisturizer – this serum provides me with just as much soothing, deep-hydration as any crème on the market. I also always use hyaluronic acid immediately after shaving to avoid razor bumps or other irritations. I run through an ounce at the rate of one every two weeks, so I usually opt for the larger size that lasts me longer.
Find it on Amazon: Timeless Hyaluronic Acid Serum
Body Merry makes another one of my all-time favorite facial moisturizers that includes hyaluronic acid, Vitamin C (known to brighten and tighten the skin), Vitamin E, and other nutrients. My favorite part is that it includes 2.5% retinol that is known to decrease the appearance of fine lines and wrinkles.
Find it on Amazon: Body Merry Super Moisturizer
I've found that Vitamin B5 is one of the most effective and important nutrients to fight off facial breakouts, and when combined with hyaluronic acid, it both soothes these irritations while moisturizing and hydrating. I often cycle back and forth between my regular hyaluronic acid serum and my B5 serum to fend off breakouts while keeping my skin hydrated.
Find it on Amazon: Timeless B5 Serum with Hyaluronic Acid
If you feel any adverse effects after trying any skin care product, it is best to visit your local dermatologist clinic to get you checked up straight away.