The Best Gay Beaches in California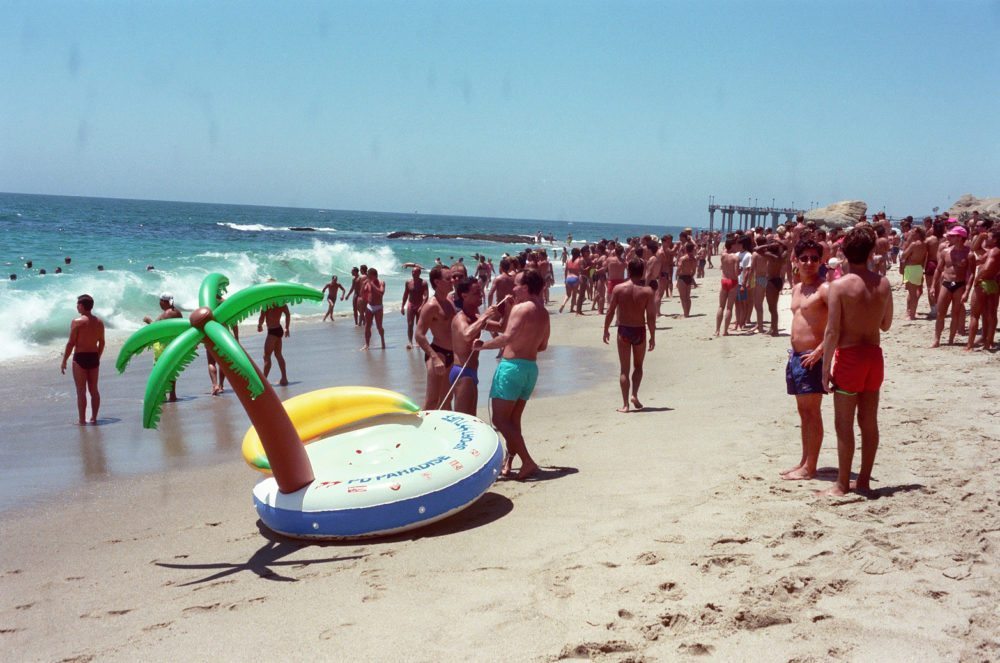 What Are The Best Gay Beaches In California?
Although we're already over halfway through the summer, us Californians enjoy prime beach weather usually through Halloween. Whether you're visiting from out of state, looking for new gay beaches to check out, or seeking out that gay nude beach getaway to avoid those tan lines, here's our list of California's best gay beaches organized by city/area.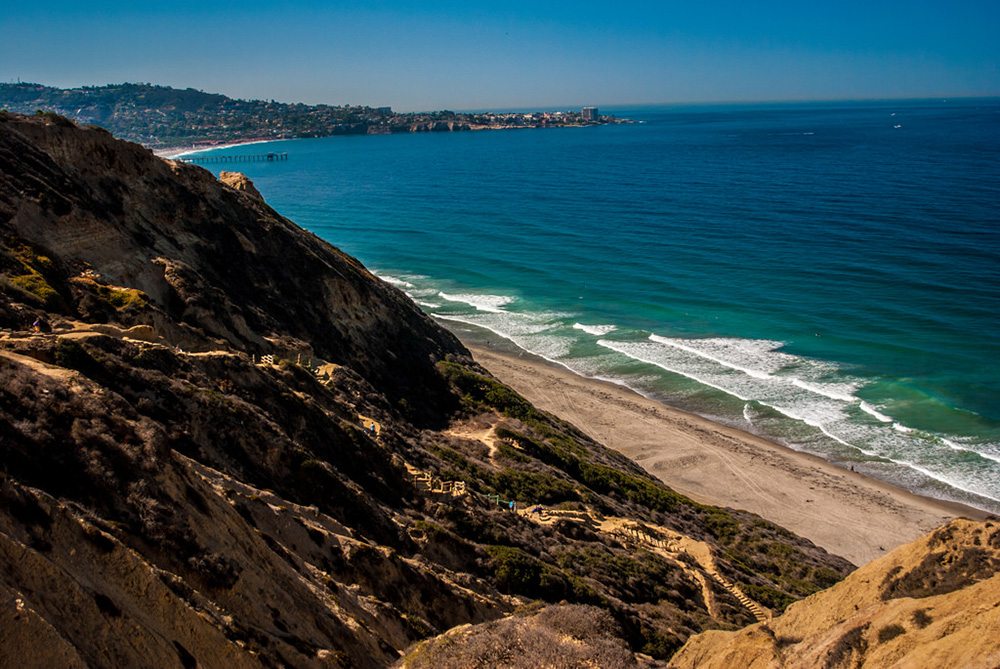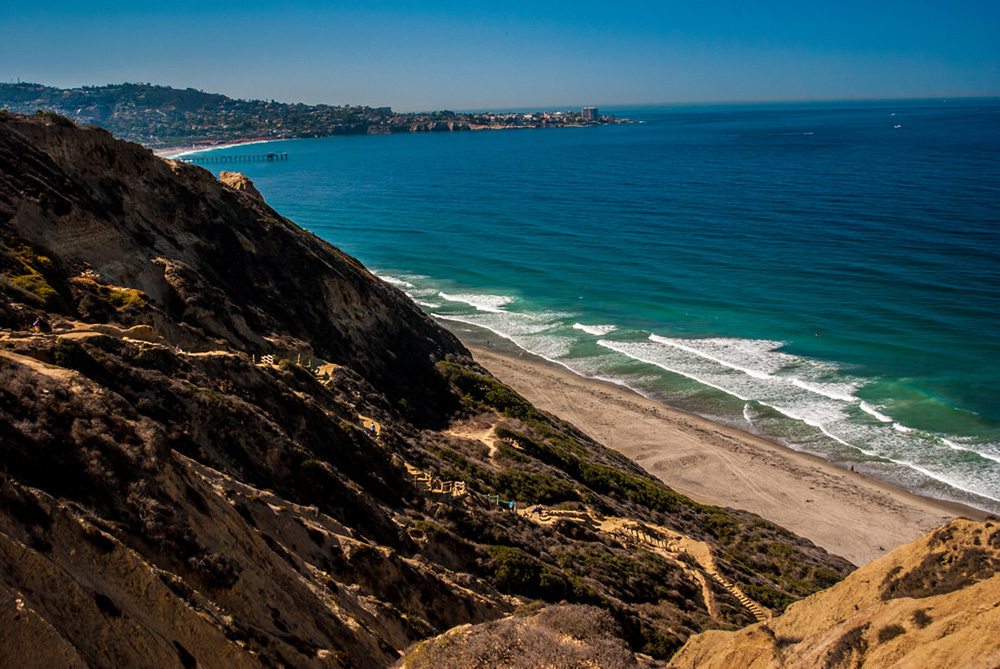 1. Black's Beach in San Diego – Beach Gay Nude Beach
Technically this beach is located in La Jolla, a vibrant beach town a little less than 30 minutes north of downtown San Diego. It officially part of Torrey Pines State Beach, and students who attend UCSD are able to enjoy access to Black's Beach in a short walking distance.
The Scene
Black's Beach actually became a nude beach in the 1970s, and remains one of the largest nude beaches in the country. On a normal summer day you will find that the boys are primarily San Diego residents, a nice mix of the Hillcrest and UCSD gay crowd. Naturally, you will encounter the largest crowds on weekends, especially on Sundays. Although drinking is not permitted on California state beaches, many groups discreetly transport wine and alcohol in their bags, sipping out of nondescript solo cups or water bottles. Not everyone will be nude, however it is permitted (encouraged).
Close to
You can basically walk to this beach from the UCSD campus. From Hillcrest (San Diego's gay neighborhood) it will take you 30 minutes by car. If you want to make the drive from Los Angeles you will find yourself arriving anywhere between 2.5 and 3.5 hours (depending on traffic).
Directions to Black's Beach
Address here.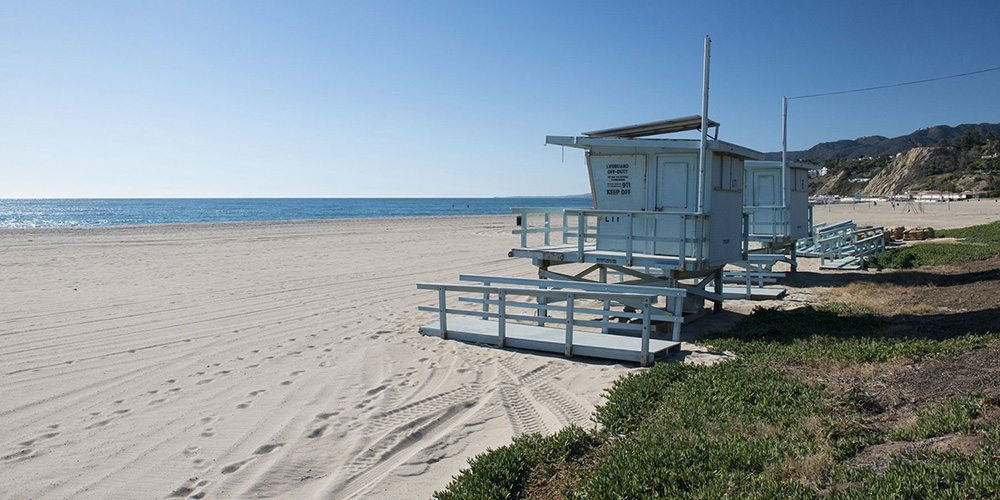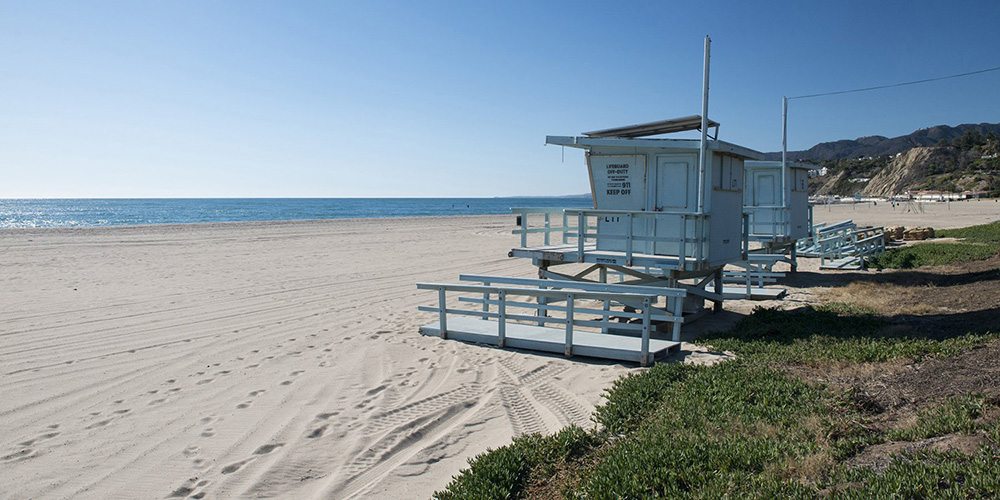 2. Will Rogers Beach in Los Angeles
Will Rogers state park/beach are large, beautiful protected reserves of both hiking trails and coastline. You will generally find a mixed crowd, both straight and gay, along the shores of this beach. However, if you desire a more concentrated gay area, lifeguard stand #18 (where W Channel Rd and Pacific Coast Highway intersect). You can pay for beach access parking along PCH or try your luck with meter parking or free neighborhood parking up West Channel Road.
The Scene
Although you will find visitors from all over flocking to Will Rogers to enjoy the beauty of this beach, I have noticed that the area highest in gay density (near lifeguard stand #18) is mostly comprised of the West Hollywood crowd. As a result of the formidable entertainment industry present in LA, you will find boys here every day of the week (many actors/waiters/self-employed) who don't have a Monday-Friday work schedule. However, like Black's Beach, Saturdays and Sundays are the most well-attended.
Close to
Using the Abbey in West Hollywood as a landmark, it will take you between 30-45 minutes to drive to the gay beach and find a parking spot. Coming from downtown Los Angeles will take you slightly longer-approximately 50 minutes. Finally, coming from Long Beach will be a little over an hour, but the drive is worth it!
Directions to Will Rogers State Beach
Address here.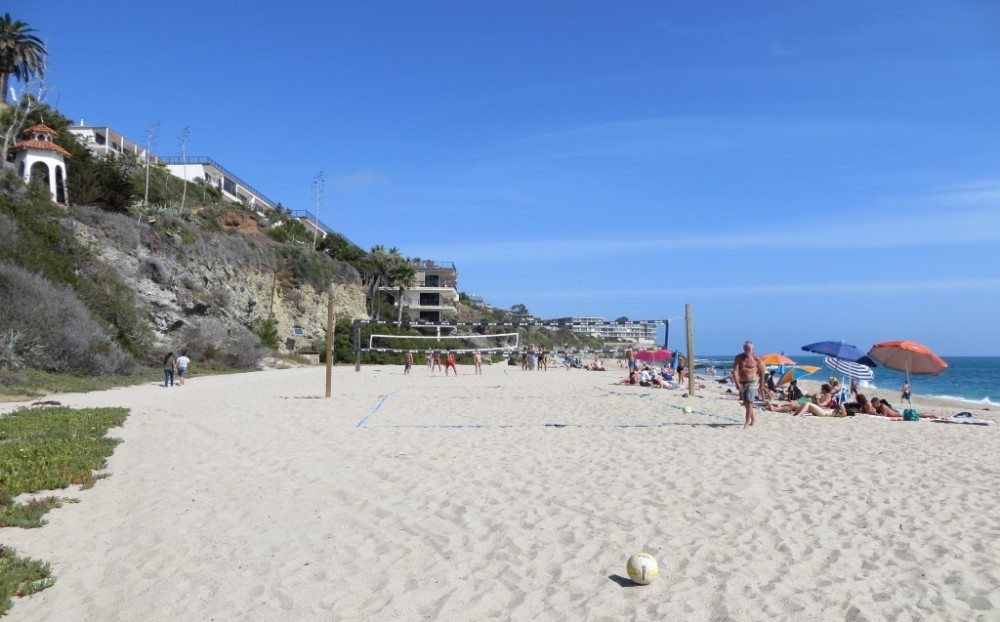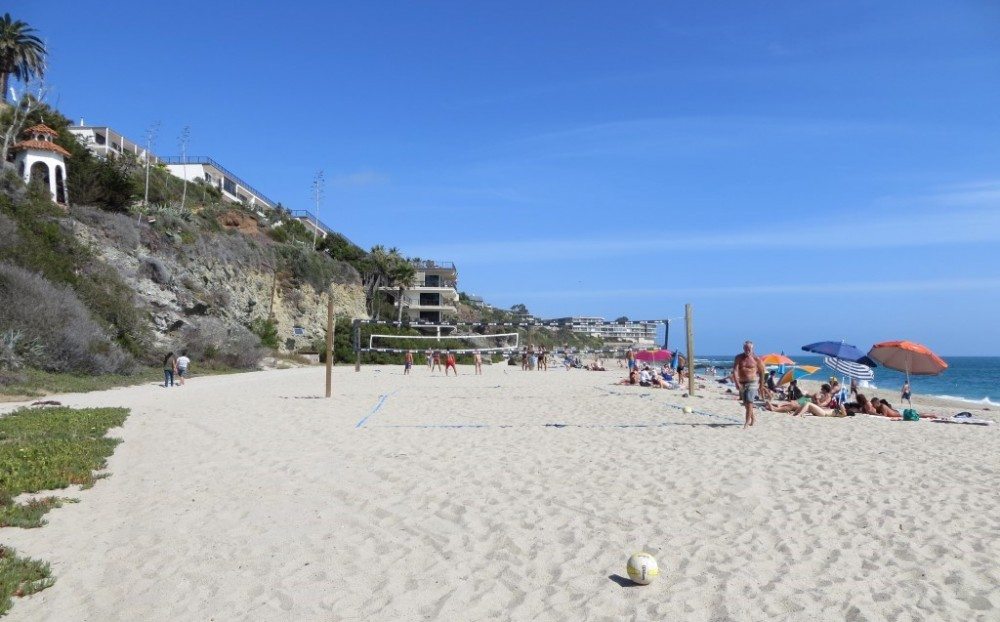 3. West Street Beach in Laguna Beach
If you'd like a taste of Orange County and the vibrant arts and food scene in Laguna Beach, you will be happy to hear that one of the most beautiful gay beaches in California is on the southern coast of this city. Finding this spot is relatively simple- drive down pacific coast highway until it intersects with West street in Laguna. There is plenty of parking directly on PCH, but on busy summer weekends and the West Street Pride festival you might have to drive up into the neighborhoods above PCH to find a spot. Beach access is a 5-minute walk down from the multiple PCH entrances. The gay area is nearly unmissable and parallel to the West Street/PCH intersection.
The Scene
The crowd at this beach is a lovely variety of Laguna gays, Los Angeles boys, and some who make the drive up from San Diego. This beach is home to a few gay parties over the summer, including West Street Pride (this year on August 14) and the larger July 4th celebration. The city of Laguna beach also has multiple gay bars, as well as beautiful art galleries and places to eat (most are accessible simply by walking).
Close to
The drive will be approximately 1.5 hours if you're coming up from Hillcrest in San Diego. It will actually take you longer from Los Angeles, the drive typically taking a little over 2 hours if you're leaving from West Hollywood (depending on traffic of course).
Directions to West Street Beach
Address here.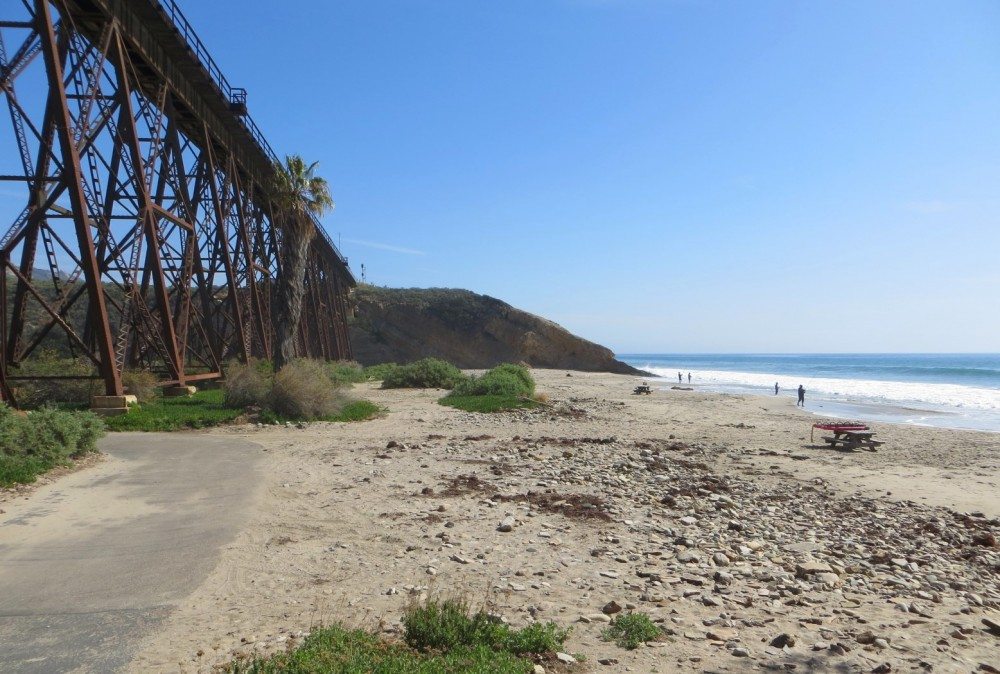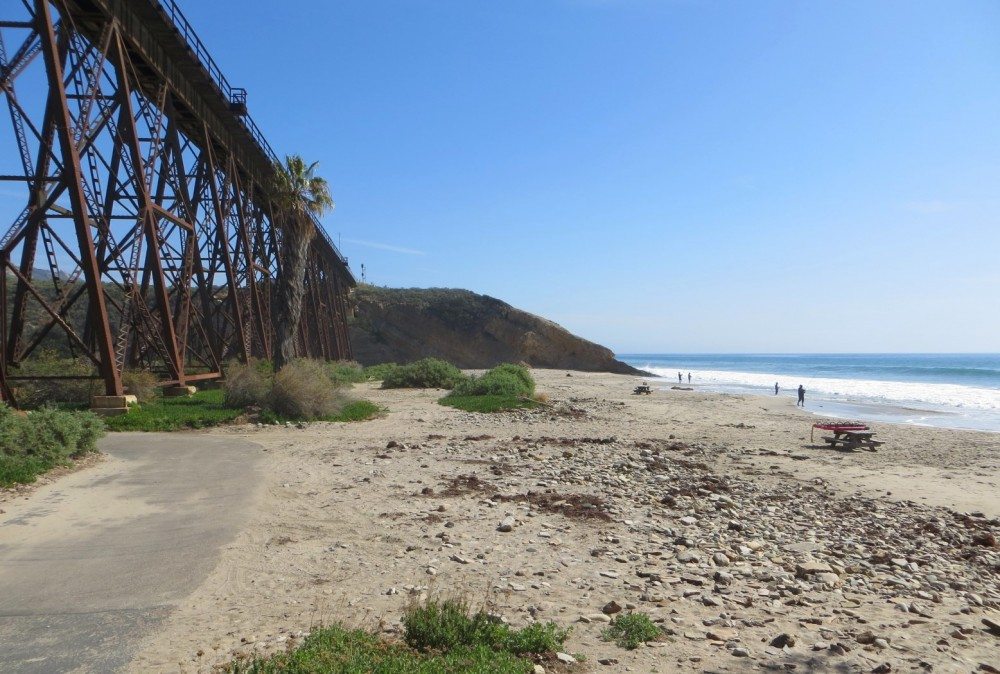 4. Gaviota Beach in Santa Barbara
Although we don't really consider this to be as gay as the other beaches on this list, it's status as an official nude beach and the way it is secluded (protected from high cliffs) makes it a great place to take a group of friends for a beach party. Although you will consistently find gay men at this beach year-round, there is not really a specific part that has a dense gay majority like the others.
The Scene
Mostly gay residents of Santa Barbara and UCSB college students. Like the other beaches, the optimal times to go would be on weekends during the summer.
Close to
An easy drive and walk from downtown Santa Barbara.
Directions to Gaviota Beach
Address here.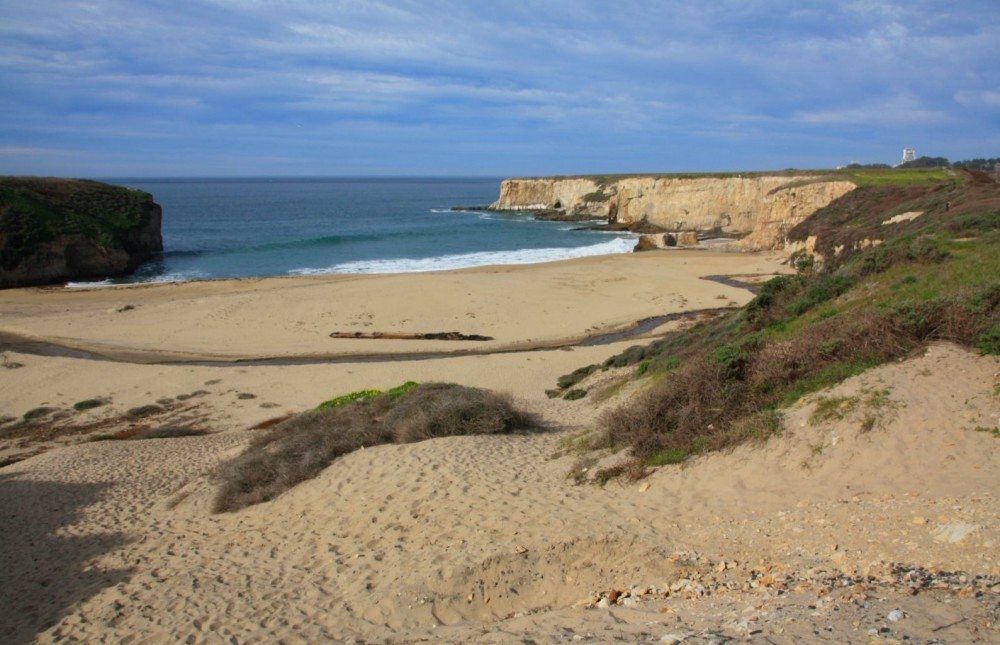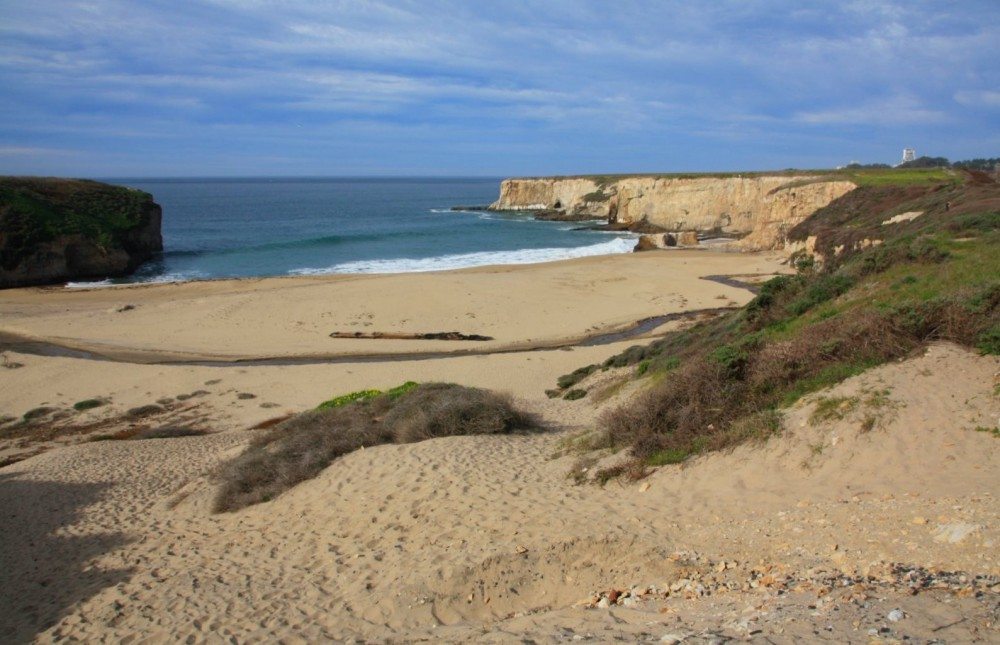 5. Bonny Doon Beach in Santa Cruz
If you live in Santa Cruz or the southern parts of the bay area, this city is likely your go-to spot for summer beach days. There are many beautiful beach areas to choose from, but we find that the highest density of gays tends to gather at Bonny Doon beach. This beach is also relatively easy to find, located where Bonny Doon Rd and Cabrillo highway intersect. There is street parking available directly on Cabrillo.
The Scene
This one's also a mixed crowd, but the secluded nature of this beach makes it a prime location for both beach parties and relaxing. There are also skinny-dipping coves in certain parts of the beach.
Close to
Approximately 1 hour from Palo Alto, between 10-30 minutes depending on where you're coming from in Santa Cruz, and about 2 hours from San Francisco.
Directions to Bonny Doon Beach
Address here.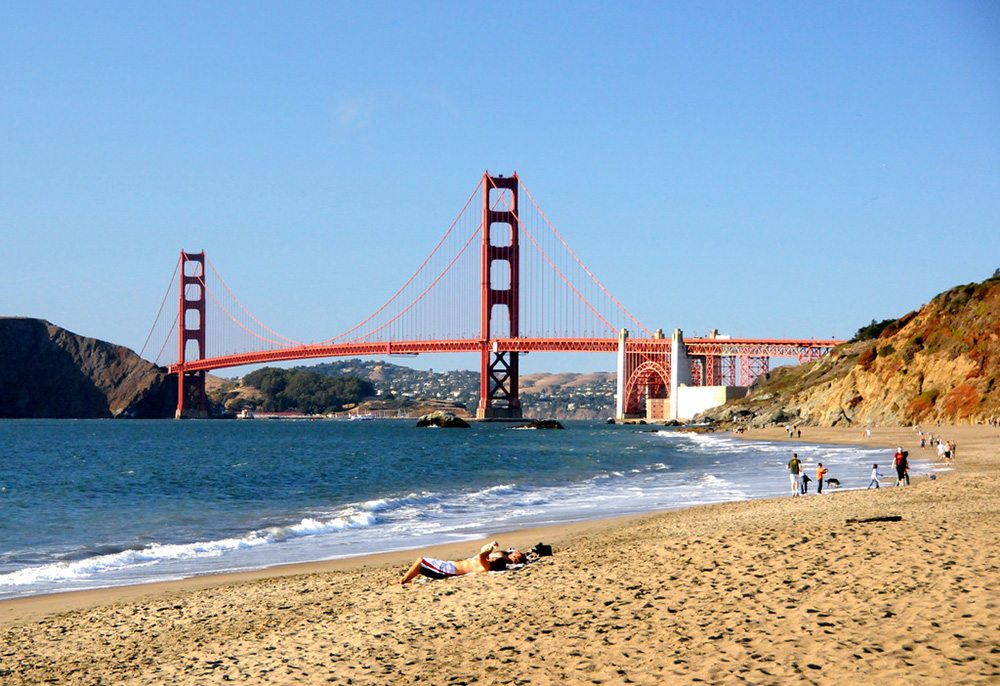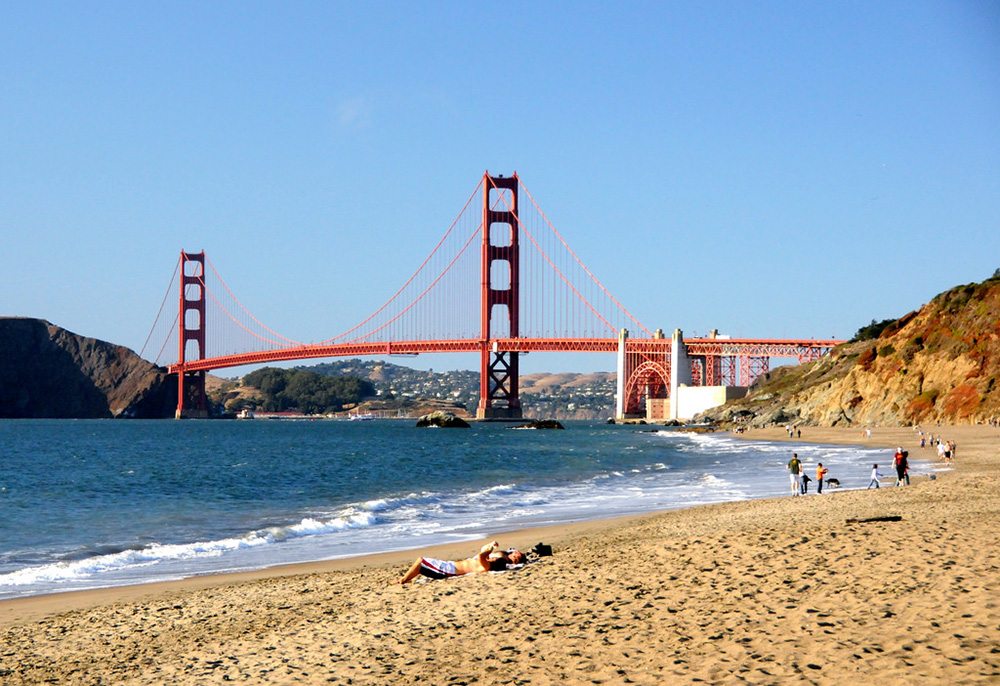 6. Baker's Beach in San Francisco – Nude Gay Beach
This is the closest "gay" beach to San Francisco. This beach is part of the Presidio and is still a nude beach. Oddly enough, this was the original site of the Burning Man festival, hosting the event from 1986-1990. Although it is a little chilly year-round, this is your best bet if you're seeking a gay beach scene in northern California.
The Scene
This location attracts boys from all over the bay area, most of which are coming from San Francisco. The vibe is free and easy-going, similar to the liberal San Francisco feel.
Close to
It is a mere 23 minute drive from the Castro (the San Francisco gay neighborhood), 45 minutes from Oakland, and a little over 1 hour if you're coming from Palo Alto.
Directions to Baker's Beach
Address here.
Looking for the most beautiful gay beach cities around the world?