11 Best Protein Shakes for Weight Loss and Toning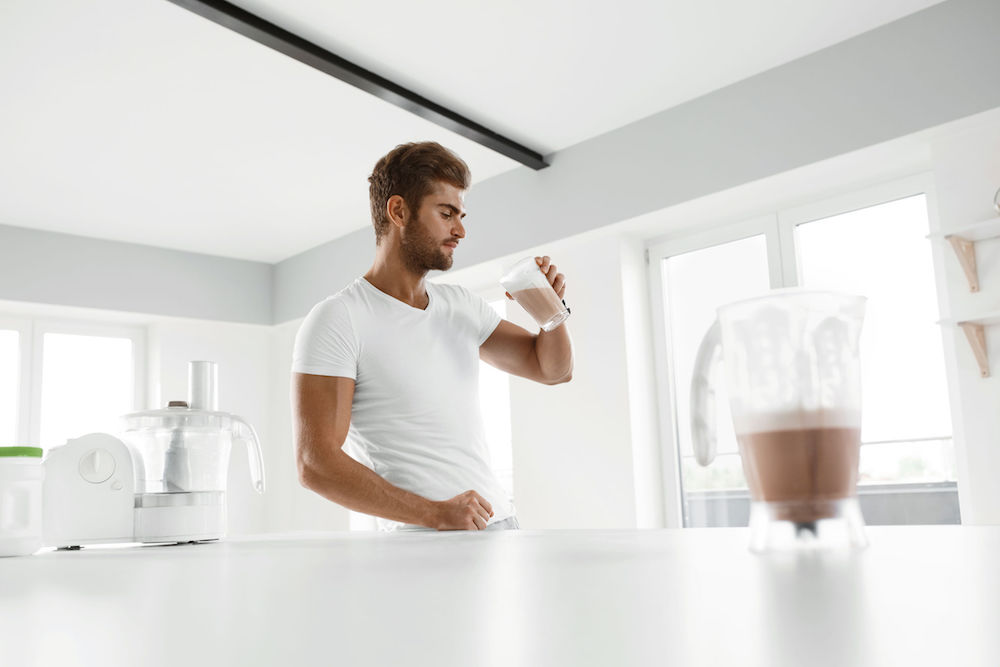 Did you know that your intake of high quality protein is directly related to your ability to lose and keep off weight? That's right – diets high in protein help to boost metabolism, alters several weight-regulating hormones, and helps to reduce appetite throughout the day. This means that you are not only supporting your muscles post-workout by consuming quality protein, but eating a high-protein breakfast for example can also help you to decrease your body's overall fat content which you can also throw away.
One interesting fact about protein is that it helps to keep you feeling full for longer periods of time compared to foods with low amounts of protein. It therefore satisfies and saves calories, thus making your body more efficient when it converts these substances to energy to fuel your body. If you are putting in the effort to train on a regular basis with the intent of losing weight, you are actually doing your body a disservice by not taking in enough protein. When you are working out and trying to lose weight, your body loses both muscle and fat content. In order to better target fat burning and avoid losing muscle, your body requires protein to preserve your muscle content in order to lose fat at higher rates.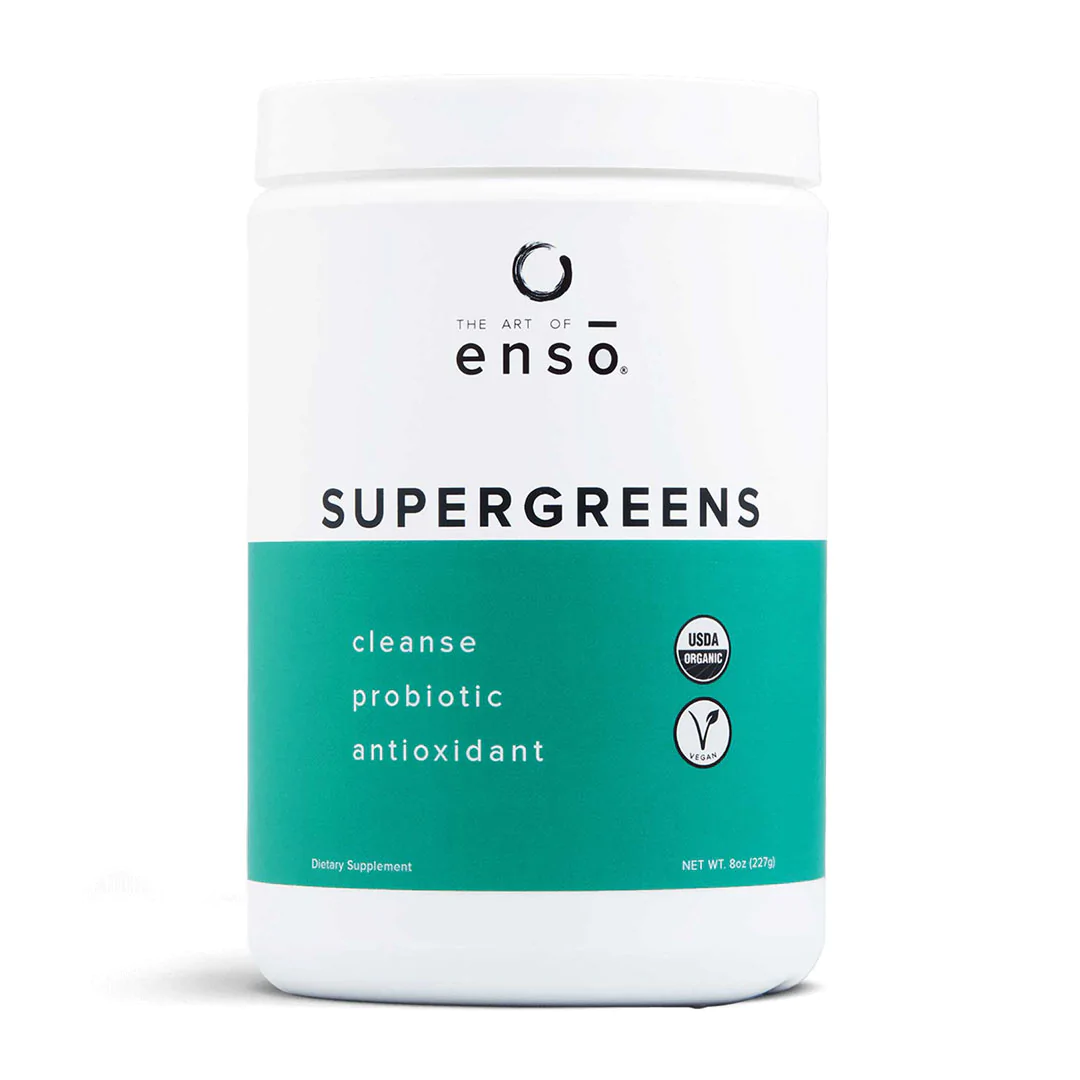 Enso Superfoods offers one of the best nutritional plant-based protein supplements for weight loss and toning. Each serving of Enso Supergreens only contains 34 calories, but Enso's greens powder has 19 USDA organic superfoods without added sugars or sweeteners. It takes less than a minute to prepare and mixes with water or milk, and the taste has a refreshing hint of mint. Enso Supergreens powder also works as a great daily supplement to get your daily nutrients, and it has 4g of plant-based protein to help with weight loss. Whether you use it as a daily supplement or pair it with your workouts, Enso Supergreens can help you achieve your weight loss goals. For a limited-time, use code DAILY10 to get 10% OFF your order!
Buy it now on ensosuperfoods.com: Enso Supergreens
Isopure has created a perfect solution for those who are seeking a protein supplement that is entirely carb and sugar-free. This zero-carb protein powder contains only the essentials – 25 grams of 100% pure whey protein isolate to fuel your muscles and body, with no unnecessary additives. In addition to the whey protein content, this protein shake also contains all the most premium amino acids that also help to fuel the body and encourage fat burning and muscle toning, such as BCAAs, Theanine, Vitamin C, and more.
Buy it now on Amazon: Isopure Zero Carb Protein Powder
Although Gold Standard by Optimum Nutrition does contain zero carbs, it is still considered to be one of the highest quality protein powders out there. It offers 24 grams of high-quality whey protein with only 3 grams of carbohydrates per serving, which is still far below the threshold suggested for those attempting to lose weight. On the amino acids side, this supplement also contains 5.5 grams of naturally-occurring BCAAs per serving, and 4 grams of glutamine as well.
Buy it now on Amazon: Optimum Nutrition Gold Standard Whey Protein Powder
Similar to Optimum Nutrition's Gold Standard option, BPI Sports offers a whey protein powder that is incredibly low in carbohydrates, delivering a perfect amount of high-quality protein per serving to encourage fat burning, weight loss, and muscle toning. Per serving, this protein powder offers an impressive 33 grams of their whey protein isolate, with only 3 grams of carbohydrates, and virtually no lactose. It has no added sugar, but still comes in tasty flavors like banana cream pie, chocolate brownie, and more. Finally, this protein powder offers a high concentration of the amino acids BCAA Leucine, which encourages faster muscle growth and recovery post-workout, while also assisting the body in burning fat.
Buy it now on Amazon: BPI Sports ISO HD Whey Protein Isolate
Yet another Optimum Nutrition product makes our top picks list by offering a protein supplement that differs from the others on this list. In contrast to the other whey protein powders and isolates previously mentioned, Platinum HydroWhey is made from hydrolyzed whey protein isolates specially designed to help build lean muscle. What's more is that it contains digestive enzymes that make it easier for the body to absorb and break down the nutrients, thus leading to increased efficacy. It follows our guidelines of keeping the carbohydrate content low by only offering 2 grams of carb content, while delivering 30 grams of protein. Finally, this option delivers one of the most impressive arrays of amino acids, including L-Leucine, L-Isoleucine, L-Valine, and several other branched-chain amino acids.
Buy it now on Amazon: Platinum HydroWhey by Optimum Nutrition
Egg white protein differs from whey proteins and whey isolates because it naturally combines a high-value mixture of essential amino acids that are naturally occurring in egg whites. At the same time, this protein still offers a lower carbohydrate content than most of the other proteins mentioned on this list, coming in at 1.5 grams per serving. This all-natural egg white protein by MRM offers 23 grams of protein with every serving, with an optimal content of amino acids and vitamins that naturally exist in egg whites.
Buy it now on Amazon: MRM All Natural Egg White Protein
This product also differs from the whey protein options mentioned on this list such that it is sourced from 100% grass-fed collagen peptides from USA cattle. Containing only 1 gram of carbohydrates and 10 grams of protein per serving, consuming this powder has virtually no effect on blood sugar while promoting a healthy gut biome by delivering acacia fiber with every serving. Finally, Perfect Keto also offers a healthy serving of Medium Chain Triglyceride amino acids to aid in muscle repair, fat burning, and fast recovery.
Buy it now on Amazon: Perfect Keto Protein Powder
PrettyFit offers a solid option for someone looking for a low-carb high-protein option with just the basic essentials. Each serving contains only 1 gram of carbohydrates, with 24 grams of high-quality whey protein isolate. Needless to say, this option contains zero sugar, while still containing the digestive enzymes needed to break down the protein and absorb nutrients for muscle growth. Finally, each serving contains only 100 calories, making it a perfect addition to your morning vegetable or fruit shake. An ideal solution for muscle toning and weight loss.
Buy it now on Amazon: PrettyFit All-Natural Whey Protein Isolate
If you are willing to spend a little extra to get the real premium stuff, this option might just be for you. VPX delivers a 100% whey protein isolate with ZERO sugar and ZERO carbohydrates per serving. Each serving delivers 20 grams of high-quality protein, while the mixture offers the advantage of several added vitamins that are essential to muscle growth. These include Vitamin B1, B2, B6, B12, calcium, phosphorus, magnesium, and several others. Each serving also delivers a zero fat content, making it one of the purest and best options out there for people trying to tone and lose weight.
Buy it now on Amazon: VPX Zero Carb Protein
360 Cut offers a product that is a pure, 1-source whey protein isolate with the low carb and zero content people trying to lose weight and tone should seek. Each serving delivers 24 grams of high-quality whey protein, with only 1 gram of carbs and no sugar! Similar to many of the other items mentioned on this list, it contains a healthy serving of digestive enzymes to help the body break down protein and absorb the much-needed nutrients.
Buy it now on Amazon: 360 Cut Pro Whey Pure Protein Isolate
Origin has produced a pure whey protein isolate shakes that is arguably one of the best-tasting powders on this list. It meets all the necessary standards required to qualify as an effective weight-loss protein, delivering 24 grams of protein with only 1 gram of total carbohydrates and zero sugar. This mixture also offers an impressive serving of calcium to support bone density and strength, making it an ideal everyday protein shake for weight loss and toning.
Buy it now: Origin Whey Protein Isolate
Consuming Protein Also Makes You Burn More Calories
Although starting off your day with a high-protein meal can feel like a heavy beginning to your morning routine, a diet high in protein can actually increase the amount of calories burned by about 100 calories per day. This is because protein has a high thermic effect that causes the body's internal mechanisms to respond differently to these substances compared to carbohydrates or fats that do not have high protein content. However, for those who are seeking weight loss and toning, it is important to note that not all protein shakes are created equal.
What to Look for in a Protein Shake for Weight Loss and Toning
Many protein and superfood powders contain added flavors, sugars, or carbohydrates that are designed to help people gain weight in addition to muscle mass. Although this sounds nonsensical to some, many individuals have an incredibly difficult time keeping on weight, thus creating a market for what are known as "mass gainers".
There are conversely a set of protein supplements that are designed to help people lose weight and tone their bodies. In contrast to mass gainers, protein shakes for weight loss and toning tend to contain only the protein you need to sustain your muscles, with very few additives, sugars, or carbohydrates. In selecting a protein shake for toning or weight loss, look out for the following factors:
Low Sugar Content
Protein supplements designed for weight loss should ALWAYS contain a low sugar content, or no sugar at all. Unlike mass gainers that help you put on the pounds, protein supplements with low sugar content ensure that you are not intaking any empty calories that could later be converted into fat. Restricting sugar intake has long been linked to rapid and effective weight loss, making this factor a no-brainer when selecting your next protein shake or supplement.
Low Carbohydrate Content
Some protein supplements offer a low or zero-carb option that really is perfect for individuals striving for rapid weight loss. As mentioned before, if your goal is to lose weight, your focus should be on supplying your muscles only with the protein necessary to divert your body's metabolism to fat burning instead of taking energy from your muscles. Similar to seeking out supplements with low sugar content, a protein supplement low in carbohydrates ensures that you are not consuming any extra additives that could later be converted into fat.
Look for Protein Shakes with Amino Acids
Many health professionals agree that consuming amino acids can help to boost weight loss. There are several explanations for why this is the case, but the most prevailing argument is that amino acids have the ability to encourage our bodies to secrete higher amounts of growth hormone that stimulates protein synthesis and fat burning. Therefore, individuals looking to lose weight should seek out protein powders that contain essential amino acids such as Arginine, Glutamine, Methionine, and several others.
What are Protein Shakes?
Protein shakes are made from powdered protein that usually comes from sources like eggs or milk products. They can also be made from protein-rich plants such as soybeans. Other ingredients include vitamins and minerals, thickeners, artificial flavoring, and added sugar. A typical scoopful of protein powder contains about 10 to 20 grams of protein. Classic protein shakes are made by combining several scoops or spoonfuls with protein powders. Most users make shakes by mixing the powder with water or milk. Ready-made protein shakes are also available at supermarkets and health food stores. Always check the amount of sugar in protein power or ready-made shakes before you buy to ensure that they don't have high amounts of sugar.
Are Protein Shakes Good for Weight Loss?
Medical studies have shown that protein decreases hunger and appetite as it makes you feel satisfied for longer than other macronutrients. Protein helps release the satiety hormones GLP-1 and PYY, accounting for increased fullness after consuming protein. Getting enough protein also increases your metabolism as it helps build healthy muscle, which also plays a part in weight loss. Protein shakes can aid in weight loss as they don't have a high-fat content that comes with some animal proteins, and if they don't contain high amounts of sugar, which end up as empty calories. Consuming protein shakes is a great way to keep your hunger in check while also giving your muscles the fuel they need to increase your metabolism. Drinking a protein shake right before a meal can also help reduce the number of calories you consume in one sitting.
How to use Protein Powder for Weight Loss
Using protein powders for weight loss in several capacities is feasible in several capacities as these powders contain other nutrients besides protein, including calcium, iron, and magnesium. The most common way to use these powders is by mixing them with water or non-fat milk.
However, you can also sprinkle protein powders on top of various foods to increase your protein intake during meals. A popular way to consume protein orders is in a shake in the morning that serves as a meal substitute for breakfast, as it helps kickstart the metabolism. Consuming sufficient protein during weight loss can help prevent uncomfortable and unhealthy side effects like muscle weakness and fatigue.
When to Drink Protein Shakes for Weight Loss
You'll find a lot of people giving you advice on when to drink your protein shake, but the timing depends on your ultimate goal. For losing weight, the best time is in the morning as the protein will help you eat less throughout the day. Consuming protein is essential for fat loss, so having your shake in the morning will boost your metabolism throughout the day. If you go to the gym in the morning, drinking your protein shake immediately after your workout will serve a dual purpose. You'll feel satiated, so you won't consume empty calories while also replenishing the protein your muscles consume during exercise. Stronger muscles, in turn, will help you lose even more weight.
FAQ on Protein Shakes for Weight Loss
What is the best protein shake for weight loss?
Find five different experts, and each will give you a different suggestion. Among the shakes recommended by medical experts are Vanilla Labrada Lean Body Shake, Orgain Grass Fed Clean Protein Shake, Naked Nutrition Strawberry Banana Protein Shake. Most shakes recommended by dieticians are also a good choice.
How many protein shakes a day for weight loss?
Yes, you can consume too many protein shakes in one day. Aim for one or two protein shakes a day, especially when trying to drop pounds, but you can consume up to three. Your body still needs nutrients found in other foods to achieve and maintain a healthy weight.
Are Premier protein shakes good for weight loss?
Premier protein shakes fill the bill for weight loss as they contain 30 grams of protein in 160 calories. Most of the calories in the shake come from protein, not sugar or fat, as this formulation only has one gram or three grams, respectively. This shake is soy-free.
What to add to a protein shake for weight loss
Protein shakes can be enriched with many different ingredients to make them more nutritious, better tasting, and more helpful for helping you reach your fitness goals. Here are other things you can add: almond milk, almond butter, chia seeds, peanut butter, banana, apple, cinnamon, matcha or cacao powder, cashew butter, oats, etc.
How to make a protein shake for weight loss
Take a blender jar and place inside one scoop of protein powder and your choice of flavorings, if desired. Depending on your preferences, you can add water, skim milk, or another type of liquid. Add any of the previously mentioned ingredients and several ice cubes. Shake and pour into a glass.
Should I take protein shakes for weight loss?
While protein shakes have been shown to augment weight loss, you shouldn't rely on them as your only weight loss tool. Developing healthy habits by eating less, choosing protein-rich, healthy foods, and avoiding snacks with empty calories will aid you on your weight loss journey.
What type of protein shake is best for weight loss?
Always read the label before you buy a protein shake or powder. High-quality products will be low or free from added sugars and saturated fats, free from artificial colors or flavors. They won't contain artificial sweeteners like acesulfame potassium or inflammatory fats like canola.
Is drinking protein shakes a good way to lose weight?
Protein shakes are often touted as a good way to lose weight and tone up, but are they really effective? The answer may depend on how you use them. If you drink protein shakes as a meal replacement or snack, they can help you lose weight. However, if you drink them in addition to your regular diet, they're not likely to help you lose weight or tone up. Protein shakes can be a helpful part of a weight loss or toning plan, but they're not a magic solution.
Should I drink protein shakes if I want to tone?
Protein shakes can be beneficial for people who are trying to lose weight and tone their bodies. Protein can help to promote feelings of fullness, and it can also help to preserve muscle mass during weight loss. When combined with regular exercise, protein shakes can help people to achieve their weight loss and toning goals.