12 Best Weighted Vests for Working Out, Running, and Exercise
As someone who regularly runs and exercises, I know first-hand how most exercise fanatics are always looking for ways to up their fitness game. They're always interested in the latest technique or training regimen to up their game. Weighted vests have been around for a while, but yet perhaps you haven't made the leap to wearing one. After all, you needed to know how it would benefit your training.
Weighted vests look similar to police or military vests as they are made from durable material with multiple pockets where you can put weights of various sizes. These vests usually have a zip-up front closure and may have adjustments ties or clasps on either side to make the garment fit your body better.
How Weighted Vests Benefit Your Workout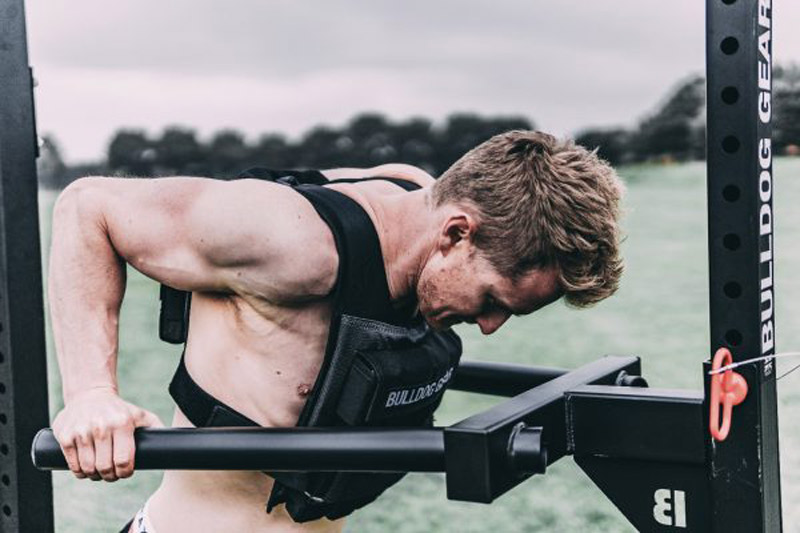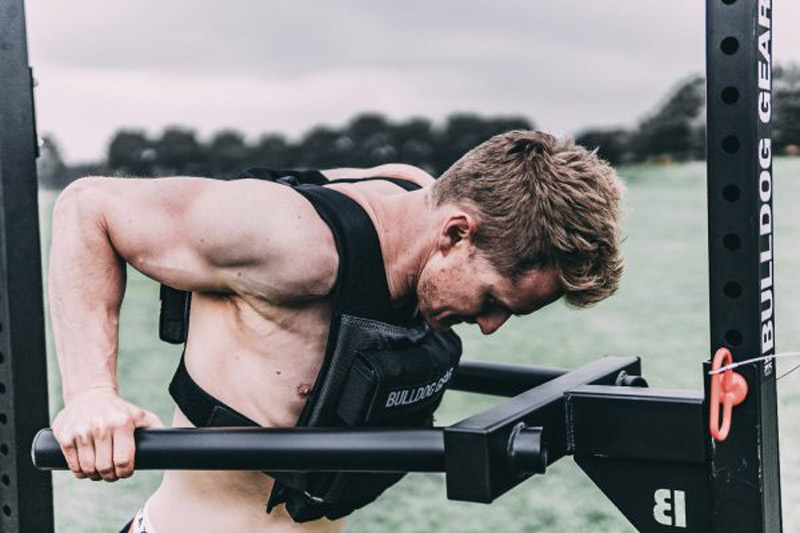 While most fitness aids seem to benefit either strength or the cardiovascular system, weighted vests do it all. They have the advantage of evenly distributing the extra weight around your torso so one area isn't overly burdened, which can lead to injury. Among the weighted vest benefits you'll enjoy when wearing one:
Improved cardiovascular fitness
Increased strength and endurance
Increased fat burn
Greater weight loss using Resurge
Improvement of speed and agility
Stronger musculoskeletal system
Stronger core
Better balance and posture
Considerations When Choosing a Weighted Vest
Your fitness level is a primary concern. If you want to make your workouts harder but still have trouble with some exercises, start with a vest that weighs less or allows you to add weight to it as you become fitter. You should also consider your size. The vest should fit snugly. Many vests indicate unisex design, but some may not work for you if you are a smaller woman. Lastly, make sure your chosen vet has sufficient padding or the ability to add to it as some users indicate that vests that weigh more feel uncomfortable on top of the shoulders.
Selecting Your Weighted Vest
You don't necessarily have to spend a lot of money on a weighted vest, especially if it will be your first one. Browse through these top picks to find the one that will work for you.
RUNFast/Max Adjustable Weighted Vest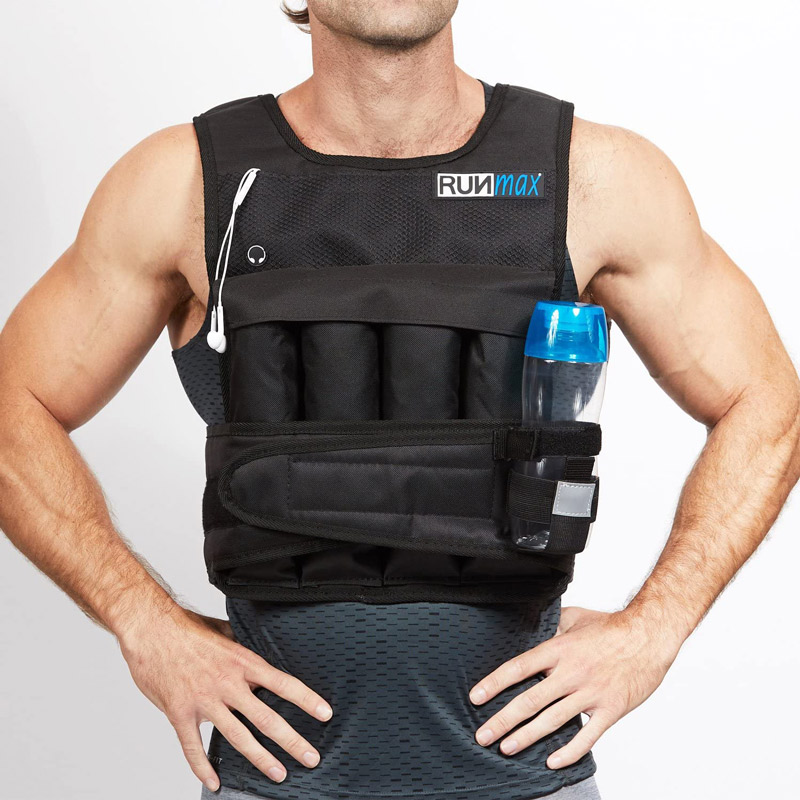 The RUNFast Max weighted vest is one of the few vests on the market that covers all of your options. One size will fit most as this item comes with 80 lbs. of included weights. You can purchase more weights later on to increase your resistance if desired. This vet is a great way to add resistance to cross-training, weighted training, or other types of workouts. Start with 12 lbs. of weight and add more as you become fitter. Shoulder pads are included, as well as pockets for your cell phone and water bottle along with additional pockets in which you can place more weights.
Users indicate that this vest is ideal for performing lunges or core exercises as the weight pockets are ideally spaced and do not poke you in uncomfortable areas when using it. It's also great for use while on an elliptical or stair stepper machine. The two band wrap around the system with Velcro fasteners allows you to cinch the vest to your body size and shape. Spend the money for the optional shoulder pads because you will need them.
Buy it here: RUNFast Adjustable Weighted Vest
ZELUS Weighted Vest with Reflective Stripe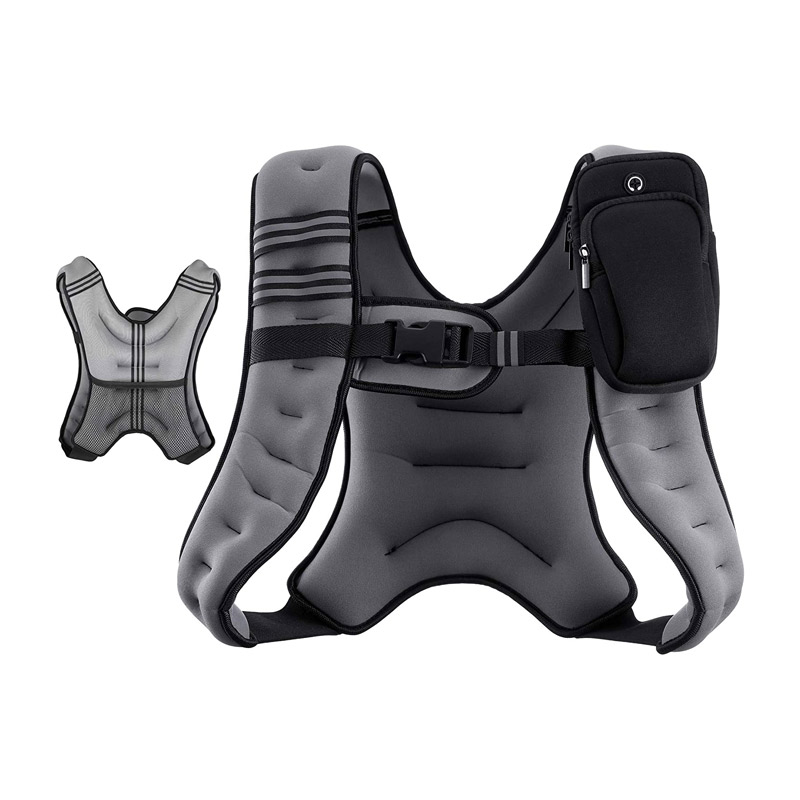 This premium vest comes in a variety of weights that makes it appropriate for all kinds of athletes, even kids. Made with durable neoprene rubber fabric and double-stitch construction, it's built to last through all of your fitness routines. The weight included in these vests is filled with chemical-free iron sand, while adjustable straps and reflective stripes help provide superior flexibility for workouts, which can accommodate users of different sizes. You'll enjoy storage pockets that provide room for keys and other essential so you can drive to your favorite running trail. Evenly distributed weight in this vest allows you to wrap it entirely around your body for a balanced high energy workout. This vest also enables you to add weights when needed.
The front buckles on the vest enable users to adjust it for chests between 35 inches and 45 inches to achieve the optimum workout result. You'll love the front pocket that will allow you to store your cell phone, headphones, and other essentials during your workout. Reflective strips on the vest's front also help identify you while running in the dark.
Buy it here: ZELUS Weighted Vest with Reflective Stripe
RUNmax Pro Weighted Vest with Shoulder Pads Option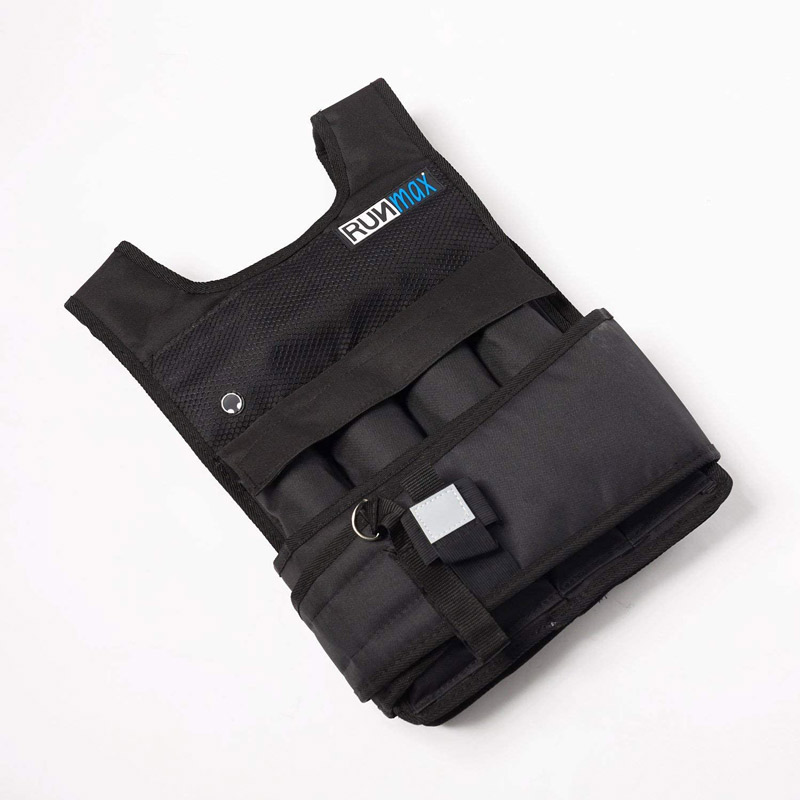 This durable vest is reasonably priced and comes with numerous pockets that allow you to add or remove weights at will. Pockets are located on the front and back to distribute added weights evenly so that you'll get maximum comfort without straining your neck or shoulders. Shoulder pads must be ordered separately. This vest also comes with a lifetime warranty, so your workouts will remain worry-free. Pouches filled with sand instead of metal weights accompany this vest. The material is strong, but reviews indicate that the vest is not military quality. The dual Velcro fastening straps are sturdy. Among the ideal works that this vest will accommodate are power walks, runs, short sprints, and weight training.
Buy it here: RUNmax Pro Weighted Vest with Shoulder Pads Option
Hyperwear Hyper Vest PRO Weighted Vest for Fitness Workouts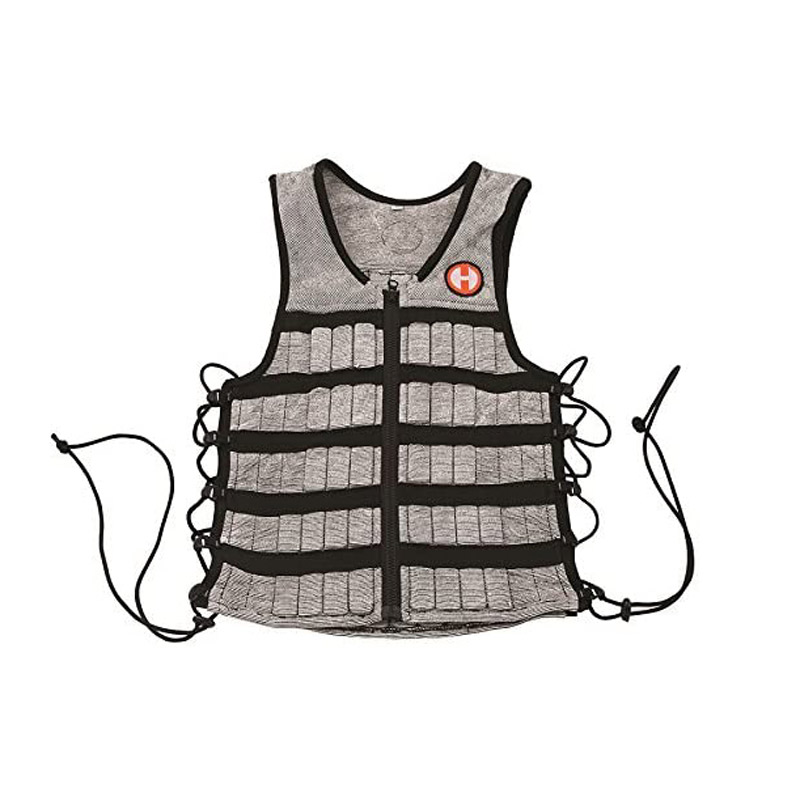 The Hyperwear Pro Weight Vest helps you take your performance to the next level when you want to ramp you the intensity of your training> it's ideal for sports performance training, cross-training, general fitness, and more. This best adds intensity no matter what your level. You'll also get a free online exercise directory when you buy this device that includes a variety of exercises. The vest is versatile and breathable hile hugging the body for a good fit. You'll also get a full zipper for easy on and off along, with no chafing or hitting while moving thanks to its innovative design.
The Hyper Vest PRO weight vest comes pre-loaded with 10 lbs of high-density steel weights and is fully adjustable. Each weight bar weighs 2.25 ounce each and can be easily removed, or additional weights can be added. Each pocket can hold two weights that can be arranged across pockets to change the weight distribution.
Adjustable and Breathable The breathable, odor-resistant, wicking fabric, and generous open side panels provide superior ventilation. Highly adjustable side lacing and slim profile allow for exceptional fit and comfort. Every vest comes pre-loaded with 10 lbs of high-density steel weights to which you can add more. The included pockets can hold two individual weights, which cal also be arranged across the pockets to change weight distribution. Side lacing is adjustable and allowing for exceptional fit and comfort.
Buy it here: Hyperwear Hyper Vest Pro Adjustable Weighted Vest
Tone Fitness Weighted Vest, 12 lbs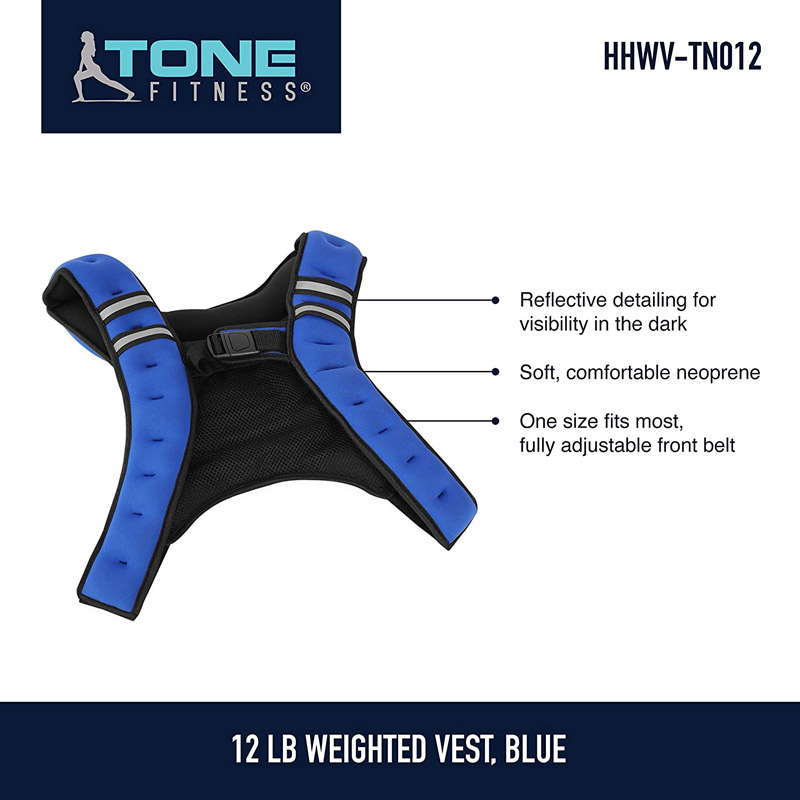 Available in blue or black, the Tone Fitness Weight Vest is made with soft neoprene for a comfortable feel. This one-size-fits-all garment has an adjustable front belt for a snug fit and reflective strips for visibility in the dark. Wearers will also get a breathable mesh that will help keep one cool during exercise while helping to increase calorie bone and bone density while losing stubborn fat. Its adjustable strap is especially useful for helping women make the vast secure for workouts. The vest's X shape allows arms to move freely while making it easier to perform exercises that require the use of arms and shoulders. It's ideal for exercising, walking, distance running or speed, agility, and quickness drills. This vest is ideal for fit women who were size medium clothes. It fits snugly but will move around slightly when the wearer is jumping or doing burpees. Smaller women can ear it too with additional adjustment.
Buy it here: Tone Fitness Weighted Vest
ZFOsports Short Weighted Vest 12lbs – 50lbs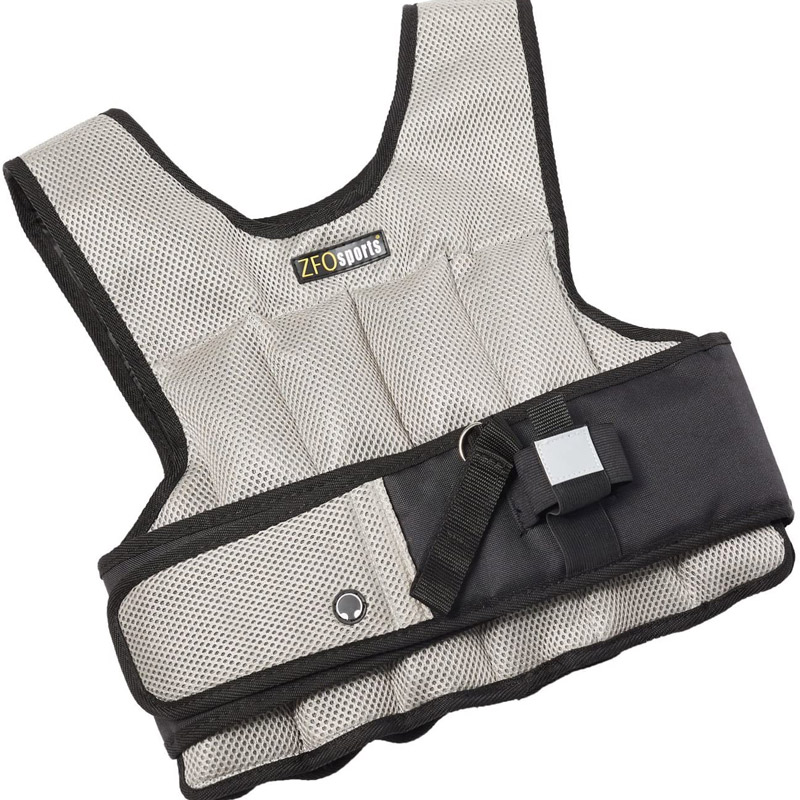 Here is another moderately priced vest that features good weight distribution and fits women well. The
ZFOsports weighted vest contours and stays snug on your body, no matter what exercises you perform while allowing you to move and breathe freely. Add weight in convenient 3/4-lb increments for a maximum of 20 lbs of added weight. You'll increase strength and speed, lose weight, and gain quickness and power. The ZFOsports vest comes with a lifetime warranty. Users love the versatility that this well-made vest offers as it allows the wearer to place weights where desired. It's great for power-walking and running. If you select this vest, you may want to get some extra padding in the shoulders as some wearers indicated this item was a little uncomfortable in that area.
Buy it here: ZFOsports Comfortable Exercise Adjustable Weighted Vest
Hyperwear Hyper Vest for Comfortable Female Fit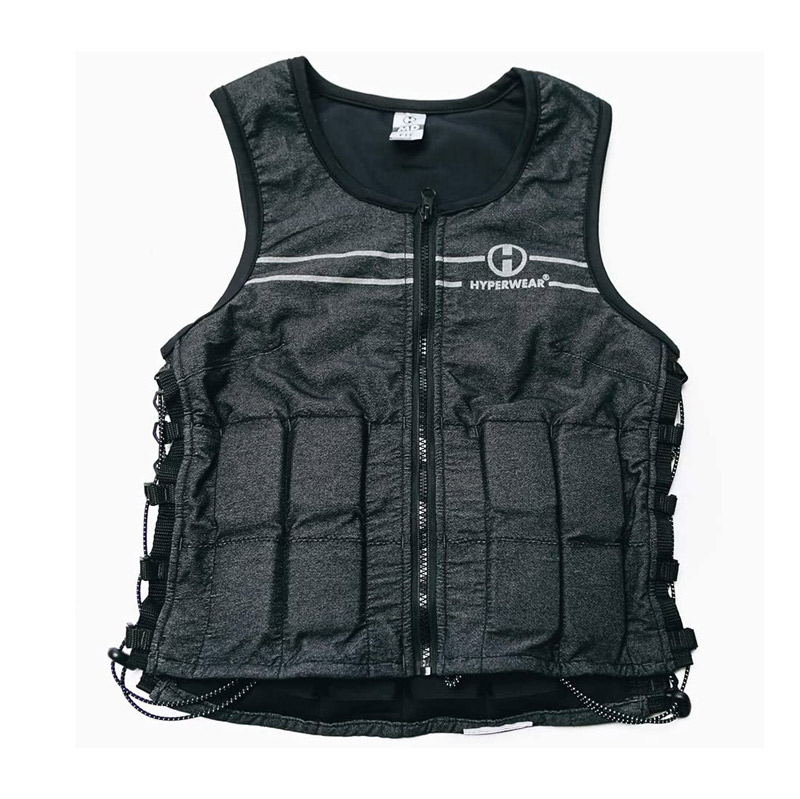 This Hyperwear vest is designed for women as its special fit flatters and addresses the needs of women's bodies. Designed with a full front zipper, it also has side lacing for a snug fit. Available in small, medium, or large, the vest also has removable weights that allow you to customize your workouts in half-pound increments. Unlike unisex vests, you won't have to contend with weights on top of your chest or suffer strain on your neck or shoulders that can occur with X- or Y-shaped vests while you gain more strength, burn additional calories and increase bone density during walking, running, cardio or HIIT workouts. Made with washable CORDURA brand polyester-lycra fabric, this vest has a satin lining for comfort and comes with reflective strips for safety and five pounds of weight. Additional weights are available.
Buy it here: Hyperwear Hyper Vest for Comfortable Female Fit
Adurance Weighted Vest for Men, Women, Kids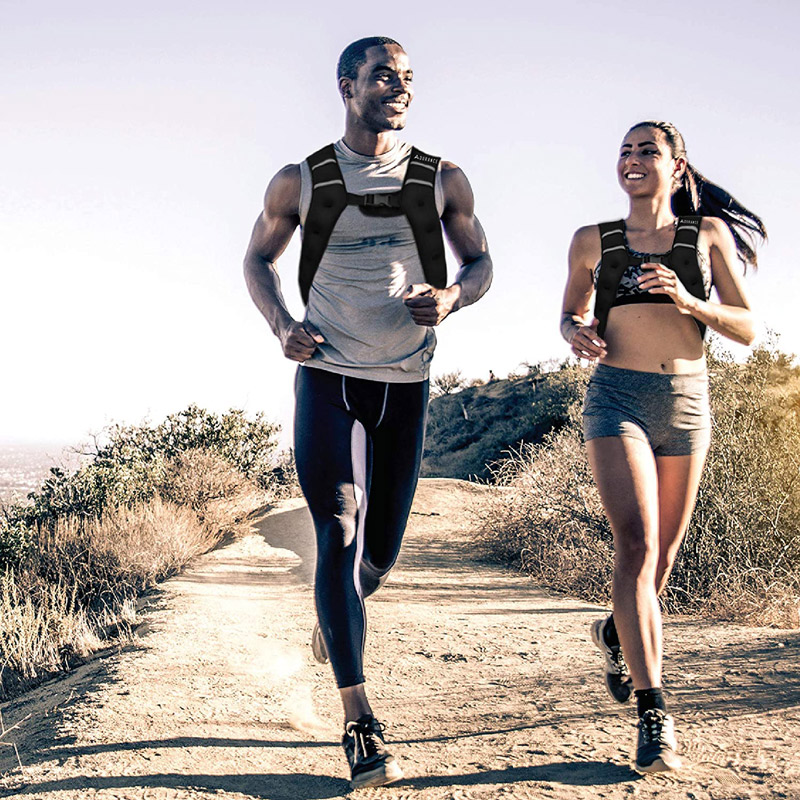 Increase strength and resistance with this Adurance weighted vest. Designed for comfort, it's an ideal companion to help increase the intensity of a cardio or weight training workout through evenly distributed weights. Made of soft neoprene material for comfort, this vest is available in sizes from men women and children and won't slip or slide during any activity. A mesh pocket on the back allows you to add additional weights, while another in the front is ideal for small items. This vest comes with an adjustable buckle in the front for additional smugness. Smaller users have found that this vest fits them well.
Buy it here: Adurance Weighted Vest for Men, Women, and Kids
MiR PRO Weighted Vest with Zipper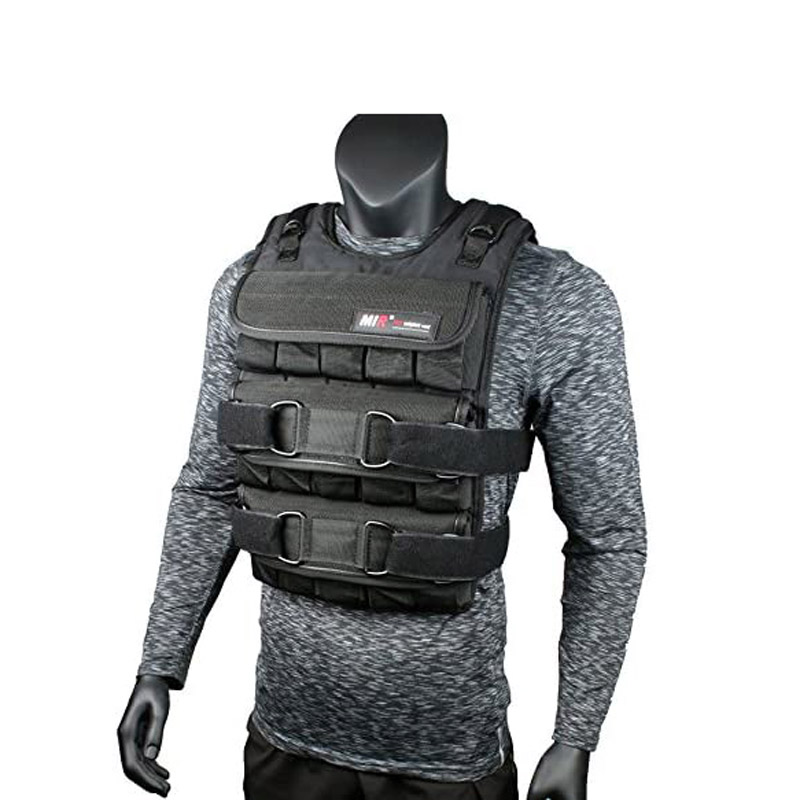 Made from 1200D reinforced nylon with double padding, this MiR PRO weighted vest comes in options ranging from 45 lbs to 90 lbs. One Velcro belt is included. Users can add weights to the vest in 1.5-lb increments. It's also highly comfortable and durable. Wear it when you work out on a stair climber while doing kettlebell swings, battle ropes, or almost any type of exercise.
Buy it here: miR Pro Weighted Vest with Zipper
Hyperwear Hyper Vest Elite Adjustable Weighted Exercise Vest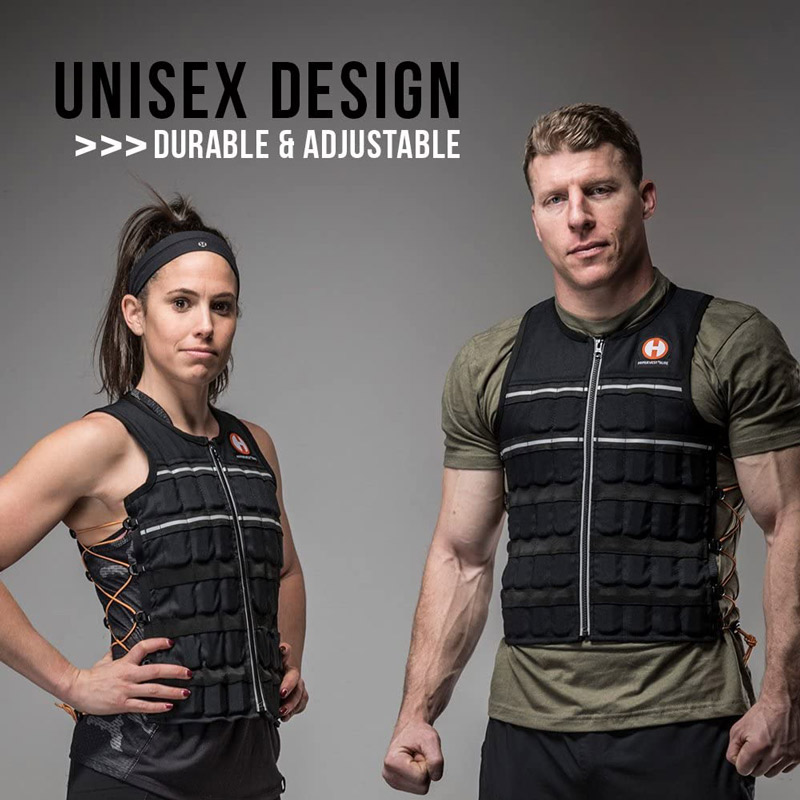 This Hyperwear vest comes with thin galvanized steel weights along with an innovative design that incorporates a fabric control system to hug your body for an extremely comfortable fit. The heavy-duty CORDURA material can withstand your toughest workouts, yet it won't restrict your movement. Reflective elements allow you to be visible outside during early morning or nighttime outdoor exercise. Maximize your workout by doubling weights inside the pockets. Hyperwear's patented technology lets the vest hugs your torso to remove stress from your shoulders. It's available small, medium, large, and extra-large sizes.
Buy it here: Hyperwear Hyper Vest Elite Adjustable Weighted Exercise Vest
ZFOsports 50lbs Short Adjustable Weighted Vest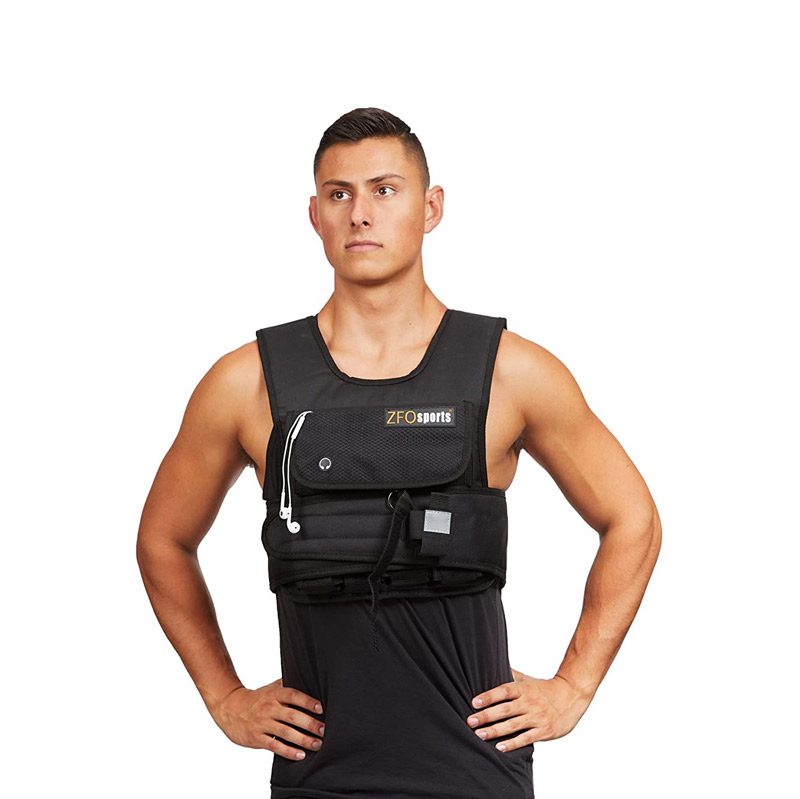 This ZFO vest contours and stays tight to your body even during intense workouts. This short vest is the most compact model in the AFO line, making it a great starter vest at a great price. The snug fit allows you to breathe and move freely for activities like power-walking, running lateral drills, and more. The included Velcro belt keeps the vest tight to the body. It also includes a pocket for phones or music devices and a holder for water bottles 16 oz. or smaller.
Buy it here: ZFOsports 50lb Short Adjustable Weighted Vest
Henkelion Weighted Vest for Men, Women, Kids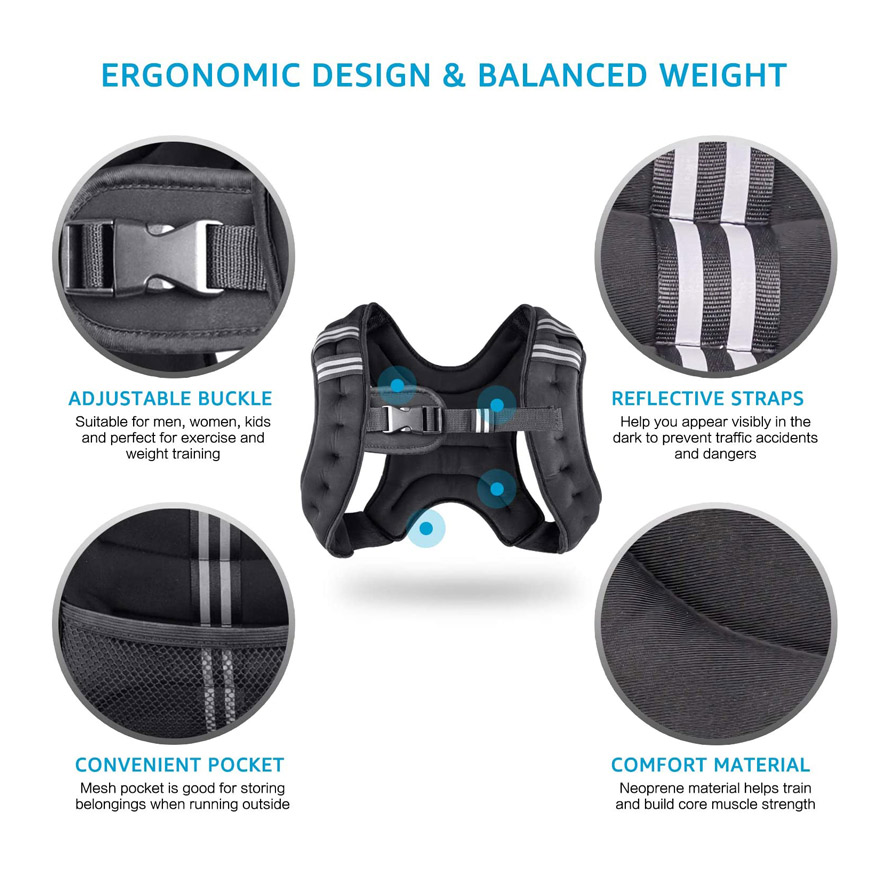 The Henkelion weighted vest is filled with premium iron pellets and metal rock and features a balanced design that evenly distributes weight across your torso. It includes an adjustable strap to prevent slipping and sliding during exercise. Made of soft neoprene, this vest comes in different weights that are appropriate for kids, women, and men. Pockets located at the front and back of the vest give wearers maximum comfort without straining your back or shoulders. It also features a convenient mesh pocket for storing cell phones, keys, etc., along with reflective strips to keep you safe during low-light conditions.
Buy it here: Henkelion Weighted Vest for Men, Women, and Kids