RuPaul's Drag Race Season 11 Ep 11: Bring Back My Queens!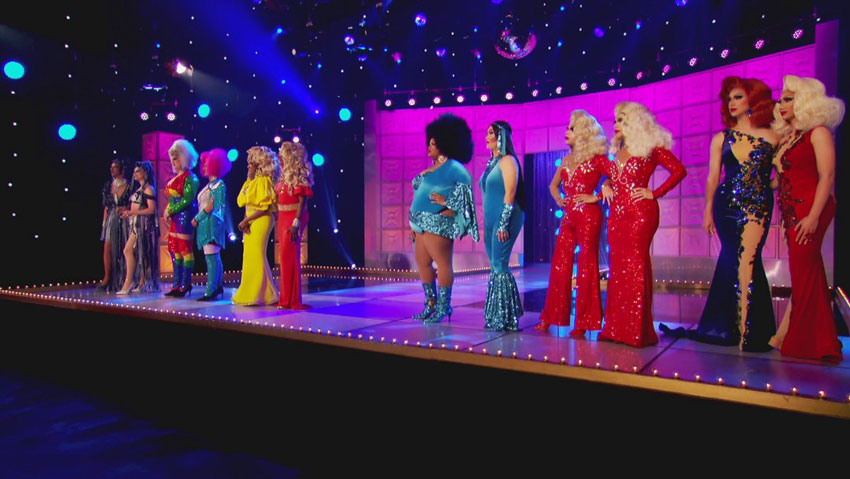 Make Up Shake Up
It's make-over time on Drag Race with a rather uninspired pointless concept. But, before that, onto the mini-challenge! After Shuga was removed from our diet without permission, the slapping mini-challenge returns.
Last year, RuPaul accidentally slapped Asia O'Hara for real, so this year the Queens slap it themselves. The lines the Queens have at each other are far and away superior to the reading challenge, so we reckon these were written for them. Brooke Lynn Hytes scores the win and gets to choose the partners for the makeup challenge.
Soju Gets Shredded
The makeover partners this season are the returning queens. There's no twist except Kahanna, Mercedes and Ra'Jah are absent and not explained. It feels a bit shitty that three cast members (all POC) were left out of more screentime and not even acknowledged.
Brooke pairs up the girls thusly:
Brooke Lynn Hytes and Plastique Tiara
A'keria Chanel Davenport and Honey Davenport
Yvie Oddly and Scarlet Envy
Nina West and Shuga Cain
Vanessa Vanjie Mateo and Ariel Versace
Silky Nutmeg Ganache and Soju
Silky felt that Brooke was being shady for giving her Soju, the first out and overall one of the least impressive Queens in a long time. She's probably not wrong when Soju starts to talk about how she can't walk in heels.
There's a bit of wig drama that fizzles out when Ariel decides she doesn't want to play anymore after stirring the pot for a day, she blames Ra'Jah who is conveniently not present.
Other than that it's a surprisingly drama-lite episode for a returning one.
The Runway
Plastique very much has been done by Brooke and it suits her. Classic flowery gowns and the execution is terrific.
Yvie and Scarlet come in jean-jellyfish looks, Scarlet's personality has an Oddly makeover with many of Yvie's moves and even trademark laugh.
Nina West and Shuga come in with pride (rainbow and trans) lewks respectively. they're kind of a hot mess. Nina looks better but has an awful wig and Shuga's make up is horrendous. She looks like a neon-toned evil Sylvia Fine from the Nanny. The beautiful message of trans people being part of our family is lost in the terrible outfits sadly.
Silky and Soju performance okay-ish. Silky's make up has not translated well onto Soju who looks just as bad as Shuga.
Vanessa and Ariel look beautiful as twins. This is perhaps the most convincing makeover at the night. The delivery was okay, but the ruffle coats didn't add much.
A'keria and Honey look classically beautiful in matching pageant gowns. The hair isn't quite the same A'keria's made sure to tone down Honey's look to not outshine her and its polished and successful.
Brooke wins the challenge, fair enough. We probably would have given it to Vanjie but a storyline is a storyline.
Without a twist like being conjoined, or a specific theme. It's a bit of a silly episode to have professional drag queens made over.
It's almost like they just couldn't think of anything. There's no real challenge.
Oh well. 5/10.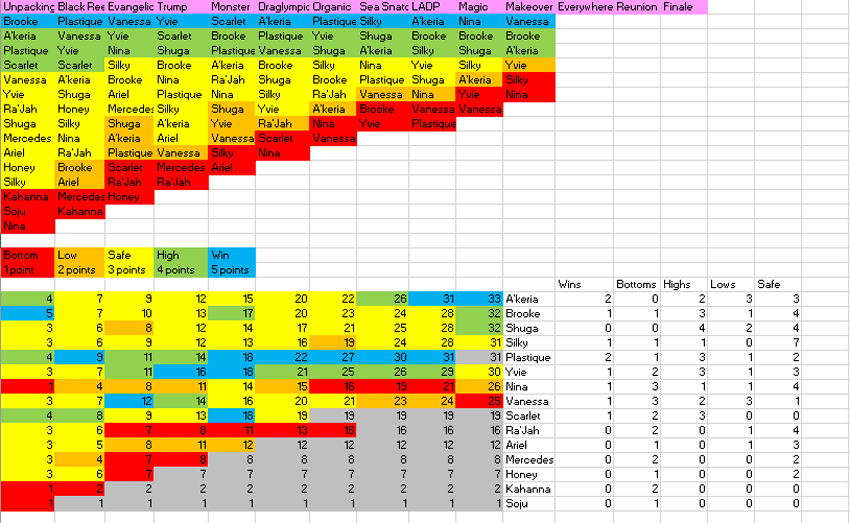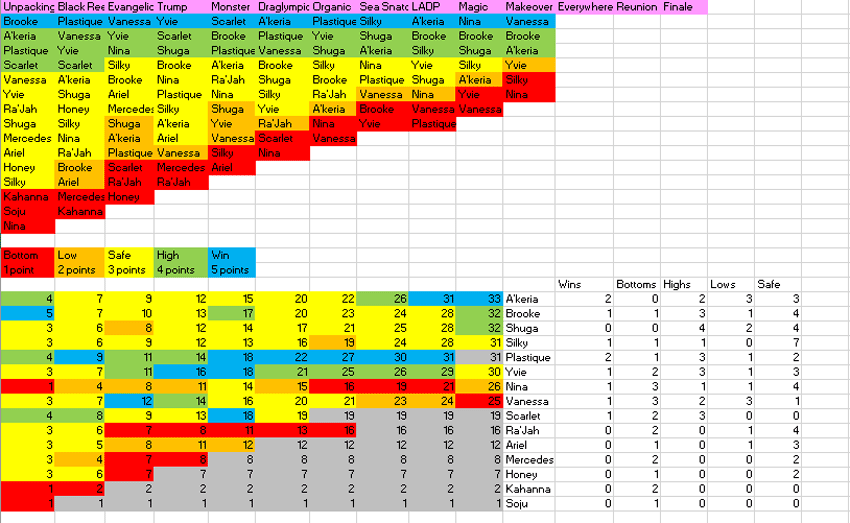 This article was written by our fabulous contributing editor, James Pearbutter.
All images courtesy of VH1.