RuPaul's Drag Race Season 12 Ep 2: You Don't Know Me Recap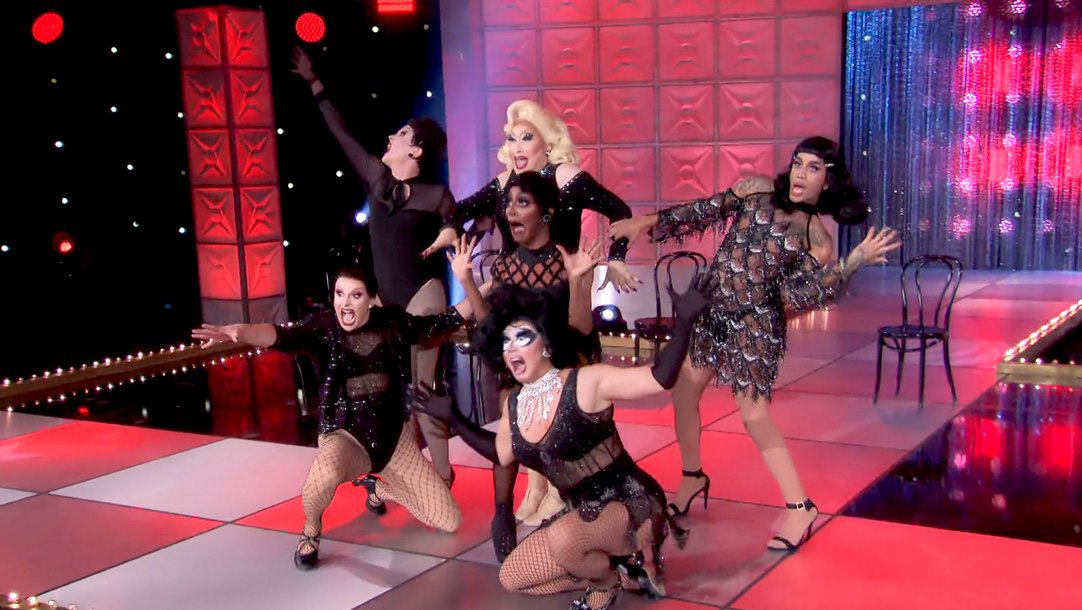 This article was written by our fabulous contributing editor, James Pearbutter.
Disclosure
This season of Drag Race has unprecedented changes. The Queen Sherry Pie has been confirmed to have committed sexual abuse on several young men. It involves Sherry using a false persona to convince acting talent to perform increasingly sexual acts on camera, convincing them it was for the part in an upcoming production. We don't think there's anything needed to be said more on that; it's despicable and wrong to exploit people's dreams for the purposes of one's own sexual gratification and prey on their vulnerabilities.
This season's posts will not be acknowledging Sherry Pie beyond this out of respect for the victims.
There is talk about canceling the season altogether, while this has its props, it would be unfair to the other eleven talented queens who have worked so hard and done nothing wrong. It is also helpful to show that sexual abuse preparators can be anyone and aren't always the creepy old man stereotypes we might know from movies. That said, it's not pleasant seeing Sherry on our screens, and we hope WowPresents will move towards editing Sherry's presence down as much as possible.
We ask you to respect the victims and not make light of the situation. Sexual abuse is far too common in the queer community. Look after each other, be kind, and believe victims. Sexual abuse covers ANY behavior that involves any unwanted sexual activity made under pressure, by force, or through taking advantage of others. If you or anyone has concerns that this is happening, please seek help immediately.
Season 10 Queen Yuhua Hamasaki has compiled a list of resources that may be useful in her latest episode Bootleg Opinions.
United States – https://www.thehotline.org/
Canada – https://www.redcross.ca/how-we-help/violence-bullying-and-abuse-prevention/youth/sexual-abuse
United Kingdom – https://www.mind.org.uk/information-support/guides-to-support-and-services/abuse/sexual-abuse/
Ireland – https://crimevictimshelpline.ie/services-resources/services
Australia – https://au.reachout.com/articles/sexual-assault-support
New Zealand – https://www.safetotalk.nz/
Asia – https://www.hotpeachpages.net/asia/index.html
Dahlia Sin
A Queen who's early pre-season work gave us some big early-out energy maybe just how she is, a slow pace with a couldn't care less attitude.
In the mini-challenge, Dahlia surprised with perhaps the best looks of the night, including a gorgeous fluffy fall look. But when it came to the performance, Dahlia's odd-mosquito-bubble-pop and so generic-they-were-kind-of-nonsense lyrics left her behind the rest of the cast, and not just this episode. The subdued Dahlia perhaps is not the best match for reality TV, but she got a free pass this week, so perhaps she'll pull it together.
Aiden Zhane
Another lowkey Queen, with a spooky side. Though spooky isn't new to the Drag world, it's been relatively uncommon on Drag Race. Though with Sharon Needles and Yvie Oddly in the winner's circle, it's hardly impossible.
Aiden arrives in a bit of a mish-mash outfit, but it sort of works nonetheless; she's in a black bus driver wig, which we'll get a lot of mileage out of this episode (it's also in her promo look and in the next episode preview). Aiden's gorgeous fall look is one thing, but her spring look is an oddity. Very cartoony and simple and nice in one way, but a little kitschy in another. In the performance, it's another story, Aiden surprises us all with a real storytelling performance with originality and theatre. Though she's beaten out by fellow castmate Jaida Essence Hall, she was the biggest surprise of the night. She finished the night in a neon tulle look and a new wig, a solid day for someone we would expect to not do well on RuPaul's Drag Race.
Jan
Just Jan. Okay, Jan? Alexis Michelle's long-awaited daughter enters with a VERY specific reference (Fergie's LET'S PLAY SOME BASKETBALL!). Jan's high energy and intensity are worthy of Miss Cheryl Hole (who out of drag shares a passing resemblance funnily enough). In the mini-challenge, Jan serves two solid looks, but nothing we'll be talking about for weeks. In the main challenge, Jan proves to be the best singer and gives a high energy (perhaps a little too high energy) performance, though I did like the line "we have no choice but to stan," and the "Marcia Marcia Marcia" Showgirls reference. On the runway, Jan picked a hideous neon high-vis tulle vest… complete with plastic tool puns… it's so ugly… but it works? Call me crazy, but Jan was competing for a top 2 spot, in my opinion.
It's clear Jan is here to work with a smile on her face. Though perhaps doing a bit too much and needing to balance her ideas and refine, there's something joyous about this positive cheerleader of a Drag Queen.
Rock M. Sakura
Rock made quite the entrance by jumping over the table and spinning around on the floor. It's high energy, it's camp, it's fun enough, but it's a bit much. Rock seems to go for the easiest bottom of the barrel jokes throughout the episode – farts, characters for the sake of characters, that thing where you pretend to be rude for no reason. Eh.
It's a different story in the mini-challenge with two stunning looks (the spring look including an anime design by Rock's own hand) and a felt periwinkle-and-koi look for fall. They're cute and stylish, but they lack the final step of polish and aren't steamed sort of ruining the look. In the main challenge, Rock is designated leader and choreographer and instantly gets a little too caught up with the fact it's a Fosse inspired challenge (the key is: inspired). Rock spends too much time prepping Fosse-isms to the point she's wasted the team's time and changed the routine too many times to the irritation of Jaida. Oddly enough on the actual performance, Rock gives the least Fosse performance with a lot of twitching and shaking. Strategy or talking-the-talk-without-walking-the-walk? You decide. Verse-wise, Rock does a 1920s mobster-type character, see? It's an odd choice for the "first-episode-get-to-know-you" nature of the episode, which is almost surely going to cost Rock in the near future. She proceeds to get the worst critiques of the night after Dahlia, despite overall doing pretty well (fart jokes aside). This queen ain't going to be the alt to last, unfortunately.
Rock opens up about her childhood involving her drug-addicted mother and, as a result having issues with letting others down. Though we don't expect this to be the last tears-before-the-mirrors session of the season. It seems very genuine coming from Rock; no RuPaul involved at all this time.
Jaida Essence Hall
Like Widow Von'Du in the previous episode, Jaida Essence Hall, the essence of beauty stomped this challenge like no other. Her gorgeous cheekbones and shoulders were the stars of the episode from the mini-challenge, to the main challenge, to the runway. Jaida stood out from the crowd, albeit helped by the fact this is clearly the beta-group who didn't live up to their episode 1 sisters, Jaida Essence Hall is sure to be a contender when the real game starts.
Jaida's seasonal looks were both clean, cute, and beautiful. A floral dress for spring and a sleep hat, vest, and pant combo for spring. The coordination is fabulous, but where Jaida really shone was the main challenge where she worked out much quicker than the other queens exactly what the judges wanted – to demonstrate who you are in a sultry Cell Block Tango style number and Jaida did this exactly. You would think she was a real character in Chicago. She finished the night in a lemon cupcake tulle fantasy before finishing the night with the ultimate win in the lip-sync to guest judge Robyn's Call Your Girlfriend. A fantastic night.
That's it for this week.
Jaida clearly will go far, the rest… well, we'll see.