The Beginner's Guide to Gay Sexting: Tips, Tricks, and Techniques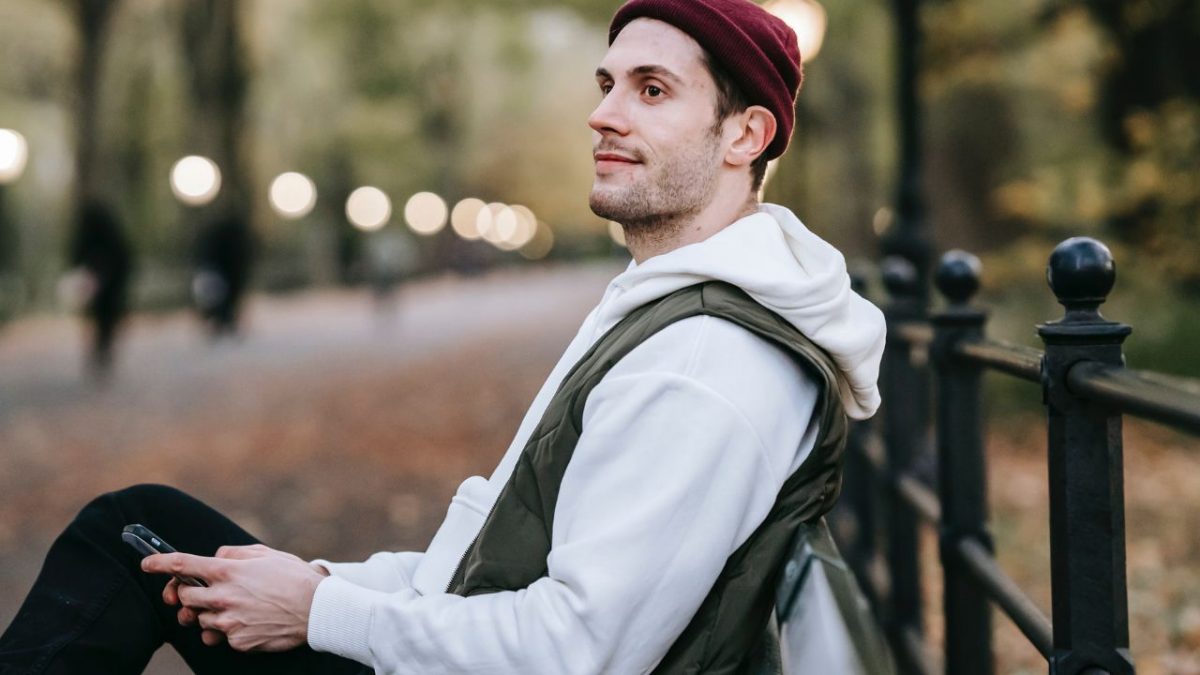 Sexting improves your physical intimacy.
When done right, sexting can significantly improve your relationship. It can reignite your sex life and help you foster emotional and physical intimacy. And although sexting is the norm, thanks to hookup apps, not everyone seems to be doing it right.
As sexting continues to become more popular among gay and bisexual men, the rules seem to be constantly changing.
So, if you want to stay ahead of your game, there are a few tips you should have up your sleeves.
1. Be Honest with Yourself
If you're wondering about sexting, paying attention to your feelings is very important. Do you really care for sexting, or are you doing it because everyone else is? When you're really into sexting, it becomes easier to just follow your gut or go with the flow.
While you might be anxious about doing or saying the wrong thing, everything flows easily when you are enjoying the moment.
2. Consent
Consent is a very important aspect of any relationship. It's a sign of respect for your partner and the relationship. Tempting as it is, avoid sending unsolicited and explicit content to your partner without asking first.
Asking for consent allows you to discuss boundaries and intentions, and it also gives you a chance to confirm mutual interest. What is the purpose of sexting? Could it lead to something more, or is it a freaky pastime? This conversation will ensure clarity in your relationship so no one feels led on.
It's also a great way to legally protect yourself, especially when using dating apps. Nobody wants to share explicit content with a minor just because they did not ask.
Lastly, consent allows you to discuss confidentiality with your partner. What happens to any images or media sent? Can your partner keep them, or do they have to delete them? Are you comfortable with your partner sharing your nudes with other people?
If you both decide to keep the pictures, consider putting password protection on them. You can either add them to a safe folder or a vault app.
3. Check the Mood
You might be both freaky people who are always horny for each other. Still, it is important to do a vibe check before initiating a sexually oriented conversation.
Your partner might be at work, held up with something, or simply not in a mental space for sexting.
4. Start Slow
Whether you're a pro or a novice at sexting, starting slow is always important. You don't have to put on the full show the first time.
This is the only appropriate time to be a tease. If anything, you're allowed to be modest with your pictures and words as you try to figure out what your partner is into.
Once you get the hang of each other's vibes, then break the mystery and go all in.
5. Keep Your Face Out of It
Keeping your face out of the pictures you send is highly advisable unless you're in a serious and committed relationship.
This is especially important for those using a gay chat site or app. So, in case your pictures ever leak or fall into the wrong hands, you can always have plausible deniability. In addition, it can be very hard for someone to blackmail you when they can't prove your identity.
6. Get Your Head in the game
Always stay in the moment.
Suppose you want to have fun while sexting; it's very important to stay in the moment and go with the flow. Otherwise, delayed responses and one-word texts will kill the vibe.
Match your partner's energy, and this is easier if they are the ones dominating the conversation. For an out-of-this-world sexting experience, you can actively involve all your senses. So, make great use of your smartphones and the contact features they have to offer.
Send voice notes in your husky, sexy voice as you explain what you want to do to your partner or what you'd want them to do to you. Don't shy away from moaning, either. It is a great way to express how much fun you are having.
7. Stay Smart
It's very important that you turn off the auto-download feature on the app you're using to sext. This protects your privacy and prevents your explicit photos from syncing to the wrong folder.
It would be embarrassing to have nudes uploaded to the family album or shared on your work cloud.
In addition, always confirm who you're texting with before you hit send. This is crucial when you are texting with multiple people simultaneously. It's very easy to get carried away by steamy and passionate messages. You might end up hitting send to the wrong recipient.
8. Practice Makes Perfect
Physical intimacy is an important part of your relationship.
Nobody was born a sexting genius, so take it easy on yourself. Of course, you might fumble on the first few tries, but that's natural. Learning to laugh at your mistakes will take the pressure off and make sexting more fun for both partners.
But remember, doing is learning. So, the more you sext, the better you'll get. You learn how to use emojis appropriately, how to ask for nudes, how to have phone sex, how to take nudes, and so much more. You can never go wrong by reading a lot of erotica if you want to improve your dirty talk.
Conclusion
Sexting is a never-ending abyss of fun, pleasure, and passion, and these tips will give you the courage to dive in head first. You don't have to be a pro, but with practice, you can be the next god your partner will never want to lose.
Always keep an open mind, and be willing to learn every once in a while. This will significantly improve your sexting game.
What are some of the best sexting tips and tricks you have learned? Share them with us below. We would love to hear from you!