30 Creative Gifts for New Car Owners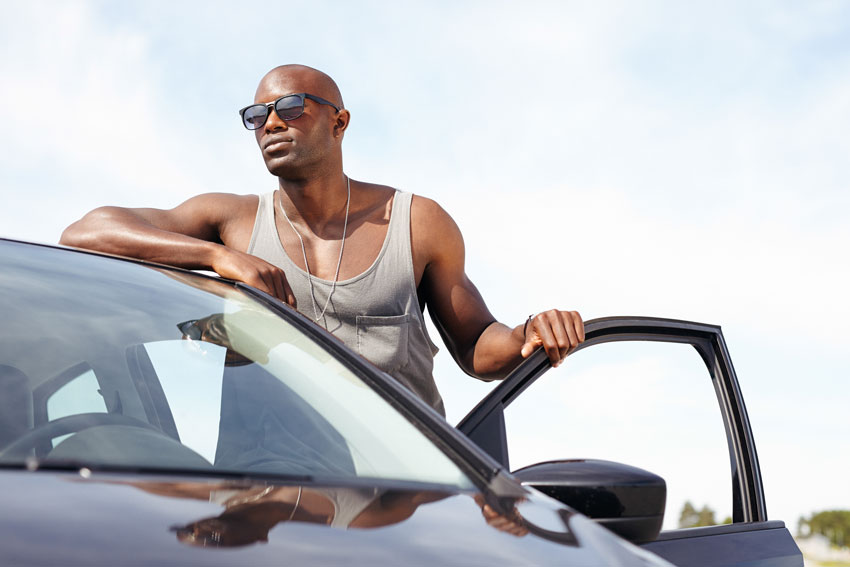 Did you just buy a new car? Or, perhaps someone you love just took the plunge. It's a time of incredible excitement, especially if it's a first brand-new car. However, it can be just as exciting when you purchase a lightly used, upscale car after driving your old car for far too long.
Even if buying your new car meant taking on some debt, now is the perfect time to pick up a little present for yourself to make your ride even more enjoyable.
Why? Because getting a new car is something to celebrate. You spent a lot of time researching on car buying tips, test drove vehicles and made a lot of phone calls. It's one of those rare occasions that just doesn't happen every day. With care and a little bit of luck, a new car and driver will enjoy a wonderful relationship for years to come. That journey will be even more enjoyable when you treat yourself to some nice extras. Of course, buying one also comes with a burden of learning how to maintain it.
How can you decide what to get for the new car owner who has everything? Here are a brief guide and 30 suggestions for some of the best gift ideas for new car owners. By the end, you'll definitely have two or three ideas for things that you or your loved one would be totally excited to own.
How Much Should You Spend?
This is a completely personal decision that is tied to your budget. Fortunately, this list features items that range between less than $50 and up to approximately $300. That's a tolerably wide price range, which means that there is something for every budget on this list.
1. BV Bike Bicycle Hitch Mount Rack Carrier for Car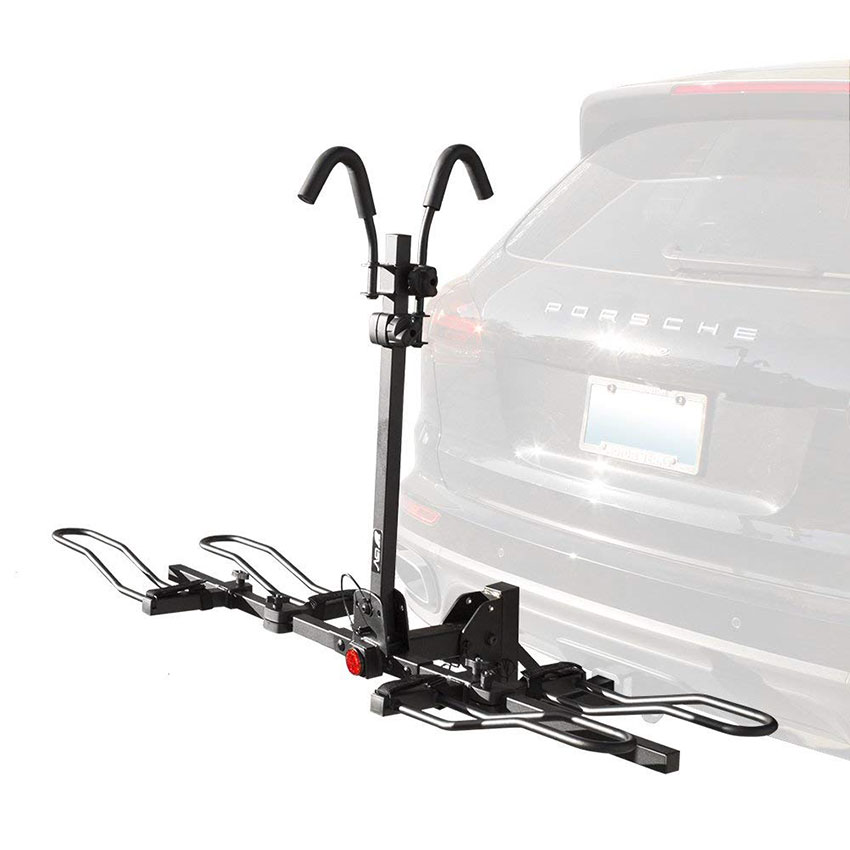 This is the ideal gift for the new car owner who also is a cycling enthusiast. Thoughtfully designed to tip back so that a trunk or rear gate may be opened without removing the bike rack, this model also folds up when it's not in use.
The BV Bike Bicycle rack features tray-style loops along with padded arms so that both the bikes and the car are protected from being scratched. Available in two-bike and four-bike versions, this rack is effortless to mount to the back of any car, truck or SUV. It's built with solid materials and is pretty durable too.
Buy it here: BV 2-Bike Mount Rack
2. Chemical Guys BUF_209X Complete Detailing Kit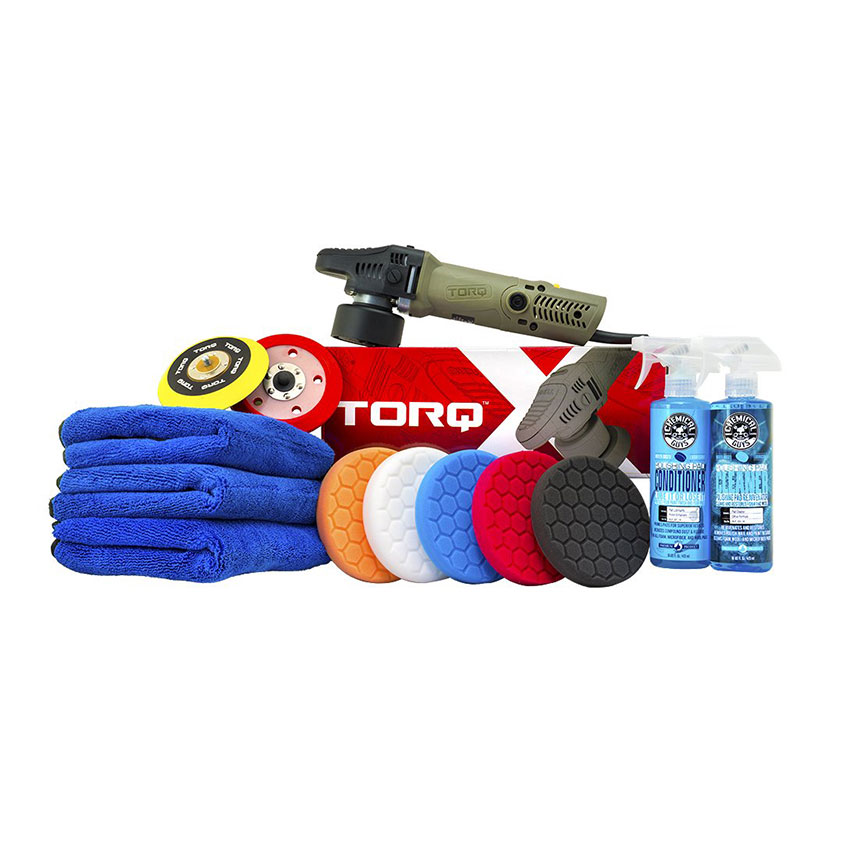 Anyone who buys a new car is bound to be excited about keeping it in "just like new" condition. Plus, few things are as fun as spending time with your new favorite road trip buddy. Consisting of 13 useful items, this detailing kit from Chemical Guys is just what the new car owner needs to give their ride the ultimate in TLC.
The most exciting item in this kit is the 1,200 to 4,200 OPM TORQX Dual-Action Polisher. It can be used to polish the car's paint, clean its carpets or evenly spread a coat of wax across the car's exterior. A five-inch hook and loop backing plate can be used with an assortment of polishing and buffing pads or brush accessories. Also included in the kit are microfiber towels and bottles of polishing pad cleaner and polishing pad conditioner. Essentially, this kit gives the new car owner everything they need to maintain their car in style.
Buy it here: Chemical Guys Complete Detailing Kit
3. Fratelli Orsini Men's Leather Driving Gloves with Red Accent Piping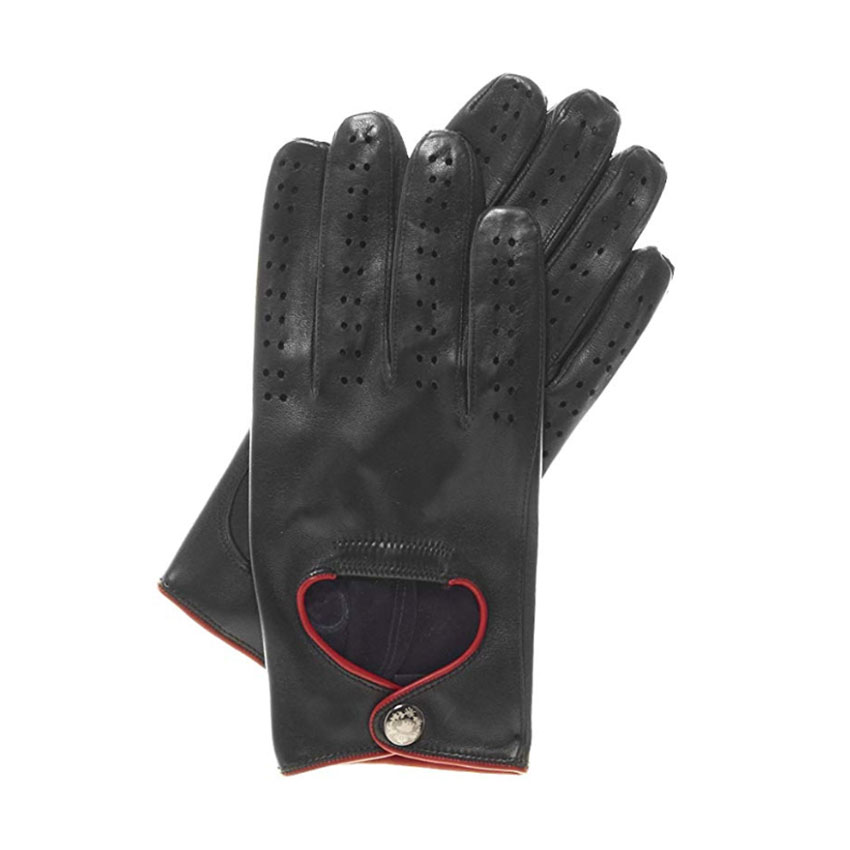 What could be more luxurious than a pair of genuine leather driving gloves that are made in Italy? This particular pair is especially masculine yet elegant with black leather and bold red piping. The snap closure is featured on the back of each wrist, and the fingers and palms include several vent holes.
Available in a variety of sizes, these gloves are manufactured by the respected Fratelli Orsini company. Each glove is made by hand by expert artisans, making them uniquely personal gifts at a surprisingly affordable price point. With every detail crafted to perfection, these leather driving gloves are a thoughtful gift for every occasion.
Buy it here: Fratelli Orsini Men's Leather Driving Gloves
4. Car Emergency Roadside Assistance Kit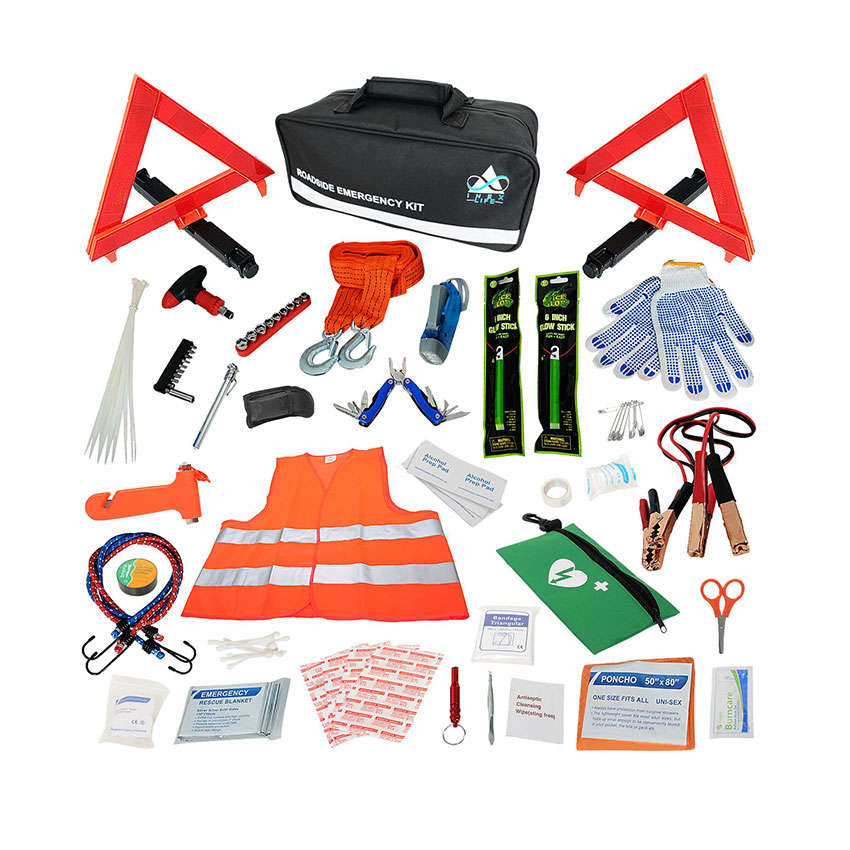 Containing 112 pieces, it's difficult to imagine a driving mishap that couldn't be remedied or at least improved by having this kit in the trunk. Inside the reflective carrying case is an impressive assortment of safety items like jumper cables, tow rope, a basic toolset, bungee cords, and warning triangles. You'll even find necessary tools for an escape like a seatbelt cutter and a window breaker as well as items to help the driver survive such as a raincoat, emergency blanket, first-aid kit, and an alert whistle.
With this kit, drivers can be prepared for virtually any eventuality on the road.
Buy it here: Car Emergency Roadside Assistance Kit
5. Starling's Car Trunk Organizer – Three Compartments
The contents of any car can be neat, tidy and contained with this deluxe trunk organizer from Starling's. It's constructed of strong 1680D Oxford Polyester and features extra stitching for even greater durability. Use it as a relatively compact square or elongate it into a three-foot-long rectangle to make the most of its storage capacity.
A three-layer waterproof bottom also helps to protect the car and any stored items while careful construction ensures that the organizer doesn't collapse or bend. Equipped with heavy-duty eyeholes, unbreakable buckles, and a non-skid bottom, this organizer is easy to care for. Plus, with three-compartment sections, an inside pocket, and 14 outside pockets, this Starling's organizer is big enough to pack up everything in one convenient spot.
Buy it here: Starling's Car Truck Organizer
6. Vantrue N2 Pro Dual Dash Cam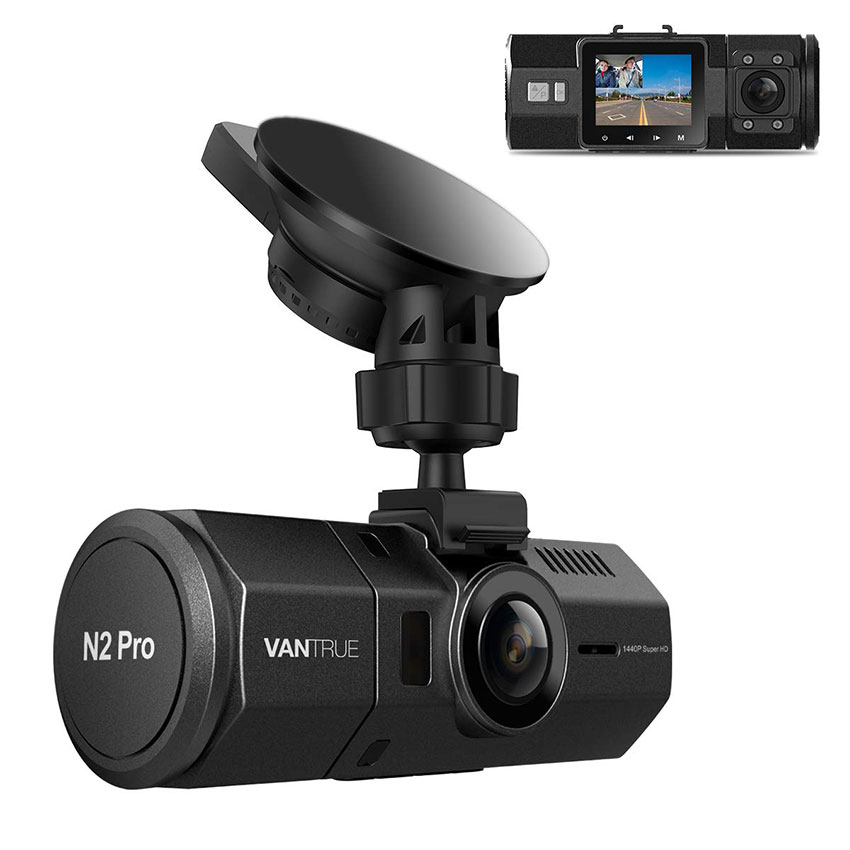 This ultra-cool piece of tech includes infrared night vision so that it works equally well in bright daylight or the darkest conditions. Additionally, it captures crystal-clear video of what's happening on the road as well as in the passenger cabin.
Dashcams are in common use in Europe and other regions, and they are becoming more popular in the U.S. This particular model has advanced features like a motion-sensing mode when the car is parked and auto start and record whenever the ignition is switched on. The manufacturer guarantees peace of mind with an 18-month warranty. This is an especially thoughtful gift for Uber and Lyft drivers, but anyone who spends significant time on the road will appreciate it.
Buy it here: Vantrue N2 Pro Dual Dash Cam
7. Bissell Multi Auto Lightweight Lithium-Ion Cordless Car Hand Vacuum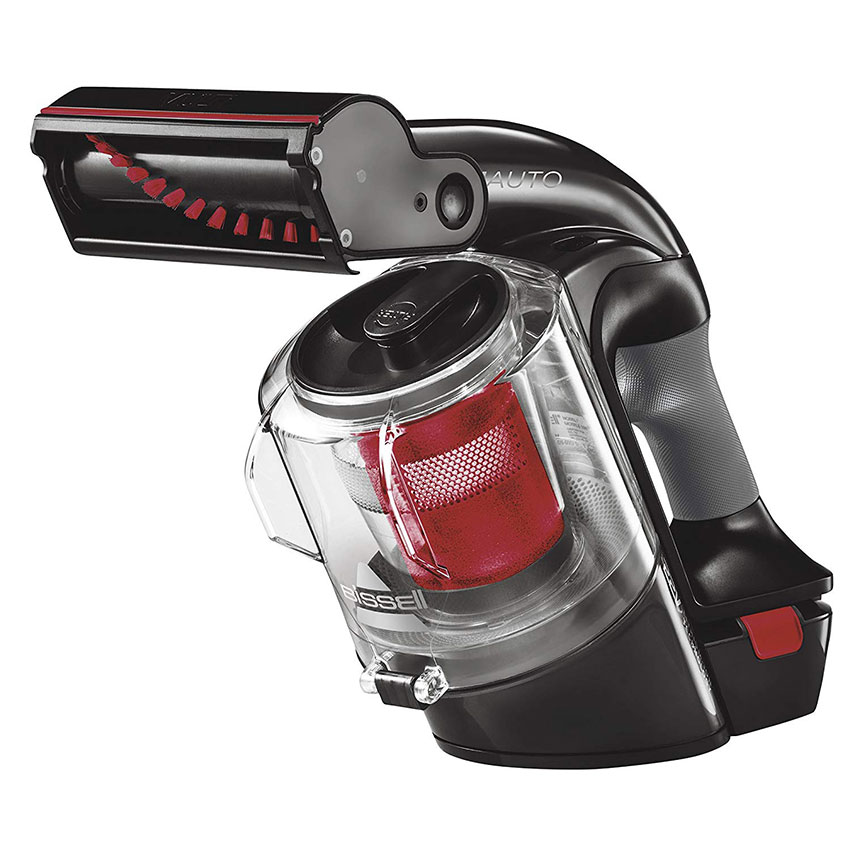 Designed specifically to get into those hard-to-reach and strangely contoured parts of any car's interior, this Bissell vacuum is an amazing value. Its level of suction is incredibly powerful, and the 22-volt lithium-ion battery makes operation efficient and convenient.
A motorized turbo brush gets deep into the grime that's lodged in mats and car seats while a two-foot-long extension hose with a dusting brush on the end reaches into the tightest spots. There's also a crevice tool and LED lights so that it's possible to see in the darkest areas. Keep this remarkably lightweight vacuum in the car to handle messes both large and small.
Buy it here: Bissel Lightweight Car Hand Vacuum
8. NOCO Genius Boost 12-Volt UltraSafe Lithium Jump Starter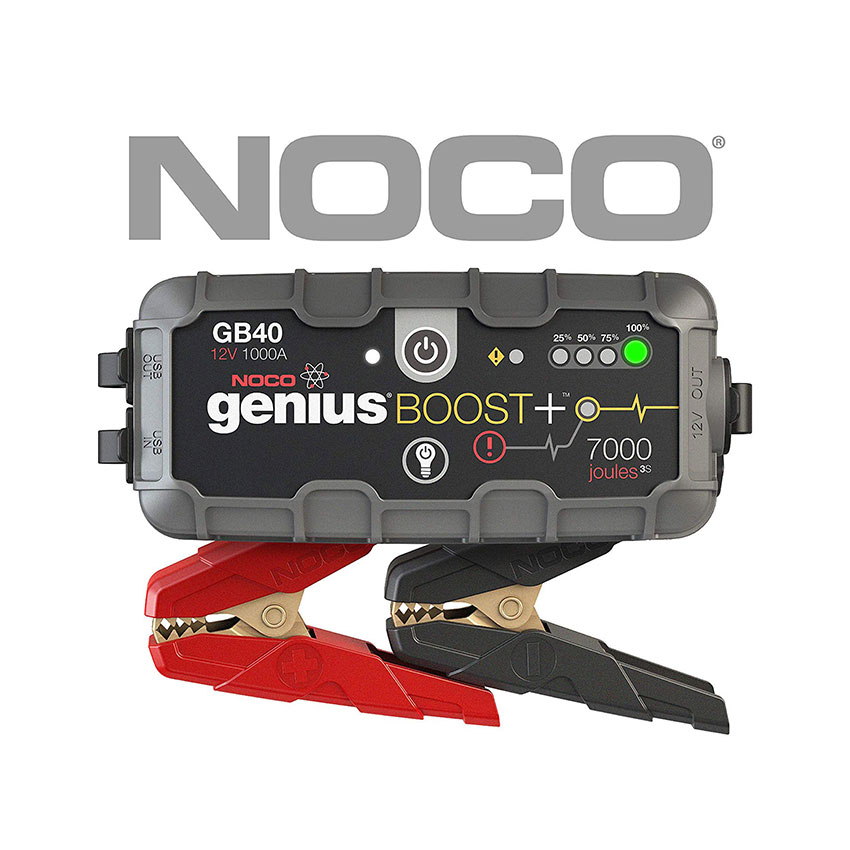 No driver needs to be stranded with a dead car battery ever again thanks to this indispensable device. It's small enough to be easily packed away in the trunk, but it can make a huge difference in the driver's safety on the road and in the parking lot.
The NOCO Genius Boost is good for as many as 20 jump-starts on just one charge. It can easily be connected to any battery for charging, and it quickly and safely charges tablets, smartphones, and other devices so that they are always ready to be used when you need them most. Lightweight, ultra-portable and compact, this jump starter is reliable and a necessary safety precaution.
Buy it here: NOCO Genius Boost Car Jump Starter
9. Rockville RW8CA 8-inch 600 Watt Under-Seat Slim Amplified Car Subwoofer + Wire Kit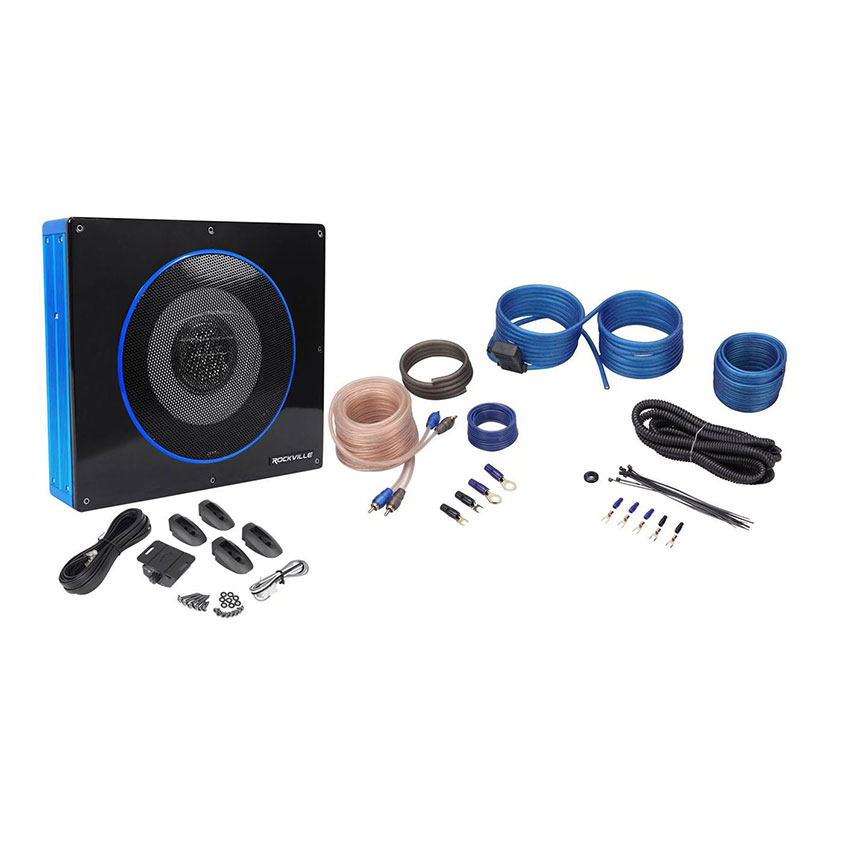 Car owners who are also music enthusiasts will love the power of this excellent Rockville subwoofer. It turns just about any acceptable stereo system into one that sounds amazing. This one is particularly recommended because it slips so easily under any car seat. Just as great, this is a complete kit that comes with everything you need for a DIY install. For the guy who loves to do all of his car customizations himself, it's hard to go wrong with this gift.
Built well, easy to install and able to improve the sound quality of any stereo system, especially on the deep end, the Rockville RW8CA Subwoofer is a must for those who love driving with music.
Buy it here: Rockville RW8CA Subwoofer
10. JBL Premium Component Speaker System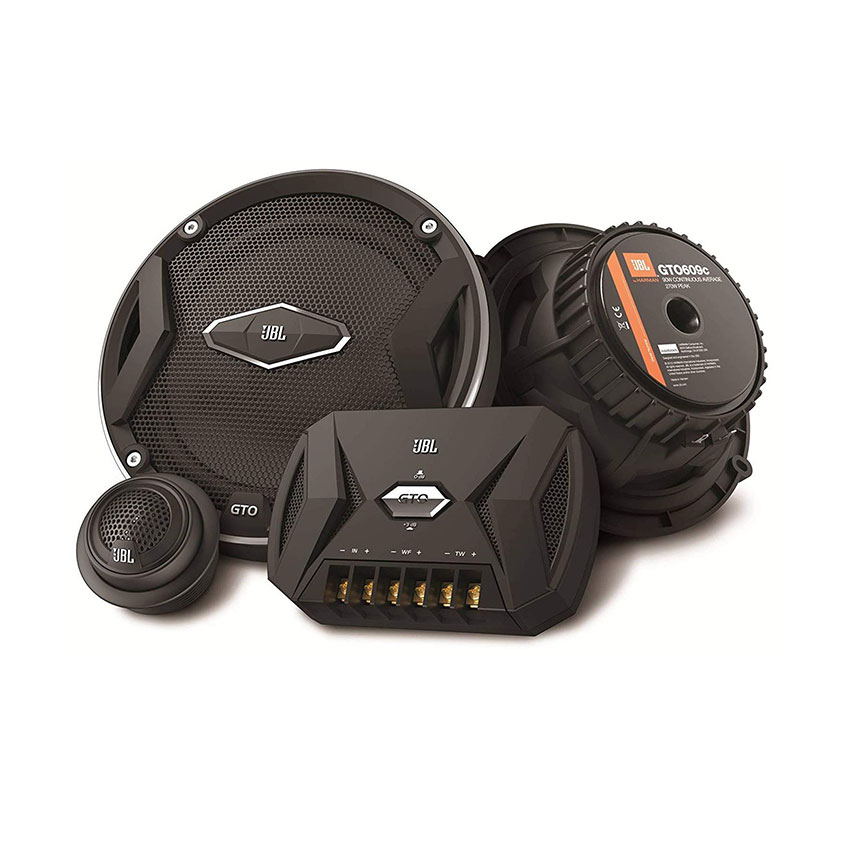 If the new car owner is at all dissatisfied with the quality of the speaker system in their ride, then this problem can be easily remedied with this speaker system from JBL. This company is known for the quality of its electronics, and these speakers are no exception. They produce clear, clean, strong sound. The kit includes a head unit that delivers a maximum of 270 watts of power. It's compatible with subwoofers and produces high-fidelity sound.
The JBL GTO609C kit also includes the Plus One cones that provide greater cone area than competing products. This makes these small speakers sound like they're much bigger.
Buy it here: JBL GT0609C Premium Component Speaker System
11. DEWALT DWST20880 Multi-Level Rolling Mobile Work Center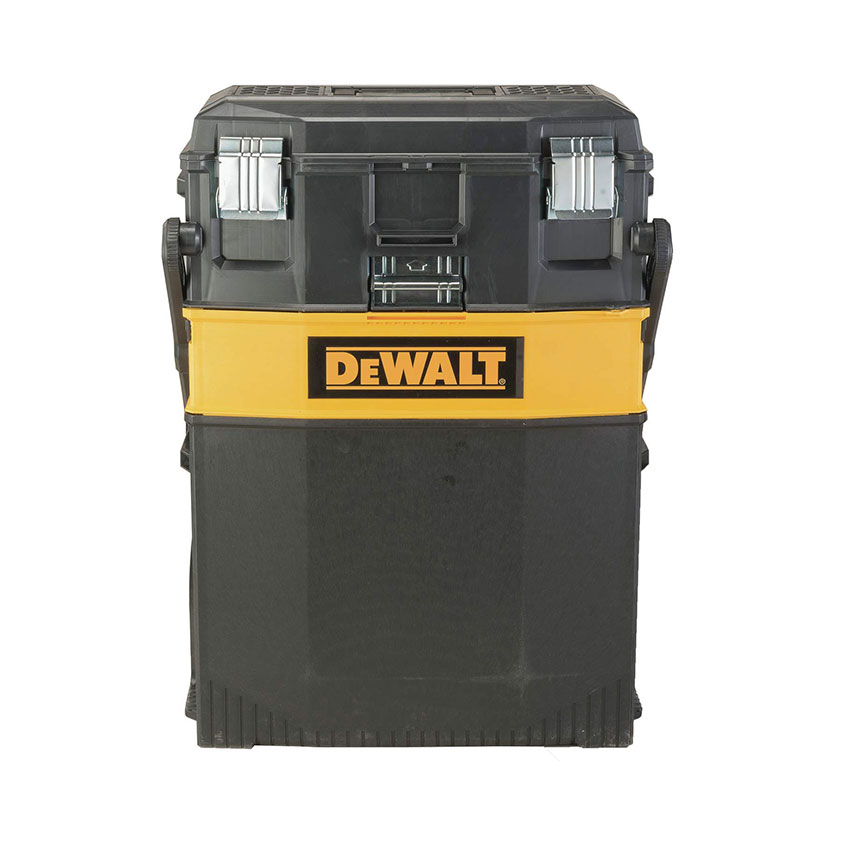 The driver who takes pride in their new car is bound to want to do some work on it from time to time. That's where this well-constructed and carefully planned toolbox comes into play. It's made by DeWalt, a company that's known for the quality of its tools and components. This chest features one pull-up latch so that the entire unit can be opened with ease. Large tools can be stored in the bottom bin, smaller parts are kept in the middle compartments and a toolbox is located on the top.
Heavy-duty wheels make it possible to move the DEWALT Work Center wherever it needs to go.
Buy it here: DEWALT Multi-Level Mobile Work Center
12. Garmin DriveSmart Advanced Navigation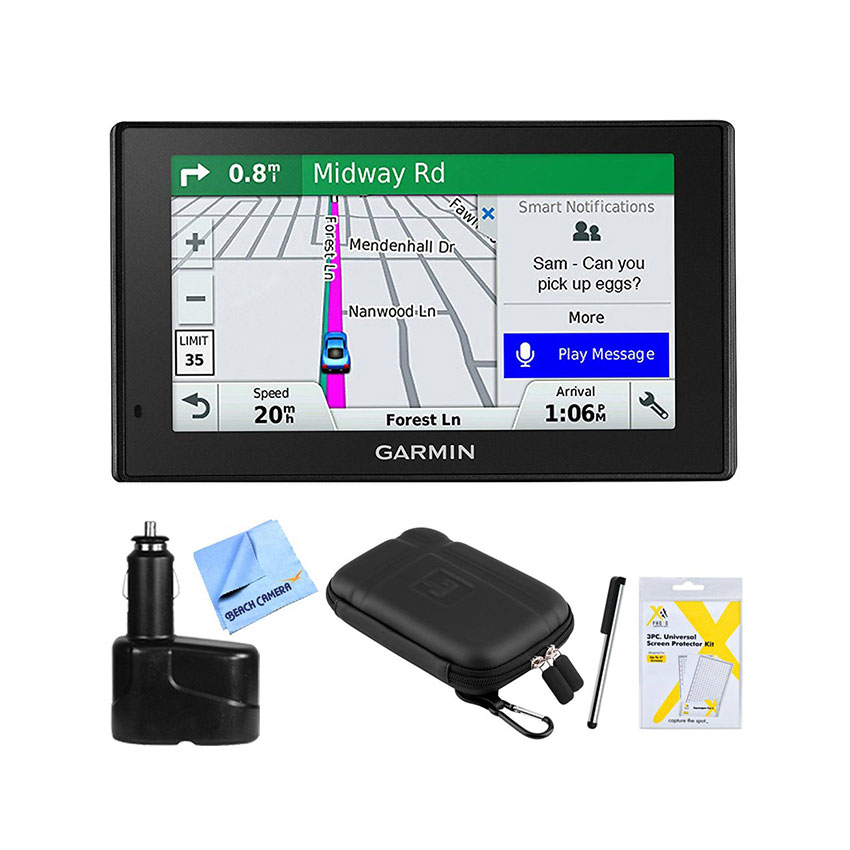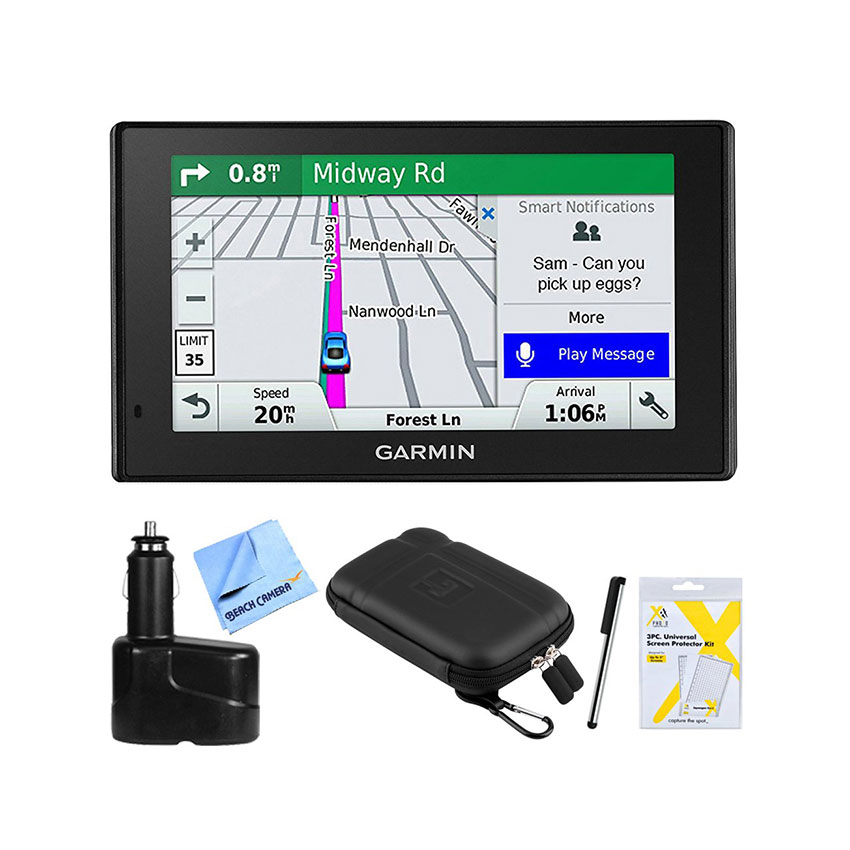 Anyone who spends considerable time on the road needs a dedicated GPS unit. This particular device has everything you need to keep driving with confidence. It comes with various smart features including live services, up-to-the-minute content and useful driver alerts. Drivers may pair the Garmin with their smartphone so that they can view notifications on the GPS screen without looking at their phone.
This Garmin DriveSmart GPS kit includes a suction cup for mounting, a case, a stylus, cleaning cloths, and screen protectors as well as a car charger.
Buy it here: Garmin DriveSmart GPS Kit
13. Ferrari Men's Race Day Analog Display Quartz Watch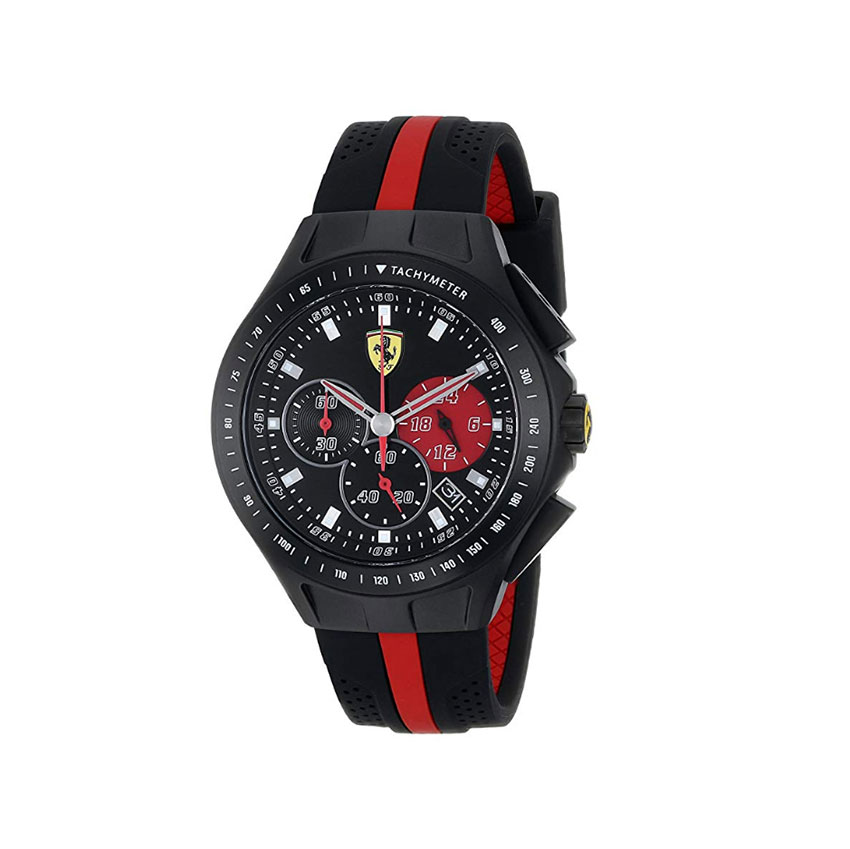 Whether the new car in question is a Ferrari or not, the driver is bound to fall in love with this watch by the classic car company. With a bold, masculine design in red and black and a tachymeter bezel, this timepiece is perfect for any car guy. The silicone band is comfortable on the wrist and adds to the overall sporty aesthetic of the watch. With the three subdials, the driver can feel like he's qualifying for a Formula 1 race every day of the week.
Buy it here: Ferrari Men's Race Day Black Watch
14. Dickies Men's Insulated Eisenhower Front-Zip Jacket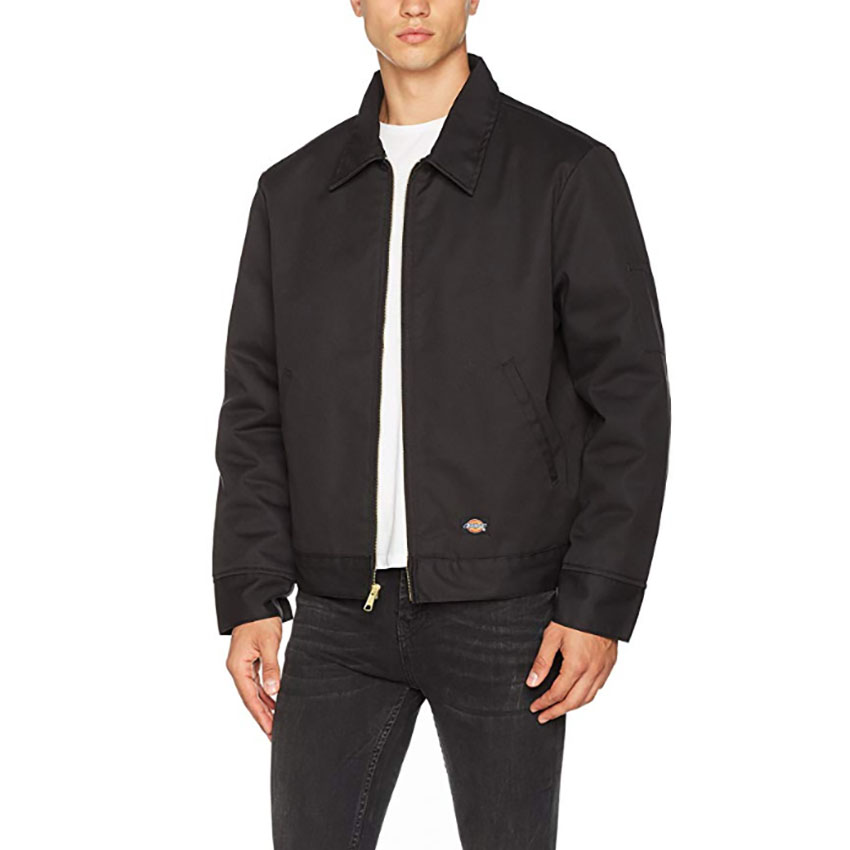 Whether he's driving the car or working on it, he'll always look stylish thanks to this classic jacket. It's insulated for extra warmth, yet lightweight enough not to be bulky. Moreover, all of the classic Dickies features are here. This is an extremely comfortable, tough and versatile jacket. Exceptionally durable and water repellent, he'll find excuses to wear this jacket in all seasons. It's available in a wide range of colors and sizes. Each one is vat dyed to ensure that it holds color through years of repeated washing and wearing. A rugged combination of poly/cotton twill makes this Dickies jacket one that he'll always reach for.
Buy it here: Dickies Men's Insulated Front-Zip Jacket
15. DEWALT Mechanics Tool Kit and Socket Set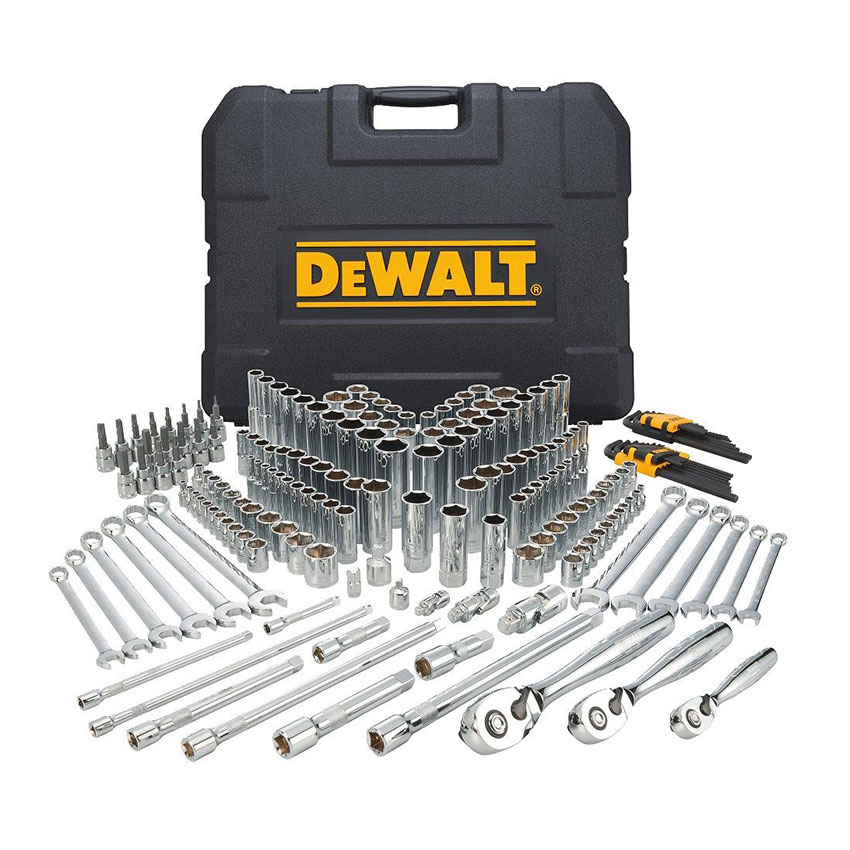 Anyone determined to do at least some of their own car maintenance is certain to come out ahead with this well-built collection of mechanics tools. It features a 72-tooth ratchet so that you can get into even the tightest spaces under the hood. Also included in the kit is a dizzying array of ratchets, combination wrenches, deep sockets, drive sockets and much more.
The limited lifetime warranty makes this DEWALT Mechanics Tool Kit the obvious choice for any driver. If you don't want quite so many tools, you can opt for either the 118-piece or 156-piece set.
Buy it here: DEWALT Mechanics Tool Kit
16. Compustar CS8900-AS-BL 2-Way LCD 1-Mile Range Remote Car Starter and Security System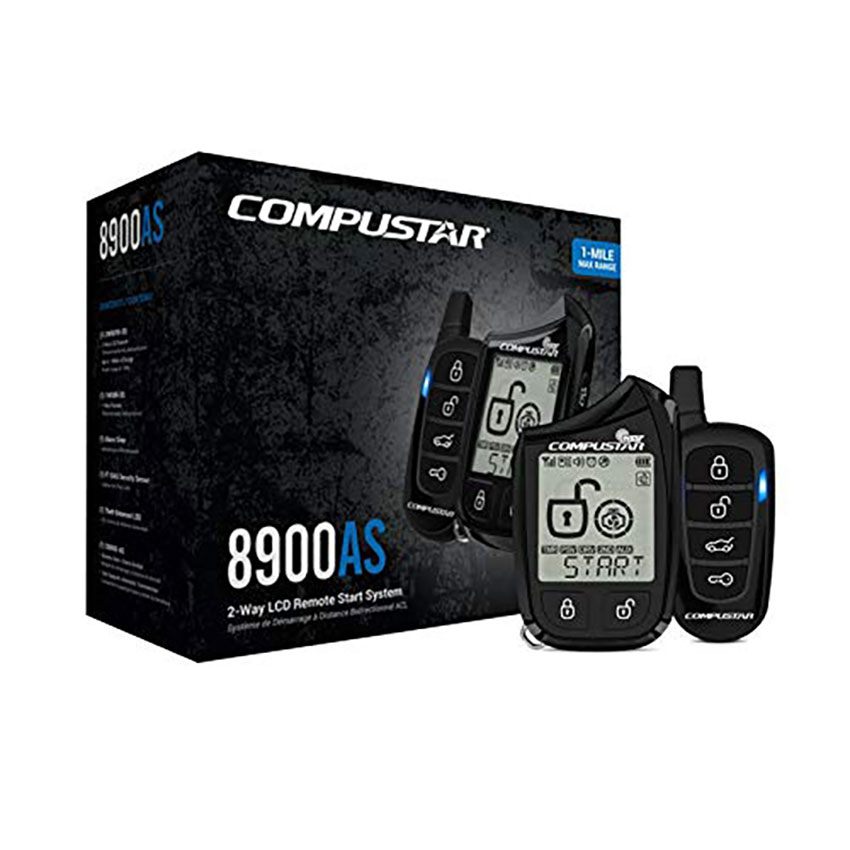 Having the ability to start your car remotely is a major advantage, especially on those cold mornings. This easy-to-install device has tons of features packed into one unit. You can unlock the doors, start the car or turn off the ignition from up to one mile away. It's also a car alarm system, so it lets you know if someone gets too close to your car. The kit includes everything for DIY installation.
Buy it here: Compustar 2-Way Remote Car Starter
17. LandAirSea 54 Waterproof Magnet-Mount Real-Time 4G LTE GPS Tracker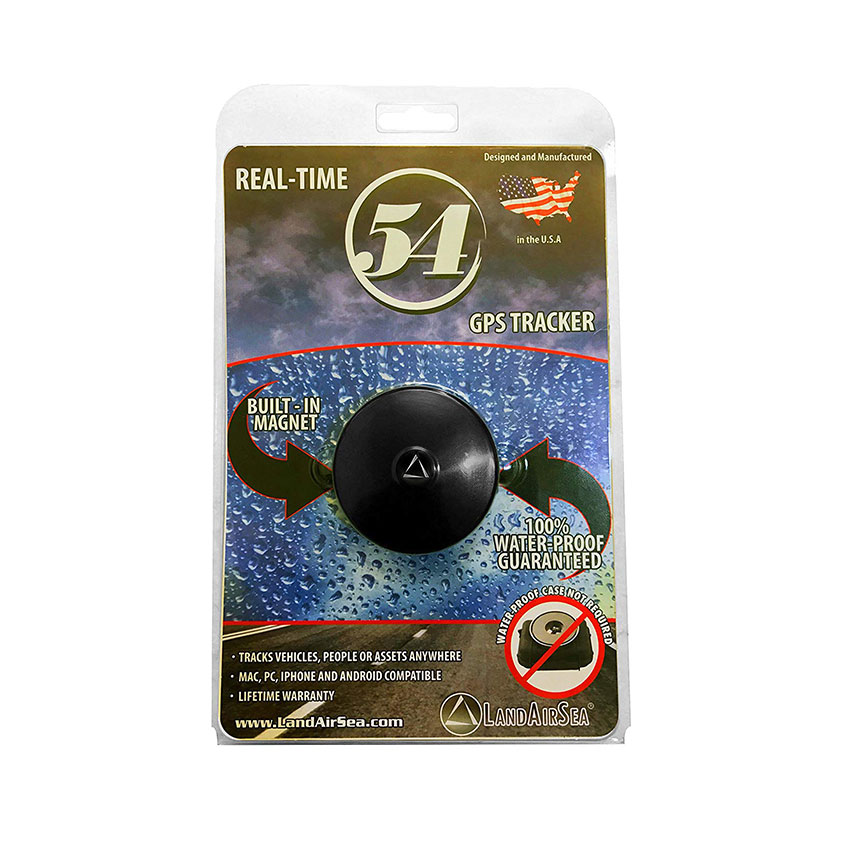 Worried about your car getting stolen? Or, maybe you have concerns about your teenage driver being on the road alone. If so, this magnet-mount GPS tracker will clue you into your car's locations at all times. A monthly subscription is required for the service, but it's a minimum expense that provides you with maximum peace of mind. This compact, waterproof GPS tracker comes with a SIM card that includes unlimited cellular data.
Buy it here: LandAirSea Waterproof Magnet-Mount GPS Tracker
18. 4Knines Dog Seat Cover with Hammock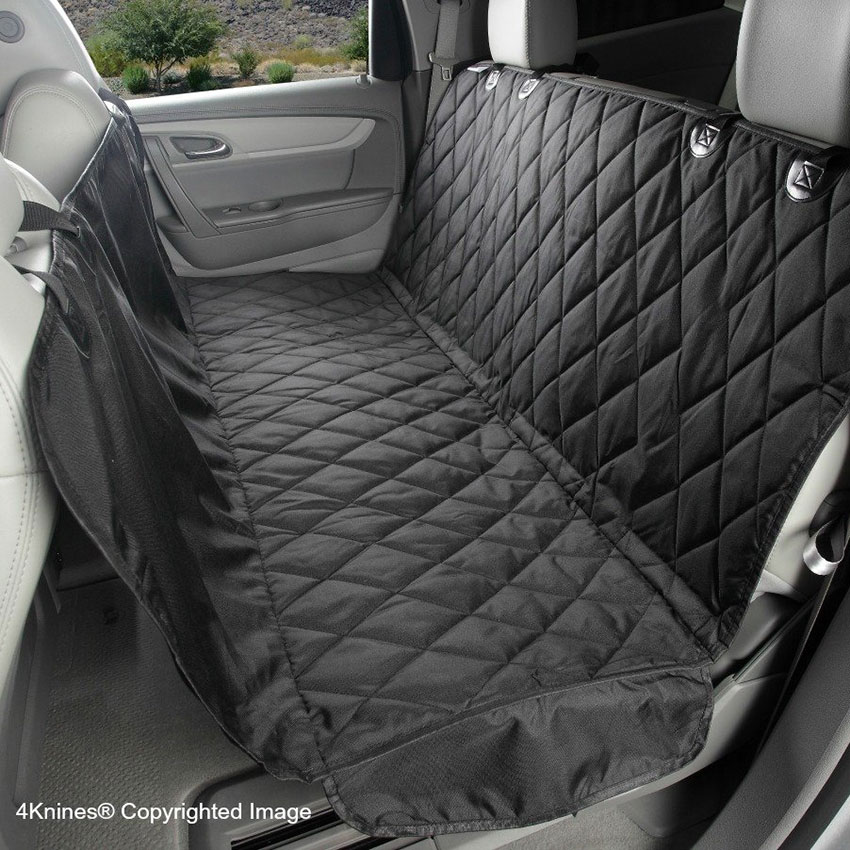 If you don't want your beloved pooch to mess up your car's interior, then this is the perfect gift. The hammock attaches to the front headrests, keeping debris from dropping to the floor in the backseat. The other end of the hammock attaches to the back headrests, completely covering the upholstery with a heavy-duty, waterproof cover that's perfectly ready for canines to enjoy.
Buy it here: 4Knines Dog Seat Cover with Hammock
19. Black Panther PU Car Seat Covers, Front Seat Protectors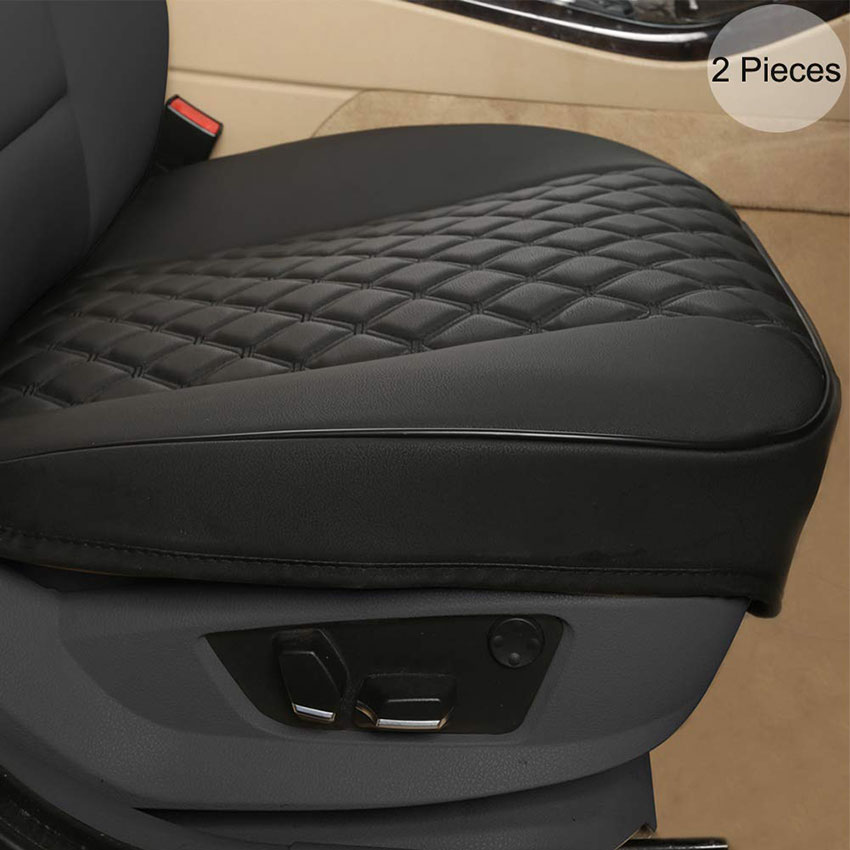 Compatible with as many as 90-percent of passenger vehicle front seats, these covers are designed to protect your car's upholstery over the long run. When it's time to trade in your ride on a new one, that upholstery will look brand new. Plus, these flexible sponge seat covers are comfortable and feature an attractive embroidery pattern. The covers are available in black, grey and beige to suit most interiors.
Buy it here: Black Panther Front Seat Protectors
20. Fixd 1 OBD2 Professional Bluetooth Scan Tool & Code Reader for iPhone and Android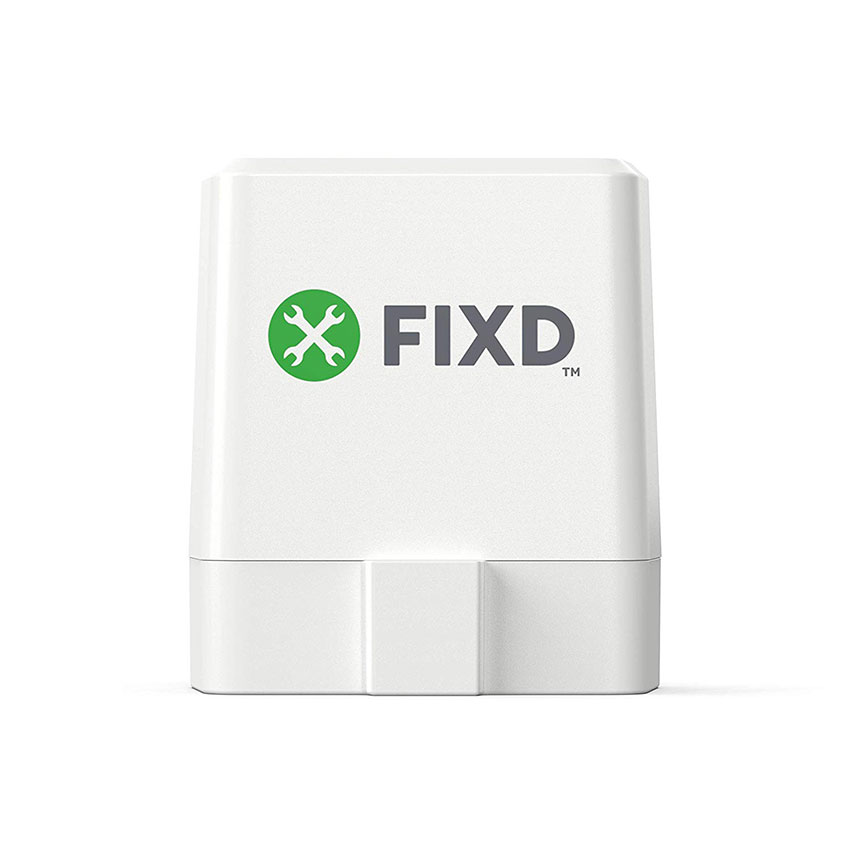 Do you panic whenever the "check engine" light comes on in your car? If so, then this inexpensive and useful device is made just for you. In minutes, you'll be able to diagnose that check engine light, which will help you to determine how serious the issue is. Thanks to the Fixd Scan Tool & Code Reader, you may even be able to handle some maintenance issues yourself or at least know whether or not your mechanic is being honest.
Buy it here: Fixd Car Scan Tool & Code Reader
21. FlexTough Advanced Performance Liners – Five Pieces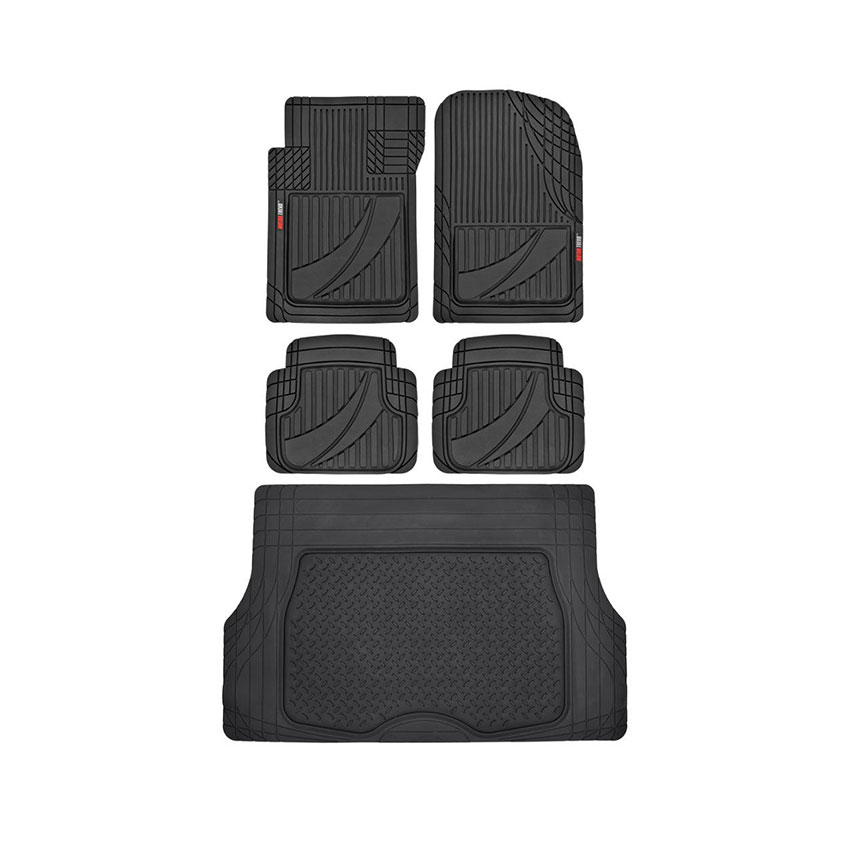 Made from advanced-performance rubber polymers, these floor mats are designed not to slip or crack. Additionally, the bottom of each mat features rubberized nubs for a completely non-slip grip. The top of each mat is equipped with ergonomic grooves to make your feet comfortable even on long road trips. Each mat, including the cargo liner for the trunk, can be trimmed to precisely fit the dimensions of your car. Protecting your car's carpet has never been easier or more attractive.
Buy it here: FlexTough Advanced Performance Liners
22. S-ZONE Oversized Canvas Genuine Leather Trim Weekender Bag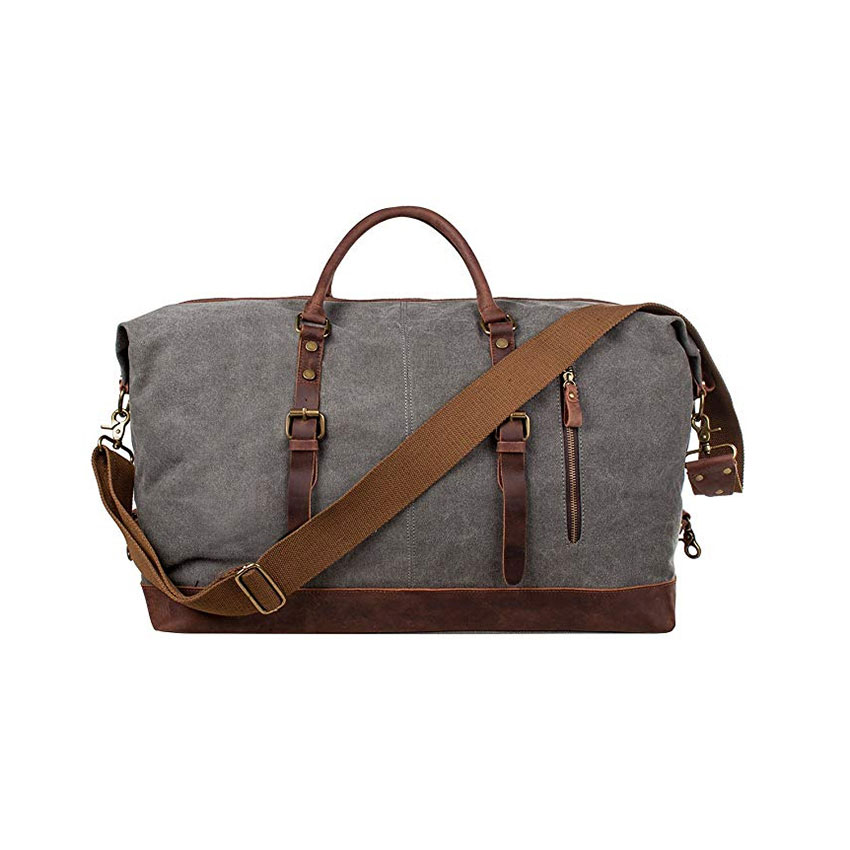 This handsome canvas duffel bag with luxurious leather trim should be all the encouragement he needs to take his new ride on a road trip. Available in colors like black, blue, army green and gray, the bag measures a generous 21.7″ by 14.8″ by 10.2″. This means it's the perfect size for a weekend away and just the right size for a carryon. Inside zippers and pouches make this a convenient choice too as small items can be transported without worrying about losing them. Everyone is bound to think that you spent a fortune on this bag, and you can tell them that you got it for less than $50.
Buy it here: Genuine Leather Trim Weekender Bag
23. Xroose High-Definition Car Backup Camera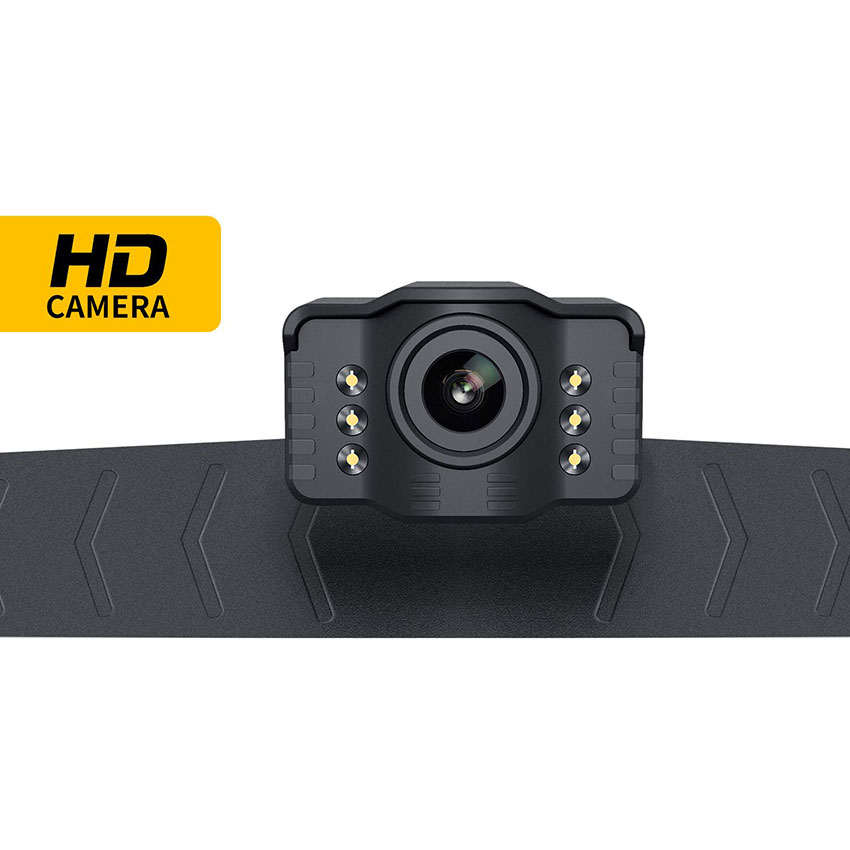 If your new ride isn't equipped with a backup camera, you can fix that in an instant with this inexpensive HD camera from Xroose. It features six LED lights for night vision so that you can see clearly in all conditions. The adjustable camera lens makes it possible for you to get the best possible view as you drive in reverse. The 149-degree wide-angle view promises improved safety. Plus, it provides backup lines so that you can always see when you're in danger of a collision.
Buy it here: Xroose High-Definition Car Backup Camera
24. HD Polarized Sport Sunglasses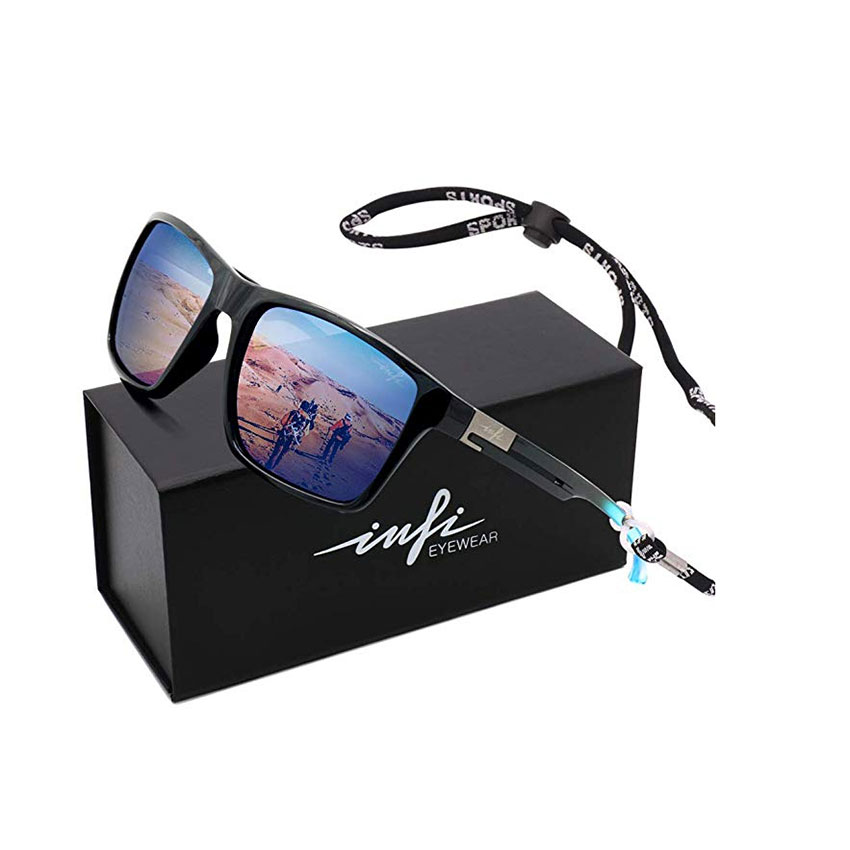 These vintage wayfarer-style polarized sunglasses are perfect for any outdoor sport, including driving. With TAC mirrored lenses and a classic design, these are the accessory that never goes out of style. Wearing them improves vision on the road by reflecting sunlight and glare. The result is less squinting and eye fatigue as well as improved safety. You'll be able to drive in intense sunlight without being concerned or uncomfortable.
Buy it here: HD Polarized Sport Sunglasses
25. iOttie iTap 2 Wireless Magnetic Qi Wireless Charging Air Vent Mount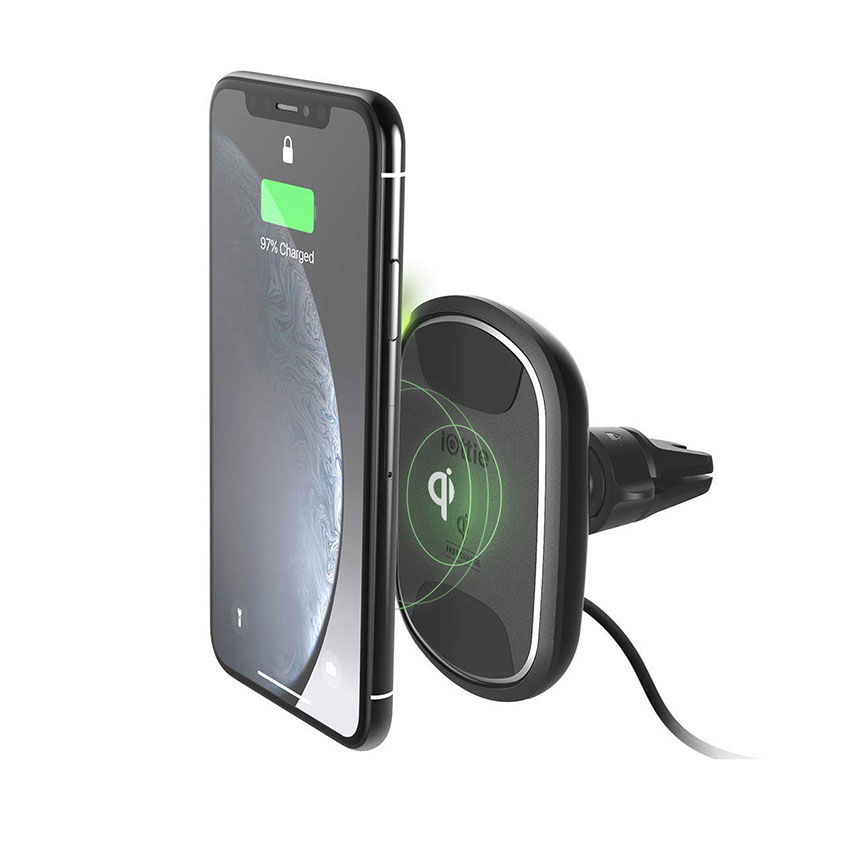 Compatible with iPhone, Samsung, and other smartphone models, this wireless charging station can be mounted to the air vent in any car. Mounting it is simple with a straightforward twist lock that is securely fitted to an air vent blade. Rare earth magnets hold the smartphone in place while it's charging. This good-looking wireless charger is a slick addition to any passenger vehicle thanks to its usefulness.
Buy it here: Wireless Charging Air Vent Mount
26. Bellroy Leather Key Cover Plus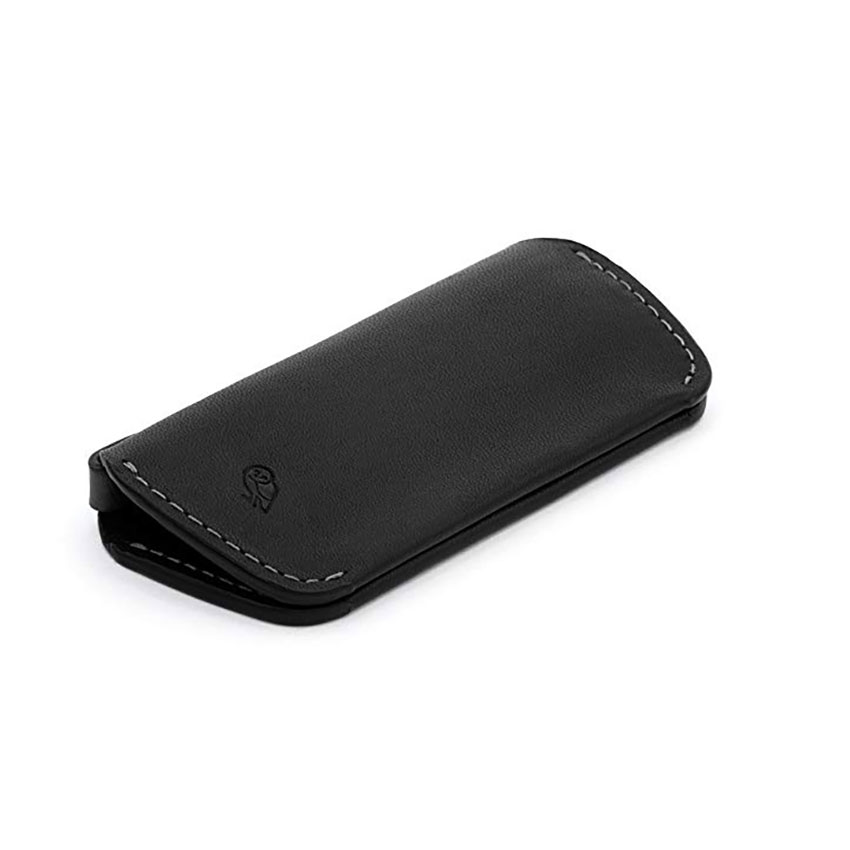 A secure and attractive place to store between four and eight keys, this leather key cover features a bi-fold design with a magnetic closure that can be opened or closed with one hand. A key fob may be attached to the leather loop. This handsome accessory measures 0.4″ by 1.6″ by 3.6″ so that it can easily fit into a pocket. You'll never lose your keys again thanks to this beautiful leather cover.
Buy it here: Bellroy Leather Key Cover Plus
27. Brush Hero – Wheel Brush, Premium Water-Powered Turbine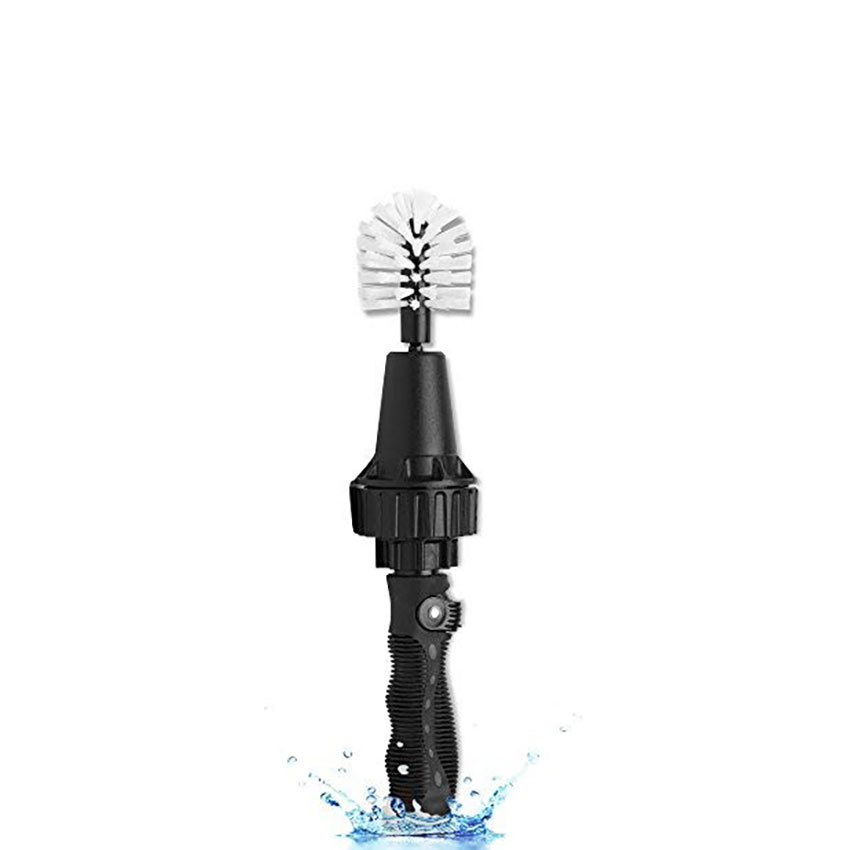 If you've got a tough cleaning job, like your tire rims, then this is the perfect tool. It's made in the USA and powered by a garden hose. The powerfully spinning scrub brush will get your wheels clean like never before, reaching into tight spaces so that you don't have to.
Buy it here: Brush Hero Premium Water-Powered Turbine
28. Cuisinart CGG-180T Petit Gourmet Portable Tabletop Gas Grill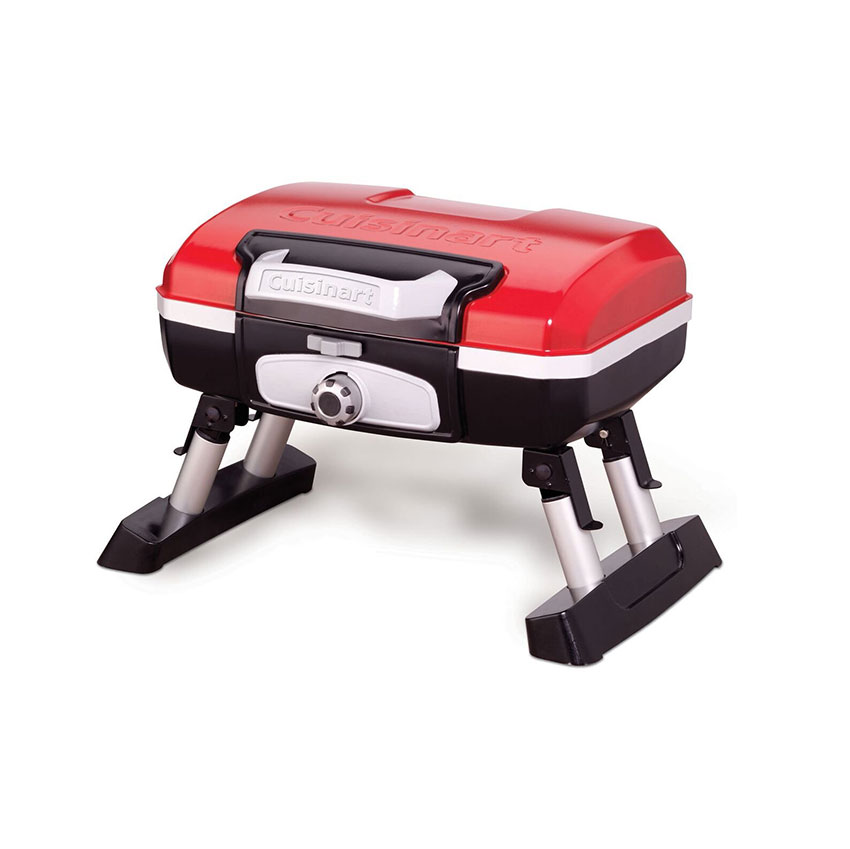 This is the perfect gift for anyone who wants to be able to enjoy a cookout at the end of a long drive. Completely portable, this gas grill from Cuisinart weighs only 17 pounds. Nonetheless, it is equipped with a 5,500 BTU burner and a generously sized porcelain cooking grate for easy cleaning.
Buy it here: Cuisinart Gourmet Portable Tabletop Gas Grill
29. Adam's Essentials Complete Car Detailing Upgraded Kit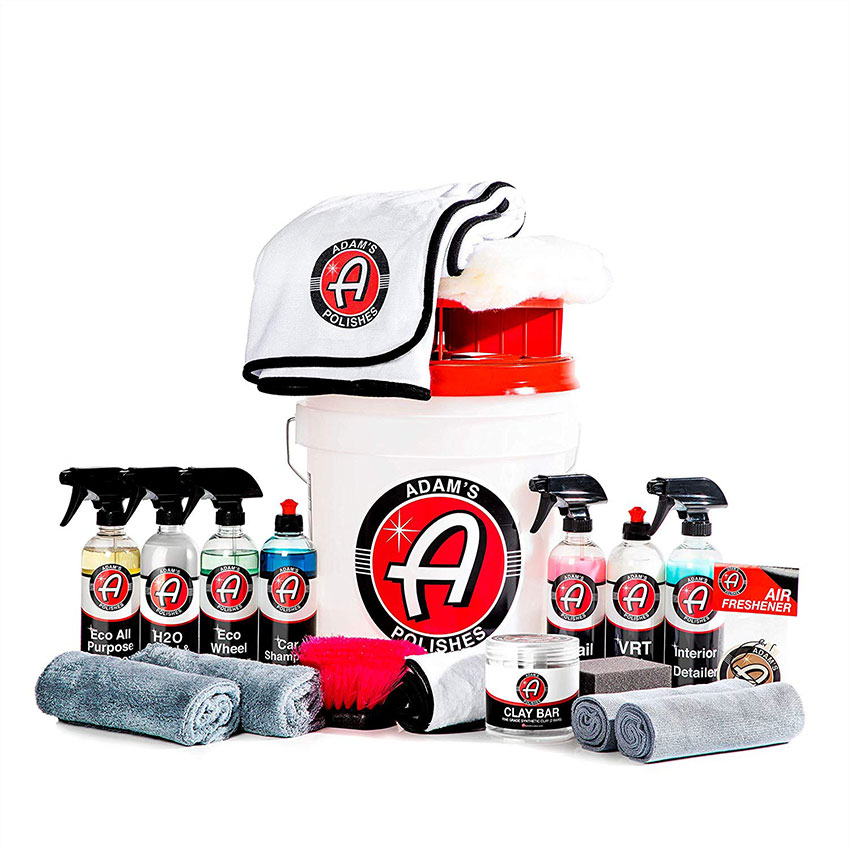 Whether you're cleaning the interior or exterior of your car, this kit has everything you need to make it look and smell as good as new. The car cleaning chemicals include detail spray, car shampoo, Total Interior Detailer, ECO All-Purpose Cleaner, H2O Guard and Gloss and Wheel Cleaner. Also in the kit are several towels to accompany the assorted cleaners, and applicators in the kit include a VRT foam block and a Visco Clay Bar. Packaged in a five-gallon carwash bucket and including a Red Wheel Face Brush, your car may even look better than new thanks to this set from Adam's.
Buy it here: Adam's Essentials Complete Car Detailing Kit
30. Victorinox Swiss Army RescueTool Pocket Knife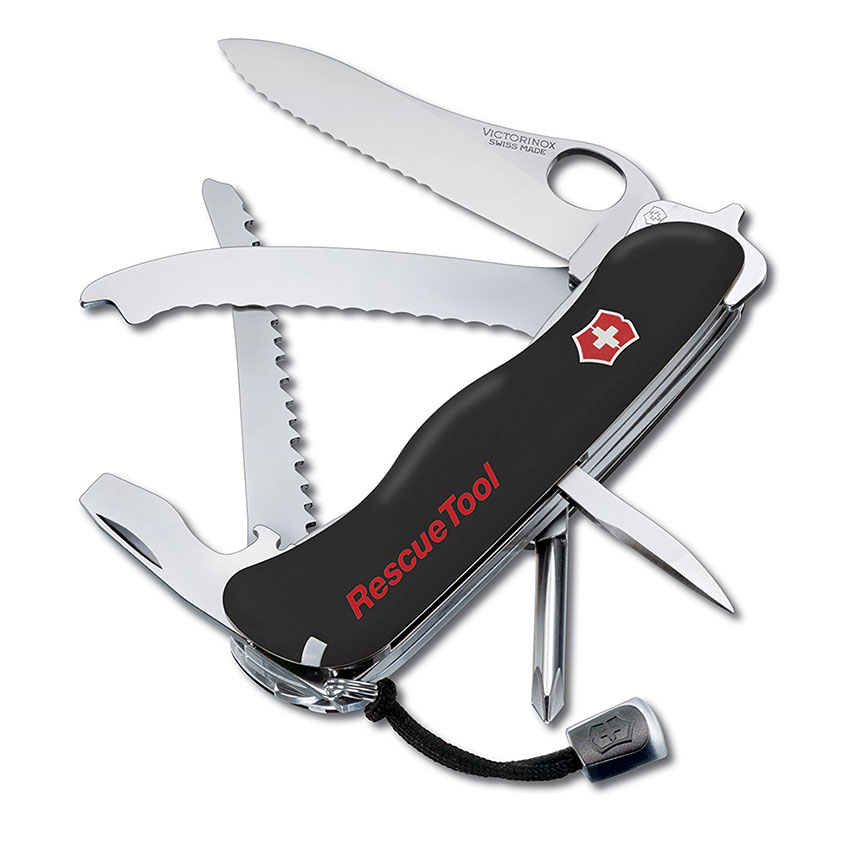 Ideal for any driver, this tool combines the usefulness of a Swiss Army knife with the peace of mind of life-saving devices such as a window breaker and a seatbelt cutter. In fact, this tool was designed with the assistance of professional rescuers, so you can trust that it performs precisely as advertised.
Buy it here: Victorinox Swiss Army RescueTool Pocket Knife
Should You Choose a Practical Gift or a Fun One?
That's another personal decision. Ultimately, you know what the driver really needs to make buying their new car a genuinely special and memorable experience.
For instance, if you are buying a gift for a younger driver, then practicality may make the most sense. You may want to consider a car alarm system, a car emergency kit, a Swiss Army rescue knife or a car trunk organizer.
On the other hand, you may want to look at items that enhance the driver's overall adventure with their new car. Maybe they need a bicycle rack or a portable grill so that they can make the most of the outdoor adventures on which their new car will take them.
Tech makes for great gifts as well. Perhaps you know that there was a coveted feature that wasn't included in the new car. Was it missing a backup camera? Does the driver want remote start functionality or a snazzy GPS system? If these features weren't included in the model they purchased, they can be added afterward. While some of these items can be installed by anyone who's pretty handy with tools, it may make even more sense to have them professionally installed.
Maybe you're just looking for better ways to keep that new car clean. In this case, perhaps it's best to opt for a car detailing kit, a hand vacuum cleaner that's optimized for use in a car, a rotating scrub brush or a deluxe set of floor mats.
Of course, there also is the stuff that is really just for fun. Think of genuine leather driving gloves that were made in Italy or a classic timepiece that comes from Ferrari. Maybe a stylish car-culture jacket or a leather key cover is the way to go.
Whether you decide to go with something serious or luxurious, this list of 30 items is certain to spark your enthusiasm.
What Makes a Nice Car Warming Gift?
Next to buying a home, purchasing a car is the most expensive purchase in life for most people. Whether it's a new pre-owned vehicle or one that just came off the assembly line, getting a new car is a pretty special event. Buying a car warming gift for a friend, spouse, significant other, or even a parent allow you to share in that joy. Whether you have a tight budget or the means to buy a lavish gift, consider the person's personality when purchasing a car-warming gift. Buying a car warming gift shows that you appreciate that person and they matter to you, so put some thought into what they love. While someone who has just bought their first new car may appreciate a practical gift, the owner of a luxury car may have the essential accessories and may enjoy something better that is a little out of the ordinary.
Things to Consider When Buying Car Gifts for Men
Typically, men are much more into their cars than women. You'll find gearheads who want to do as much maintenance as possible themselves, sportscar buffs who love the roar of the engine, and the luxury man who desires every newfound bell and whistle on the interior. You'll also find Mr. Clean, who wants to keep his wheels in tip-top condition. Note that the gearhead and sportscar buff can overlap in their choice of what makes a great car warming gift.
Tech Gidgets
What would your gearhead want? It can range from a practical choice like a model-specific accessory to a gift certificate for a unique service that your special person can't do themselves. Gearhead gifts tend to be technically oriented, so think along those lines.
Accessories
When it comes to sports car enthusiasts, these owners tend to focus on the exterior of their vehicle. Decals, the application of racing stripes, and related decorations, along with similar services that can dress up a car, are welcome gifts.
Subscription Services
For the luxury owner, think more along the lines of extraordinary or luxury gifts. Mundane and practical won't work here. Look for items like subscriptions to premium services, artistic prints of the new car, and the like for truly unique gifts.
Car Detailing
Mr. Clean wants to keep his vehicle looking good no matter what. The perfect gift for this person involves anything that will make the car look good, both inside and out. Think cleaners, paint protection coatings, carts, and organization kits for detailing supplies. Even something like car wash and detailing gift certificates will work.
Things to Consider When Buying Car Gifts for Women
Women, as car buyers, are more practical than men. Whereas men go for the bling and the luxury, women look for overall practicality. They're the ones driving the sales of SUVs and smaller vehicles. When looking for gifts for the females in your life, think basic. If it's practical, most likely, she will love it.
Organization
Women want things they can see inside their vehicles. Think about what they buy when it comes to the car itself. Your female friend probably has an SUV or a small vehicle that she can easily drive. Space may be at a premium, and she may not be concerned with luxury items but will appreciate the convenience that will make her life easier. Things like cell phone holders, an organizer that sits on the vehicle car, or a net for organizing the back of the cargo area will be welcome.
Cleaning Kits
Keeping your vehicle clean is also important as, after all, she probably feels she is constantly cleaning anyway. Consider items like molded floor mats that she can remove and easily hose down or certificates for car washes and waxes.
Emergency Kits
Women are also concerned with safety, so items such as a first aid kit that includes a small flashlight, bandages and antibiotic ointment, road flares, and even a light travel blanket will be welcome gifts. An emergency kit is also an excellent gift for a new driver or those who have just purchased their first car.
Frequently Asked Questions
Whats a good gift for a new car owner?
A new car owner is sure to appreciate a gift that makes their life easier. A nice set of floor mats or a car cover will help keep the car clean. A gift certificate to a local car wash or gas station would be useful. For the tech-savvy car owner, a wireless charger for their phone or a dash cam would be appreciated. Whatever you choose, make sure it is something that the new car owner will use and enjoy.
What do I get my boyfriend for his new car?
You could get him a gift that is practical, such as a car cover or a gift that is creative, such as a custom license plate. If you want to get him something that he will really appreciate, you could get him a subscription to a car magazine or a gift certificate to a local car wash.
What is a good car warming gift?
There are many different things you could get, but a few good ideas include: a new set of wiper blades, floor mats, or a car detail kit. These gifts will be greatly appreciated and will help keep the new car owner's car looking pristine.
What should I put in a car gift basket?
A car gift basket is a great way to show your appreciation for a new car owner. There are many different things that you can put in a car gift basket, so you can tailor it to the person's interests. Here are some ideas of what to include in a car gift basket:
Car air freshener: This is a must-have for any new car owner. Choose a scent that the person will enjoy, such as citrus or vanilla.
Navigation system: A navigation system can be a great help for a new car owner, especially if they are not familiar with the area.
Car wash kit: A car wash kit is essential for keeping a new car looking its best. Include items such as shampoo, conditioner, wax, and polish.
Gas card: A gas card can be very helpful for a new car owner. It will help them to fill up their tank without having to worry about the cost.