10 Best Plant-Based Skincare Products for Men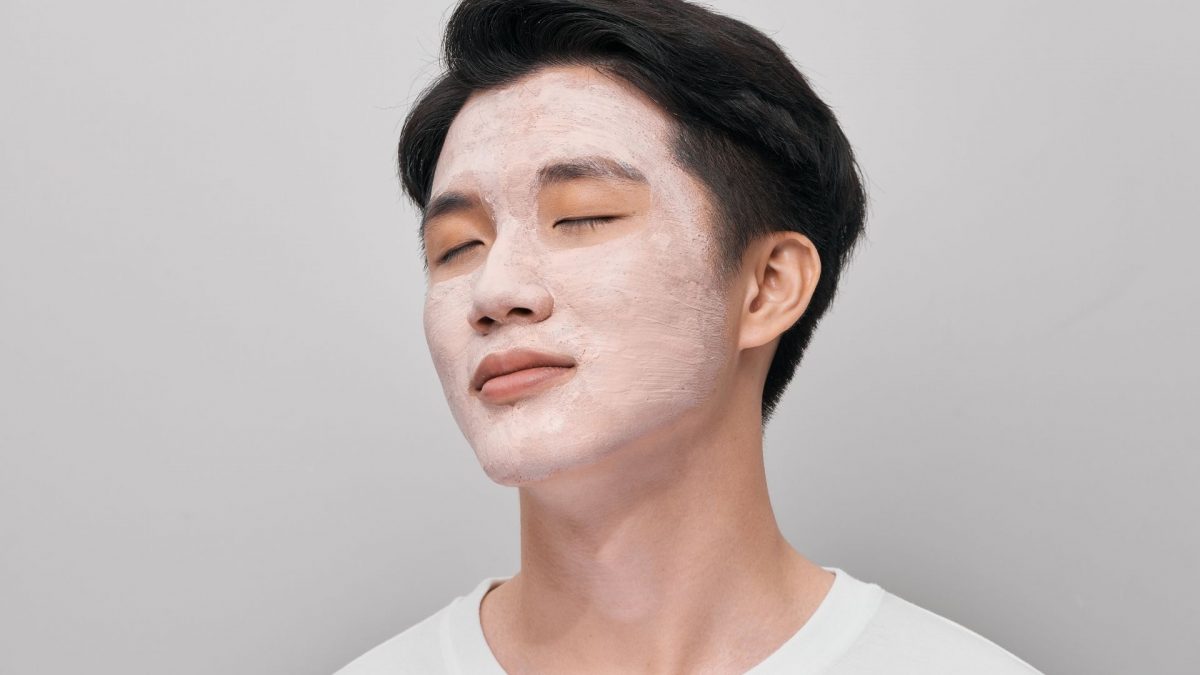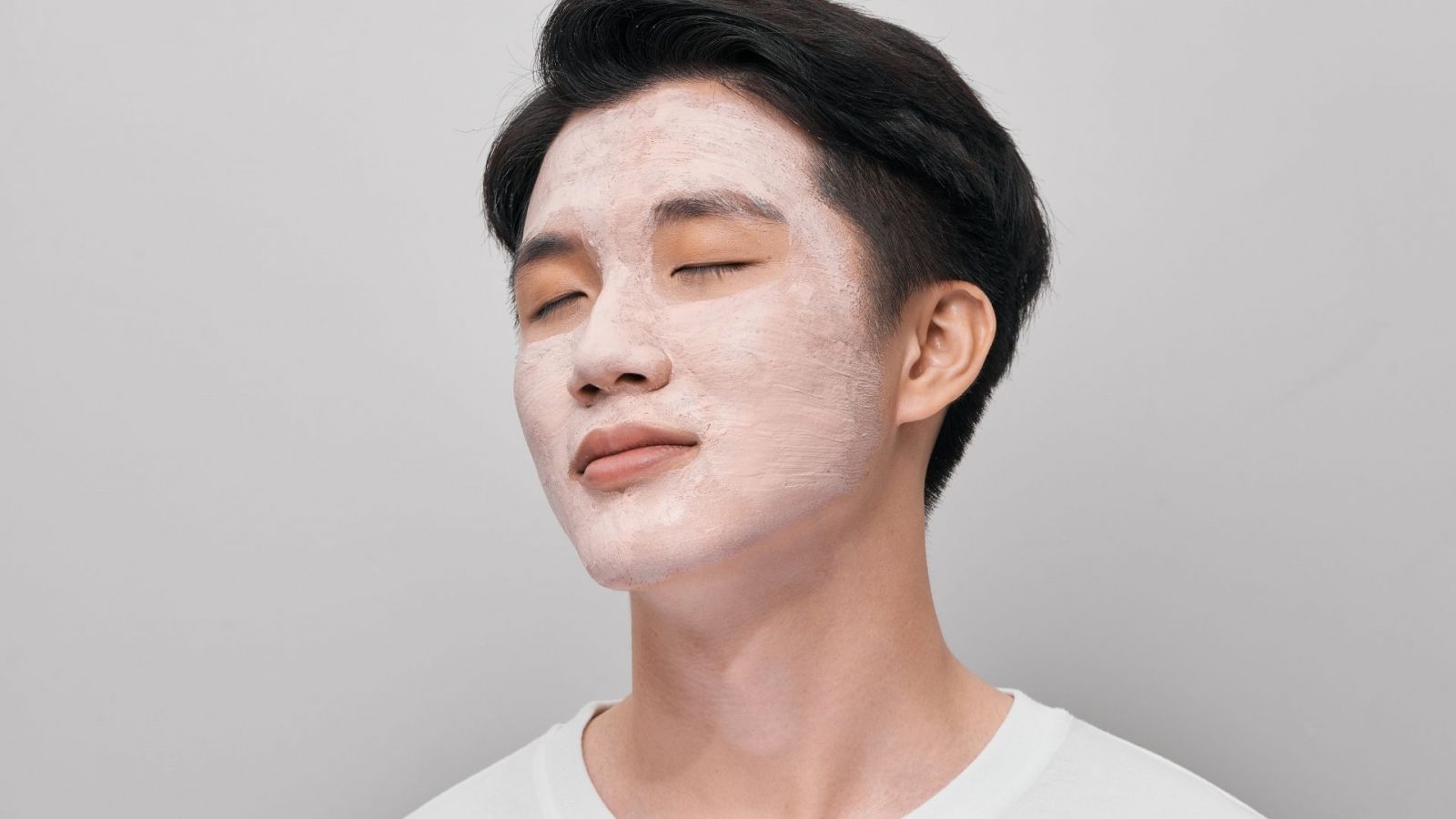 The world of personal care is finally becoming increasingly gender-neutral, and it's about time, too. Society is trending away from absurd male-based stigmas that give the impression that "real men" don't have skincare routines. 
Anyone with skin can find benefit from and enjoyment in a skincare routine that includes natural ingredients like plant-based extracts, essential oils, antioxidants, vitamins, and minerals. What's more, plant-based skincare can help men to resolve common skin issues that almost every guy deals with. 
Things like irritation and bumps after shaving. Acne. Premature aging. Redness and uneven skin tone. Issues like these can often be resolved by incorporating soothing plant-based products into your daily skincare routine.
Of course, it's not that simple. You'll need to find the right ingredients and the right products that work for your skin. That can take some experimenting… and some patience. So, we're sharing the best plant-based skin care products for men along with our guide to plant-based skincare to save you some time.
When it comes to finding the best plant-based skin care products for men, we've done most of the hard work for you. These products are not only plant-based, they're also highly effective and great for most skin types. Let's dive in.
1. The Ordinary Niacinamide 10% + Zinc 1%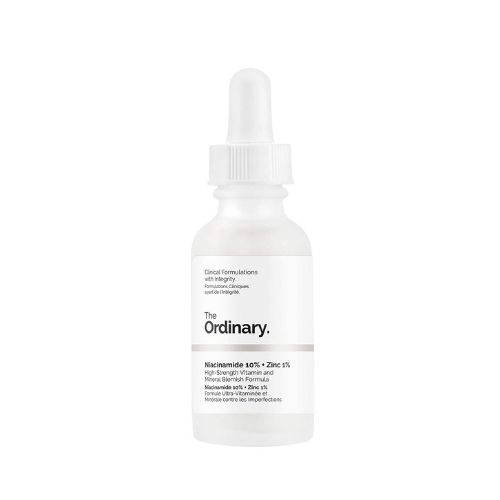 The Ordinary is known for its no-nonsense packaging and extremely effective formulas at an affordable price point. This serum made with niacinamide and zinc is a great choice for any guy who deals with acne, congested skin, excess oil production, and hyperpigmentation.
You can find it here on Amazon.
2. Jack Black Double-Duty Facial Moisturizer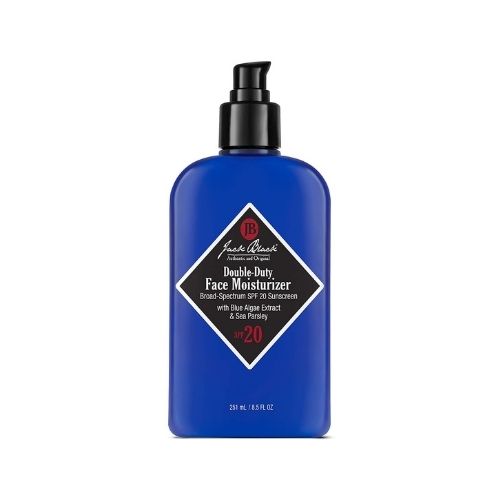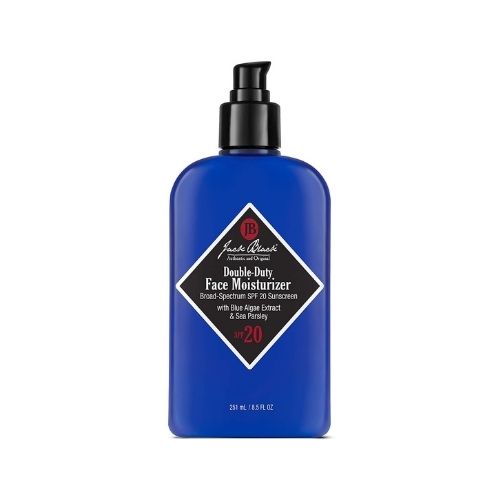 Jack Black is well known for its men's skincare line. Their vegan product range includes everything from shaving brushes to cruelty-free skincare. This SPF 20 daily moisturizer contains vitamins A and E for anti-aging plus nourishing botanicals like sea parsley and blue algae.
You can find it here on Amazon.
3. Lush Dream Cream Body Lotion
This calming body lotion is made with botanical extracts like soothing lavender, oat milk, and chamomile. It's formulated to calm irritated skin while providing soothing moisture and reducing redness.
4. Elemis Pro-Collagen Marine Cream for Men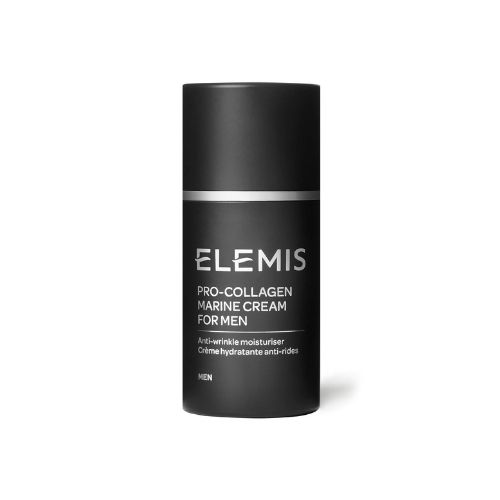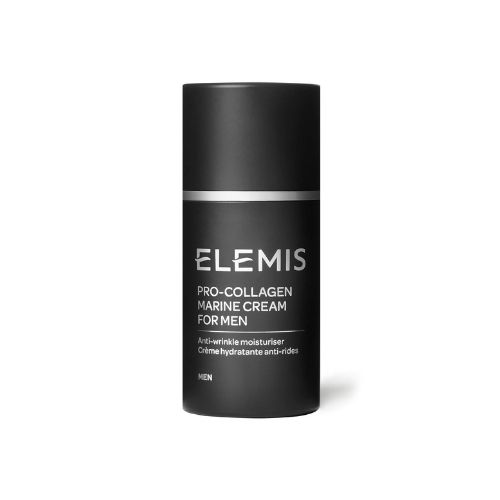 This plant-based anti-wrinkle moisturizer for men is loaded with potent botanicals like marine algae. It has powerful anti-aging and wrinkle-reducing benefits, along with excellent hydrating properties that never look oily or greasy on the skin.
You can find it here on Amazon.
5. B Skincare Argan Oil & Lemongrass Beard Oil
This multi-tasking beard oil not only leaves your beard soft and shiny but also moisturizes the skin. It contains a wide variety of beneficial botanicals for the skin, including sunflower oil, argan oil, and rosemary, lemongrass, and cypress essential oils.
6. Dr. Bronner's 18-in-1 Hemp Peppermint Pure Castile Soap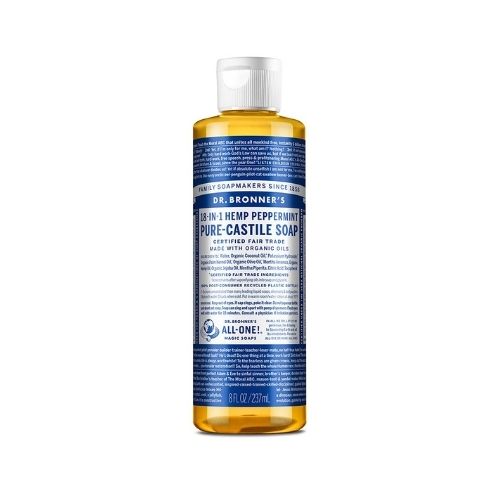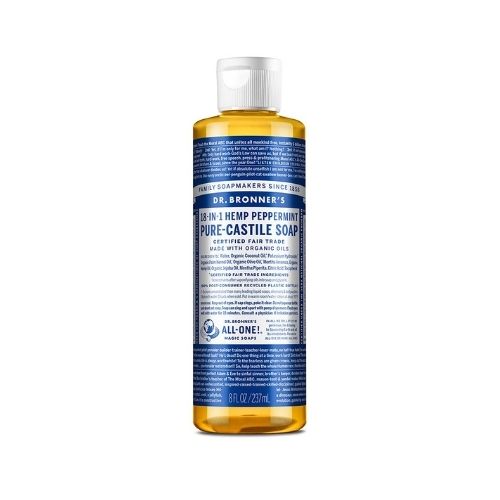 Dump your Axe body wash and give this pure castile soap from Dr. Bronner's a try. We promise you won't be disappointed! It contains almond oil, peppermint, and citrus and is available in a liquid or bar formula that's amazing for both the face and body.
You can find it here on Amazon.
7. SkinCanDo Combat-Ready Balm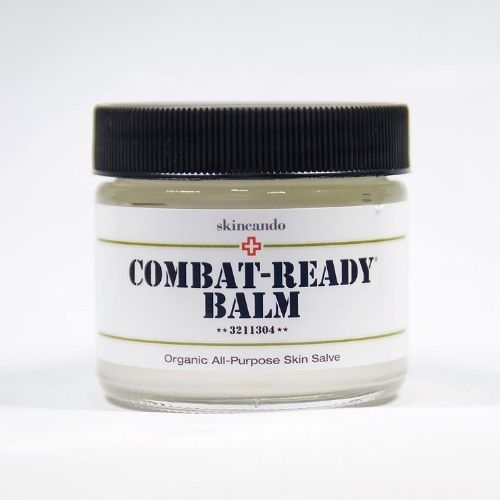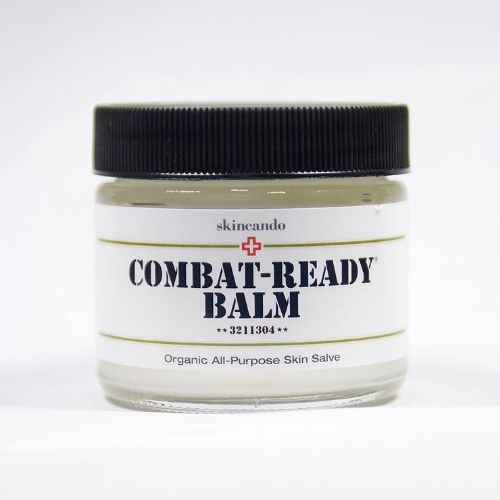 Known for its military aesthetic, SkinCanDo sends personal care packages to troops all over the globe. Their all-purpose Combat-Read Balm is made with nourishing apricot and coconut kernel oils. It's fantastic for soothing away red bumps and moisturizing a dry, tight face after shaving.
You can find it here on Amazon.
8. Lush Kalamazoo Beard and Facial Wash
Here's an amazing face wash for both your skin and beard. It contains fresh pineapple enzymes to exfoliate and deep clean, along with almond oil and apricot kernel oil to soften your beard and skin.
9. Weleda Moisture Cream for Men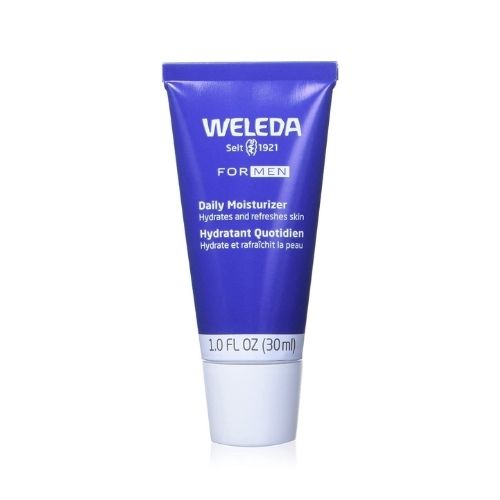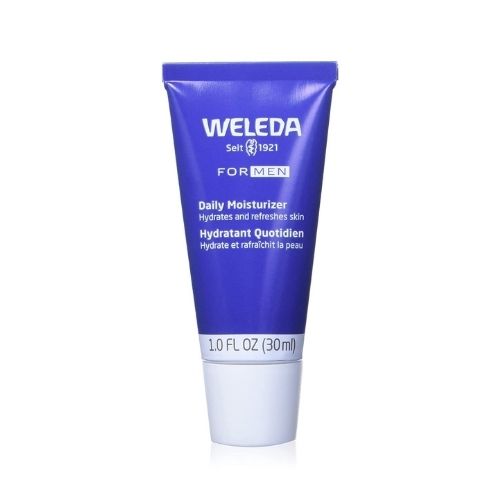 Weleda is a natural brand that grows many of its own ingredients, including jojoba and witch hazel found in its skincare products. Guys will love the lightweight, no shine, and nearly scent-free formula of their Moisture Cream for Men.
You can find it here on Amazon.
10. BullDogs' Hero Moisturizer 
Award winning brand since 2005 Bull God offers a wide range of wallet friendly products with sustainable sugarcane packaging. The moisturizer is formulated with aloe vera and other natural compounds without greasy and sticky residue. The product helps in boosting hydration and gives a premium feel and is importantly enriched with natural minerals.
What is Plant-based Skincare?
The plant-based lifestyle is big news these days, whether you're talking about diet or skincare. And while it might seem like a lot of hype, the reality is, plants offer a lot of benefits for overall health, including healthy skin.
So, what exactly is plant-based skincare? In essence, it's skin care that's made mainly from vegan ingredients that are derived from plants. Plants are loaded with vitamins, minerals, antioxidants, and other nutrients that promote healthy skin.
When you're shopping for plant-based products, it's important to purchase from reputable brands that use high-quality, certified organic ingredients. The word "natural" on the label isn't good enough because it's not regulated or verified in any way.
The best way to tell if a product is really plant-based is to read the ingredients on the label or on the company's website. Plant ingredients should be listed first. They should also make up the bulk of the ingredients. 
Some companies list plants by their Latin names, so strange-sounding names like Glycyrrhiza glabra (the Latin word for licorice) aren't an automatic red flag. If the common name isn't listed next to the Latin name, you might have to do a quick search to confirm that the ingredient is really plant-based.
Plant-Based Ingredients vs Synthetics
When scientists search for compounds that may be beneficial for human health, their search often begins with plants. Why? Because plant compounds are powerful! In fact, they're found in at least 150 of the most commonly prescribed medications in the United States.
Utilizing authentic and ethical plant-based ingredients takes a lot of extra effort and money. Synthetics are cheaper and they last longer on the shelf. That's why many brands formulate their products from synthetic ingredients that have been created to mimic the compounds found in plants. 
However, it is to be well noted that while plant based products may not always be easily accessible everywhere our secondary choice of buying products should be cruelty free where no animals are harmed in the manufacturing of the product. For example, if you like ​​hair masks with honey because honey is considered a natural conditioner to restore moisture because of the presence of vitamins, amino acids, minerals, and antioxidants, you would need to verify it on the product label if it has cruelty free certification. 
But when you compare the two, it's clear that you're not getting the same benefits that come from real, natural ingredients. Plants contain dozens of phytonutrients that provide an enormous variety of nutrients. On the other hand, synthetic ingredients are made by scientists from chemicals they have isolated and reproduced in a lab to mimic plant ingredients.
Phytonutrients are found in grains, legumes, fruits, vegetables, flowers, and even fungi. Some of the most phytonutrient-rich plants are bearberry, rosehips, and green tea. Calendula essential oil alone contains 27 assorted compounds. Each one is complex and completely different from the next. 
It's virtually impossible, not to mention impractical, for scientists to duplicate the unique chemistry of plant compounds in a lab. Synthetics may be cheaper upfront, but over the long run wouldn't you rather spend your money on products that are going to provide the most benefit for your skin?
Synthetics are a quick fix not a long-term solution for healthy skin. It all boils down to getting the real compounds, vitamins, and minerals vs chemical imitations. Truly ethical plant-based skincare brands carefully choose valuable plant-based ingredients because the payoff is worth the extra effort.
Plant-Based Skincare Benefits
There are so many reasons to make the switch to plant-based skincare! Let's take a deeper dive into the key plant-based skincare benefits that will make them a welcome addition to your daily routine.
Plant Ingredients Are Better for the Environment
In this day and age, we're all working hard to reduce our negative impact on the environment. Botanical ingredients are biodegradable. They are also processed from renewable resources using methods that are much better for the environment than synthetics or chemicals, such as petroleum-based ingredients.
Plant-Based Ingredients Are Safer
Humans have been using plant-based ingredients for thousands of years, so they are well studied. In fact, plants were used for medicinal purposes and self-care as far back as 1500 BC. We know which ones are truly effective and safe.
On the other hand, synthetic ingredients, particularly those used by the cosmetic industry, undergo very little research and testing. Many ingredients that are commonly used in the United States are banned in other countries. 
In fact, it's estimated that only 11% of synthetic chemicals used in personal care products have undergone proper safety testing.
Plant-Based Products Are a Better Value
While it's true that plant-based skincare can cost more upfront, you're actually getting more for your money because plant-based ingredients provide more active beneficial compounds. Synthetics products usually contain 80-90% fillers like waxes, oils, and water.
One of the first things you'll notice about truly plant-based products is that they are made up almost entirely of active ingredients. Ingredients like base oils, extracts, and juices are added to improve the effectiveness of the product.
Plant-Based Skincare Promotes Skin Barrier Health
Botanicals like St. John's Wart and aloe vera promote skin barrier health by reducing transepidermal water loss. They leave the skin feeling more hydrated, resulting in a more youthful appearance overall.
Plant Ingredients Support the Skin's Microbiome
By now, we're all familiar with the importance of microbiome health in the digestive system. But did you know that the skin has its own microbiome? Keeping it healthy plays a key role in supporting the skin's moisture balance and overall health.
Unfortunately, research shows that harsh synthetic ingredients repress the skin's microbiome. In essence, they strip away the beneficial bacteria on the skin.
Ingredients to Look for in Plant-Based Skincare Products
Now that you know why they're better for your skin, let's take a look at some of the most important ingredients to look for when shopping for plant-based skincare products.
Azelaic Acid
You may not have heard of azelaic acid yet, but this powerhouse plant-based ingredient is becoming increasingly popular in the skincare industry. It's a great choice for guys who want to fade acne scars or dark spots on the skin. It also fights acne in general and promotes a brighter complexion. It also has some serious antioxidant properties to combat free-radical damage and premature aging.
Chamomile
For guys who deal with redness and irritation after shaving, chamomile is a key ingredient to look for. This powerful herb isn't just good for bedtime tea and relaxation. It's also calming for troubled skin and anti-inflammatory, which makes it beneficial for acne, rosacea, psoriasis, and eczema, too.
Hyaluronic Acid
You can't miss this key ingredient in everything from serums and moisturizers to hydrating toners. Hyaluronic acid is a molecule that holds as much as 1,000 times its own weight in water. It helps your skin retain moisture and even draws in additional moisture from the air. Our bodies produce it naturally, but in decreasing amounts, as we age. It's a great choice for any guy who wants to minimize fine lines, reduce the appearance of pores, and plump up the skin.
Vitamin C
Vitamin C is a potent antioxidant that's especially beneficial for combatting the signs of premature aging related to sun damage. It supports the production of collagen to promote skin firmness and overall health. It also revitalizes and brightens dull, tired skin. Look for it on product labels as ascorbic acid.
Green Tea
Green tea is a powerful antioxidant that can benefit the skin whether you're drinking it or applying it topically in your skincare. It helps to detoxify and repair the skin, along with providing antimicrobial and anti-inflammatory benefits. It's a great choice if you're dealing with acne or oily skin, as well as for reducing redness in general.
Wrapping Up
You only get one skin to last your entire lifetime. Taking care of it should be every bit as important as brushing your teeth or eating a healthy diet. Making the switch to plant-based skincare is a great way to maximize the benefits of your skincare routine over the haul.