Golden Gaze B&B – Reimagining LGBTQ+ Travel in Canada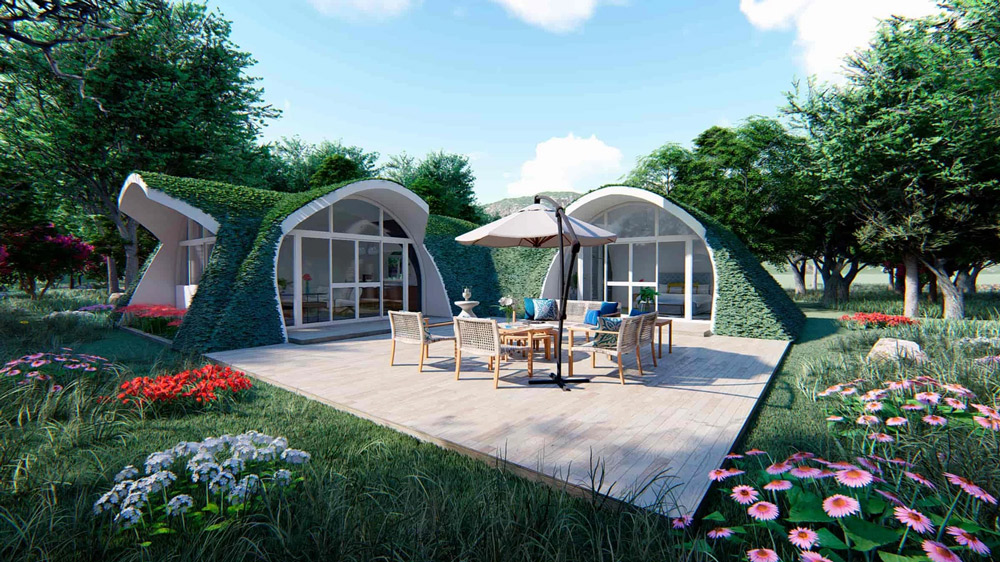 Written by guests Katie and Reigh Ring
Golden Gaze B&B is reimagining the tourism industry to be dynamically sustainable, accessible, and inclusive. 
We are Reigh (they/them) and Katie (she/her), a Canadian couple in love with each other and the mountains, who have always dreamed of having more 2SLGBTQ+ friendly, sustainable, and accessible vacation options to pick from.
We love to travel, especially for our anniversaries, but have often felt disenchanted by the experiences we faced as a queer, interracial couple–whether that was rude comments from unwelcoming hosts (despite messaging in advance to determine how welcome we'd be), snide remarks from fellow guests, or even just staying at places with no recycling bins, each time we travelled we came away thinking "we could do better then this." 
Thus the vision for Golden Gaze was born, and we set out to create our very own Bed and Breakfast.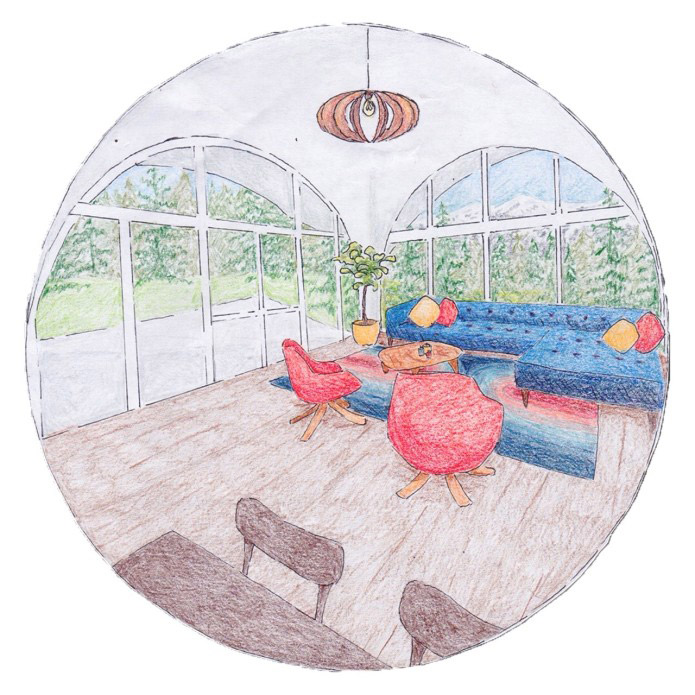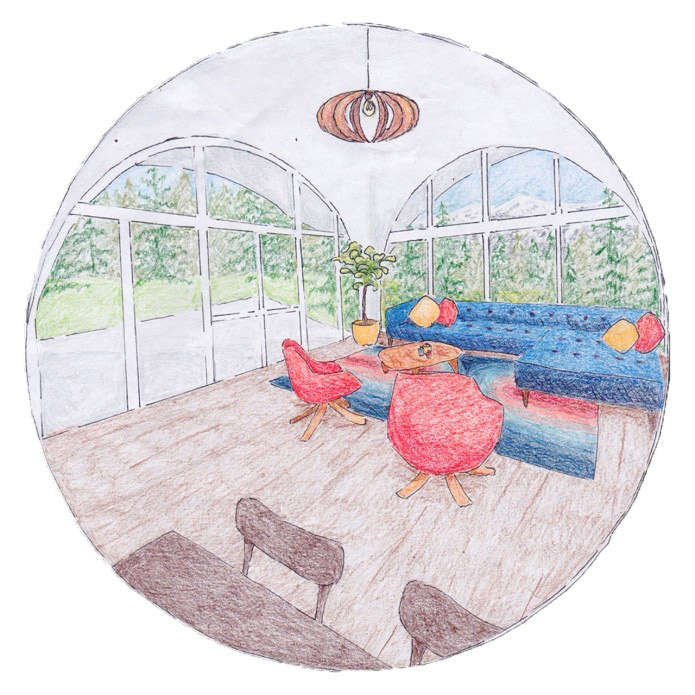 When we think about the future for Golden Gaze, we envision intimate weddings overlooking the Golden mountains of Western Canada and couples cuddling in a hammock, celebrating their first anniversary connecting to each other and the world around them. We picture the friends' trips, full of laughter and s'mores around a firepit. We envision the hearty, homemade breakfasts, and the vibrant conversations over coffee. 
We dreamt up the perfect vacation rental, based on all the best parts of our previous vacations, and our ideas on how to make them more sustainable, accessible, and dynamically inclusive:
Farm-to-table breakfasts
King-sized beds and spacious bathrooms
Wood Burning sauna
Picturesque location
On-site relationship and self-development coaching
Yoga, movement, and meditation sanctuary
Cannabis friendly smoking lounge
Artisan crafted items for sale
Luxury toiletries for all body and hair types
Accessibility and inclusivity measures to make our guests feel truly welcome
Affordable private event rentals
And more!
Vacations should be restorative, and full of opportunities to feel treated and cared for. We want to make a place where anyone can feel welcome, which is why we are explicitly affirming for Queer/Trans, Racialized, Disabled, Fat and/or Polyam folks, so everyone feels freer to connect deeply to themselves, their partner(s), and the natural world around us. We've known the experience of going on vacation just to endure racism and homophobia when we arrive, so we are taking careful considerations to not recreate that experience for others. This among, other reasons, is why we are dedicating to making Golden Gaze B&B as accessible as possible for our Disabled community members and having a dynamically accessible and adaptable property. 
But even beyond creating a space where 2SLGBTQ+ and other marginalized folks feel safe to vacation, we wanted to create a space that gives back to our land as much as we can.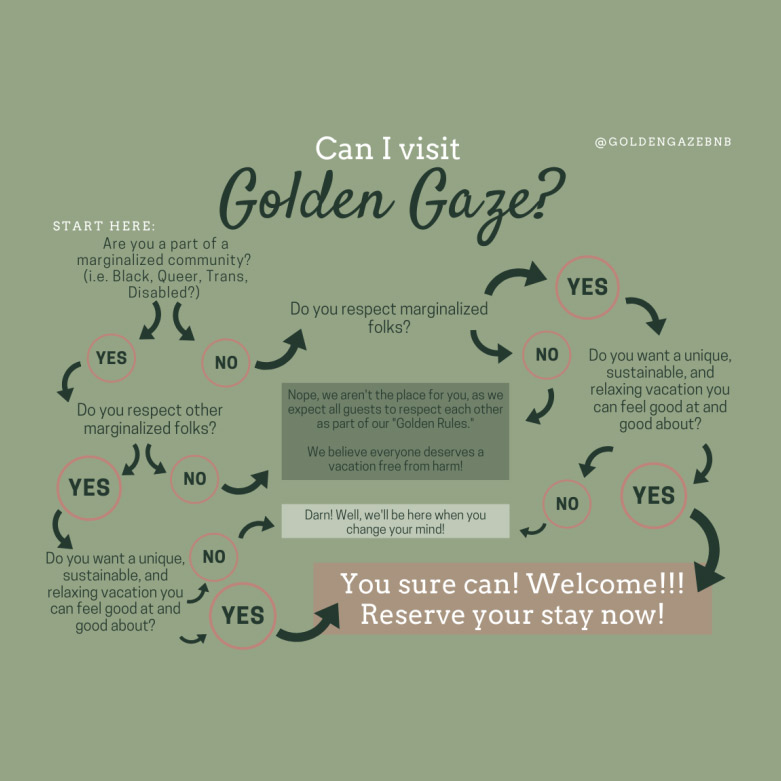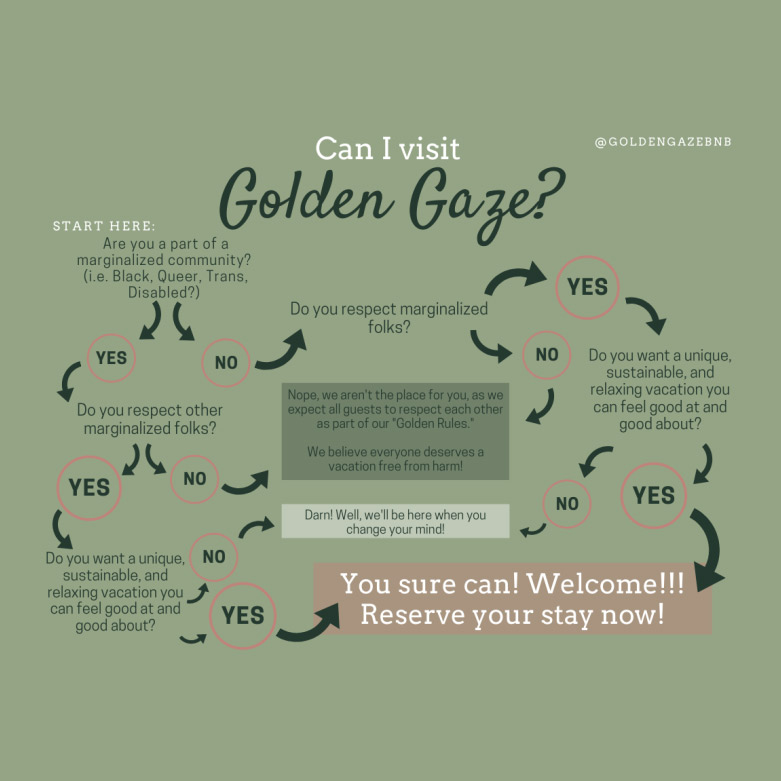 Sustainability is one of the key tenets of our vision. For us this includes building, landscaping, and operating our property in line with the local the Ɂakisq̓nuk Landcode (stewarded by the local Indigenous population), serving homegrown food, using sustainable energy sources, and having dynamic waste disposal options. We hope to inspire each of our guests to envelope deeper sustainability practices into their own home after they leave us!
Supporting our vision for Golden Gaze B&B means you're supporting a place of healing, transformation, and connection for everyone. It also means you're investing in Queer and Black businesses, and helping create a world that is a healthier, more vibrant place for everyone to enjoy and thrive in. 
To make Golden Gaze come to life it will have to be because people believe in it and want to see more places like this exist. Our Indiegogo Campaign is all or nothing, meaning if we don't reach our funding goal, we don't get to build–and we have just until November 15th to make it happen. The fastest way to reach our goal is if just 329 more folks consider prepaying for their future vacation with us, but even if folks give $1-10 dollars to our campaign, it helps boost the amount of backers we have and helps send a signal to banks and future investors that visions like this are worth investing in, and that people support having spaces like this in our future!
We hope to host many of you in the future at Golden Gaze Bed and Breakfast!
Campaign: https://igg.me/at/goldengazebnb
Website: www.goldengazebnb.com