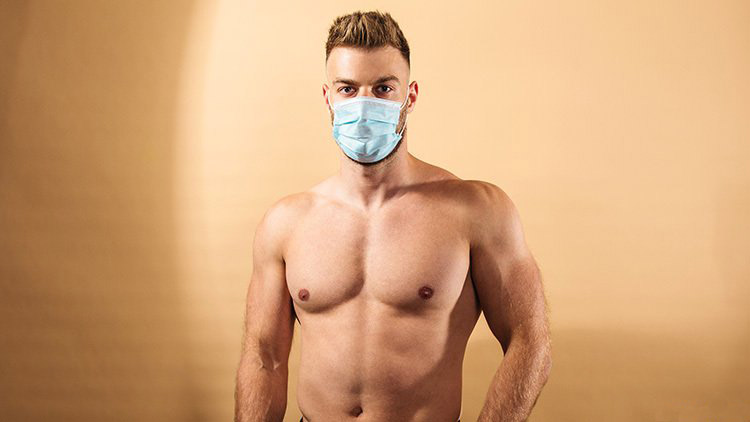 Featured Writer: Kyle Getz
As I jerked off for the fourth time in one day, I began to wonder how gay porn has managed through coronavirus. Have porn studios, like us, been forced to put everything on hold? How can the industry balance our desire for new content with personal safety in a world where we can't keep ourselves balanced? And most importantly, would a Carried-Bradshaw-style introductory paragraph still work for readers, even at a time when some readers can't work at all?
I synthesized articles and data to help answer these questions, and I interviewed Davey Wavey, creator of the gay adult website Himeros, to fill in the holes. And also make sure that you read-up on men's sexual health as that's really important too.
Disclaimer: Although Davey Wavey was not paid for his interview, Himeros spends advertising money on the podcast that I host, Gayish.
Porn Is Helping Us Cope
No one but One Million Moms would be surprised that most people consume porn: 98% of men and 73% of women, based on a 2018 study. (I can only presume that non-binary people were excluded when they refused to answer yes or no.) As the coronavirus first hit, all of our behaviors, including porn consumption, shifted. PornHub, whose analytics prove that not all those who cum are dumb, has seen a 10-20% increase in traffic compared to last year. "When we are reminded of our own mortality, we subconsciously alter our attitudes and behaviors to help us cope," explains sexual wet blanket Dr. Justin L. Lehmiller in his book The Psychology of Human Sexuality. Porn helps us escape the pain of reality.
PornHub Insights also show that searches on their site for "coronavirus" started gaining traction in late February, peaking on March 5 with over 1.5 million searches. Searches dropped notably in April and have declining ever since, perhaps a reflection of our mental fatigue and desire to get "back to normal."
How Porn Studios Adapted to the Shutdown
Porn shut down production in March following California orders that included the film industry as a non-essential service, an interesting but understandable contrast to usage trends. Many porn studios had films already in the works pre-pandemic, which allowed them several months of leeway to continue to release new content. One prominent director for gay porn studios such as Falcon and Noir indicated his content filmed prior to the shut down could last until July. Other sites adapted by using unreleased footage from previous shoots.
Another, more innovative technique was to create new films that both adhered to the health guidelines and satisfied our masochistic desire for coronavirus-themed porn. Davey Wavey told me he started producing new content in late May. As could be expected, some films enacted a Zoom-call-style sexual fantasy. The video "Through The Glass" (NSFW) depicts a voyeuristic hook-up where porn performers jerked off with each other, but with a window between them. Davey Wavey told me the film, "is actually pretty hot," which I interpreted as an acknowledgment that limitation can breed creativity.
How Porn Stars Adapted to the Studios' Shutdown
Your Instagram feed is not lying to you; performers have taken to sites like OnlyFans to earn income and produce content. PornHub, a one-stop-shop of useful insights for lethargic writers, indicates there has been a 30% increase in daily uploads from verified models. The Just For Fans platform has seen "the number of models who've signed up to provide their own page has at least doubled, if not tripled, since before the pandemic," as reported in June by HIVPlusMag.com.
Porn Studios Resume Production
As the businesses have started to open up again, porn performers have done the same, whether because of income, studio expectations, or the personal enjoyment of their work. Production holds were lifted in June, although the porn industry advocacy group Free Speech Coalition (FSC) "advised against resuming production." Some porn studios did indeed resume regular production of their more typical, non-corona-themed videos, including Himeros. The porn industry has already been suffering financially from the growing prevalence of free tube sites, and protecting diminishing profits requires the production of new content.
Like all industries, the porn industry cannot guarantee zero risk. However, living through the HIV pandemic means they may be better equipped than others to help reduce those risks. The Performer Availability Screening Service (PASS) is an example of an existing infrastructure that fosters health and responsibility. Created by Dr. Sharon Mitchell, PASS is a central database that standardizes HIV and STI testing, which porn studios can use to clear performers for work. According to PASS's FAQs, COVID-19 has been added to the panel of tests. Additionally, the industry already had protocols for contact tracing and production shut-downs in the face of outbreaks.
Sexual Repression Hampers Potential COVID-19 Solutions
In spite of what lawmakers and officials could learn from PASS and other porn industry regulations, Mike Stabile, communications directors for the FSC, stated in May that he had not been contacted to provide his expertise. Societal judgement and criminalization of sex-based industries harm U.S. citizens in a myriad of ways, and a failure to utilize experts like Stabile in the time of the coronavirus is one more for the list. In just one manifestation of societal bias, one Reuters article referred to the PASS creator as "Sharon Mitchell, a former porn star who now holds a doctorate in human sexuality." In what other industry would the honorific "Dr." be missing from her name? Both her doctorate and first-hand experience in the industry give her unique expertise that could be drawn from.
Beyond PASS, porn studios also had on-set sterilization procedures established before the pandemic. According to performer Lotus Lain, "gloves, masks and alcohol wipes" are "standard operating procedure." Of course, HIV and COVID-19 are contracted and spread through very different methods, so these precautions won't translate perfectly to potential coronavirus guidelines, but they could provide the government and businesses with a useful starting place.
Challenges COVID-19 Presents to Porn Industry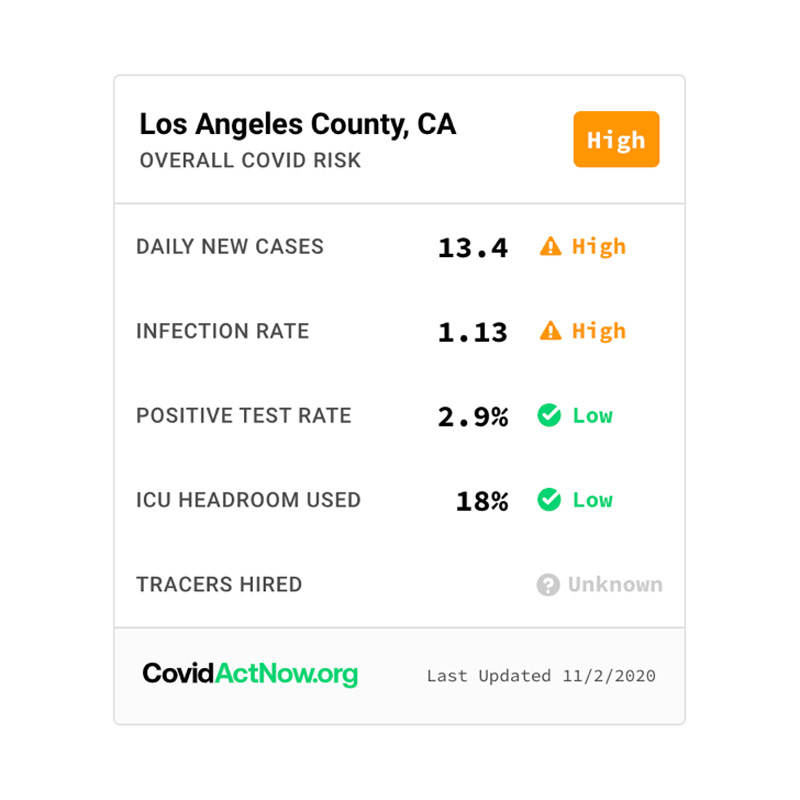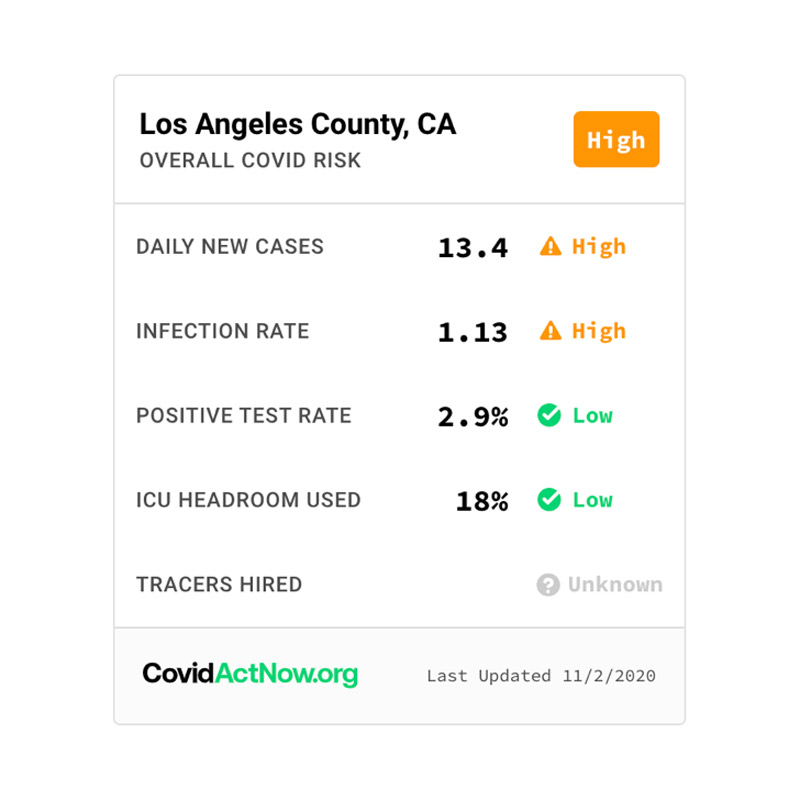 Still, the porn industry has faced their own outbreaks of coronavirus, though seemingly a fraction of those that came from the numerous Trump rallies. For example, in July, the FSC reported an outbreak that resulted in at least three performers testing positive for COVID-19, as well as an unstated number of other crew. Their report pointed to the fact that the affected studios were not members of FSC, and testing was done outside of PASS. In October, two people tested positive for COVID-19 after a shoot, in spite of getting the proper testing and negative results prior. The FSC provided reassurance that they performed contact tracing and quarantined those who were exposed.
The United States' failure to contain the coronavirus expounds the risk of exposure in the same way it does for the rest of the country. On their COVID-19 announcement page, the FSC highlights the risk for three counties where porn is commonly produced, which all have a "high" or "critical" risk, based on November 2 data from CovidActNow.org. Los Angeles County, for example, is cited as having over 13 new cases being reported daily.
The Issues Go Deeper Than the Pandemic
Davey Wavey pointed out to me that other issues surfacing this year are not a result of, but rather exacerbated by, the pandemic. PASS-certified facilities are allowed to charge up to $200 for their testing, which performs pay for out of pocket. (To their credit, some porn studios and the FSC's Performer Subsidy Fund aim to offset this cost.) There is no porn industry version of the Screen Actors Guild or the Writers Guild of America. They don't have sick time or paid time off. Porn actors were already at a higher risk of drug use and death by suicide. In an attempt to combat this alarming trend, Himeros offers free counseling services after shoots, which roughly half take advantage of.
The coronavirus isn't the only widespread issue at play. The fetishization of Black and other models of color are prevalent, which the Black Lives Matter protests should help to shine an even bigger spotlight on. "Black Cocks Matter," a film produced by Lucas Entertainment, was criticized by porn news outlets as being tone-deaf, and adult industry insider Zachary Sire called "abhorrent" in his article (NSFW) on Str8UpGayPorn. Himeros' approach, as seen in their video "Political Party Bottom" (NSFW), shows a Black performer literally and figuratively fucking the MAGA hat off of a white Trump Supporter. Admittedly, in spite of the earnest attempt at positive representation, the concept still hit me with pangs of discomfort.
What the Gay Porn Industry (and the Rest of Us) Should Learn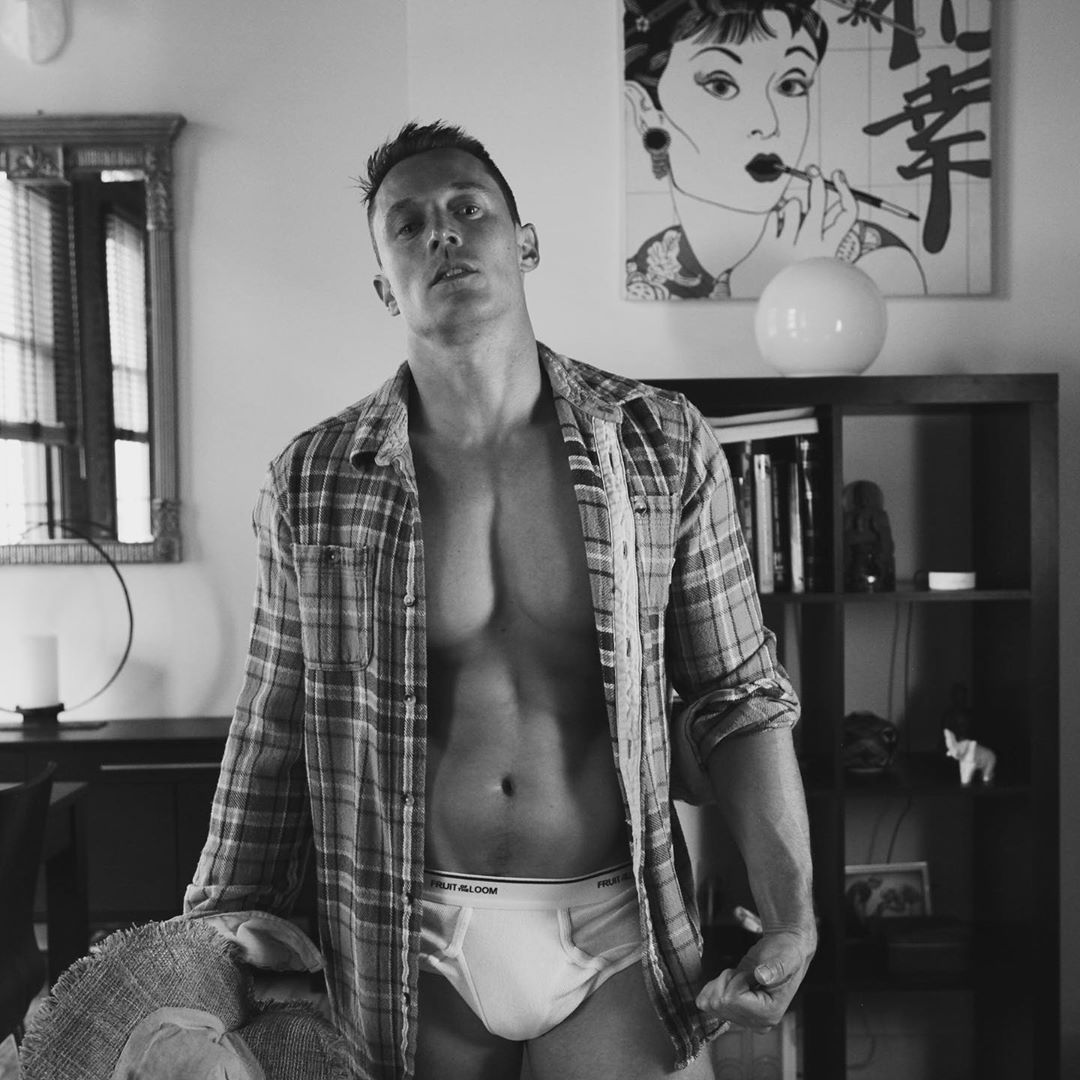 DW (a nickname Davey Wavey has asked me not to call him) highlighted that, particularly during the production shutdown earlier this year, studios need to learn that there are many ways to have sex that don't include anal. Much of gay porn has so consistently followed the same, predictable structure that I'm beginning to suspect Bait Bus videos might be staged. DW wants porn producers to accept that they need to become more creative. This is a time for introspection in all areas of our life, including porn.
In addition, while the porn industry is advanced in many of its safety protocols, there is far more that can be done. Safety is not as simple as regular testing and masks. Beyond the direct health concerns, Black performers and performers of color deserve to feel safe in all aspects of their work. In my final ass-kissing reference to Davey Wavey, Himeros hired an anti-racism educator to audit the shoots, and they pointed out that diversity has to exist behind the camera, too. Even if studios strictly adhere to coronavirus guidelines, would a Black perform feel safe with an all-white crew behind the camera?
Porn actors have always deserved more respect for their work than our society has provided, particularly given how ubiquitous porn consumption is. The risks they take, especially now, to provide people with a much-needed release, should be commended in the same vein as grocery store and sanitation workers. Had I not abandoned the Carrie Bradshaw style after the first paragraph, I would neatly wrap this up with an unoriginal but apt metaphor, like this one: porn is like the perfect pair of Louis Vuitton shoes—they make even the most difficult of times worth living.
Kyle is the co-host of Gayish, three-time nominee for Best LGBTQ Podcast. Kyle's writing has been published in literary journals such as The James Franco Review, Arkana, and Cat on a Leash Review. More info available at kylegetz.com.