Holiday Survival Guide: Tips for Saving Sanity with Holiday Stress
"It's the most wonderful time of the year." Or so says the Christmas song by Andy Williams. But he has no idea what's going on in your life. The holiday season is the one time of year where everyone seems to be kinder and happier (or so it seems to be). But it is also a time of year where we're thrust together with co-workers, friends, and family, stressfully expected to have a gay old time. You can get boxed into feeling some way, doing things you don't want to, and trying to manage your time with a ton of expectations. Plus, there's financial stress when you're expected to spend more money yet work fewer hours. Not to mention, you are reflecting on the year gone by, gearing up for the new year, and somehow have to get a present for everyone on your list. Here are a few tips for saving energy, money and your sanity from holiday stress.
Save Your Energy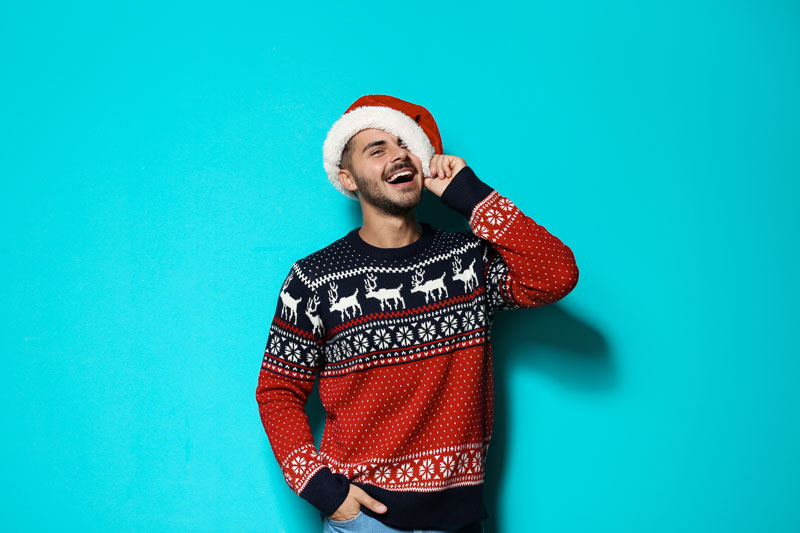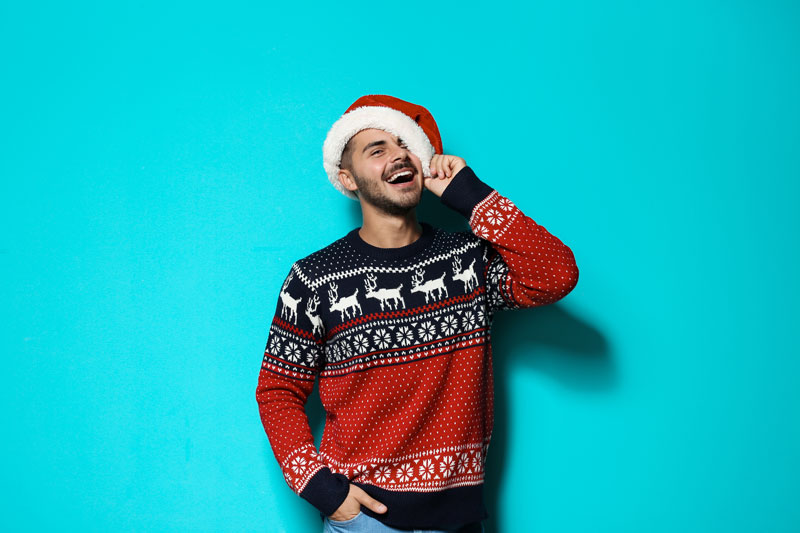 There are a million things to do. There's a ton of people to talk to, make plans with, and get gifts for. But you only have so much energy. So the first step is managing your finite amount of energy. Sure joy and holiday cheer can be energizing but that also just might be the eggnog.
Kindness is Free
Let's be honest, kindness and love are resources that expand exponentially. When you put kindness and love out in the world they multiply. You save a lot more energy rising above petty squabbles and the negative behavior of others. Hurt people hurt people. But only you can allow someone to hurt you. The key is to find a greater sense of equanimity and emotional control. Sometimes we must meet people where they are. We aren't going to convert Trump voters over the Christmas turkey. No one can make Aunt Karen have less attitude. But we can inspire others with our actions. Take the high road. And when it doubt…maybe get high. That is if cannabis is legal in your state.
Release Expectations
This is a hard skill to hone. We get socialized with our Christmas movies to believe that everyone will be holly and jolly this Christmas. We watch heartwarming commercials that convince us that that one perfect gift will make our holiday. We can't control that one horrendous family member. No matter how much they love you, your parents may not get you a gift you want. Focus on what is in your control. When we build up expectations we are doing double duty. Because we are not only using energy creating expectations we are losing energy feeling bad when they are not met. Instead, choose to be surprised.
Clean House
Sure house cleaning is a must for entertaining. But now is the perfect time of year to take an intentional look at what is taking up space and pulling focus in your home. If you clean out the things that are futzing with your focus and dragging you down you'll be surprised how much energy you have to live. This is more important than cleaning for your in-laws. It's about creating a space that works for your life and helps you live most efficiently. Now is a great time to purge. It's the end of the year, so reflect on the things you don't need in your space in the upcoming year.
Cleaning will also provide you with a treasure trove of things you'd normally hate to part with. But now you have the perfect excuse to find them a good home. Maybe you can give custody to important people in your life. Are their designer sunglasses you never wear? Give them to a friend. Is there a painting you think someone might love more. Pass it along to the parents. Or, you can utilize all of the end of the year clothing drives for the homeless, children, and the disenfranchised. It's easier to part with items if you know they are going to someone who will appreciate them more.
Having a clean living space also gives you a clear mind. It's easier to plan parties, manage a complex schedule, cook for guests, and handle your emotional self when your living space is clean and serene. Cleaning your whole place, sorting out stuff you want to donate, and shifting things around may seem daunting. So commit to taking 15-30 minutes a day to clean. By New Year's your place will be how you want it. At the very least, you will have built up good cleaning habits for next year.
When in Doubt, Don't Go Out
There's pressure to be "on" and celebrate excessively. But you can also process the holidays on your own time in your own way. Forcing yourself out when you simply aren't feeling it will most likely backfire as you end up eating, drinking or merrymaking in excess trying to overcompensate. Or wasting energy you don't have to force a smile. Instead, honor yourself emotionally. Take some time to yourself. You may get visited by three ghosts and reflect on past holidays but you'll be cleaning your emotional house. Besides, you can honor Christmas invitations with a nice card or thoughtful gift. Or you could schedule a one-on-one with friends in the New Year.
Save Your Coins
It seems like right after Thanksgiving everyone wants your money. Also, with the year ending it can feel like your budget is a bit tight. Here are some money-saving tips for your Christmas present and future.
Plan Ahead
One good way to save money is to buy your gifts ahead of time. This not only spreads out the spending over time it gives you a chance to get individual gifts rather than the last minute lunacy. Sure that might not seem helpful right now but you can get ahead of the game for next year. Consider setting up a gift box, drawer, or closet. You can stash away great finds for friends and have some good gifts on deck for a last-minute get-together or celebration. When you see something that makes you think of a friend bookmark it. You can price check and get it when it's a price that's on your budget. If you are on a budget maybe keep an eye out at sales with future Christmas and birthday gifts in mind. This helps you save more time and money in the long run.
If you shift your focus from buying gifts at the moment, you more likely will find meaningful gifts. When you see something perfect for someone it will help eliminate a lot of the end of the year pressure to find the perfect gift. What makes a great gift is it comes from the heart, suits their needs or interests, and they can use it. With all the Black Friday deals and toxic consumerism, we can be pigeonholed into unrealistic expectations of gift-giving.
Give it Away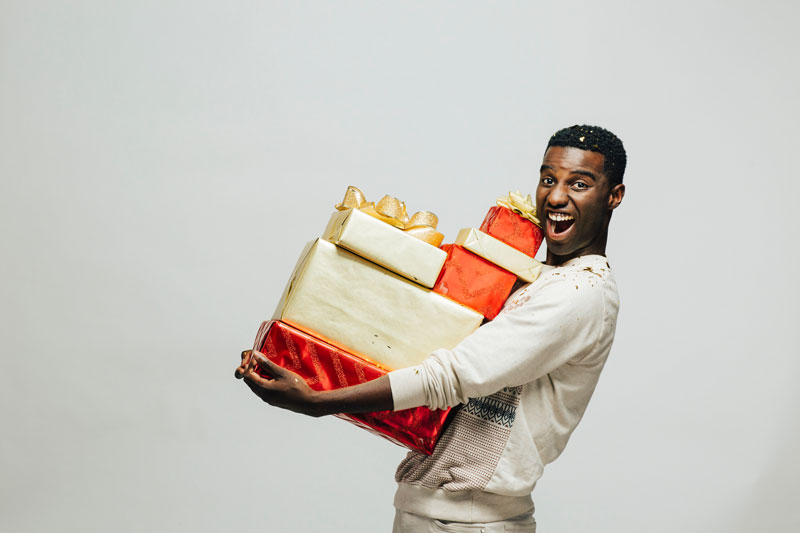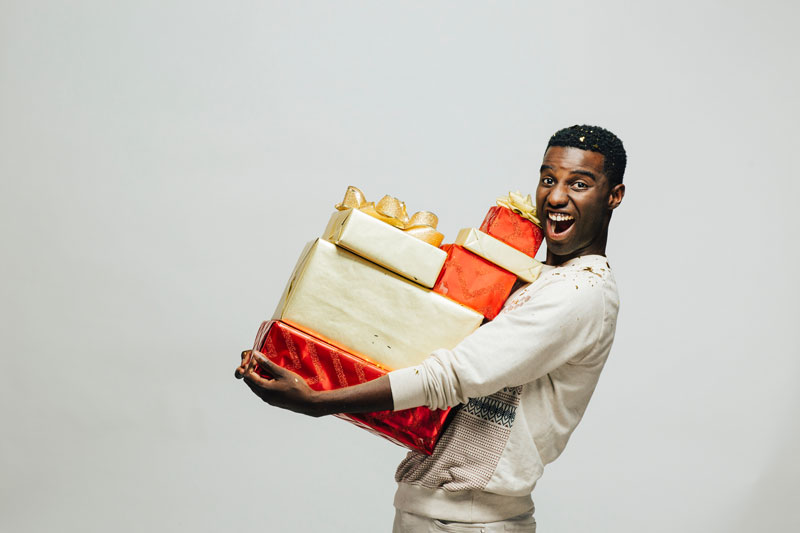 If Marie Kondo taught us one thing it's that we totally over acquire and not everything brings us joy. But that doesn't mean it wouldn't bring someone else joy. It is possible something hiding in your apartment may be meant for someone else? There may be some treasures in plain sight that might make someone else really happy. You might be loathed to get rid of something because it has such a huge sticker price or because it is so sentimental. But maybe you can just give it a good home. The old tale of The Gift of the Maji reminds us that the value of the gift is the love and intention behind it rather than its material value.
"Regifting" is thought of as de classe. But buying something someone won't use is not just a waste of money, it's bad for the environment. Now, this is not saying you should give everyone in your life the junk you do not want. But consider giving away something of value to someone who will appreciate it more.
Alternative Gifts
There's always pressure to give away stuff. But you can also give someone something from the heart. You can give someone a gift of art; whether that's a painting, a day at a museum, a subversive cross stitch or your secret Christmas cookie recipe. You can offer up your skills to help a friend with their business or in organizing their place. The holiday season is a time of togetherness and kindness, not rampant consumerism. If you are older than 12 years old you can afford to avoid thinking about gifts and instead think about experiences. Giving someone something they will use, need, or appreciate can often be better than some flashy gift du jour.
Save Your Sanity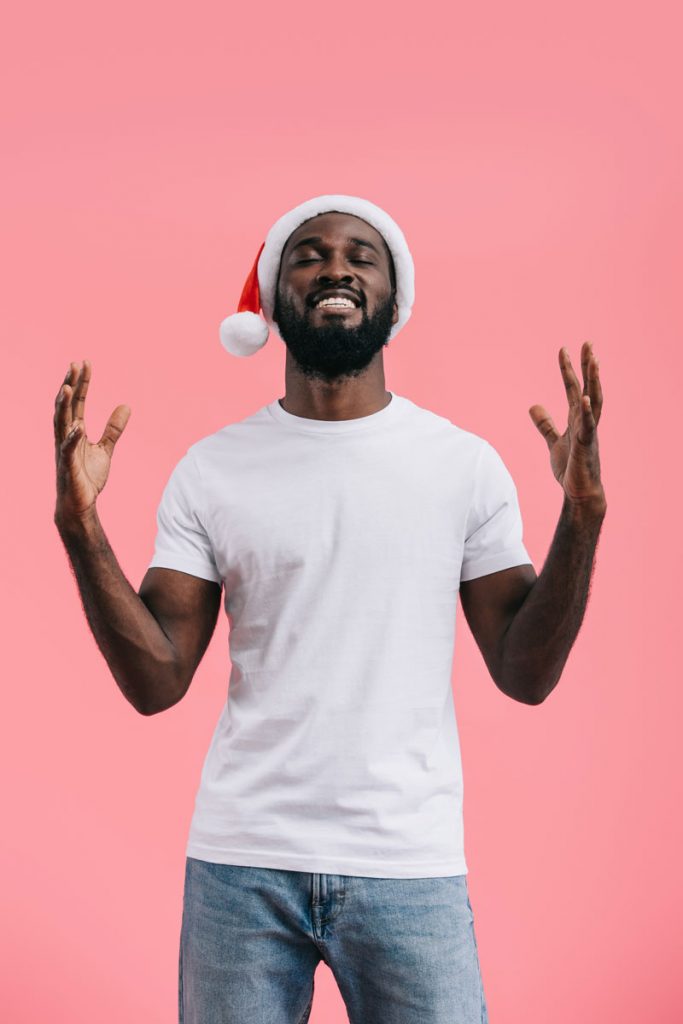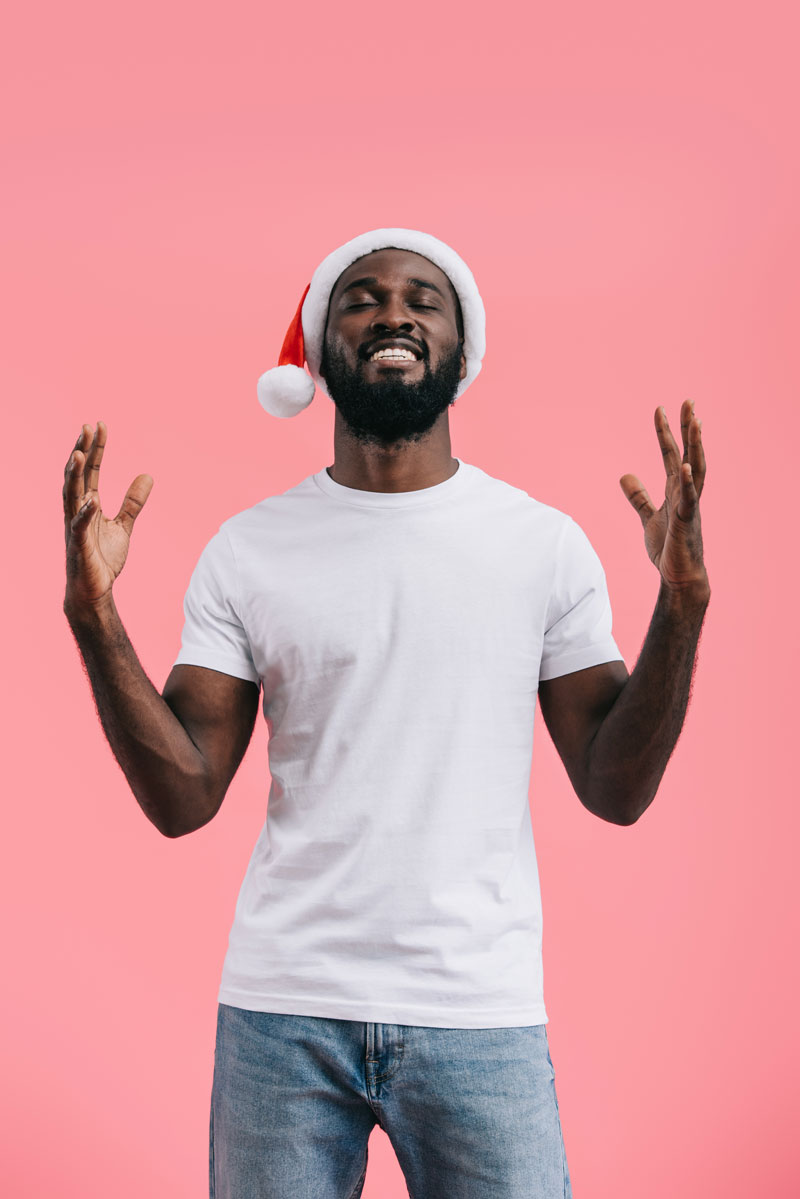 It's a great idea to focus on what is within your control. Your preparedness, emotional stability, and routine can be a godsend. You can't change the complex goings-on of your family but you can control how you react.
Cook In Bulk
Between holiday parties, get-togethers, family obligations, and other holiday meals it can all rack up time. Why not do one large scale cooking project to cover what you have to bring to each party. Bake cookies, a few pies, or make one epic dish. Then you are all set with your contribution to the holiday feast.
Keep Your Routine
It can be easy for your schedule to fall off the rails during the holiday. But now is the perfect time to double down on your routine. If you are going into the new year with goals then why not start them now. Make sure to keep up your meal prep and workout regimen to not only stay sane but to win the battle of the bulge this time of year. Take advantage of the time off to get a lot done by keeping yourself productive and keeping to your goals. If you plan well and maximize your time, you can enter into 2020 guns blazing and raring to succeed.
Focus on What you Can Control
You can't control other people. You can't control the drama, their behavior, or their actions. But you can control how you react. You can control how you feel. If you know things will be tough, avoid drinking because then you're more likely to lose control emotionally. Find ways during tense or overcrowded events to give yourself time to breathe. Finding your center is the key to success. Most of all, be in charge of your own joy. Sure Christmas carols, latkes, and the cocktails are great but the real joy comes from within.
Empathy is Free
A little empathy goes a long way. Everyone just wants to have a happy holiday. According to every A Christmas Carol remake, even the ones who say they don't secretly do. So just try your best to put a little love in your heart and out in the world. If you don't like old family traditions create new ones. If you try to focus on finding the love you'll always succeed. So you may not always be happy, but you can make your holidays happier.
Christian Cintron is a writer, actor, and stand-up comedian. He has written about entertainment and gay culture for Edge Publications, Queerty and DNA Magazine. He's also a regular contributor to Backstage.com.
YouTube: CintronicComedy // Twitter: AbsoluteCintron // Instagram: @SighKickScream