How to Pack Light for a Week: Ultimate Long Holiday Hack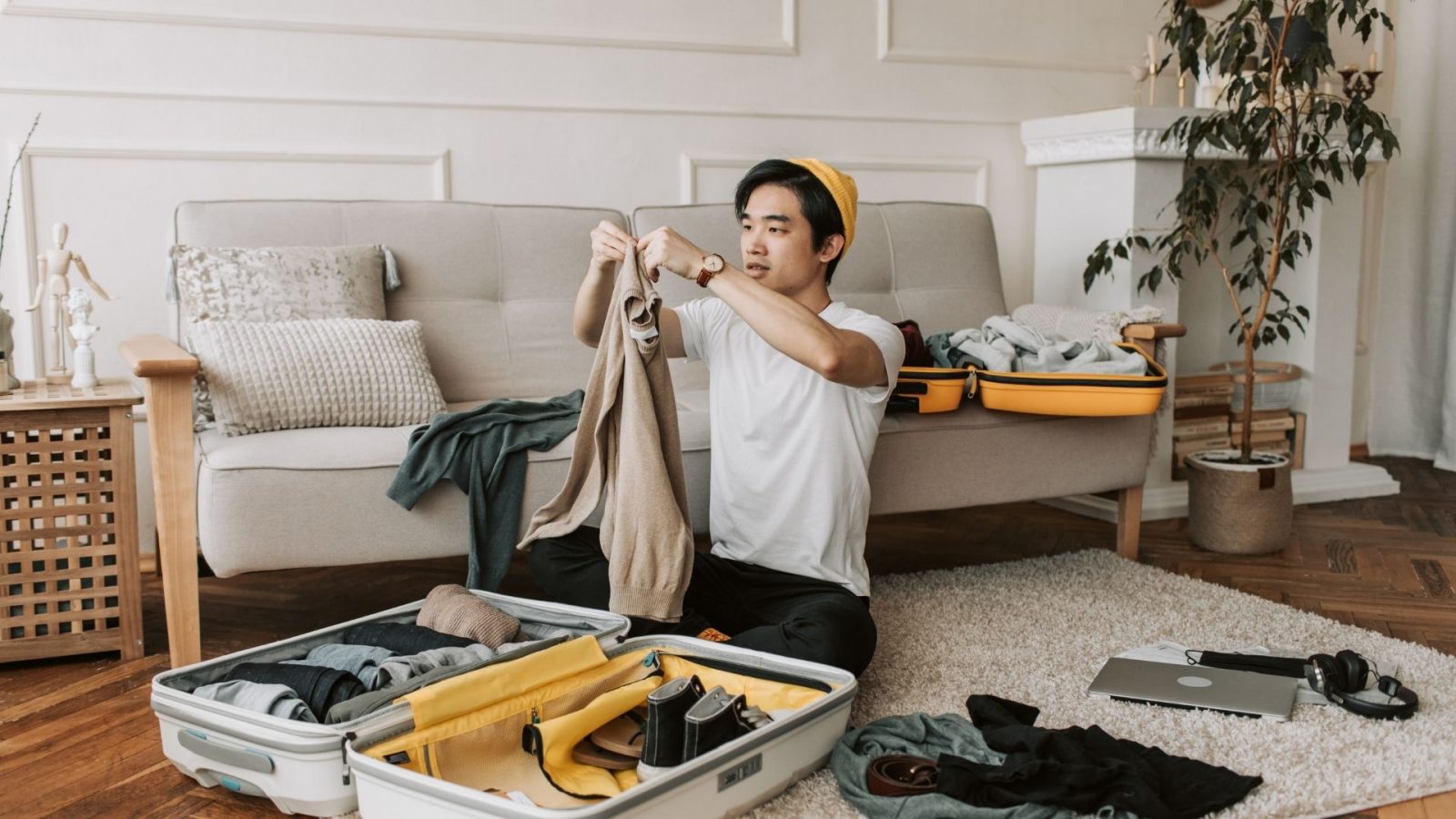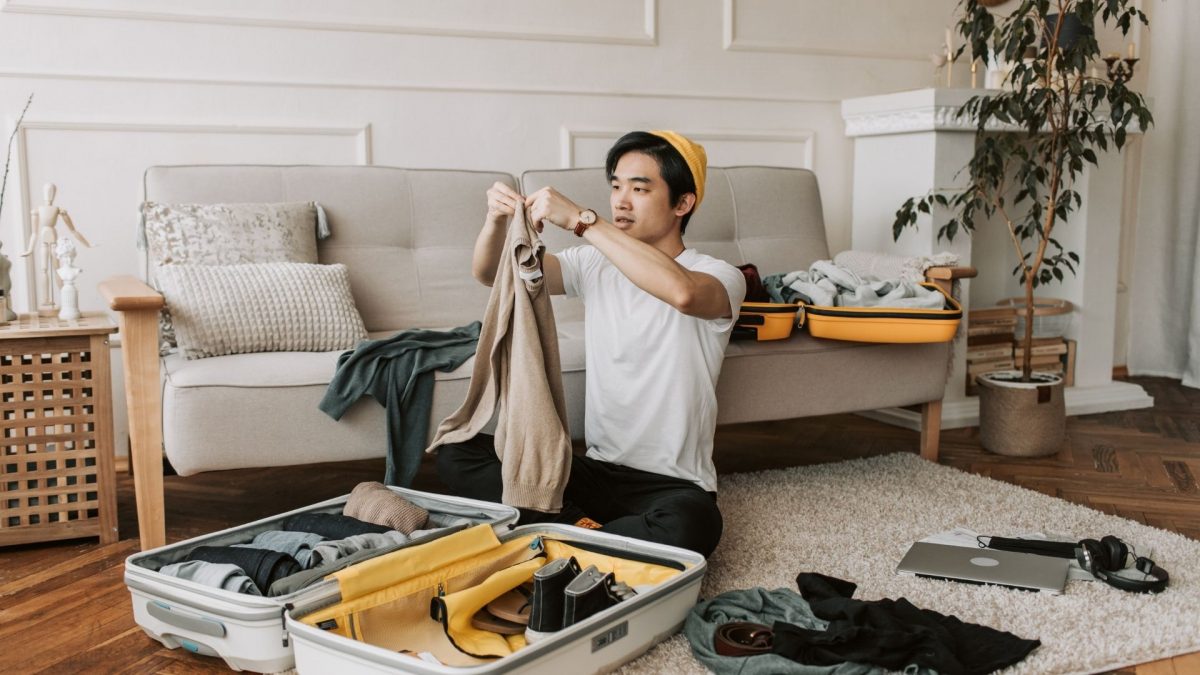 Going for a week-long holiday to unwind and have some time to slow down is an excellent idea. However, you want to keep it simple when it comes to packing, especially when you have too many viable options.
It can be quite a challenge to keep up with your goal to pack light when dealing with clothes, shoes, and other accessories. Therefore, consider implementing some proven hacks to help you make packing easier for your upcoming trip.
Here are some great hacks to help you pack light for a week and allow you to enjoy your time out fully.
Invest in a Quality Bag and Packing Cubes
One way to pack light is by ensuring that you invest in a quality bag that will fit all your items. In addition, a quality bag will provide an excellent opportunity for you to Limit your luggage when traveling.
Packing for a week allows you to carry one backpack or a small suitcase since you'll not be gone for long. Therefore, invest in an option like the Pakt's 30L backpack that will allow you to carry all your essential items.
If you choose to carry a suitcase, consider having Packing Cubes or compression packs. These items will come in handy to help you organize and compress your clothes.
Stick to Essential Clothing Items
When traveling for a week, you can easily plan out your activities and determine the type of clothes you'll pack. Take into account the place you'll visit and ensure that you have Clothing options for different occasions.
However, if you do not plan to get up to many activities, limit your clothing options and stick to 3 days worth of clothes. It will help you pack light and present an excellent opportunity to switch your look without carrying too many clothes.
Your clothing options will depend on your style and what you feel most comfortable in. Therefore ensure that you sort through your clothing options and choose ones that will allow you to enjoy your holiday fully.
Limit Your Shoe Collection
Shoes are a significant concern for many people, especially when you have a whole shoe rack of great viable options. First, however, you need to remember your goal and realize that you'll only be traveling for a week.
An excellent hack to implement is to carry one sandal, one classy shoe option, and comfortable sneakers. So, pack your sandal and elegant shoe in your luggage since they won't be bulky. Then, wear the sneakers on your way to your holiday destination.
Implementing this option gives you the freedom to attend different occasions without worrying that you'll seem out of place. Your sandals will come in handy for chilled strolls, while the classy shoes will shine through during a dinner date or special event.
Your comfortable sneaker will offer an excellent option for what to wear when going for a hike. This is a great strategy to consider if you are an outdoor person.
Going for a holiday doesn't mean you need to feel out of place because you couldn't carry your favorite pair of loafers or heels. Instead, consider investing in a bag that features a shoe compartment. Doing this will keep things well organized and less bulky.
Avoid Packing Just in Case Items
When traveling away from home, even for a week, most people tend to pack just in case items. These are items that may or may not be used during the trip but are just there if you need them.
However, in most cases, just in case items are not necessary, nor are they essential. You can comfortably go for a week without using them. Additionally, if you find the need for something, you can always easily access it from your desired destination.
Therefore, when packing, consider asking yourself whether what you are adding to your bag is an essential item for your trip. Doing this will help you eliminate many options you intend to bring with you.
Stick to Travel Size Products
Toiletries are essential when packing for a holiday. Therefore, you'll need to carry your go-to shampoos, conditioner, moisturizers, sunscreen, etc. You'll need to be wise to avoid having bulky containers in your luggage.
Bulky containers will add to your luggage and limit the possibility of you being able to pack light. Therefore, invest in travel-size refill bottles to help you empty some of your essential toiletries and bring them with you.
Travel-size bottles will easily fit into your luggage and not add any significant weight. However, ensure that you only pack a sufficient amount without going too overboard with the number of bottles.
Alternatively, you could try to find your favorite brand of products in travel-size packages. Doing this will help you avoid having to empty your products and label them.
Limit Your In-Flight Accessories
In-flight accessories make your trip more comfortable and enjoyable, especially during long flights. However, you need to remember that these accessories also add to your luggage.
Therefore, working to ensure that you only stick to essential in-flight accessories will go a long way. Some great options to stick to include;
Travel mask
Water bottle
Travel pillow
Travel scarf in place of a blanket.
These in-flight accessories are great options since they make your flight more manageable and comfortable. Additionally, they won't leave you with heavy luggage with too many items you would have easily sacrificed.
Stick to Essential Electronics
Electronics come in handy when traveling since they keep you entertained, informed, and occupied. However, with the different gadgets, you can easily get carried away with packing a whole collection of non-essentials.
Therefore, to pack light, you'll need to consider which electronics will be essential during your trip carefully. Some excellent options that come in handy wherever you're traveling include;
Your phone
Universal adapter
Phone charger
Laptop ( only when necessary)
Kindle ( optional)
Quality power bank
Your essential electronics will come in handy to remove the need to add another luggage to help accommodate your vast collection. Stick to the most essential options, and you'll have everything you need for your week-long holiday.