How to Spice Up Your Relationship In and Outside of the Bedroom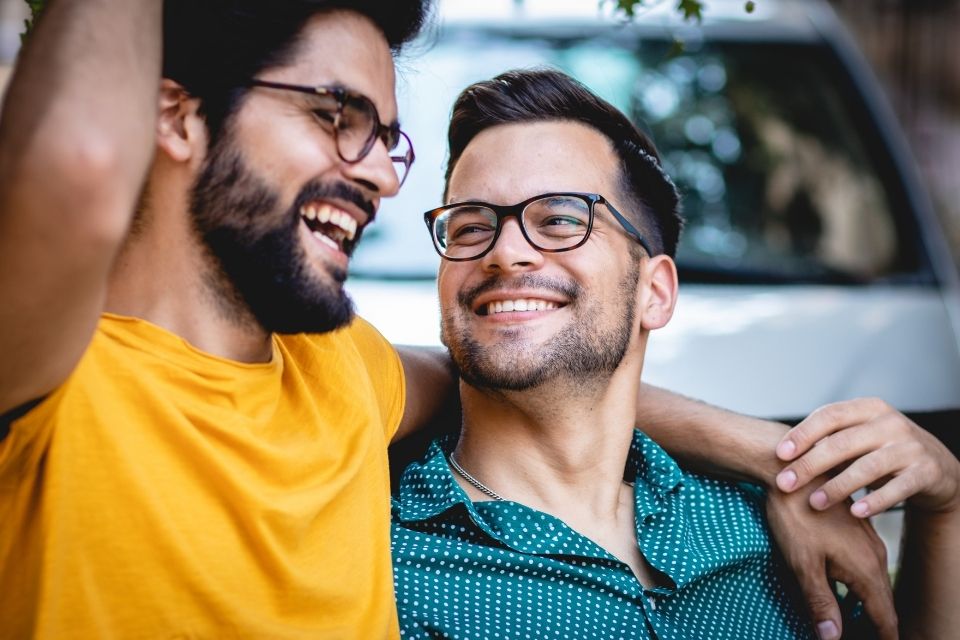 Being in a relationship is pretty stimulating. It feels good knowing you have someone by your side who cares about you, and wants to support you through the good and bad. While relationships are wonderful to be in sometimes they can fall into a routine pattern, no matter how adventurous, fun, and exciting the couple can be. Whenever life becomes conventional, for some people, it equates to boredom, the same goes for relationships whether they are cordial, romantic, or intimate. if you want to have more fun in the bedroom.
Luckily, many people have suffered from "boring relationships," and they have found ways to help bring back the spice or spark new flames to keep them interesting. Since most people have busy lives, there are ways to keep your relationship spicy, whether it is once a month, every day or a couple of times out the year. With the right tools and techniques, couples no longer have to worry about losing the spark in their relationships.
However, if you feel as if your relationship isn't boring and you want to try new things to keep the passion in flames learning new strategies and techniques can work for you as well.
When trying to keep your relationship exciting keep one thing in mind: It takes two to tango. The generic cliché holds a lot of meaning, primarily when it is used in the context to spice up a relationship. Couple/s must keep in mind that both parties must agree to any new ideas for the companionship to keep the flame alive.
You might be asking yourself, what are some ways to keep my relationship full of passion? Lucky for you the following four suggestions will help you do just that. Also, eight tips will help you spice up your sex life as well below.  
1. Communication
Excellent communication is always important. Sometimes a relationship can lose its spark when there is a lack of communication. Most people don't realize that a simple compliment, flirty text, or small conversation can bring the spice back into the relationship fairly quickly.
Keep in mind communicating doesn't always mean having deep conversations about how you feel. You can interact by reading erotica together or watching porn and discussing what turns you on and off. Another way is paying attention to each other's body language. Noticing shifts within your partner when you touch them a certain way can open new opportunities to feel more connected to your partner.
2. Me Time
While in a committed relationship some people fail to realize it is okay to take space for themselves. Practicing self-care can benefit your relationship a lot. When you take a day for yourself and communicate with your partner your need for alone time without them feeling as if they are the ones pushing you away, you will see how much this improves the connection between the two of you. Essence stated in an article, "Allow yourself and your partner time away to rejuvenate for the sake of the individual and the relationship."
3. Consistency
Being consistent in a relationship can benefit a relationship in many ways. For example, the gestures, compliments, and conversations you had at the beginning of the relationship built the foundation which led you to your current relationship status. Consider re-doing those things, and there is a possibility you and your partner will fall in love all over again.
4. Seduction
Usually, after the Honeymoon Phase has ended in a relationship, seduction goes out the window as well. According to relationship experts, five phases occur in every relationship, and they can happen at any given moment. It is essential to keep seduction alive in the remaining four phases of a relationship known as power struggle, stability, commitment. If ever you're currently in a long-distance relationship with your lover, worry not because you can still warm things up through the utilization of vr strip chat.
According to Robert Greene's book, The Art of Seduction, it states, "Seduction is a game of psychology, not beauty, and it is within the grasp of any person to become a master at the game."
Once you can remember to seduce, you will be able to incorporate seduction into all five phases of your relationship. Seducing can also lead you to new ways of pleasuring one another because you get lost in the exploration of what keeps you and your partner turned on and off.   
Most of the time when people hear seduction they think it leads to sex; the majority of the time they are correct. Keep in mind, as long as there is consent between both parties in the relationship, sex being the result of seduction isn't a bad idea.
Sex toys, lingerie, attending pleasure-based workshops can all keep a sex life interesting. Now don't start thinking you have to try all of the positions and all of the sex toys in the world to maintain an exciting sex life because you don't – unless you want to.
Spicing up your sex life can be exciting. As said before in spicing up your relationship, communication is key as well as consent. It is essential to talk to your partner about what turns you on and off, vice versa. Keep in mind you, and your partner can change over time, so always ensure communication is the center of your sex life whether it is before, during, or after you and your partner are intimate.
There are many ways to keep your sex life exciting and entertaining and the list below are eight suggestions to get the flame ignited in or outside the bedroom.
5. Switch Up Location
It may haven't occurred to you, but sometimes your bedroom can be too dull for exciting sex life. Now that doesn't mean going out and buying new furniture and décor. It suggests to try having sex in a different location such as the kitchen, a car with tinted windows (sex in public is a crime), a hotel room, attending a dungeon and having sex around people, or taking a hiking trip or go camping and have sex in a tent. When switching up the location, there are lots of places people have sex creatively outside of their bedroom.
6. Erotic Photoshoot
Spend an afternoon taking photos of each other. When you capture silly moments or planned photos it is exciting to go back over them either the same day or later in life. You also get to tap into a dominant-submissive role which introduces roleplay because one person is the photographer and the other is a model.
7. Workout Together
Working out is pretty fun. Two of you might be engaged in cardio, lifting, or stretching it can be quite arousing seeing your partner focus on certain parts of their body. Be warned: expect an excessive amount of touching, squeezing, and rubbing to occur before and after a workout.
8. Date Night
Plan a date night that is similar to the first time you guys met and take the relationship all the way back to the beginning. Plan a date for the entire day to lead to a romantic and sensual evening. Throughout the day, you can seduce each other with gifts, text messages, and surprises.
9. Miss Each Other
Try to go a day without talking to each other when either of you is at work or running errands. We live in a time where everything is at our fingertips. This can cause you to forget what it feels like to miss someone. Thomas Haynes Bayly said, "Absence makes the heart grow fonder." Missing your partner can turn you on more. You can fantasize about them, daydream about the way they touch you. There are also sex toys for couples such as the Jive by We-Vibe, which is a wearable vibrator like a panty vibrator, you or your partner can control with an app at any given moment when it is turned on or in use.  
10. Tease Each Other
Edging is a sexual technique that can go on for hours. You can use toys, one another's genitals, or hands to bring each other to the brink of an orgasm, stopping, then starting up again. It is a form of orgasm control that enhances pleasure. Teasing each other can also help promote orgasmic longevity in you and your partner because it teaches the two of you ways your partner's body builds up for an orgasm. Sex specialist Vanessa Marin told Women's Health Magazine when edging with a partner, "…explain to your partner what you're trying to achieve, and establish a system before you get started."
11. Mutual Masturbation
Masturbating with your partner can ignite any flame in the bedroom. Watching your partner masturbate or masturbating in front of your partner can be erotic and exciting. It gives both of you the opportunity to watch each other get aroused, touch yourselves in ways the other person is not aware of, and the two of you can take tips from one another so you can please each other later on. Want to take things up another notch? Try different sex toys for women like a clit stimulator and masturbator toy for yourself. It's true that some couples can find it helpful to browse through options together, considering adult toys at Lelo or other reputable brands, which can help to improve experiences in the bedroom.
12. Prostate Massage
Take pleasure to the next level by incorporating prostate play in your sex life. It's a great way to explore new pleasures with your partner. You can either use a prostate toy or your partner's fingers to achieve a prostate orgasm. Learning how to have a prostate orgasm with your partner with definitely take your sex life to the next level.
While those are just a few suggestions to get things heated up in the bedroom, there are many more things you can do to spice up your sex life. Remember to communicate whether it is through body language, verbally, or text messages. Create safe words when engaging in sexual activities you haven't tried before. And don't forget to seduce each other no matter what phase of the relationship that you're in.