Top 5 Gay-Friendly Casinos in the World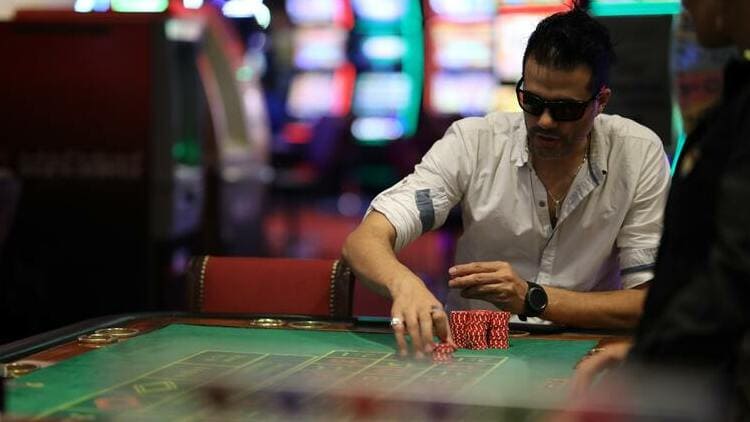 The world is certainly moving in the right direction when it comes to LGBT rights and acceptance. More and more businesses in the world are marketing themselves as gay-friendly places, including hotels, resorts, and other places of entertainment. So why not gay-friendly casinos? The good news is that in this day and age, you probably won't find a single casino that isn't gay-friendly, and all you need to do is choose your destination!
The editor-in-chief at Flashcasino says: "In 2020 pretty much every casino is gay friendly so you don't have anything to worry about except having a great time."
Here's our take on the top gay-friendly casinos in the world, in no particular order. Aside from umbingo, the following online casinos are certified friendly to gays! You must check them out.
California Grand Casino, San Francisco, US
For seven years in a row, the California Grand Casino has been voted the Best Casino in the San Francisco East Bay area. Combine that with the fact that San Francisco is known as the Gay Capital of the US, and we foresee a fantastic gaming experience for players – no matter what their sexual orientation!
The California Grand Casino is open 24 hours a day and 7 days a week, offering free valet parking and a smoke-free environment. Look out for great games such as Texas Hold 'em Poker, Hot Action Blackjack, and Three Card Poker with better odds than Vegas. You like to play online casino games but can't go to real casino? why don't you check this top 50 betting sites now and start playing your favorite online casino games wherever you are.
You'll find fantastic food and friendly service, professional dealers, and eye-boggling cash jackpots up for grabs – all within easy traveling distance from the San Francisco Bay Bridge and Oakland.
Merkur Spielothek Casino, Schoneberg, Berlin, Germany
Tucked away in one of Berlin's largest gay districts, Schoneberg, you'll find the Spielothek operated by the well-known Merkur group of casinos. The Merkur brand is considered the market leader in Germany's casino industry and boasts over 300 exciting and modern entertainment centers in multiple European countries.
This is a small and intimate gaming hall that's open daily from 11 am to 3 am and is centrally located on Nollendorfplatz. You won't get more gay-friendly than this: The area around this street has been the heart of the city's gay life since the 1920s!
Play slot machines and a couple of table games such as roulette and card games.
GrandWest Casino, Cape Town, South Africa
GrandWest Casino and Entertainment World is one of the largest entertainment destinations of its kind in the whole of South Africa. It's also located in one of the loveliest cities in the world, Cape Town, also affectionately known as the Pink City due to its sanctum status for the continent's LGBTQ community.
GrandWest is part of the iconic Sun International Group and incorporates a complex of non-stop entertainment. Here you'll find concerts, restaurants, and even an ice-rink. But the casino is the piece de résistance of the complex, boasting smoking and non-smoking facilities, exclusive promotions, over 1500 smart card slot machines, and close to 40 tables offering a variety of games to play. High Rollers enjoy the exclusive Salon Prive, and you'll also find a high-stakes table area for serious players.
Crown Melbourne, Melbourne, Australia
Statistically speaking, Canberra is Australia's true gay and lesbian capital, but Gay Melbourne is a fun destination in its own right. Hotspots for the community include the city-fringe neighborhoods of South Yarra and Collingwood, although the city is one of the most cosmopolitan and forward-thinking Down Under, and you should feel welcome in all parts.
The Crown Melbourne, part of the Australian casino and hospitality group, Crown, invites you to discover an exciting range of games, including pokies (slot machines!), Baccarat, Blackjack, Mississippi Stud, Poker, Pai Gow, Sic Bo, and Roulette.
Besides the casino, you'll find premium restaurants, private dining rooms, hotels and spas, and entertainment through live theatre, concerts, live music, and sports events.
Holland Casino, Amsterdam, The Netherlands
Amsterdam proudly wears the title as Europe's most gay-friendly city, with its rich history of tolerance and broadmindedness. While popular districts include Kerkstraat, Warmoesstraat, and Reguliersdwarsstraat, the entire city is a pink playground.
The sleek and contemporary Holland Casino on Max Euweplein is open daily from 10 am to 1 am. The casino offers slot machines, Multi Roulette, and table games, as well as a bar and brasserie to buy food and refreshments. A visit to Holland Casino can be combined with some of Amsterdam's highlights due to its excellent location.