The Loom & Leaf Mattress Has Transformed My Sleep Experience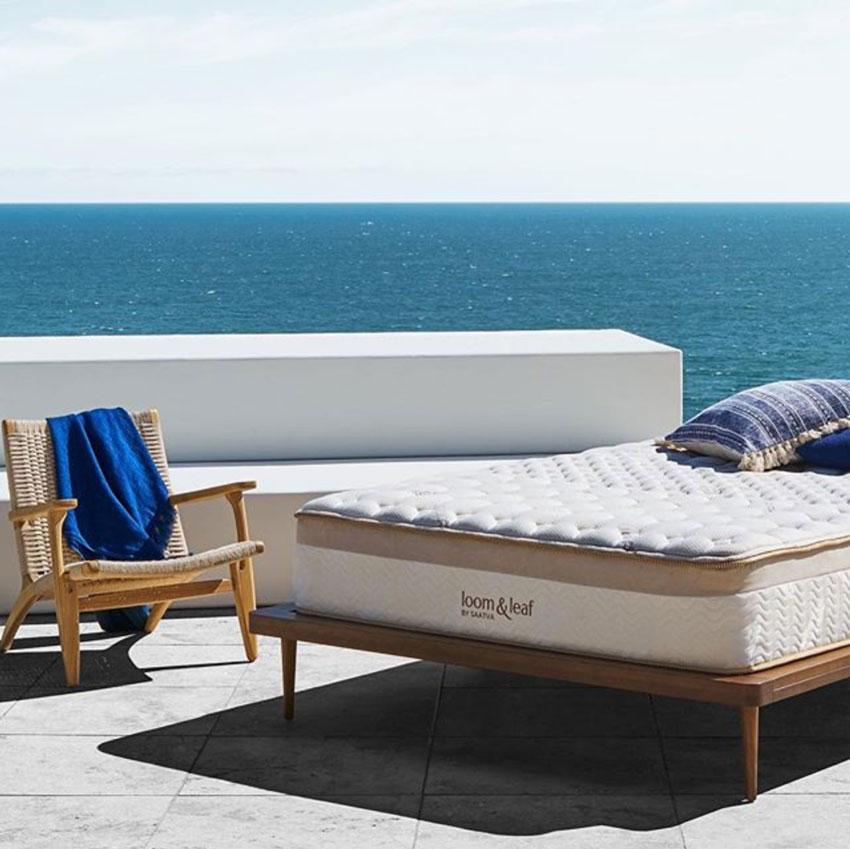 In sitting down to write this article I had hoped to open with a witty analogy, comparing a mattress with something we engage with on a more conscious and deliberate everyday level. Or similarly, a mattress is like our desk at work – we need it to get the job done, but often don't realize how much it effects our ability to complete tasks until we're forced to use a rickety one that constantly wobbles back and forth.
Nevertheless, none of these comparisons seemed truly sound to me in the end, however my point remains the same – the mattress you sleep on every night is far more important than most people realize. It helps us accomplish a task that we spend approximately 1/3 of our life doing – rest. It's during these hours that our muscles and our brain cells are given the critical time they need to recover and recharge. And while research finds that nearly 97% of people agree that "a good night's sleep is essential to quality of life," half of the same group wants to own a better mattress due to the poor quality of sleep they currently experience.
What's even more interesting to think about is the vast percentage of people out there who aren't even aware that they are desperately in need of a new mattress, and are simply accepting sub-quality sleep as their status quo. Unfortunately for my personal well-being, I existed in this category for the past two years of my life, and it wasn't until two weeks ago that I finally realized it.
We Didn't Even Realize We Needed a New Mattress
What would you characterize as the key indicators to poor quality sleep? Is it the sore feeling in the middle of your back that you sometimes endure after a night's rest in a hotel bed? Or the inability to fall asleep due to constant tossing and turning? Maybe the uneven quality of your mattress is causing you to be more aware of the pain you feel along your pressure points before you fall asleep. Lucky for you – at least you know you need to make a change.
My partner and I moved in together almost four years ago, and accompanied with our joint move came the decision to keep his memory foam mattress and get rid of mine. His mattress was already over four years old at the time, but felt perfectly fine and carried me through plenty of restful nights. He had bought it off Amazon shortly after graduating college, and we garnished it with a lovely memory foam mattress topper that kept it soft and lush.
You see, with the preoccupations of everyday life – from jobs, to going and and seeing friends, to traveling, we (like many other couples I presume) were not giving the quality of our sleep active thought. Why should we? We fell asleep just fine and never experienced soreness in the mornings. We didn't feel immense pressure on our hips or pressure points when we were falling asleep. So, like many couples, we accepted a status quo of sleep quality that I never realized was sub-par.
There were several sleep factors we both experienced ever since we moved in together that did lead us to regularly experience poor quality sleep, but these were items we never saw as related to our mattress. For example:
Both of us would regularly wake up in the middle of the night, too hot on whatever side we were sleeping on. No matter how much we would crank up the air conditioner, it wouldn't matter – this occurred almost every night like clockwork
I could only sleep comfortably on my sides, while my boyfriend could really only sleep comfortably on his back. We just assumed this was our sleeping style and preference, and had nothing to do with the quality of our mattress
We could only spoon comfortably for so long before needing to readjust in order to actually fall asleep. Again, we just accepted that falling asleep while spooning was just simply not a possibility given our "sleeping styles"
A Chance to Try Something New
As always, our intention as an organization is to always be transparent with you – our audience. And in keeping with that transparency, I want to be honest in reinstating that we often have the opportunity to work with a number of brands who want us to do an honest and fair review of products they send us. Many of these reviews never see the light of day, simply because the product is unworthy and undeserving of the attention of our audience (you). However, every so often, we get to work with an organization that makes us truly excited. This is one of those times.
A little over a month ago we were contacted by Saatva – an online organization that owns a mattress brand called Loom & Leaf. For those of you who are unaware, Loom & Leaf is one of the fiercest mattresses that is competing in the newer ecommerce sleep industry. Consistently rated alongside brands like Casper, Tempur-Pedic, and Nectar, Loom & Leaf is always featured within the top 5 best memory foam mattress lists on sites like Forbes and Sleepopolis.
However, believe it or not, we were hesitant at first to bring something into our house that would effect the way we sleep every night. I already dread sleeping in hotel beds, even when staying at high-quality resorts with superior mattresses. I had become so accustomed to our Amazon mattress, I was worried that I wouldn't like the experience, or that my body would take time to adjust to a new mattress. Bringing a new mattress into the house is no easy task, nor is getting rid of an old mattress. However, after some deliberation, we decided to give Loom & Leaf a try.
The Week or Sleep Quality Changed Forever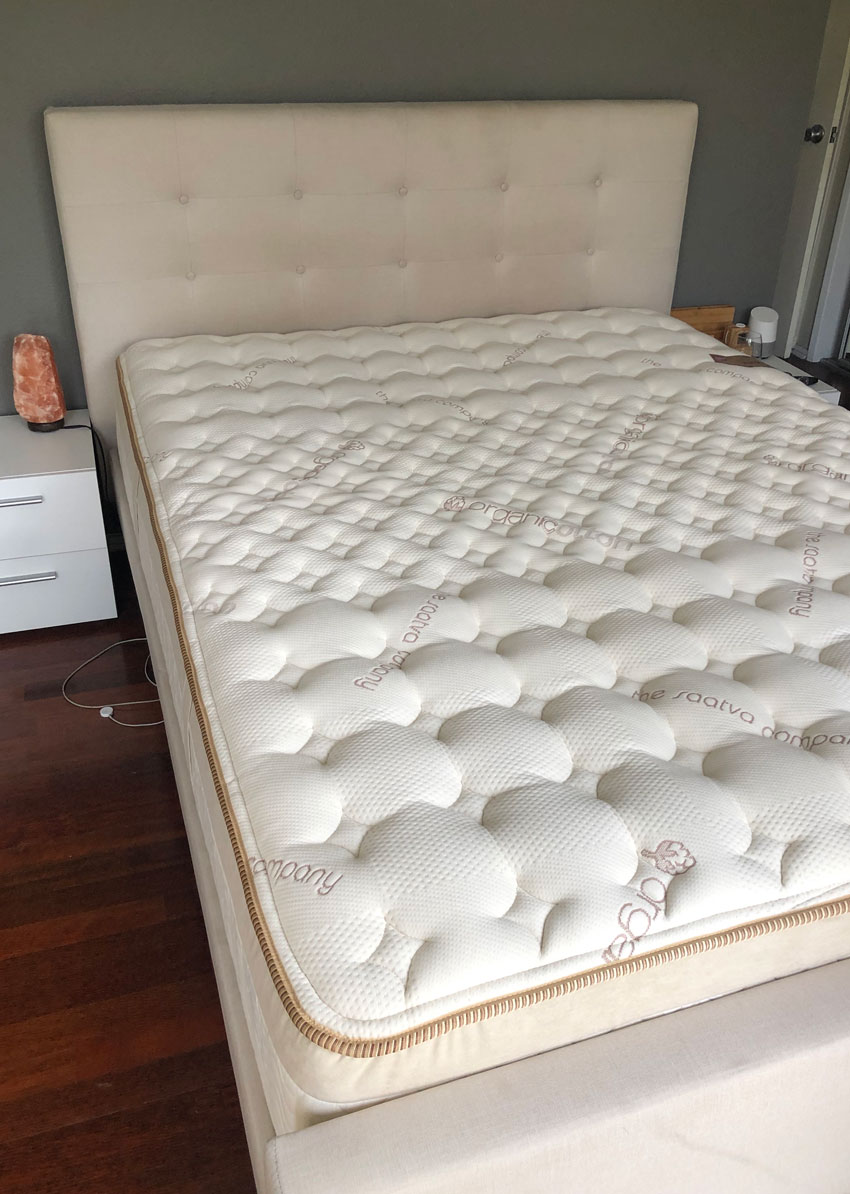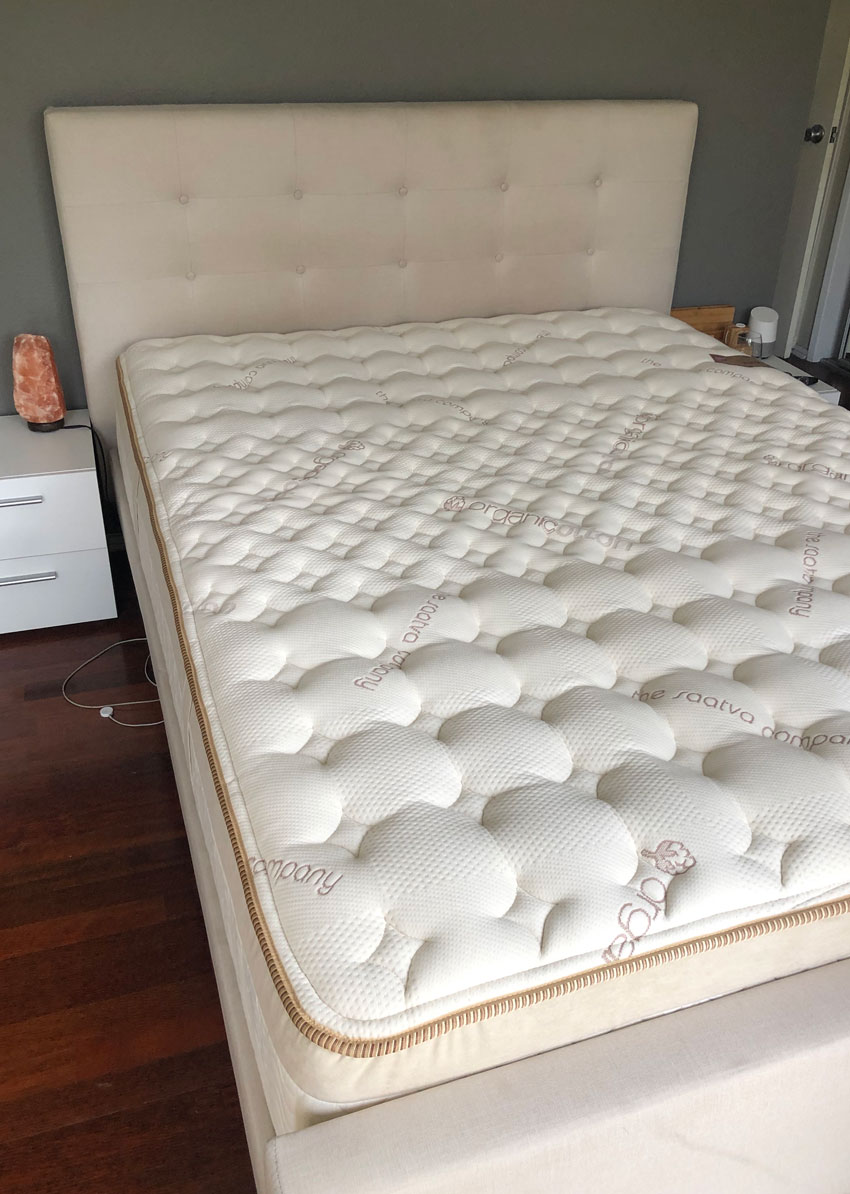 Like receiving any large package in the mail, we were very excited the day our new mattress showed up. We had done some preliminary research on the specs and reviews of the mattress, so we already knew that it was going to be 2 inches thicker than our current mattress. After unpacking the mattress, the clear quality difference in the outer fabric alone was an immediately noticeable contrast between the Loom & Leaf and our old Amazon mattress. We had opted for the "L&L Relaxed Firm" which we were initially worried would be too soft, but was definitely more firm than we were expecting, which was a pleasant surprise.
After removing our old mattress and setting up the new one, we laid down for a few moments just to test it out (it was early in the evening, so we were not ready to call it a night just yet). The most immediately noticeable difference was the topical layer of the Loom & Leaf compared to the mattress topper we had on our old mattress. Our old one would feel soft and lush when you would first lie down, but when you would eventually into the top layer, you could feel the firmness of the mattress underneath. It's hard to explain, but the new Loom & Leaf simply felt more balanced, as if my bodyweight was being more evenly dispersed along the layers of the mattress. It was firm but not too firm, and was evenly quilted and textured to give it a feeling of support along my back.
We got up and continued on with our evening, and eventually settled into bed to go to sleep, and here's where things get interesting:
I usually spoon with my partner before going to bed at night, although with our old mattress we would have to readjust before actually falling asleep because spooning for too long would become painful. With the new Loom & Leaf mattress, we never had to readjust, and simply fell asleep without even realizing it
For the first time in a long time, we both slept through the night without experiencing hot sweats on whatever side of our body we were sleeping on. This was a huge moment of "AHA" for both of us, finally realizing that these previous hot flashes were not due to the heat in the room or the weakness of our air conditioning, but our low quality mattress
I would finally sleep on my back comfortably. My partner could finally sleep on his side comfortably. This was a ridiculous realization to us both, finally recognizing that we were compromising sleep positions not due to our innate "sleeping style," but because we had a low quality mattress before Loom & Leaf
We've had our Loom & Leaf for a little over two weeks now, and it has truly changed our sleep experience. In going through this process we realized that all along we were sacrificing our ability to cuddle, sleep through the night, and sleep on whatever side we chose because of our mattress. So whether you're actively aware of the poor quality sleep you're getting, or you're less consciously sacrificing the way you sleep without realizing that it might be due to your mattress quality, consider trying it out. It might just change your life.
Our Loom & Leaf Mattress – A Quick Overview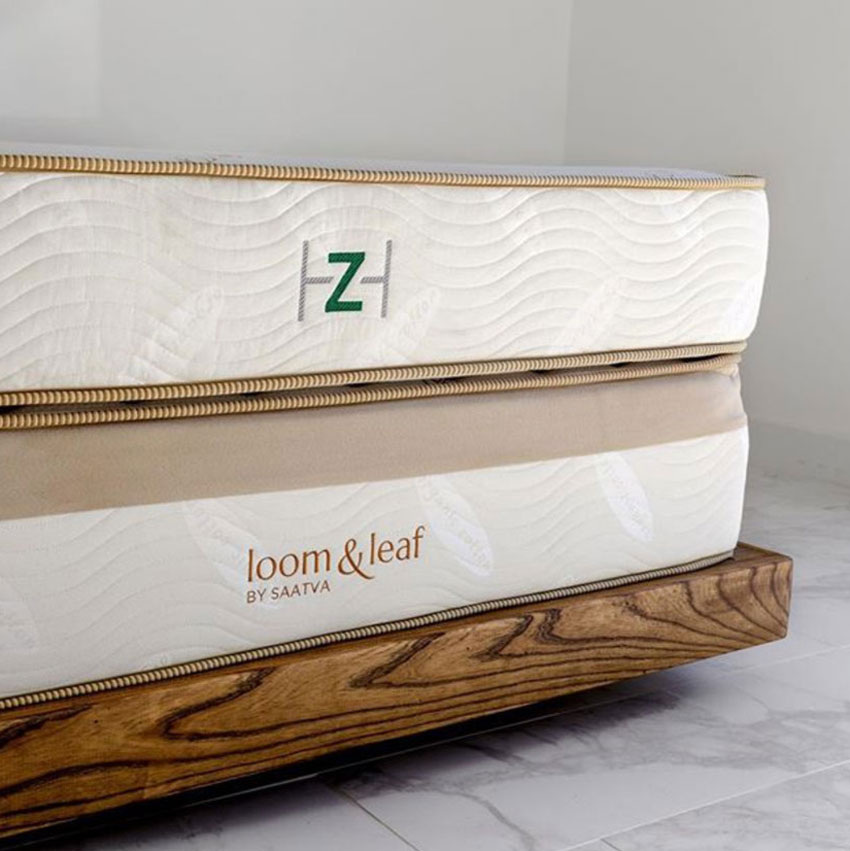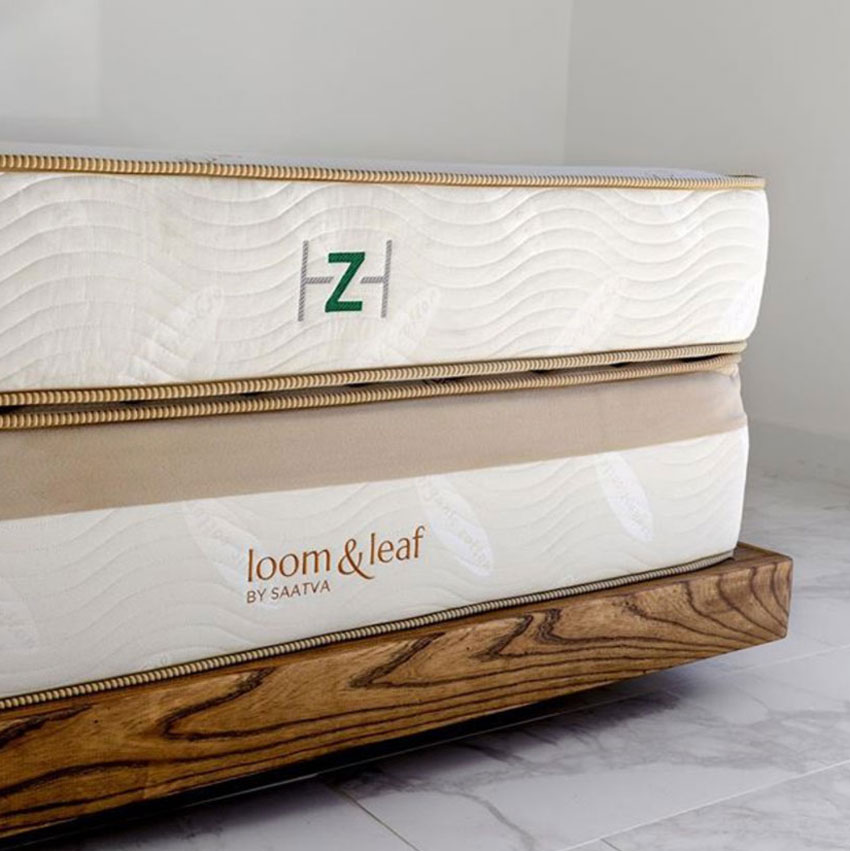 Loom & Leaf essentially offers two products based on your preferred comfort level – a "L&L Relaxed Firm" (which is their original flagship version), and the "L&L Firm" (intended for people who prefer a firmer feel). Even if you do prefer firmer mattresses, I'd recommend first trying their flagship version. We were worried that it wouldn't be firm enough, but it is definitely firmer than we were expecting. It has also finally allowed us to enjoy sleeping on all sides, whereas previously I could pretty much only sleep on my side, and my partner could only sleep on his back.
The mattress in 12 inches in height with a foam density of 5 pounds. It has a layer of cooling technology foam, which is probably why we no longer were experiencing those awful hot flashes in the middle of the night. They offer a whopping 15-year warranty, with a money-back guarantee sleep trial of 120 days (Tempur-Pedic only offers 90 days).
As an organization, Loom & Leaf is committed to sustainability. Their botanical antimicrobial fabric helps to prolong the life of their mattresses by significantly reducing bacteria in the mattress. Additionally, their foam suppliers use renewable materials that have immensely reduced greenhouse gasses normally created in the manufacturing process.
The mattress is subdivided into four layers that come together to create a superior sleep experience:
The organic cotton covering
Cooling spinal gel layer
5lb premium foam (also eco-friendly)
Dual breathable support layer
To read more details about the L&L mattress, visit their website at Loomandleaf.com.