New 'Gay Bachelor' Airs Today; What You Need To Know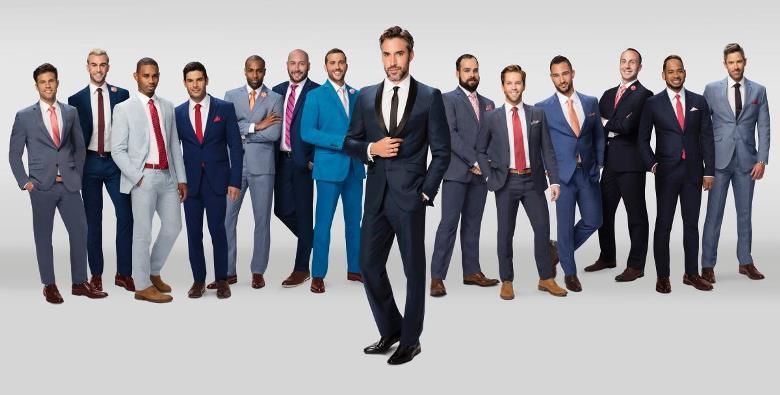 On July 12, 2016, Logo TV announced that it would be hosting a "Bachelor-style" new reality dating competition show, entitled "Finding Prince Charming." This show would be the first dating show of its kind, featuring a diverse cast of gay men competing for the heart of one man. Similar to AMC's "The Bachelor," this show intends to take viewers on a dynamic journey, showcasing modern love, relationships, romance, and conflict.
Here are some things you should know as we move into the first night of this highly anticipated and exciting new episode in reality dating entertainment!
The Host: Lance Bass
Former NSYNC member and current LGBT entertainment icon Lance Bass was announced in an official LogoTV press release as the host of the first season of "Finding Prince Charming." He currently resides in Los Angeles with his husband Michael Turchin, where he continues to host, perform, produce, and write for a diversity of entertainment outlets.
Produced By: Brian Graden Media
Since its inception in 2012, this production company has produced series including "4th and Forever," "Todrick" featuring performer and singer Todrick Hall, "Escape the Night" starring Joey Graceffa, and Emmy Award-winning "HitRECord ON TV" featuring Joseph Gordon-Levitt. Their work has been aired on channels including E!, VH1, MTV, and Food Network, to name a few.
The Bachelor: Robert Sepulveda Jr
The eligible man to be featured on this first season of "Finding Prince Charming" is Robert Sepulveda Jr, an award-winning interior designer who currently resides in Atlanta. Originally from the Island of Puerto Rico, Robert graduated from the Art Institute of Fort Lauderdale in 2004, and established his business in 2006, labeled RSJdesign.
Controversy over Logo's decision to choose Robert as the contestant began when evidence was made public that confirmed his former involvement in the sex industry. In an exclusive interview with Access Hollywood, the participant confirmed that he had previously worked as an escort, helping him pay for school, and eventually allowing him to become a successful model and business owner.
The Contestants
This groundbreaking show will feature 13 contestants, all of whom are of course gay men. The group of potential suitors represents diverse racial backgrounds, sexual preferences, and other variables that are sure to come into play during the season. All contestants are housed in a mansion in Los Angeles during the filming of the show, setting the viewers up for what is sure to be a drama-filled, scandalous season unlike anything before.
The Show Will Touch On Important Gay-Related Issues
Host Lance Bass and the bachelor, Robert Sepulveda Jr., confirmed that one of the contestants on the show is HIV-positive. He further went on to state that "This is one of the things I love about the show – it's a fun reality show, it's dramatic, but there's a lot of heart in it and amazing storylines that you're going to shed a tear over. And one of those is finding out about this guy's HIV."
Robert Sepulveda Jr. also stated that he believes HIV-positive people are equally as worthy of love as those who are negative, and he intends to be accepting of anyone, regardless of HIV status. We are excited to see what discussion and awareness this entertainment-related exposure brings to the topic of HIV, stigma, and education.
Where to watch: LogoTV
Click here to find out viewing times and other information on how to access and watch the show. You can also read about the contestants, listen to interviews with Lance Bass, and find out about more programs LogoTV has to offer.
We hope you enjoy it!