RuPaul's Drag Race Season 9, Ep 6 Recap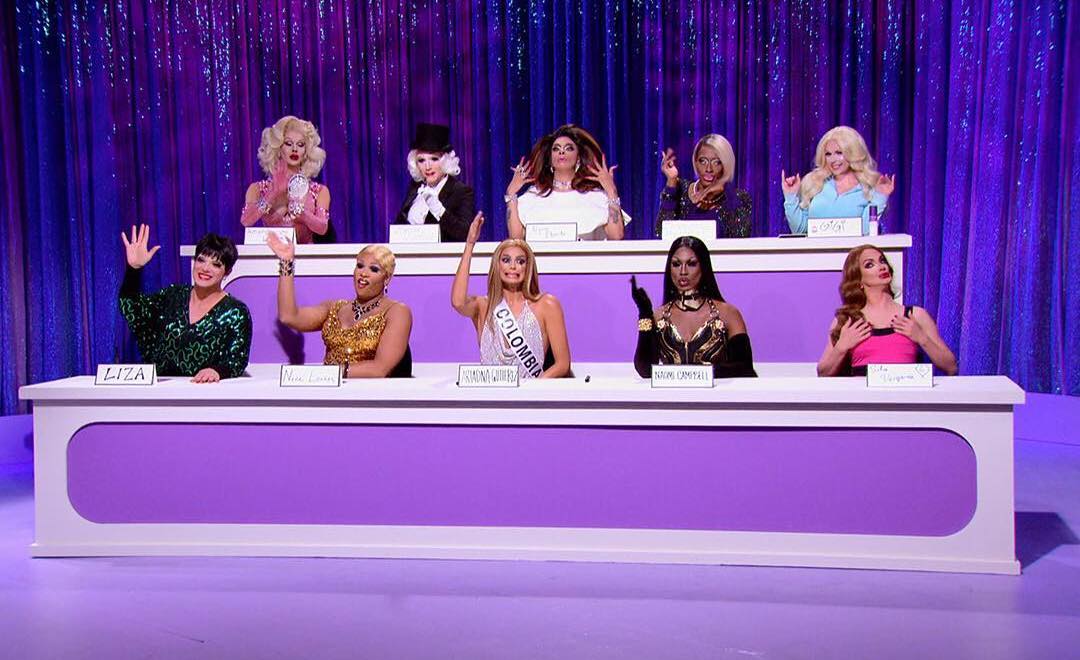 Hello hello hello, ladies and gays.
Let's just take a moment to quiet our hearts and minds. What a (metaphorically) sobering week it has been in the aftermath of episode 5. Ru left us dizzy. Dizzy and depressed. After a lackluster bottom two lip sync between Cucu and Farrah, I was fairly certain pretty (…pretty boring!!) Farrah was going to sashay away- It really could've been both of them. However, it was Eureka, my favorite Southern Catfish Big Girl Queen that was surprisingly called forward from the back to hobble forward on her crutches to the front of the stage despite not even being close to the bottom three. I clutched my literal pearls and had to wipe away a Nina Bo'nina-esque tear as Ru told her she has to leave the competition, but also offers her a standing invitation to Season 10. Such good television.
Drag Race just isn't ready for a big girl to win.
So, Season 10: Watch. Out. Skinny. Bitches.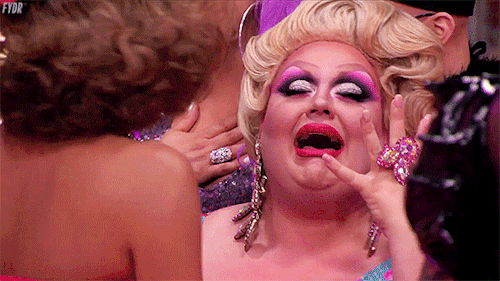 After Eureka's Departure or "Let's Attack Nina Bo'Nina Brown"
This week's episode started with some of the queens judging Nina and her defensive, me-against-the-world attitude. I understand. She's aggressive. And, if you follow Nina on social media, she doesn't mind serving the crazies some crazy…
But, maybe even more surprising, why the hell is whiny Farrah the one instigating this fight? Farrah, pouting, asks "Nina, do you really want to be here?" Always a pointed question that always garners a pointed answer. A succinct "really bitch?" is Nina's response. But what gets me most, is Farrah's confessional. We've definitely seen Nina get down on herself a lot in this season all ready, but, as Nina puts it (paraphrased), she gets down on only herself really… She does not really bring down others. Shea backs up Nina and her drive, too. But, Farrah is "so over" Nina's self doubt. Bye. I mean… Isn't this… like… a perfect example of white privilege and ignorance? Nina's issues are not you're story, Farrah.
Ok… Yes, I pushed it to race. Sorry I'm NOT sorry. It's hard not to sometimes when you see a little white man reducing a man of color's personal demons to trivial self-induced problems. Check your privelege, brah.
A post shared by RuPaul's Drag Race (@rupaulsdragrace) on Apr 28, 2017 at 9:45am PDT
Alexis Michelle Is The Most (Overly) Confident Queen This Season
Alexis congratulates Shea's top dog work as Blac Chyna last episode but laments "If I had rocked that runway a little harder I would have been on top." Watch ANY Untucked. She will just give her opinion like it's… warranted. Eureka in one of their Illusions Lounge kikis ranks Alexis as THE most annoying queen. HAHA! But, I will say Alexis has a point about her bottoms this week: Nina (for attitude), Farrah (for general lack of… charisma?) and Cucu (for only being able to act like… herself).
And we all know what this episode is…
A post shared by RuPaul's Drag Race (@rupaulsdragrace) on Apr 25, 2017 at 1:43pm PDT
#SnatchGame
This is the best Maxi Challenge. Actually, it's the best reality show challenge in general. Snatch Game happens every season. The queens have to pick a famous woman and play a few rounds of a talk show game similar to Match Game. Ru says that it will "Separate the Basic Bitches from the FIERCE ASS QUEENS" because it challenges the Queens to stretch their C.U.N.T.
Creativity
Uniqueness
Nerve
Talent
Not an easy order after 9 seasons. It's like all the good ideas are gone…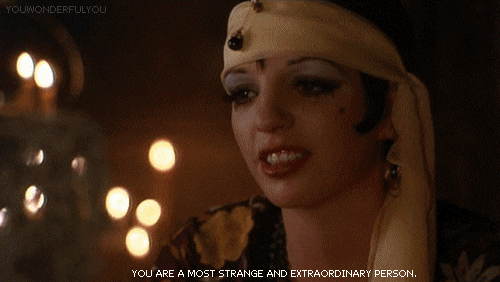 Conversations Overheard In The Workroom
Peppermint is preparing Nene Leakes- she explains that she's inexperienced at impersonations. (But, isn't that what drag is? Come to think of it, isn't that what life is?)
When Ru hears Sasha's Judith Butler: "I'm glad you're doing Marlene Dietrich…"
Alexis reveals that a huge part of her drag inspiration is Liza Minelli. Ru is happily speechless: "Finally!!" I actually totally see that and understand her aesthetic more clearly. Liza is a drag queen herself. And, Liza's personality would definitely inspire someone like Alexis: "I have to make them see I'm a STAR."
When Cucu does Sofia Vergara drag: "When are you going to start doing Sophia?" ZING. Oops. Sorry, Cynthia.
If You Can't Love Yourself…
One of the more touching moments of the workroom start when Ru calls out Nina and her self-deprecating inner monologue. "You have to shut up that voice." You know Ru likes a queen and thinks they're talented when he takes the time to talk them off the ledge on camera. While Nina is crazy, I'm glad she knows Ru loves her: "He believes in me…I do not want to disappoint that man." I hope that it brings a positive change for Nina.
A post shared by RuPaul's Drag Race (@rupaulsdragrace) on Apr 27, 2017 at 2:22pm PDT
SnaAaAtch GaAaAame Execution
The celebrity contestants are Denis O'Hare and Candis Cayne
Quick notes:
Top Row (L-R)
Trinity as Amanda Lepore and her plastic body- "I'm moving it right now."
Sasha as Marlene Dietrich-Actually really funny. Jokes are on the long side… But they all punch. Hmm.
Aja as Alyssa Edwards is mostly… forgettable.
Nina as salty queen Jasmine Masters in the corner rocks every answer. Ru says, "hello," and Jasmine responds saltily "Hey, bitch"- I'm dead all ready. What's the next season of American Horror Story? "If it's not on BET I don't know what it is." Do you like cats?"I don't own a cat, they sense evil." The shade of it all. I don't even know all of it. But it's a forest of trees.
Farrah disappoints as Gigi Gorgeous "You can never wear too much hightlighter." Flat answers time and time again.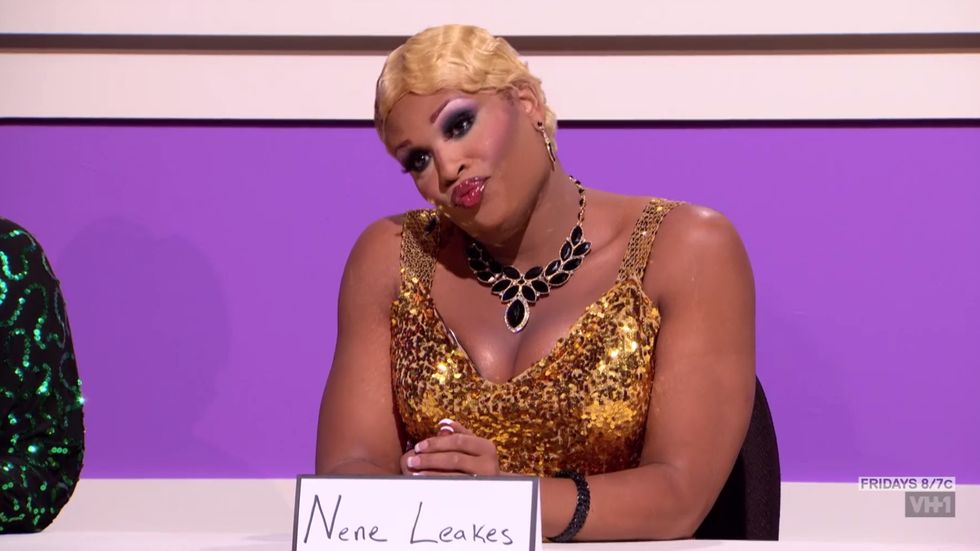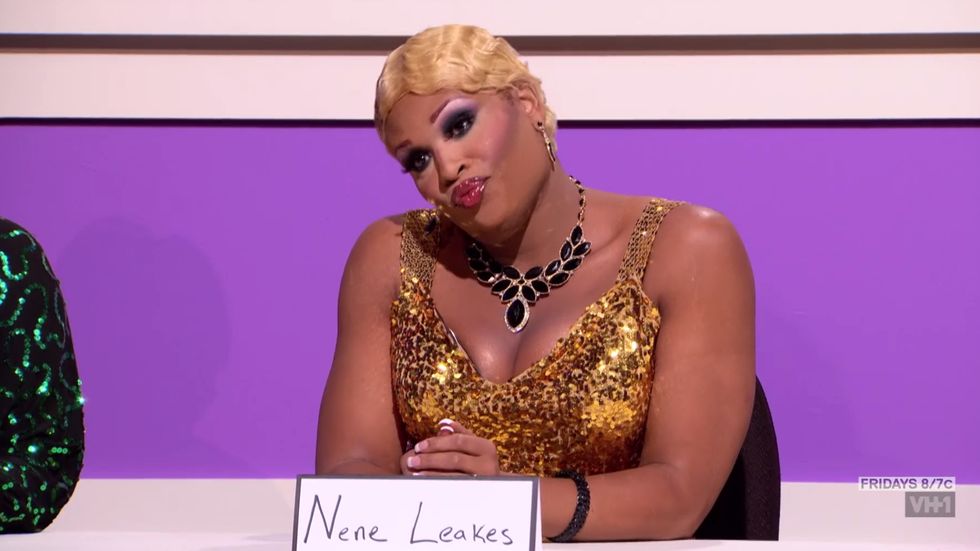 Bottom Row
Alexis as Liza with a Z – She literally just quotes her favorite songs. But it's amazing. Not only does she kinda look like her, but Alexis exudes Liza's absolute distaste for reality and sanity. Her jazz hands and legs.
Peppermint as Nene Leakes put me to sleep. She was boozy and slow "bloop…" Michelle said "bloop" was the only way she could identify her as Nene.
Valentina as Miss Universe Colombia is insane. She remains in character the whole time. Beginning with her flashback to Miss Universe, she screams "Is that Steve Harvey?" to her lament "I can never win anything" she's a riot.
Shea as Naomi Campbell is gorgeous.
Cucu makes no sense as Sofia Vergara.
Overall, it was a little boring.
A post shared by RuPaul's Drag Race (@rupaulsdragrace) on Apr 26, 2017 at 7:48am PDT
"Night of 1000 Madonna's" or "Kimono She Betta Don't"
Question: Are we allowed to "judge" Mama Ru? I have been this whole time… And, this season it's hit or miss with her dresses and makeup. This week, I don't love Ru's metallic fringe dress. And, I think her makeup is also metallic in HD. Raven Hunty!! WHats happening??Her hair and wig line though is and always is un-clockable. And, yes, hater. I realize it could be because he is bald… the wig could be placed anywhere and be blended in to a passable edge…. This week, it's a light faded baby pink (at least, in HD). What I really wish is that the white church ladies in the choir would take half the amount of time and care that I'm sure Ru('s makeup team) takes. I can name more women than the number of toes I have (7) that confidently arrive at church sporting crooked, loosely fastened wigs. Do not give in. These crones are boldly testing you to not be judgy and superficial on a Sunday. Alas.
Michelle Visage, Ross Matthews (subbing for Carson Kressley) and the two guest judges are yesterday's celebrity Snatch Game contestants, Denis O'Hare and Candis Cayne.
Still a fast runway. These are my translated scribbles.
Aja- Party City Ruffles. Red.
Alexis Michelle as Breathless Mahoney. Dress is painted on.
Peppermint is more Marilyn than Madonna in this music video look.
Shea comes out as Marilyn Madonna too. Oops.
Trinity- Met Gala Punk look "My Madonna is the only Madonna."
Nina serves a "black version of Madonna" but is the same Met Gala look as Trinity's. Another twin.
side note: How does this happen? How are there two sets of identical looks. Did they all just agree to surprise each other at the runway. Maybe I'm overestimating my styling, sewing and other general costuming and makeup skills… But, if I looked around the workroom and saw someone wearing exactly my look. I'd just pick something else, or break their legs. Just like Trinity did to Eureka earlier in the season(just kiddin').
Sasha's Dominatrix Madonna features rubber nipples, a corset and a whip. All black and white. She's proud to finally show off her heavy model stomp.
Farrah self toots her Cleopatra Madonna drag as "probably the best one here." But I have a question: Did you sew or construct any of that? Asking for my friends!
Cucu in her Brit Awards look falls down. Was it on purpose? I didn't realize it before her lip sync last episode but her movements are kind of weird. They're big and… sensual? They're not subtle.
Valentina's look is her buck ass naked body with black censor bars over her chest and weiner. She gives us full cakes in the back. I can't with her/him. She's a star. I would let her starfish (think fist, but open palm) me any day of the week.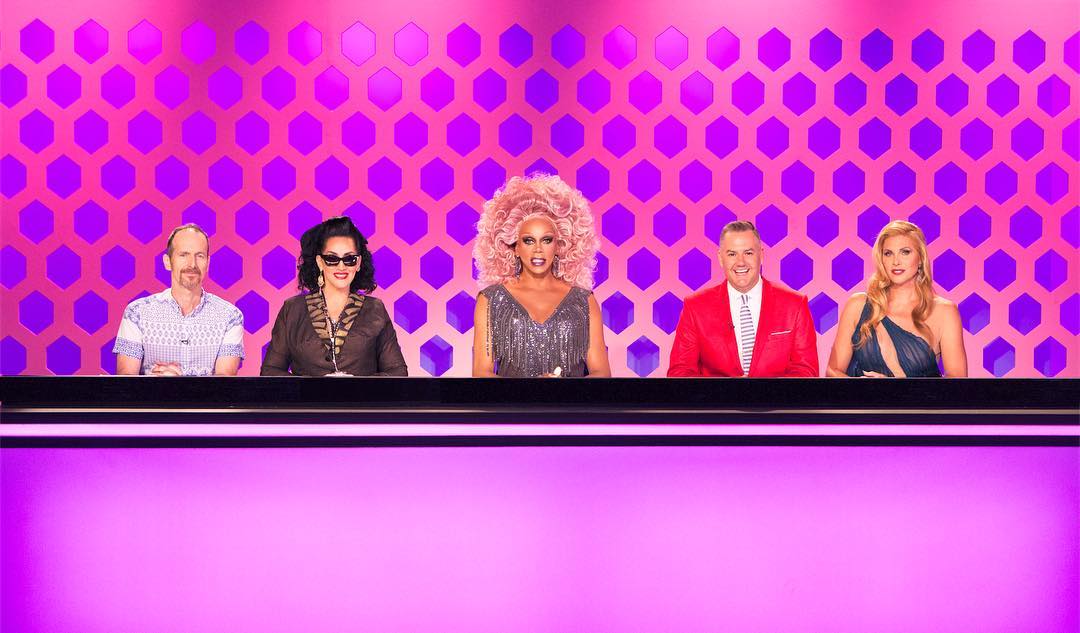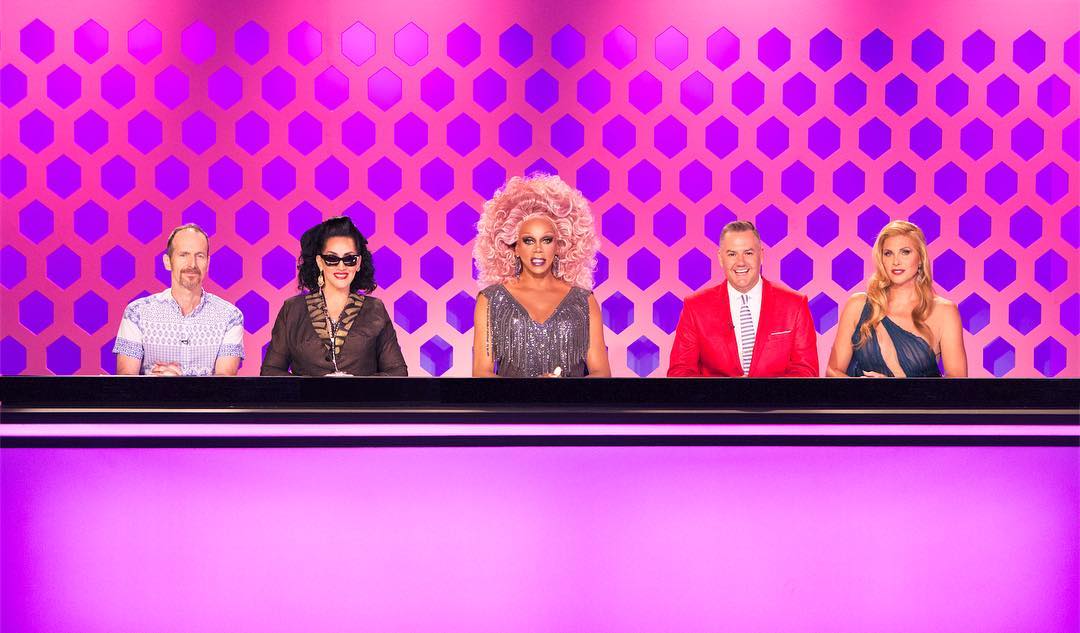 The Judge's Critiques and Deliberations
For some reason, Valentina is just safe. Anyway… Her look alone should make her my top. I mean… a top. I mean… one of the tops.
The Tops
Sasha – Denis gives her a "Brava" and admits he couldn't keep his eyes off Sasha's rubber nipples.
Alexis – They all loved her Liza. Obviously. And, today's Breathless Mahoney drag is killer. She looks really beautiful today. She's growing on me, I wish I just hadn't heard all the weird commentary she's given in the earlier episodes… Ross says he sees real momentum with her and to keep it up.
Nina – Denis: "You played by your own rules… I thought that was really, really cool." And, Michelle "It was a big step forward for Nina" attitude wise. Phew!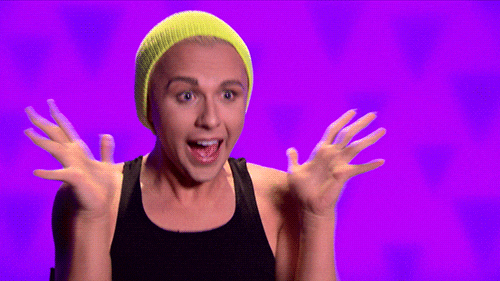 The Bottoms
Farrah – Ru calls out her inexperience and youth by quoting what others had said to her as a youngun: "You get one chance, you betta take it!" The costume is really pretty I guess… But isn't that relying on pretty? And, her face literally isn't beat any different than it ever has been. I want to know if she's at least creative with makeup. Right?
Cucu – Candis: loves her "boy-drag-drag-girl" bolero pant suit concept. But, Michelle and the TV didn't lie… She's painted on an "Almost mustache." No one likes her Sofia Vergara… Michelle: "I don't think there was one joke in there." 
Peppermint – Michelle calls out her pink (her terrible, bubblegum pink) looks for the last three weeks, and no one really likes her performing. Ross: "It hasn't been able to cross the finish line." I have to agree. Each challenge, she's passable at best… But, when she's bad- and she was bad as Nene Leakes, it's terrible. Michelle: "It was the worst."
side note: I totally agree with Michelle:"I Don't Like It When These Queens Do Other Queens." And, Candis advises them to choose someone outside their comfort zone. Totally agree. It's a cop out. I want to know if these queens have interests outside of… doing drag.
And The Winner is: Alexis. And, she breaks down in tears. I think she'll go home next episode now. Calling it! No particular reason why except I think she's played her best cards like BenDeLaCreme or Robbie Turner… and now it's time for her to go.
The Lip Sync 
To the surprise of sensical RPDR fans everywhere… It's Cucu versus Peppermint.
What. The. ****.
What. The… AAAAAAAAAAAH.
Farrah Moan is OFFICIALLY the luckiest queen in RPDR herstory and I could not be more mad about it.
Then, Madonna's "Music" soundtrack starts. At first, I think it's a match because Cucu can't really dance and Peppermint is tame. Then, Peppermint starts killing Cucu. Now, I don't mean to say she can dance… She dances like a white boy at prom- like, she's thinking "Damn, I can't do that move… but I can shuffle across the stage like crab." There are like… twelve memes trending right now. And, it was a complete surprise. She hasn't given off that type or level of performance energy yet. Maybe this lip sync was exactly what she needed!!
Sadly, Poor Cynthia is just not as good. She doesn't know the words, and I think she gave her all last lip sync, so there was less oomf and surprise here. It could not be more clear with the amount of airtime they didn't give her. She mostly given 2 second snippets. She has a closeup during the lyric "bourgeoisie" and she clearly mouths "wah wah wee" instead. Props to her jump split.
Ru eliminates Cucu.
Next!
Ps. I call Alexis as the next eliminated queen. And, Nina will win the challenge. I have no basis for these claims. Let's just see if I'm right. Farrah, I guess will win the whole damn show- just kidding on this one. But, she won't leave yet.
Ryan is currently based out of a zoo in Houston, TX. Penchant for high fashion and musical theatre (original). He will not sign autographs. Instagram: @petiteplussizedmalesupermodel