RuPaul's Drag Race Season 9, Ep 11 Recap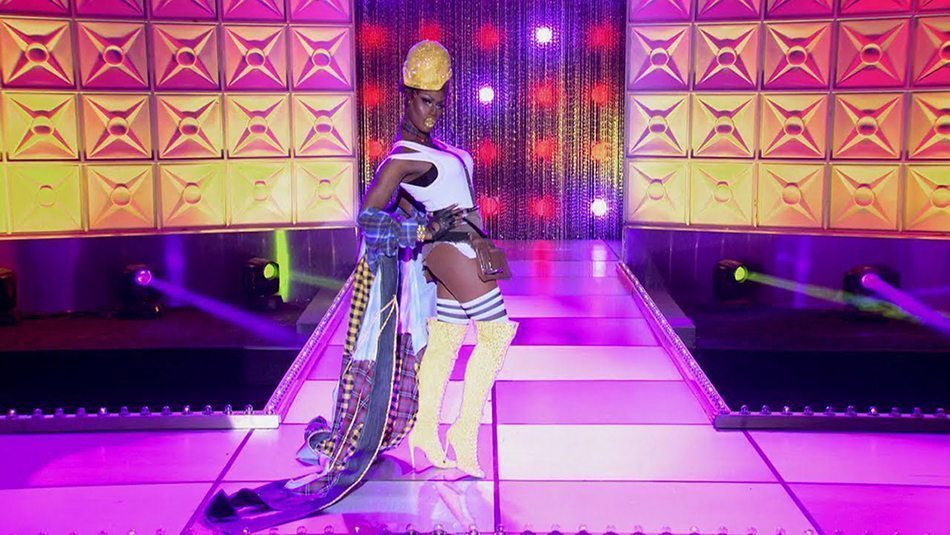 Hello, hello, hello ladies and gays!
The Top Five: Sasha, Shea, Alexis, Trinity, and Peppermint. Cue: "one of these things is not like the other."
We all know Miss Congeniality relies on our votes. Voting closes the 8th of June so, use your voices wisely, ladies and gays!!
Show Time!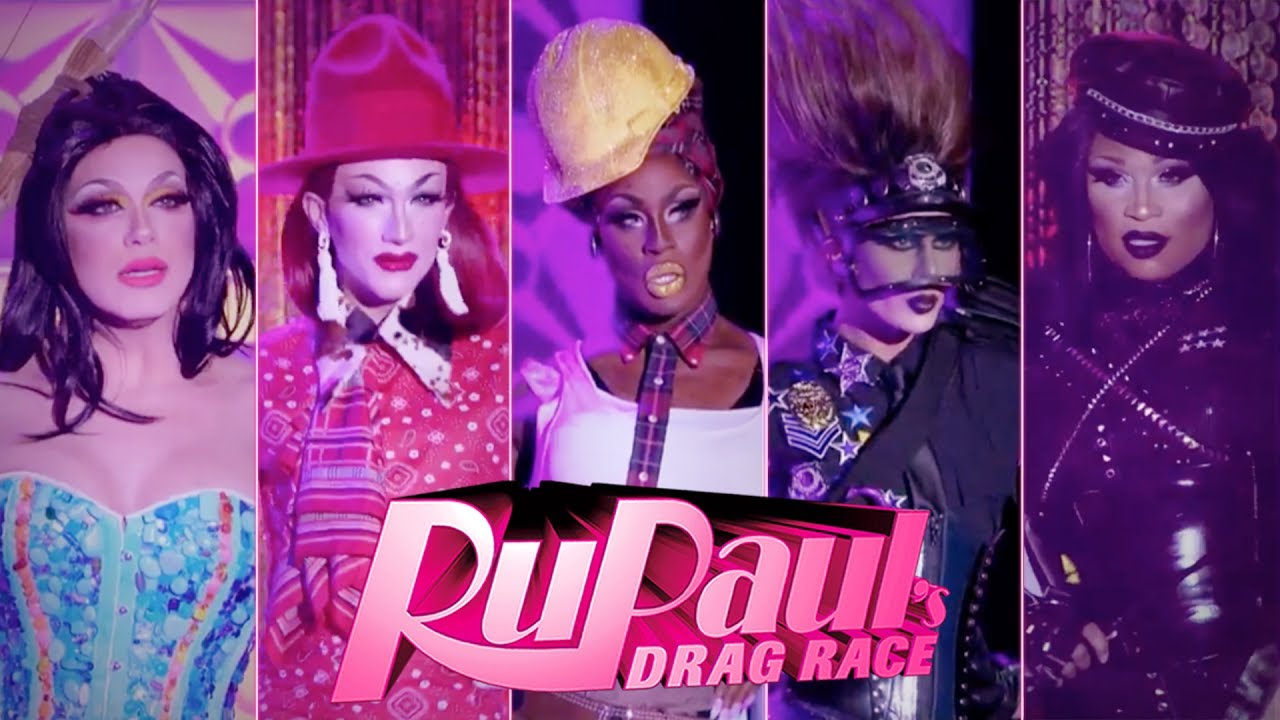 In the Workroom Mini Challenge
Because everyone loves a puppet, the girls have to shade their competitors using… Puppets! Shea as Peppermint, Trinity as Shea, Alexis as Sasha, Peppermint as Alexis, and Sasha as Trinity. Everyone got good laughs except… Alexis. Hopefully it's just editing because, if not, all the other girls are making it clear they think she's not worth being there. AND the winner is..Sasha!!
Maxi Challenge
As a herstory for all the young'ns, Ru announces that "We're throwing the #GayestBallEver". Ru always references the iconic gay documentary, Paris is Burning, about the drag lifestyle in New York City and now the girls can bring it to life with their own ballz.
There are three runway categories required this week:
1. Rainbow-She-Betta-Do (Looks inspired by the rainbow flag)
2. Sexy Unicorn (A… sexy unicorn look)
3. Village People Eleganza Extravaganza (Pick one of the five Village People)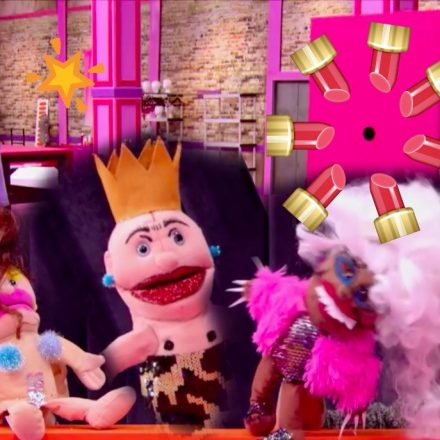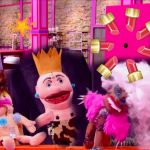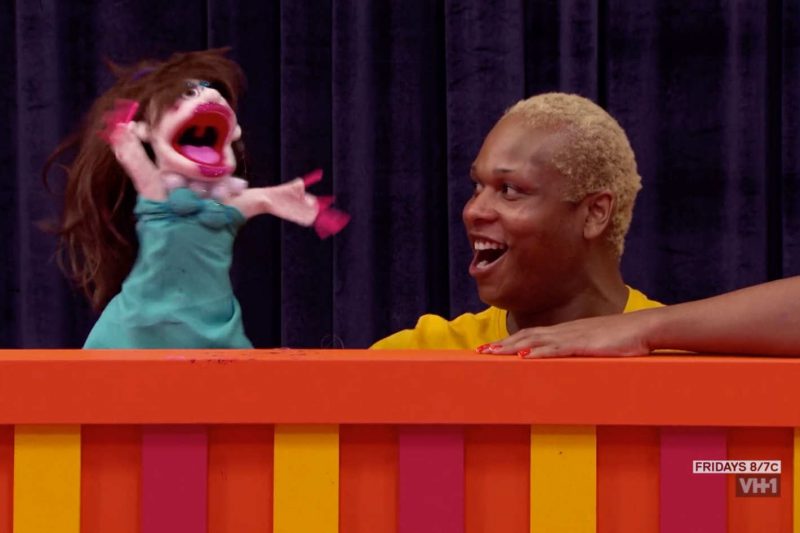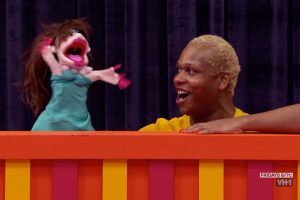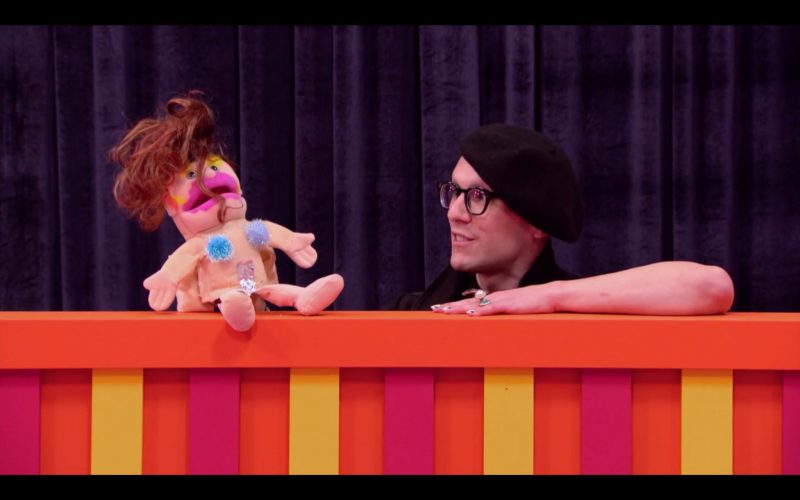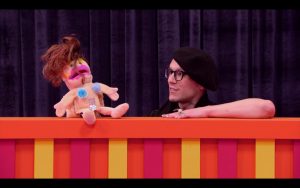 Overheard in the workroom
The workroom this week has taken on a new level of petty shadiness. I would expect nothing less and want more and more. We are down to the Top 5, and I want to know what they're all thinking about each other. I would rather the reunion finale to be so awkward for these queens. My favorite shady duo would be Trinity and Peppermint, who decided to come for one another:
Trinity: Peppermint has… a nice personality…" and that's it. OK. Is this editing? And, is this really what someone say next to
Peppermint: (paraphrased) Sasha puts a lot of thought into her drag. Which can be an advantage, but also it can be a disadvantage.
And, Alexis: coins "Tur-kwahz" (Turquoise) as well as "Sasha's rainbow look is very pedestrian."
Ru also announces that the girls will have to perform an opening number featuring ribbons and rhythmic gymnastics. Because she won the mini challenge, Sasha choreographs.
Choreography Session
I'm not really sure what to expect. Choreographing a solo number for a trained dancer is hard enough. Having to be in charge of a group of five has got to be terrifyingly difficult. And, Sasha looks like she's having a bit of a rough time. Shea and Alexis try to overpower her with suggestions. But, it makes the situation very tense.
Alexis: My ideas are just.. pushed to the side.
Shea: I see the claws coming out.
Sasha (to Shea): You straight up talked over me several times.
Sasha as the leader is too nice. But, she's not very authoritative, which Alexis likes to highlight: "I'm just glad it wasn't any longer"
Runway Elimination Day
Guest judges are: Andie Macdowell and Joan Smalls
Scribbles and Judges critiques (Group Number and Runway Looks):
The rhythmic gymnastics group ribbon event is exactly what I thought it'd be: terrible but hilarious. But, the girls- specifically Alexis, look like they're having a ball up there. Props to Ms. Sasha for somehow putting that all together. Because there were some great stage "pictures" created, and the judges think it is adorable and politely laugh throughout the routine.
Trinity: Belts wrapped around her.
Carson: (This is a) miss for me.
A hilarious My Little Pony recreation.
Andie: Wasn't my favorite Ru: But she sold the f*** out of it.
Strong leather policeman look.
Sasha: a nod to the Wizard of Oz. She wore a mini house on her head.
Michelle: Flawless.
Not my favorite look… it didn't evoke My Little Pony.
Carson: Medieval tapestries.
I don't love her all – red "Cowboy" look because I wouldn't have gotten the reference.
Carson: She's chic as F****
As the choreographer of the opening number, she is given props for her work by Michelle for making it all come together.
Alexis: Before seeing her finished looks, I assumed all of her looks would be very… literal. And…
She wore a literal pride flag.
Literal Pony costume.
Andie: liked it. Something childlike about it.
Alexis feels: "Current, Chic, and I feel like a million dollars."
She also tells the judges she almost went blind sewing and bedazzling her bodice. But, it just doesn't really look high fashion… or finished.
Joan: I could all ready find that (in stores).
Shea: Graffiti drag.
Ru: NOT A RAINBOW DRESS. Michelle: Not one color of the rainbow.
Shea: "Call me Neigh Coulee." These pony get ups are ridiculous.
High Fashion! Joan says she'd wear that.
RU: She came here to compete. And she does not disappoint (except for her non-rainbow colored rainbow dress. OOPS).
Peppermint: "Classic beauty with a classic booty."
Love the French Revolution-esque feel. I don't get why Trinity and the other queens hate on her aesthetic. When she looks good, and isn't wearing a pink, ill-fitting mini skirt… She's gorgeous!!
Pony look is fine.
Too heavy on the lower face contour imho. But the judges disagree. Joan: Empowering C.K.: You can tell She was living.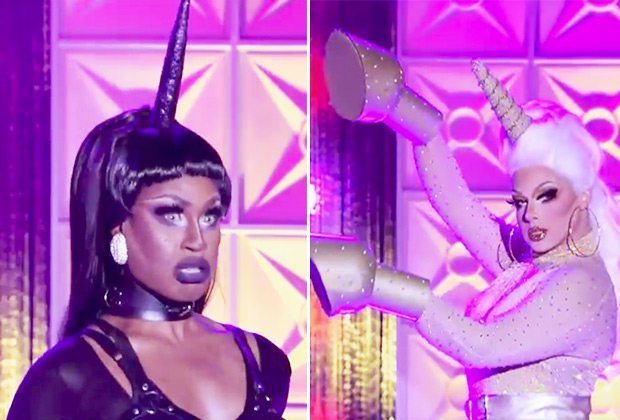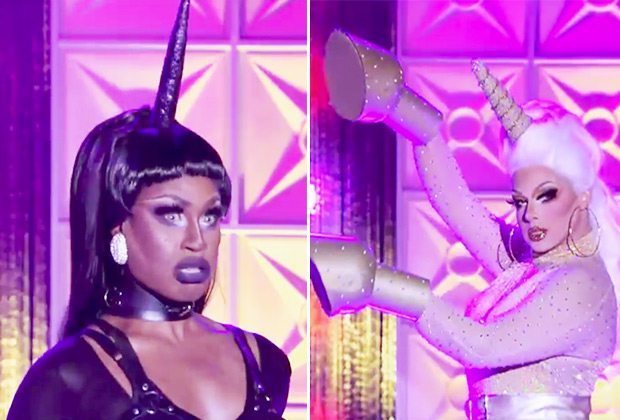 Ru asks the dreaded question: "Who deserves to go home tonight?"
Shea says Alexis
Sasha says Alexis
At this point, a betrayed Alexis laments: "They had nothing to say about it in the workroom."
uhm… like, what did you think? It's a competition. And, you can't save basic…
Alexis keeps her cool on the mainstage by not retaliating… And, dejectedly suggests Peppermint.
Trinity says Peppermint because she doesn't pay attention to detail. But, I think it's because she's a little jealous, right? Peppermint is a great personality and a drag legend.
Peppermint throws it back at Trinity, by suggesting her. She says Trinity is her biggest competition.
Power Tops
Sasha and Shea. However, Shea wins!! Going into the Top 4, Shea is "feeling invincible."
Trinity is safe. Alexis: "Frankly, what I'm wearing…" I stopped listening. She just isn't able to really look at her work with a critical eye. I know she has that critical eye because she constantly reads and critiques the other girls. I love it. But, she needs to be able to analyze her own work just as harshly. Because, girl, she just looks really crazy and unaware of herself.
She's this season's Phi Phi O'Hara.
Peppermint is also chosen to lip sync
Lip Sync
Alexis and Peppermint are pitted against each other lip syncing the Village People's "Macho Man." Both put on a good performance, but there's no question. As the dust settles, Ru chooses Peppermint to stay, and Alexis hears the two darkest words a Drag Race contestant can hear: Sashay away.
Alexis' parting words are "Grieve me, my girls." I'll squeeze out some crocodile tears for you, girl.
I wasn't surprised and, in fact, really needed this to happen. She had outstayed her welcome by a few episodes.
Next!
Ryan is currently based out of a zoo in Houston, TX. Penchant for high fashion and musical theatre (original). He will not sign autographs. Instagram: @petiteplussizedmalesupermodel