RuPaul's Drag Race Season 9, Ep 10 Recap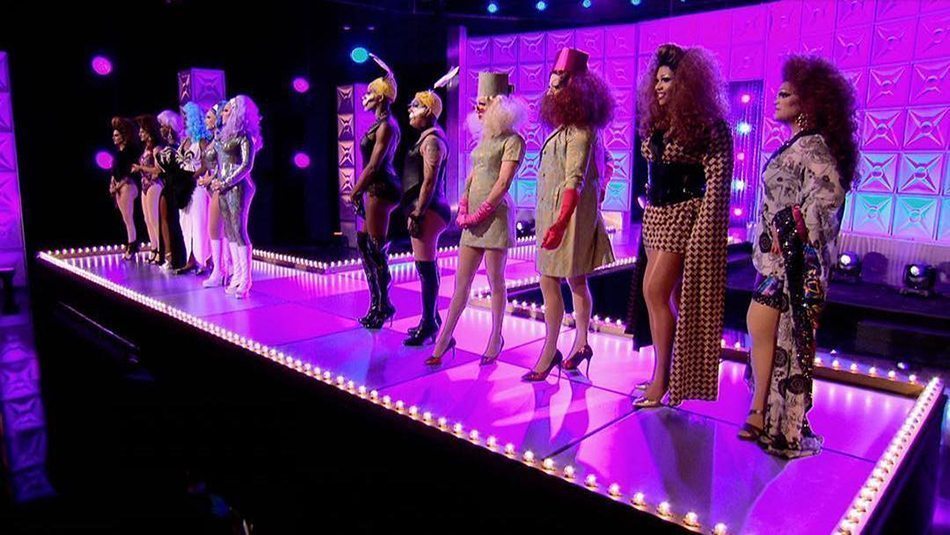 The Aftermath: One Week Later
VH1 aired episode 9 beforehand and I'm still flabbergasted. Valentina was supposed to win it all. She was supposed to overtake Shea, and prove all these bitches that being new to drag doesn't mean being busted. She certainly is about as put together as the rest of the remaining queens, but she truly did fuck it up last week. Valentina's lack of preparation for the lip sync speaks volumes- "I'm pretty, I'm staying." Valentina: "I never imagined this was the way it was to going end."
Even though it's Valentina, and I am forever obsessed, I know Ru was the right decision sending her home. You know a few things coming into drag race as  a contestant- there's gonna be snatch fame, you have to sew (or at least construct) outfits and you will have to lip sync. Also, the whole of episode 9 was pretty awful.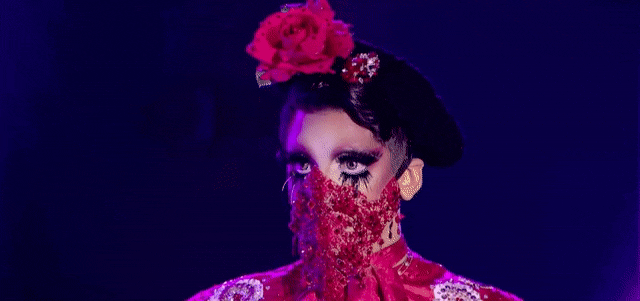 Who's Left?
So… With Valentina out… Who does everybody think is in the Top 3? For me, there's such a clear divide the between good and bad of this season that I'm almost over watching this season 'til the semi-finals. What other shenanigans are there to be had in one season?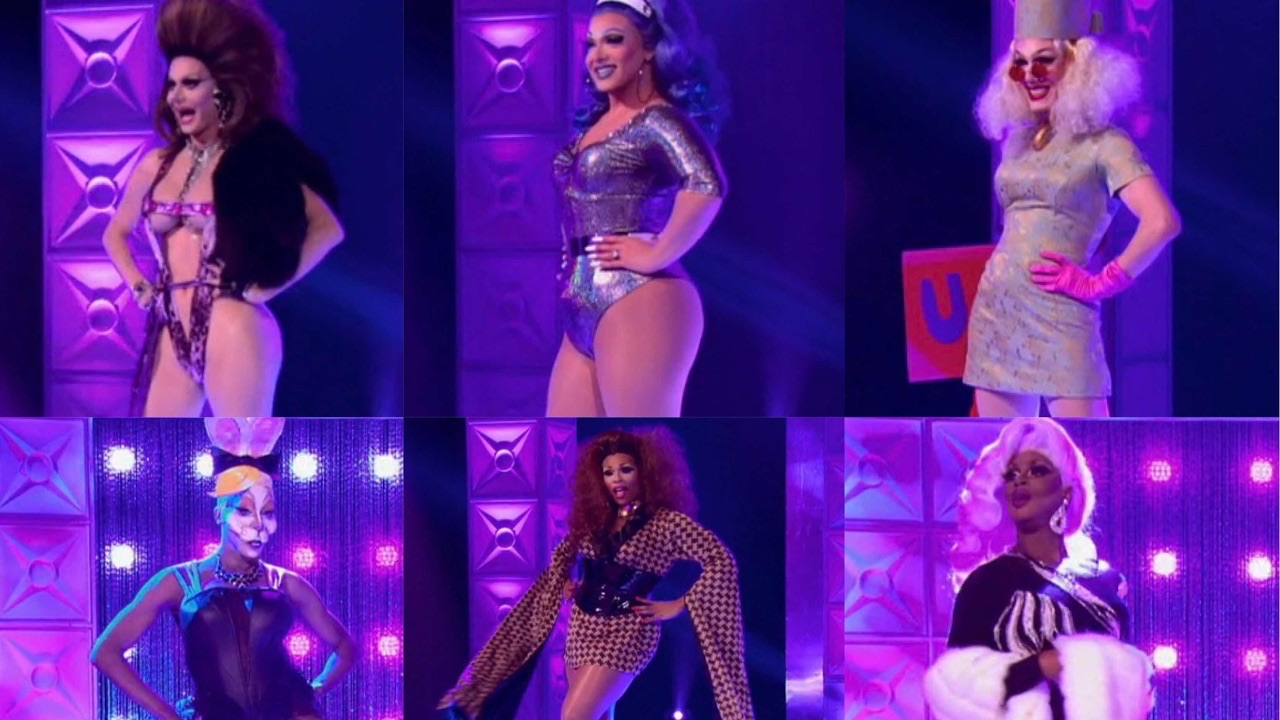 imho: Shea, Trinity, and Sasha are the clear leaders at this point. They win the challenges, they bring energy, and they are stylish fish. On the other hand, from the girls left, Peppermint has really grown on me and grown as a performer during the competition. I don't think she'll end up Top 3 but if she did she'd replace Sasha. Nina and Alexis are lucky. Alexis because… well, I just don't think she's at the same level as the other girls and Nina because she literally isn't worth the energy it takes to make her feel good.
A post shared by RuPaul's Drag Race (@rupaulsdragrace) on May 25, 2017 at 8:18am PDT
Showtime!!
In The Workroom
OK, so it's 7pm and this is really the start of the episode. I am at JR's with my gays, and we're all really wondering what the other queens are going to say about Valentina… Their interviews prior to Valentina's elimination are rough. Of course they were. They were so jealous of that baby drag superstar. Surprisingly, they're all just as shocked as we are. But, there's no real time to dwell on Val's departure because Nina literally sucks the empathetic energy out of the room. She feels horrible for sending Valentina home, and feels like she probably was the one who deserved to go.
imho: I mean, I get it… We all do… It's her self doubt manifesting itself in these really self deprecating comments she likes to state as fact. But, this is also a com-pe-ti-tion. Even Alexis and Farrah had heaps more confidence. If you can't love yourself… how in the hell are you gonna love anybody else, right? Oh. Also. It's episode 10… There are only 5 other girls left. C'mon… Oh, and from the way it's edited anyway… She is belligerent about vocalizing her paranoia "let me finish before you curse me out…" so it all seems just a little manipulative. Girl, tell me what happened in Atlanta? I want to know why you hurt so.
The other girls try to root for her until Peppermint abruptly ends the conversation and walks away. "I need to make you feel good because you did a great job?" It doesn't make sense. Sasha chimes in: "This is not group therapy. We cannot fight for her." And, Ms. Trinity, always concise: "She needs to go home… I'm over it."
You're on your own, Nina Bo'Nina Brown Kennedy Onassis.
A post shared by RuPaul's Drag Race (@rupaulsdragrace) on May 23, 2017 at 9:09am PDT
Maxi Challenge #RuCrewMakeovers
Another episode senza Mini Challenge (sigh…) but, I love Ru's grape vine suit that he wears to announce the Maxi. The girls are going to makeover the PA's of the show! #RuCrewMakeovers
Because they won the previous challenge, Shea and Sasha pair up the queens and the PAs.
Peppermint + Sarge (stocky, very sassy)
Sarge: "I love document these life stories." Hes open. Here's sassy. Ru seems to love him.
A post shared by RuPaul's Drag Race (@rupaulsdragrace) on May 25, 2017 at 2:46pm PDT
Nina + Aaron
Nina wants to bring out both of their artistic sides. However, despite actual sewing skill and knowledge, she wants to create their outfits by… sewing them. (Trinity: This is not the time to learn to sew) Shea, despite their beef, decides to help as much as she can because she knows this is a little beyond Nina's comfort level... Nina wants to do more prosthetics- White Rabbit themed looks. HMM. Aaron tells Nina she's jeopardizing yourself. "have you always been this way growing up?" 
A post shared by RuPaul's Drag Race (@rupaulsdragrace) on May 26, 2017 at 9:19am PDT
Trinity + Rizzo
She's so nasty! "how do you feel about tucking?" Her number one is a FIERCE TUCK. WITH DUCT TAPE. They're both really cute and acting silly. Ru remarks about how she's proud that Trinity, despite being a pageant queen, was able to teach and engage a non-drag gay in drag.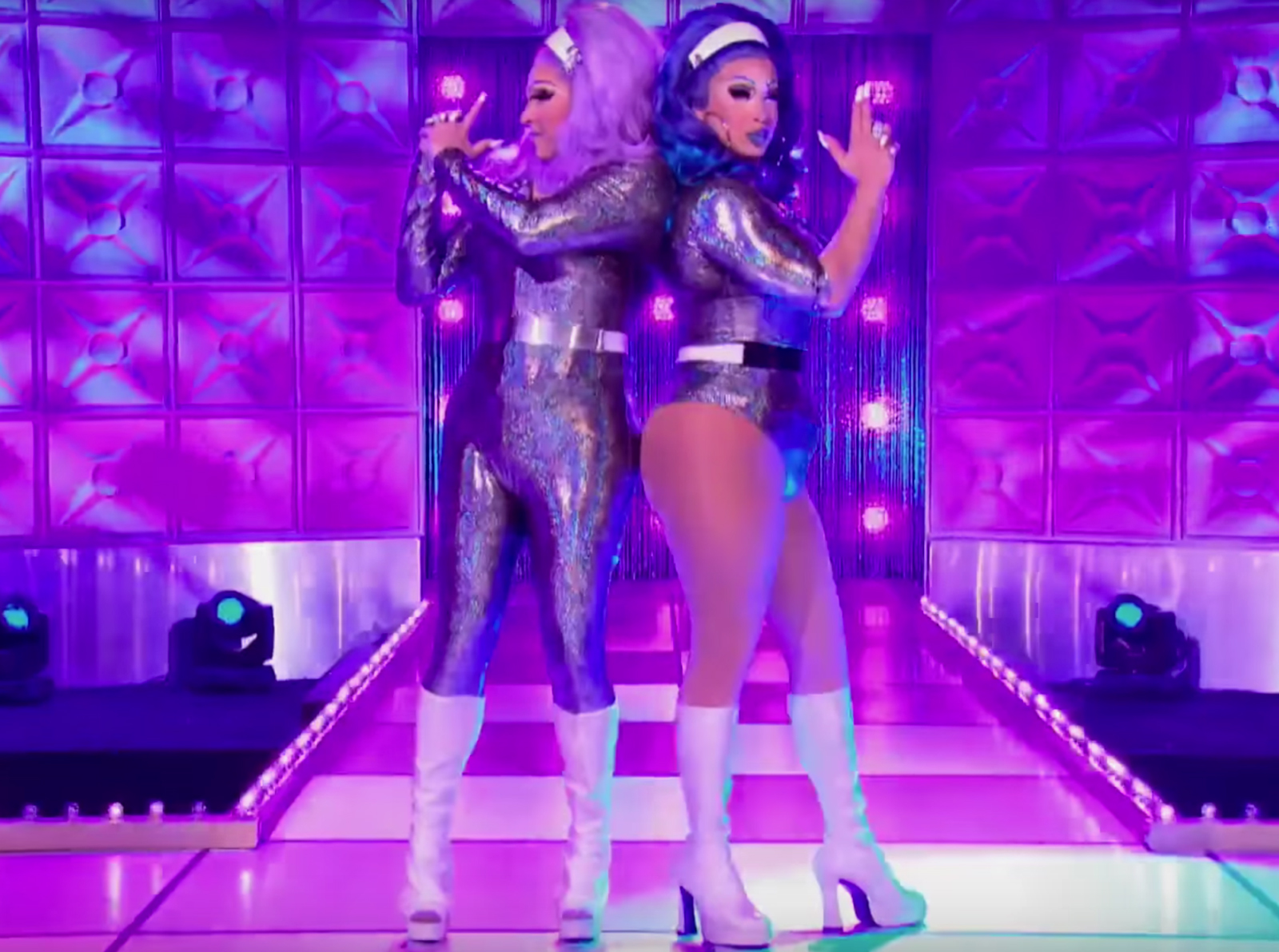 Alexis + Brady
He's straight but has learned about that drag is more than just a dude in a dress. It's cute, actually. There's "Comedic drag… Runway drag… Fish!" which elicits the coveted giggles from Ru. But, he's partnered with Alexis… We'll see.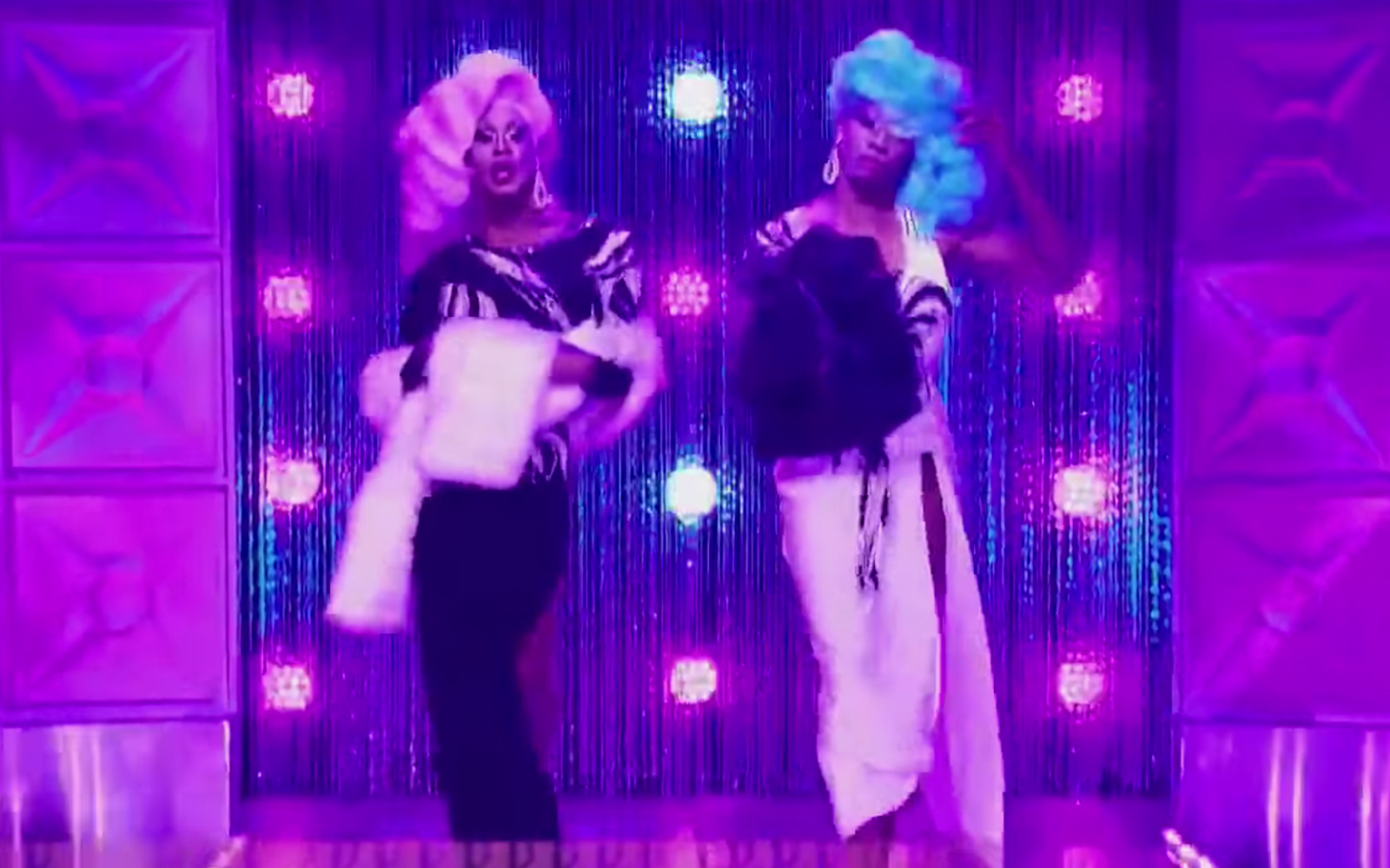 Shea + Josh
Shea chose Josh for the family resemblance. However, Josh cannot walk in heels. Like… Not at all. Trinity asks, "Have you ever seen a dog walk in snow?" Which… is not far from the truth. 
A post shared by RuPaul's Drag Race (@rupaulsdragrace) on May 24, 2017 at 9:05am PDT
Sasha + Duncan
Handpicked for herself because she wants to bring out the playful side of this brave daddy. Ooh. But, Duncan does warn her not to over intellectualize things. But, Duncan also seems very happy to be paired with Sasha: "Duncan's feeling the fantasy" as he examines his face with a Little Mermaid red wig. It's adorable.
A Twist!
As a duet, a lip sync to Ru's "Click Clack"  must be prepared.
legitimate question: do you think Ru added that little bit in after last episode? Like a warning: "Bitches, you better not any parts of your c.u.n.t. and you better remember the basics."
Runway: This is the BEST Mama Ru has looked all season. A one-of-a-kind hand painted gown by guest judge, Zaldy. What is this look? It's really quite breathtaking. The Japanese on the gown is a collection of Drag Race sayings. Worthy of a spot at the Met Gala…
The judges this episode are Michelle Visage, Ross Matthews, Zaldy and America's favorite, Kesha.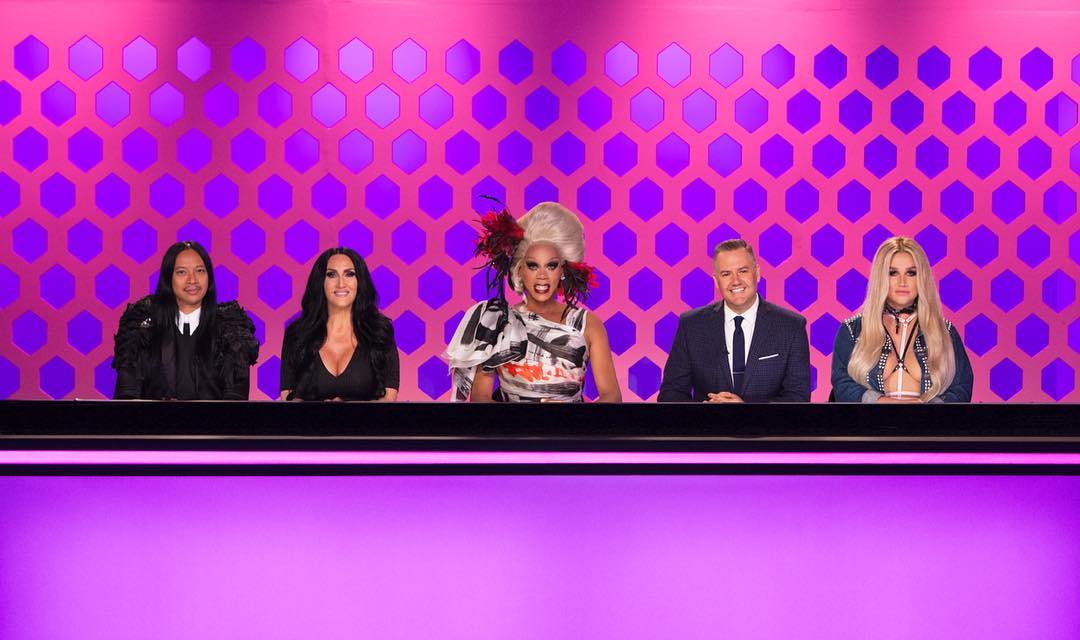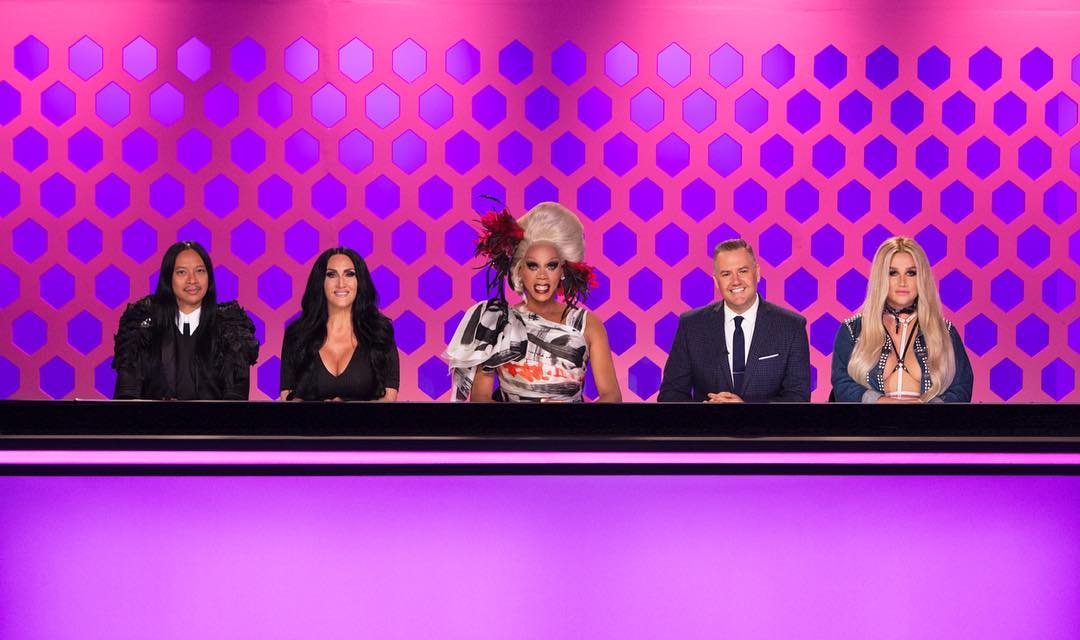 Challenge Execution + Judges' Critiques (Scribbles) 
Trinity and her sister, Glittafa Dayz Ru is impressed that Trinity really took Glittafa under her wing, and taught her sister so well. They are adorable. And, showing a lot of ass in their swimsuits… illuminating their immaculate tucks. Glittafa: "The Pain is real." They look like they're having fun lip syncing to Click Clack. 
Shea and Bae Coulee: while Kesha says it's "old Hollywood glam", Michelle says it reads more "star sister and the other sister" yikes. Throughout the runway and the lipsync, it's actually a bit a of a mess. Bae's wig was all over the place on her face. But, Bae also says Shea did great. Gotta get support from your sisters if anything…
Oh, no… Shea underwhelmed.
Alexis + Ry Anne Stardust: MADE HER LOOK LIKE THE OLD SISTER. Ru "the nails scream I am a slut" which is about the nicest thing said about their performance… Zaldy "Halloween costume in a bag" and "unfresh". Ross says "she should go" is anyone else thinking that Ry Anne's hair and jumpsuit was all ready worn in a previous episode? #clockable
Nina +Ariana as Bunny Rabbits
Ru:"A family that drags together slays together", but, all of them think there's a huge disconnect within the whole look. It's not particularly thought out, or very clean. Ross is hopeful that she'll "bring it at a 10" while Michelle is no longer charmed- "I'm done with it" Kesha "the ears look like they've been rained on" I think it's a little sloppy… And, you can't do camp/prosthetic drag sloppily because it ruins the whole illusion.
Sasha + DONATELLA VELOUR.
They look like sisters because of those iconic eyebrows. Kesha: so high fashion. Zaldy loves it and Ross comments on how Sasha's finally having fun in the competition and letting loose. She did look more relaxed. During the lip sync, she had fun! But, can she do a "sexy" lip sync haha? 
Peppermint +Winter Green. Feeling their fantasea even though I hate the outfits. Michelle "the outfits clash but I don't care. You should thank Winter Green."Ru says Winter Green is the MVP of the episode. She made Peppermint look better- Ross says: "Peppermint better be kissing feet."
sidenote: Completely forgot about Valentina by now. You? The show did, surprisingly go on! And, it's better than before. We fans have a lot of love to give, but we're fickle as fuck.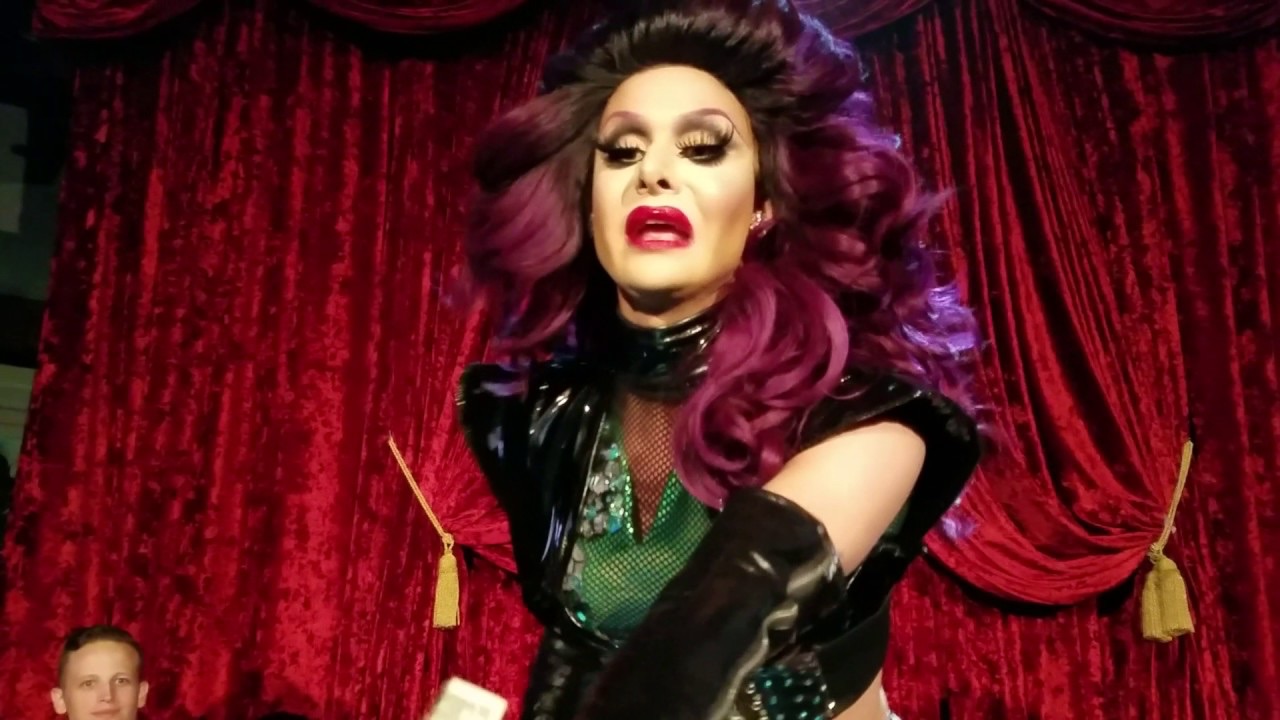 The Top:
Trinity wins! I think it was close between Trinity and Peppermint. But, the judges like what Winter Green, or Sarge did with Peppermint's drag and not how Peppermint transformed Sarge.
Sasha is safe.
Bottoms:
At the bottom: Alexis, Nina, and Shea.
Lip Sync:
Nina looks annoyed. But, she has to lip sync… And, I booed the screen when they announced it was Shea against her. Alexis should thank her lucky stars for one more week. However, when Demi's Cool of The Summer track begins, and they're lip syncing. They're both kind of boring. I'm thinking "oh.. is Ru going to say that neither has the passion or drive to continue?" But, of the two, I guess Nina looks like she is more over it. At least, Shea is throwing in a few tricks… Just not very exciting tricks for this song.
In the end, Nina gets her wish to be eliminated…
imho: Ru needs to make an announcement. Do NOT throw these lip syncs. Such expensive douchebaggery. Just save the performance fee and walk off the stage.
Next!!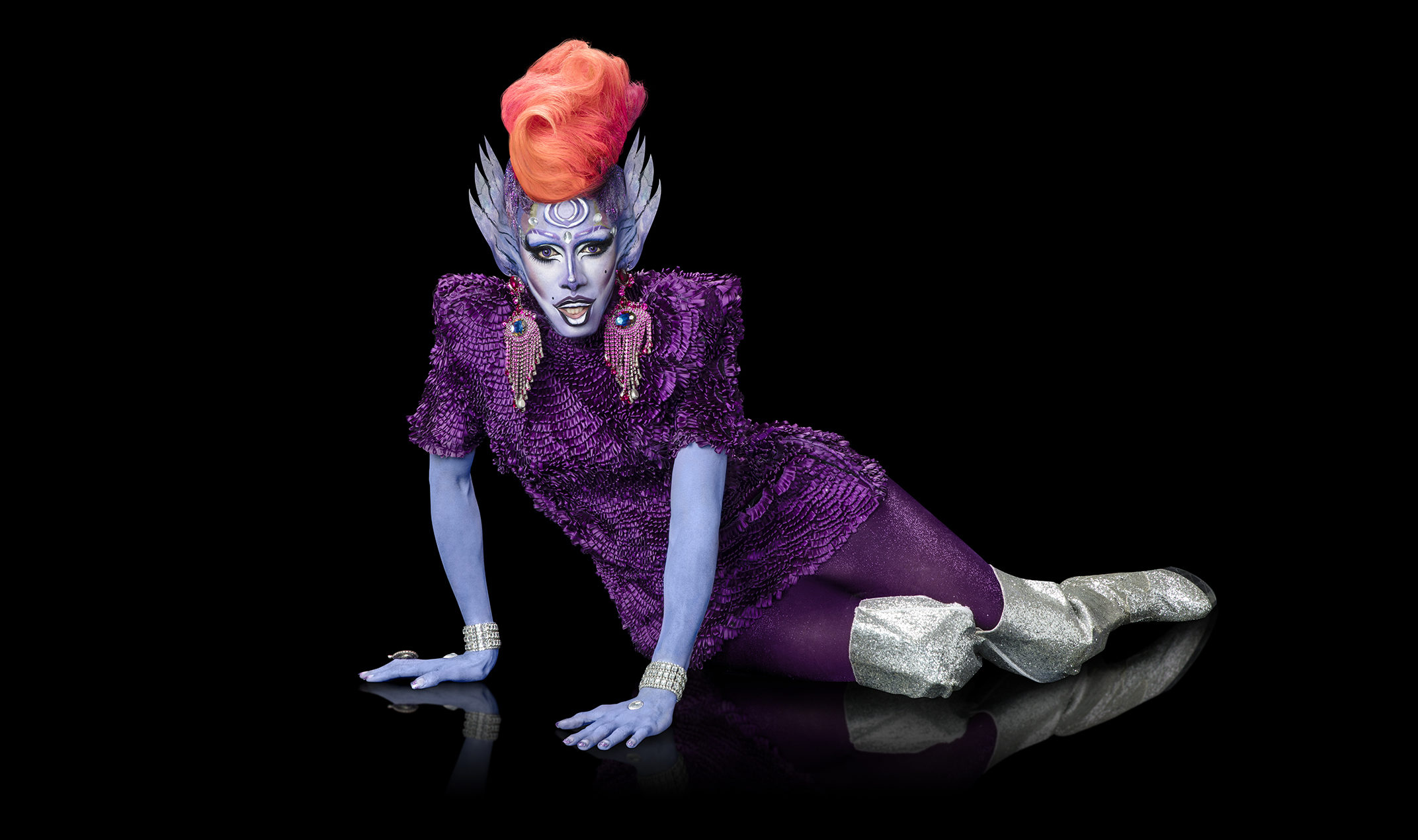 Ryan is currently based out of a zoo in Houston, TX. Penchant for high fashion and musical theatre (original). He will not sign autographs. Instagram: @petiteplussizedmalesupermodel