RuPaul's Drag Race Season 9, Ep 12 Recap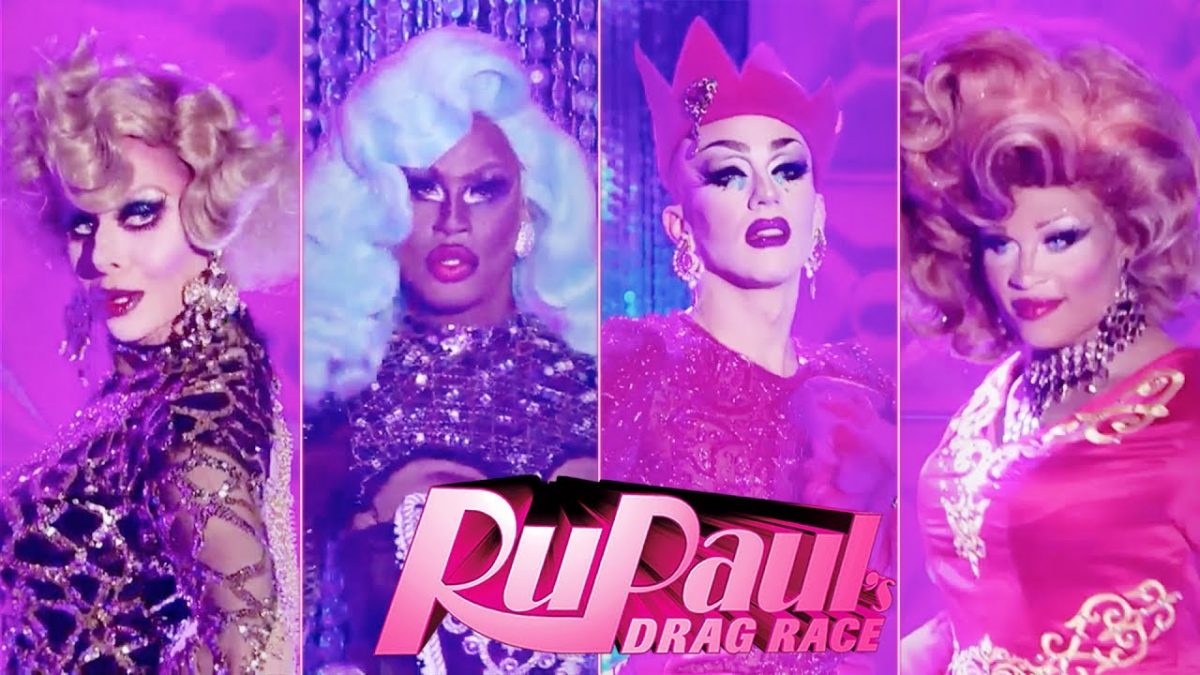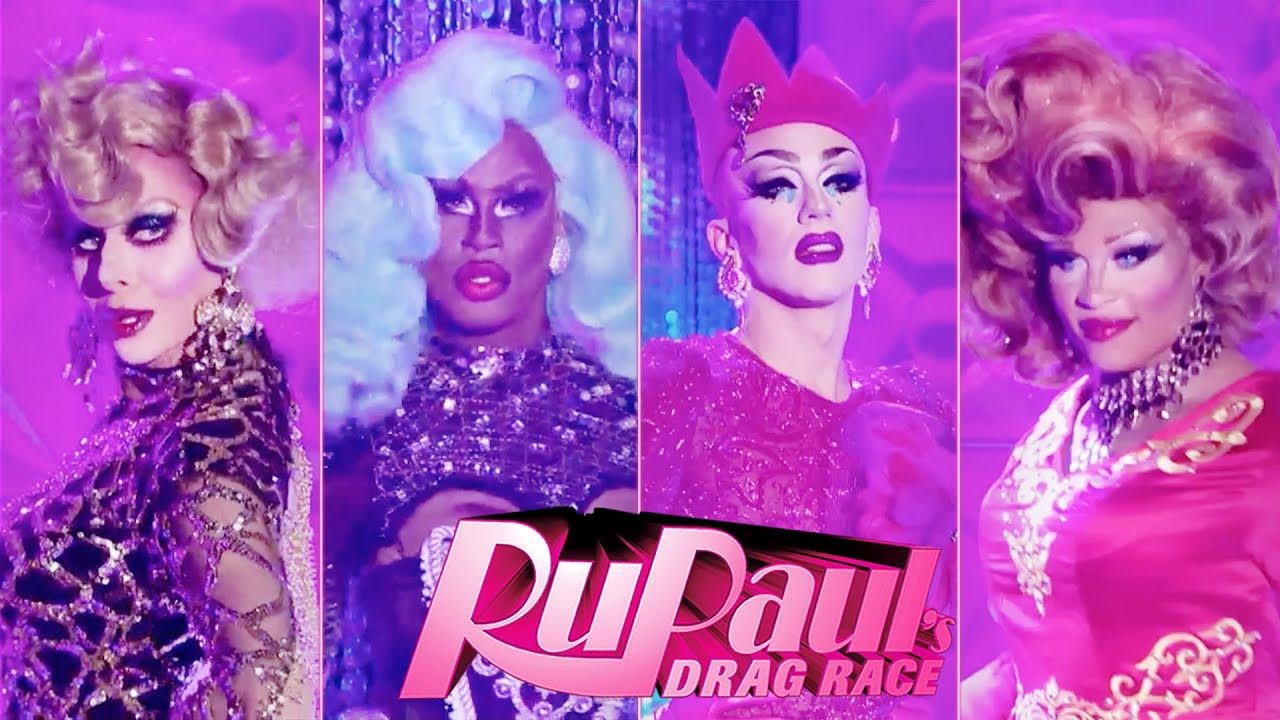 Hello, hello, hello ladies and gays!
Top 4 Ladies and Gays!
This is the Top 4 we deserved: Shea, Sasha, Trinity and Peppermint. It may not be the top 4 I originally thought we'd have (Valentina and Eureka **ahem ahem**), but it's our top 4. Overall, I'm pleased with the line up! These ladies have brought energy from the beginning.
A post shared by RuPaul's Drag Race (@rupaulsdragrace) on Jun 7, 2017 at 6:26am PDT
Top of Show
Ms. Michelle Visage arrives in the workroom following Alexis' elimination. Can you follow in Ru's footsteps, ladies? Literally, they have to follow his tempo by recording an original verse and learning choreography to Ru's new song "Category Is."
Side: the big question on everyone's mind is: "Who replaced Lucian?" Bye, girl, bye. They'll be coached an choreographed by All Star's judge, Todrick Hall. The girls also guest star on the podcast "RuPaul: What's the Tea? with Michelle Visage." Oh, and they will perform the song live on the main stage prior to the final runway presentation.
In the Work Room
The girls always say funny things. Ah, the power of editing… They all decide that Peppermint has the most experience for a challenge like this one, and Trinity is the least comfortable singing and dancing, so she'll probably struggle.
Wait I'm confused: Trinity has been solid throughout this whole competition imho, and Peppermint needed some time to warm up. Or, are we not remembering it that way? I will say, however, that these girls are really pushing RuPaul's Best Friend's Race, because that's about the shadiest thing said in the work room.
A post shared by RuPaul's Drag Race (@rupaulsdragrace) on Jun 8, 2017 at 9:19am PDT
Recording and Choreo Session
Damn. The girls are right. Trinity struggles to remember her… vocal schtick and stick to the choreography. Sasha also struggles, but really, Todrick? Those moves looked difficult.
fyi: my definition of difficult being "anything I can't do in my tiny living room while watching the show"… Anyway…
As for Sasha's "rapping": she does openly say she's going to perform "spoken word" over the rap. But, she's just not entertaining.
Peppermint: has a good memory for both her vocal performance and the choreography, improving their own confidence in the challenge while setting the bar even higher for the other queens.
Shea: in my mind, is in a league of her own for this challenge. She has probably the most difficult choreography featuring a triple pirouette. Todrick looked happy with her.
In the end, this live performance segment on the runway is one of the best editing jobs the crew has  done. All the queens looked incredible, and were entertaining. It more than makes up for the cheer leading challenge earlier this season.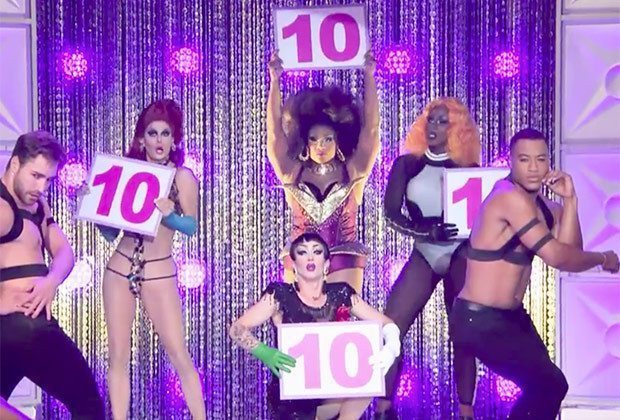 Runway Is: Eleganza Extravaganza
The final runway of the season, y'all! (scribble time)
Peppermint: Truly giving us Princess Anastasia/ Russian doll realness. Hair is the same wig she's had, though…
Shea: A bit of a let down, honestly… I'm openly not a big fan of her's (I was for her promo looks pre-show, but the second she came in screaming for her intro… nope- Boner Killer), but I typically appreciate the way she styles herself. Looks expensive! The dress just looked a little thrift store-y.
Sasha: Also, a wee bit predictable. It's a Beyonce- inspired, high fashion swimsuit. But, she looks beautiful in it.
Trinity: The look of the night. Michelle says it's the best she's ever looked. She is giving 1940's silent siren.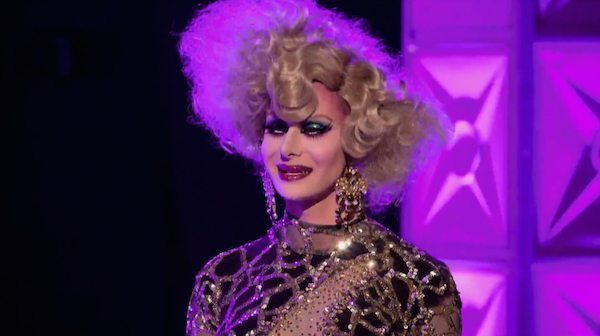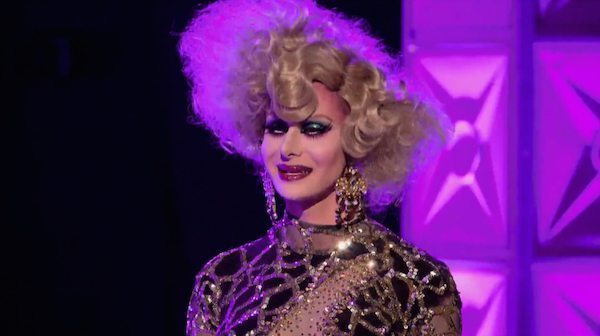 Who Should Stay?
Before this episode aired, I believed that Peppermint should go home. But, everyone did really well in this challenge. And, all in all, none of the looks were terrible, so I'm thinking that Peppermint is going to have to lip sync Trinity. Ru has other plans though, he has them all deliver encouraging speeches to their younger selves. One final group lip-sync later, and voila! The series' third "shantay you all stay" and first-ever top four.
So, they're all going to be in the finale. Who's going to win? #TeamShea
Season 9 has thrown us a lot of curveballs. Like I said at the top, I don't think if we had certain queens still in the mix over others at this point, Ru wouldn't have kept all 4. I think this was the best way for Drag Race to consolidate its losses- If the best isn't here, let's give them more options to distract them from the mediocrity.
Next!
Still #TeamShea!!
Ryan is currently based out of a zoo in Houston, TX. Penchant for high fashion and musical theatre (original). He will not sign autographs. Instagram: @petiteplussizedmalesupermodel