RuPaul's Drag Race Season 9 Finale Recap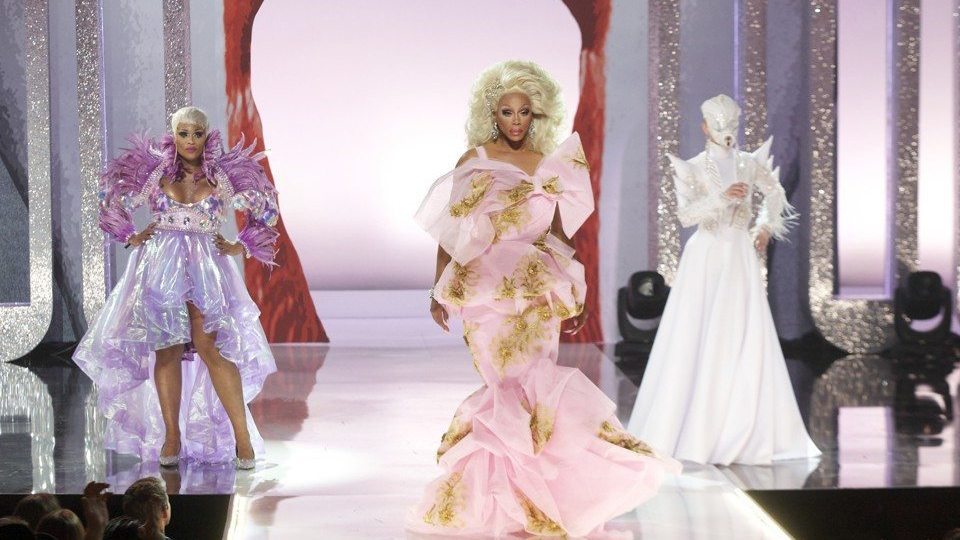 Hello, hello, hello Ladies and Gays!
Hallelu! We've come to the end of Season 9. It's Sasha Velour Vs. Peppermint Vs. Shea Coulee Vs. Trinity. It's the first time we've had four contestants in the finale.
However: Anybody else think this season is still is just a little lackluster. It just kind of happened without any wonderful results in the end. There were several bad attitudes in the talent pool, difficult challenges that nobody nailed, and terriblelip syncs. Not one, but two terrible lip syncs that, I believe, skewed the results of this show. I guess we'll just have put this season in the same category as Season 2: Do Not Ru-member It. That being said…
This finale is swanky. All of this season's queens make an entrance in order of elimination. Typically, I can't remember some of the queens who were cut earlier in the season. But, maybe because they all each had a two episode arc (and we waited so long for the season to start), I knew who all the girls are.
So, let's Toot & Boot their finale looks!
Jaymes Mansfield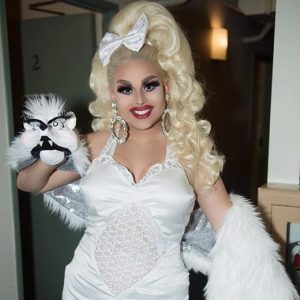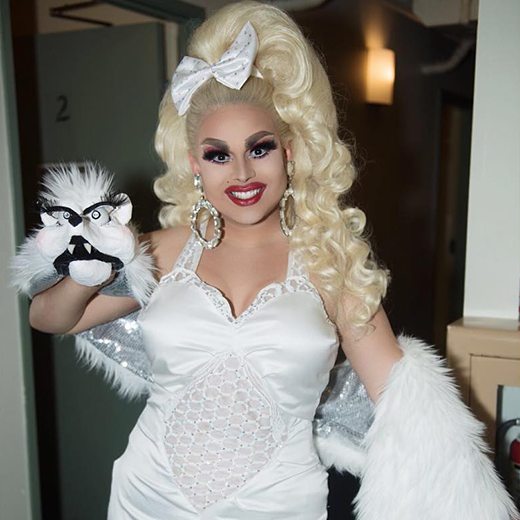 Toot- Ok, damn. She's cute. I really appreciate the puppet here. She took her first entrance look with her busted puppet and turned it around!
Kimora Blac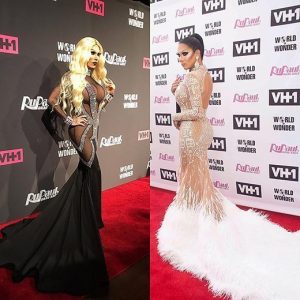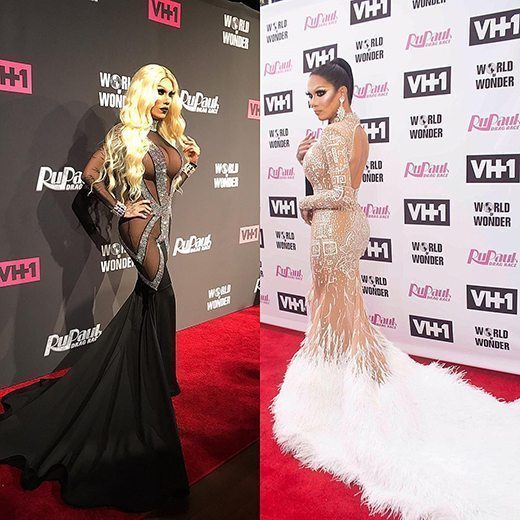 Boot: Truth be told, the dress is really beautiful, but she's about as personable as a stick. I also think this is semi-predictable, and doesn't push any boundaries. MORE SKIN. or, MORE DIAMONDS. or, MORE FEATHERS. Something…
Charlie Hydes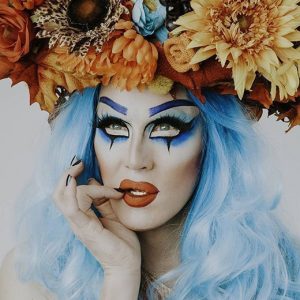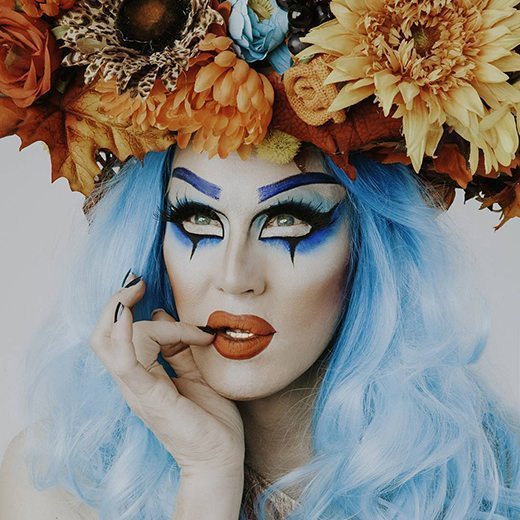 Toot: I love everything about this look- the bubblegum blue hair, the latex, the bodice, the makeup, and her heels, but I do not like the necklace with her name on it. Oh well, so it's a 98% toot.
Eureka O'Hara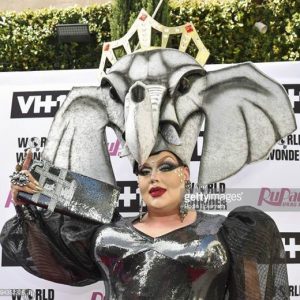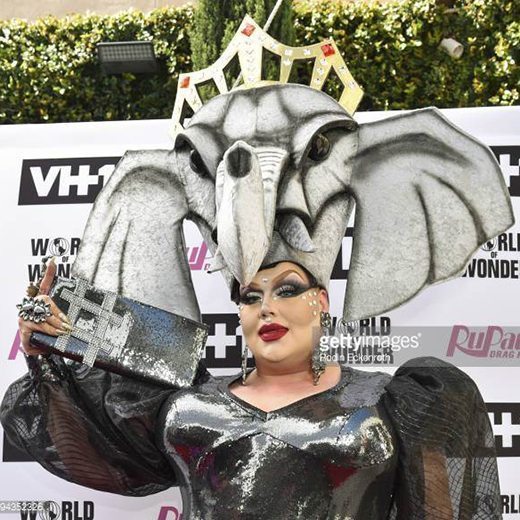 Toot: Oh, Eureka… One of the true casualties of season 9 that I truly expect to rise from the ashes in season 10. I love how shiny she looked on the runway. She fucks yo' beauty standards with her elephant headdress, and still slays in a form fitting gown. Extra points for going monochrome gray.
Cynthia Lee Fontaine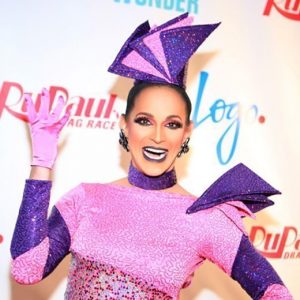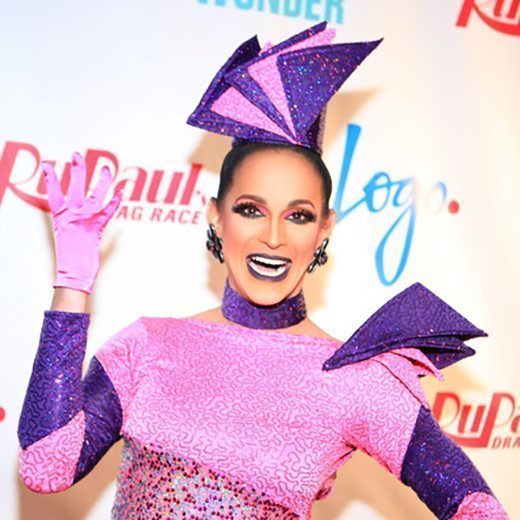 Toot: (I guess I'm tooting all of them tonight…) I think this is true Cucu Fantasy for her. She's a vision! I love her foam hair, her huge eyes and that dress… I am such a sucker of embroidered gold. So luxe. Looks like an anime character brought to life.
Aja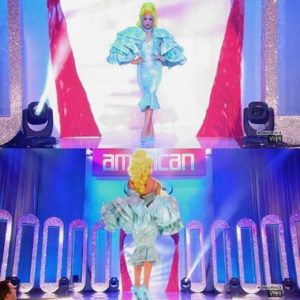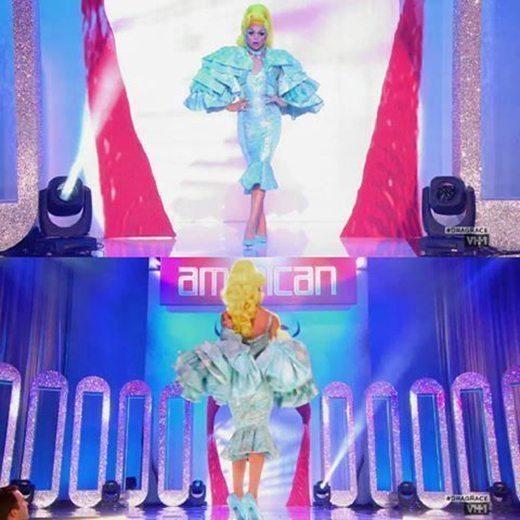 Toot 70% Boot 30%: I think Aja sells her looks better than they are. When I saw this live, I was obsessed: My scribbles- YAS A COCKTAIL DRESS. LOOKS LIKE BARBIE. But, in the stills, I think the shoes look like they're too big for her, and it's less impactful. It's very Aja, but I wonder if it almost looks a little juvenile. The Lady Gaga urine blonde hair is killer, though.
Farrah Moan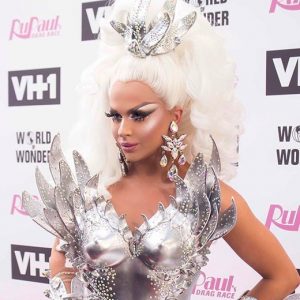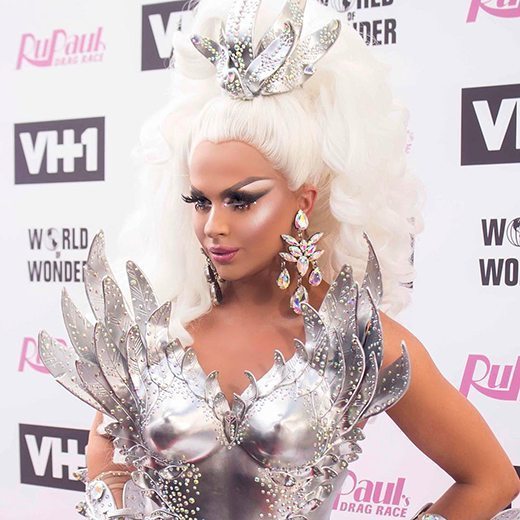 Toot: Now, this is a Vegas show girl look. (Still, not interested in her, though…)
Valentina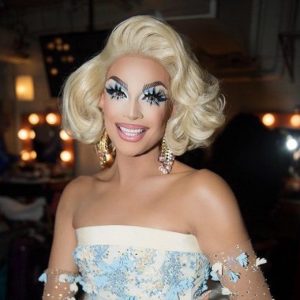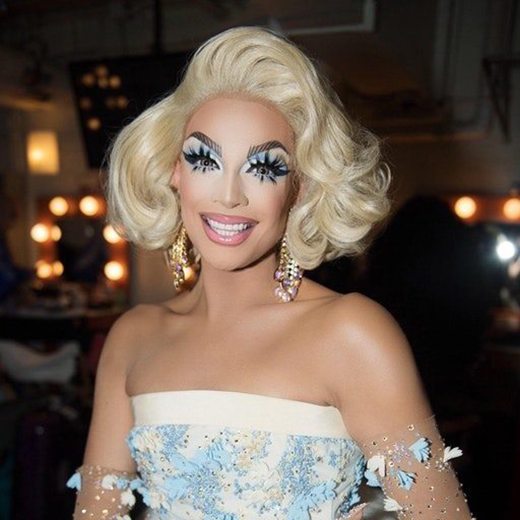 Toot x 1 billion: She's just a step (or 10) above. She's a superstar. Team Valentina. She's my one celebrity affair I've allowed myself. #Flawless
Nina Bo'Nina Brown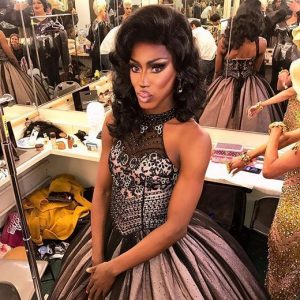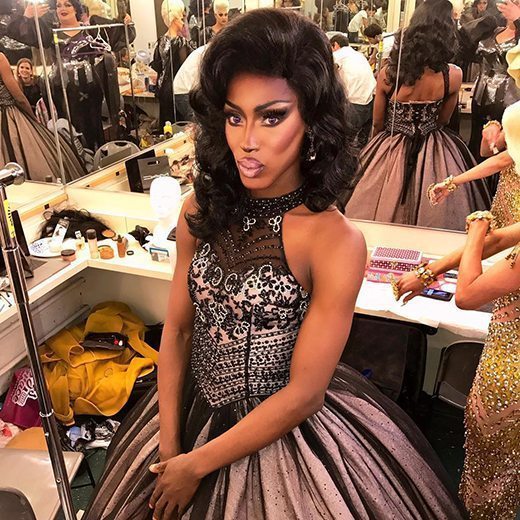 Toot 90%: You can't tell from this pic, but it's not completely floor length. It's a little awkwardly chopped off right above the ankle. I think it could've been just a little shorter hence taking 10% off. But, I had to give her a Toot because the makeup is so damn good. She looks like an innocent little slut from the fifties!
Alexis Michelle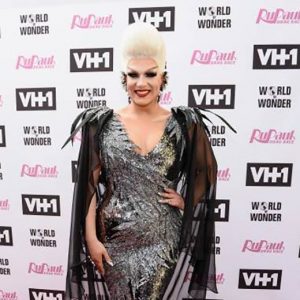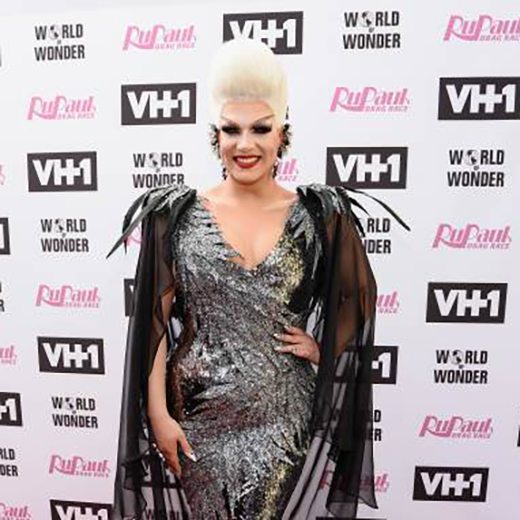 Boot: Ugh I feel bad booting. But, if I must… I know they all are costumes, but I feel like this looks very costume. The feathers on the shoulders look plucked, and her hairline is clockable. Her eyebrows are going into her hairline…
All the girls stepped their pussy game up. No question about that!
Now for the surviving queens!! The Top 4.
I think each of the Top 4 served it up for the finale. I have to give them all Toots!
Sasha Velour
Gave us futuristic choir boy alien realness and looked a vision in blue.
Trinity Taylor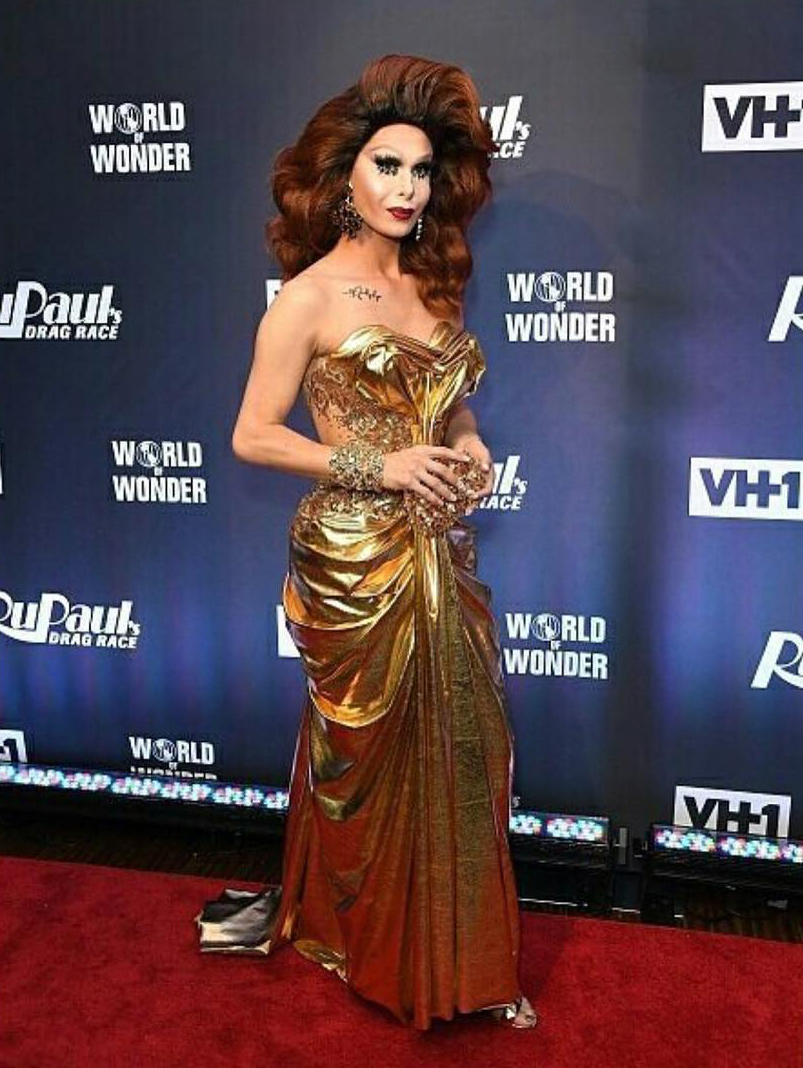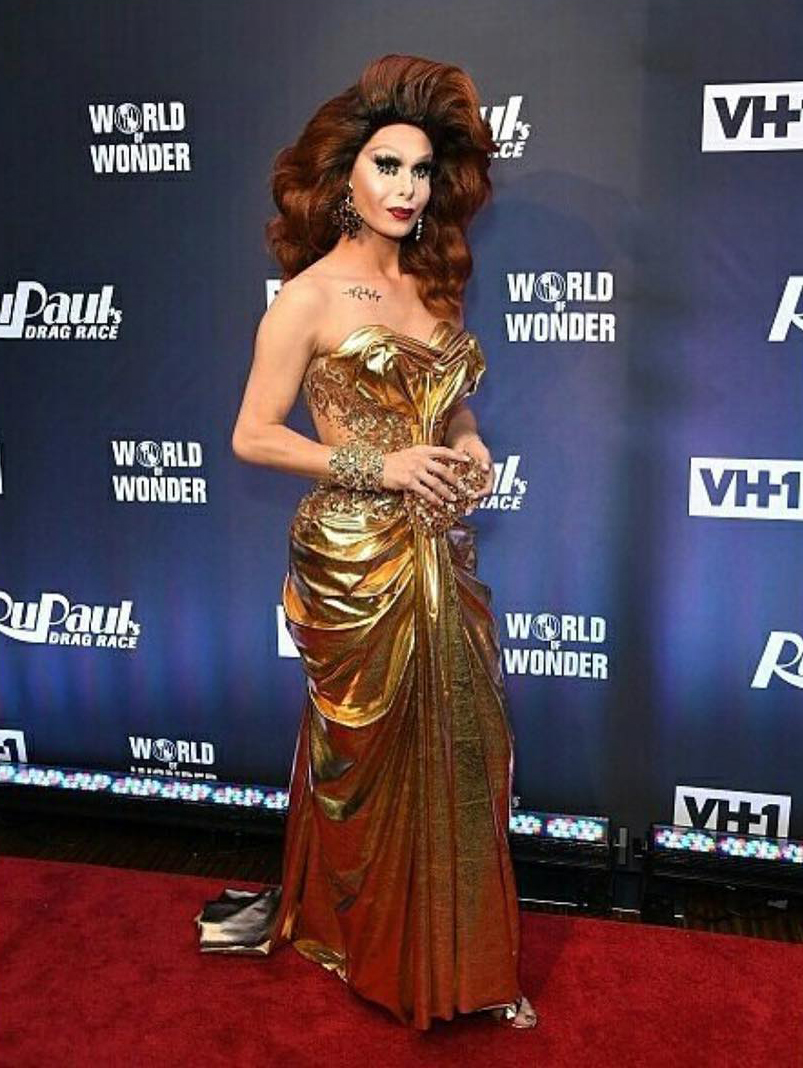 Has been denying us true pageant glamour this season! The last two evening gowns she's presented for the runway have been the best looks of the season! I thought she was a crotchless jumpsuit kinda girl. I'm kind of #TeamTrinity after the reunion, so I'm really proud of her.
Shea Coulee
Looks like black Barbie in the best possible way. Her makeup is, as always, fierce, and (you can't tell from this pic) I loved that she was wearing pants and made them look very feminine. I voted for her on Facebook #TeamShea. And
Peppermint
Gave us Peppermint Fish. She is owning her trans-woman self, and has the girls out to play ;). I love it.
Mama Ru
Then of course, there's Mama Ru. Unclockable perfection.
Please keep in mind, her entrance is like 30 min. into the episode so it's pretty much all business from here on out. For the first time, the finalists to be America's Next Drag Superstar had to spend the last episode of the season locked in battle, performing head-to-head lip syncs in order to win Drag Race.
First up, Trinity and Peppermint gave amazing performances to Britney Spears' Stronger. Trinity had a lot of tricks, and she threw them all. But, it didn't match up to Peppermint's charisma. And, she pulled a Roxie Andrews X Violet Chachki move 3/4 into the song, revealing a pixie Platinum blonde wig and flowy gown under what was all ready a sickening look. Trinity really stood no chance and became the first eliminated queen of the night.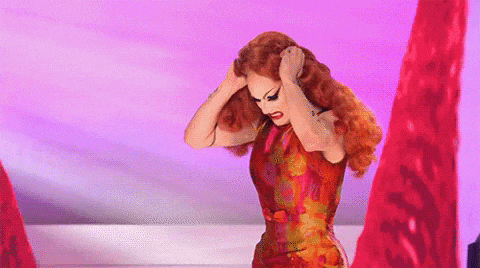 Next, we're forced to watch the two powerhouse besties of the season, Sasha and Shea battle it out to Whitney Houston's So Emotional. I actually think Shea performed this song better than Sasha through and through. But, Sasha had… roses. Ooh! I mean… I thought her wig looked loose. It was beautiful seeing those roses fly out and swirl from her gloves, then shower her as they dropped from her wig. But, I think she won the lip sync because of this gag, and not performance quality. Oh. Yeah, Sasha beat Shea in this lightning round.
LetMeGetThisStraight: My two favorites are not fighting for the crown any longer. But, both queens that beat them, beat them because they played the game. I don't think it was a matter of lip sync talent, or overall performance in the competition. Shea won the most challenges of all… And, Trinity has really been good at every challenge except that roast one. Oh, well. Ru has to get it wrong every few seasons, right?
So, our final two are: Sasha Velour and Peppermint. I think Ru picked the most appropriate song, Its Not Right But Its Ok by Whitney Houston to choose this year's champion. Because, it's really Valentina. Haha! Or, Eureka! But, if neither of those, definitely out of the top 4 remaining queens, it should've been #TeamShea.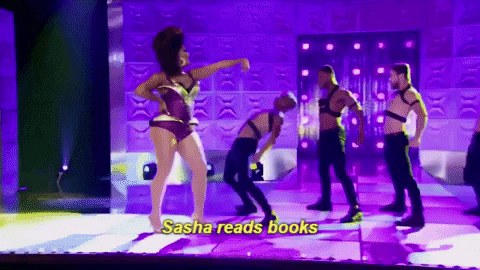 Both are gorgeous, and comparing them is like apples and oranges. Peppermint is serving Carnivale Princess drag, and Sasha giving Alien Wedding Dress realness.
Sasha has to thank another clever prop. In this lip sync, she cracks open her white skull cap. I have to hand it to Sasha, despite lacking certain dance skill, she's still pretty entertaining to watch. Peppermint brought her charismatic energy to this battle as well, but it was clear early on in the number that Sasha was given more airtime.
Sasha Velour wins this season of Drag Race! Bob The Drag Queen hands over the crown to our first bald queen! I'm not saying I'm disappointed, but it's not really the result I was hoping for. I know Sasha will be a great role model for all the gaybies, but going straight off the results of the competition… I feel like someone was robbed and better come back for an All Stars (crossing fingers!!)
Next! (Season, that is)
So, I have to Ru-cap the prior to episodes. I had to work during their airing but Mama Ru keeps these recordings under lock and key! I finally found them, and they'll be coming up soon, gays!
Muah.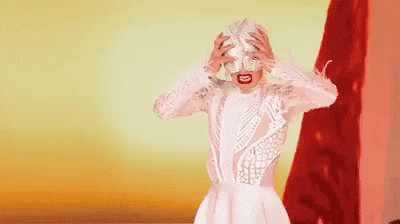 Ryan is currently based out of a zoo in Houston, TX. Penchant for high fashion and musical theatre (original). He will not sign autographs. Instagram: @petiteplussizedmalesupermodel