The Evolution of Men's Swimwear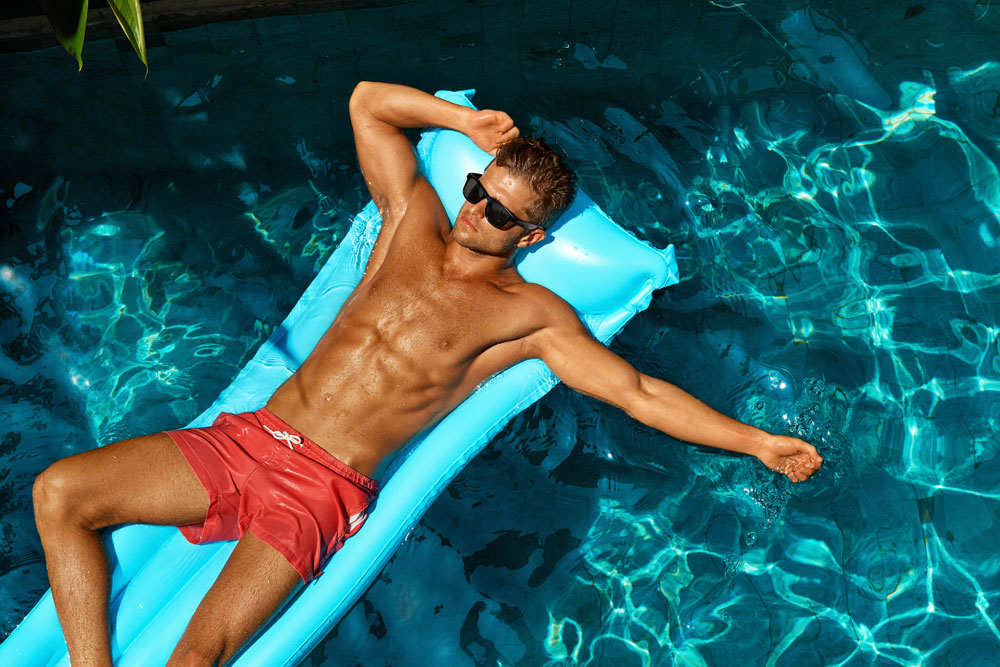 What we wear on the beach and at the pool has come a long way. From naked to neck-to-knee and back to (almost) naked again, the evolution of men's swimwear tells us a lot about what was going on in society and commonly held values of each era.
What do you like to wear when you swim and when you lounge around in summer?
Whatever your preference, chances are our forefathers would be horrified.
In ancient times, swimming was only for the guys and so who needed swimsuits? Those ancestral fellows would strip off and launch themselves into the water naked as the day they were born. (In fact, sixth US president John Quincy Adams was known to rigorously embrace the practice – even after the tide washed away his clothing on more than one occasion.)
Come the late 19thcentury and the powers that be decided it was time for a modest change. Male swimwear became a thing and those guys weren't messing around. They went from swimming in their birthday suits to wearing weighty homemade woollen garb that looked like something you would wear throughout winter – not akin to enjoying a dip in water on a balmy summer's day. 
Except, there was just one little flaw with immersing yourself in water while kitted out head to toe in knitted swimwear (that weighed nine pounds when dry!) Unfortunately, if you actually managed not to drown, this was a costume that when wet would slide down in a wardrobe malfunction of indecent and sodden proportions.
Textiles go turbo 
Then came the Industrial Revolution and textile innovation went turbo and turned the 20thcentury into a turnstile of men's swimwear styles. 
In the beginning both men and women wore lighter weight wool (hessian burlap) one-piece shoulder to knee wonders, and some fetching two-piece ensembles featuring long shirts and skirt-bottomed shorts. In fact, in 1907 swimmer Annette Kellerman became the first Australian (but not the last) to thumb her nose at the swimwear of the day when she got herself arrested in Massachusetts for indecently wearing her own fitted one-piece swimsuit. 
The general premise for acceptable swimwear design appeared to be one of biological denial. Fun in the sun water between men and women was ok, so long as no one appeared to have any genitals.
In the 1930s things got interesting
Hems rose and all hail the swim briefs. 
Before the age of the drawstring, baggy (in the front) trunks were held up with white cotton belts and metal fasteners. Legislation preventing men from going topless in public called for matching knit tank tops to offset the ensemble and remain within the realms of the law. These were called "toppers".  (Common decency or crimes against fashion? You be the judge.)
Sidenote: 1936 saw the very first Free the Nipple campaign. In New York the 'No Shirt Movement' protesting laws preventing men going bare chested took off and achieved success a year later. Ever since men have been able to legally strut their stuff publicly in only swim shorts without shirts or singlets.
Props to the Olympics and Tarzan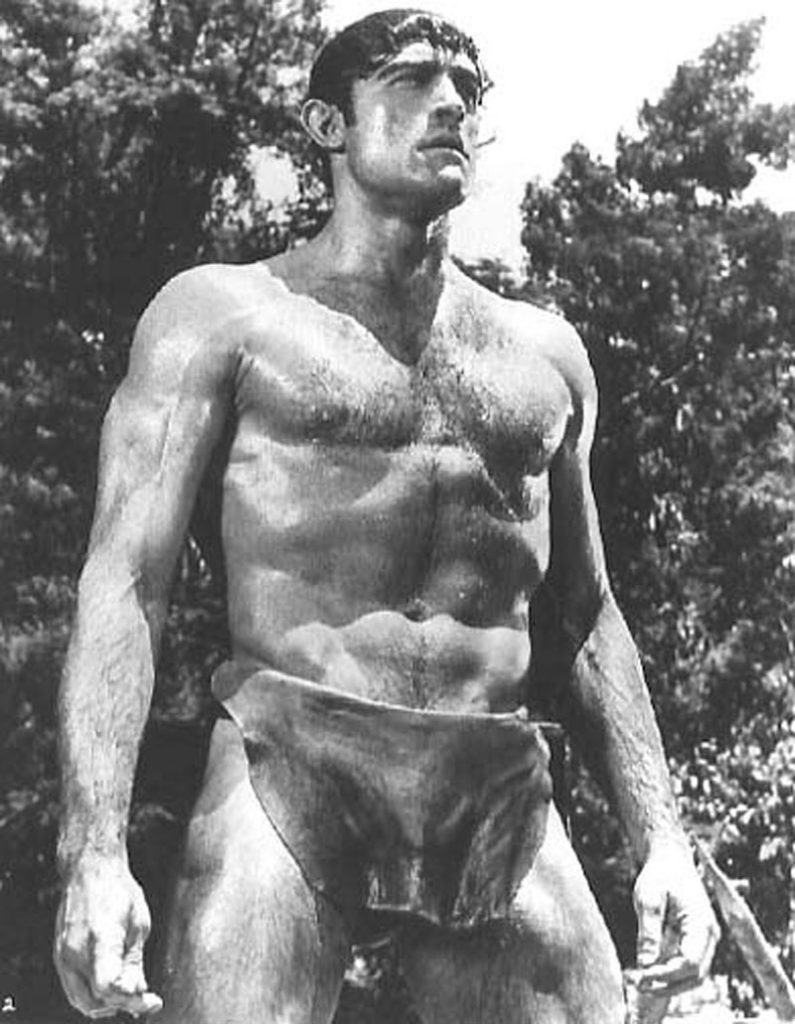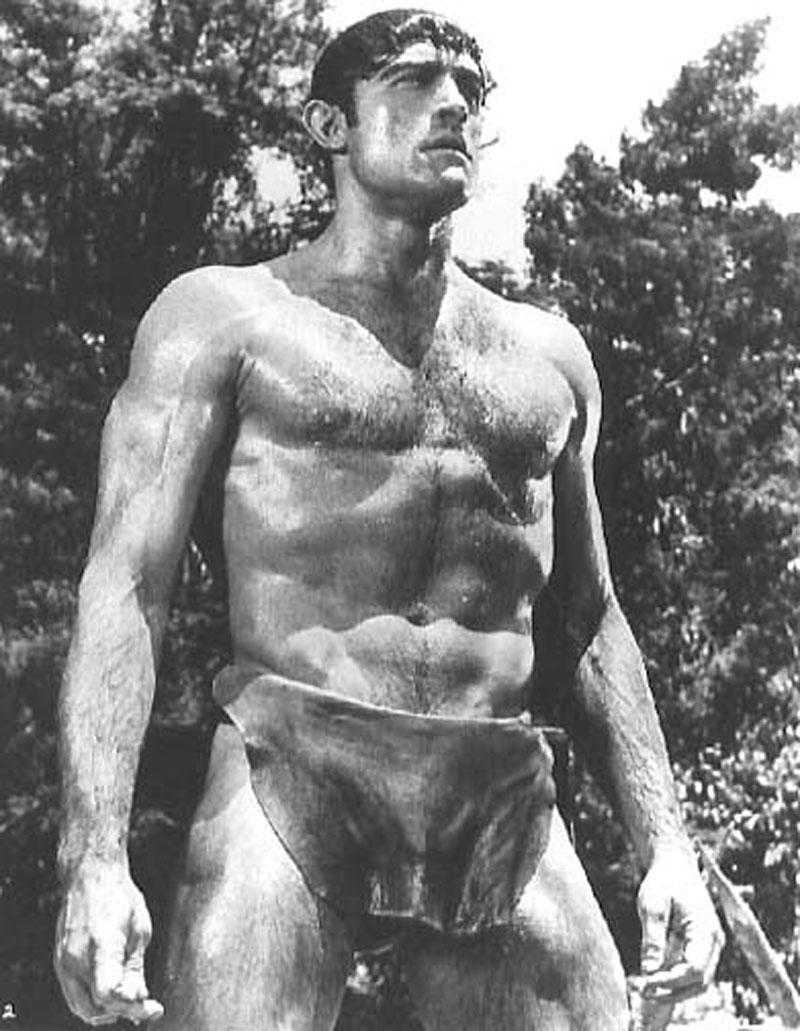 Never underestimate the sway of remaining buoyant and, more importantly, increasing swim speed in the persuasion of attitudes and laws.
From the 1940s to 60s the trunk morphed from baggy to snug. New fabrics like rayon, spandex and elastane were introduced and embraced. This was material you could actually swim in! Aquadynamic, if you will.
The lure of Olympic gold medals heavily influenced the progression of what was considered poolside appropriate. In the States, Johnny Weissmuller was known as the world's greatest swimmer (he never lost a race) became the poster boy of men's swimming trunks – with his masculine physique openly ogled by men and women alike. 
In parts of Europe, the Caribbean and Polynesia, the man's brief took off in a big way. Classic mid-rise waist and daring high cut leg turned heads, reflecting and inspiring changing social attitudes.
Colours got brighter. Prints became more topical. Lengths became shorter and tighter.
By the 1970s and 80s, the swimwear style gauge got turned up to eleven. Brash fashion and the need to tan called for the least amount of coverage and the quickest drying fabric.
Round and round again
And then came the great divide.
Boardies vs briefs. Was there ever a more contentious issue?
What began as 'surf trunks', then 'jams' in certain parts of the world and later, 'boardies' were designed to accommodate activity, protect legs from surfboard wax, double as beach wear and to remain on the wearer regardless of the force of any wave.
Surfers had long bucked the less-is-more trend and boardies evolved from the sixties until by the nineties and noughties, board short lengths almost reached the ankle.
So prompted a counter revolution that began in Australia. Nylon swim briefs saw a massive resurgence and guys started buying their clothes and swimwear off the internet.
And round and round and round again. Today, men's swimsuit fashion is awash with fresh, continually enhancing styles and what a man chooses to wear on the beach or by the pool is a direct reflection of who you are, your style and personality.
Then again, the style that you wore day in and day out last summer can differ radically from what you will stock up on in time for your next summer vacation.
Men's swimwear options today are endless
Briefs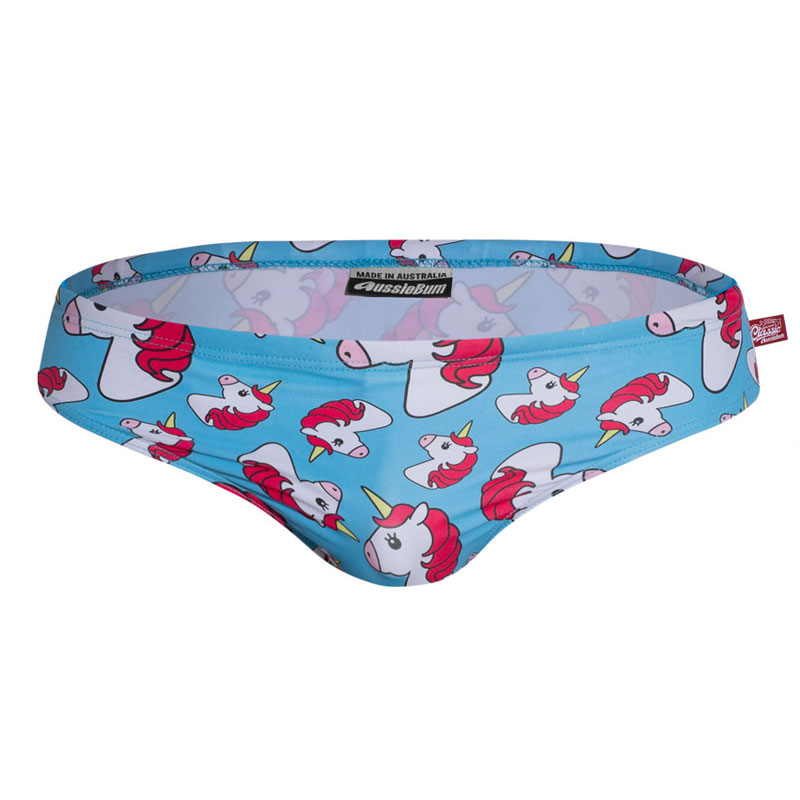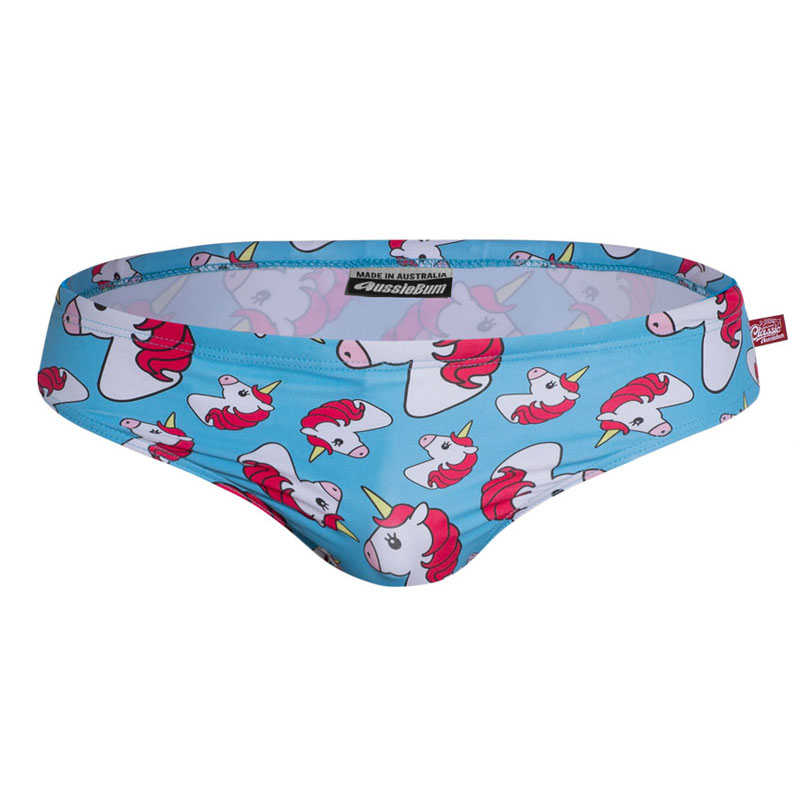 Lightweight and quick to dry, this style leaves little to the imagination and allows for maximum movement and maximum exposure. Throughout the decades prints and fabrics have made it possible to turn these 'togs' into luxury items and even works of art (sure, they may have had eggplants, peaches and bananas in ancient times but never like this).
Boardies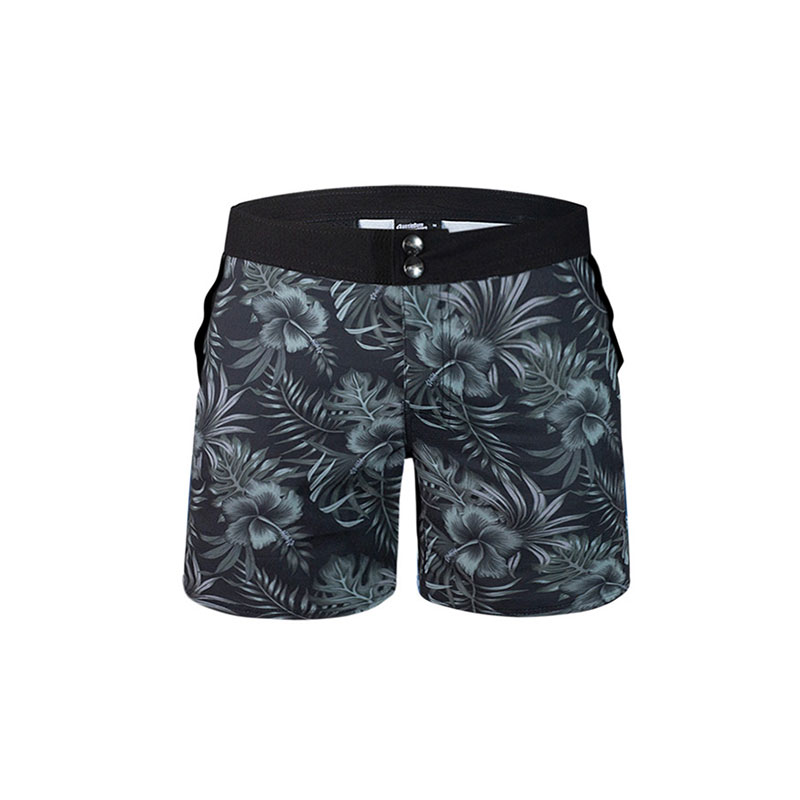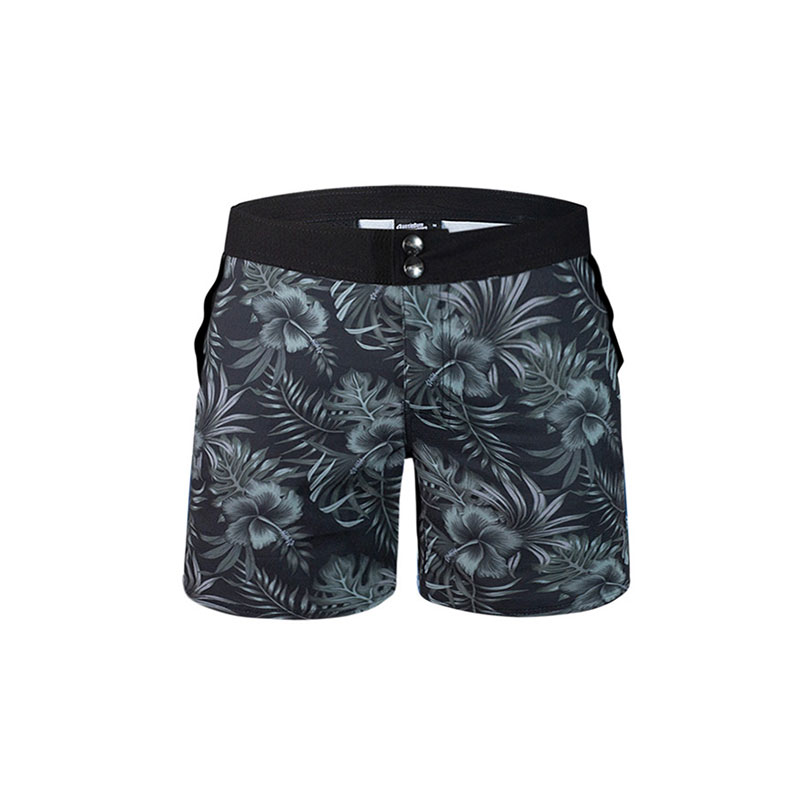 Board shorts have traditionally appealed to surfers. Their length and drawcord waist make them a favourite among more modest guys. Tall, slim men particularly suit boardies because they minimise length and add volume. This isn't to say that board shorts can't flatter other body types –  shorter styles suit shorter guys (and girls). 
Lowriding trunks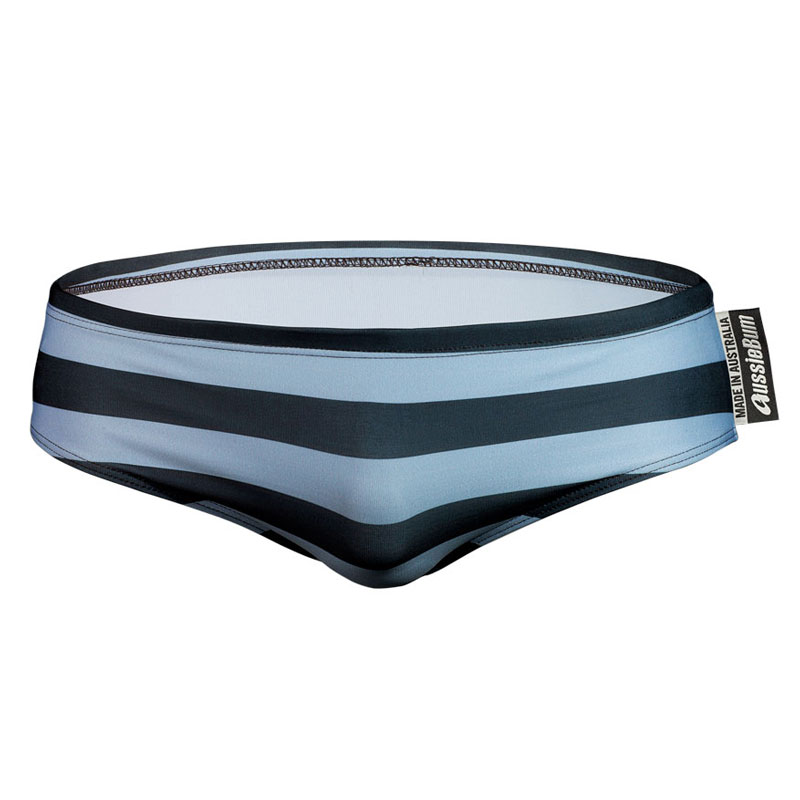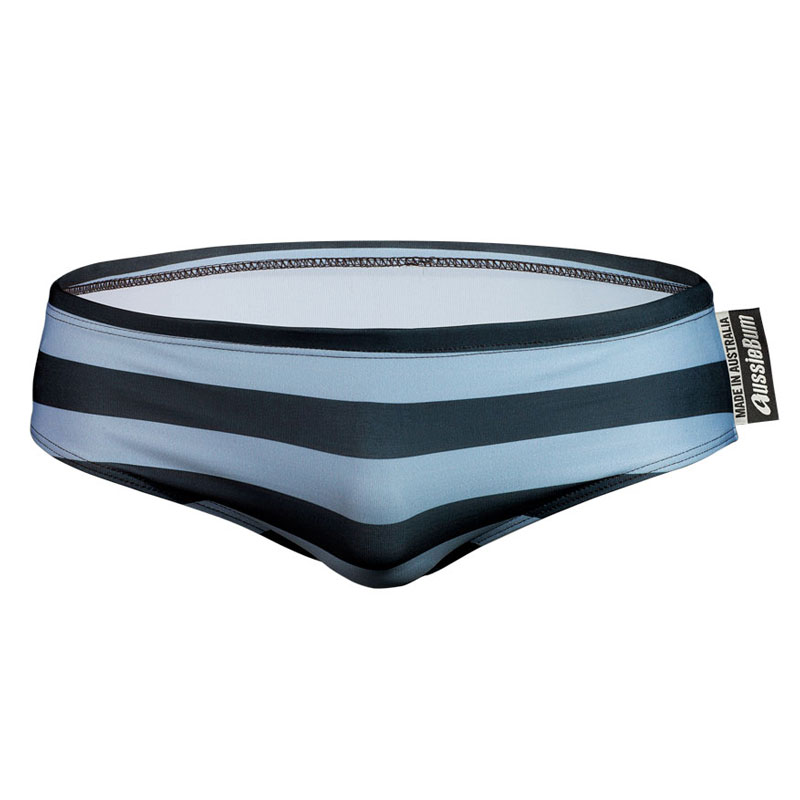 This retro style is reminiscent of the 1960s, but has undergone a modern reinvention to become one of the most popular styles on the beach. Mid-rise with a medium length side seam, trunks look good on most body types and are the epitome of style. Adjustable drawstrings ensure the fit can accommodate individual body shapes.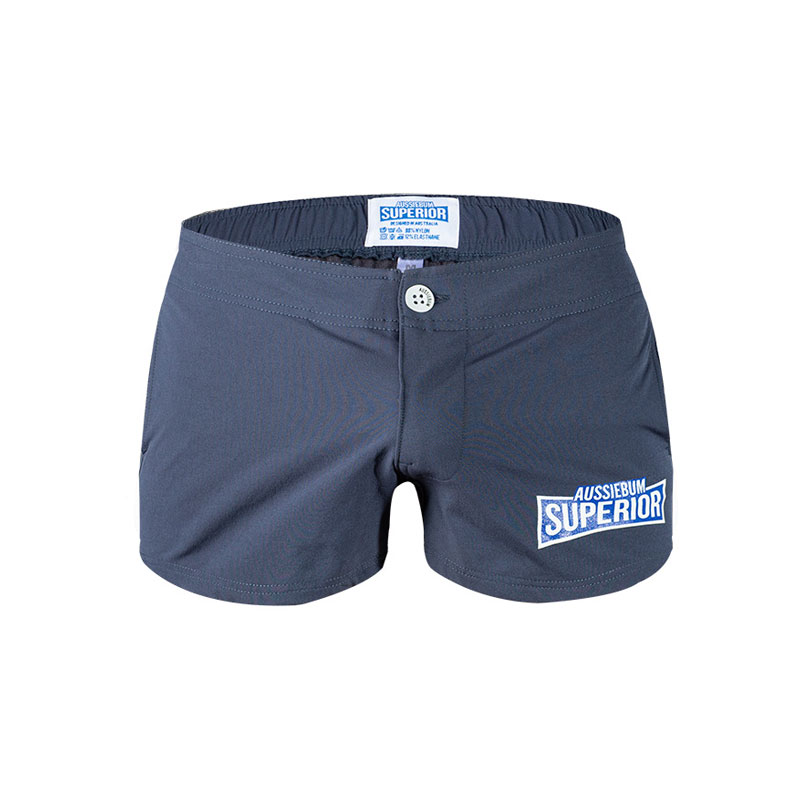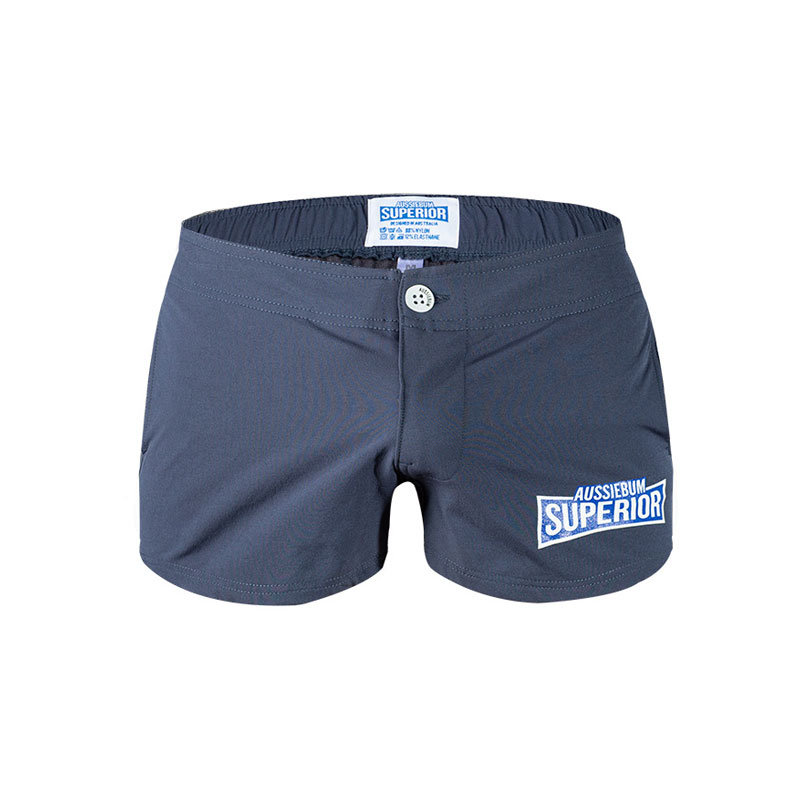 If you could spend all day every day at the beach, shorts that you can both swim and socialise in are ideal. These guys are flexible, breathable and fast-drying so they are highly functional in the water and can be paired with a designer tee and worn about town or with a singlet on a sporting field. The swim shorts with pockets are an absolute bonus. The great thing about this style is it can be both stylish and athletic.
One-piece wonders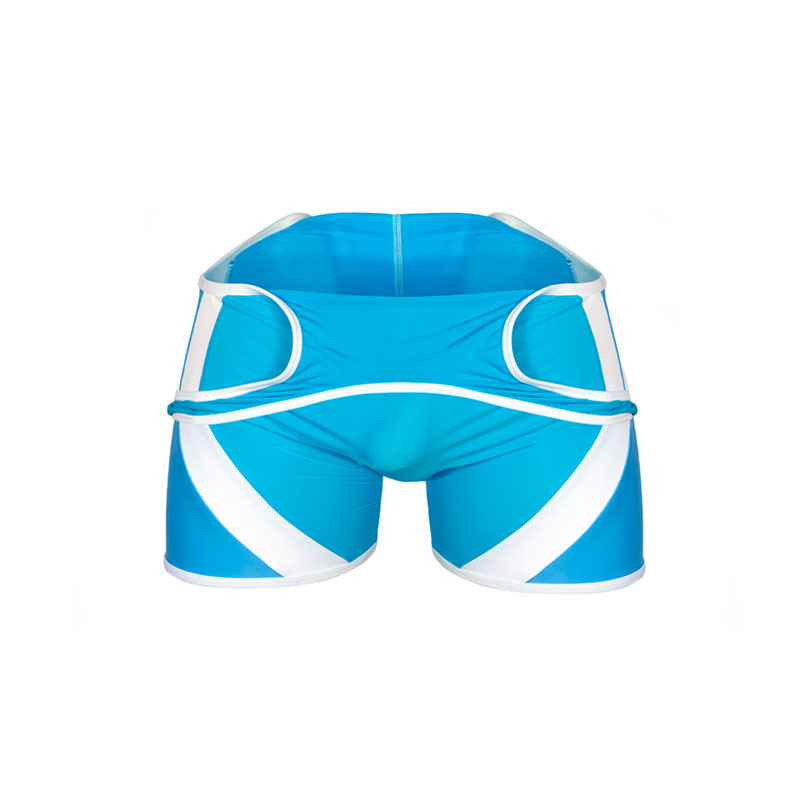 There is no doubting this style is extremely niche and definitely a more exciting men's one-piece than those of yesteryear. Whether you're into clean wrestling or playing a role, whether you're in competitive mode or on water, this style will get you noticed. Even better – this kind of swimsuit can be worn as swimwear, performance shorts or however the mood takes you.
Here are some swimwear buying tips
Don't underestimate quality fabric and finishing. Premium quality doesn't have to come at a premium price.
Stock up on great quality swimwear at a fraction of the price during fall and winter sales.
Own more than one pair. It will give you options over the summer.
Be bold with your color choice.
If you are going with vibrant prints, pair them with more neutrally toned tops and accessories.
Whatever style your preference – shorts or briefs or anything in between make sure it fits you well and you feel comfortable in them.