Top 10 Men's Clothing Stores in Los Angeles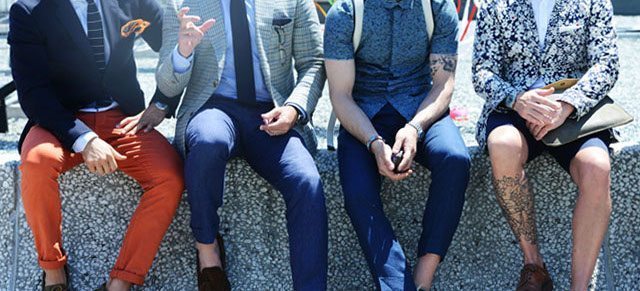 Given the many shopping districts dispersed over the vast Los Angeles metropolitan area, it can be difficult choosing one region over another based on the selection of a single store. For men's clothing specifically, there are many options to choose from that act as a one-stop-shop for all of our retail needs, that is why we recommend for different sites online.
For those of us who live near Hollywood and West Hollywood specifically, we are lucky enough to have storefronts in close proximity that cater to the gay male, taking certain aesthetics, sizing options, and general taste into account.
While anyone can send you to a brand-name storefront of your choice that houses options only manufactured by that designer, our goal is to provide you with a list of stores that not only cater to the fashionable man, but contain a selection of brand names and styles to choose from. Whether you seek the latest Creative Recreation high-tops, the newest Diesel Thavar-fit jean wash, the best in men's workout clothing, or a place to pick up a pair of your favorite Nasty Pig Jocks, we aim to make your quest more simple. Here are the Top 10 Men's Clothing Stores in Los Angeles.
Brick & Mortar is a simple one-room men's storefront that features trendy essentials at a lower price point than most of the other retail shops in the area. There is a separate selection of unique cutoff tanks that can only be found at this shop, while snapbacks, fitted T's, underwear, swimsuits, and any other basic item can be found as well. Most tank tops sell between $15-40 in this store, while most of their swimwear is between $60-120. We love this store for their unique and reasonable jewelry collection, specifically their small-pendant silver variety, such as their signature logo necklace featuring an adorable bulldog.
Los Angeles Sporting Club (LASC) is another one-stop men's shop in West Hollywood, conveniently located right next to the 24-Hour Fitness in WeHo. Customers can find a selection of international brands including G-Star, 2Xist, Nasty Pig, Dsquared2, and other favorites. The storefront features three expansive rooms, with one room containing loungewear/activewear (including LASC, Nike, Pump, and other popular brands), the middle room that most often contains jeans, outerwear, and formal clothing, and a room containing shoes, swimwear, and other California necessities. LASC also features select Southern Californian clothing and jewelry lines. We love this spot for its variety of men's activewear, swimwear, and stylish running shoes.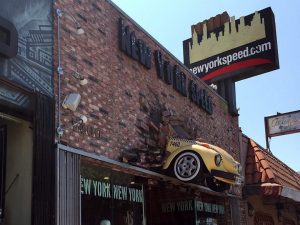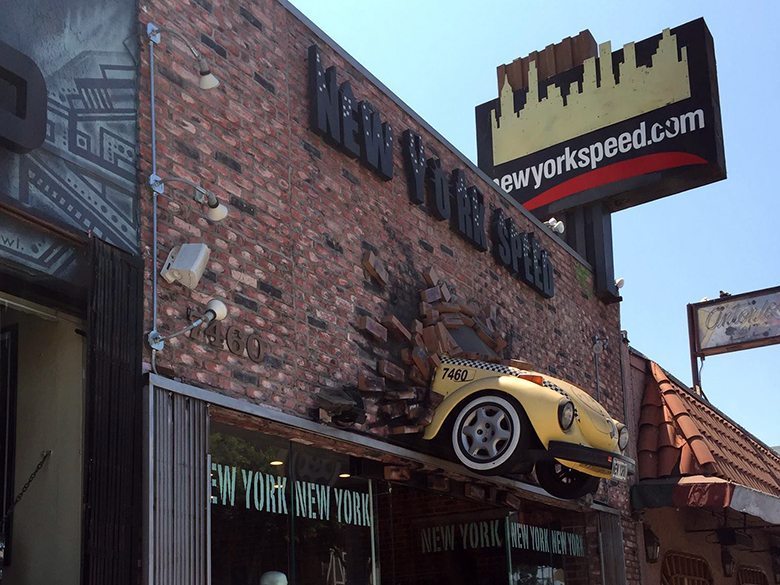 New York Speed is by far our favorite store in the Melrose shopping district. This spot tends to be fit-selective, including many slim/slender/skinny denim fits from brands such as Diesel, Calvin Klein, G-Star, and others. Their boot and shoe selection is one of our favorites around, offering a nice mix of Steve Madden, Diesel, Pantofola D'oro, and other names. We especially love this place for its selection of jackets. All black everything and we're in love. We're fully aware that jackets are only wearable in Los Angeles for 3 months out of the year. Who cares? Go and visit the store to see their full collection.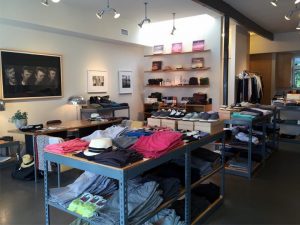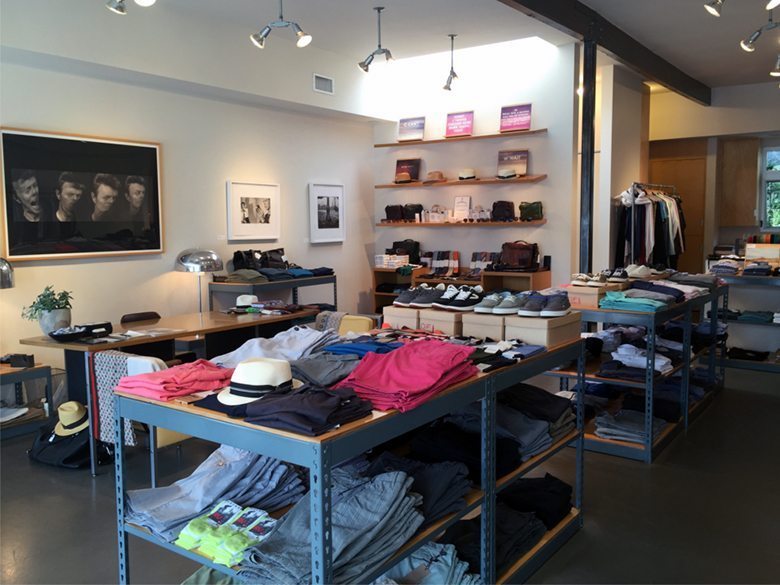 Although this West 3rd Street shop is small in size, it compensates by offering a highly selective curation of brands and fits (at a fairly high price). Douglas Fir houses names such as Comme des Garcons, Paul Smith, while older vintage samplings are available as well. We suggest this store to the dapper gay in his mid-30's who is seeking more than the standard tank or slim-fit jean selection. We especially love this place for its cute men's bags and skinny tie varieties.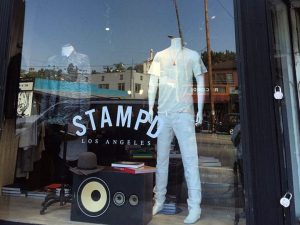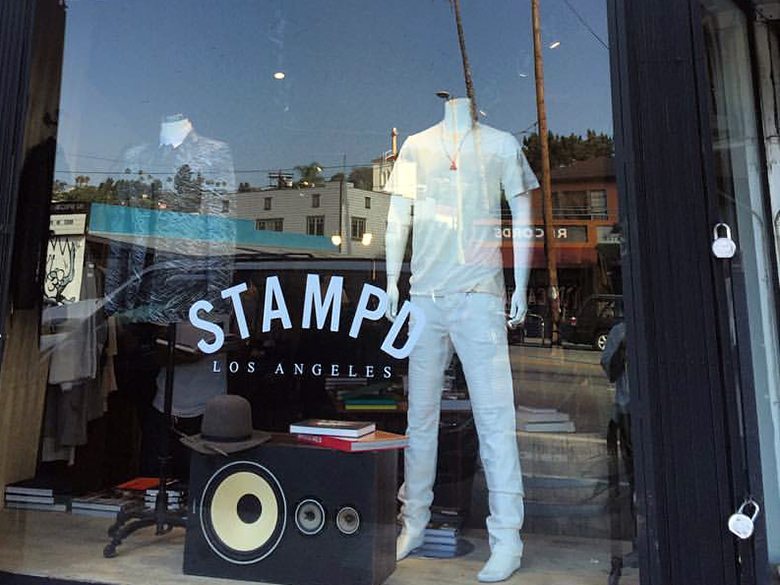 Probably the best go-to men's boutique in Silverlake, MRKT features many formidable designers such as BLK Denim, Hood By Air, and Vivienne Westwood. Although this spot is definitely on the pricier side, the refined selection of luxury labels that reflect a grungy Silverlake vibe draws in men from all over. We love this store for its one-of-a-kind jacket and button-up top selection.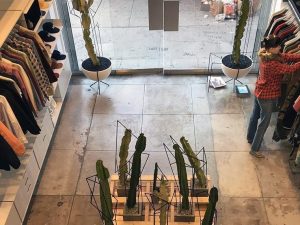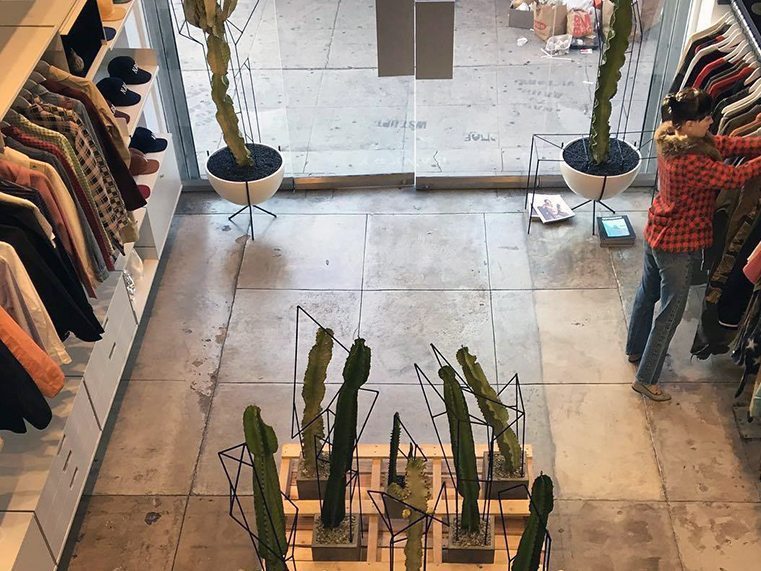 If you like the fit of Acne Studios Jeans, or you're into colorful Bomber Jackets, this place is probably for you. This spot features many name brands that are lesser-known and not previously mentioned on this list, including Neighborhood, Off-White, and Komakino. The average top at Union comes at a hefty price, averaging around $400, while most of their denim starts at $200. We love this spot for its unique selection of bombers, WTAPS hoodies, and casual footwear.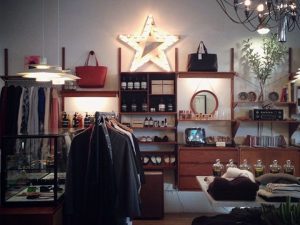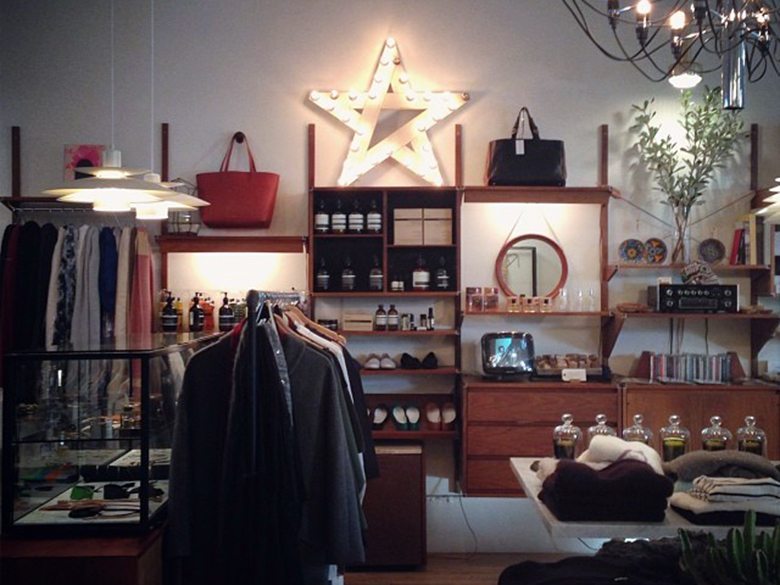 Although this spot is not exclusively men's clothing, it does offer a good variety of well-loved brands like Levi's vintage collection, Dries Van Noten, Gitman Bros, and other high-end labels. We suggest stopping into Mohawk for investment pieces you plan on wearing for a while, given that the average price point for most tops starts at $100, with most denim selections starting at $250. The staff is very knowledgeable and helpful without being too pushy. We love this spot for their sunglasses and other accessories that make for perfect gifts for men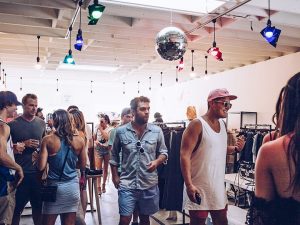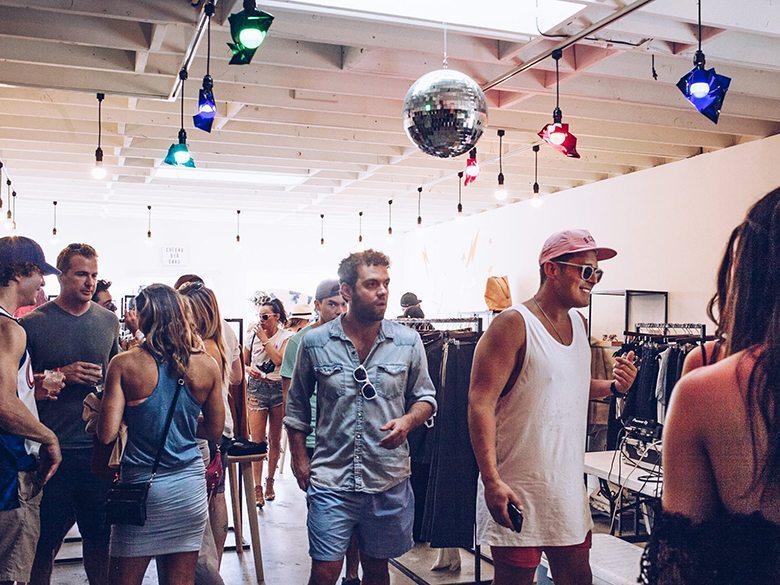 Aust is an Australian-inspired clothing boutique that houses both men's and women's selections, featuring popular designers such as Zanerobe, Bec and Bridge, By Johnny, and other Australian designers. At a competitive price point that is significantly more affordable than Mohawk or Union, customers can find tops ranging from $25-60, jeans starting at $60, and one-of-a-kind jackets from $80. This store alone is enough reason to plan a shopping outing to Abbot Kinney. We love this spot for its selection of men's Zanerobe clothing that is hard to find anywhere else in LA.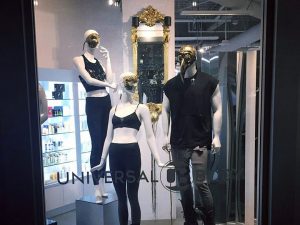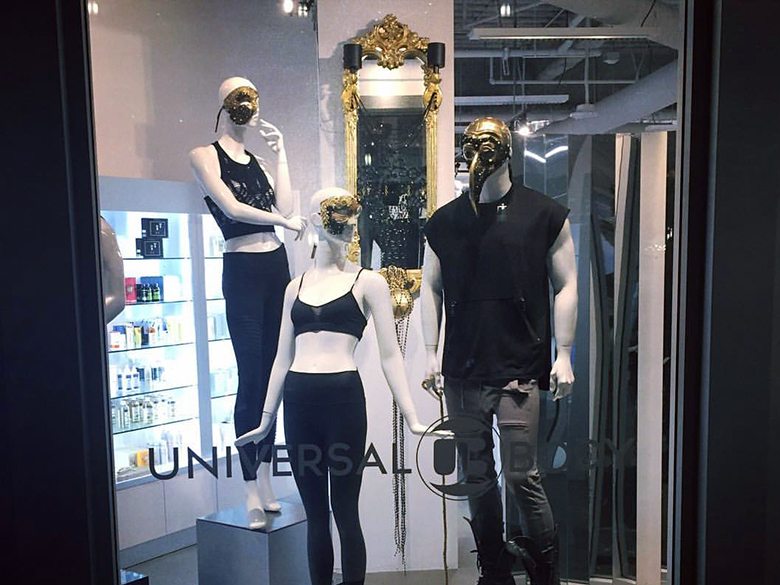 This store is located at 8000 Sunset Plaza, next to the Bodyfactory and Crunch Gym in the West Hollywood Hills. This recently-opened storefront features some of the most fashionable activewear around and is carefully selected and catered to an active gay male niche. This spot is perfect for unique underwear varieties, seasonal swimwear similar (but less obnoxiously branded) to ES Collection, and comfortable, yet slim shorts and tanks. Customers can expect to pay between $48-80 for shorts, $50-150 for swimwear, while their designer jackets and denim starting at $200. We love this spot for offering comfortable, yet stylish men's activewear brands that cannot be found anywhere else.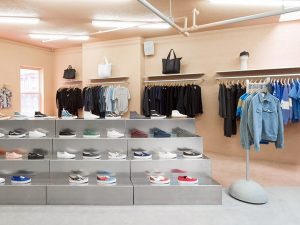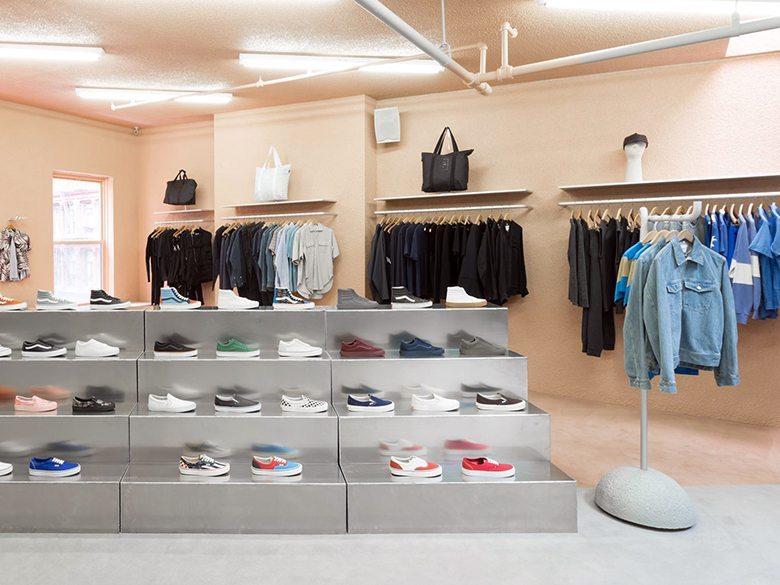 If you can't get enough of your Kenzo, Chloe, or YEEZY swag, this place is probably for you. Opening Ceremony offers a wide variety of labels at various price points, making it the most versatile storefront on this list. Customers can find men's tops starting at only $30, while Our Legacy and Alexander Wang tops are offered at a higher $200 level average. This spot offers one of the best selections of Acne Studios denim around, with competitive pricing compared to many of the other shops on this list. We love this shop for its diversity of affordable, yet stylish shoes, offering limited-edition Vans, Opening Ceremony sneakers, and other major labels.