What to Wear Hiking in Summer: The Ultimate Checklist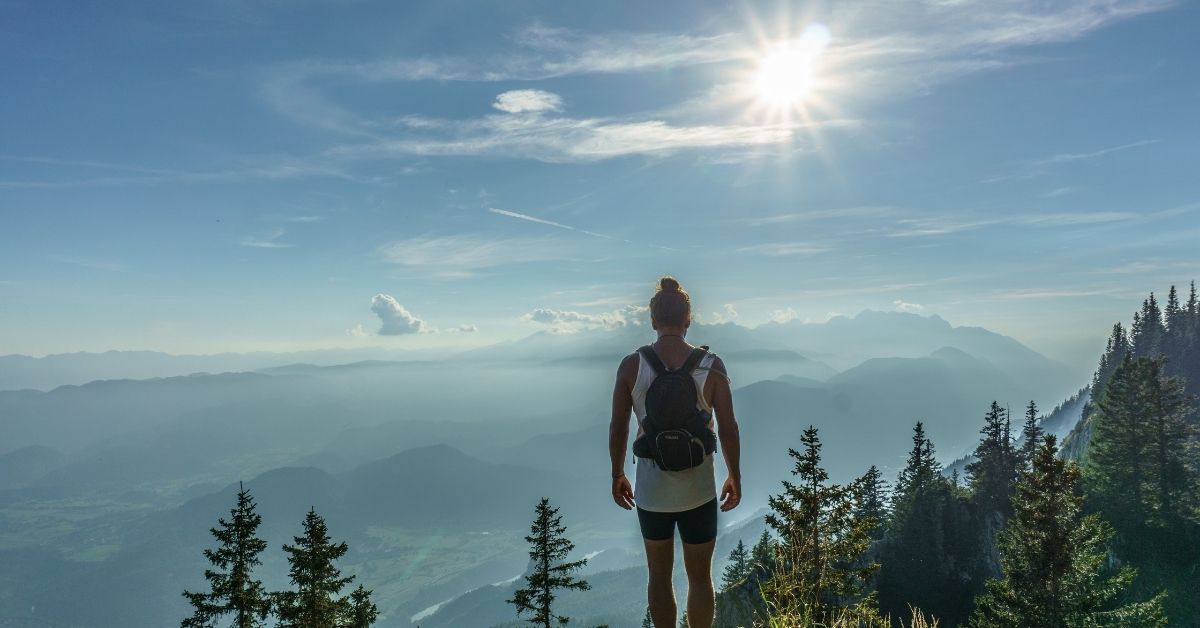 Hiking is an exciting activity in the summertime, but it can make the experience less pleasant for you, depending on what you wear. When you are not prepared for changes in climate or other factors, your hike could get cut short or turn into a miserable experience. The weather plays a significant role in what conditions you may face while hiking, so you must always consider it.
Other factors that will matter when you choose your hiking apparel include your ability level, how far you will be going, and the trail conditions or route you'll be taking. Preparation ahead of time will make an impact on what you need to wear.
Here is an ultimate checklist to help you know the essentials and how you will ensure having the best experience while hiking this summer.
Non-Apparel Hiking Necessities
If you are just going to hike during the day and not staying overnight, be sure to bring the following essentials besides your clothing:
Food
Water
Map, Compass, or other navigation
First-Aid kit
Deodorant (optional, if you don't want to get stinky!)
Multi-Tool knife (such as swiss army knife)
When hiking at nighttime, you should add some kind of headlamp or flashlight with extra batteries to your list and fire tools. In addition, matches, lighters, tinder, and kindling are necessary when you plan to stay overnight to quickly make a fire and stay warm after the sun goes down.
When you are going for overnight trips, a shelter should also be brought. You should get a tent or maybe a tarp at the very least if you'd like to give yourself some shade and shelter.
Apparel For Hiking Checklist
The necessary clothing you will need for summer (and why) when you are hiking includes:
Light Clothing & Layers
Weather-appropriate clothing is dependent on what the forecast is telling you. For instance, you should be sure to look into finding some moisture-wicking clothing for the heat and layers. Comfortable undergarments are necessary as well.
The layers help with wanting to keep you covered in case of things like bugs or protection from obstacles on your hike, such as twigs or other things that could scratch your skin. Also, a long-sleeve shirt is recommended even though it may be hot, so make sure to bring both your tee or tank and a long sleeve shirt.
Hat
A hat is necessary when hiking, especially if it is sunny. While you'll probably load up on the SPF and carry some with you in your backpack, you should have a baseball cap or some kind of sun-shielding hat to help keep you shaded. If you don't have a hat, you can opt for a scarf or headband – any sort of head covering will be helpful.
Hiking Boots/Shoes
Dependable and comfortable hiking boots or shoes are required. Think about it: you're going to be doing a lot of walking uphill, and you want to be sure that your feet do not get too tired, cramped, or achy.
You should also ensure that you have broken in any new shoes or boots you have bought for the trip. New shoes can sometimes give you aches and pains when your feet have not adjusted, so practice walking around the house or taking shorter hikes ahead of time, so you know your feet will be protected and comfortable during your hike.
Raincoat/Windbreaker
Bringing a light jacket is an excellent addition to your hike. Since the weather is not always 100% accurate, it could rain or become windy, so having a jacket that will help repel wetness or keep you from becoming too cold will welcome help.
Compression Socks
You may or may not have heard of the benefits of compression socks during hikes. Since you will be doing so much walking, your feet can get swollen and tired. Compression socks provide relief from tension and aches and pains while doing a lot of walking.
Since the swelling can also spread to your legs and ankles, you might want to look for longer socks that go up the calf. Also, finding some great compression socks designed for hiking with moisture-wicking materials will provide more comfort for your tired and swollen feet.
Quick-drying pants/shorts
Like your shirt, you should ensure that your pants or shorts have moisture-wicking material in the heat of summer. However, pants are more highly recommended due to the possibility of scratching your legs when walking among narrow trails or falling – you'll have a barrier so you won't suffer a severe injury.
Extra Clothing
You should also bring at least two, if not more, of everything – shirts, shorts or pants, socks, and a jacket. Again, being more prepared is better than realizing you've forgotten something that will infringe upon your hiking experience.
For example, if you know that there will be a river or some other form of water nearby, it could help to bring a pair of water shoes along with your hiking boots, so that if you have to walk across the water, you have the proper apparel to do so. If you know it will be rainy or muddy, gaiters are another practical option you may want to bring along.
Bathing Suit & Towel
Again, if you know that you will be near water and it's a hot day, you might want to take a quick dip! Don't forget to bring a bathing suit and towel so you can cool off in the water when you decide to take a break from hiking.
Enjoy Your Hike
The most important factor for your hike is that you make sure to go and enjoy yourself. Being as prepared as possible will help make your hike an unforgettable experience in the best way. Bringing extra clothing and preparing for weather changes is the optimum option.
Any long adventures will require some more planning ahead of time, and you'll need to ensure you bring things beyond just what you wear. So go on and love yourself and prepare for that hike you've been meaning to take. Happy hiking!