12 Best Men's Workout Clothes Under $100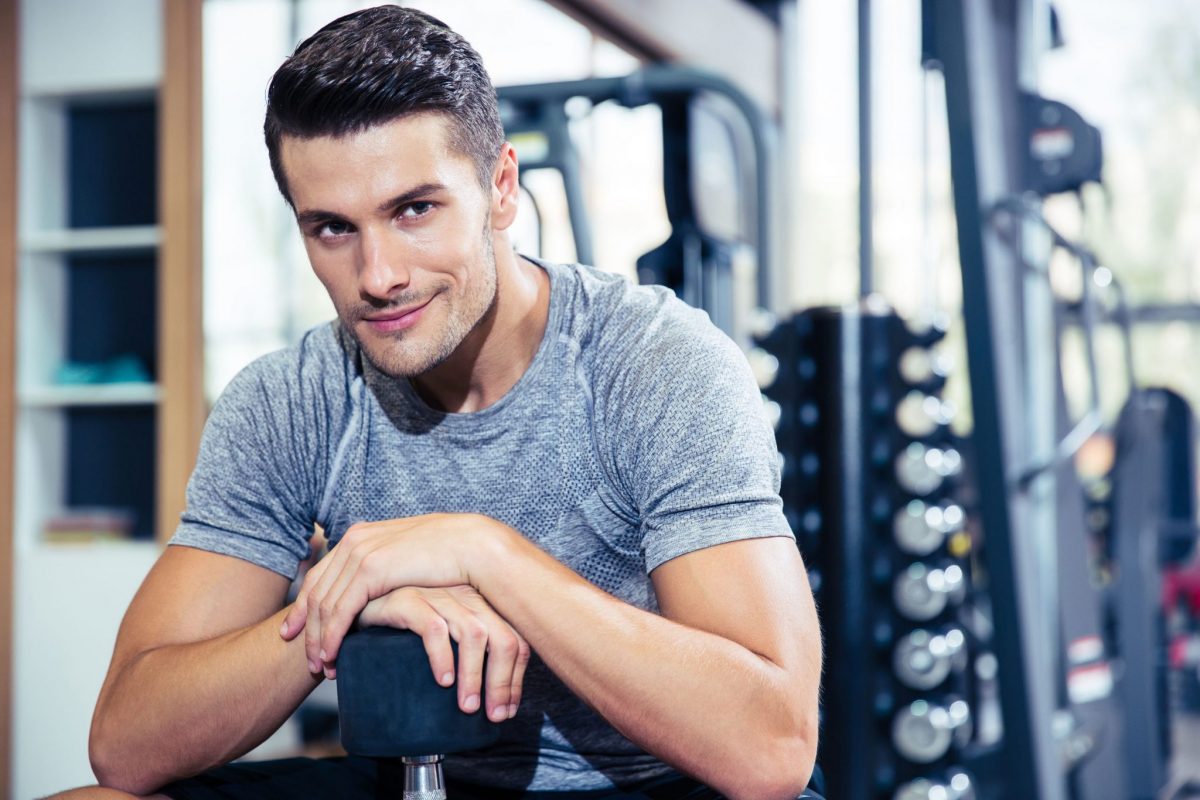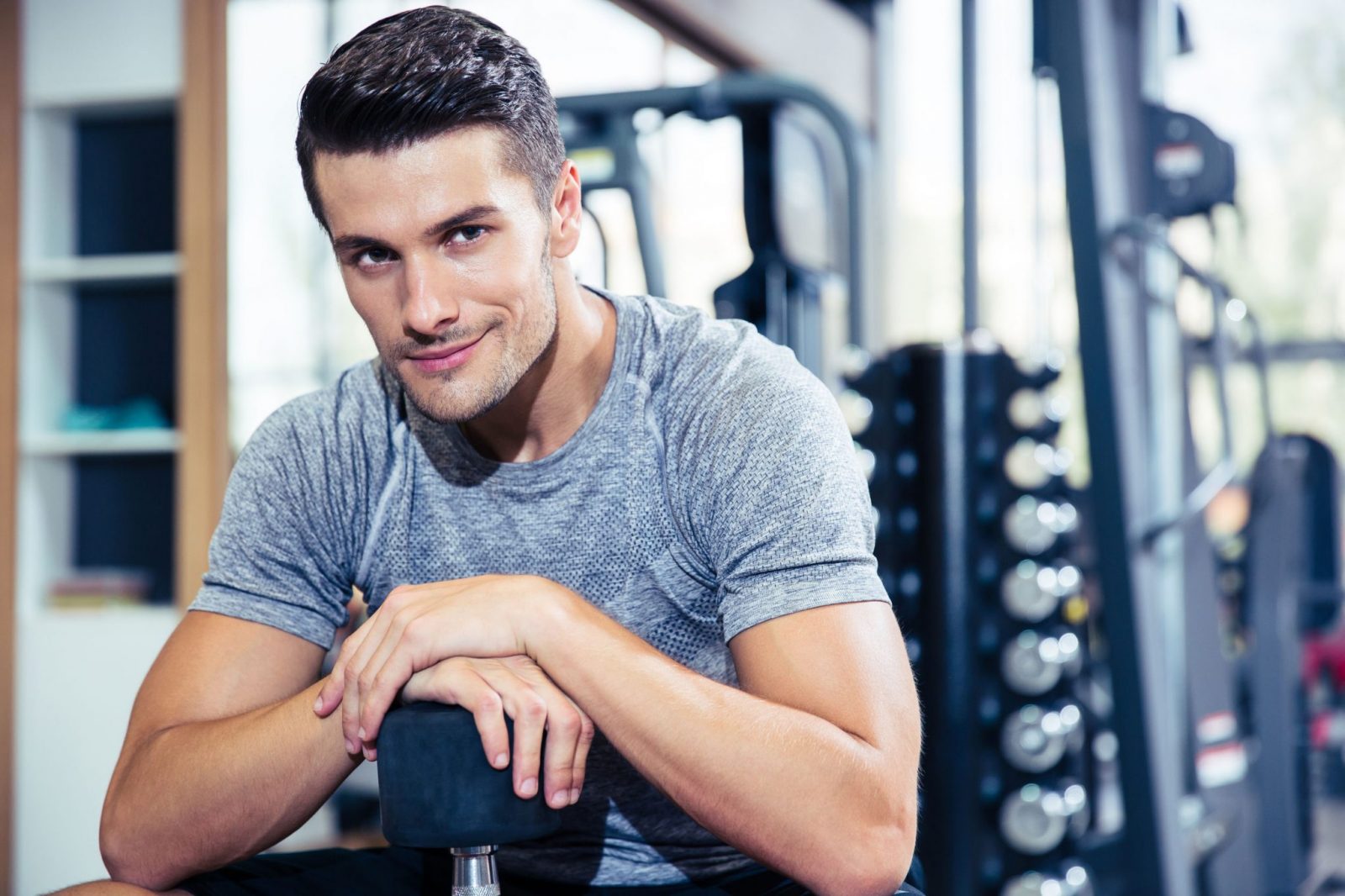 Although what you wear to the gym probably won't be the motivating force compelling you to drag yourself through a grueling workout in the wee hours of the morning, it certainly doesn't hurt to look good while sweating hard. If you live in a major city in the US like LA, NY, Chicago, or San Francisco (where I live), you are also probably all too familiar with the typical "metro" gym look that both straight and gay guys seem to equally emulate. This is commonly characterized by slimming shorts or workout pants, flattering dry-fit tanks, the newest Nike or Adidas gym shoes, and a hat to keep sweat out of your face (but pretty much mostly for the aesthetic). To me, it seems silly to be spending hundreds of dollars on gym gear that will just be met with sweat day in and day out, but at the same time I still aim to look good while working out.
While the Lulu Lemons of this world will try to convince you that it's necessary to spend outrageous amount on small amounts of sweat-absorbent fabric, the best men's workout clothes can actually be found on Amazon, almost all of which are far below $100 apiece.
Before I dive into our list of the best men's workout clothing recommendations, I first want to outline several "gym clothing and attire rules" that we generally abide by: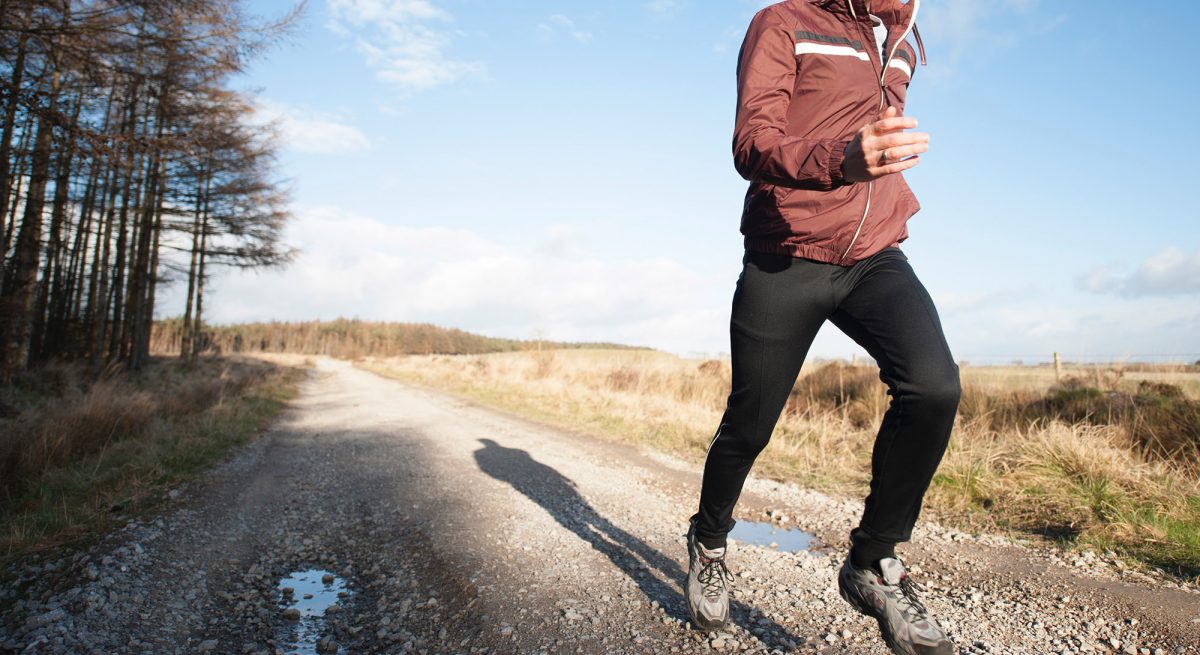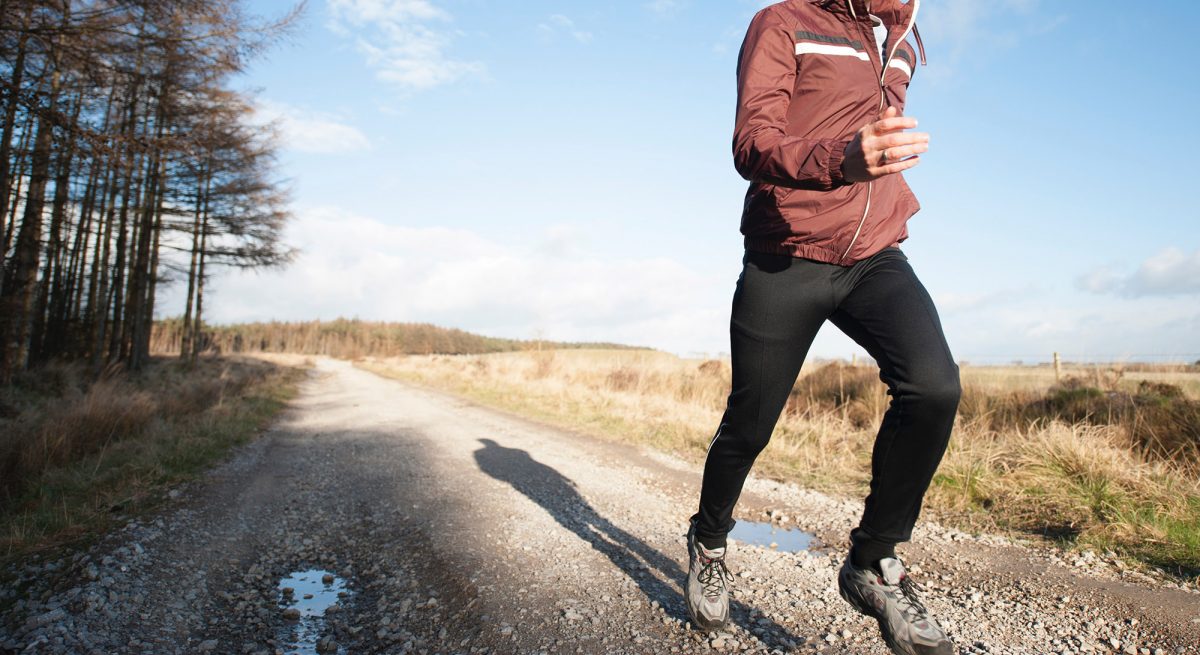 Men's Workout Pants: If you're going to wear pants to the gym, they must be slim-fit enough to ensure that they are not bunching up or getting in the way of your lifting sets. Bottom line. If your clothing is too baggy, it can bunch up or get caught while performing your lifting routines, which can result in you dropping your weights – this is both dangerous to you and others around you. Compression pants are fine and generally recommended, but seem pretty much useless if you don't have pockets. Assuming that you listen to music while working out, where are you going to put your phone as you navigate throughout the gym? I generally look for workout pants that are slim-fit, pocketed, and have dry-fit technology to absorb excess sweat from working out.
Men's Gym Shorts: I also generally seek out the same qualities in workout shorts that I do when reviewing workout pants. These also must be slim-fit and cut above the knee so they do not distract from the workout sets you are performing. Fitness shorts must also be dry-fit and absorbent, as well as pocketed to hold keys, a phone, or both.
Men's Workout Tanks: I also seek out dry-fit and slimming tanks when buying workout clothing for men. I generally stay away from flashy or stupid graphic tanks that might distract others during their workouts, and instead gravitate toward darker tones and shades. These gym tanks must also be able to hold up in both machine wash and tumble-dry environments as they will need to be washed very often.
Men's Workout Hoodies: I don't usually wear these to the gym, but they sometimes come in handy when traveling to and from your workouts in chilly weather, or can even be worn during your gym routines to encourage sweating and the burning of calories. It is important that gym hoodies are dry-fit and slim so they don't get in the way of your movements while lifting weights.
Men's Gym Shoes: I am not a runner and mostly do weight lifting sets while at the gym, however I still want a shoe that is lightweight enough to be used on the stair master or elliptical. These must have a strong enough platform to be used while performing weighted squats and other leg exercises, with decent ankle support. Finally, men's workout shoes must be breathable enough for sweaty feet, and durable enough to hold up in the washer and dryer if they require cleaning.
Men's Workout Hats: I don't always wear hats to the gym, but on days that I am doing interval training or other sets that I know will cause me to sweat a ton, I prefer to wear one because my hair gets pretty out of control. I always seek out somewhat discreet baseball-type looking caps that absorb sweat well and don't get in the way of any overhead weighted sets like shoulder press. I never wear flat-brim hats to the gym.
Men's Workout Accessories: You don't need many, and should avoid bringing excess things to the gym when working out to ensure you are not distracted from your sets. That being said, there are a few select items that can help you in both efficiency and effectiveness when working out. We will cover those in this article as well.
Without further ado, here are the 12 best men's workout clothes under $100!
1. Men's Fitted Jogger Pants
These fitted joggers are made from 70% cotton and 26% polyester – a solid blend that absorbs sweat and proves to be breathable while sweating hard. They are definitely slim-fit and hug in all the right places, but still leave enough room and stretch for sets like squats or leg press. These are designed to taper at the bottom, so they can be worn with essentially any kind of workout shoe. Finally, they offer pockets to take everything you need with you while at the gym.
Buy it now on Amazon: GYMCROSS Fitted Jogger Pants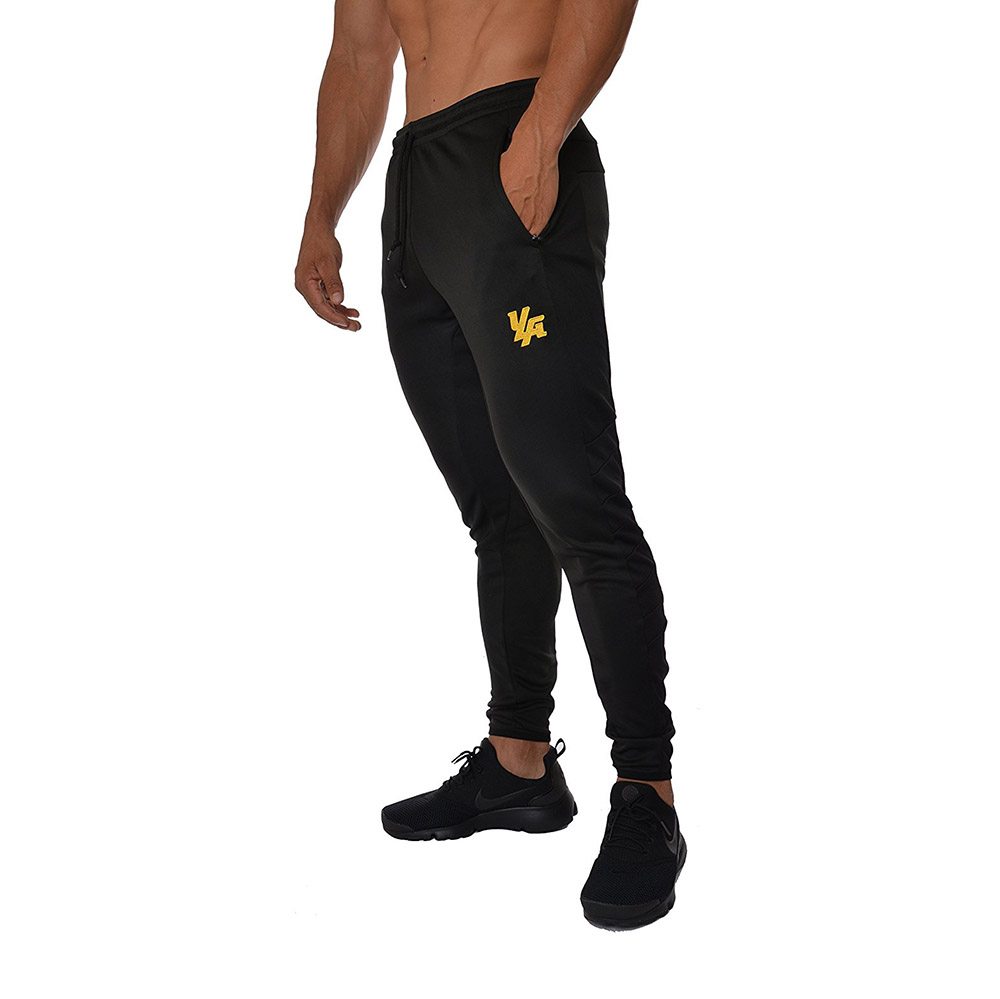 2. Men's Soccer Training Pants
If you are looking for a men's workout pant that is slightly thicker than a jogger, but still slim-fit with pockets, this item is probably an ideal fit for you. These training pants are still designed to be slim-fitting and discreet like the joggers above, but the fabric offers a little more warmth and thickness – perfect for outdoor use in mildly chilly weather. These are tapered at the bottom, and still provide zip-up pockets to prevent anything from falling out during your sets.
Buy it now on Amazon: YoungLA Men's Soccer Training Pants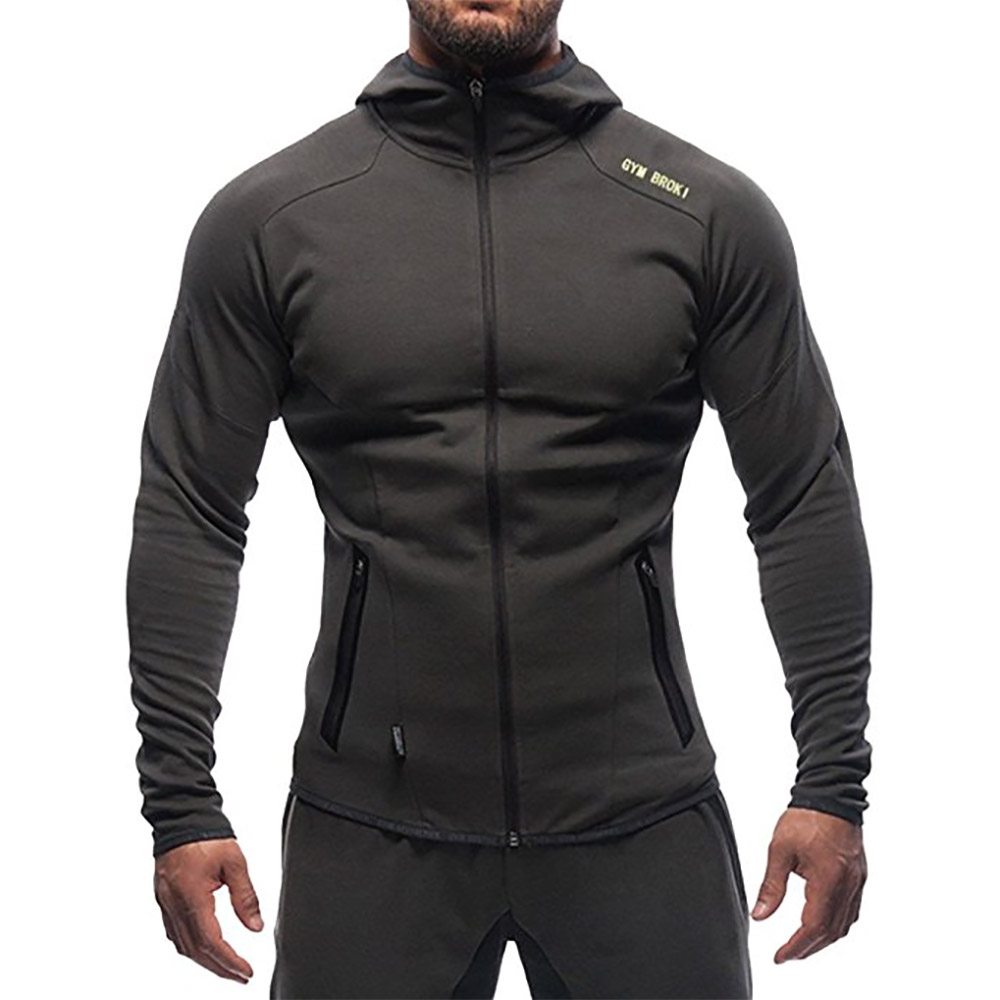 3. Muscle Slim-Fit Gym Hoodie
This hoodie is sharp enough to wear both in and out of the gym, and looks pretty damn good on you even if you're not bulging with muscles. It hugs in all the right places, and is slim enough to be worn safely while performing any weight-lifting movement without getting in the way. I am especially a fan of the zippered pockets that are ideal for holding keys, a wallet, or your phone while workout out without allowing these items to fall out. It is durable for both machine wash and dry, and is designed with a comfortable blend of cotton and polyester to absorb sweat during grueling sets.
Buy it now on Amazon: BROKIG Muscle Slim-Fit Gym Hoodie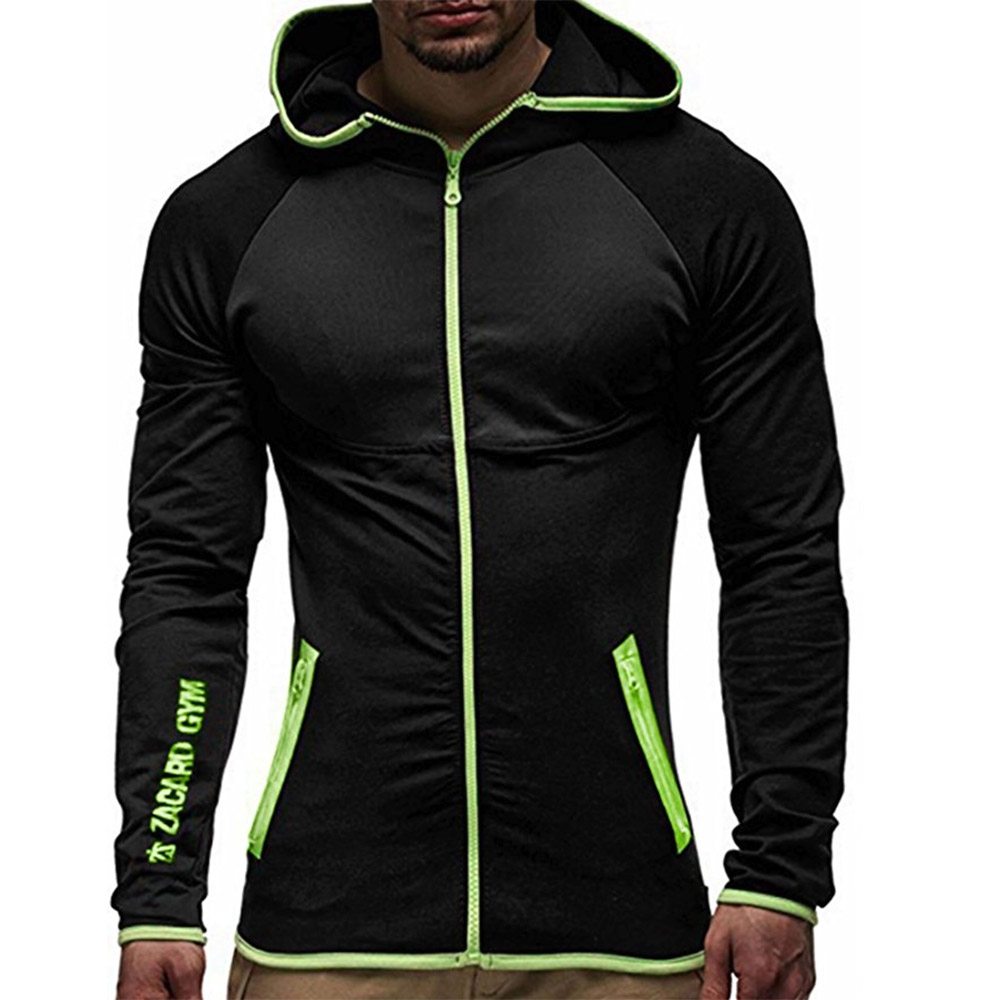 4. Neon Zipper Light Gym Hoodie
I am a big fan of this workout hoodie for how breathable the 80% cotton/20% polyester blend is, in addition to how cool the neon zipper looks in contrast with the neutral charcoal and dark shades. Like the muscle slim-fit hoodie above, it is fitted enough to ensure that it does not get in the way of your workouts, with zip-up zippers to ensure nothing falls out at the gym. Be advised – this item does run small. I typically wear a men's small, but the medium fits me best when wearing this one.
Buy it now on Amazon: Modfine Lightweight Zip-Up Gym Hoodie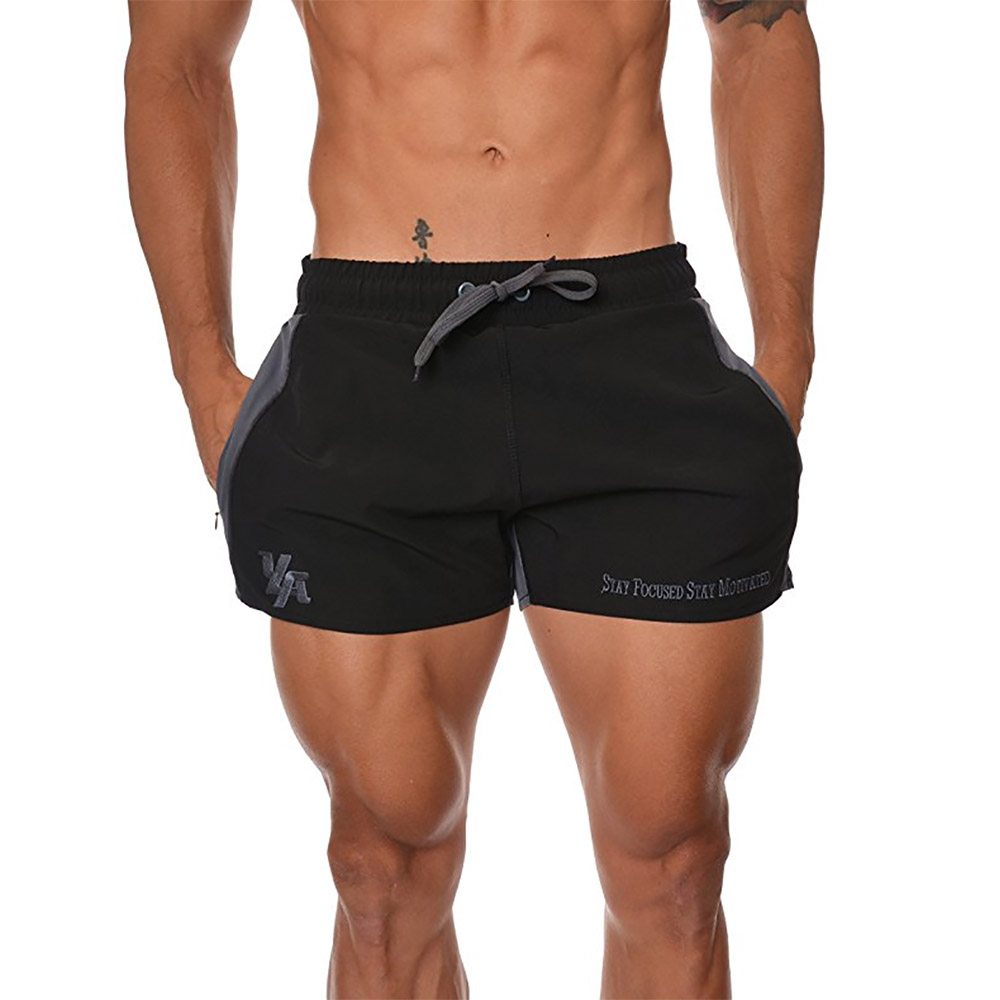 5. Men's High-Fit Slim Gym Shorts
I find these super useful when leg day rolls around and you just don't want to have to deal with the constant adjusting and readjusting of pants or shorts while you are constantly squatting, lunging, or bending your knees. These shorts cut far above the knee and are entirely made of polyester – perfect for absorbing sweat and providing enough stretchability. They also offer deep pockets on both sides with zippers, which definitely come in handy when performing more agile workout movements.
Buy it now on Amazon: YoungLA Men's High-Fit Slim Gym Shorts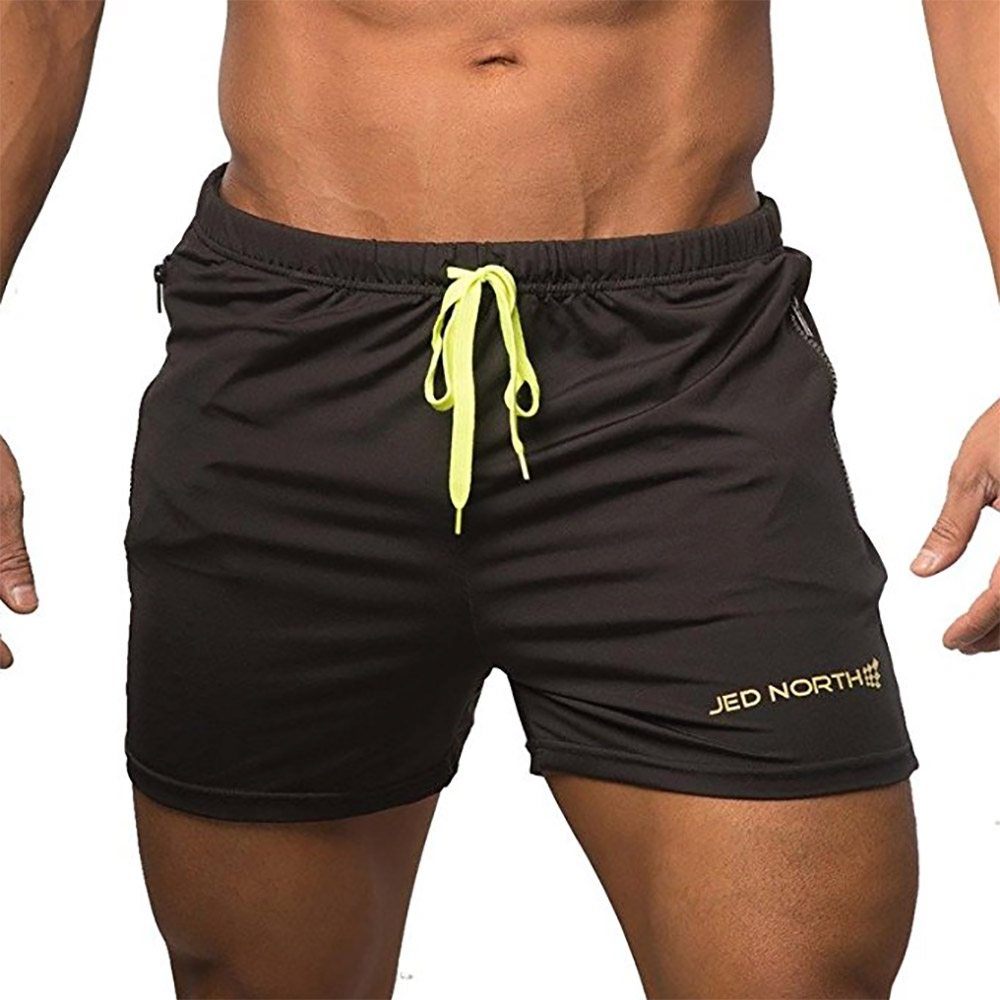 6. Men's Stretchy Slim Workout Shorts
If you are looking for shorts that are still high-fit but provide a little extra stretch, you'll appreciate the blend of 90% polyester and 10% spandex brought to you by Jed North – a trusted name in men's fitness and workout clothing. The spandex in the blend offers full motion and stretch, while they are still entirely sweat-absorbent and discreet. They also offer zip-up pockets on each side like the YoungLA high-fit shorts above. You'll find that these are slightly thinner than most men's workout shorts, likely due to the spandex in the blend.
Buy it now on Amazon: Jed North Men's Slim High-Fit Workout Shorts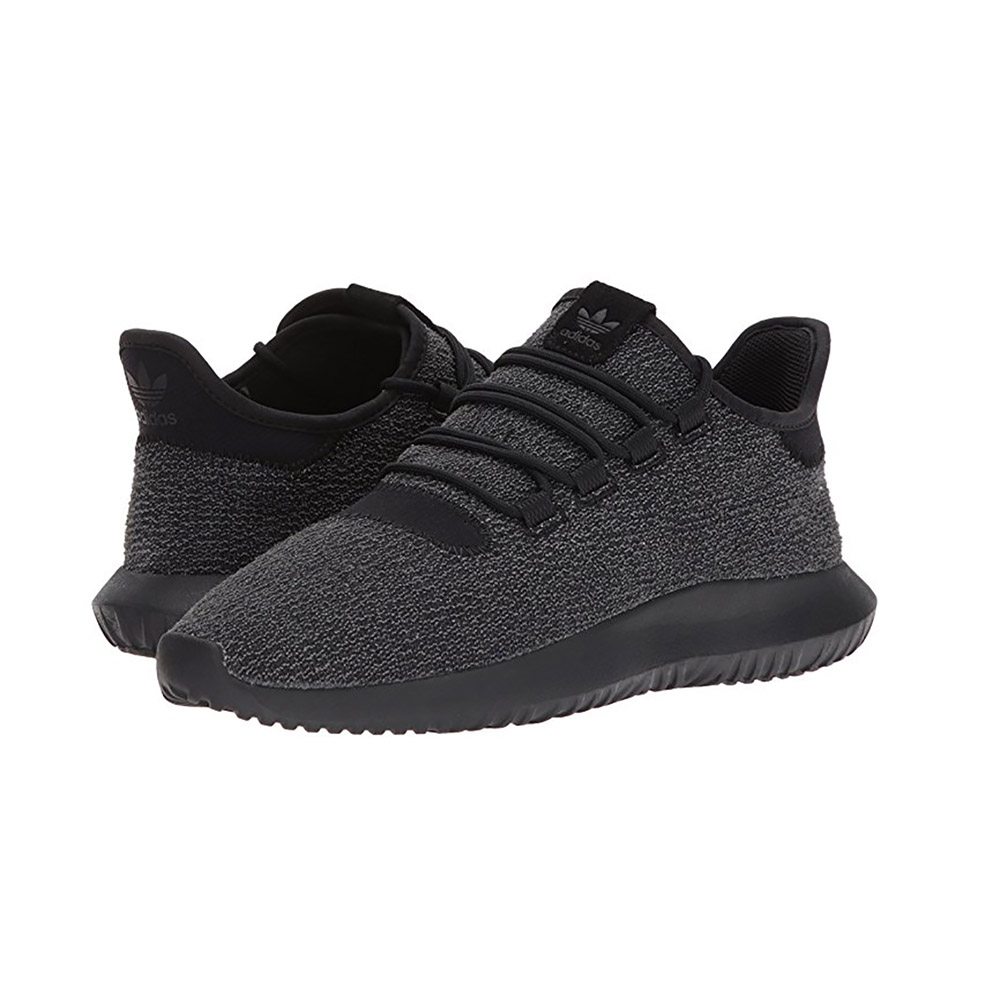 7. Adidas Men's Tubular Gym Sneaker
These are some of the best-looking sneakers around, and by far the comfiest. As I stated earlier, it's important to choose workout shoes that are lightweight enough to be used doing occasional cardio, but still provide enough support when lifting heavy. These serve both purposes, and are sharp enough to be worn around town too. I've had the same pair (in all black) for several years now, and they still look and feel as good as new!
Buy it now on Amazon: Adidas Men's Tubular Shadow Sneaker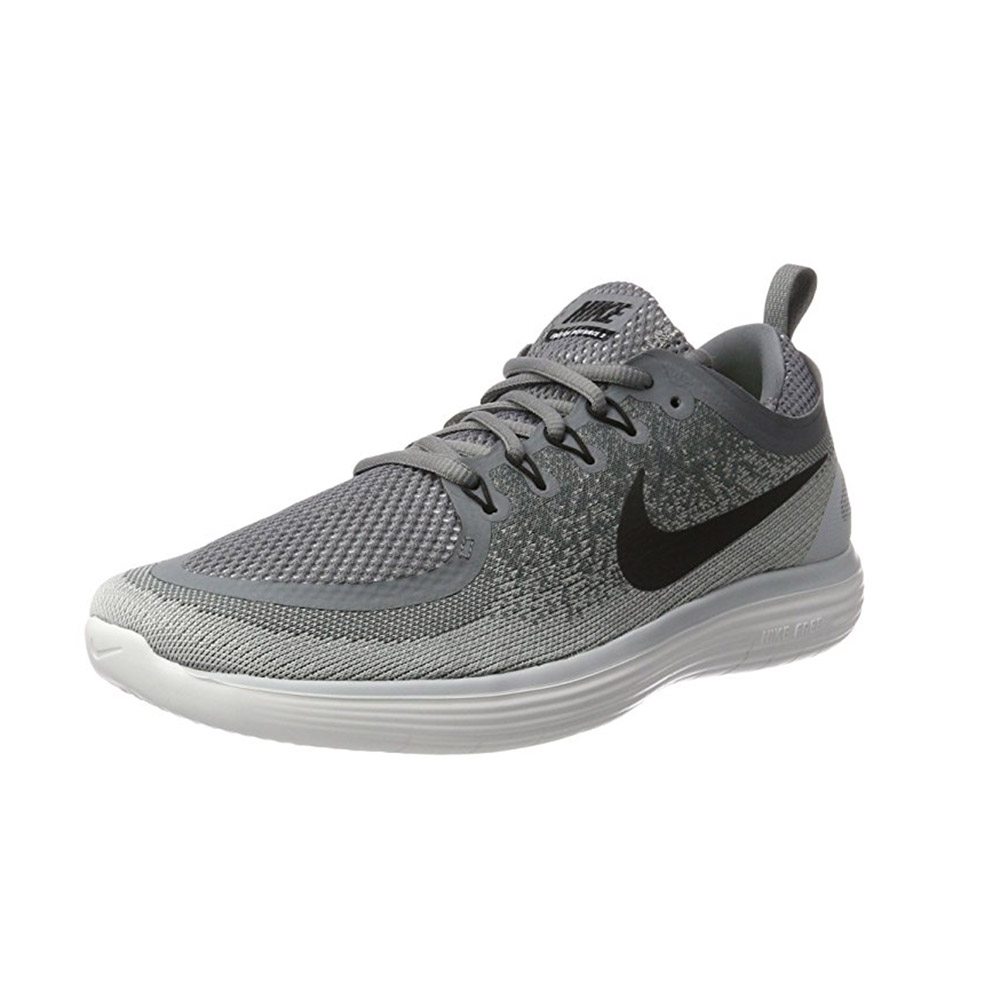 8. Nike Men's Free Running Distance 2 Shoes
These will vary in price based on size and color, with some being below $100, and others slightly above. Either way – these are an amazing value, providing extreme comfort and support, while still allowing your toes to breathe. Like the Adidas Tubulars, I've had my Nikes for years and still have not purchased a new pair. They hold up in the washer and dryer (even though you're not supposed to tumble-dry, but I do it anyway). The cushion is thick enough for plenty of provided support while doing heavy lifting sets, but lightweight enough to be used for long-distance running (which is what the shoe is designed for).
Buy it now on Amazon: Nike Men's Free Running Distance 2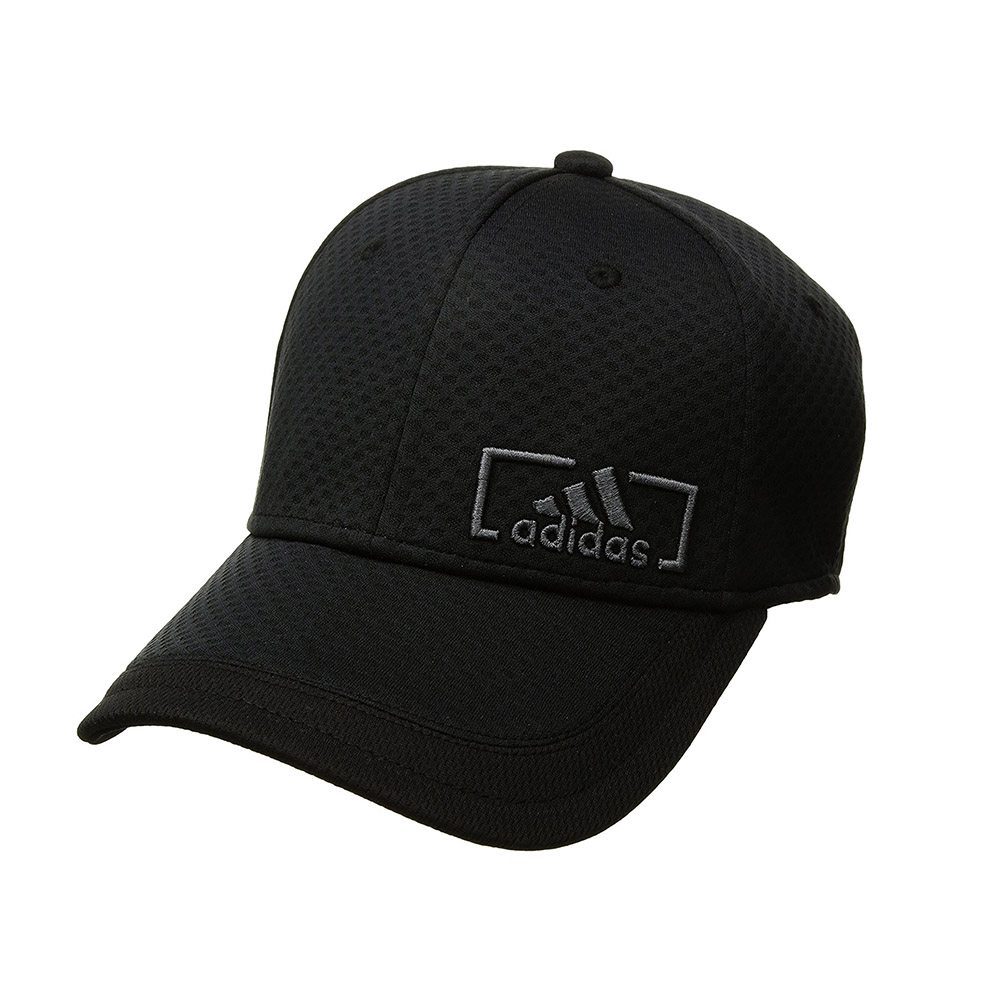 9. Adidas Stretch Fit Workout Hat
While I try to steer clear of hats that basically make me look like a walking advertisement, the small Adidas logo on this cap doesn't really bother me at all. The reason I love this workout hat is because of the stretch-fit mesh material it is designed with, which is 100% polyester. Polyester isn't always known to be the most breathable fabric, but due to the small perforations in the fabric (because it's mesh), it breathes just fine. It is also nice and stretchy – perfect for any size head. I always opt for black when wearing hats – this makes the logo the least noticeable.
Buy it now on Amazon: Adidas Men's Stretch Fit Cap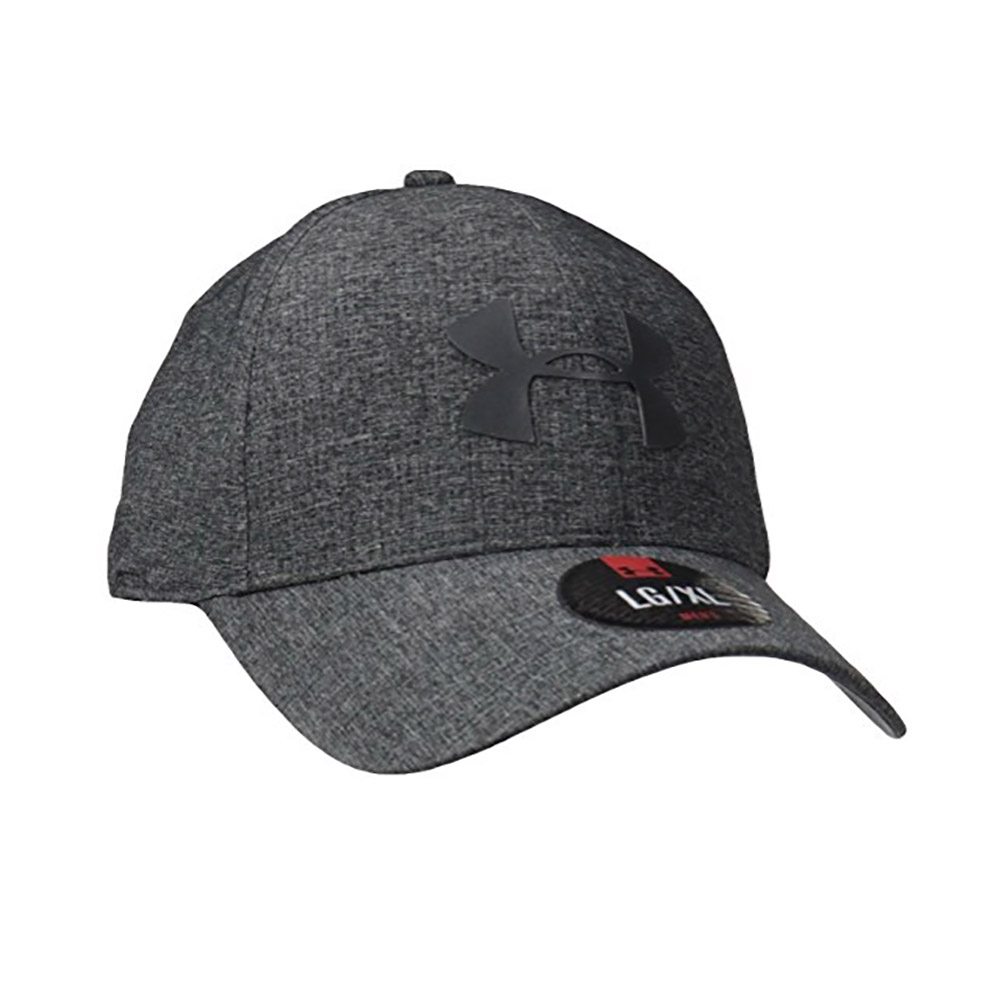 10. Under Armour Men's CoolSwitch Hat
I am also a big fan of this hat for its breathability and ability to stretch to any head size. I also don't mind the discreet Under Armour logo (I prefer the grey color so the logo stands out the least), and the overall profile goes well with pretty much any ensemble. The fabric is also 100% polyester, which is good at absorbing sweat while staying dry.
Buy it now on Amazon: Under Armour Men's CoolSwitch Hat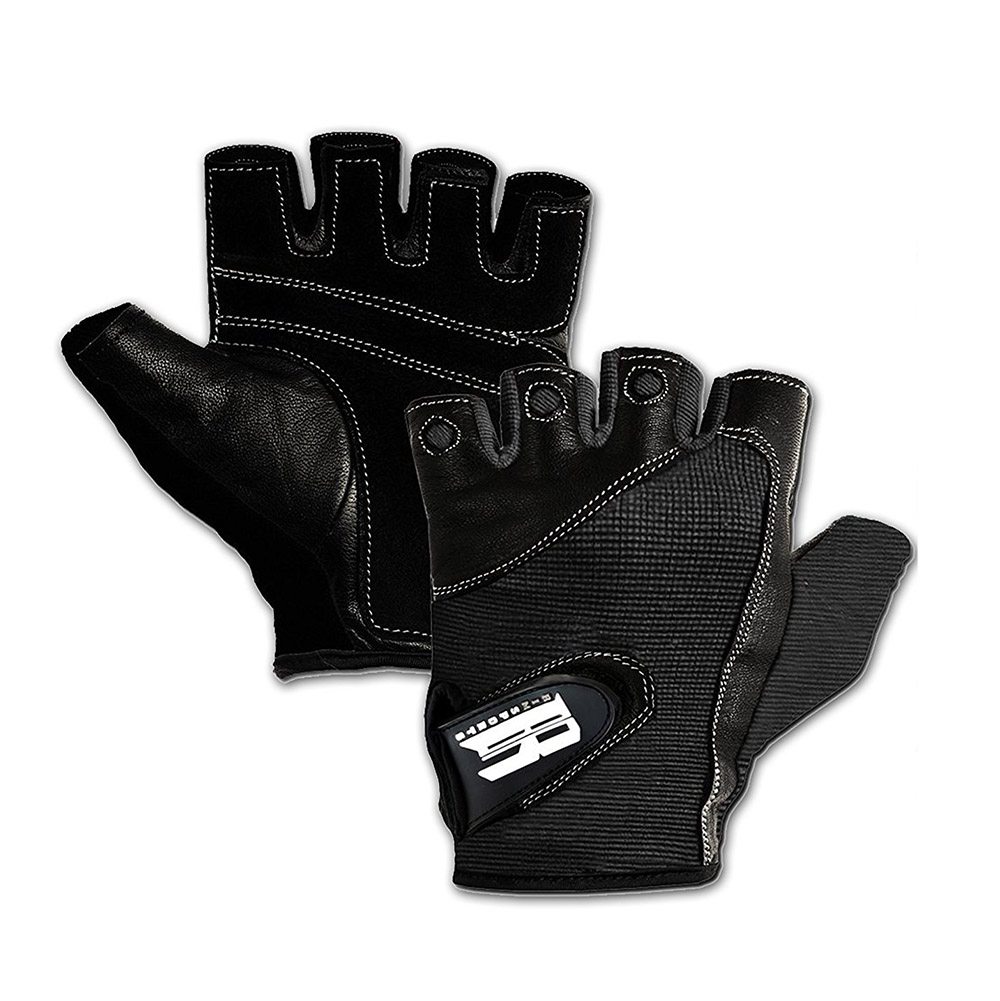 11. Lifting Gloves
Some variations of these extend farther down the fingers, while some cover more of the wrist area. I prefer these gloves which provide enough skin coverage to protect the parts of the fingers and hands that are most likely to develop calluses, but not too much fabric that gets in the way when lifting. They also come in multiple size and color variants to choose from.
Buy it not on Amazon: Weight Lifting Standard Gym Gloves
12. Fitbit Flex 2
This is considered to be the best fitness tracker under $100 by far, providing an ultra-slim profile, waterproof protection, and automated fitness tracking that gives detailed accounts of your physical activities throughout the day. It is designed to be connected to your phone, so you can also receive call and text notifications while wearing the Flex 2, in addition to reminders to get up and move around if you are sitting or stationary for long periods of time.
Buy it now on Amazon: Fitbit Flex 2
Related content: Best Booty Shorts for Men