15 Best Face Masks for Men of All Skin Types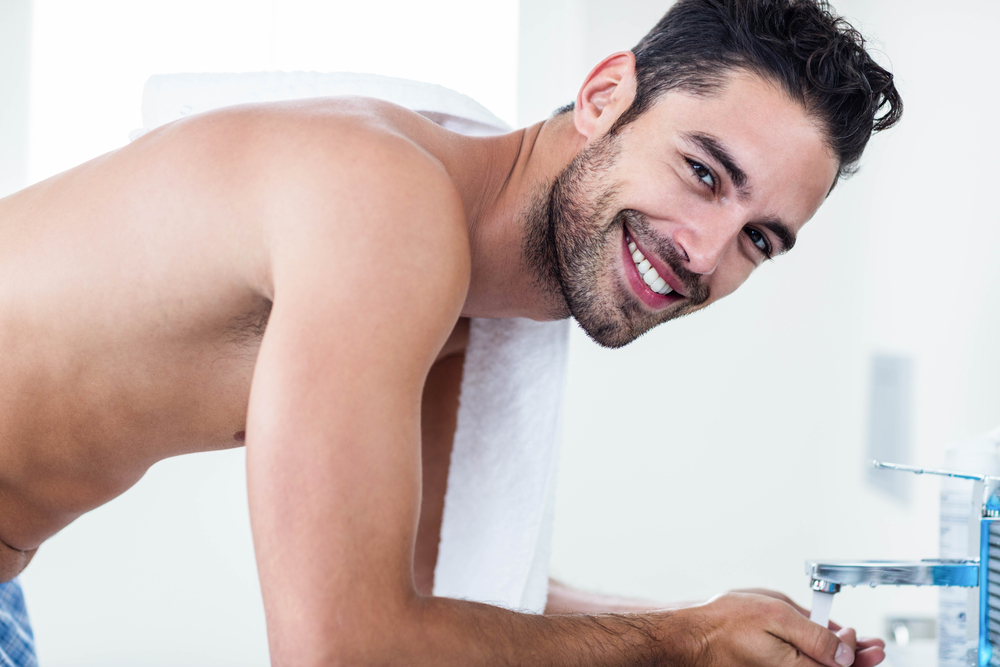 Face masks aren't just the province of women. Men's skin has unique needs that must be met in order to maintain the smooth, supple skin that is an indicator of overall excellent health.
Whether your skin is oily or dry, prone to acne or sensitive to the slightest environmental changes, there's a face mask for you. If you've never used a face mask, that's ok. It's never too late to start to address the issues that are making your skin red, inflamed, uncomfortable or even downright painful.
Exploring what face masks are and what they can do for your skin is an excellent place to start. Following this discussion is a list of recommended face masks for men, which are divided into categories based upon specific skin concerns.
What Do Face Masks Do?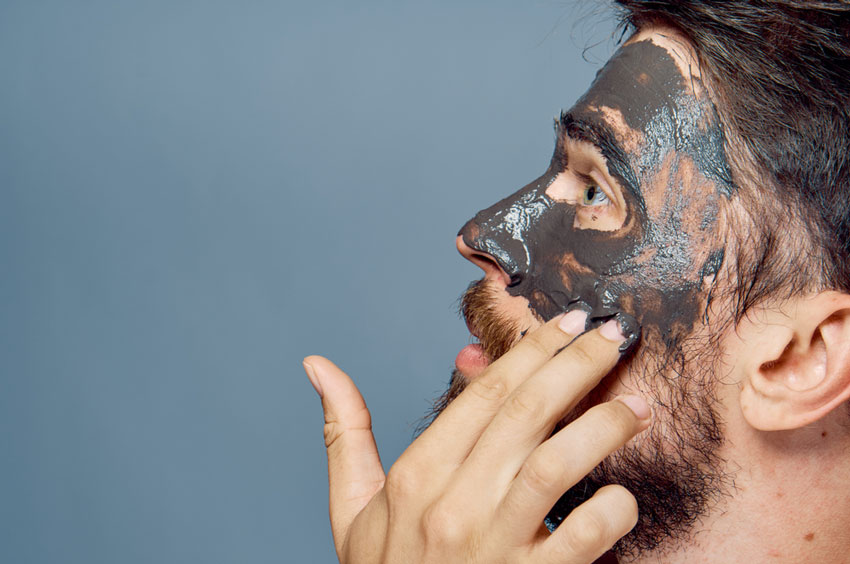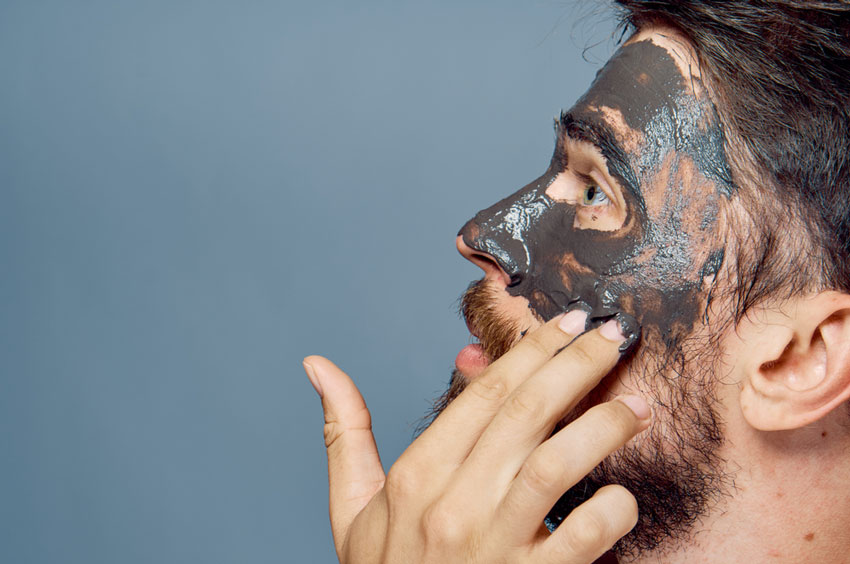 Most guys were brought up just using plain soap and water to clean their faces. By now, you may have discovered that hand soap or the soap you use in the shower probably isn't the best method for cleansing the more sensitive skin on your face. That's because these soaps tend to strip the skin of essential oils, leaving it dried out, stressed and prone to numerous common skin complaints.
In addition to using a proper face cleanser, more men are becoming interested in using face masks. Think of these treatments as being like a deep cleaning for your skin. The active ingredients in these products work their way far into your pores to remove dirt, toxins and excess sebum. At the same time, they provide your skin with necessary vitamins, minerals and hydration, all things that it needs to be healthy, supple and glowing.
Generally, face masks are formulated to meet certain needs. Before choosing one that's right for you, you'll need to identify the kind of skin you have.
What Is Your Skin Type?
Use this reference guide to determine your skin type so that you can choose the best face mask to suit your needs.
1. Oily skin
Men who often see a glossy sheen on their face typically have oily skin. This means that their sebaceous glands are hyperactive, producing far more sebum than is necessary. A clay-based mask that helps to absorb excess oil and control shine is a good bet for this skin type.
2. Dry skin
Does your skin flake, itch or crack easily? If so, then you may have dry skin. Your skin effectively isn't producing enough sebum to provide adequate hydration. You probably need a mask with plenty of moisturizers to correct this issue.
3. Normal skin
This middle-of-the-road skin type is partway between oily skin and dry skin. It's already fairly well balanced, and you can use just about any mask to deep cleanse or to provide extra hydration.
4. Combination skin
If you have some oily patches and some dry patches on your face, then you probably have combination skin. You'll likely have to balance your approach with face masks so that you get both the oil control and the hydration that your skin needs.
5. Sensitive skin
Does your skin get irritated from shaving or changes in the climate? Maybe it reacts poorly to certain laundry detergents, and you already know that you need to be careful which cleanser you use. If so, then you need a gentle yet effective face mask that will soothe and calm the skin. Look for one that avoids moisturizers that have an alcohol base.
6. Acne-Prone skin
Men everywhere are plagued by acne well into their adulthood. With the help of ingredients like salicylic acid, a face mask can help to get this complaint under control.
Once you have identified your skin type, you're ready to choose a face mask that will help your skin to thrive. From oil control to essential moisture, there's a mask that's perfectly suited to your needs.
How Often Should You Use Face Masks?
The good news is that face masks don't have to be a part of your daily routine. Most are suitable for use on a once-a-week basis. More frequent use may even have unintended consequences for your skin. That said, there typically is no harm in using a mask twice per week, especially if your skin is particularly oily or dry.
How Do You Apply Face Masks?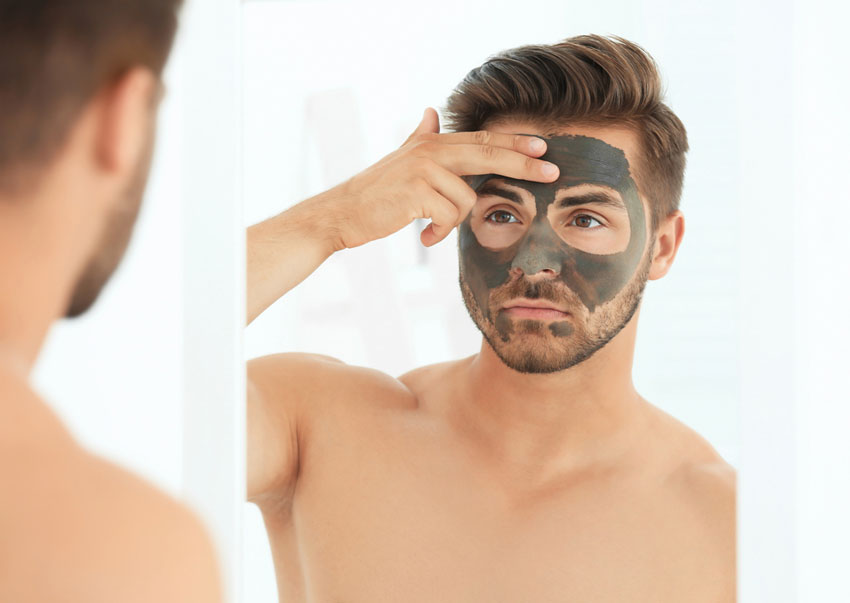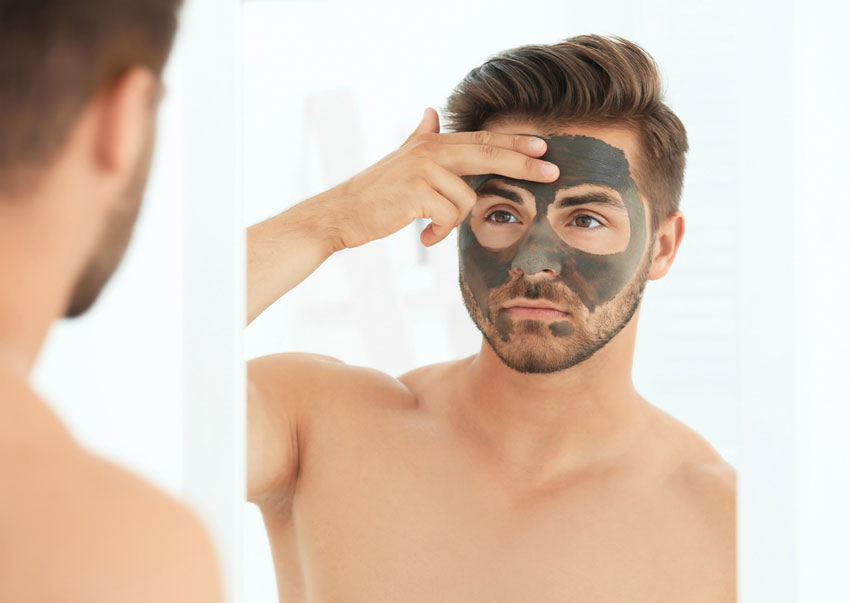 Applying a mask is easy, even if you've never done it before. Follow these steps as a general guideline, but always remember to read the specific instructions on the packaging for the mask you are using. Those instructions may differ from these and should be followed to achieve the best results.
1. Wash your hands with soap and water
2. Use your typical facial cleanser and water to wash your face
3. Dispense a portion of the mask onto your fingers, then spread it on your face and neck, taking care to avoid the area around the eyes
4. Use the recommendations for the time limit on the packaging for your mask. Generally, you'll leave the mask in place for between 10 and 20 minutes.
5. Relax. Try to avoid moving your face too much.
6. Use a washcloth with warm water, then use it wipe away the mask using a circular motion. You may have to rinse out the cloth occasionally.
7. Splash a bit of extra water on your face to remove any remnants of the product
8. Pat your skin dry with a clean hand towel
9. Complete your usual skin care routine with toner, moisturizer and sunscreen
How Long Do Face Masks Last?
If the jar or tube of face mask is tightly sealed and stored in a cool, dry place, it should be viable for between one and two years, with 18 months being the general rule of thumb. Of course, if the consistency of the substance changes or it becomes dry and cracked, it should be thrown away. Changes in the face mask indicate that the ingredients in it are breaking down and may irritate the skin.
Best Face Mask for Acne
1. Asarai Earth Tones Face Mask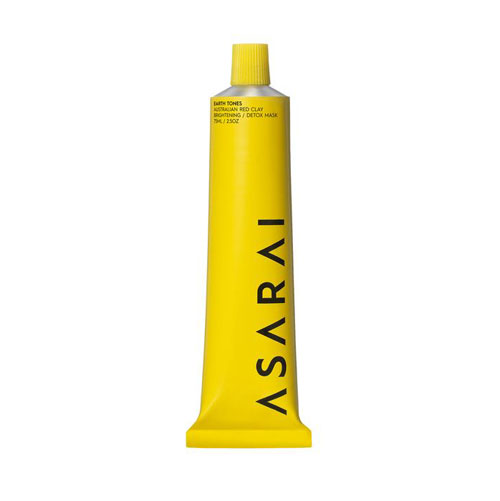 Acne-prone skin requires special care, and that's precisely what this product from Asarai delivers. Its ingredients smooth and detoxify the skin while also alleviating dullness. Pores are unclogged and tightened, and less inflammation is evident with regular use.
Among the active ingredients are two clays. Australian red clay rids the skin of impurities while Australian white kaolin clay boosts circulation, which helps to combat redness.
Also included in the ingredients are aloe vera juice and sunflower seed oil for soothing irritation and rainforest lime fruit extract to provide gentle exfoliation.
Users who are fighting acne swear by this product. They state that their skin feels clean and refreshed after every use and that they are seeing fewer breakouts.
Buy it here: Asarai Earth Tones Face Mask
2. Perricone MD Chlorophyll Detox Mask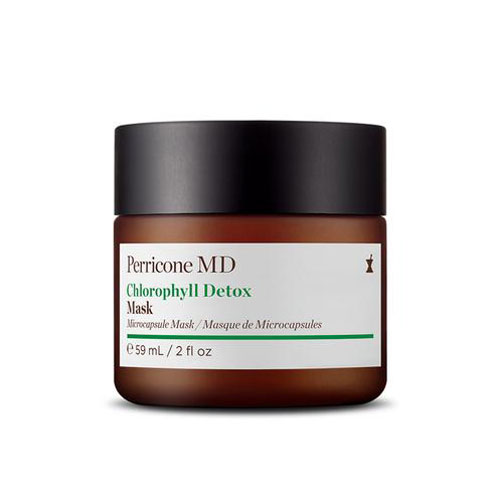 This is an innovative product that features microcapsules. These tiny particles burst as they are applied to the skin, releasing a chlorophyll-rich substance that controls oil while refining pores and minimizing lines.
Regular use provides smoother, brighter skin with less prominent pores. The skin is clarified to remove excess sebum and dead skin cells.
The secret-weapon ingredient is the chlorophyll microcapsules that clean and detoxify. Toxins are drawn out and absorbed to leave skin fresh and clean. A papaya enzyme exfoliates the skin's surface to help with cell renewal while hydration is provided by a copper complex.
Users love the lightweight, non-greasy texture and the way the mask softens the skin. Smaller pores and reduced redness are frequently listed among the benefits of this mask.
Buy it here: Perricone MD Clorophyll Detox Mask
3. TreeActiv Four-in-One Acne Treatment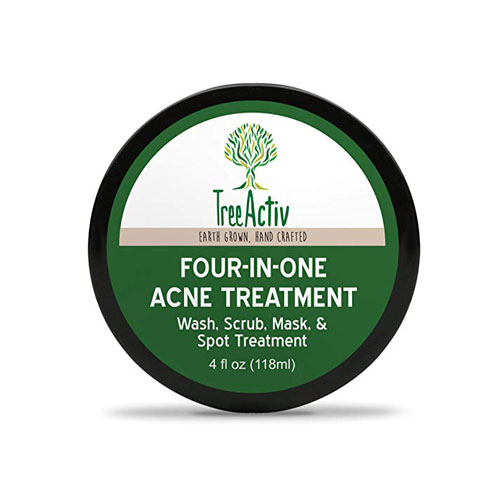 The name of this product really says it all. If you're looking for a wash, scrub, spot treatment, and of course, face mask that will eradicate your acne and soothe your inflamed skin, this is probably what you're looking for. Inside the jar, you'll find all-natural ingredients like kaolin clay for absorbing oil from deep inside the pores. Bentonite clay is in the formula as well. This ingredient is capable of absorbing negatively charged toxins. Moreover, it forms a barrier that prevents your skin from picking up more environmental toxins.
With natural ingredients like sugar for sloughing away dead skin cells and unclogging pores, you're likely to see fewer breakouts when you use this product.
Users love how this formula soothes their skin while reducing redness and irritation for cleaner, healthier skin.
Buy it here: TreeActive Four-in-One Acne Treatment
Best Face Mask for Dry Skin
4. Kiehl's Ultra Facial Overnight Hydrating Masque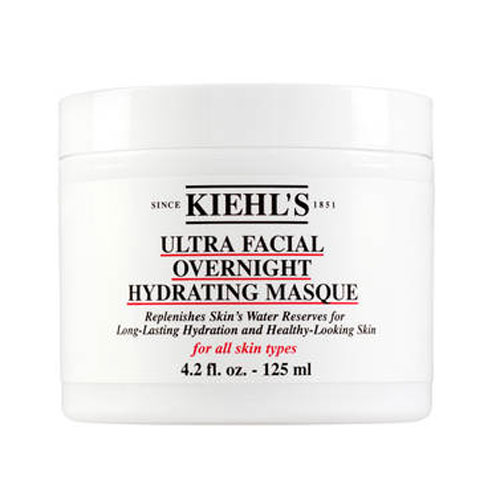 This mask works all night to provide intense hydration so you wake up in the morning with soft, supple skin. All you have to do is smooth a thin layer onto your face before retiring for the night.
What makes this product particularly effective is the ingredients. Perhaps the most essential ingredient comes from the fountain plant. This all-natural extract provides an immense amount of hydration while also promoting the skin's natural barriers to help it retain even more moisture.
Other ingredients include a glycoprotein called Antarctine that hydrates and protects skin. A desert plant extract called Imperata cylindrical, which contains massive doses of potassium, further contributes to the ultra-hydrating results.
Many fans of this mask call it an absolute life-saver. Dry, thirsty skin can be remedied overnight.
Buy it here: Kiehl's Ultra Facial Overnight Hydrating Masque
5. WODA European Skin Care Celebrity 24 Karat Gold Mask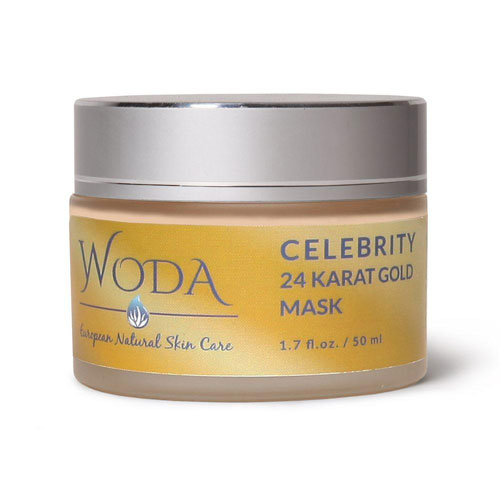 If your skin is in serious need of hydration and you want to enjoy an indulgent, spa-like experience, this 24-karat gold mask is ideal.
Dermatologists say that few things are better than gold when it comes to soothing inflammation. The substance even reduces lines and dark spots.
Within the formulation, you'll find organic aloe vera. This ingredient is like a miracle for skin that's thirsty. It's loaded with enzymes, vitamins and minerals, all things that are essential to healthy skin.
Most of the other ingredients in this product also are aimed at hydration. Coconut oil, sunflower oil and glycerin produce radiant, younger-looking skin.
Fans of this mask say that although it contains tons of moisturizers, there's nothing greasy or heavy about this product.
Buy it here: WODA European Skin Care Celebrity 24 Karat Gold Mask
6. Juara Turmeric Antioxidant Radiance Mask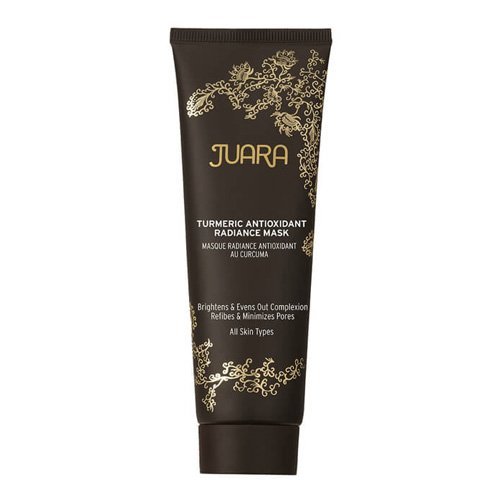 This product will make your skin feel amazing. It's a cooling gel mask, so you'll feel it working immediately. This mask is recommended for combination skin that needs protection from over-drying in hot showers.
Key ingredients in the mask include turmeric extract, which is a known skin rejuvenator, and olive leaf extract and squalane to bring extra hydration. You may even notice less visible lines with regular use.
Many people say that this product hydrates, refreshes and tones skin in one step. They also say that their skin looks brighter and feels far less dry.
Buy it here: Juara Turmeric Antioxidant Radiance Mask
Best Face Mask for Blackheads
7. Beau Brummel for Men Charcoal Facial Mask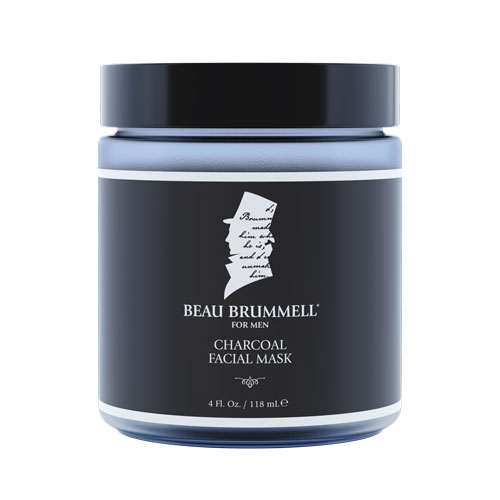 This product from Beau Brummel contains kaolin clay, which draws impurities out of pores. The result is cleaner skin and noticeably fewer blackheads.
Another ingredient in this formula is charcoal. Like kaolin clay, charcoal is known for its powerful effect on acne and blackheads.
As toxins and dirt are drawn out of your pores and absorbed, your skin is left feeling suppler and looking more radiant. Faces that are regularly treated to this mask feel tighter and fresher.
Men who have tried this mask say that it leaves their skin feeling refreshed and clean. Skin that was once flaky, rough and prone to breakouts is now soothed and healed. With smaller pores and fewer lines, many men wouldn't live without this mask being part of their weekly routine.
Buy it here: Beau Brummel for Men Charcoal Facial Mask
8. Origins Clear Improvement Active Charcoal Mask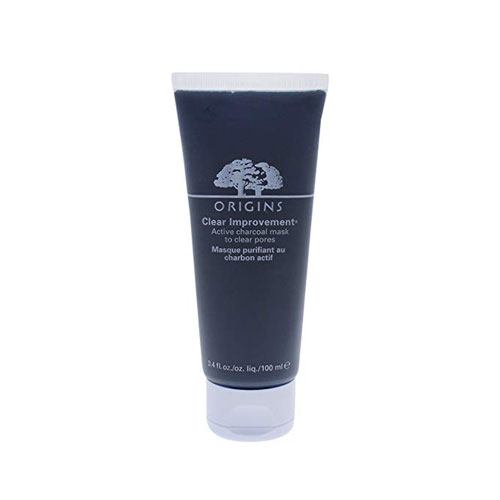 This natural formulation relies on bamboo charcoal to target and remove substances that clog pores, causing blackheads and acne. Another powerful ingredient is white China clay, an ingredient that absorbs environmental toxins. Working in tandem with these components is Lecithin for dissolving impurities. Guys who use this mask are left with purified skin and cleansed pores.
Fans of this mask say that their skin is always left feeling clean and fresh but never too tight. Moreover, some declare that it has the power to make blackheads disappear. If your skin is prone to being dry in some spots, use this product with care as it may over-dry your skin. Consider using this as a spot treatment on blackheads instead.
Buy it here: Origins Clear Improvement Active Charcoal Mask
9. Kyoku For Men Lava Masque Acne Treatment For Men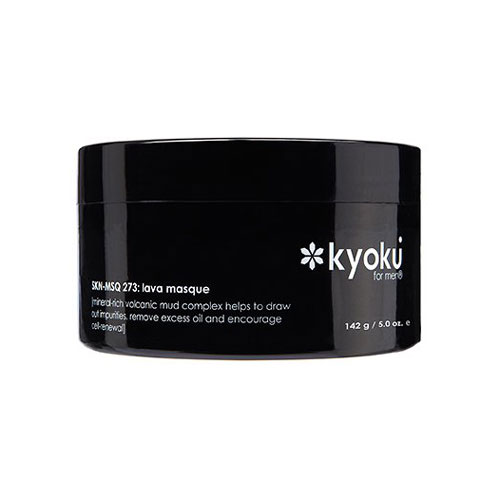 This mask is a winner for your skin and your budget. Despite costing less than $10, you'll discover that your skin is incredibly clear with regular use of this mask.
With the ingredients in this mask, you'll get everything you need to prevent blackheads. The components provide exfoliation and deep cleansing. Among the most remarkable ingredients are the nearly 75 sea minerals, which are rejuvenating for the skin.
However, it's the Japanese volcanic mud complex that works to eradicate blackheads. It sinks deep into the pores to get rid of harmful bacteria and other toxins. Your pores will be visibly reduced with regular use.
Many guys who have used this mask have obtained miraculous, skin-clearing results. This product even prohibits excess oil and shine.
Buy it here: Kyoku for Men Lava Masque Acne Treatment for Men
Best Face Mask for Sensitive Skin
10. Biocellulose Restorative Mask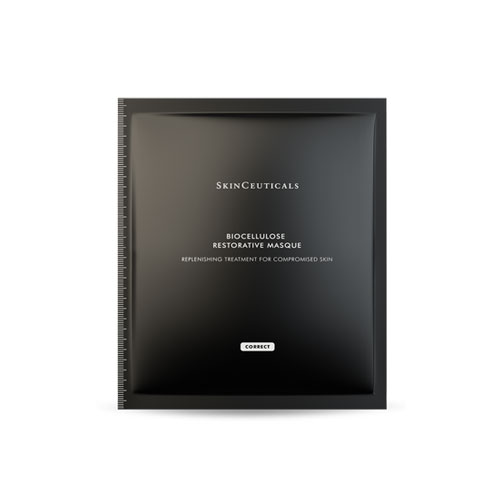 Admittedly, this is a pricey pick. However, men who are fighting super-sensitive skin will be grateful for the relief that this ultra-luxe product provides.
Optimized to provide the soothing nourishment that stressed skin requires, the package consists of six sterilized masks that are placed on the skin for beneficial effects. Simply unfold the mask, remove it from its protective cover and apply it to your face. Discard the mask after use. Researchers tested these masks on patients after they underwent chemical peels or laser procedures, and they worked wonders as far as soothing and calming the skin.
The main ingredient in these masks is biocellulose fibers that bring immense amounts of cooling hydration to your skin. Fans of this mask say that using it has been nothing short of life-changing.
Buy it here: Biocellulose Restorative Mask
11. Peter Thomas Roth Rose Stem Cell Gel Mask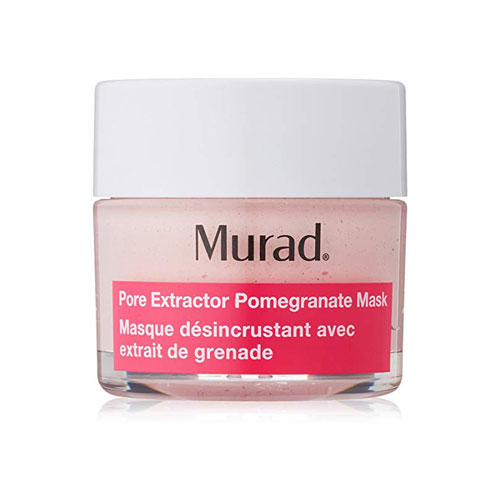 Extraordinarily gentle, this gel mask is designed to soothe and hydrate while also sloughing away impurities. Dry, irritated skin is a thing of the past thanks to the botanical extracts in this formulation.
On the list of ingredients, you'll find numerous all-natural extracts like four rose extracts for hydration and calming. The cooling gel will help invigorate and improve the look of your skin. Expect improved appearance of wrinkles and fine lines, dullness and smooth facial tones.
Guys who have tried this mask applaud it for its ability to heal and calm irritated skin.
Buy it here: Peter Thomas Roth Rose Stem Cell Gel Mask
12. Aria Starr Dead Sea Mud Mask
If you have sensitive skin that's prone to breakouts, try this mask. Mud masks frequently are recommended for acne treatment, but some of these products can be too tough on extra-sensitive skin.
Not so this offering from Aria Starr. Its main ingredient is Dead Sea mud. While effective for clearing out clogged pores, this ingredient is gentle enough not to irritate sensitive skin.
This product also is recognized for improving blood flow to the skin. Accordingly, you'll see faster cell turnover for skin that looks younger, smoother and suppler. Nourishing moisturizers ensure that sensitive skin doesn't get stressed.
Even people with skin allergies have been able to use this product with success. It could be a miracle cure for you.
Buy it here: Aria Starr Dead Sea Mud Mask
Best Face Mask for Acne Scars
13. Peter Thomas Roth Pumpkin Enzyme Mask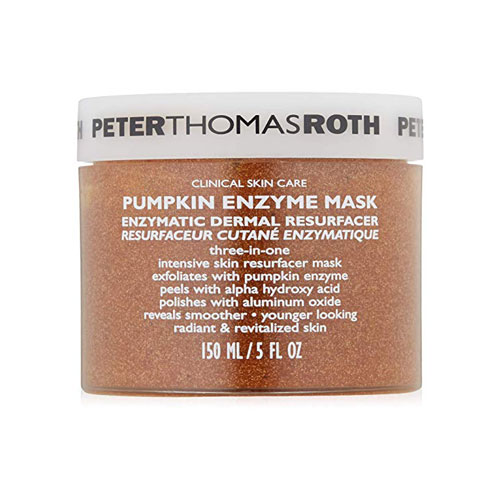 When you're dealing with acne scars that never fade, you may need to treat your skin to powerful exfoliation. That's what this formulation from Peter Thomas Roth provides. In fact, it exfoliates by the manual process of applying it to your skin, but also by using chemicals and an enzymatic process.
Pumpkin is an enzyme that naturally exfoliates the skin, leaving behind a smoother surface. At the same time, Alpha Hydroxy Acid works to chemically exfoliate the skin to make it radiant. Inside the formula, you'll also find aluminum oxide crystals that act as physical exfoliation that gets rid of a lackluster finish on your complexion.
Guys who used to be troubled by acne scars have seen the incredible results. Dark spots are noticeably lighter, and their skin absolutely glows.
Buy it here: Peter Thomas Roth Pumpkin Enzyme Mask
14. Murad Pore Extractor Pomegranate Mask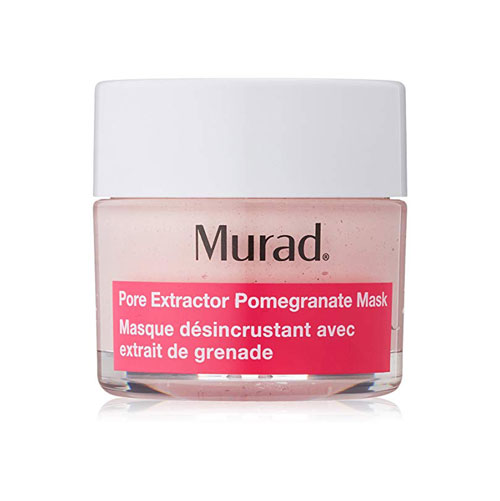 Guys who are plagued by ongoing acne concerns and scars from prior breakouts may love this product. This intensive mask is clay-based to clear up clogged pores. Another ingredient in this formulation is Polylactic Acid. Present in the form of polishing beads, this acid sloughs away dead skin cells. Volcanic clay gets to the bottom of impurities and helps pores to appear smaller with regular use.
This powerful formula can be used all over the face or as a spot treatment. If your skin is sensitive, it's recommended that you use with caution.
For some men, this mask works like a charm. Not only do they see less acne and fewer blackheads but also they notice that their acne scars begin to fade with regular use.
Buy it here: Murad Pore Extractor Pomegranate Mask
15. May Lindstrom Skin The Problem Solver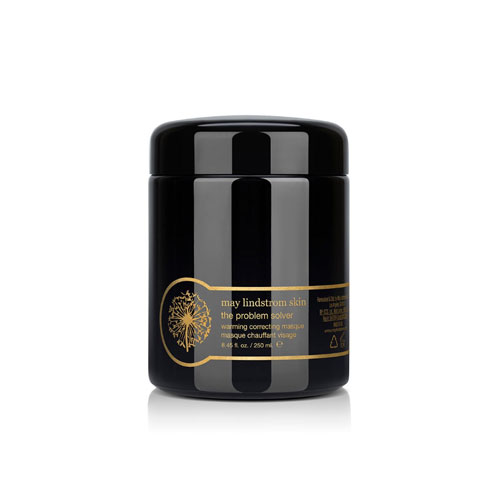 This product works wonders. Advertised as a "warming correcting masque," features raw cacao, charcoal, spices and salts to reveal your best skin ever.
While healing irritation and inflammation, the formula reverses the signs of hyperpigmentation, such as acne scars. Powerful antioxidants nourish and protect the skin while also stimulating the body's healing response. People who suffer from psoriasis, rosacea and serious acne all have achieved beneficial results.
Guys who love this mask say that it's capable of clearing up acne problems almost overnight. Fading acne scars takes more time, but this product is effective.
Buy it here: May Lindstrom Skin "The Problem Solver"