40 Random Apartment Home Essentials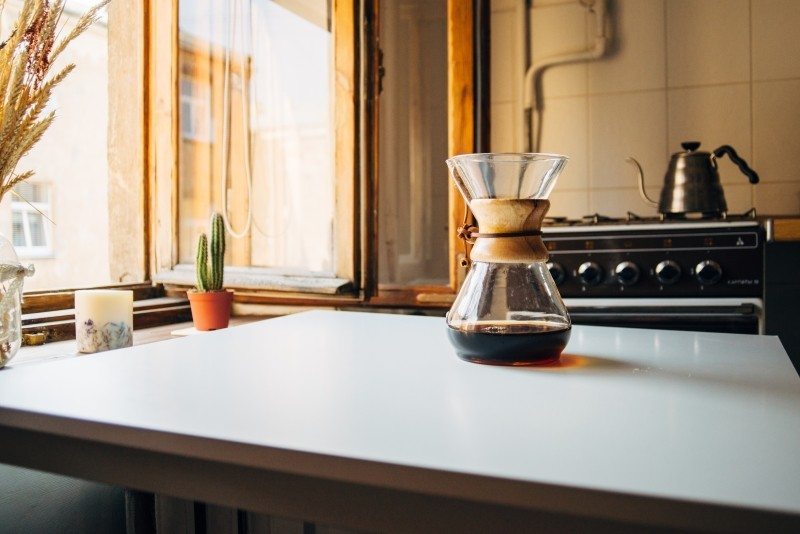 Six months ago, our small team (consisting of my partner and I) packed up our things and moved into a new apartment in San Francisco. This time around, we decided to rid ourselves of most of the items we didn't use on a regular basis. We donated old kitchen utensils and clothing that no longer fit us, gave away outdated electronics that were taking up space in the closet. We even sold our beloved comfy couch that we had obtained for free from previous neighbors (we admit…it was time we parted ways with it). We were somehow able to fit what remained of our one-bedroom apartment into a U-Haul and make the rather painless drive up north.
It wasn't until our first few days after unpacking our belongings that we realized how much the "little things" sometimes matter. During our first few weeks we found ourselves running out the door several times a day down to the store to pick up these small items that we seemingly threw out during our moving process. We would place several Amazon orders a week, just to realize that we were still missing silly home essentials we needed for our new apartment.
It can be both costly and time inefficient to undergo the type of moving process we went through, simply because we didn't create an apartment checklist for ourselves. As the first few weeks passed, we realized how necessary these home essentials are in saving us the headspace, time, and effort it otherwise takes to gather everything you need when moving into a new apartment. As city-dwellers especially, coordinating efforts to pick up kitchen islands, bathroom necessities, and other junk while in the middle of downtown Calgary can be especially frustrating. To save you this time and effort, we have compiled our new apartment checklist to assist you with your move.
For your convenience, everything on this list can be purchased on Amazon. Here are 40 new apartment home essentials you probably forgot!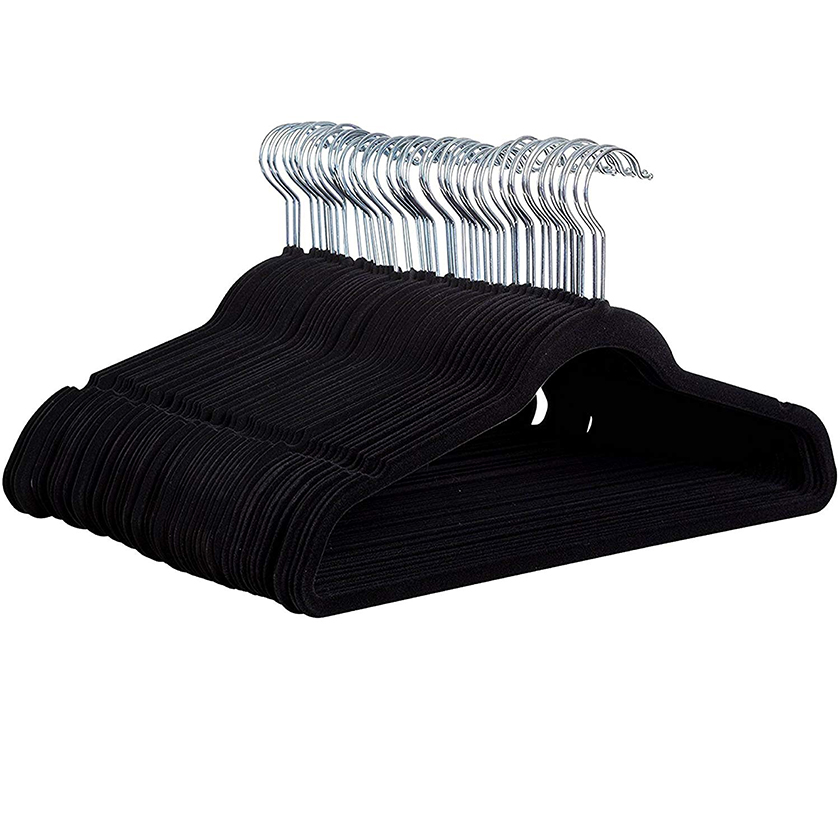 1. Felt Hangers
No wire hangers! Or plastic ones for that matter! I honestly didn't know what I was missing out on before investing in felt hangers. They effortlessly cling to your clothing so you don't even have to entirely zip up coats or button up shirts. You can also avoid those annoying crease marks caused by wire hangers. These guys should be a priority when moving into a new apartment. You'll thank me later.
Buy it now on Amazon: Premium Velvet Hangers.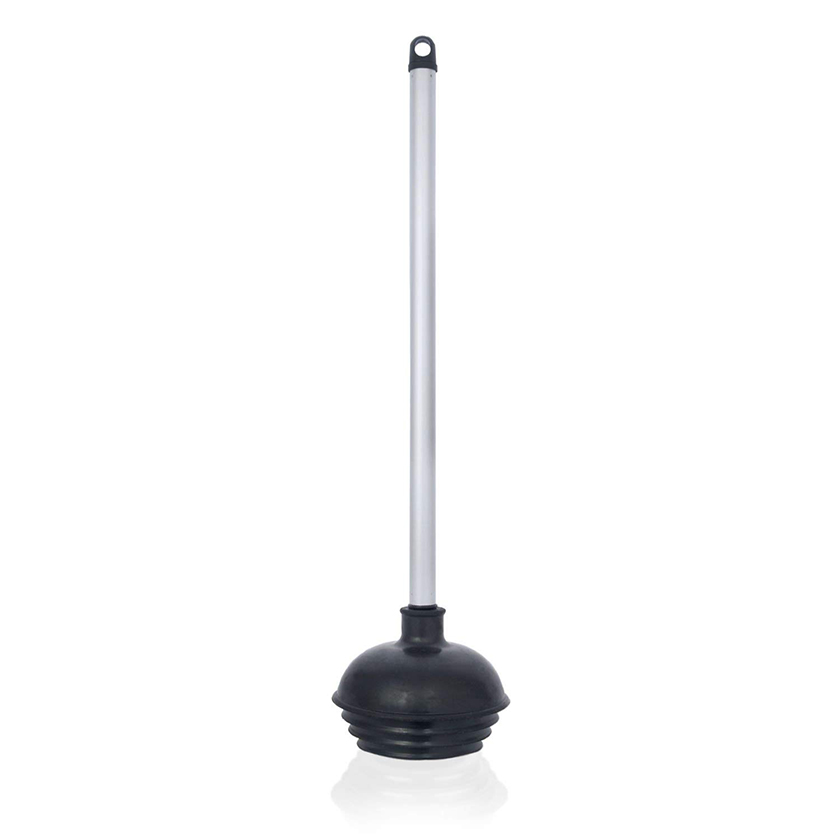 2. Plunger
By far the least glamorous item on this list, but a serious pain in the ass if you don't have one when you need it. Seriously – what are your options if you do end up with a clogged toilet and don't have a plunger? Ask one of your new neighbors? Didn't think so. A must-have on any home essentials checklist.
Buy it now on Amazon: Toilet Plunger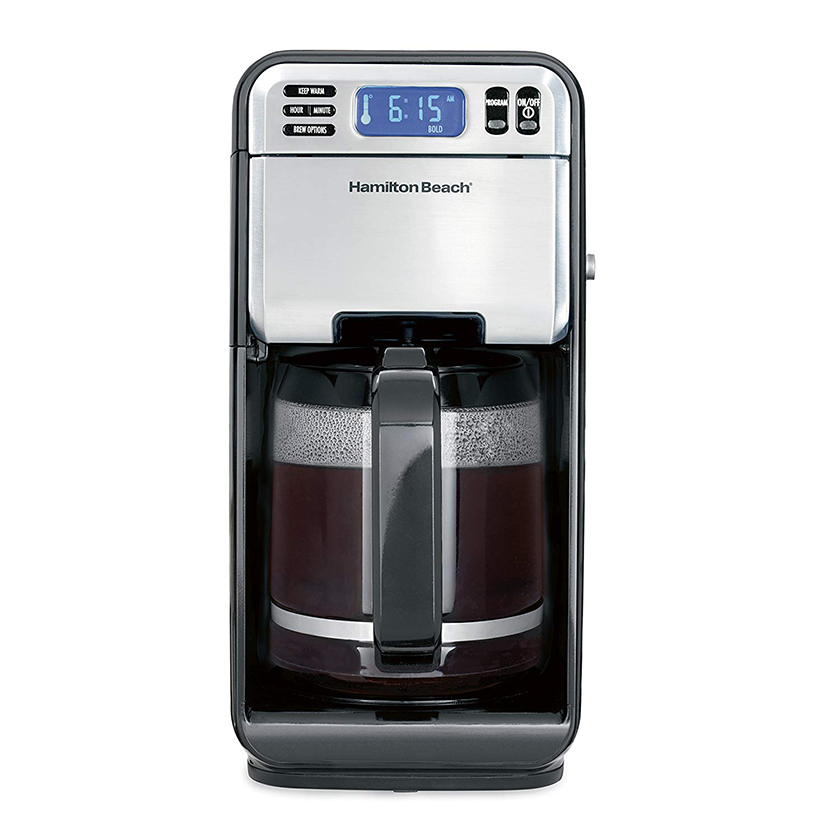 3. Coffee Maker
How else are you going to power through your moving and unpacking process? You'll probably use this every day anyway, and it will likely be one of the first items you notice that you're missing (assuming you don't already have one). One of the tenets of perfect coffee is to buy high-quality Amazon coffee canister, store it properly, and then grind right before you brew. This is a crucial step and I can't emphasize enough how important this is. Ground coffee loses its freshness and flavor many times more quickly than whole coffee beans
Buy it now on Amazon: Hamilton Beach Coffee Maker – a twelve-cup coffee maker is really all you need if you only live with one other person.
4. Bathroom Mat
Using a towel as a bathroom mat to step on after exiting the shower looks sloppy and simply doesn't work as well as a bathmat. Excess water on your bathroom floor is nasty and unsanitary. You should also probably be switching your bathroom mat out for a new one every few months or so because they build up moisture and bacteria.
Buy it now on Amazon: Microfiber Bath Mat – this one typically lasts me the longest and is pretty comfy too.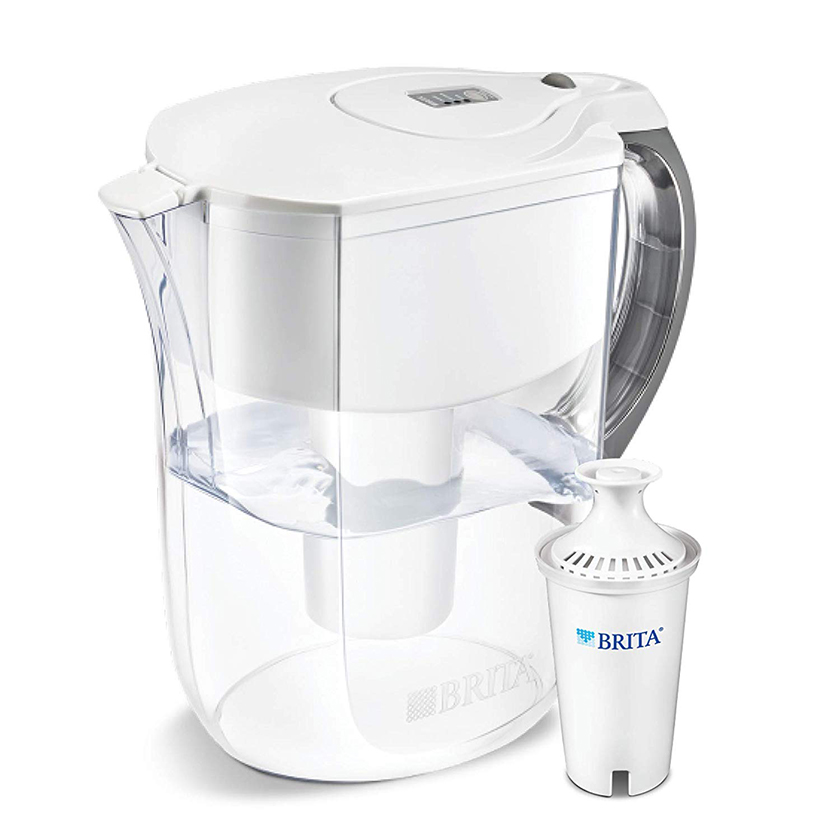 5. Brita Water Pitcher
Even if you live in Vancouver or Toronto, two cities with some of the highest quality tap water around, you should probably be drinking filtered water. Not to mention that it tastes better too.
Buy it now on Amazon: Brita Grand Pitcher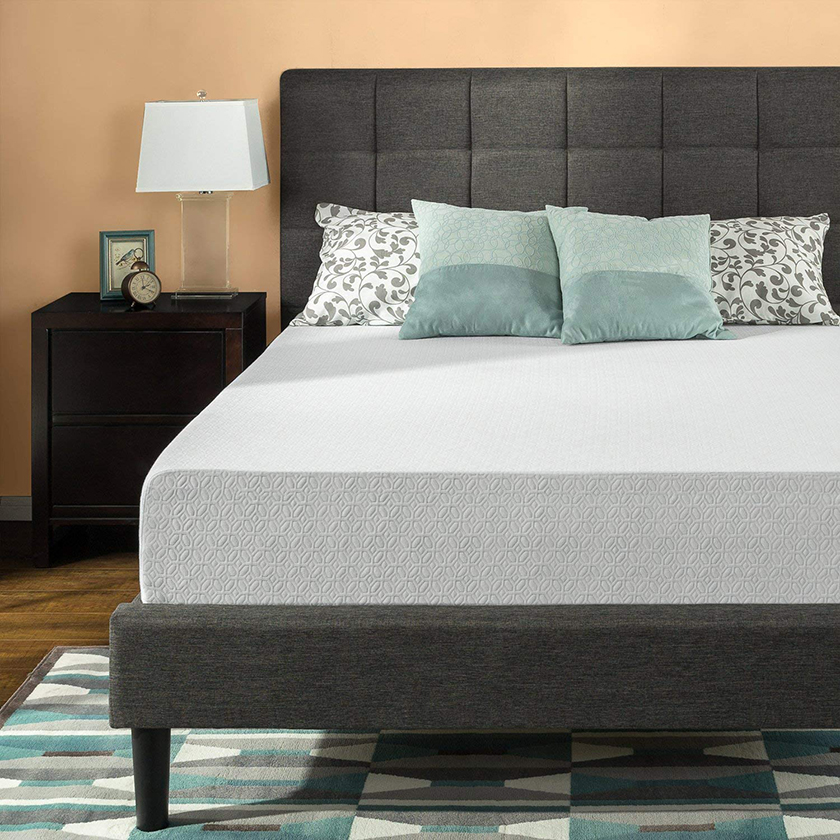 6. Memory Foam Mattress
When I moved into my first adult apartment after graduating college I made the common purchase most millennials make – I bought a memory foam mattress online. This was by far the best investment I ever made. Not only are memory foam mattresses on average far less expensive than their age-old spring counterparts, but they last longer, are (arguably) better for your back, and they can be shipped right to your front door. After doing tons of research on brands like Casper and Tuft & Needle, I decided on a relatively inexpensive 12-inch foam mattress on Amazon called Zinus. I figured that after a few years I would be able to replace this one with a nicer, more expensive foam mattress. 5 years later – I still have the same memory foam mattress, and I don't plan on replacing it anytime soon.
Buy it now on Amazon: Zinus 12-Inch Queen Mattress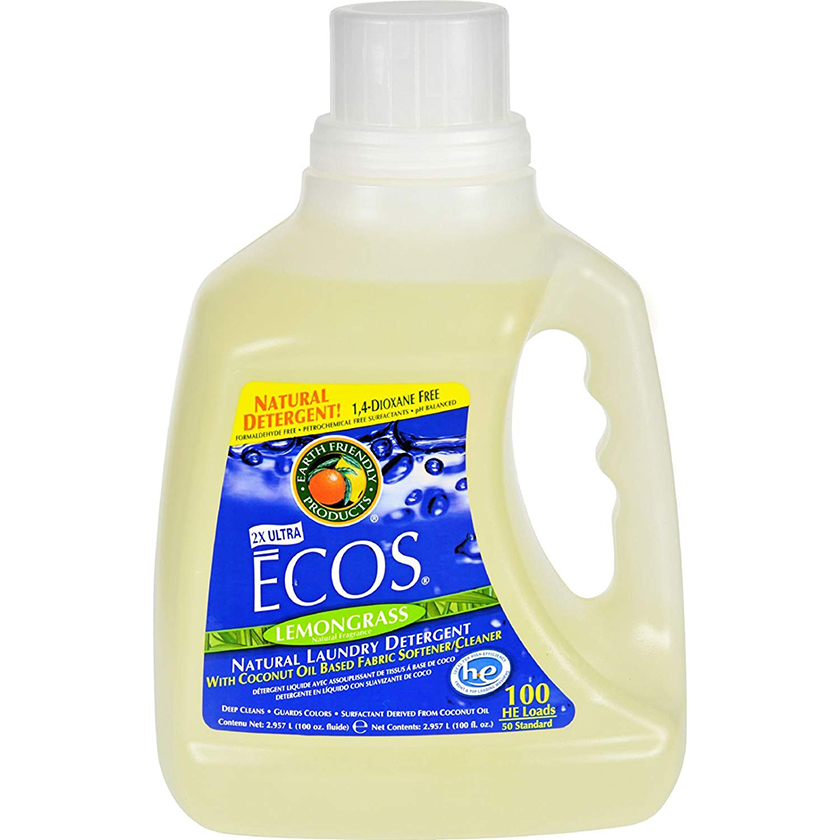 7. All-Natural Laundry Detergent
Another item that's easy to forget about when you're at the store, and super annoying when you have your dirty laundry all ready to wash and you realize you don't have any detergent. I prefer all-natural solutions that are better for sensitive skin types.
Buy it now on Amazon: Earth-Friendly Laundry Detergent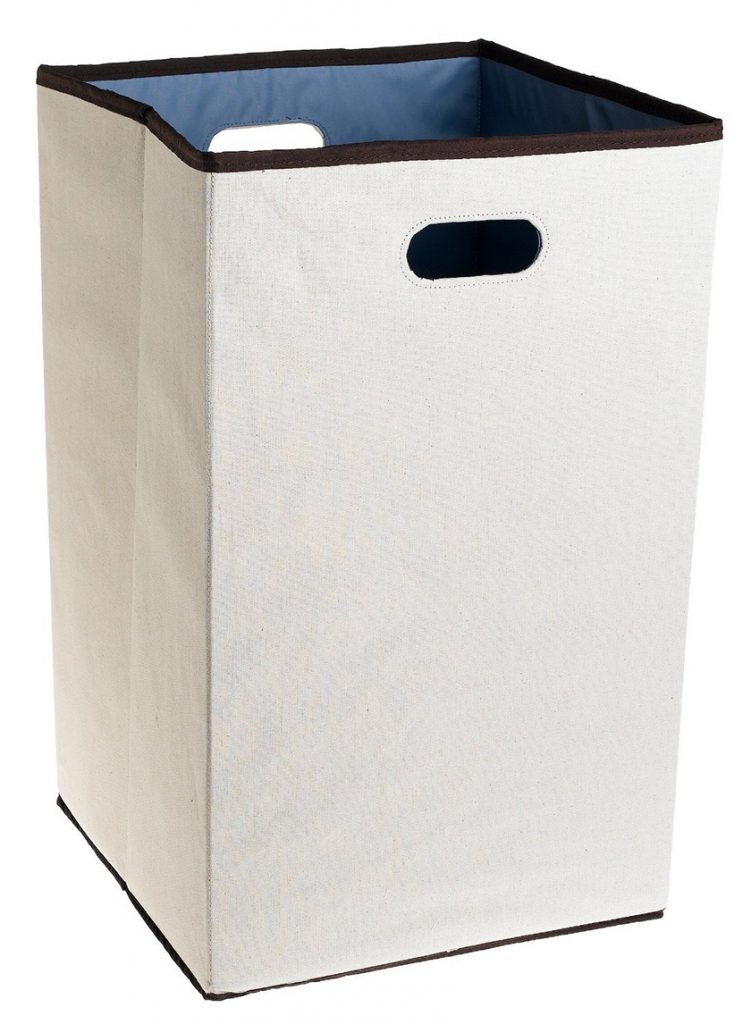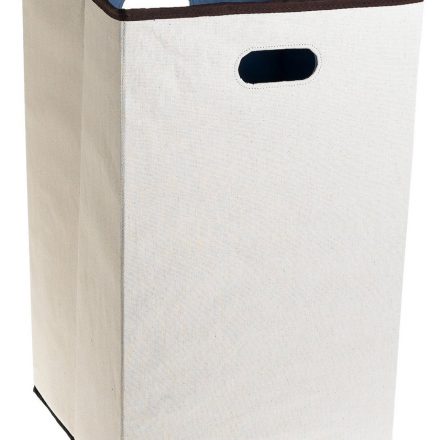 8. Laundry Hamper
Don't skimp out on one of those cheap, mesh laundry hampers that rips when carrying too much weight. You'll need this to go along with your laundry detergent.
Buy it now on Amazon: Custom Closet Laundry Hamper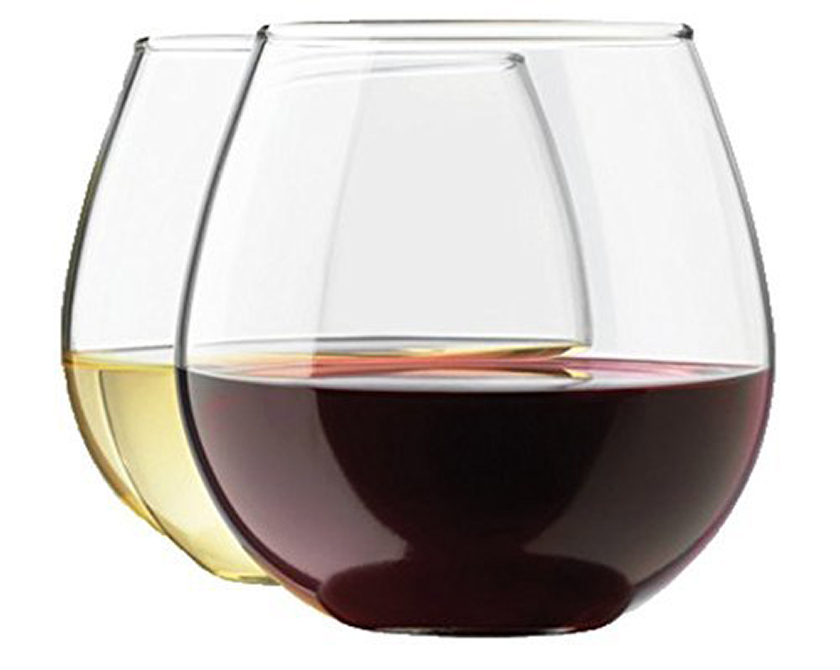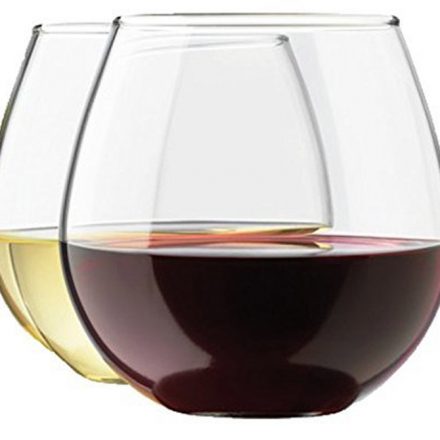 9. Wine Glasses
What could make a home cozier than uncorking a bottle of red wine in the comfort of your new apartment? What could be more annoying than having to drink directly out of the bottle when you realize you don't have any wine glasses?
Buy it now on Amazon: Stemless Wine Glasses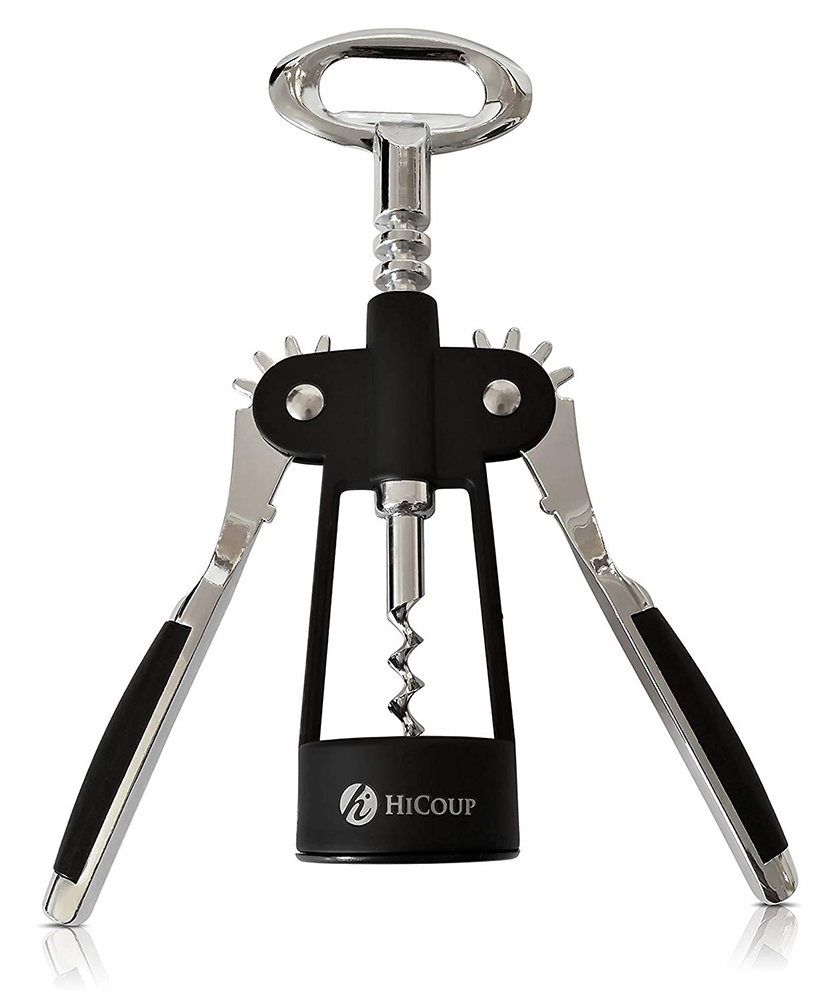 10. Wine Opener
How else are you going to get that bottle of red open?
Buy it now on Amazon: Corkscrew Wine Opener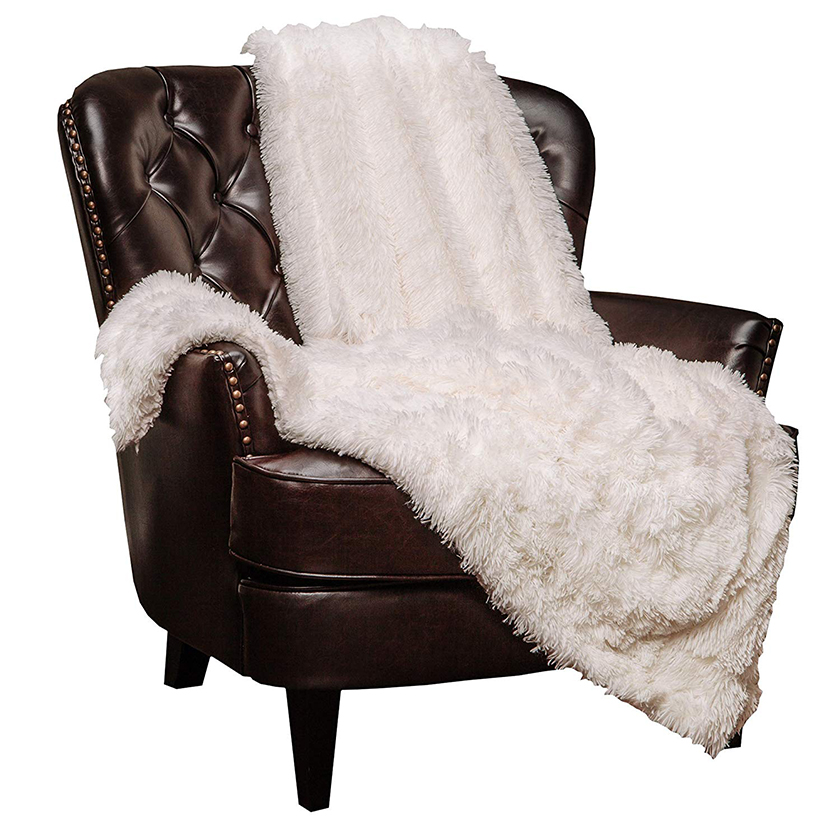 11. Comfy Throw Blanket
What's more inviting than a plush throw blanket waiting for you on your couch when you arrive home to new your new apartment? Enjoying this with your glass of wine and an episode of Mr. Robot is highly recommended.
Buy it now on Amazon: Fuzzy Faux Fur Throw Blanket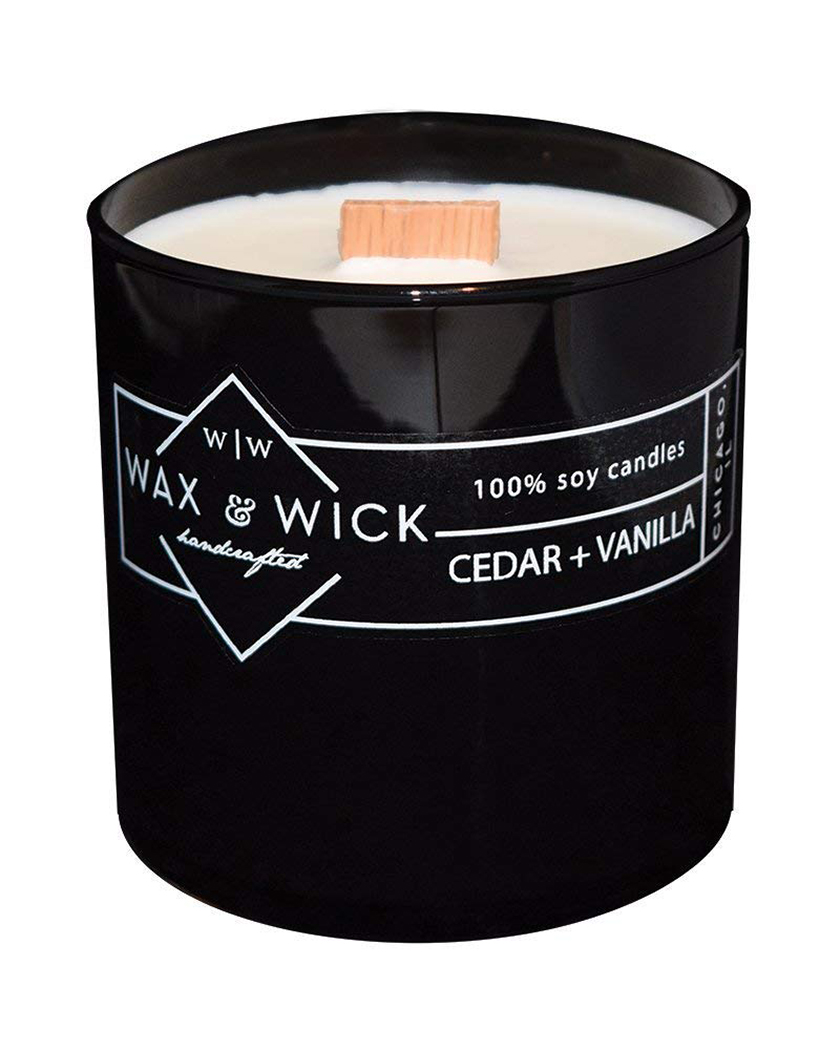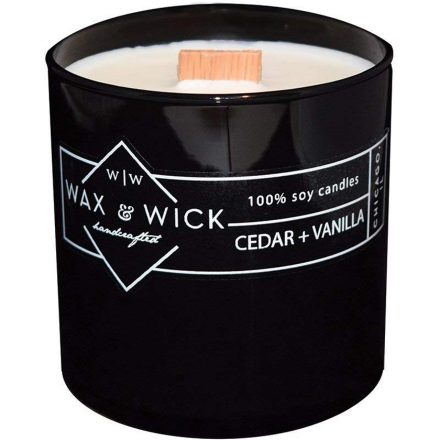 12. Scented Soy Candle
Ok, so this item might not be a new apartment "essential," but it sure does make your new place more inviting! I prefer ones with wood wicks that crackle and pop as they burn.
Buy it now on Amazon: Cedar Vanilla Wood Wick Soy Candle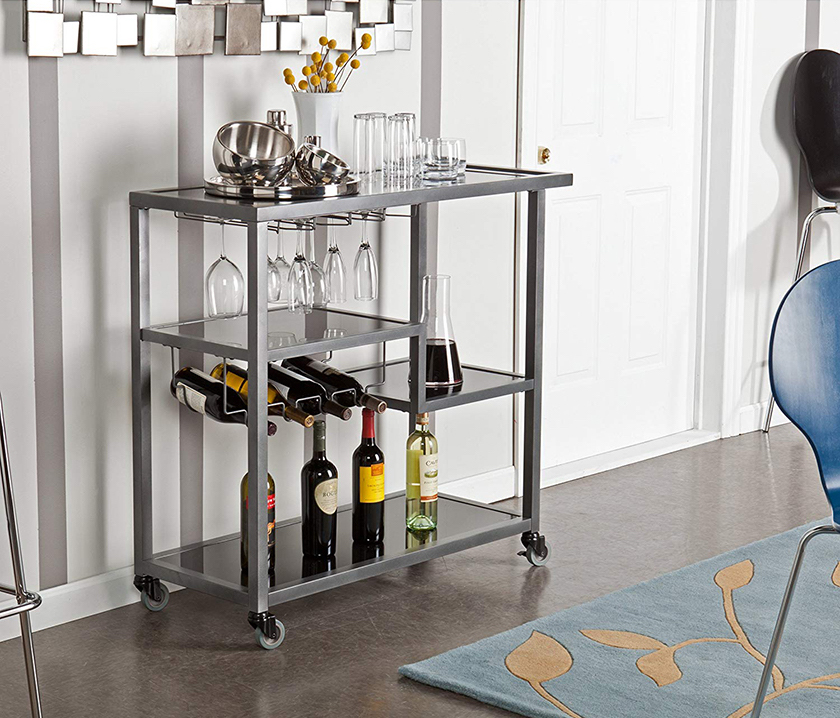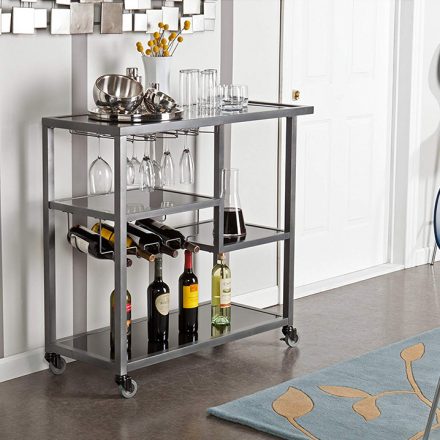 13. Elegant Bar Cart
You're probably questioning our priorities at this point, but trust me – coming home to a fully stocked bar cart is worth it. Invest in one that holds your wine glasses too so you don't have to walk anywhere else to pour yourself a drink.
Buy it now on Amazon: Elegant Gun Metal Bar Cart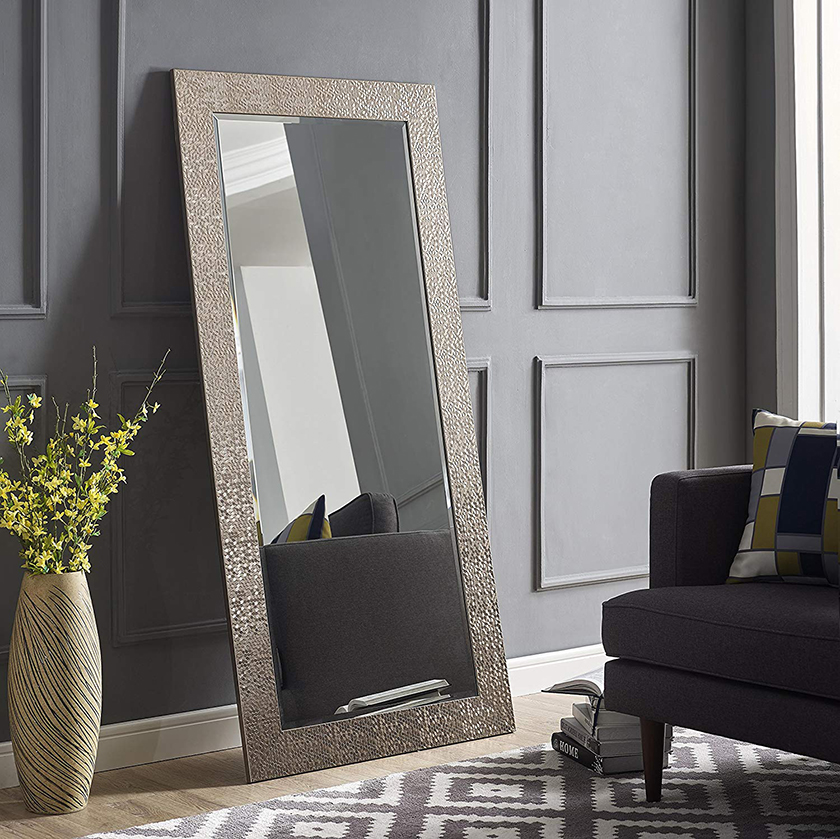 14. Full-Size Floor Mirror
Chances are your new apartment home doesn't come with a full-length mirror. At best, you're stuck with less than half-size bathroom mirror that cuts off at your waist. How are you supposed to check your shoes against your outfit with that?
Buy it now on Amazon: Mosaic Full-Size Mirror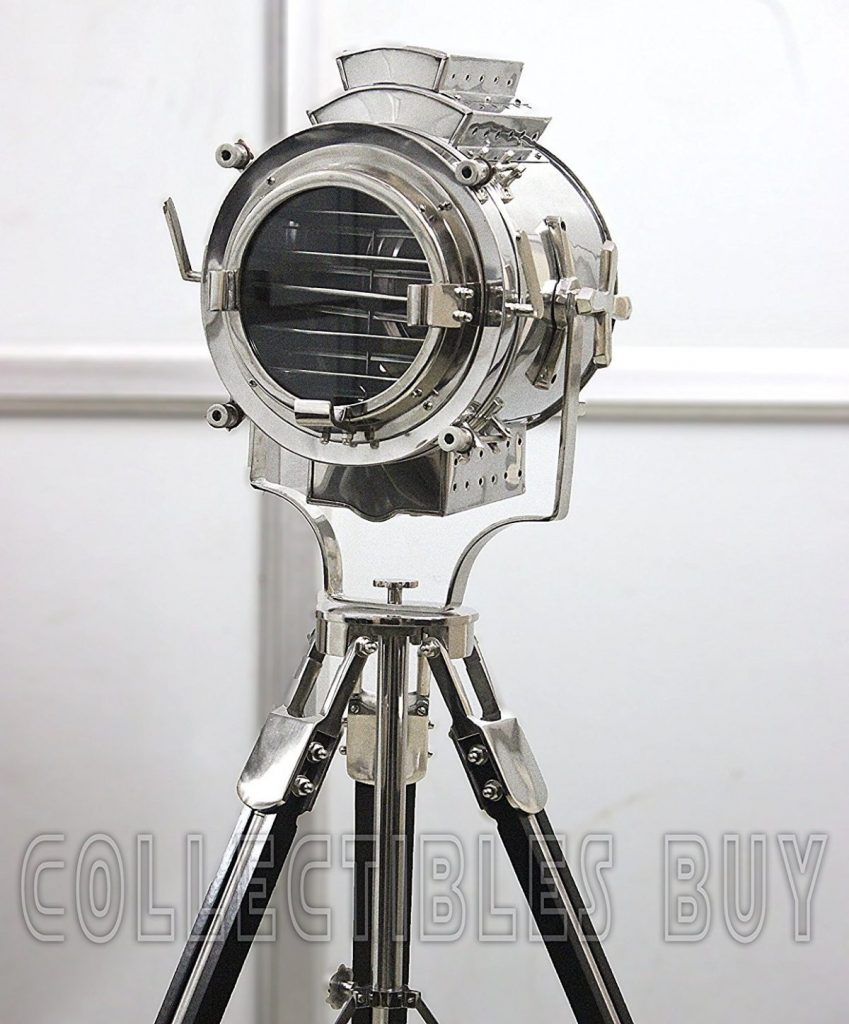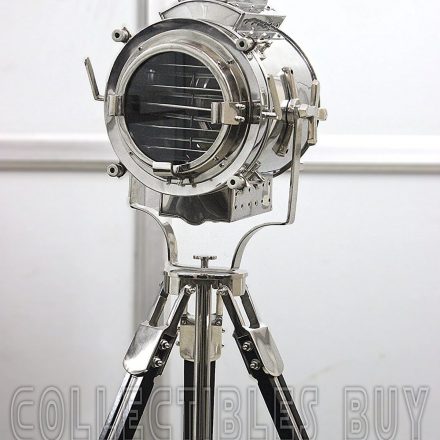 15. Industrial Spotlight Floor Lamp
Partially for light functionality, partially for decoration. I think these things are the coolest addition to any modern or midcentury apartment. You also need them to see.
Buy it now on Amazon: Vintage Modern Searchlight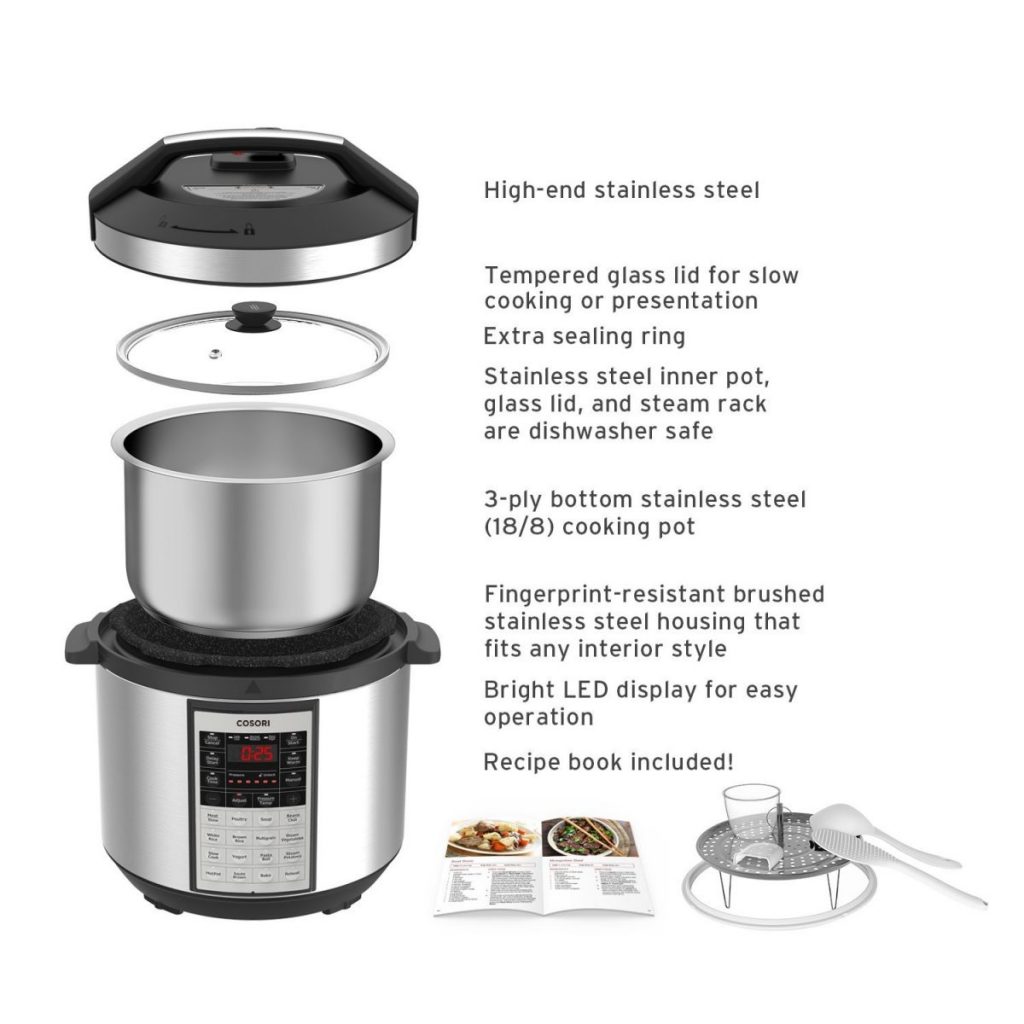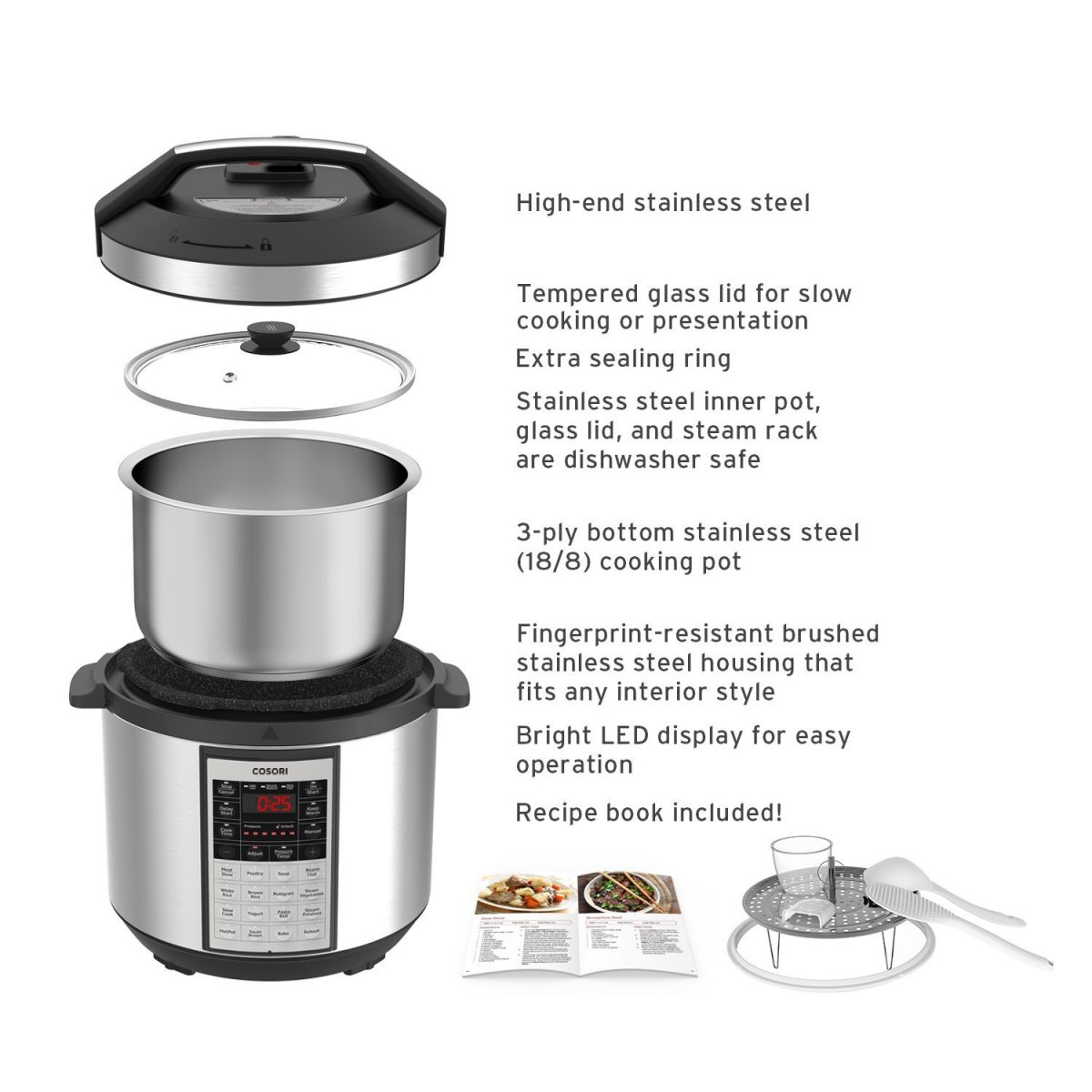 16. Multifunctional Pressure Cooker
These things will change your life. Literally the best stew you'll ever have, and it takes under an hour to make using them. You can find hundreds of healthy recipes all over the internet that you can make with it too.
Buy it now on Amazon: Classic InstantPot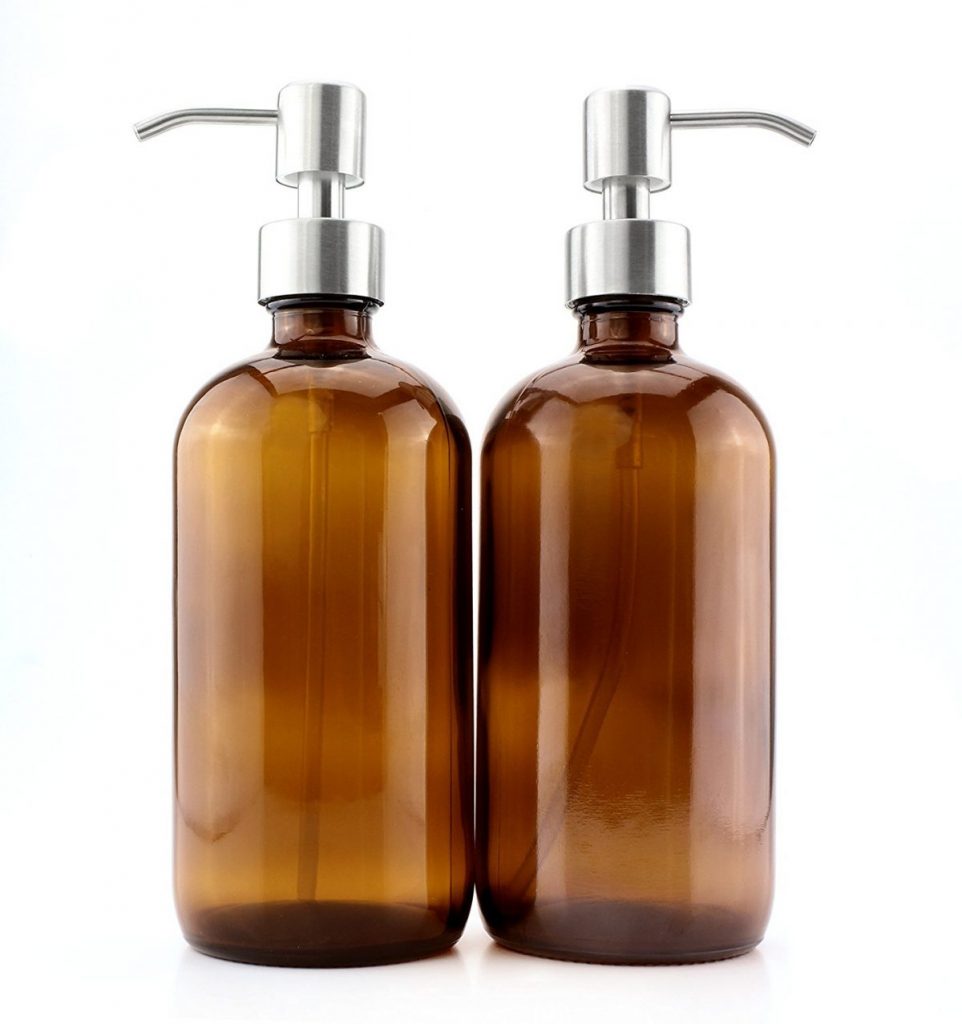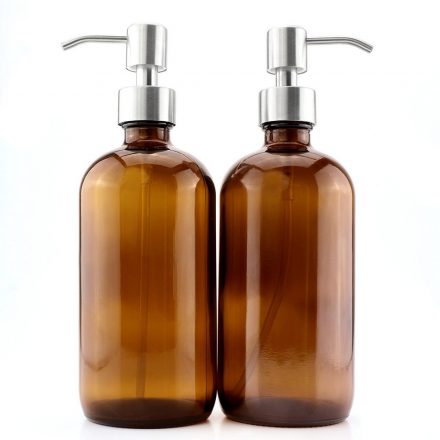 17. Glass Soap Dispensers
I hate looking at plastic store-bought liquid soap dispensers with brand labels still intact in an otherwise cute-looking bathroom. No-label glass soap dispensers are sure to make your new apartment feel more like home.
Buy it now on Amazon: Glass Soap Dispensers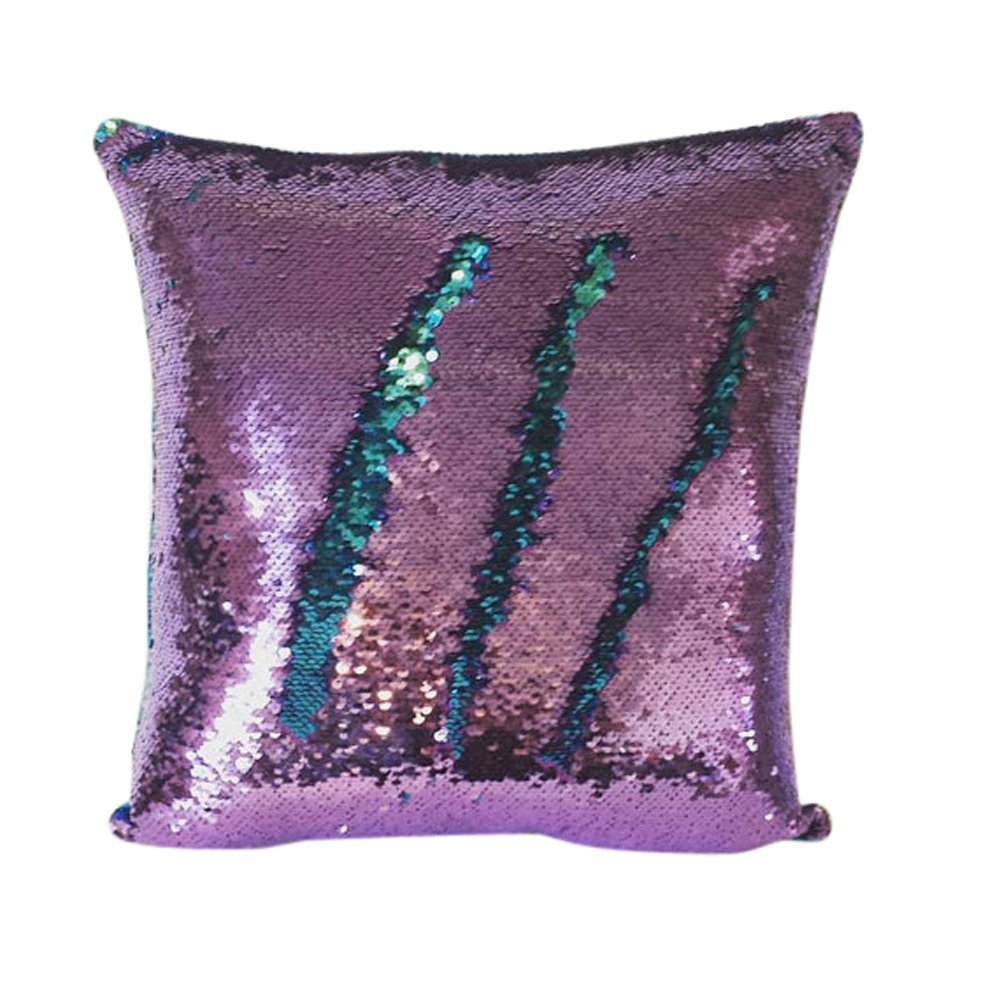 18. Mermaid Reversible Sequin Pillows
These are chic, fun, and will have all your guests trying to write dirty words with the reversible sequin. They also come in a super cool array of color schemes.
Buy it now on Amazon: Mermaid Reversible Sequin Pillows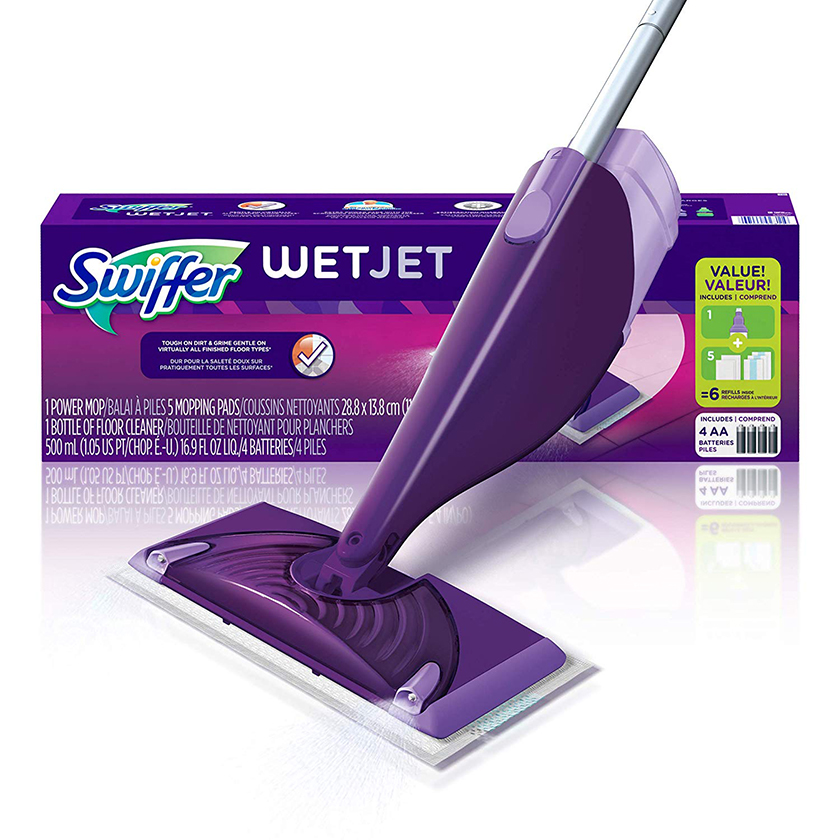 19. Swiffer Floor Mop Kit
I have hardwood floors throughout my entire apartment, so I use this all the time. Even if you're only using it on your bathroom floor, it will save you time and energy.
Buy it now on Amazon: Swiffer Floor Mop Kit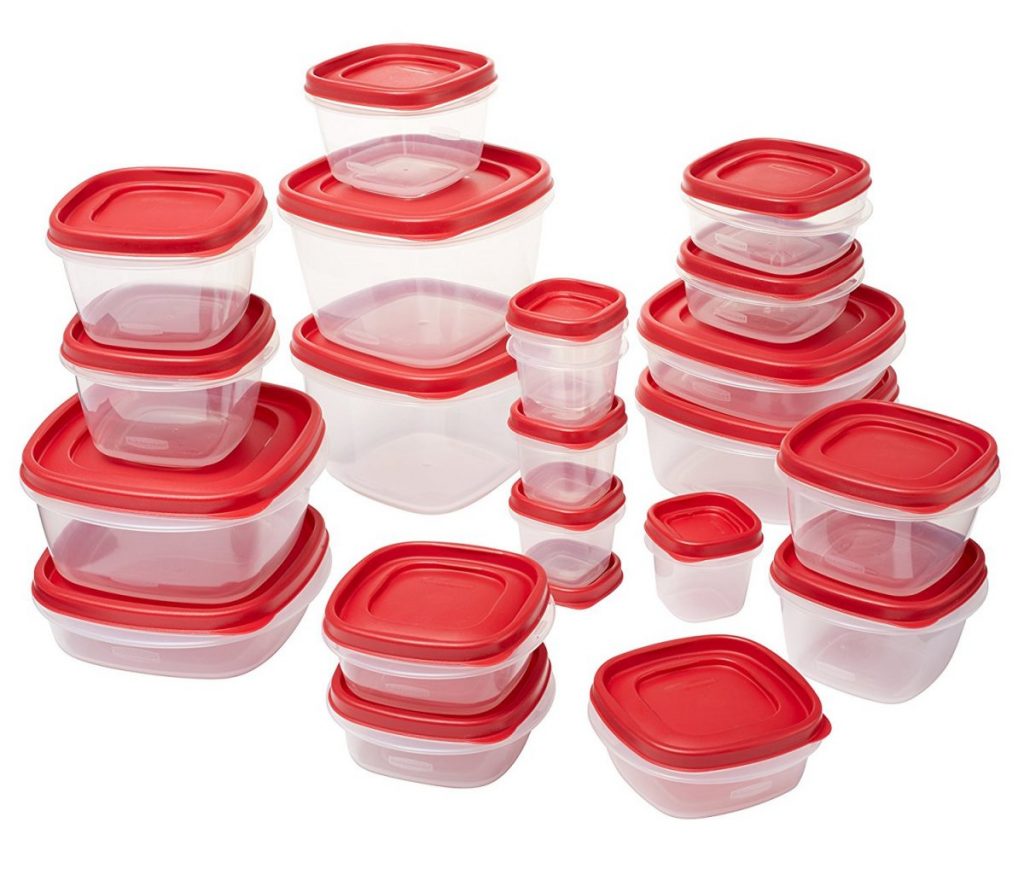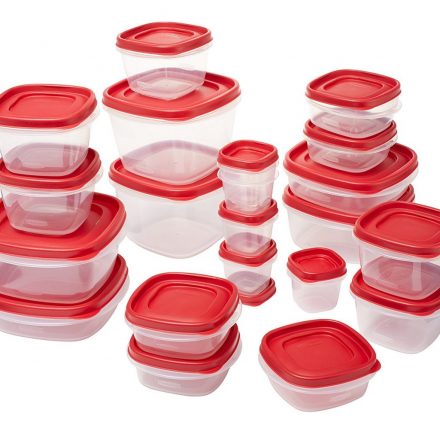 20. Quality Tupperware Set
You probably already thought about the dishes, plates, and bowls. You might already have your silverware. What do most new apartment inhabitants forget about? Food storage!
Buy it now on Amazon: Rubbermaid Tupperware Set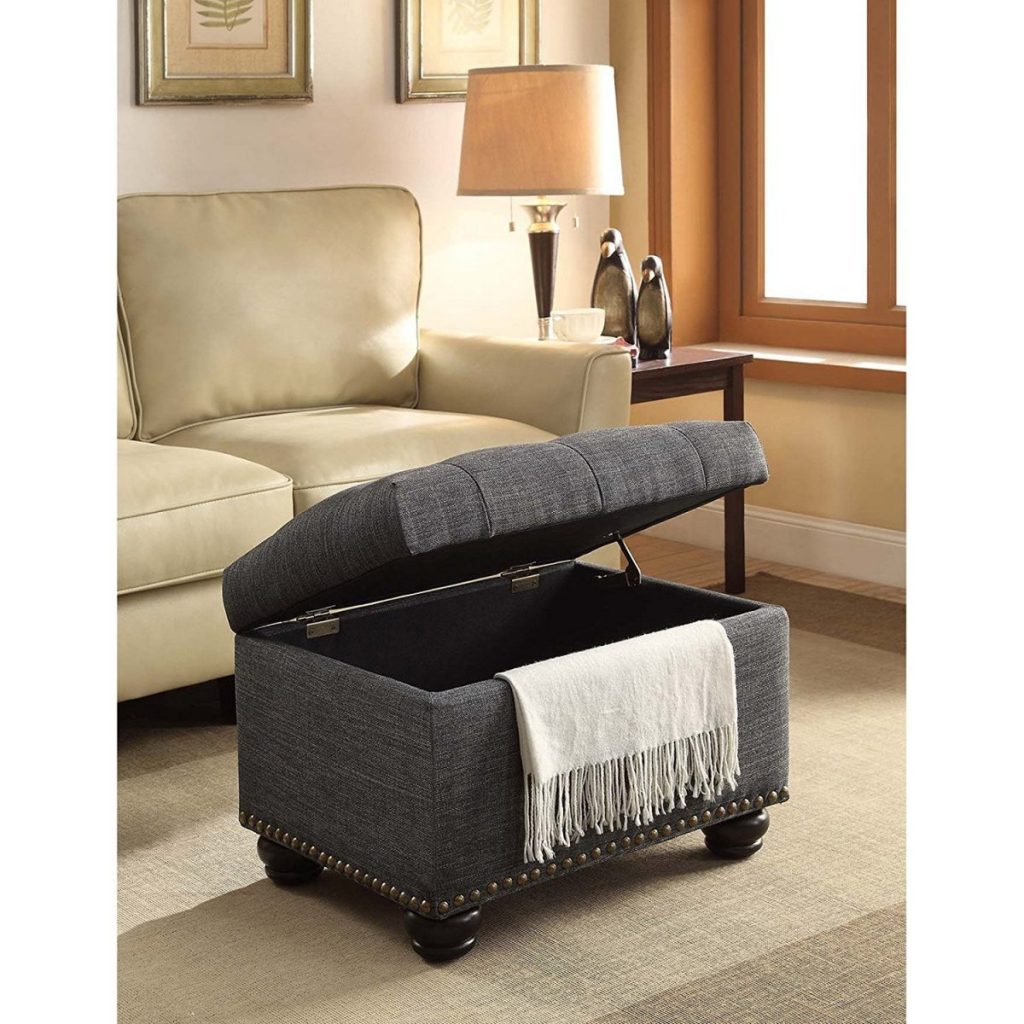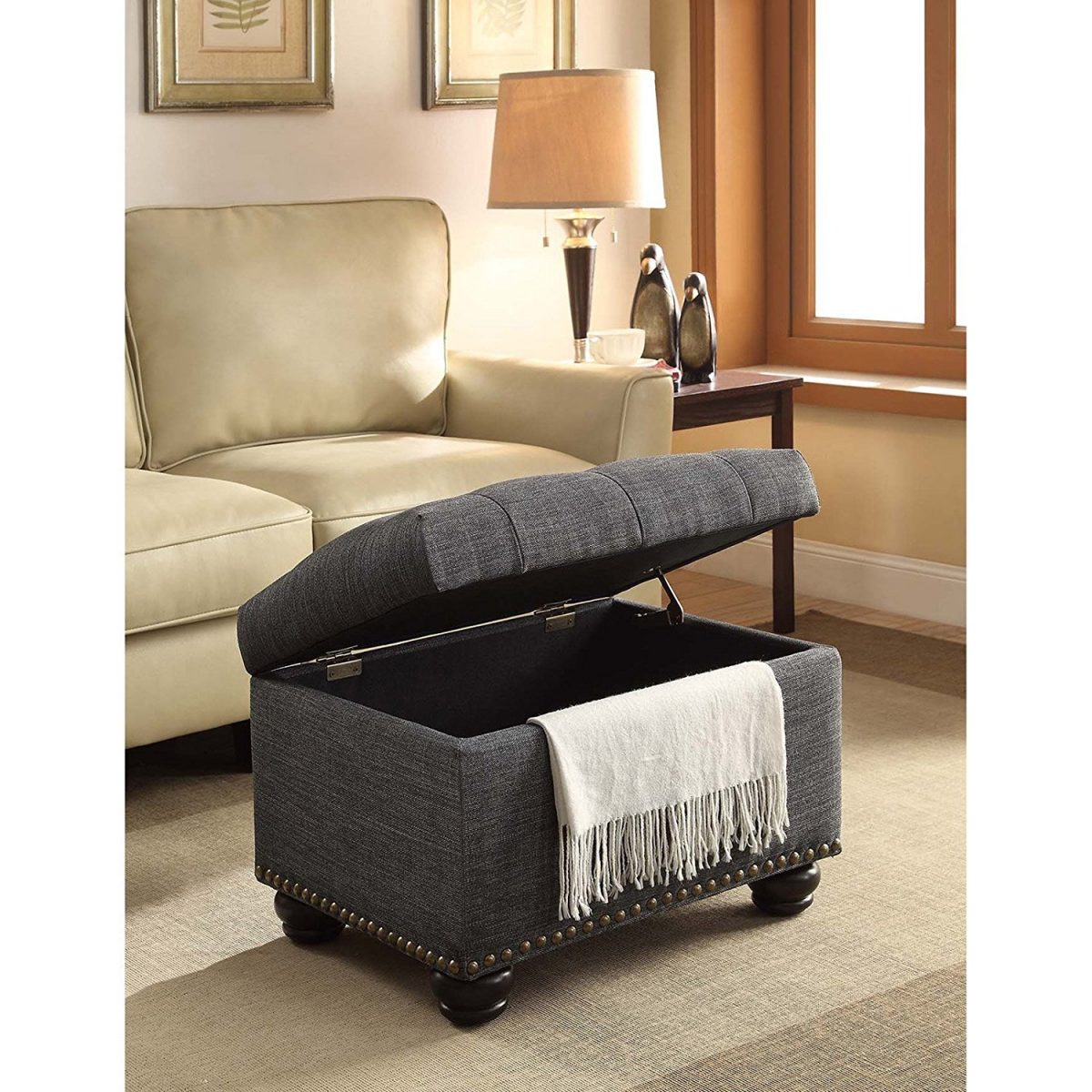 21. Closet Ottoman
I prefer to sit down while lacing up my boots or putting on shoes. If you have a walk-in closet (or even if you don't), invest in an ottoman that you can store stuff in to use while getting dressed.
Buy it now on Amazon: Stylish Storage Ottoman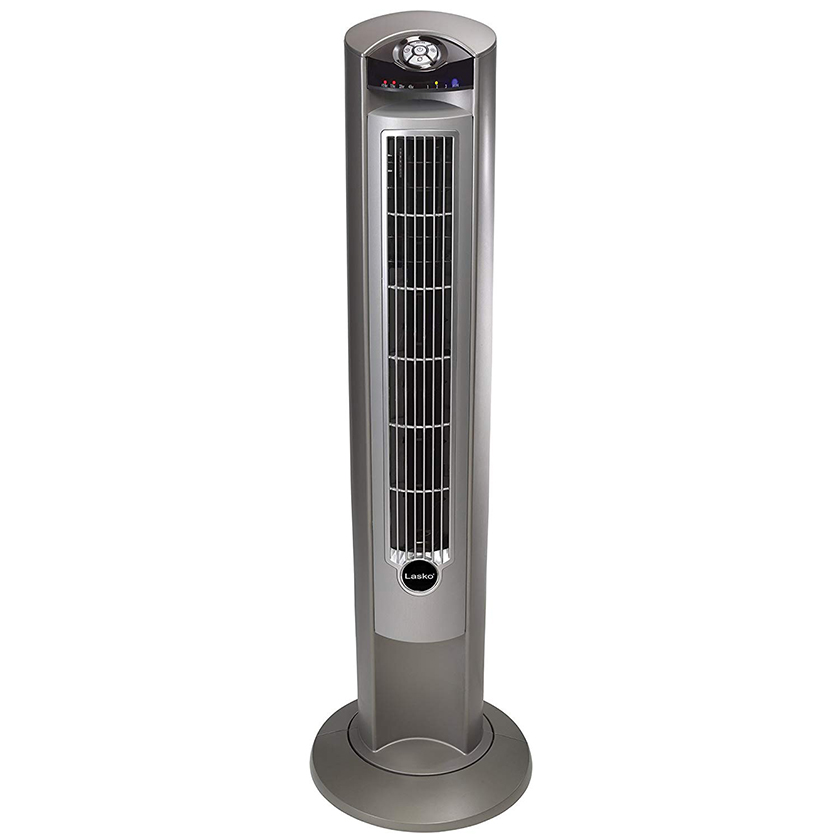 22. Fan Tower
Turns out most apartments in Calgary don't offer air conditioning. Don't miss out on precious sleep because it's too hot inside your new home.
Buy it now on Amazon: Wind Curve Fan Tower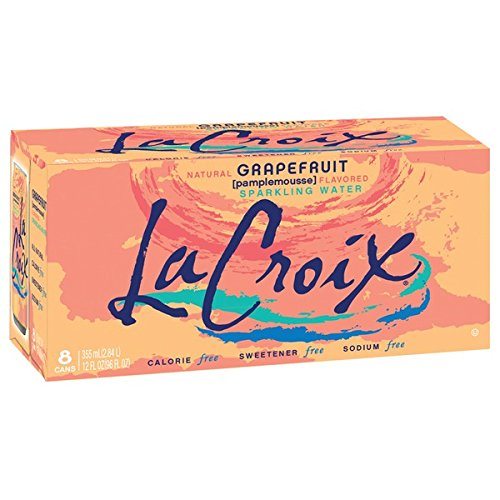 23. Grapefruit La Croix Sparkling Water
Go ahead – join the millennial trend. Everyone knows that grapefruit is the best flavor. Why bother lugging it home from the store when you can have it delivered to your door?
Buy it now on Amazon: Grapefruit La Croix Sparkling Water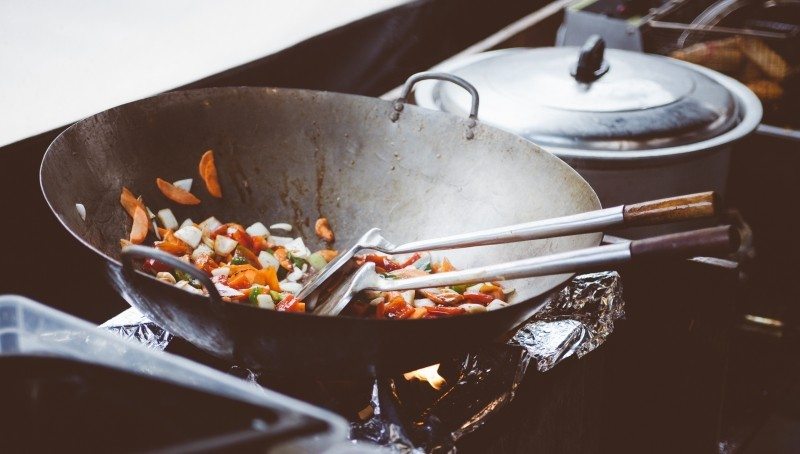 24. Jumbo Stir-Fry Pan
Who doesn't like stir fry? You can pretty much use this pan for cooking anything. Just make sure you get a durable, dishwasher-safe one like the item below.
Buy it now on Amazon: Jumbo Stir-Fry Pan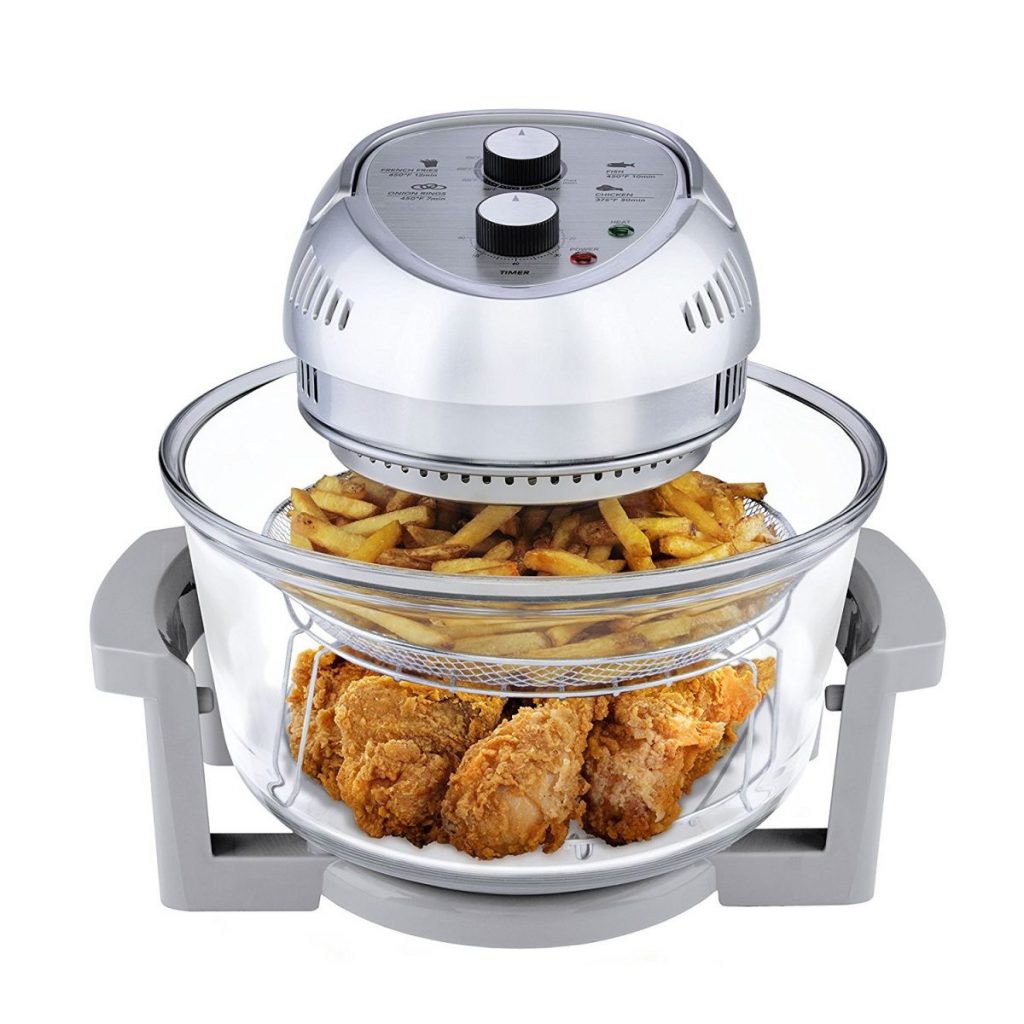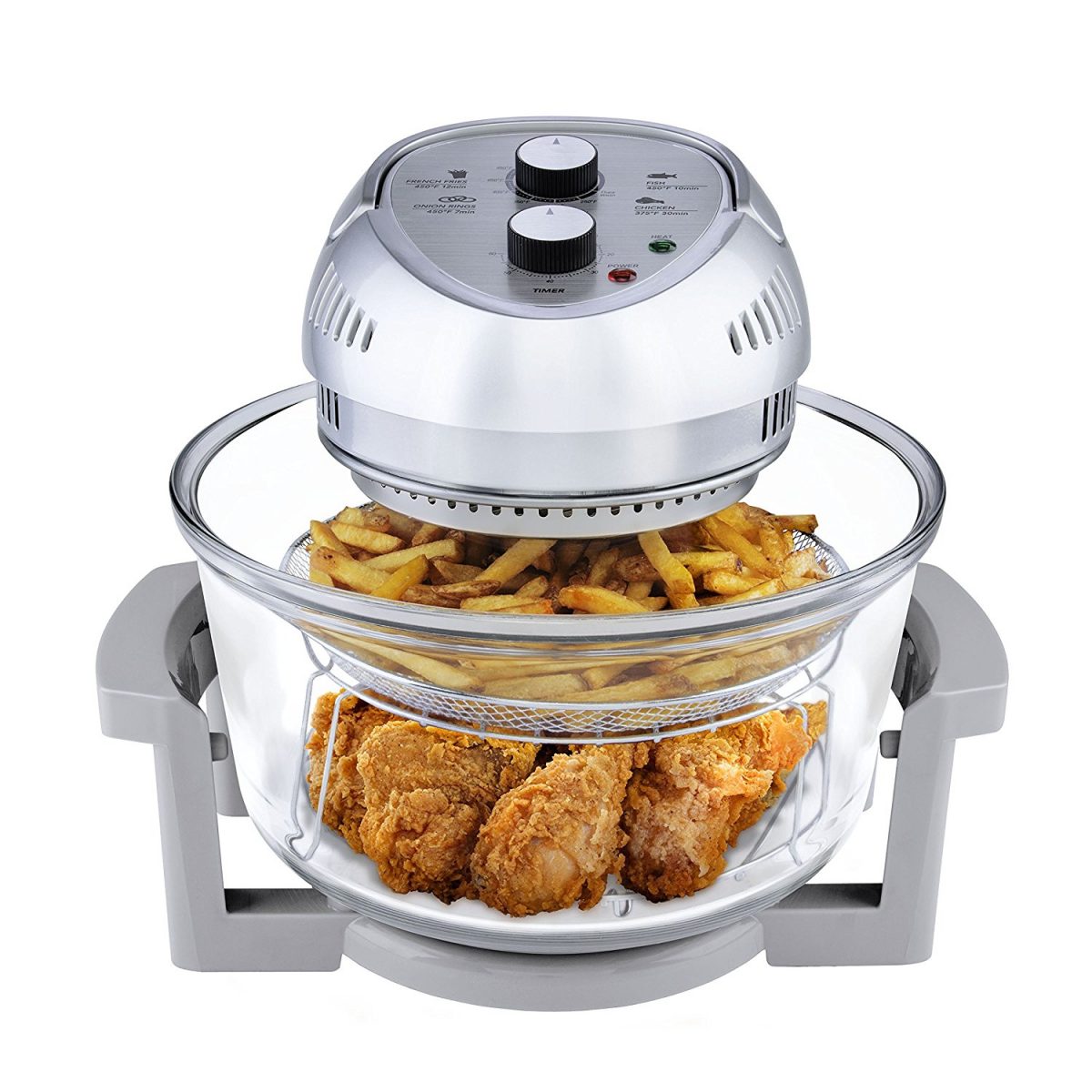 25. Air Fryer
We all like fried food, and now there's no need to be guilty about eating it! Air fryers don't use oil like normal deep-fry machines, but they easily taste just as good, if not better.
Buy it now on Amazon: Oil-Less Air Fryer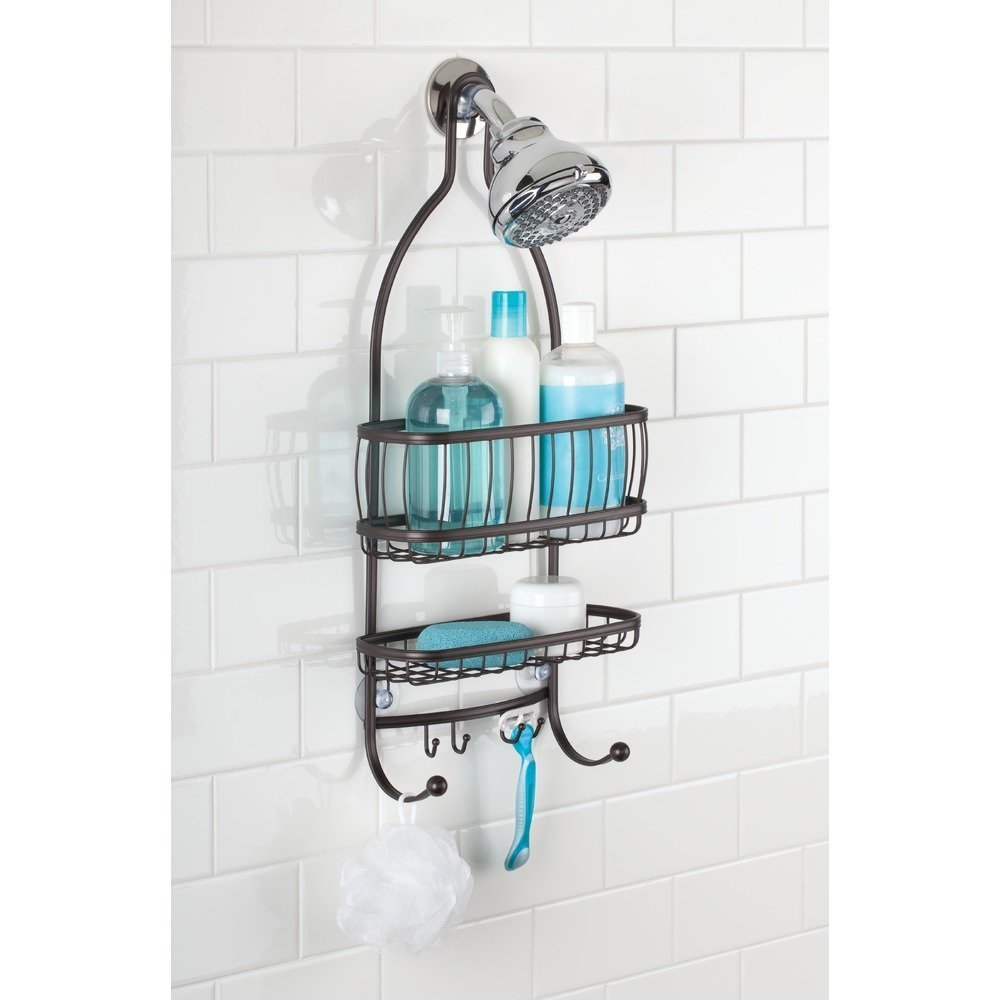 26. Shower Caddy
Although this is something you can probably go without for a while, you'll eventually become tired of reaching down for your shampoo. Make it easier on yourself (and your back) and buy a shower caddy for your shampoo, body wash, conditioner, and whatever else you use to clean.
Buy it now on Amazon: Over-the-Head Shower Caddy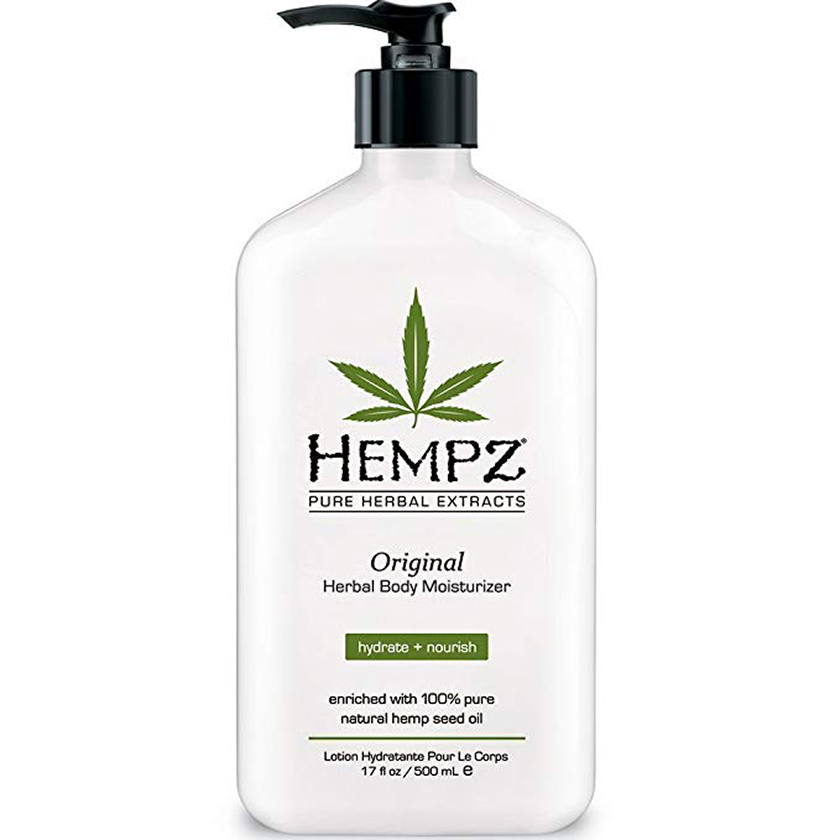 27. Hemp-Based Body Lotion
Ok, so this really doesn't have anything to do with moving into a new apartment. But, if you're packing up your things and moving to a different city, chances are you got rid of your body lotion in the process. Here's a gentle hemp-based body lotion to fill that void, perfect for sensitive skin.
Buy it now on Amazon: Hempz Original Body Lotion
28. Electric Essential Oil Diffuser
If you don't already have one of these, get ready to fill your new apartment with super fresh-smelling and soothing scents. These electronic essential oil diffusers are cool because you can visibly see the steam misting from the machine as it wafts the essential oil/water mixture throughout your home. My favorite oil is eucalyptus.
Buy it now on Amazon: Cool Mist Essential Oil Humidifier
And the essential oil kit: Set of 8 Aromatherapy Essential Oils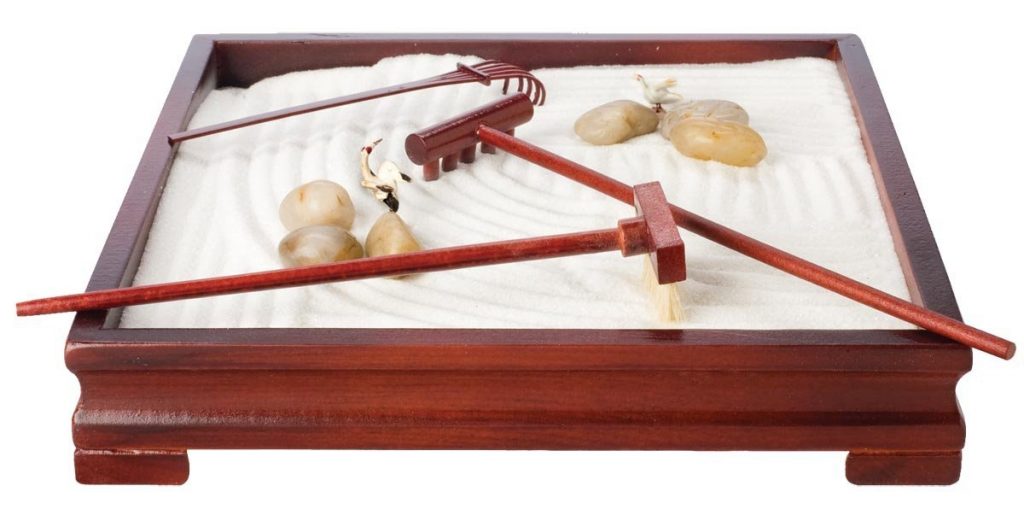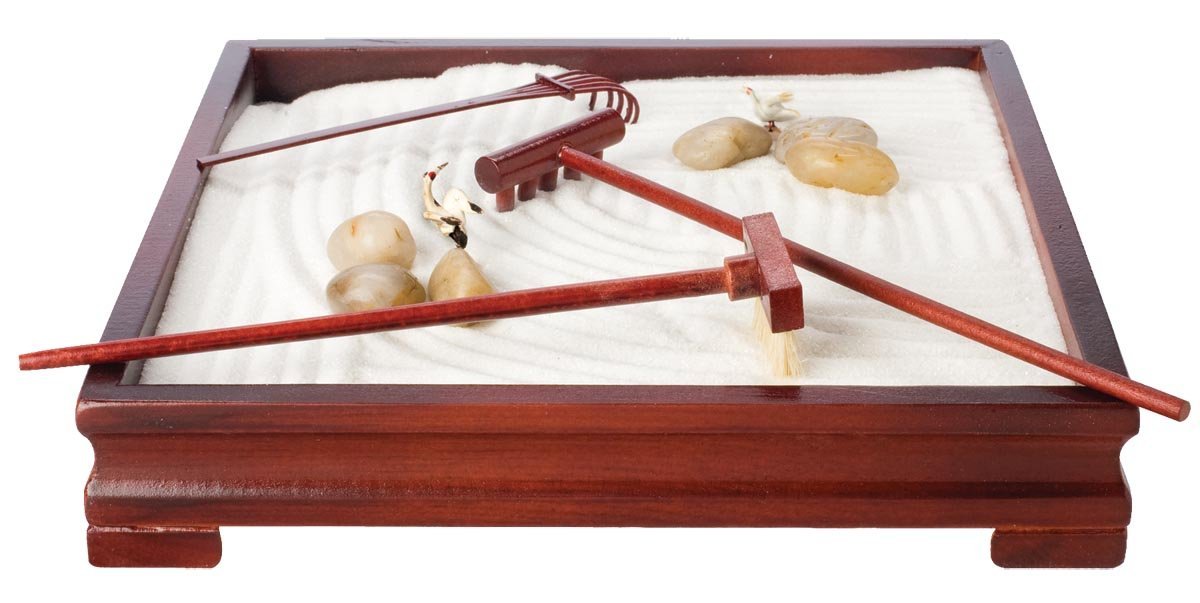 29. Zen Garden
Not only are Zen Gardens ideal for calming the mind, they also look really cool on your coffee table, kitchen countertop, or side table as decoration.
Buy it now on Amazon: Deluxe Zen Garden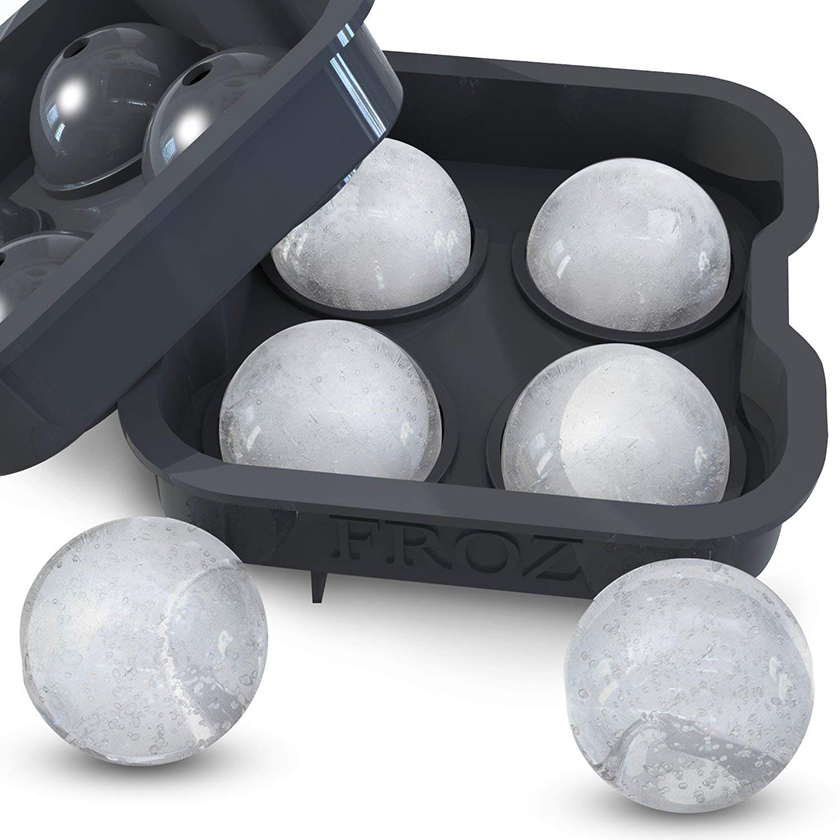 30. Round Whiskey Ice Molds
These are a total win for two reasons – they're super inexpensive, and they will probably impress any guests you invite over to your new apartment.
Buy it now on Amazon: Whiskey Ice Ball Molds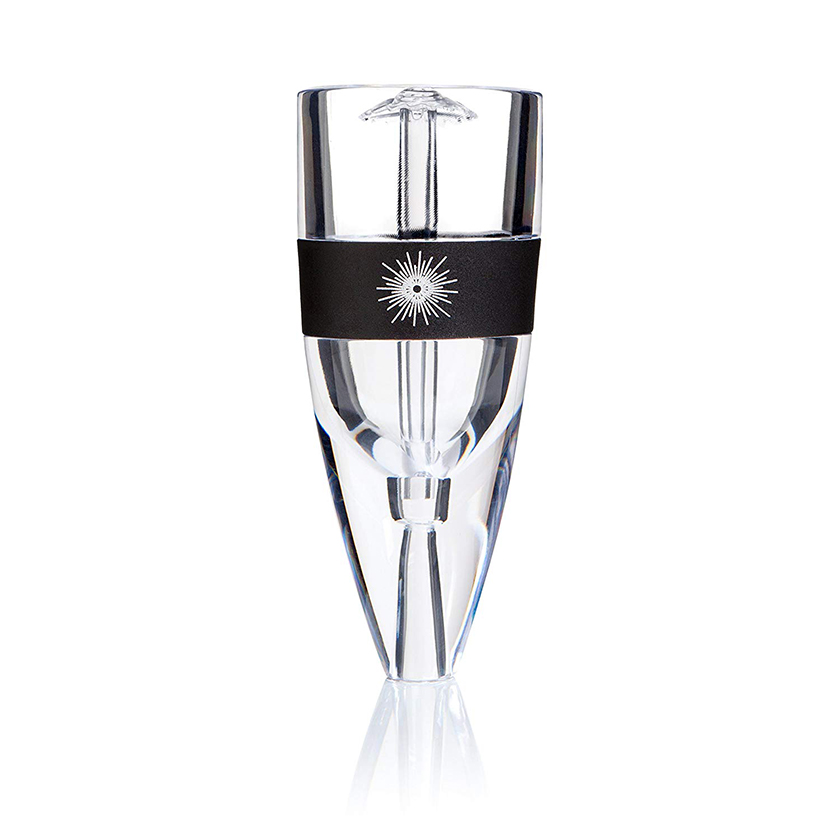 31. Wine Pour Aerator
Yes, this is the 5th item on this list related to alcohol. If you're a wine drinker and don't already have one, you're missing out. Aerators provide just the right amount of oxidization to enhance the flavors and notes of your favorite wines. I haven't tested mine much with white wine, but I definitely notice a difference in taste with my favorite Malbecs and Cabs.
Buy it now on Amazon: Pro Wine Aerator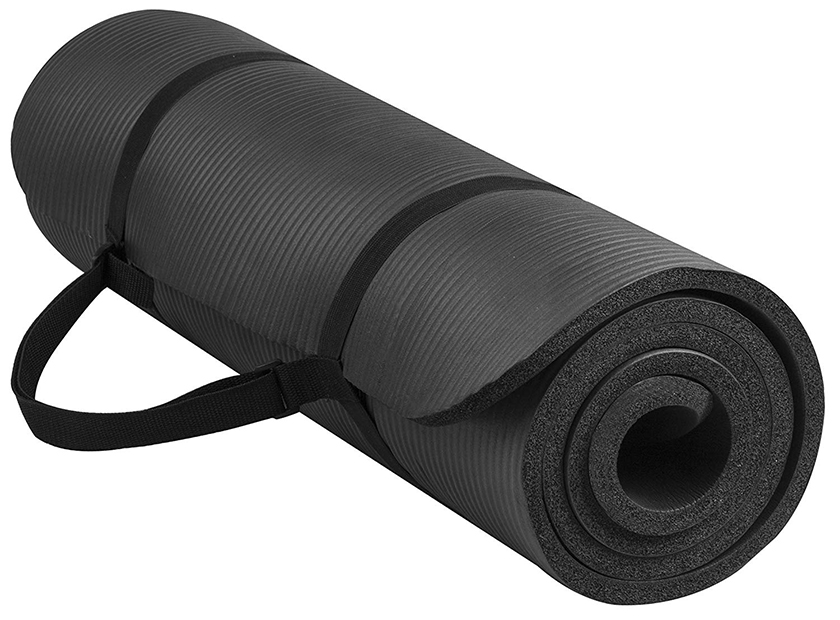 32. Yoga Mat
Although this might seem strange to you that we decided to include a yoga mat in our apartment checklist, you'd be surprised at how functional this item is. From getting up and stretching in the morning, to having the option of doing your ab routine or yoga moves when you get home from work, having an easily accessible yoga mat in any apartment helps to encourage good health.
Buy it now on Amazon: All-Purpose Yoga Mat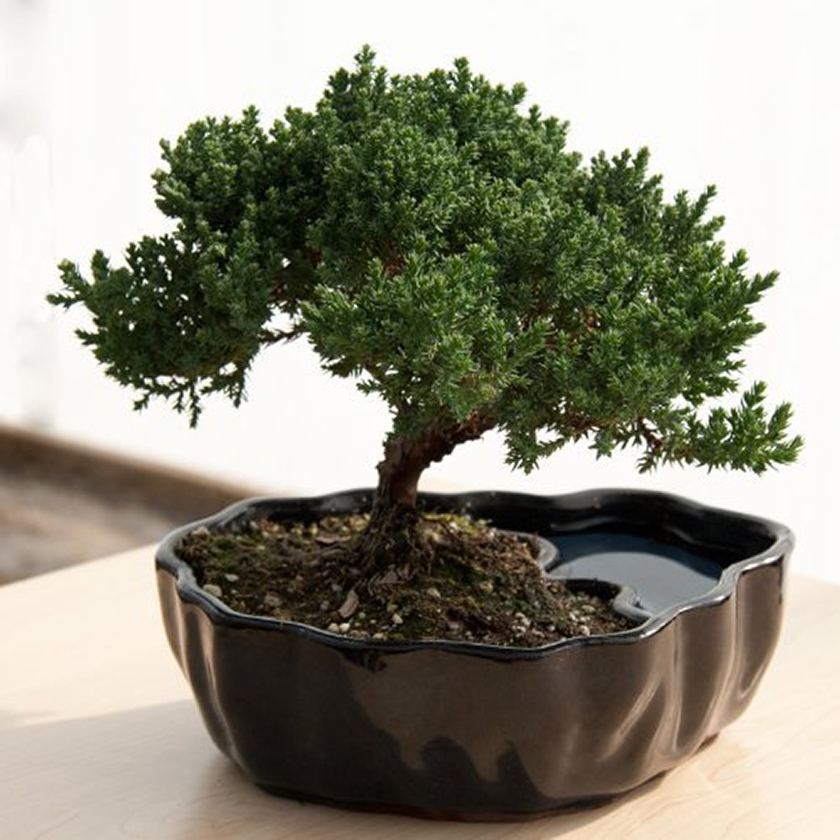 33. Zen Bonsai Tree
What better way to decorate your new apartment than with live plants? Miniature bonsai trees, otherwise known as "dwarf" trees, were popularized by the Japanese people, and continue to be popular ornamental decorations.
Buy it now on Amazon: Zen Bonsai Tree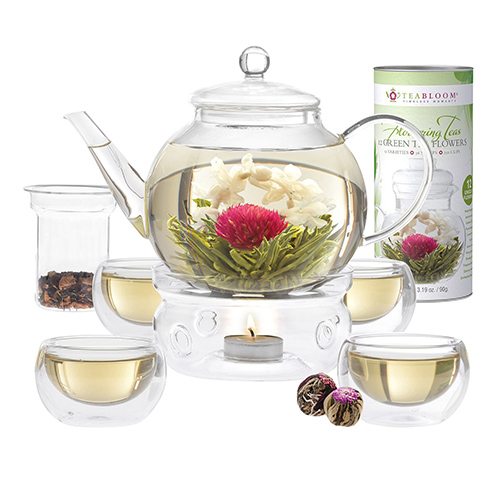 34. Glass Tea Cup Set
Who says adults can't have tea time too? A tea cup set is an essential part of any new apartment setup, and a great idea to give as a gift for any housewarming.
Buy it now on Amazon: Jusalpha Glass Tea Set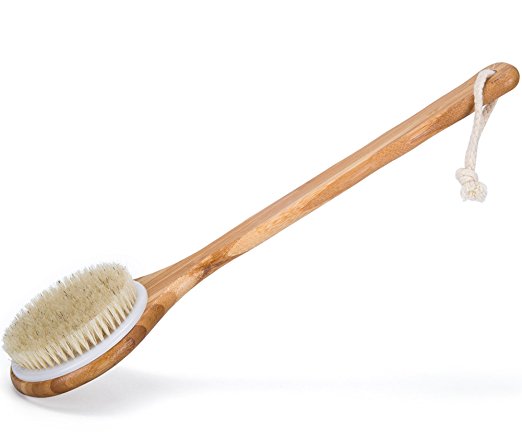 35. Exfoliating Shower Body Brush
A shower brush or pouf is usually something people toss out in the process of moving, or in some cases they don't even have a good one to begin with. Those plastic shower poufs you can pick up at Rite Aid really aren't enough to properly exfoliate your whole body, plus most don't have a handle to get at the hard-to-reach areas on your back. Invest in a shower brush/scrubber with natural bristles to really cleanse your whole body.
Buy it now on Amazon: Natural Boar Bristle Shower Scrubber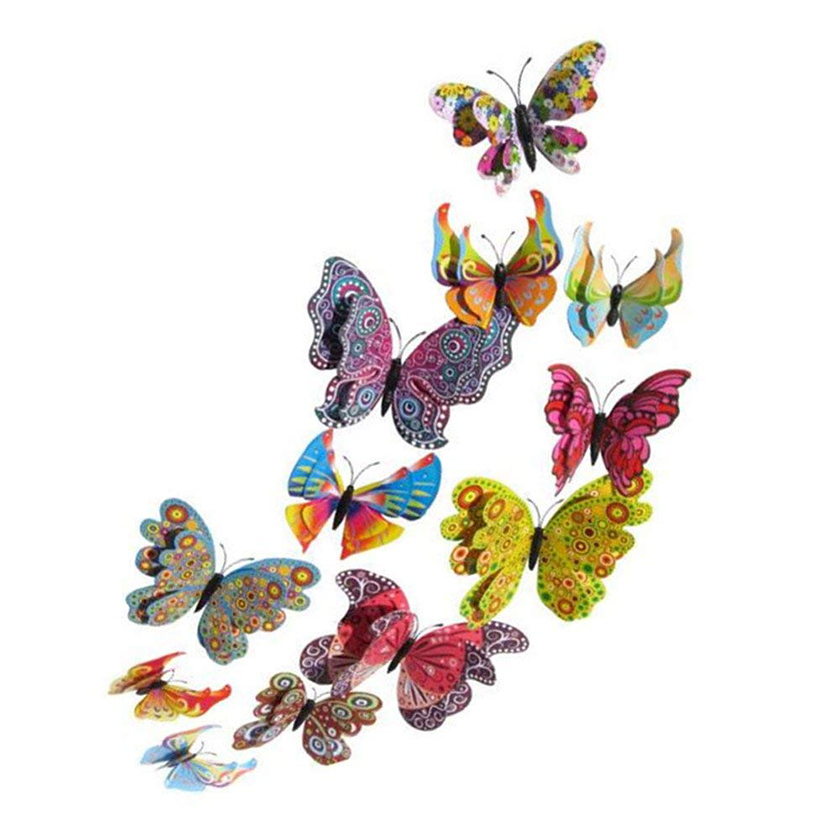 36. Decorative Fridge Magnets
These might not seem like they make an enormous difference until you realize you don't have them. I usually use fridge magnets to attach bills I receive in the mail or other reminders that I need displayed in plain sight. Why not buy fun, decorative ones while you're at it?
Buy it now on Amazon: Crystal Glass Refrigerator Magnets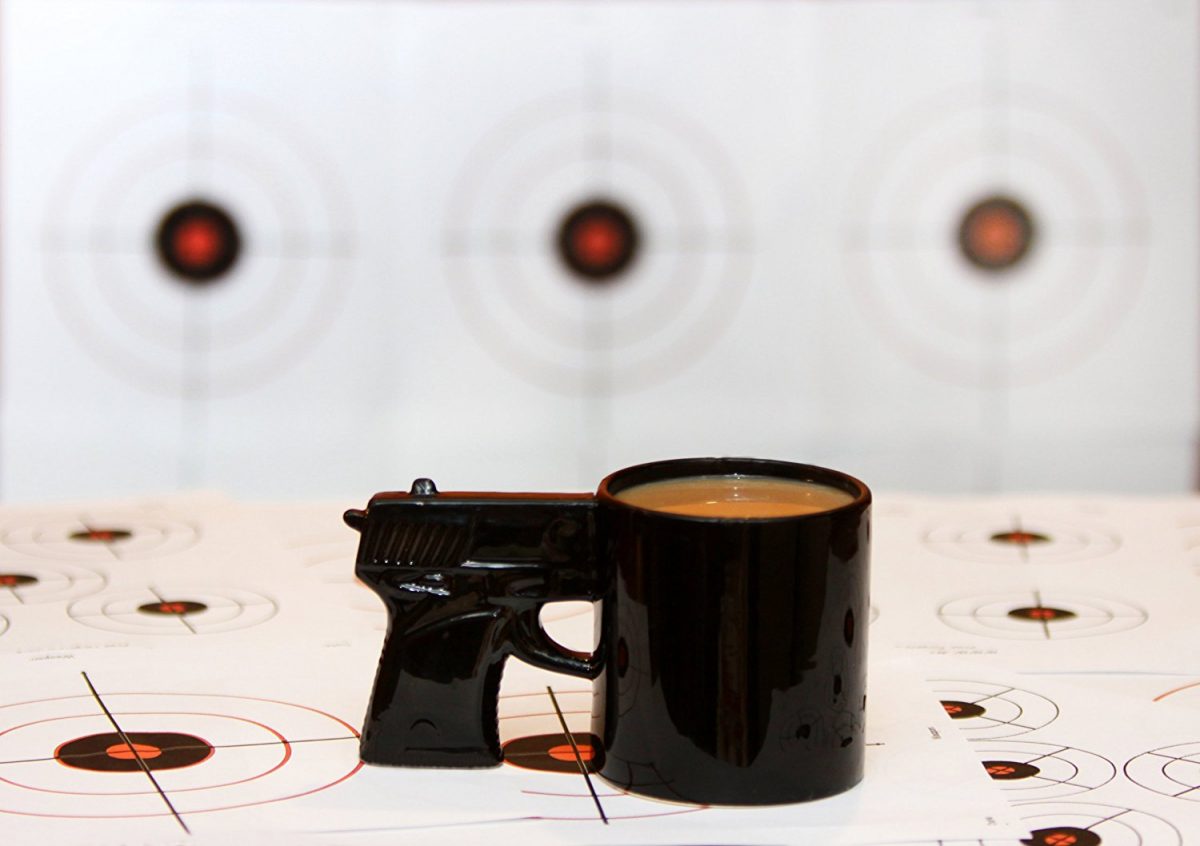 37. Gun Handle Coffee Mug
Nothing says "bitch better have my coffee" better than a coffee mug with a gun handle. Also, a great gift idea for a housewarming present.
Buy it now on Amazon: Gun Handle Coffee Mug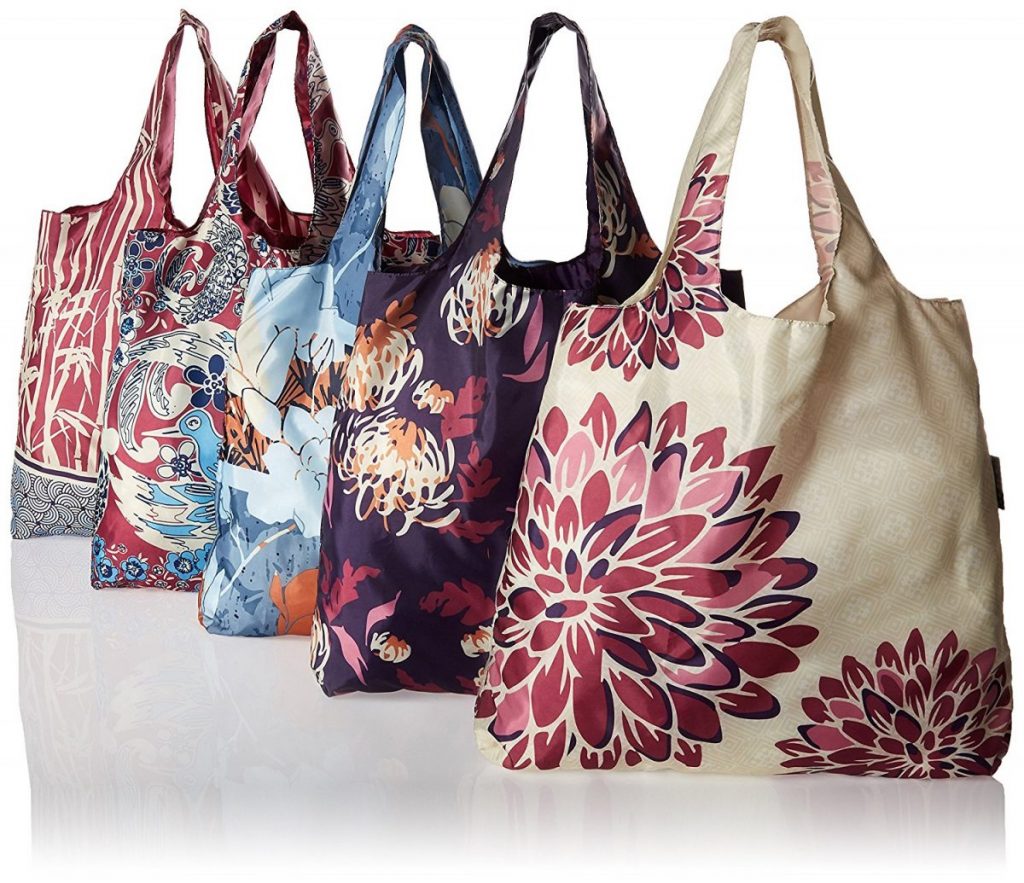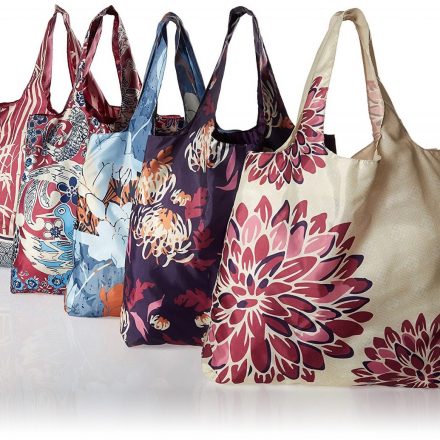 38. Fashionable Reusable Grocery Bags
Probably not the first thing you'd think to buy when you move into a new apartment, right? Having reusable grocery bags on hand is always a good idea if you can remember to bring them to the store with you They're also good for the environment!
Buy it now on Amazon: Envirosax Fashion Grocery Bags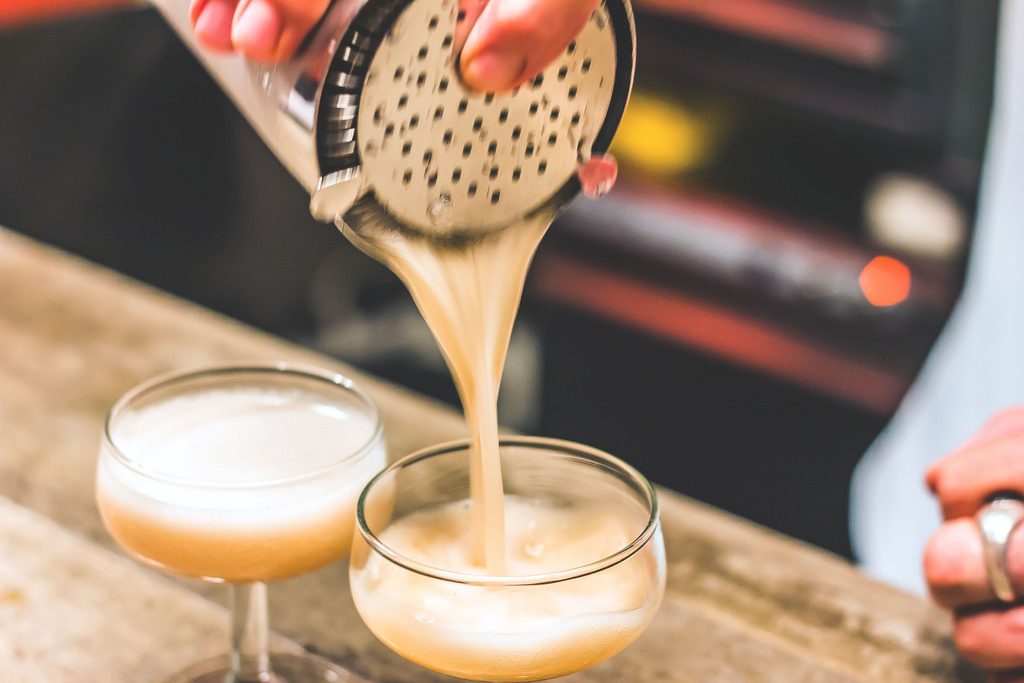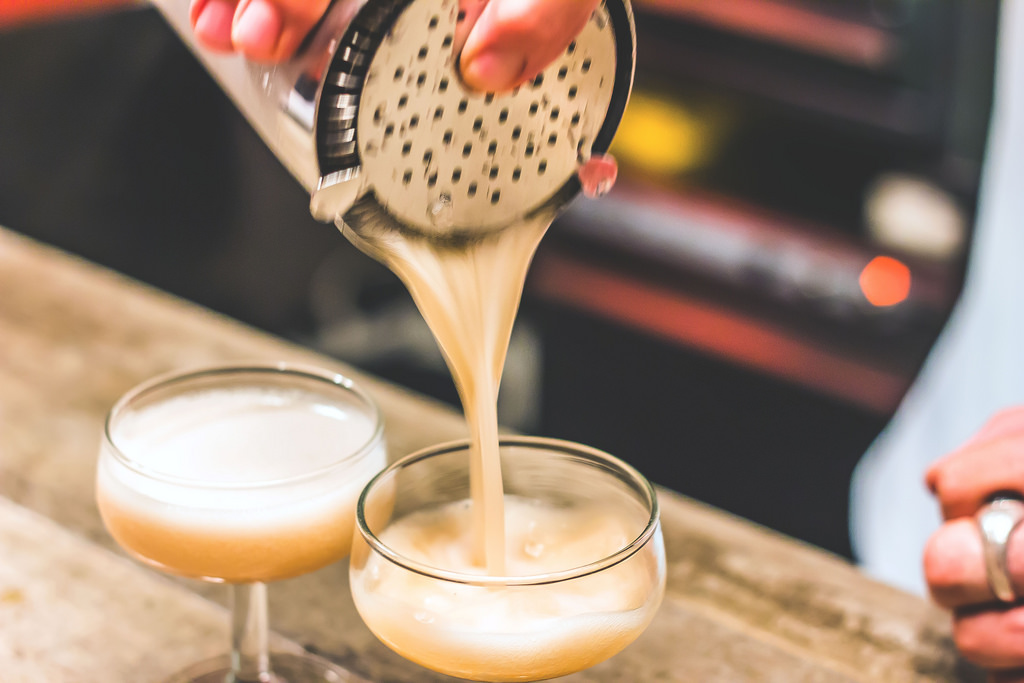 39. Cocktail Shaker
To add to your new bar cart, of course! This is also one of my favorite items to give as a gift.
Buy it now on Amazon: 24-Ounce Cocktail Shaker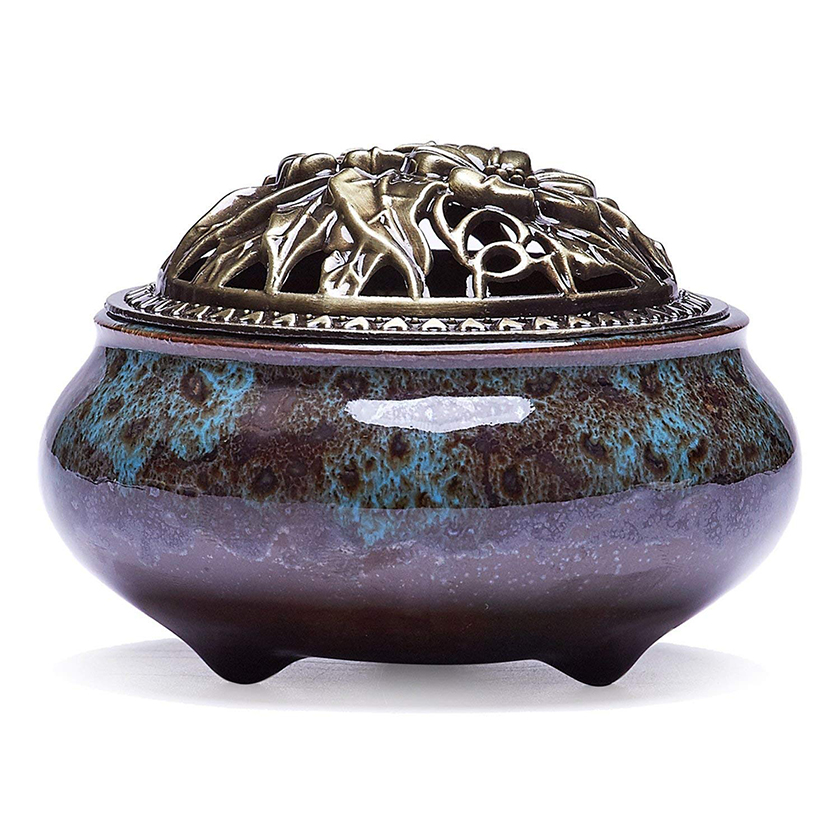 40. Decorative Incense Holder
These not only look nice as decoration pieces, but burning incense is a great way to make any new apartment smell like home.
Buy it now on Amazon: Ceramic Incense Burner
You'll also need incense to go with your holder: Midnight Patchouli Celestial Incense Set