BlueChew Review: Why This Chewable Tablet is the Best ED Solution in 2022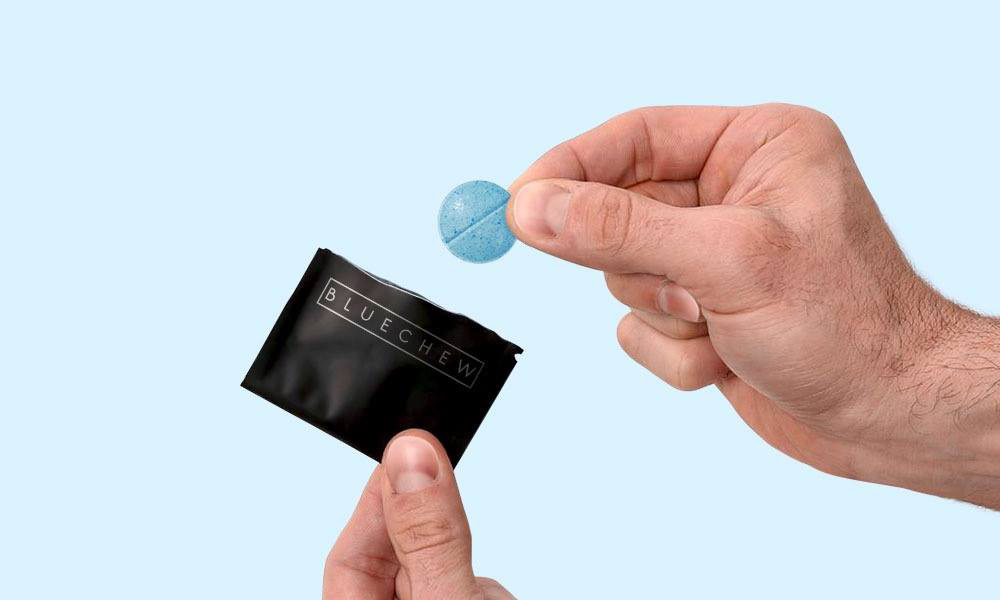 It just won't stand up, correct?
Men just have to deal with the fact that at some point, your bodies will no longer be as optimal as it used to be. Many cope with this hard realization and find ways to slow down aging to maintain sex drive.
Are you one of those searching for elixirs online that will make your body perform as well as it used to? What if there is one that can solve your erectile dysfunction (ED) problems? Those who worry about aging are most likely dealing with erectile dysfunction. It's just a sensitive topic that men are too ashamed to talk about with their peers.
Good thing there are ED solutions you can purchase online that are more effective than before. Just like BlueChew, a subscription service for affordable, high-quality ED drugs online.
ED in Men: The Statistics

Erectile dysfunction is defined as one's inability to achieve, maintain, and sustain an erection during sexual intercourse. The disorder affects a man's mood, focus, ability to socialize, and overall quality of life.
A study by the Boston University School of Medicine suggests that around 10% of men aged 40-70 are dealing with cases of severe or complete ED. The same study also indicated that ED still affects five to 10 percent of younger men below 40. A separate study in 2013 also stated that 26 percent of men under the age of 40 suffer from erectile dysfunction. Factors such as smoking and illicit drug use have said to be the cause of ED in younger men.
Introducing BlueChew: the Newest ED Solution in the Market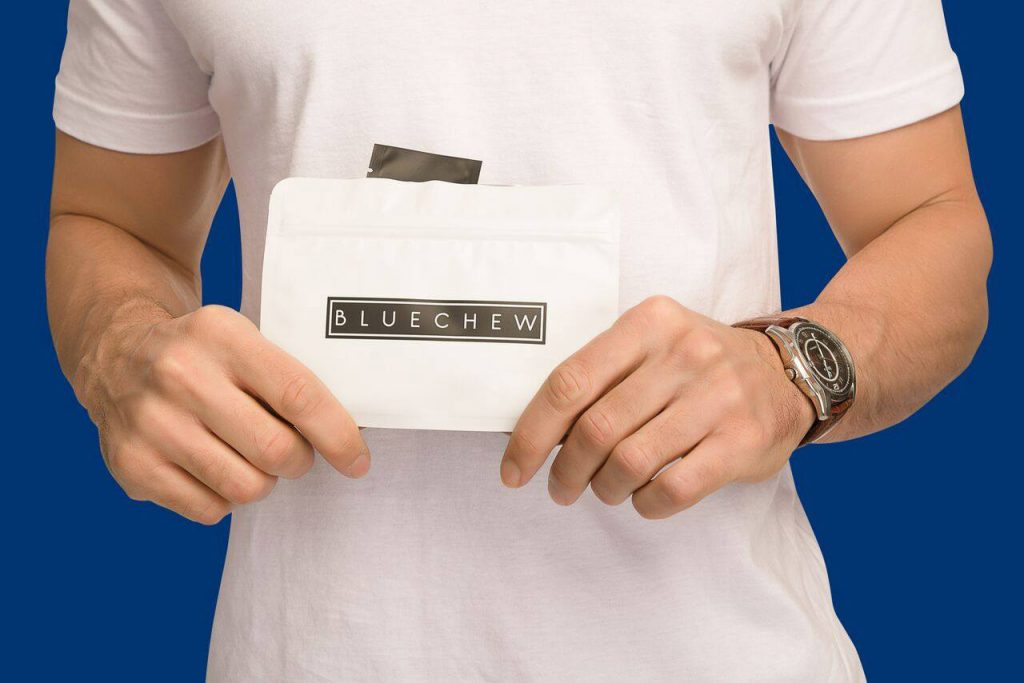 BlueChew is a medicine prescribed to men with erectile dysfunction. The chewable tablet is similar to popular ED medications such as Viagra and Cialis. It stands out over other ED medications because it has a quicker effect on the body since its chewable properties make absorption faster.
Who Created BlueChew?
One must understand the importance of research, especially drugs that are used to treat erectile dysfunction in males. To ensure the safety of the product, we did some research on who's behind this blue tablet.
Bluechew started in 2014 when Dr. Alex Jovanovich, along with his team, decided to create an affordable ED medication that people can get with no hassles. A tablet that will men gain more confidence in bed without anyone around him having to find out about such deficiency
Years later, BlueChew has become a trusted ED medication in the market. Men found confidence discreet as this new product helped solve the problem that millions of men around the world have to deal with
What Made BlueChew Special Over Other ED Medications?
Men with erectile dysfunction have to go to the trouble of scheduling an appointment with a physician, and then there is the awkwardness of having to show the pharmacist your prescription for ED medication, which will only be given after a series of tests.
BlueChew eliminated all those troubles by providing a smoother experience in solving your ED problems. Men were able to get the necessary medication without having to go through to the aforementioned troubles.
It operates through an internet subscription basis, which makes it more convenient for someone to get the best ED medication possible.
What's in BlueChew?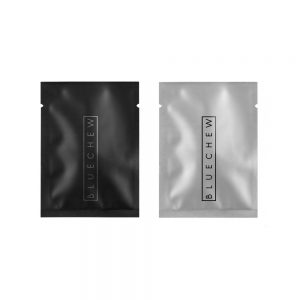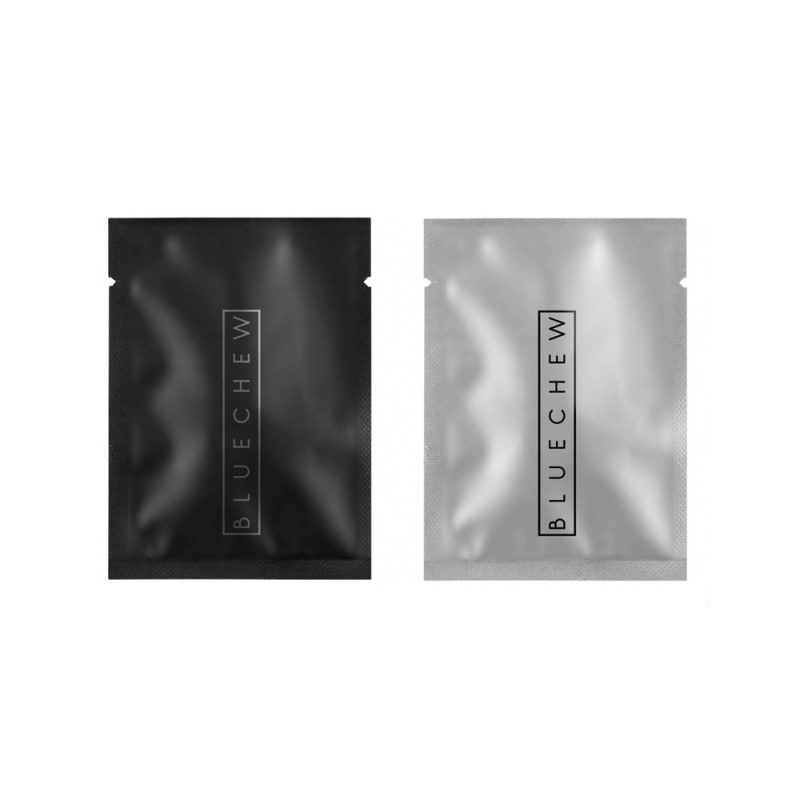 Active ingredients used in ED drugs such as Sildenafil and Tadalafil have recently become available for generic use. These active ingredients are fast-acting and encourage blood flow, which the penis needs to function well.
Doctors recommend Sildenafil to be taken 30 minutes to an hour before having sex. A person can take it too as long as it's within a window time of four hours.
Aside from Sildenafil, Tadalafil works the same plus a bit more since it's responsible for blood flow to your penis. Recommended use for Tadalafil is to take it at least 2 hours before sexual activity. Its effects can last as long as up to 36 hours.
BlueChew offers both Sildenafil and Tadalafil in blue chewable tablets packaged in discrete pouches. It's great if you know when you're going to have sex and can take your tablet immediately beforehand.
Fast Acting Chewable Tablets for Immediate Results
One thing most people will like is that BlueChew has chewable tablets. This makes your ED medication easy to ingest as common ED pills had to be swallowed. It can use some flavor, though, which will make it easier to take.
Chewable tablets have a faster effect than the common pill. It cuts the waiting time in half, which makes it the "ultimate blue pill."
Take Your BlueChew Tablet Anywhere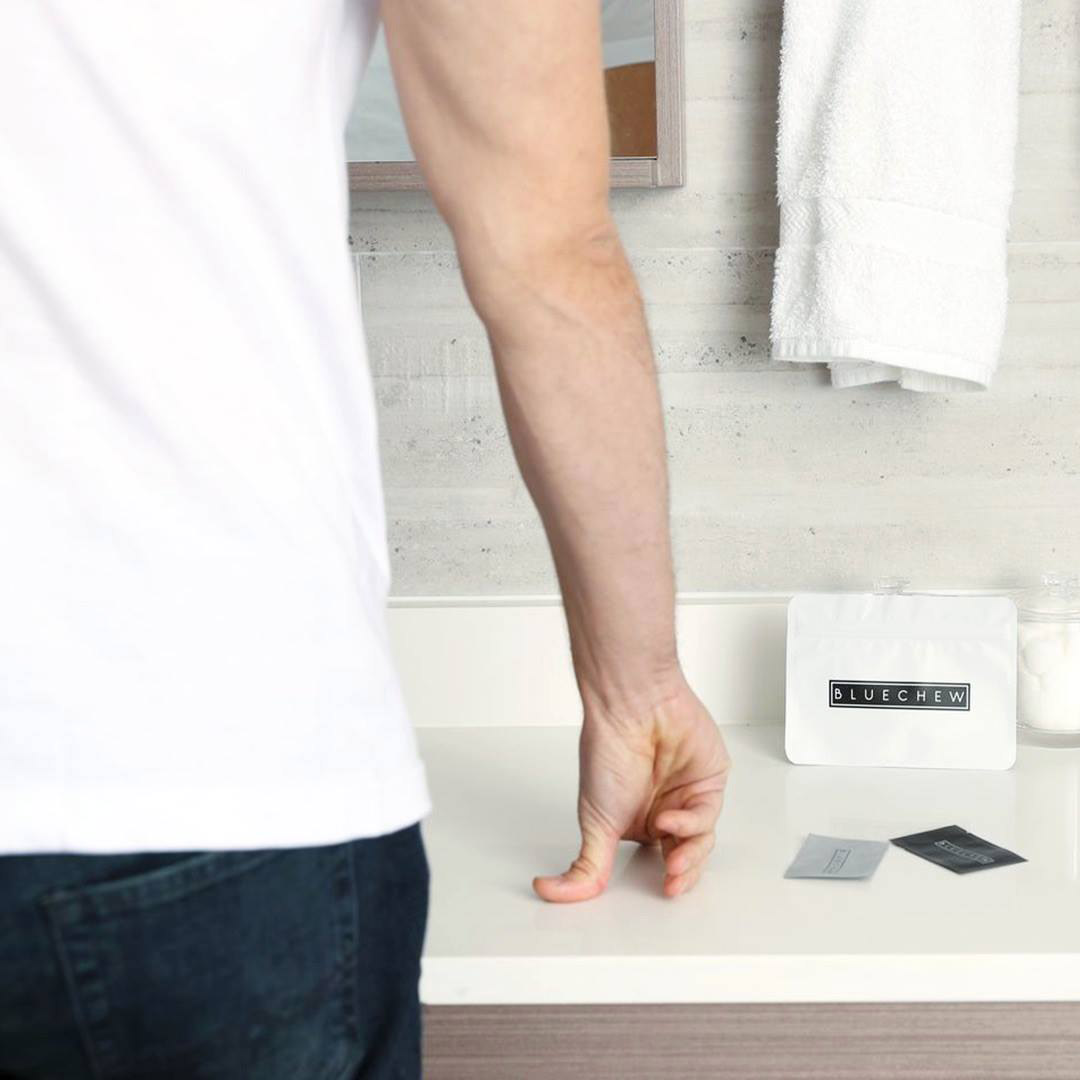 Portability and respect for discretion is spot on. Each tablet is wrapped in a foil-tear pouch, which allows you to keep one in case of an emergency. Keeping a BlueChew tablet is just like keeping a condom in your bag or wallet.
BlueChew Offers Speed and Convenience
The BlueChew application form consists of a 20-question health assessment. This form can be filled out anywhere you want to. All you need is a computer or a mobile device to do so.
BlueChew eliminates the hassles of scheduling appointments and line up outside the doctor's office during working hours. BlueChew's team of in-house physicians may require you to do a video interview depending on which state you live in.
The doctor will recommend which ED drug fits your medical needs based on your interview. BlueChew has affiliate pharmacies that will send you their signature blue chewable tablets discreetly to your doorstep.
How to Get BlueChew for Erectile Dysfunction
You can get your BlueChew subscription by following these four steps:
1. Fill out a short health assessment. This will eliminate the time-consuming process of scheduling a doctor's appointment and filling out lengthy record forms by hand.
2. BlueChew's team of doctors will evaluate your condition based on the information you filled out. The doctor will give their opinions based on your medical history and current condition.
3. The doctors will then give you feedback and assessment as to whether or not you need ED drugs. They will then give you a personalized prescription if they determine you to be a good candidate for erectile dysfunction.
4. You can now choose between various subscription levels for BlueChew. Prices range from the most affordable to one with a complete package.
Pros and Cons of BlueChew
BlueChew is like any other pharmaceutical. It has its pros, cons, and the inevitable side effects of the medication.
Pros:
Fast and convenient prescriptions.
Customized treatment plan using the best ED medication available.
Cheaper than the average prescription medication.
Available in multiple subscription levels.
Excellent after-sales support.
Cons:
The doctor's evaluation may not be as in-depth as a 1-on1 visit.
Some ingredients may have negative side-effects to some.
Only available in one tablet strength.
Possible BlueChew Side Effects
Just like any prescription drug, BlueChew has its side effects too.
Common side effects are as follows:
Headaches
Nausea
Insomnia
Stiffness
Stomach problems
Dizziness
Excessive or prolonged use of this medication can cause serious issues such as:
Chest Pain, sweating or neuralgia
Vision blurriness and redness of eyes
Irregular heartbeats or palpitation
Painful erections due to excessive blood flow
Some severe side effects may require immediate medical interventions such as:
Hearing loss
Loss of breath
Convulsions
Prolonged Palpitation
BlueChew's team of doctors prescribe you with the right dosage to avoid such abnormal symptoms. It is best to stop consuming the tablet and consult your physician when symptoms persist.
Is Bluechew Safe?
The first thing you'll most likely do is research everything about BlueChew. This Chicago-based company has established its name through years of online-based subscriptions. There might be slight doubt since BlueChew's team of in-house doctors are from foreign sites taking the telemedicine calls. This is probably more of an outsourcing operation rather and not a shady practice.
As far as the legitimacy and safety of BlueChew go, it has its mixed feedbacks from customers just like any other prescription drug. BlueChew follows FDA regulations since the manufacturing is done in the United States; hence, assuring customers that they are using safe ingredients.
Choose From Four BlueChew Plans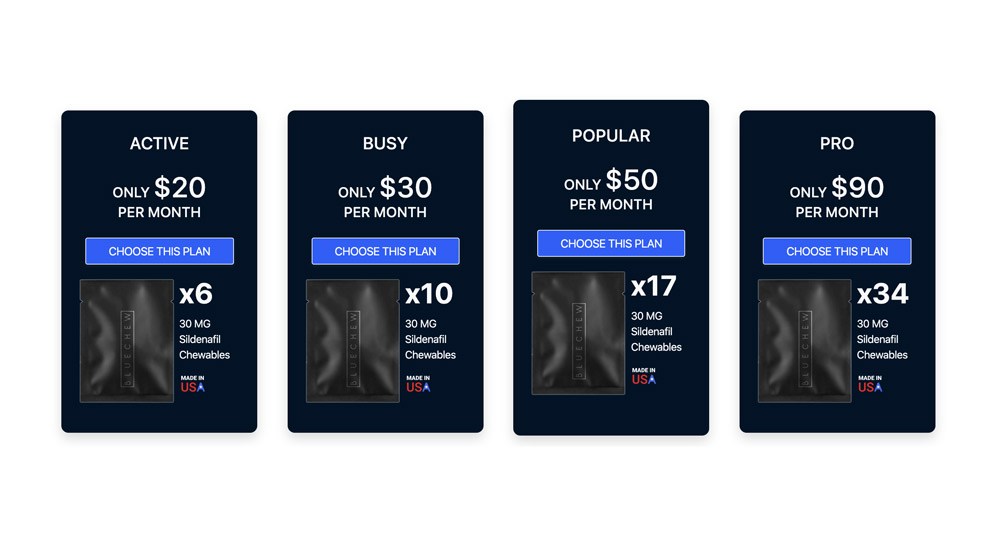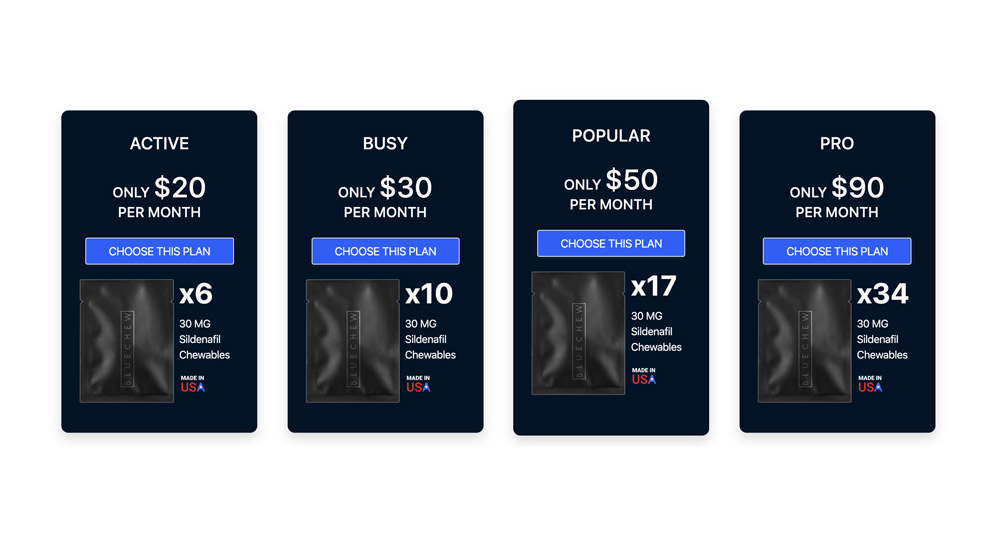 BlueChew offers a flexible program where you can pick from different subscription levels for your monthly plan. The higher the level, the more tablets you get.
The 4 Subscription Plans Are:
Active: 6 10mg tablets of Sildenafil/ 4 6mg tablets of Tadalafil
Busy: 10 10mg tablets of Sildenafil/ 7 6mg tablets of Tadalafil
Popular: 17 10mg tablets of Sildenafil/ 14 6mg tablets of Tadalafil
Pro: 34 10mg tablets of Sildenafil/ 28 6mg tablets of Tadalafil
Prices vary per plan. Active, for example, is the cheapest level overall, but it does not mean practical. The price per tablet is higher, considering you are getting lesser tablets.
Each plan should be chosen based on the desired sexual activity. If you only need to take them moderately, then six tablets will probably be enough.
People who want a higher sex drive may want to consider paying a bit more for the Pro package. Not only is the cost per tablet cheaper, but it also gives the best value for desired sexual activity.
It is recommended to start with the Active package first to see how your body positively reacts to BlueChew. Upgrading your plan is easy, as you can change it any time before shipping.
BlueChew Has Good Value for Money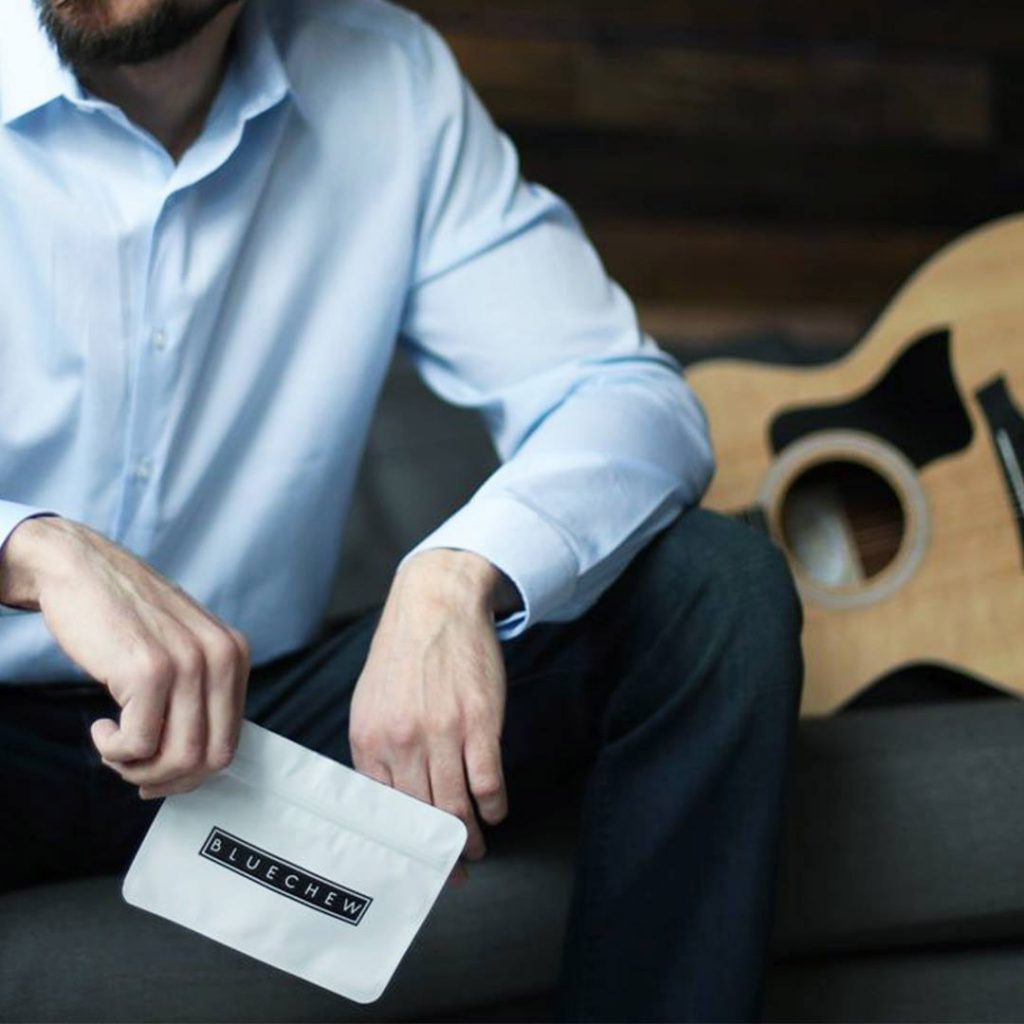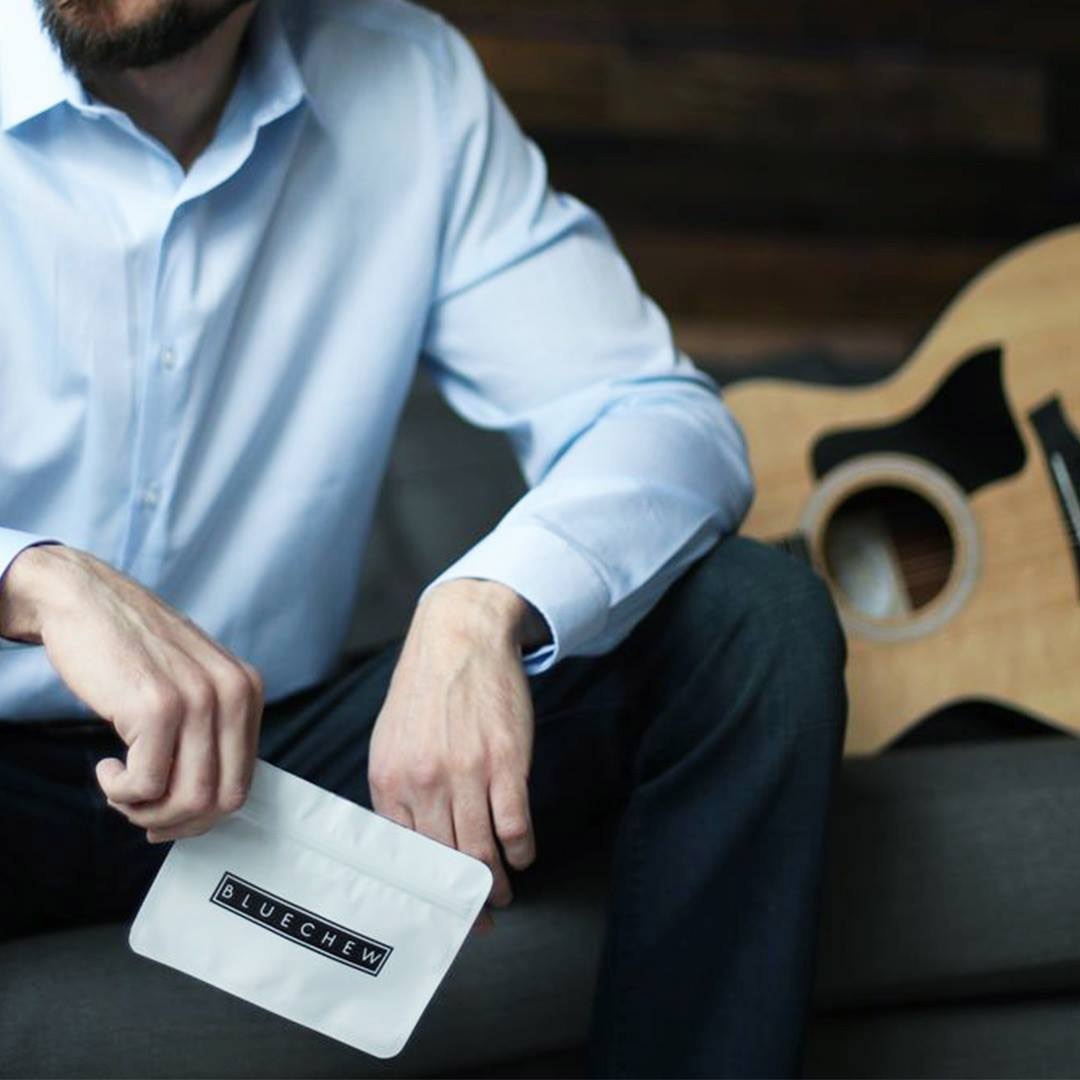 Never Feel Ashamed Again
The biggest problem of people with erectile dysfunction other than the disorder itself is the anxiety that comes with getting new ED pills. There's a certain shame in facing your local pharmacist for fear of judgment. Handing your ED prescription to the clerk is always an awkward moment.
BlueChew eliminates any unwarranted stigma surrounding ED as it ships directly in an unmarked package. The only people who will know what's in the box is you and the seller. No fanfare, no awkward moments, just BlueChew tablets quickly delivered to your doorstep.
Excellent Customer Support
Need anything else?
BlueChew's support team works 24/7 to provide you with an after-sale service. Its team of in-house physicians is open for further consultation. Have a problem with billing or shipment? Their customer support can respond to all your queries no matter where you are. Their representatives are also ready to explain some FAQs.
You Can Cancel Anytime
Not satisfied with your order? It's not going to be an issue.
Most companies work around subscription models to scam you out of your money despite the promise of free cancellation. BlueChew allows customers to cancel their service without any hassle.
Once your free trial is done, the company sends an email three days before your first billing. They will also ask you about your experience with the product. A clickable link is included in the email shall you decide to cancel your subscription, and BlueChew will not charge you any fees for cancellation.
What Customers Think About BlueChew
Though we are reviewing the product as delivered, we gathered some comments on Reddit regarding this ED medication.
Here's What Bluechew Users Are Saying:
"Came two days after ordering." 10/10 would chew again," one Reddit user said.
"It gives me the assurance that I am going to perform. I'm happy, she's happy, and we can make love the way we like to," another customer said.
Not sure about your BlueChew experience? Check out this BlueChew promo code and get a free month on us!
BlueChew: The Verdict
BlueChew is indeed man's Best ED Solution in 2020. This highly effective product won't break your wallet and has good value for money.
Convenience is the best thing about this product since you can secure your ED medication without having to leave the comforts of your home. Their after-sale service is also spot-on with doctors and customer service available 24/7 to address your concerns.
It's also affordable since BlueChew will save you money in the long run, making it the easiest way to deal with erectile dysfunction.
Frequently Asked Questions about BlueChew
How Much Does Bluechew Cost?
If you have previously purchased prescription Viagra or Cialis, you know that these ED medications are pretty expensive, so of course, it's natural to be concerned about the cost of Bluechew. To try Bluechew, you can opt for the free trial with an available online coupon code. You'll receive one month's worth of chewables, either a six-pack of Sildenafil or a four-pack of Tadalafil. Sildenafil is the generic equivalent of Viagra, while Tadalafil is the generic name for Cialis. You simply pay $5 for shipping. If you want a larger trial package, you can opt for one of the company's more extensive plans with a $20 discount.
Bluechew offers you a choice of four monthly plans ranging in cost from $20 to $90. The number of tablets ranges from six to 34 for Sildenafil and four to 28 for Tadalafil. The company makes it easy to change plans, either by logging into your account or by calling customer service. Each order comes with a 30-day money-back guarantee.
How Long Does It Take for Bluechew to Work
According to the manufacturer, Bluechew works faster than traditional ED medications that you swallow. Because you chew them, the active ingredients hit the bloodstream sooner because they are absorbed through the lining in your mouth before you swallow the rest. Both versions begin to work within 30 to 60 minutes, with some users claiming that the chewables work as fast as 20 minutes.
What is the Most Bluechew I Can take?
After discovering that Bluechew works, you may be tempted to take two chewables at one time to make your erection and the resulting see more intense, don't do it. In fact, the manufacturer recommends that you only take one at a time. Medline notes that users should only take one generic Sildenafil tablet once every 24 hours. If you have certain health conditions, you may need to wait longer between doses. The same goes for Tadalafil.
The Sildenafil version of Bluechew is a 30 mg. dose, while the Tadalafil version is a 6 mg. dose. When you take two chewables at once, you are essentially doubling the dose. Generally, doctors only prescribe higher doses to men who have severe ED problems. If you take two, you run the risk of suffering side effects, which can include:
Headache
Heartburn and indigestion
Nausea or diarrhea
Flushing
Cough
Pain in arms, legs, back or stomach
Although what you've wanted is a great erection with staying power, what you also could end up with is an uncomfortable boner that won't go away. Those warnings about erections that last more than four hours are true.
Is Bluechew the same as Viagra?
Bluechew offers two chewable ED treatments. One version of Bluechew is generic Viagra. That's the Sildenafil version, which contains the same active ingredient found in Viagra. However, prescription Viagra comes in 25 mg., 50 mg. and 100 mg. doses. The Bluechew Sildenafil dosage is 30 mg., which is higher than the minimum Viagra dosage, but less than the most commonly prescribed one.
Sildenafil is a phosphodiesterase (PDE) inhibitor that treats ED by increasing blood flow to the penis, thereby causing an erection. The drug stays in your bloodstream for up to six hours, making it the better choice for a planned night of sex with your partner.
Does Bluechew Help You Last Longer?
Anecdotal evidence suggests that Bluechew does help you last longer in bed as many users have indicated that they have a harder, firmer erection and are ready to go again an hour after their sexual encounters. However, clinical evidence only shows that Sildenafil only produces a 5% increase in the length of sexual performance. What should you believe? You decide. Keep in mind that ED medications are supposed to help you physically when you become aroused. Remember that all medications work differently for each individual.
When Should I Take Bluechew
The timing for taking Blewchew depends on which version you have purchased. Sildenafil stays in your system for a shorter time. Use it as you would use prescription Viagra by taking it as needed before sexual activity. About one hour before sexual activity is the best time, but you can take it as long as four hours before having sex. Note that if you take it with a high-fat meal, the medication will take longer to work.
As Tadalafil stays longer in your bloodstream, taking this version of Bluewchew will differ. You can be more spontaneous with Tadafil, but you should take it at least 30 minutes before you may have sex, but not more than once in 24 hours. Some guys like to take Taladafil daily without regard to the timing of sex. If you prefer to do this, try to take your chewable at the same time every day.
Tadalafil is sometimes taken as needed, usually at least 30 minutes before sexual activity, and not more often than once every 24 hours. Your doctor will help you decide the best time for you to take Tadalafil before sexual activity. Tadalafil is also sometimes taken once a day every day without regard to timing of sexual activity. You may attempt sexual activity at any time between doses. If you are taking Tadalafil on a regular schedule, take it at around the same time every day.
How Long Does Bluechew Last
Again, it depends on which version of Bluechew you have. The manufacturer notes that Sildenafil can stay in your bloodstream for up to six hours, while Tadalafil is there for as long as 18 hours. Opt for the latter if you don't know exactly when you'll have sex but want to be ready. Take the former if you're on a date night and know that you'll hop into bed.
Does Bluechew Work With Alcohol?
As both versions of Bluechew are vasodilators, it's best to have only small amounts of alcohol or avoid it altogether when taking it. The Mayo Clinic notes that consuming excessive amounts of alcohol while taking Sildenafil can exacerbate many of the drug's side effects. Thus, it's probably better to opt on the side of caution when using either version of Bluechew.