10 Beautiful Gay Beach Cities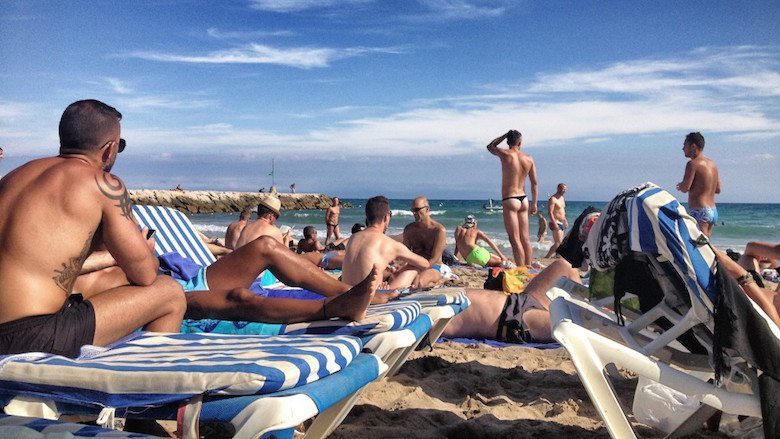 What could be better than a city that not only offers a vibrant and colorful gay scene, but also has some of the most beautiful gay beaches both visitors and residents can enjoy? From surfing and skim-boarding, to moonlight evening beach walks, these destinations offer endless possibilities for dates and solo activity. We are especially impressed by gay bars and nightclub venues just steps away from the shoreline, something we unfortunately miss out on here in Los Angeles.
So what constitutes a great gay beach city? Taking ease of navigation, overall gay population and liberal attitude, and scenery into account, we have collected a list of our favorite gay beach cities around the world. Chocked full with hot parties, hotter men, and beautiful beaches, these cities are sure to fill your appetite for some serious fun in the sun!
In no particular order, here are the 10 most beautiful gay beach cities around the world!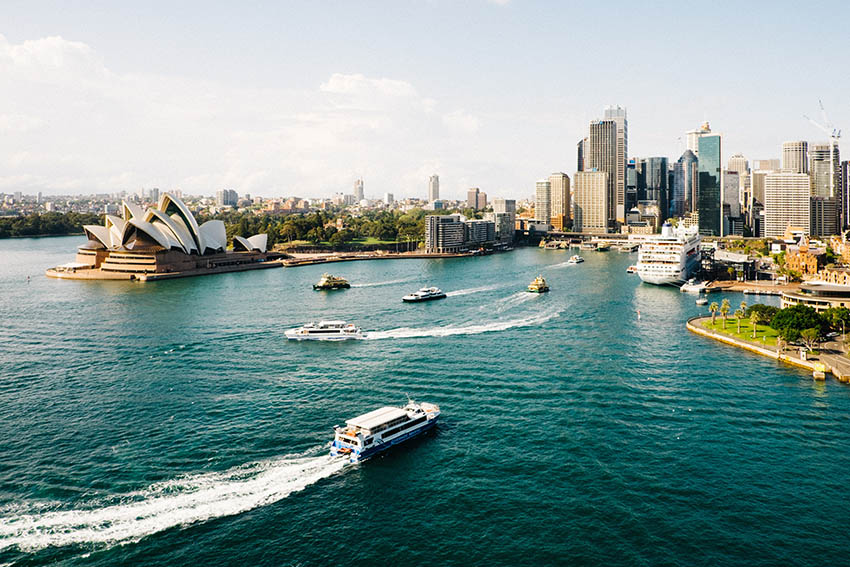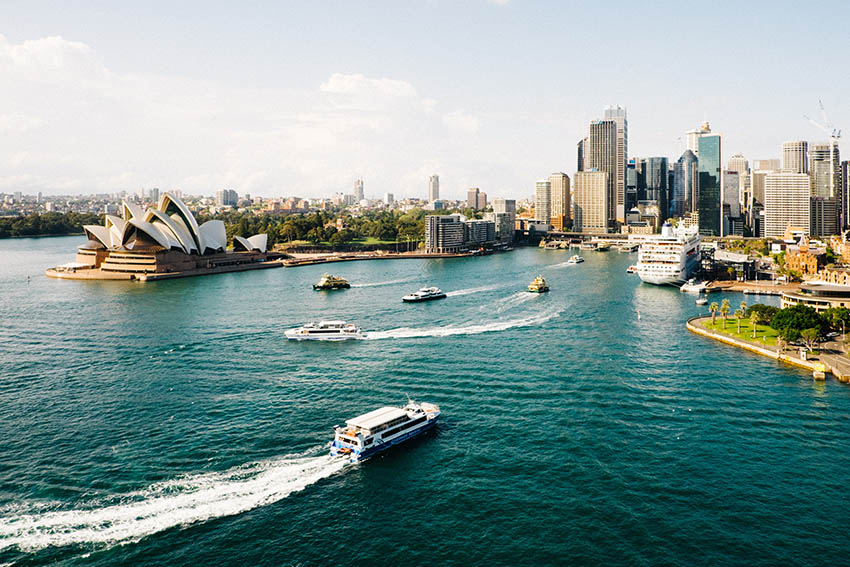 1. Sydney, Australia
Sydney is considered to be the gay capital of Australia, and possibly of the Southern Hemisphere altogether. As the most populated city in Australia with absolutely stunning beaches, this city offers a wide variety of gay hotels, nightlife, beaches, and annual parties. Oxford street marks the gay city center in Sydney, hosting popular bars such as Stonewall Hotel and The Midnight Shift.
The annual Mardi Gras festival that takes place in Sydney every year also houses the biggest gay parties in Australia. This festival is complete with an enormous parade and many gay parties that take place throughout the duration of the weekend.
With regard to the beaches where you are likely to find the hottest boys, North Bondi Beach and Tamarama are two of our favorites. If you would like to visit a clothing-optional gay beach, we suggest Lady Bay (just around the corner from Watson's Bay Hotel). This is one of the oldest nude beaches in Australia.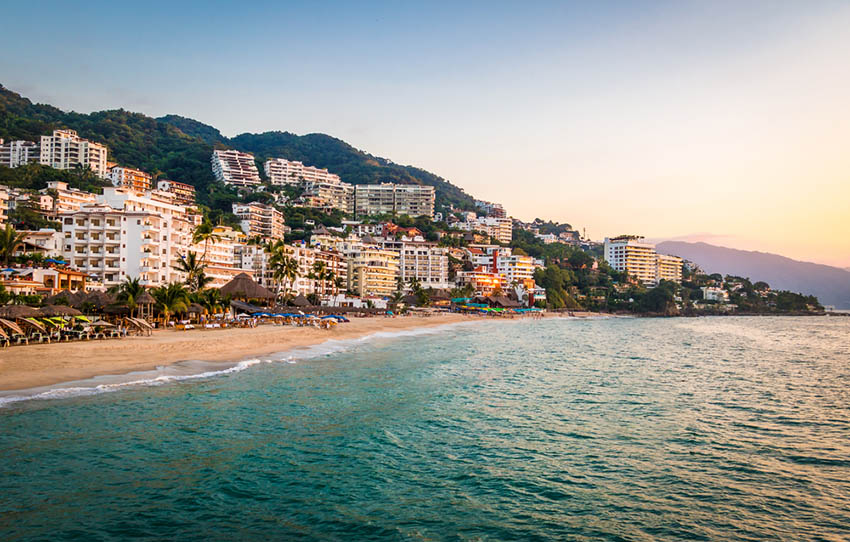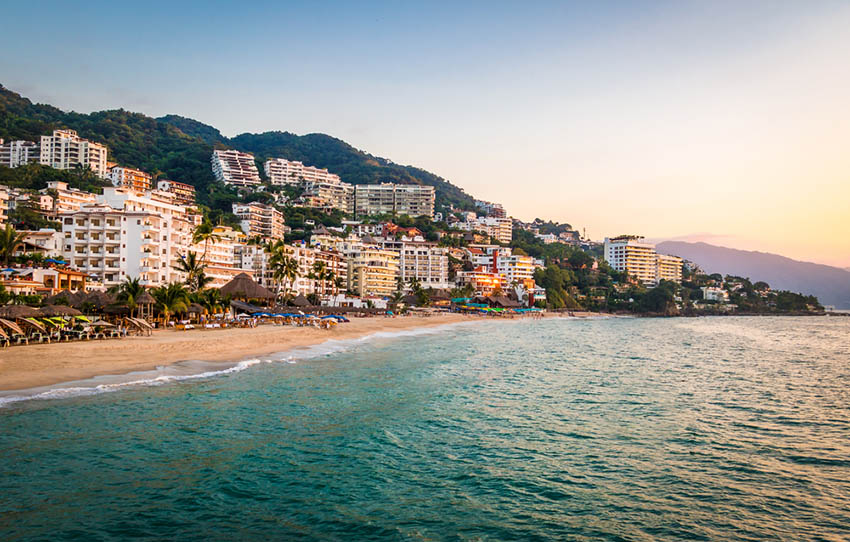 2. Puerto Vallarta, Mexico
This city is historically slightly less expensive than other major tourist destinations in Mexico, such as Cancun and Cabo. However, we would argue that Puerto Vallarta is easily just as beautiful, with gorgeous beaches and a relatively safe scene for visitors. This city is considered to be the most liberal in Mexico, state of Jalisco (in which Puerto Vallarta is located) now offers federally-recognized gay marriage.
We are especially in love with this city due to how close in proximity the beautiful beaches are from the vibrant gay nightlife. Playa Los Muertos, the gay beach located in front of the Blue Chairs Resort, is just steps away from Lazaro Cardenas, the street on which many of PV's gay bars and clubs are located.
The town also recently opened the Mantamar Beach Club, housing a beautiful swimming pool, two jacuzzis, lounge chairs and cabanas, a seated restaurant area, and delicious food and drink to order (all directly on the beach).

3. Tel Aviv, Israel
Tel Aviv is recognized as the LGBT capital of the middle east, and has recently become a top gay pride destination due to their world-renowned parties, DJs, and hot men. Although this country does not border any major ocean, the mediterranean beaches in Israel are just as gorgeous. Although Israel has historically been a socially conservative country, Tel Aviv is significantly more forward-thinking when it comes to the LGBT community.
The gay beach of this city is known as Hilton Beach (due to its location in north Tel Aviv, just below the Hilton hotel). You can find this between the Metzitzim Beach and the Tel Aviv Marina.
Tel Aviv pride is typically the first week of June. A fabulous party circuit runs throughout the duration of pride week, along with a beautiful parade and outdoor beach festival.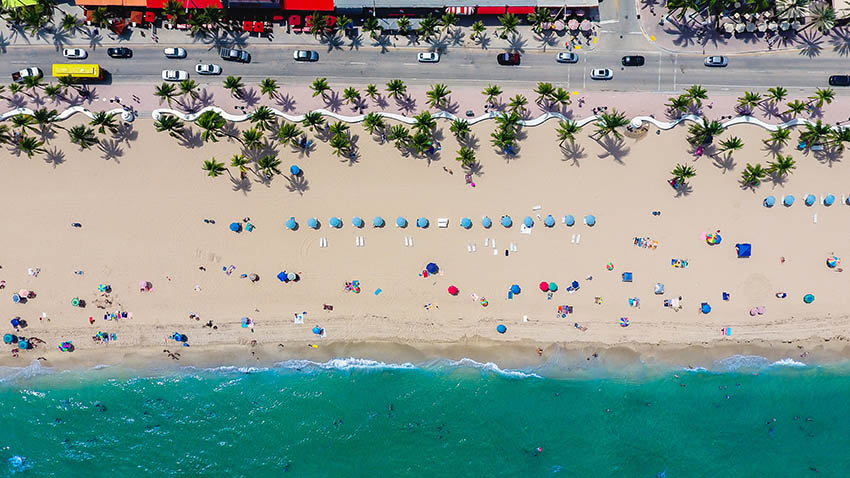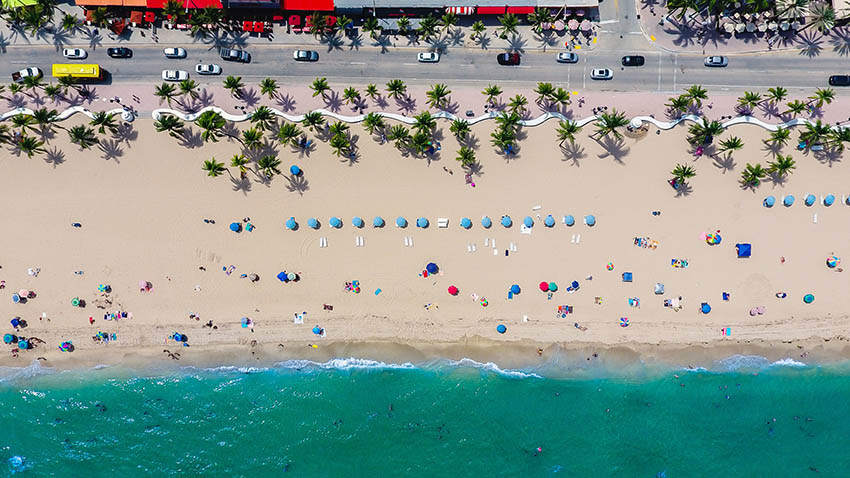 4. Fort Lauderdale, USA
This city is our only North American mention due to gay population density and beach accessibility. Fort Lauderdale is home to over 150 gay-owned businesses, two annual gay pride festivals, and has one of the highest concentrations of same-sex households in the United States. Oh, and beautiful beaches, of course.
The most gay-popular beach in this town is the Sebastian Street Beach, located right on Sebastian Street and North Lauderdale Florida. Many relatively low-cost gay-friendly luxury accommodations have also recently opened in this area, including the brand-new W Hotel located on Fort Lauderdale beach.
Fort Lauderdale is also home to the largest LGBT archival library in the region, otherwise known as the Stonewall Library.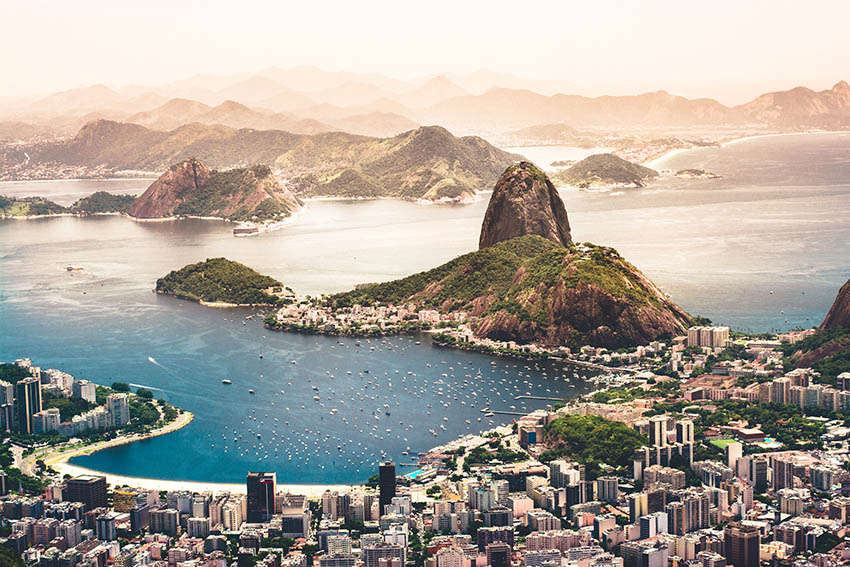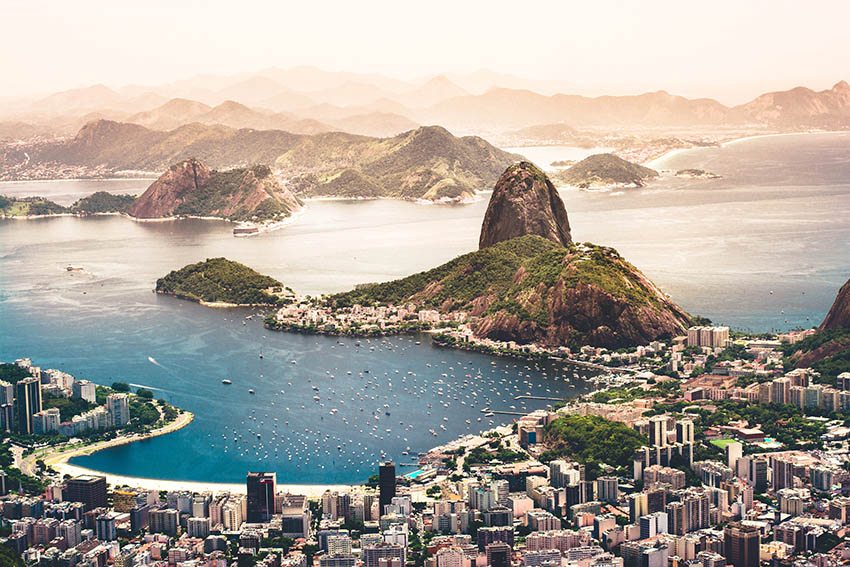 5. Rio De Janeiro, Brazil
The rumors are true! This beautiful city is home to sunny weather, gorgeous men, and a lively gay community that boasts a healthy lifestyle. The beaches in this town are not just for tanning and enjoying the water, but to the locals, the gay beaches are the hot spots to find out about the best upcoming parties, catch up with friends, and cruise other guys.
Farme Beach in Ipanema is the most well-recognized gay beach in the city, located slightly east of Farme de Amoedo street. This spot is populated year-round with both locals and visitors, but over the summer this area is extremely crowded, perfect for the tourist who wants a full immersion into Rio's gay beach scene.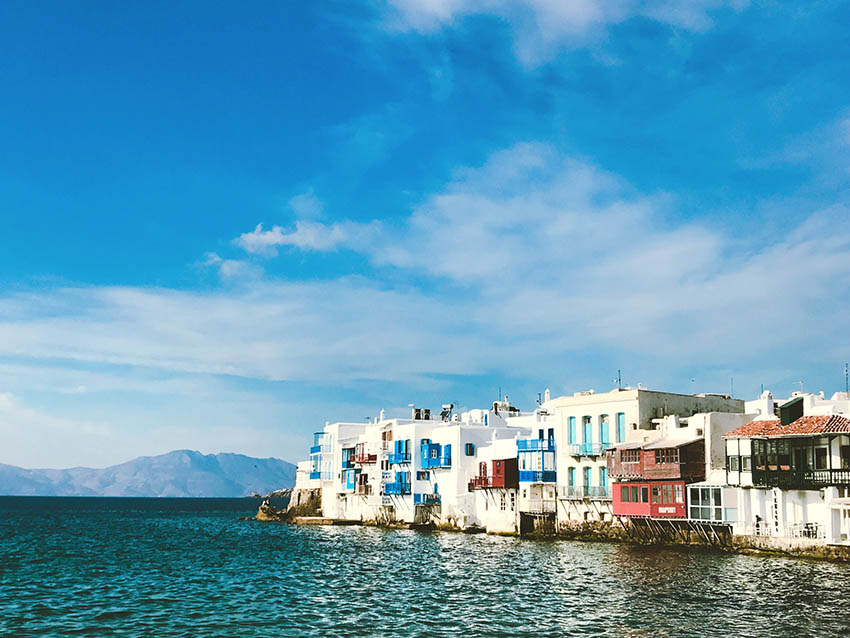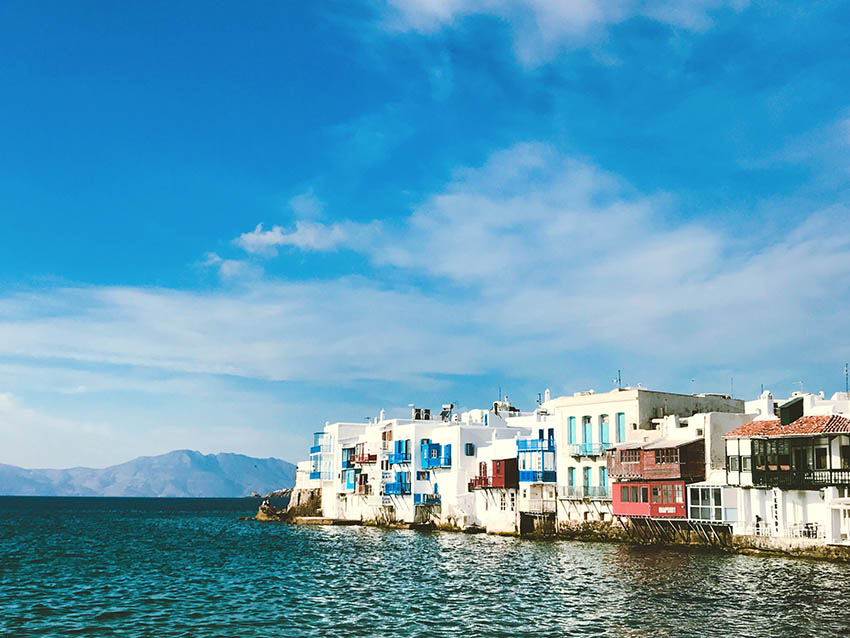 6. Mykonos, Greece
Although this Island is one of the more expensive travel options on this list, it still remains a well-preserved Mediterranean gay hot-spot, with incredible parties and sexy boys to match. There is a large diversity of gay-friendly and gay-only resorts in town, many of these offering stunning cliff views of the open waters. You can get there via a ferry or a 30-minute flight from Athens.
With regard to the beaches in Mykonos, we love Super Paradise and Elia, both located along the south coast. Fine sand, pool bars, beach parties, and nude sun-bathing areas complete this Mykonos gay beach experience.
Dare we mention Mykonos without talking about the Xlsior Festival? This gay music (circuit) festival takes place every summer, normally during the last week of August. Only second to Barcelona's circuit festival, this party is the largest gathering of gay men in the world for a single week of parties. What better place to party than on a gorgeous Greek island?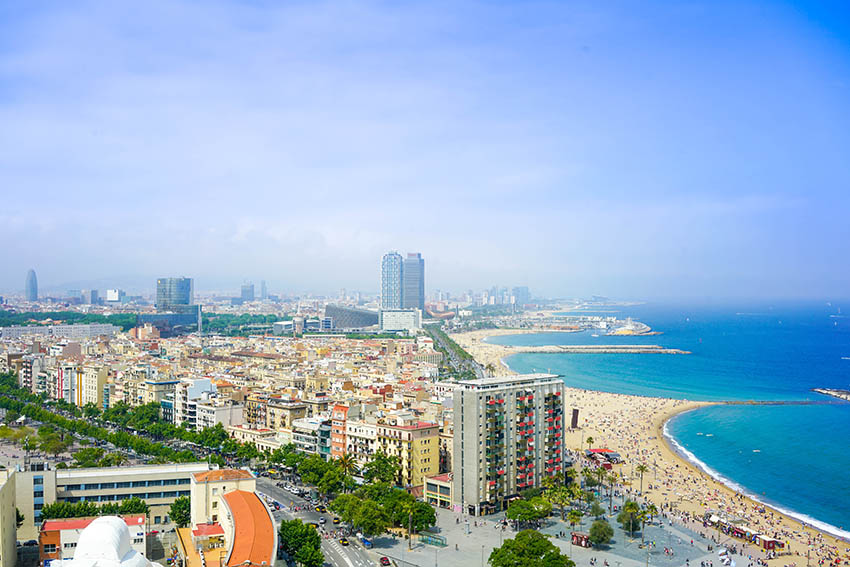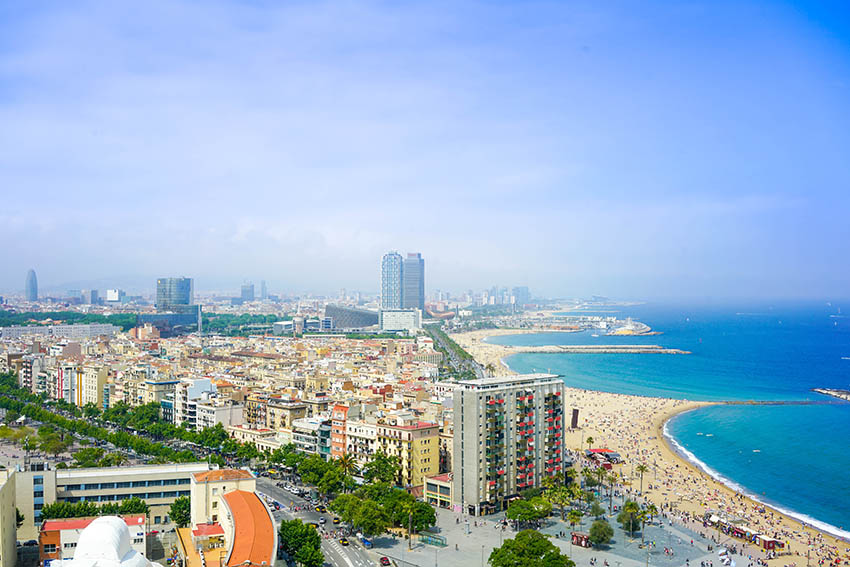 7. Barcelona, Spain
Barcelona is home to the Barcelona Circuit Festival, the largest of its kind in the world. Known for its fabulous sandy beaches, historical architecture, and a rich culture of tasty food and delicious music, this city is one of the top on our list of gay beach cities! The gay center of the town is known as L'Eixample, located in the north-west region of the city. If you yearn for a smaller town feel, the town of Sitges is only a 35 minute train ride away, and has historically been a gay mecca of Spain for many years.
There are many gay beach hot spots in this city, but our personal favorite is called Mar Bella. You can take the metro to Ciutadella Vila Olimpica, and walk the remaining 20 minutes. This beach is very busy and notoriously touristy all summer long, and evening events and parties take place almost every night during peak season.
With regard to the party scene, Barcelona is put on the map not only by their annual Circuit Festival, but also their mega parties which include Matinee, Pop Air, and Churros con Chocolate.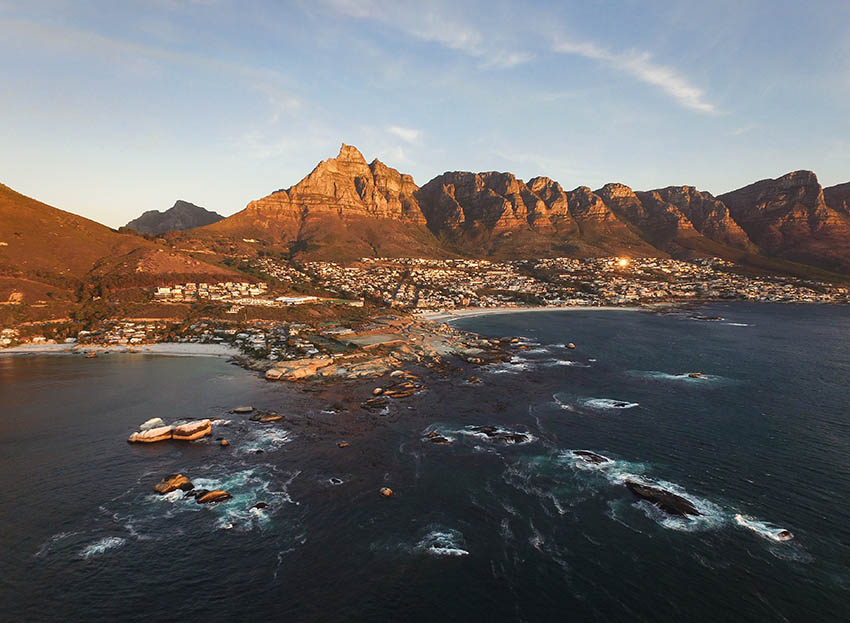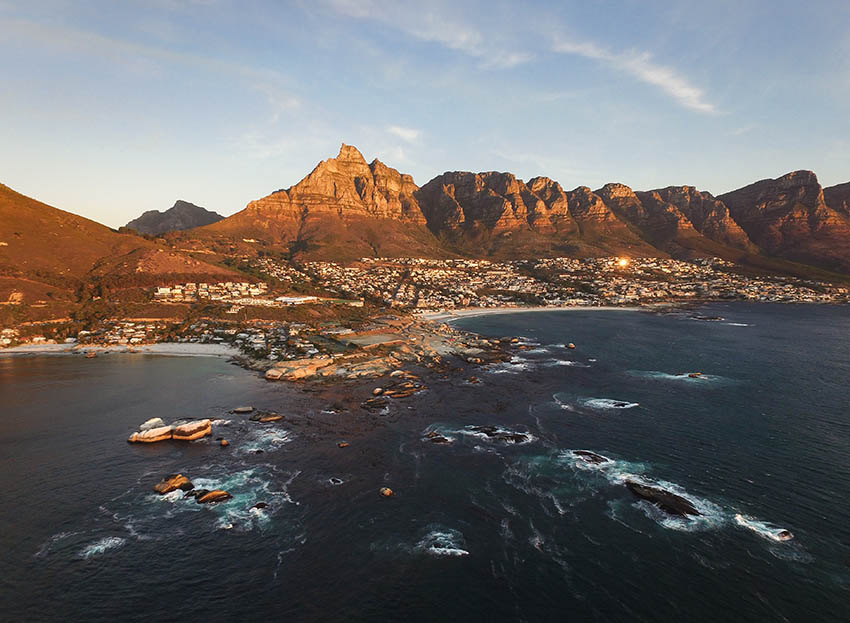 8. Cape Town, SA
Take a hike up Lion's Head mountain and you will enjoy a breathtaking 360-degree view of the entire city, valley, and beaches. Cape Town is located on the very southernmost tip of the African continent where the Indian and Atlantic oceans meet. It is not only the gay capital of the country of South Africa, but also of the entire continent itself. The city suburb known as Green Point is the center of gay-owned businesses and nightlife.
Our favorite gay beach in this city is called Sandy Bay, one of the only nude beaches in Cape Town that is heavily visited by gays and lesbians. It is one of the most scenic beaches in South Africa, complete with gorgeous cliffs preserved and protected by the park. If you are seeking a more densely-populated beach feel, Clifton Thrid Beach should be your top choice. Adorned by powdery-white sand and more cliffs, this beach is where most of the local gays come to gather.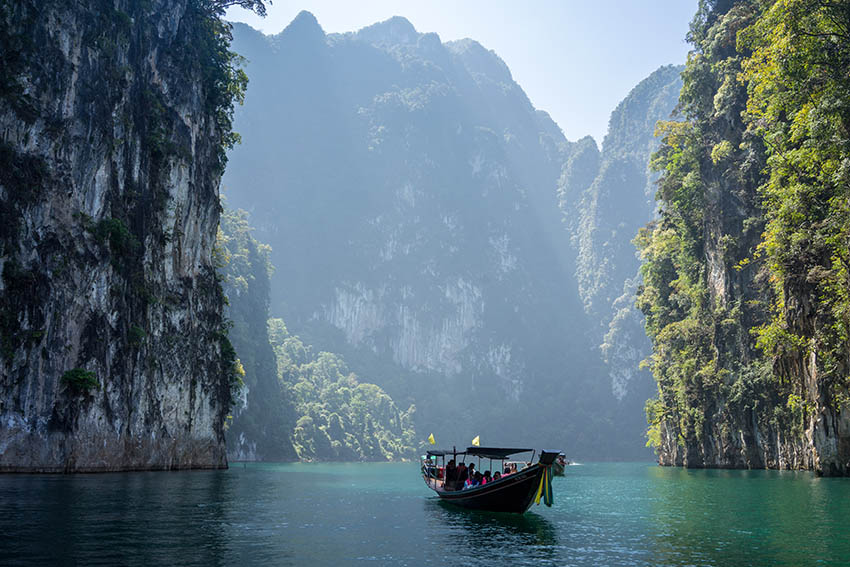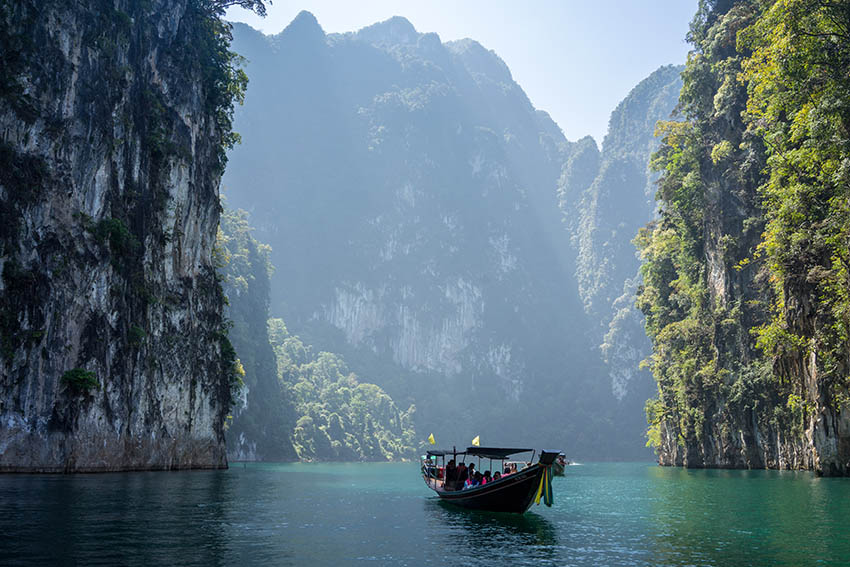 9. Bangkok, Thailand
Bangkok is the undisputed queer capital of Asia, with an intense entertainment and food scene to keep tourists flocking in year-round. Hundreds of thousands of gay and straight tourists from all over the world visit Thailand every year for their annual "Songkran" celebration which marks the Thai New Year. This festival usually takes place between the second and third week of April, and involves a week full of intense parties.
Although there are plenty of gay beaches in the city to choose from, our top pick goes to Gay Koh Samet, an island located three hours from Bangkok. This entire island is revered for catering mostly to gay tourists, and offers beaches all over the island that each have their own distinct feel.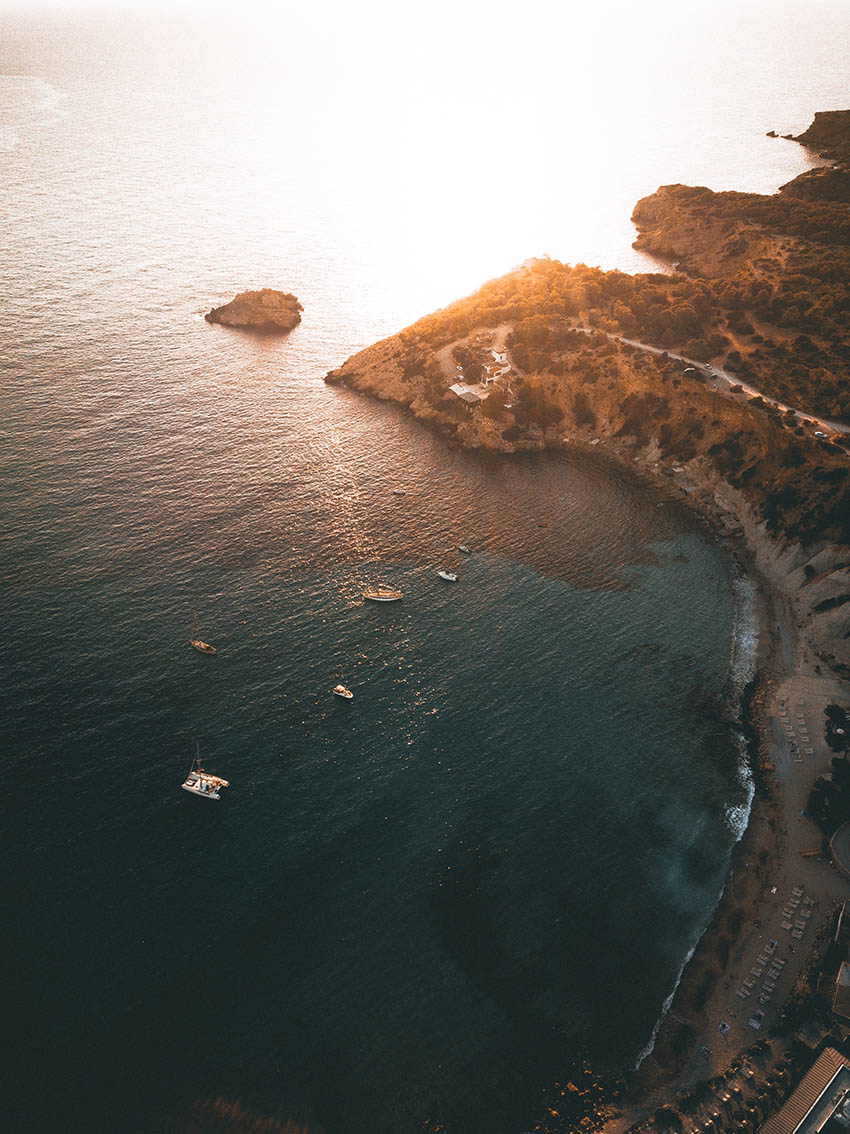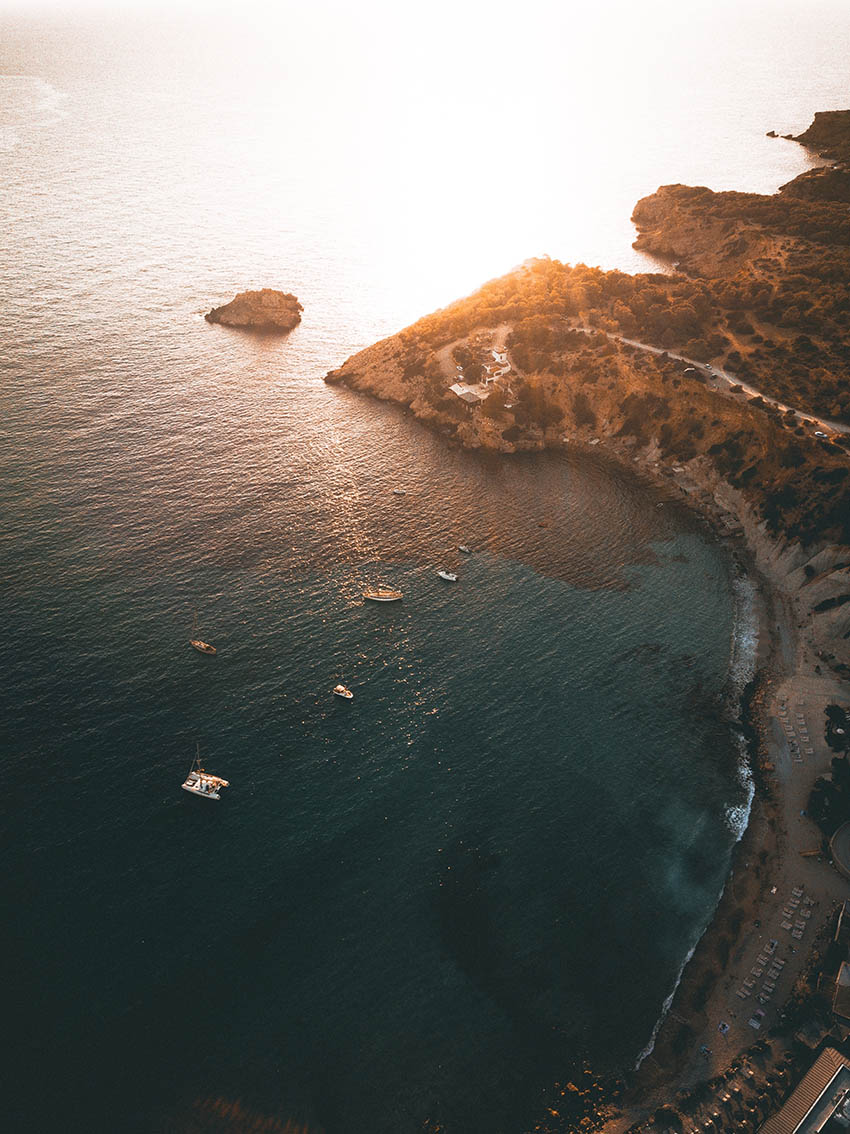 10. Ibiza, Balearic Islands (Spain)
Over the summer the Spanish island of Ibiza is home to massive gay parties and events, drawing in tourists and locals from all over the world. The pristine white gay beaches and bright blue waters give it a unique allure, and the nightlife scene is booming year-round.
If it is your first time in Ibiza, we suggest visiting Platja des Cavallet, located at the southernmost tip of the island. It is by far the most popular gay beach on the island, and (surprise) clothing is optional! There is a gay club located right on the beach where you can drink and dance all night long.
Of course, Ibiza also has its own circuit festival week which usually takes place during the third week of August. So, if you are unable to make the Mykonos or Barcelona parties, you can still visit the beautiful island of Ibiza and enjoy these massive, epic parties!