Gay Coachella: An Ultimate Guide to 2017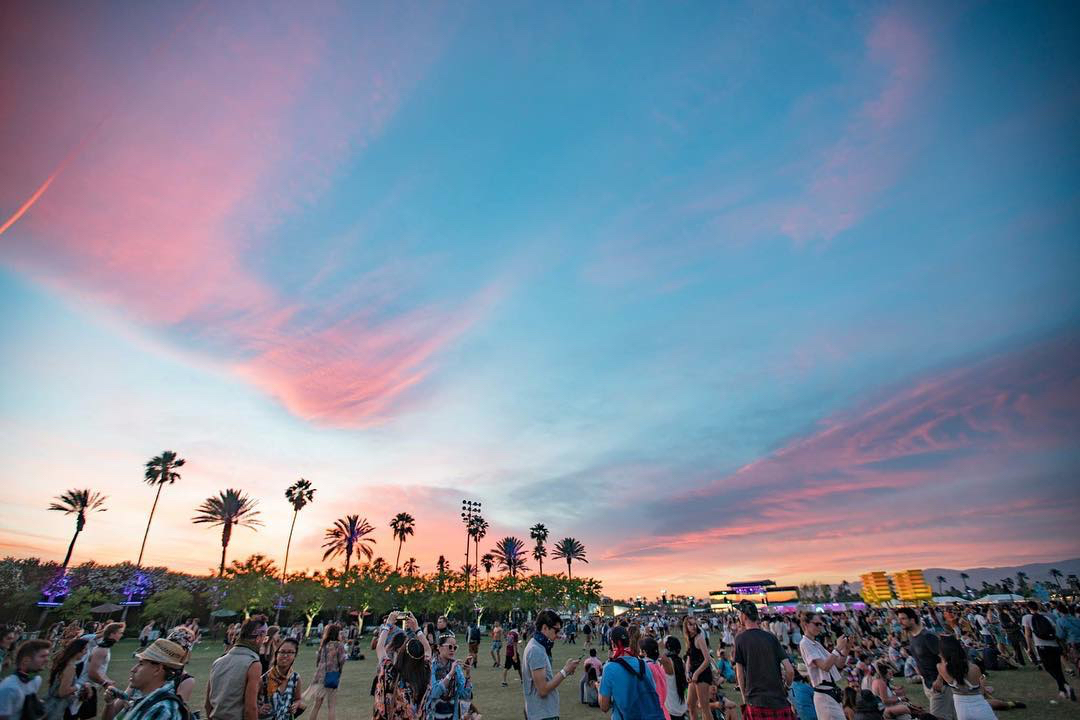 This year will be, without a doubt, one of the most insane Coachella seasons we've seen in recent years. Last year's Indio City Council approval of an increase in 62,000 tickets will make it the most attended year ever, capping at 125,000 people. More importantly, this year's lineup is absolutely crazy. With the Queen of Pop headlining, and a multitude of diverse smaller sets that appeal to the gays (Banks, Lorde, SNBRN), the Indio Polo Club grounds will be swarming with intensity as people from all over scramble to catch their favorite sets.
Although several publications released articles detailing the homophobic inclinations of the effective owner of the festival Philip Anschutz (though these claims were later denied), the gays will nonetheless be full-force in attendance, myself included. I plan to be as colorful, visible, and spread as many "good vibes" as possible, as the opportunity to experience some of the best talent in the world at such a beautiful venue is one of the greatest celebrations of life.
From music and fashion, to dieting and etiquette, TAG presents The Gay Coachella – An Ultimate Guide 2017.
A post shared by Coachella (@coachella) on Feb 28, 2017 at 7:32pm PST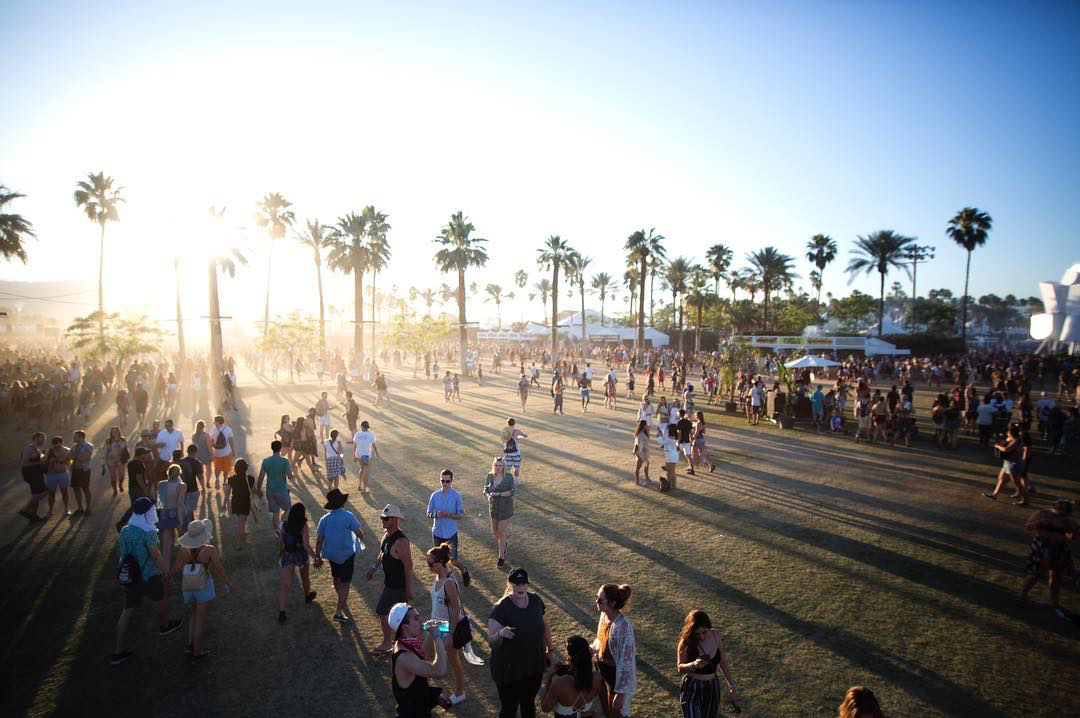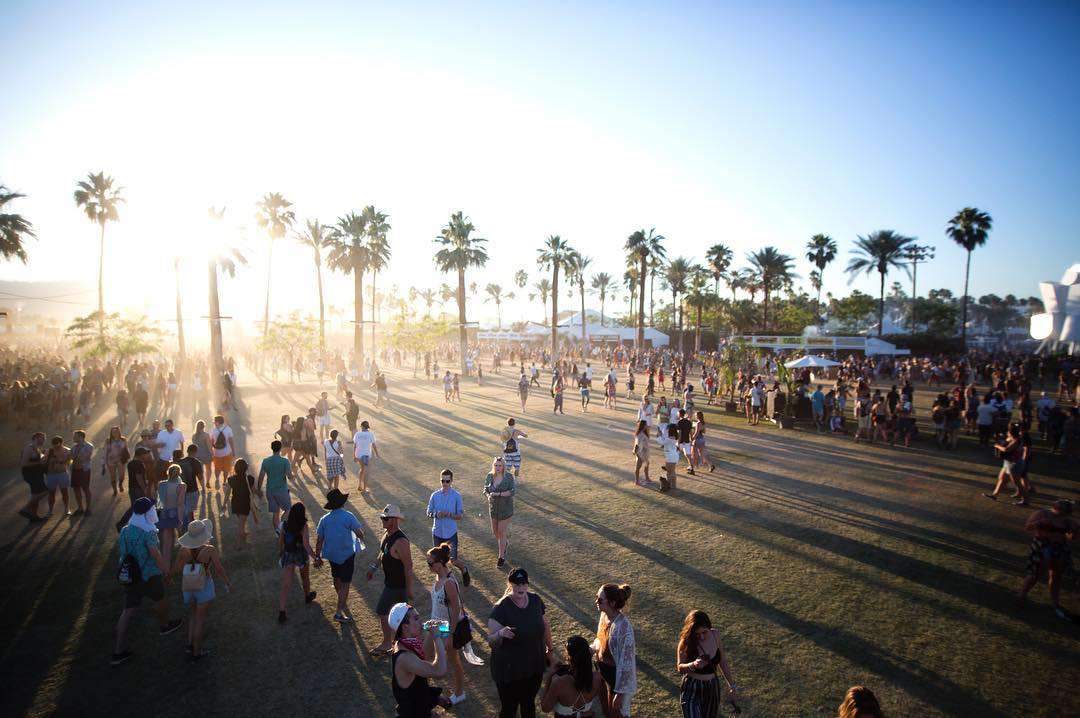 Dieting Preparation
Gay men deal with keeping their bodies in check nearly year-round, with major events such as White Party, Halloween, Winterparty, and July 4th Weekend, scattered throughout the calendar year that require a strict diet, regular gym visits, and adequate skincare. However, there is one major annual event that consumes the minds of ALL bodies in attendance, gay/straight/LBT, and that event is Coachella. With festival fashion trends that tend to skew the opposite of modest, attendees plan on showing lots of skin, and they want to look good doing it.
We are currently about a month away from weekend 1 of the festival, leaving you not a lot of time, but enough to get your shit together. If you commit to working out 5x or more a week, and eating immaculately until the festival, it can be done.
Here is a 6-day gym split you can follow, adhering to 6 or more days a week at the gym.
As for dieting, here are 10 simple tips for clean eating as we get closer to mid-April.
Finally, here is a meal-prep plan you can use for preparing your lunches and dinners until Coachella.
Trust – if you eat right and workout regularly until the festival, you will look snatched.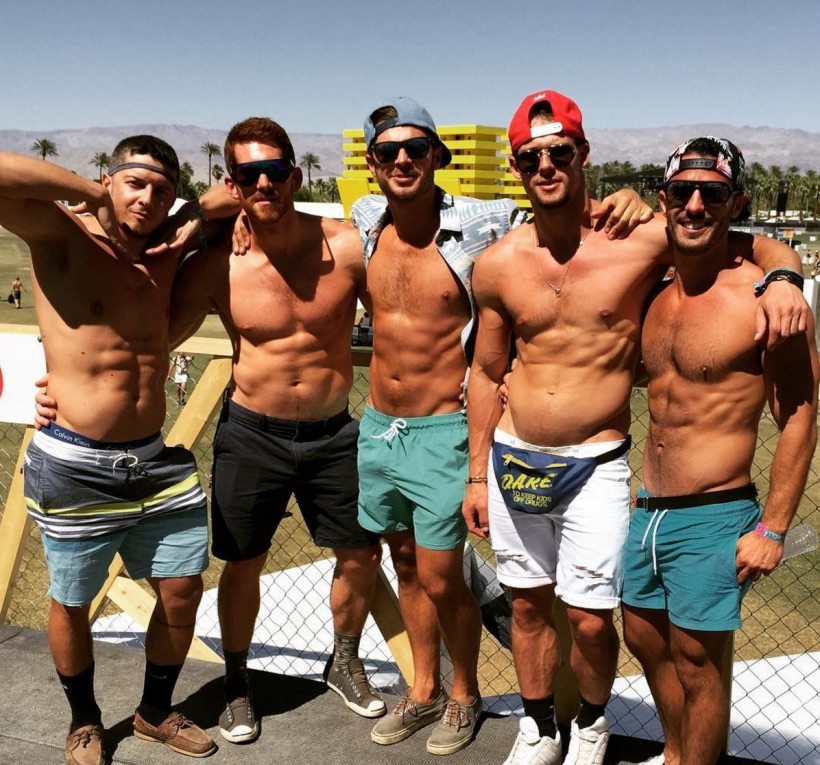 Fashion
This festival is not only famous for its beautiful location and wide array of talented performers, but the innovative and well-thought-out fashion of people who spend months organizing their festival wardrobes and coordinating outfits. Not only do the girls consistently slay the Coachella fashion game, but the guys put on a goddamn show as well. Coachella is the one gathering of gays and straights that truly messes with my gaydar, as I often find it hard to differentiate between hot, well-dressed straight boys, and the gays.
However, a line must be drawn between cute attire and outright inappropriate. Some trends simply do not work for some people, and getting it right is key (you don't want bad Chella pics, do you?) There are also so many factors to take into account – staying warm at night while staying cool during the day, not wearing the same shit as everyone else, and showing off your best bodily assets.
That being said, here are some specifics for men: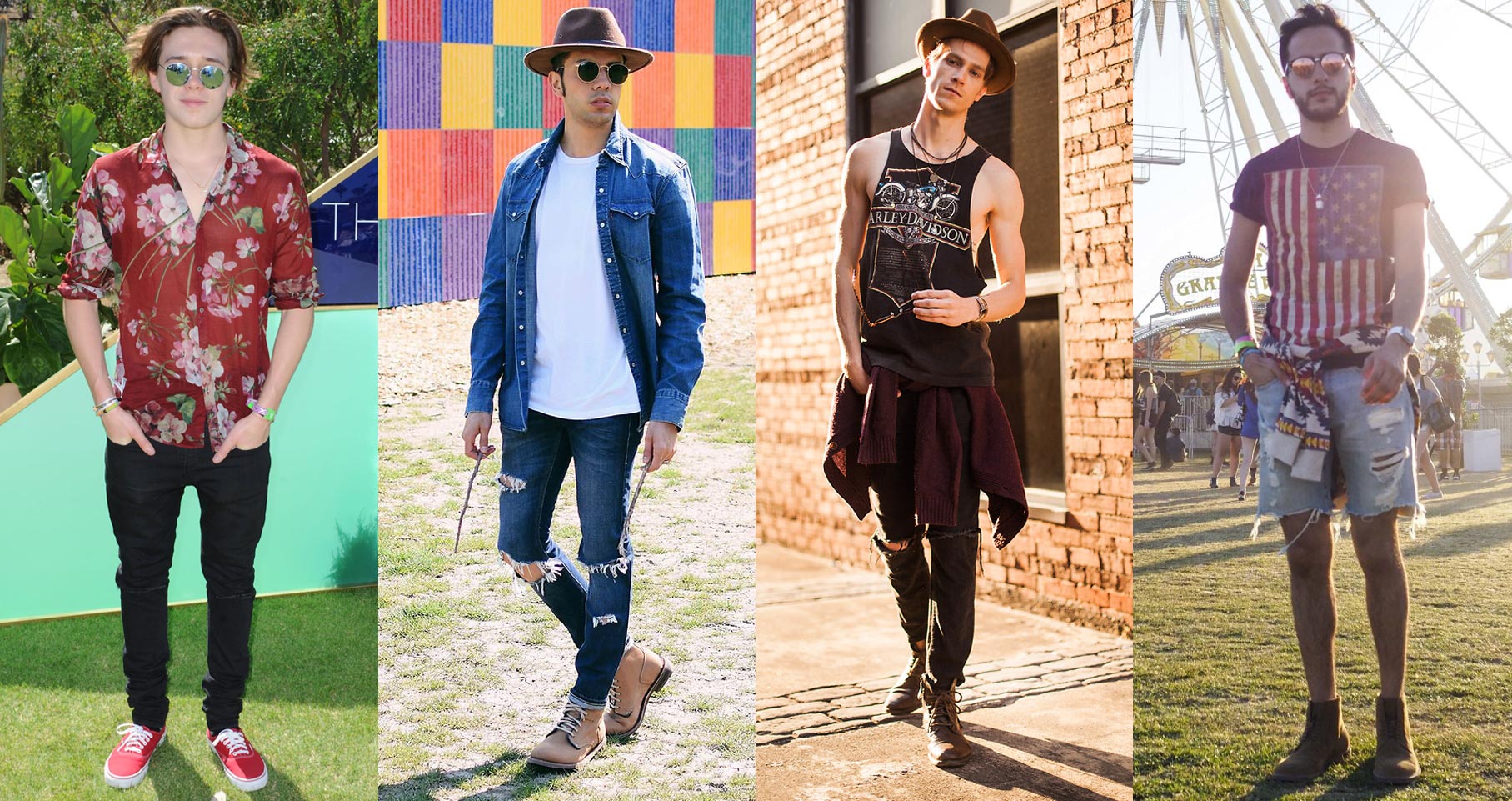 Hats
Snapbacks: Cute, depending on what the hat features, how it fits, how it is worn, and if it matches with the outfit. Definitely a plus if it displays the name of a lesser-known, yet popular musician. I feel like I would walk by someone wearing a Kaskade snapback every 10 minutes in past years, yet I've never seen someone wear a Rufus Du Sol snap (probably because no one makes them). Prefer brims facing backward when worn.
Floral Flatbrims: Preferably no. They sometimes look cute with the right outfit (basically limiting the color scheme of the rest of your clothes to solids), but you'll also look like a USC frat bro. They ruined it. Sorry about it.
Fedoras: Cute. Just kidding. No.
Tank Tops
Something meshy and tastefully neon is always welcome. Although you will probably end up taking this article of clothing off for the majority of the day, it's still important to have something matchy-matchy for pictures.
I would stay away from band or brand names for your tank if you are sporting a name on your snapback – try to stay simple with cute designs. ASOS offers a lot of cute options at affordable prices.
Sunglasses
I lean towards shades that are highly versatile, low value (probably will get lost), and comfortable as hell. Any pair of classic Ray Bans will do. I usually go to Nordstrom Rack for these.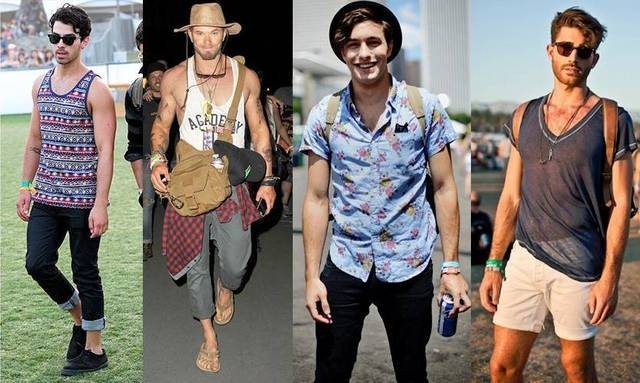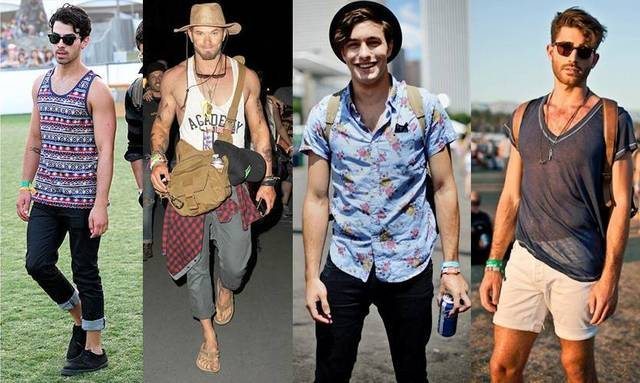 Shorts
I gravitate towards shorts that are almost too tight, but comfy enough to be worn for 8+ hours. Although brands like Diesel and ASOS do design slim-fit men's shorts, I find cutoffs made from jeans to be way more flattering. To make this process more economical, you can even buy women's slim jeans in all colors and washes from Target, and cut them just above the knee.
Throwover
Hot days and cold nights – you are in the desert, after all. I recommend bringing along a long-sleeve contrasting button-up, perhaps a flannel or solid design that matches your outfit. I especially like the aesthetic of a flowy long sleeve button up against slim shorts cut above the knee, and high-tops or summer boots for footwear on boys.
Bandanas
Boys seem to love tying these around their heads. I personally think they mostly look silly, although when used as an accent piece (like a bright red bandana while sporting a black tank with denim shorts) they can work.
I usually wear one around my neck just in case a dust/sand storm picks up (to protect my nose and mouth). I like this piece to stand out from the rest of my outfit.
Accessories
Again, I would keep it simple when it comes to add-ons. Given that you will likely be taking off your shirt during the day, a nice necklace that hangs down about sternum-length is a cute addition. Since you will likely be checking the time often while navigating between stages, I would also advise wearing a watch of some sort.
Shoes
You can pretty much plan on ruining whatever shoes you wear to Coachella, however that is no excuse to wear tennis shoes. Wingtip or Trench-style boots are often popular choices, while you can never really go wrong with a solid pair of high-tops. Most importantly – they have to be comfortable and be able to provide support to your arches. For best value, try the Adidas Tubular X line.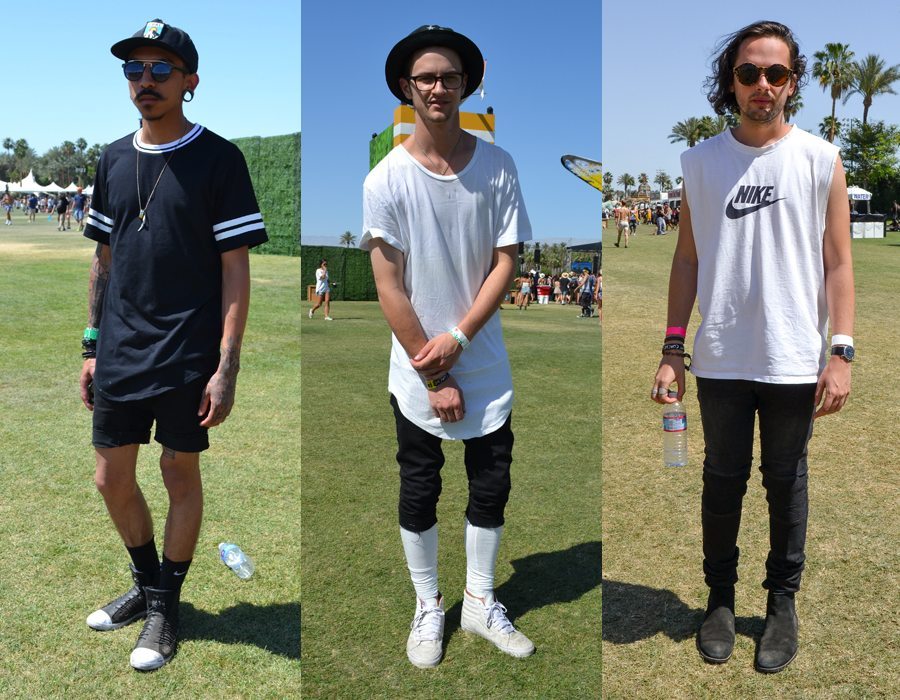 Music
Now onto the fun stuff! Everyone is freaking out over this year's lineup, and there is plenty of reason to. It is, quite literally, bonkers.
A post shared by Anna Lunoe (@annalunoe) on Mar 18, 2017 at 3:31pm PDT
Anna Lunoe
Originally from Australia, Anna is a renowned DJ, vocalist, and songwriter who sounds like an odd intersection between George Maple, Gorgon City, and Tove Lo. Most of her mixes contain melodic vocal lines that feature her singing. She has teamed up with other big-name producers and DJs such as Flume and Chris Lake, while her original work is just as impressive. Check out her track entitled Radioactive for a taste.
A post shared by @francisandthelights on Aug 16, 2016 at 8:20am PDT
Francis and the Lights
I actually recently discovered this act through a friend's recommendation, and I'm so so happy about it. This DJ also features amazing vocalists on his tracks, such as Bon Iver and The Weeknd, usually integrating melodic vocal lines and subtle electronic nuances to create a sound that reminds me of Active Child and Christine and The Queens. Check out Friends featuring Bon Iver and Kanye West
A post shared by Jack Garratt (@jackgarratt) on Nov 25, 2016 at 9:35am PST
Jack Garratt
Another UK-based musical powerhouse, Garratt is a singer, multi-faceted instrumentalist, and producer who more recently won the BBC's "Introducing Artist of the Year" award in 2015. His sound can be described as a kind of unique "Indie-Pop/Electronica." I actually discovered his song Surprise Yourself while listening to Spotify radio – a beautiful, melancholy anthem that urges listeners to discover themselves through different life experiences.
A post shared by Mura Masa (@the_mura_masa) on Dec 6, 2016 at 6:44pm PST
Mura Masa
I have never seen this artist before, so I am particularly excited about this set. Alex Crossan (Mura Masa) is a British DJ and producer who has created an addicting electronic sound that dramatically varies between tracks, never leaving the listener bored. Check out Firefly.
A post shared by SNBRN (@snbrnmusic) on Jan 14, 2017 at 7:15pm PST
SNBRN
Love love love this DJ. Every song he puts out sounds different than the next, while his remixes are stellar as well. Funny enough, I actually discovered SNBRN while listening to one of The Magician's mixtapes (a story relevant to my discovery of many great artists), specifically a remix of Leave The World Behind. His tracks are dramatic and perfect for dancing. Yup – I be there.
A post shared by HONNE (@hellohonne) on Mar 13, 2017 at 6:29am PDT
Honne
I saw this band play at The Troubadour in West Hollywood about a year ago, and I can say first-hand that Andy Clutterbuck's voice (the lead singer) sounds just as amazing live as it does on their studio tracks. They create this warm new-age soul sound that can't really be compared to anything. Each track is sexy in its own way, the perfect act to enjoy a fat blunt. Check out The Night (one of my personal favs).
A post shared by PHANTOGRAM (@phantogram) on Jan 15, 2017 at 8:53am PST
Phantogram
This group has been around for a while, having released their first full studio album called Eyelid Movies back in 2010. Their sound encompasses creative elements of electronic rock, dream pop, and classic electronica, leaving it difficult to compare them to other acts. Their melodic lines are not beautiful or haunting, but oddly dissonant in a way that is both intriguing and addicting, leaving the listener wanting more.
A post shared by The xx (@thexx) on Feb 24, 2017 at 10:29am PST
The XX
This group was already well-established and world renowned prior to their most recent release of their third studio album I See You, however this new collection of jaw-dropping tracks reveals a whole new side of this British group. I pray that Coachella places them during the glowing sunset hour on the mainstage on Saturday – you will catch my sobbing during Angels and Say Something Loving.
A post shared by BANKS (@hernameisbanks) on Mar 3, 2017 at 3:43pm PST
Banks
If you were a fan of her album Goddess, there's a high probability you will love a few tracks off of her new album The Alter, specifically Gemini Feed and Mind Games. If you haven't already heard her work, I would start with some tracks off of her first album, specifically This is What It Feels Like and my favorite, Fuck Em Only We Know.
I first discovered Banks my first time seeing The Weeknd perform (she opened for him). If you could imagine a dark and twisted manifestation of emotion communicated through an eery yet beautiful woman's voice akin to the type of content The Weeknd produces, it would be Banks.
A post shared by Galantis (@wearegalantis) on Mar 5, 2017 at 3:53pm PST
Galantis
This electronic duo has undoubtedly become a household name in uplifting big room house and dance music, with their chart-topping single Runaway. It seems that each track they put out encapsulates a euphoric happiness that not only makes you want to dance and sing, but enjoy the experience with everyone around you. Their light show will be off the hook.
A post shared by Kungs (@kungsmusic) on Feb 5, 2017 at 3:16am PST
Kungs
Probably one of the coolest new(er) DJs on the scene. I saw him spin last year at CRSSD fest in the fall and caught another one of his sets at Sound Nightclub in LA. You literally cannot stop dancing during his sets. He integrates horn sequences akin to classic jazz into a new-age house techno sound that is uniquely his. My favorite track? I Feel So Bad.
A post shared by Nora En Pure (@noraenpure) on Feb 7, 2017 at 7:34am PST
Nora En Pure
Another recent personal discovery, this Australian DJ is one of my new favorite names in modern house music. Her taste in remix tracks are impeccable, spanning a wide array of some of my favorite artists such as Klingade and Rufus Du Sol, while her original work is equally compelling. Listen to Come With Me.
A post shared by SOHN (@sohn) on Mar 2, 2017 at 9:06am PST
SOHN
This guy makes my heart bleed. He is equally poetic with his lyrics as he is with the melodies and instrumentation he uses to connect listeners to his words – something I can only say for a small number of artists like Rufus Du Sol and The Weeknd. His first album entitled Tremors is one of my favorite studio albums I have ever came across, with every song flowing effortlessly into the next. Veto is one of my favorites.
A post shared by Classixx (@classixx) on Oct 20, 2016 at 11:41am PDT
Clasixx
This duo consistently puts out great hits with some of my favorite vocalists and artists, including How to Dress Well and Passion Pit. Just Let Go is one of my favorites.
A post shared by Lorde (@lordemusic) on Mar 7, 2017 at 5:40pm PST
Lorde
An obvious choice. Her celestial stage entrance during Disclosure's set last year (weekend 1) would make anyone want to capture more of her enormously entertaining (and beautiful) stage presence. She also recently released two tracks off of Melodrama, her album that is scheduled for a full release on June 16th (coinciding with weekend 1 of Coachella 2017). For a throwback favorite, check out Magnets with Disclosure.
A post shared by Scott Hansen (@tychomusic) on Mar 22, 2017 at 6:03pm PDT
Tycho
To be honest, I really don't know much about this group beyond the fact that I love their music. They are characterized as an "ambient music project" (accurately so) as most of their tracks do not feature any vocalists, but rather subtle flowy instrumentation. What I do know is that their performances feature live production of sound, so the group will really be playing instruments, both electronic and acoustic, throughout their show. Check out A Walk to get a taste of these vibes.
I did not include all the artists I will be seeing above, so below you will find the full lineup of artists I plan on seeing (assuming there are no conflicts):
Banks
Big Gigantic
Bonobo
Crystal Castles
Dillon Francis
Empire of the Sun
Francis and the Lights
Glass Animals
Kungs
Nora En Pure
Phantogram
Radiohead
SNRBN
SOHN
The xx
Bastille
Bon Iver
Brodinski
Classixx
DJ Snake
Four Tet
Gryffin
Lady Gaga
Majid Jordan
Martin Garrix
Moderat
Mura Masa
Schoolboy Q
Thundercat
Two Door Cinema Club
Tycho
Galantis
Goldlink
Hans Zimmer
Honne
Jack Garratt
Jai Wolf
Justice
Kaytranada
Kehlani
Kendrick Lamar
Lorde
Marshmello
Porter Robinson & Madeon
Tourist
Tove Lo
Twin Peaks
What So Not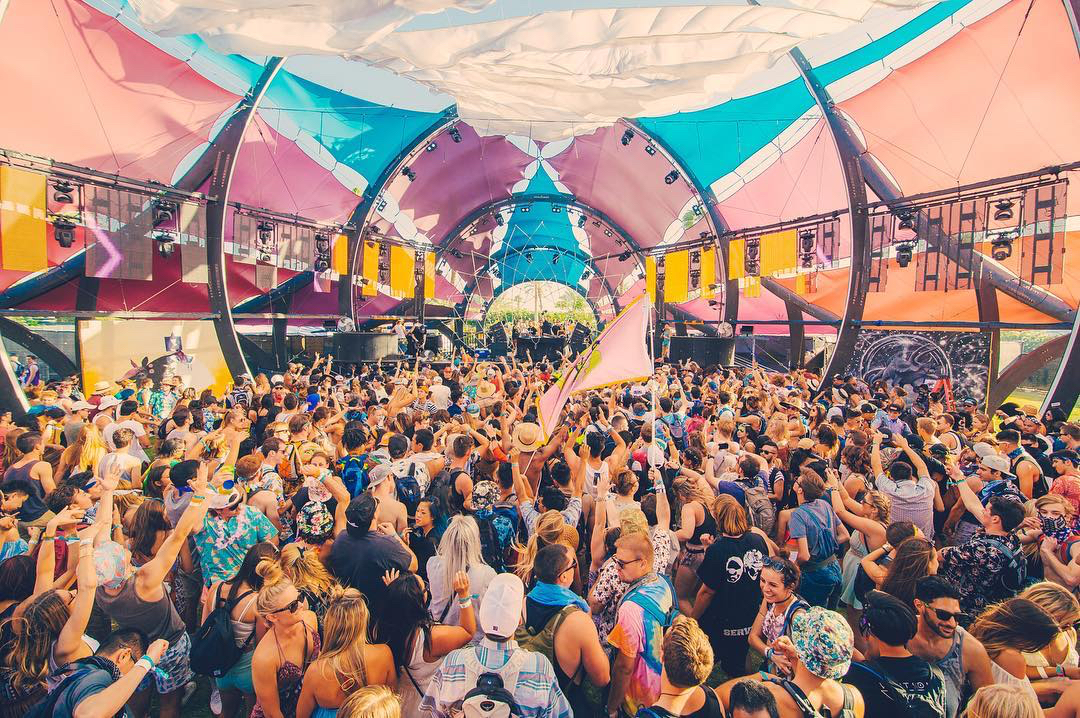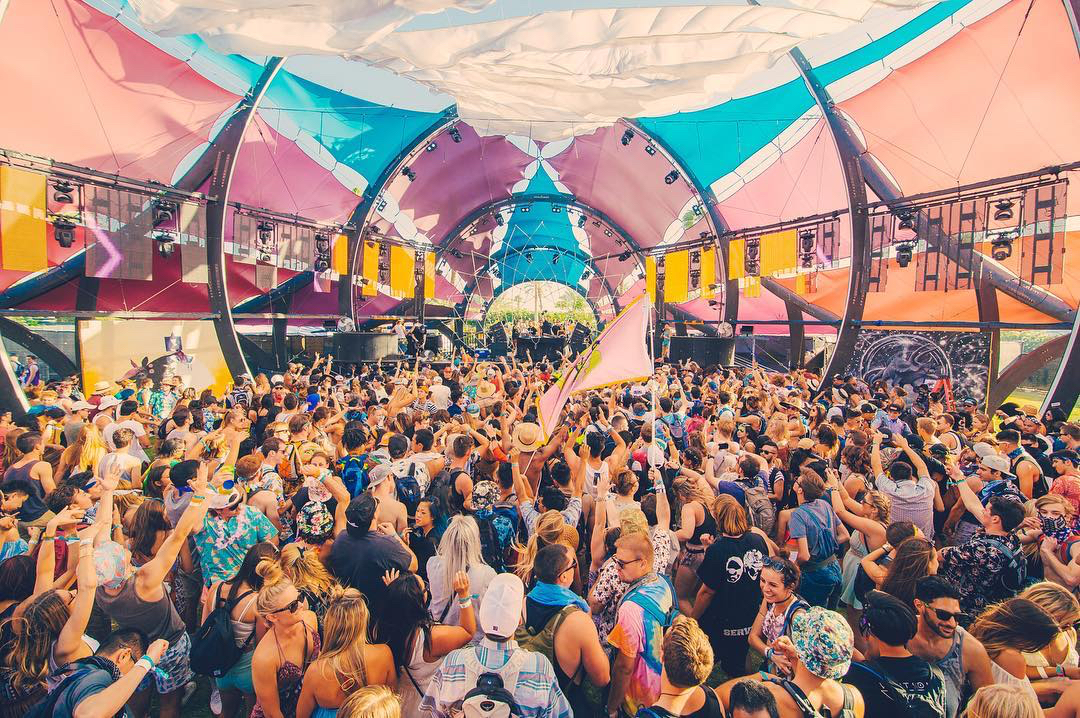 Tips
Coachella etiquette is no different than the standards you would encounter at any other large music festival, however the hot climate and geographic spread of the festival does allow for some behaviors that might otherwise be taboo. For example:
Picking up an empty water bottle off the ground, rinsing it off, and filling it with water is acceptable. It's hot out – better risk a few germs and hydrate than put yourself in danger by waiting in long lines to buy water.
Try to sneak wet toilet wipes in to use in the event that you have to poo using the porta potties. You'll thank me later
Other General Tips
Although reception was a little better last year, the enormous gathering of people in one place dramatically decreases the functionality of networks across the board. Time/location stamp your texts to your friends so they know when the text was actually sent, since there will be a delay in them receiving it
Arrive to larger stages at least an hour early to secure a decent spot. You might require more time for larger acts if you want a killer viewpoint
Bring a portable cell phone battery in your drawstring to charge your phone toward the end of the day (you will need it)
Don't wait around trying to coordinate meetups in large groups. If there is an artist you really want to see, go alone and meet up with your friends later. You won't regret seeing your desired artist, and you might meet other really cool people in the process
Escape to the Yuma tent at least once while it's sunny out. The contrast of feeling like you are suddenly indoors at an intimate club that is dark and perfect for getting cracky is super weird and worth the wait to get in
Lose yourself at the Do Lab. I often find that I have the most fun at this tent, and most often I don't even know who is performing. It is the ultimate destination for good vibes
Meeting Other Gay Boys
Like I previously mentioned, it can be a struggle determining which gorgeous guys are straight and gay at this festival. However, there are a few things you can look out for that might help:
Shirtless guys dancing in the Yuma tent to anything that sounds remotely like John Digweed or Justin Martin. Certain genres of house techno like these are dangerously similar to circuit music, possibly resulting in a higher concentration of gays
Shirtless guys close to the stage of any female vocalist's performance
Shirtless guys swallowing drops from what appears to be a dropper tincture
Shirtless guys dancing with other shirtless guys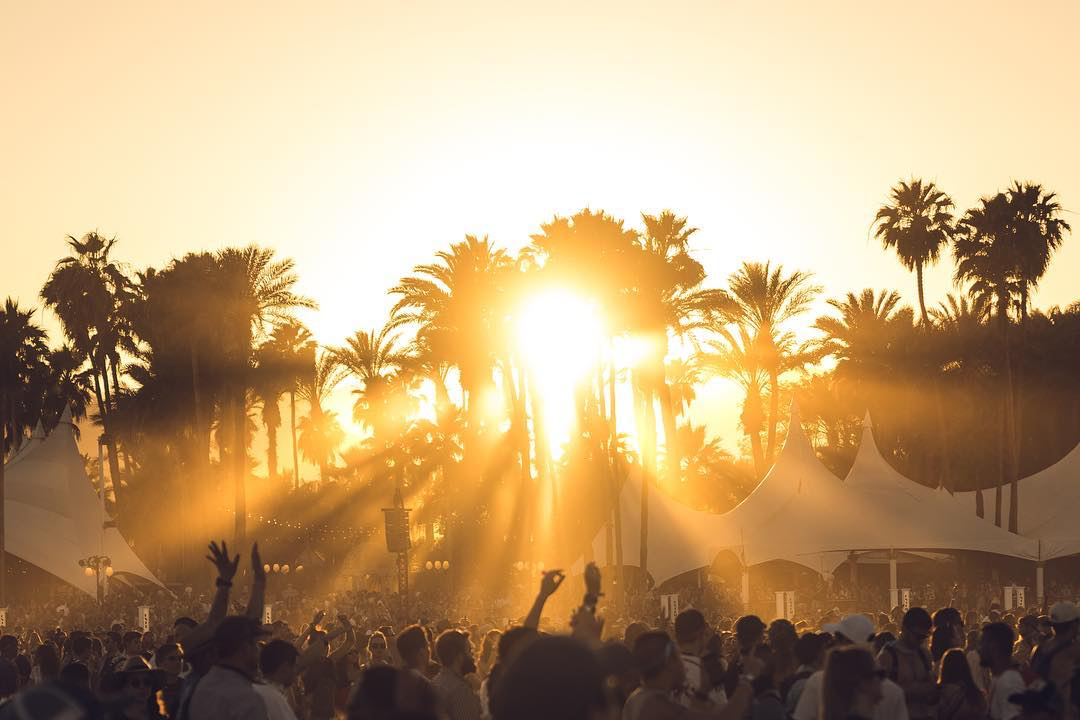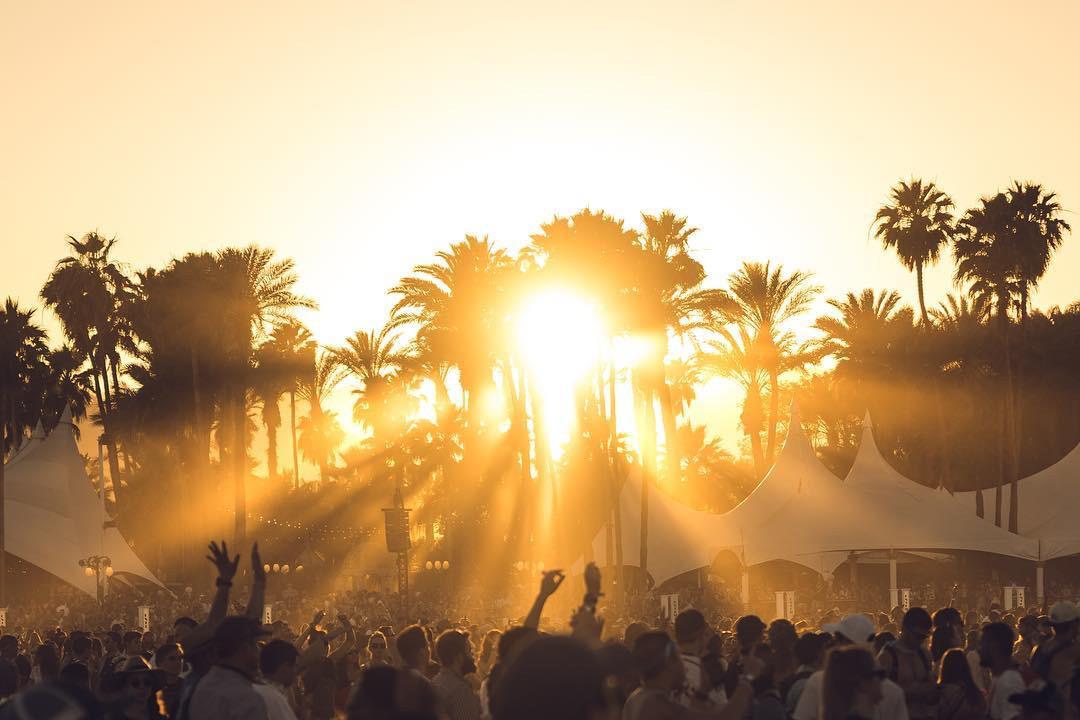 Final Notes
Some of us have waited all year for this weekend, so going a little wilder than usual, splurging a little on clothing/accommodations/parties, and letting go of worries from one's job or "real life" to truly enjoy this point in time is both encouraged and worth it. Love each other, enjoy the beauty of the desert and the music, and worship the sun.