RuPaul's Drag Race All Stars 4 EP 6: LaLaPaRuZa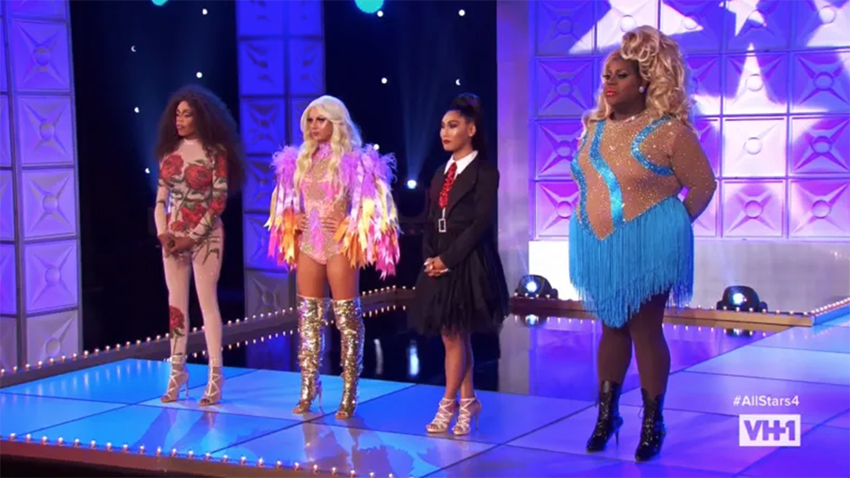 The One Where Nothing Actually Happens But We Ain't That Mad About It
This episode of Drag Race was one that did put a halt in All Stars 4 momentum. We're now at episode 7 with only three eliminated. Maybe Carmen Carrera cursed the show? It's very reminiscent of season 3's essential freeze on the top 5. That said, this episode was cute and fun regardless and we got our jush.
Speaking of jush, jushy Jasmine Masters herself returned along with Farrah Moan, Gia Gunn and Latrice Royale with an opportunity (kind of) to re-enter the competition.
Dramatiques: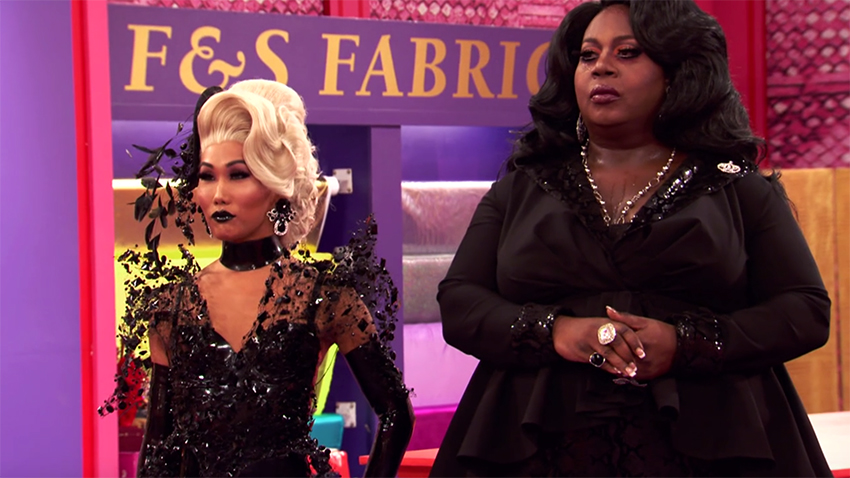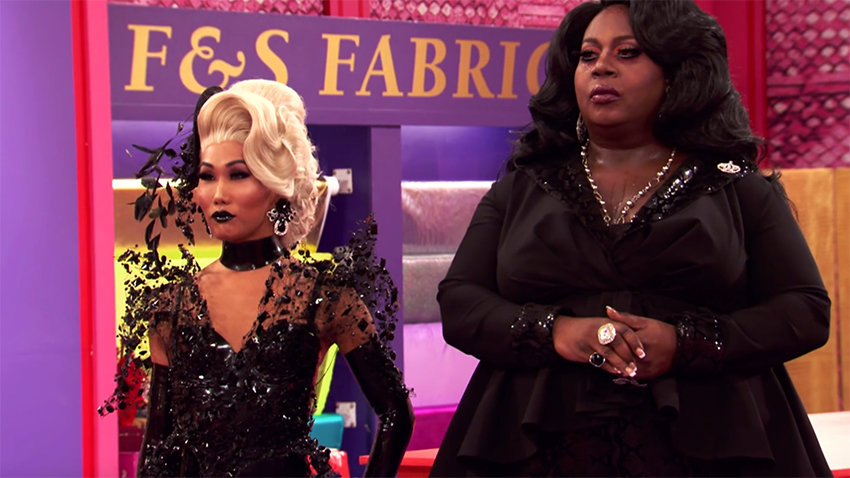 The gag of last episode continues with the returning queens reappearing to give us some drama. Special notice to how beautiful Gia and Jasmine look in their funeral attire. Monique and Trinity are especially plucked over this despite it being really an expected twist.
This year's challenge is a LaLaPaRuZa, a lip sync tournament between the eliminated four and the bottom four of last week. In reverse elimination order, the eliminated Queens are to pick another Queen to perform a knock-out lip sync to a RuPaul song. Gia Gunn gives a sarcastic 'what privilege' line which is probably the meme of the week.
This is reality television shenanigans at their finest, but it's not completely illogical. Lip synching is the most fundamental Drag skill, and if you can't do that well, should you really be in the top 5?
Manila and Monet hold immunity and basically spend the episode chilling out. This is somewhat odd to have no role whatsoever for two contestants. Immunity was last season in season 5 where it died alongside Alyssa Edwards's Katy Perry "impersonation".
Manila and Monet both reveal they were going to both eliminate Valentina which shocks Miss Telenovella 2019. We wonder if perhaps there were plans for a 5v5 tournament originally, but it was adjusted to prevent Valentina's "elimination". Although Valentina would have returned immediately, this episode is drench in the scent of pre-planned storylines which may have interfered.
The girls break off to discuss the drama of their eliminations. First up is Latrice and Monique.
There's two things going on here, and Monique and Latrice do not seem to be communicating well. Monique thinks Latriceis bitter about her elimination (which she probably is), but Latrice is saying she's more annoyed with disingenuous Monique's elimination speech was (which it probably was). Come on, Monique managed to cram in her catchphrases into that tearless scene. Latrice may feel her body of work off the show should count for more in the show than it probably does, but she's no fool. Getting Latrice Royale on your bad side is a quick way to get fellow co-workers off the show on your bad side, Monique probably would do best to listen closer to what Latrice is saying. Everyone's in the right about what they're saying in this scene, but they're in the wrong about how they're applying it.
There's a funny moment where Latrice rules out All Stars 1 as an event that happened to which Monique thinks is unacceptable. We're definitely with Latrice on that one.
Farrah and Valentina then have a cute mirror scene despite not applying make-up. Farrah seems to have spent her eliminated time sitting in some kind of citrus-themed tanning salon. No idea what's going through Farrah's head in this scene, when she directly asks Valentina if she did the worst this episode to which Valentina responds honestly 'yes'. Any objective person watching would agree on this, especially as the other option was Monique who had a great performance and won episode 1. Nevertheless, Farrah takes it as a personal attack on her entire life and career despite asking the question. It's a bit exhausting and tiring scene that makes our sympathy for Farrah grow dimmer and dimmer. Talking about positivity and encouraging emotional openness is one thing, complaining and crying about everything constantly is quite another.
Jasmine Masters is as far away from salt as one can possibly be and feels like she barely cares about this return. But she's happy and here for the airtime, so she's happy, we're happy. Great. Cut.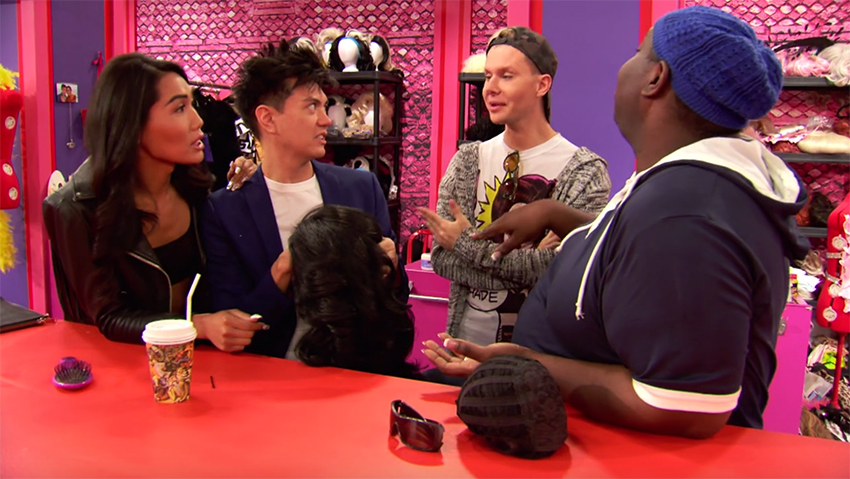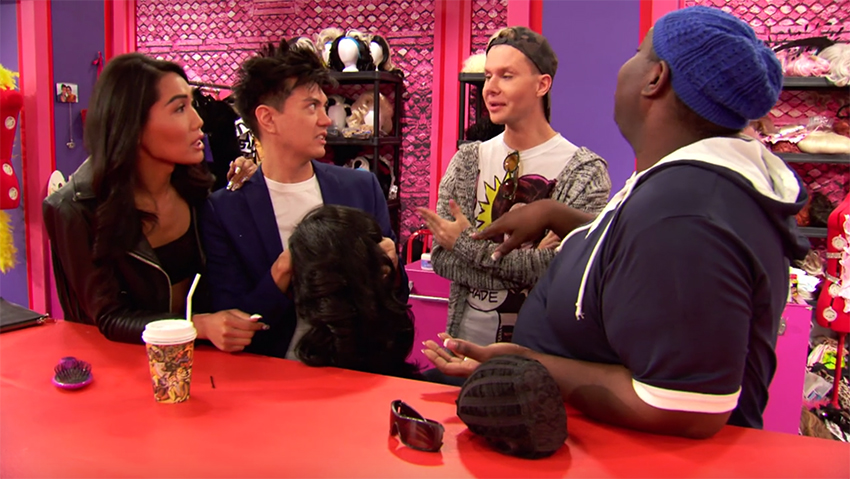 Gia does not get a weepy scene with Manila, instead she takes up her mantle once more as narrator and goes around mixing the pot, attempting to ruffle Trinity's feathers. Trinity, of course, says she's refusing the bait, but is clearly taking the bait even so. Perhaps producers should just hire Gia for next season.
She does however get a very nice scene where she appreciates Naomi and her confidence, saying that she wishes she was more like that. It's a nice scene that shows the sweeter side of Gia. Naomi has had next to no screentime this season, so it's nice Gia is blessing her with it here. Turns out Farrah was wrong. Screentime is directly related to how close you are to standing near Gia.
Jasmine and Latrice just have a friendly chat that's really nice, no drama, just Queens having fun and being friends. This is the kind of work room banter that's been sorely lacking from this season and we hope Season 11 and All Stars 5 take some tips.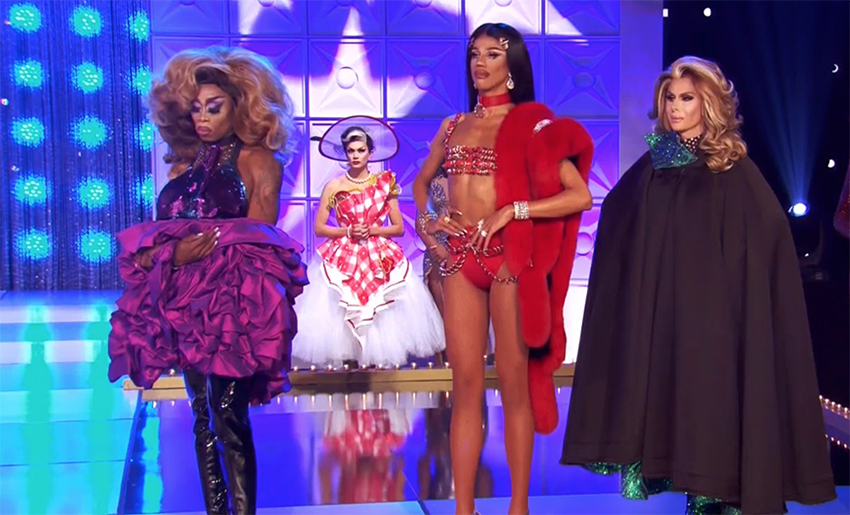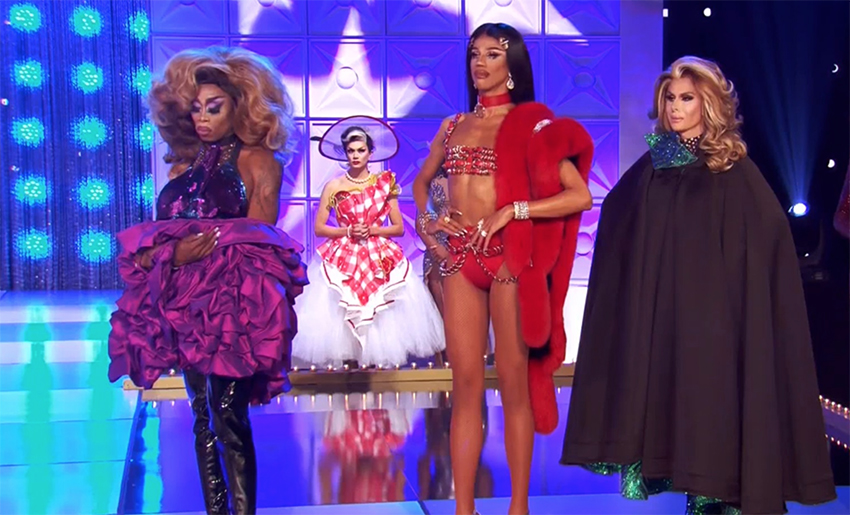 Lip Synques:
Jasmine's lip sync is revealed first, and she's been forced to go against Trinity to the song "Peanut Butter". (Why?). Peanut Butter is really just Freaky Money, but there's no Shangela in sunglasses to keep us entertained today.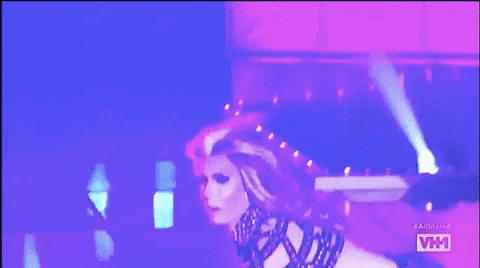 Jasmine looks cute in a rose catsuit and does well enough even if she doesn't know the words. Trinity has a particularly dull reveal and gives a serviceable one. The best moment is Jasmine's confessional giggling how she can't shake her ass with her pads on. She also serves us a glorious backwards roll across the stage. Trinity gives us her signature ass jiggle and that's really it. Trinity wins.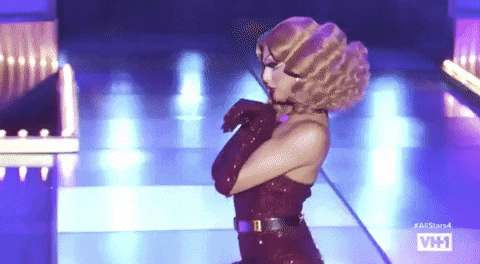 Farrah Moan is next, and it's revealed she selected Valentina. The song is revealed to be "Kitty Girl" (not the good All Stars 3 remix, sorry). Farrah's in a ribbon-y dance-y costume with shoes that don't go well. Valentina looks stunning in a catsuit and basically annihilates Farrah within three seconds. This is probably Farrah's best lip sync to date, but it's really not all that notable. The best part is Farrah revealing Valentina's name while Valentina smirks like the cat got the cream (cat joke). She knew she ain't going home today. Farrah tries an ass-jiggle which is a bad idea after Trinity just did that, Farrah's Ass really was the villain of the season. Valentina wins with her trademark mix of camp and sex.
Gia Gunn serves Japanese idol realness in a uniform-and-tie combo and reveals she selected Naomi Smalls. The song is "Adrenaline". Naomi does what she needed to do and starts off in stunning red leather lingerie, it's her way of saying 'I don't need any reveals' and it pays off.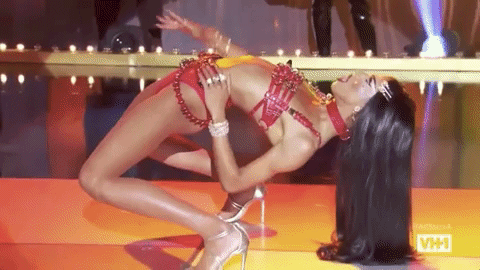 Gia and Naomi is the best of the night, the vogue-off we've been waiting seasons for, with Gia performing all the controlled stunts and moves she's famous for, and Naomi gives us an amazing backwards bend using her height and legs to her advantage. This should have been the double shante. The girls both work it, but eventually Naomi is declared the winner.
Last up is Latrice who had the choice to pick from everyone, and she saw the game and picked Monique Heart. The last song is "Sissy That Walk" (finally, a RuSong people care about). Latrice is a fringe pageant bodysuit which isn't great when she's being read for repetitive and boring runways. But, it's appropriate for the challenge.
Latrice and Monique give pretty similar performances, high energy and lots of stunts. Both have their wig reveals and their splits and it's overall and impressive lip sync. Somewhat underwhelming after Gia/Naomi, but it's a close call. We think Latrice's stunts were a little better timed and is serving better face than Monique's and beat her fair and square.
Latrice Royale is declared the winner and the returnee to the season to the delight of Manila Luzon (in a glampy spaghetti themed runway because there's probably no spaghetti-runway). RuPaul does a fake-out and declares Monique is safe too. Monique then flops in shock to the floor.
This is the bit of the episode that made the whole thing feel a bit redundant. Someone needed to go home to give it some real stakes. It sort of just felt like a way to bring Latrice back in. Don't get us wrong, that's great, but someone needed to hightail it out to give it some real weight.
Concludiques:
Ideally Gia/Naomi should have been the double shante, but Monique was the only girl that felt like she did not truly beat her opponent. The episode ends with more Queens than it started which sort of defeats the point.
The twist is better than All Stars 3 which felt so forced and artificial that we had our eyes rolling, but it flopped at the finish line.
We would have put some better songs as the lip syncs from non-Ru artists, but if we had to use RuPaul songs, there are better choices than "Peanut Butter".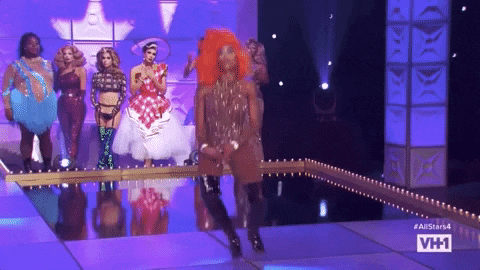 Nevertheless, it was an entertaining episode full of Queen interaction and drama. If Latrice is eliminated next episode the stakes for this episode will be even lower, and considering the record of returnees – Carmen, Kenya, Trixie, Naysha, Tatianna, Alyssa, Morgan – it's more likely than not. Hopefully, Latrice Royale will break the curse and redeem herself in the eyes of some of the fans who feel Drag Queens must be chipper wholesome people 24/7.
Overall Rating: 7/10
This article was written by our fabulous contributing editor, James Pearbutter.
All images courtesy of VH1.