My Favorite Art Exhibitions Around the World
One of my favorite things to do when I visit another city is to patronize the local art museums. I have spent many amazing hours in galleries both large and small where I have discovered the work of a new artist or been touched in a new way by an old favorite.
It is a source of continual fascination to me that Jewish art and culture have influenced so many creative minds around the world. Often without even realizing it, patrons who visit an exhibition are being exposed to the perspective of the Jewish people or that of people who have been influenced by their interactions with Judaism. It creates a complicated nexus that transcends a single religion or culture.
With this in mind, I'm bringing you a list of my favorite art exhibitions that are taking place around the world. Try to visit them, if you can. They may influence and inspire you in surprising and unexpected ways.
1. "Klimt & Rodin: An Artistic Encounter," San Francisco Fine Arts Museum
In the first major exhibition of Gustav Klimt's work on the West Coast of the United States, patrons have a rare opportunity to experience the connection between the work of two remarkable artists. August Rodin and Klimt likely only met once in 1902, but their respective places at the forefront of modern sculpture and painting leave them forever intertwined in the aesthetic of the era. This breathtaking survey provides a view of magnificent depth into the work of both artists. Of particular note are Klimt's portraits, many of which have as their subjects members of Vienna's elite Jewish society of the early 20th century. The fascinating transformation from Victorian garb to liberated flapper is something not to be missed.
2. "Blood: Uniting & Dividing," POLIN Museum of the History of Polish Jews, Warsaw; soon heading to Galicia Jewish Museum, Krakow
A fascinating exploration of the meaning of blood within the Jewish culture, this exhibition is currently being installed at the Galicia Jewish Museum in Krakow. The various works are collected and displayed in an effort to put blood into the context of Jewish culture through the lenses of religion, society, and history. Blood became a critical symbol for the Jewish faith from the moment of the covenant made between God and the Israelites on Mount Sinai. Through the exhibit, patrons will have an opportunity to explore traditional Jewish medical practices as well as the groundbreaking work of Professor Ludwik Hirszfeld, who pioneered our knowledge of blood groups. Is it possible that the Jewish people have different blood groups when compared with other ethnicities? Blood relationships, rituals, myths, medicine and more are all examined through the varied pieces that appear in this exhibit. Diverse artists such as Anish Kapoor, Marc Chagall, Eliza Proszczuk and Moshe Gershuni all are featured.
3. "Welcome to Jerusalem," Jewish Museum, Berlin
Whether you worship at a synagogue, a church or a mosque, this exhibition is bound to be of interest. Disputes over Jerusalem have raged for centuries, and it seems unlikely that these disputes will be resolved in the near future. This is because the city sits at the very nexus of three of the world's great religions. It is a site of a constant religious, political and cultural war. It is these factors that make "Welcome to Jerusalem" such an essential exhibition. This collection follows the history of the city from its earliest decades to the present day. Of particular note are the works that detail the history of the Temple Mount, one of the holiest sites on Earth and considered to be the site of God's eternal presence. That it is being shown at the Jewish Museum in Berlin is particularly fitting, and all who attend are certain to be moved by the experience.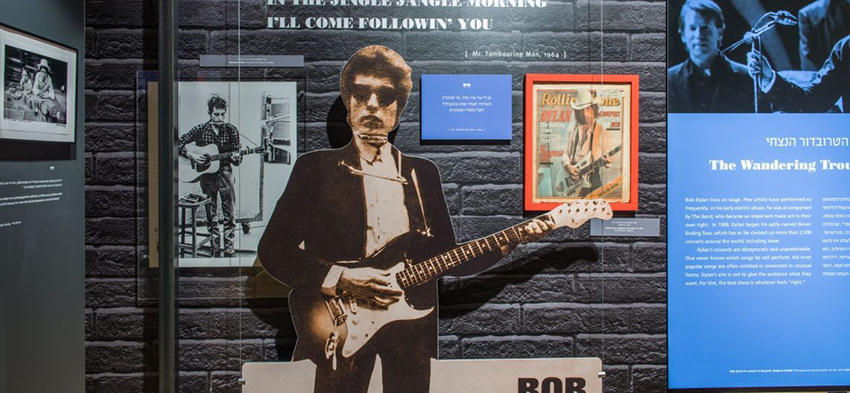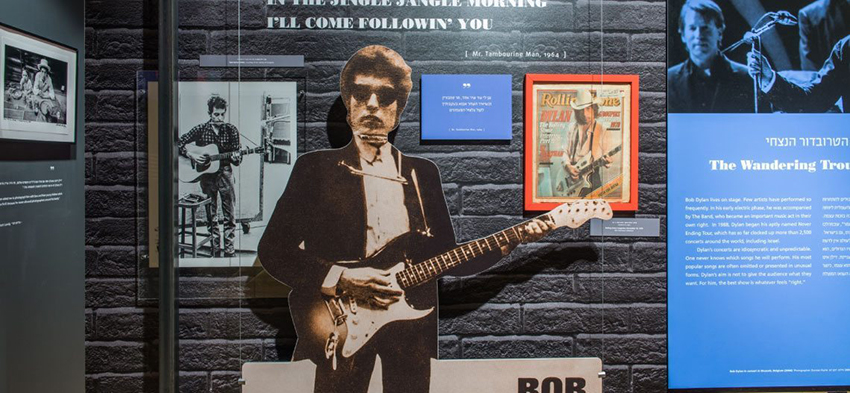 4. "Forever Young – Bob Dylan at 75," Beit Hatfutsot, Museum of the Jewish People, Tel Aviv, Israel
Perhaps no Jewish musician is as well-known and revered as Bob Dylan. With his 75th birthday, it seems like a particularly opportune time to explore the man, his work and his influence on not only the Jewish culture but also American culture at large. This eye-opening exhibit eschews the path of a chronological telling of the artist's life in favor of a less-obvious route. Visitors have a chance to come to a greater understanding of the social revolution in which Dylan played a central role. Also examined is Dylan's influence on music throughout the world. Perhaps most interesting is the opportunity to look at how Dylan relates to his Jewish faith and culture. Images captured by the official photographer of the Woodstock Festival are on display for the first time in Israel, and a documentary called "My Dylan" features modern Israeli musicians discussing how this iconic artist's career has influenced them.
5. "Jewish Folktales Retold: Artist as Maggid," Contemporary Jewish Museum, San Francisco
Jewish folklore provides the centerpiece for this exhibition, which collects the work of more than a dozen contemporary artists. Maggids themselves are fabled figures in Jewish culture, and each of these renowned artists has been invited to become a maggid, or storyteller, themselves for the purposes of this exhibit. Well-known artists such as Dina Goldstein, Michael Arcega, Mads Lynnerup, Vera Iliatova, Chris Sollars and many others contributed their vision to this exhibit. Each artist selected a folktale from which to produce their work, combining elements of horror, religion, and superstition with academic research to arrive at thought-provoking and challenging new pieces. The tales relied upon are as varied as the artists themselves, yet they all highlight an important component of Jewish history and culture.