RuPaul's Drag Race Season 11: Meet Your Queens!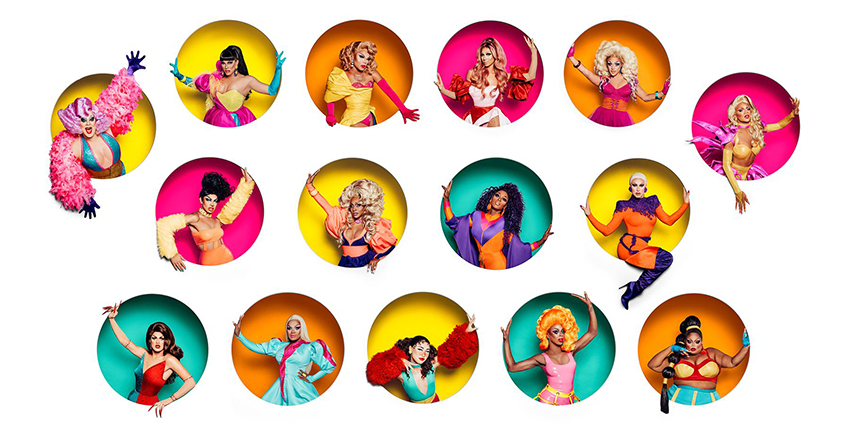 Season 11's around the corner already, and there's a new line up of girls on the menu to fall in love with.
In this article, we'll help you get to know them and speculate on their show trajectories based on previous storylines we've seen on the show. These speculations are what we think the producers will see, and should not be seen as a full approximation of these Queens' talent and ability.
We implore you to go see all these girls live, check them out on social media and see for yourselves what they can do because what you see on the television show, RuPaul's Drag Race, isn't always on truth.
At the end we'll weigh it up and guess the elimination order,
Get to know the Queens of Season 11!
Sir Honey Davenport – New York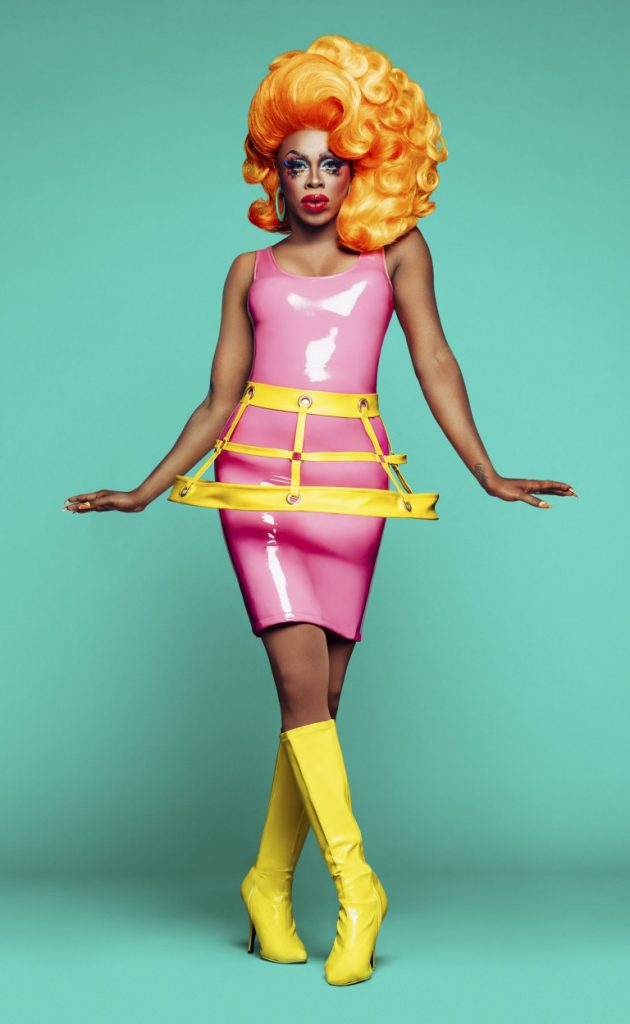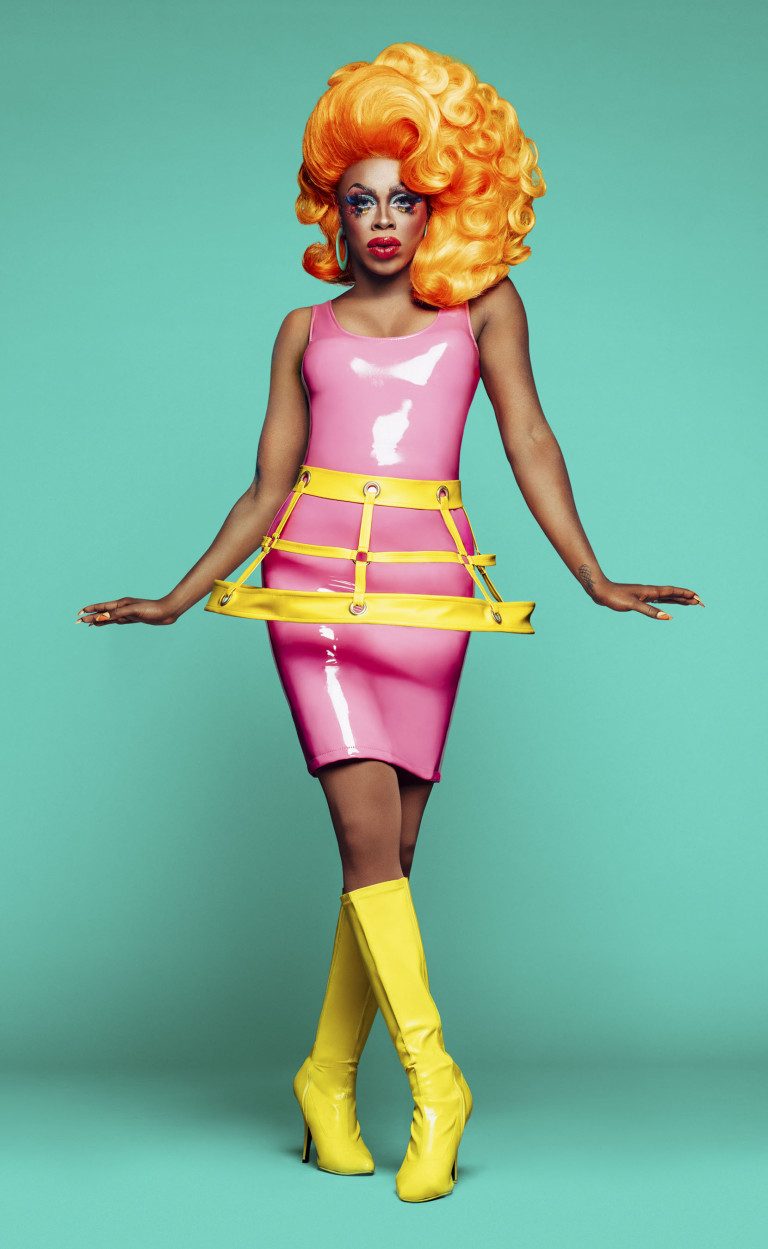 The name's very familiar, Sir Honey Davenport is the Drag daughter of The Lady Deja Davenport, sister to season 2's Sahara Davenport and season 7/AS3 runner up, Kennedy Davenport. Making her the drag niece of our familiar Davenports. She's also the drag mother of season 10/AS4, Monet X Change (formerly known as Monet X Change Davenport).
The Sir is indicative of Honey's trademark gender-bending style of Drag. Think Kevin Aviance in bold-colored mohawks. Honey is also a fiercely political professional DJ and comes into the competition with an already sizeable discography, check out the catchy T.R.O.U.B.L.E below. We won't have to grimace through any post-Drag Race music videos with this one. Her high energy performances and versatility might serve her well, but Drag Race has not favoured the mainstays of the New York scene, instead favouring the hot-and-upcomers like Aquaria and Miz Cracker. We fear that Honey's 10 year-long career of NYC club drag will not be deemed marketable for the new generation of drag, or rather Drag Race, fans like Honey's close compatriot Yuhua Hamasaki before her. Nevertheless, if you are a fan of drag beyond the television show, this is a Queen to absolutely go and see at once.
Ariel Versace – New Jersey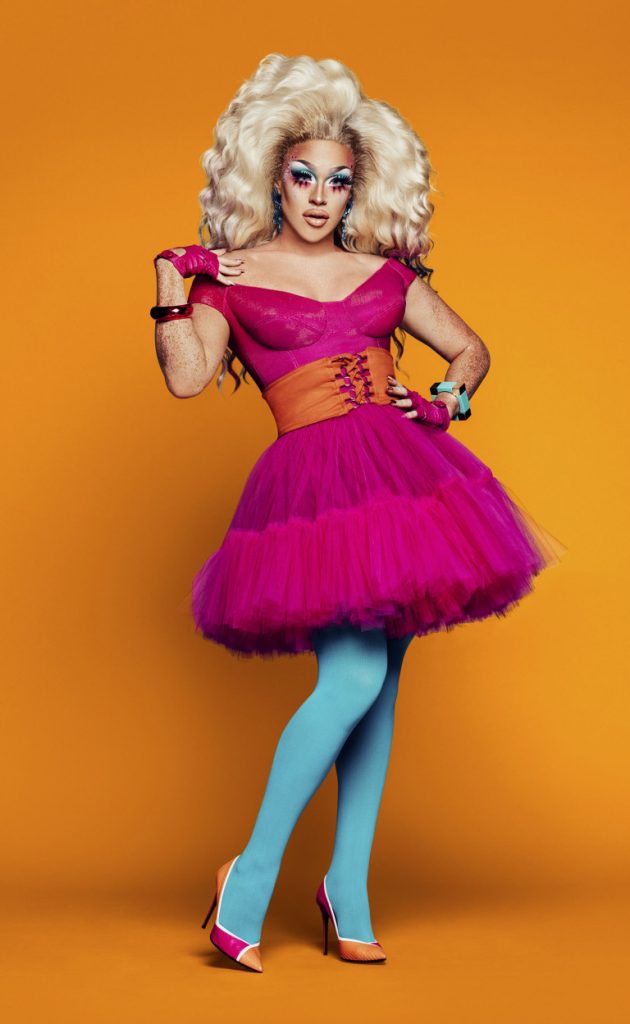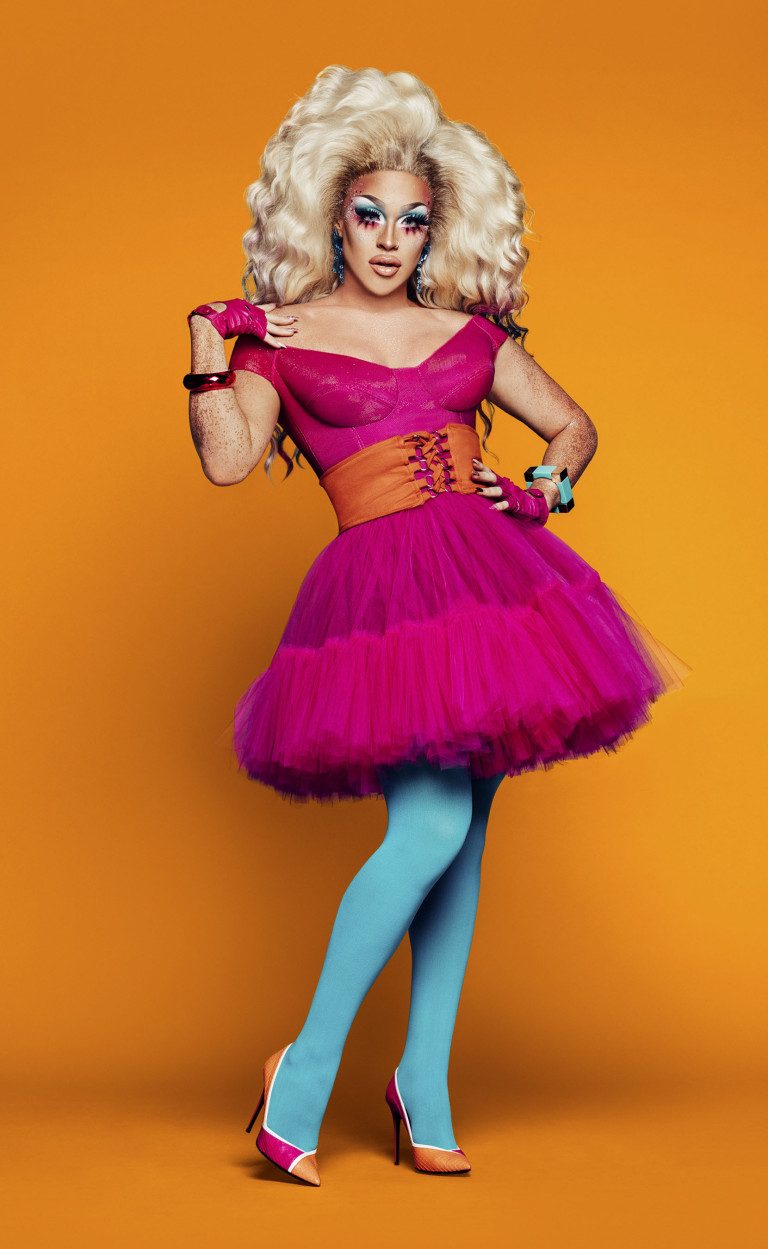 While most Queens favor the Barbie aesthetic, even more so with the behemoth popularity of Trixie Mattel, Ariel goes for a more Bratz aesthetic. Think bright hair, big hair, glitter and heavy paint.
Ariel's known to be somewhat messy and controversial, she did a September 11th performance dressed as a Muslim woman with a bomb vest which upset the Philidelphia queer community in 2014. Though the theme of the night was to be offensive, many found this to be a step, if not meeting a new long-jump world record in poor taste. Nonetheless, Ariel has amassed quite a following online with her youthful aesthetic and make up tutorials. One might compare her to Aja on season 9 who started the show in a similar position, she could be pulled far into the series like Miss Fame, or simply fizzle out like Aja. All in all, we suspect Drag Race are not currently looking for further controversial members to add to their winner's circle with Sharon Needles and Tyra Sanchez already present.
Plastique Tiara – Texas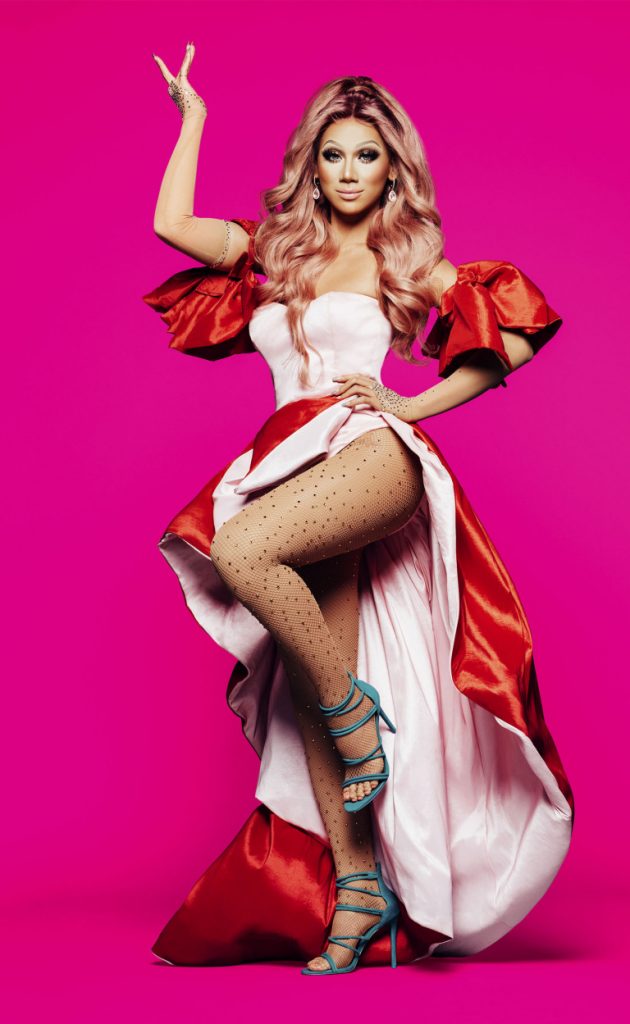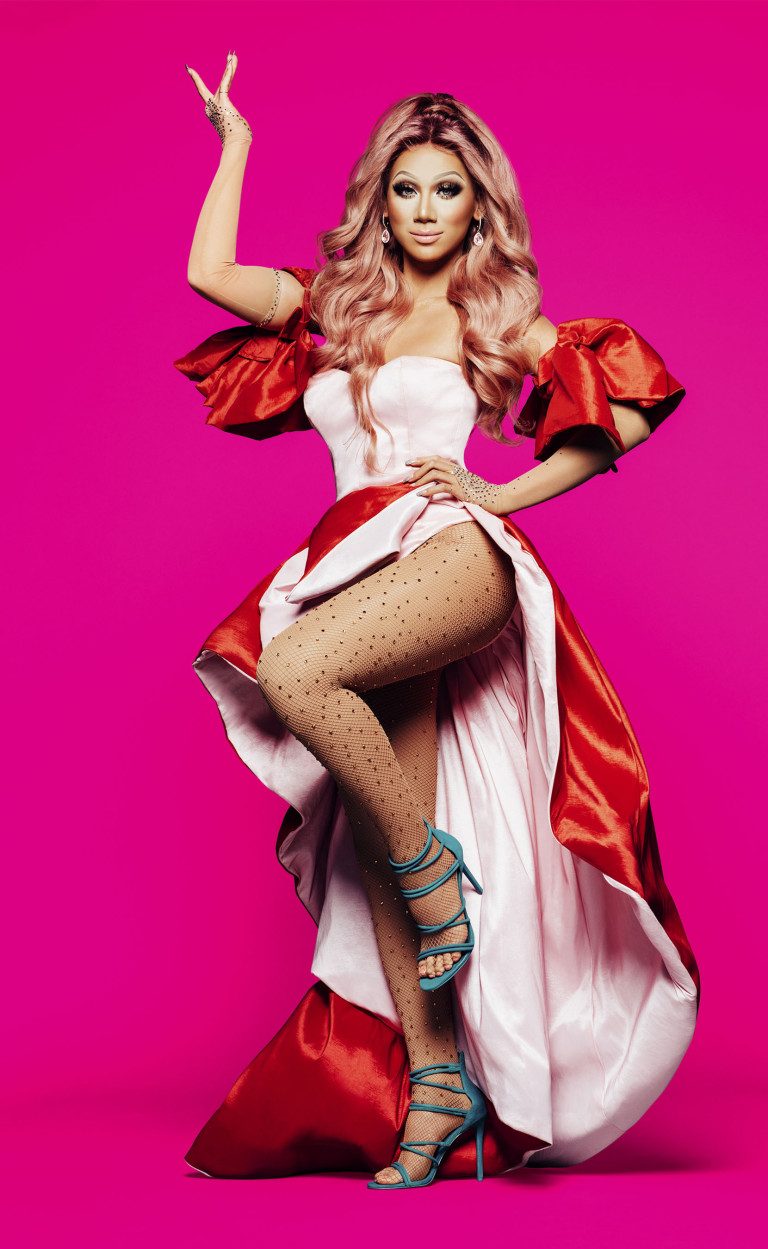 If Ariel Versace is Aja on season 9, Plastique Tiara is Farrah Moan with an even more sizeable online following. This Vietnamese princess is part of the legendary Haus of Edwards, and daughter of royalty Alyssa Edwards herself (that also makes her the sister of local robbed goddess, Shangela Laquifa Wadley).
Plastique is one of the youngest competitors ever at age 21, and like Aquaria before her, it seems producers have been waiting until she is old enough to compete. She has polished looks, with special credit to her gorgeous wigs, and her absolutely stunning mug. We're expecting some fierce runways from this girl.
But, before the Farrah Moan comparison gets too real, we'll point out that Plastique does have the performance skills to prove she's more than just a 'look' Queen (she's an Edwards girl, folks!). Plastique may be unstoppable, but with Aquaria winning season 10 who fills a similar young-upstart role, we might not see her make it to the finale. But, there's always All Stars.
Soju – Illinois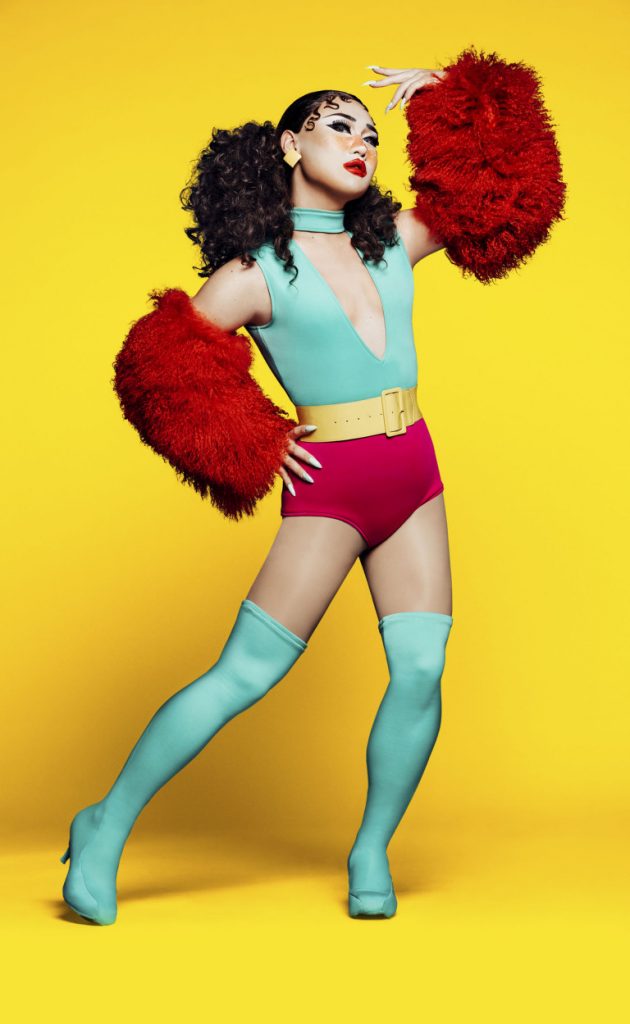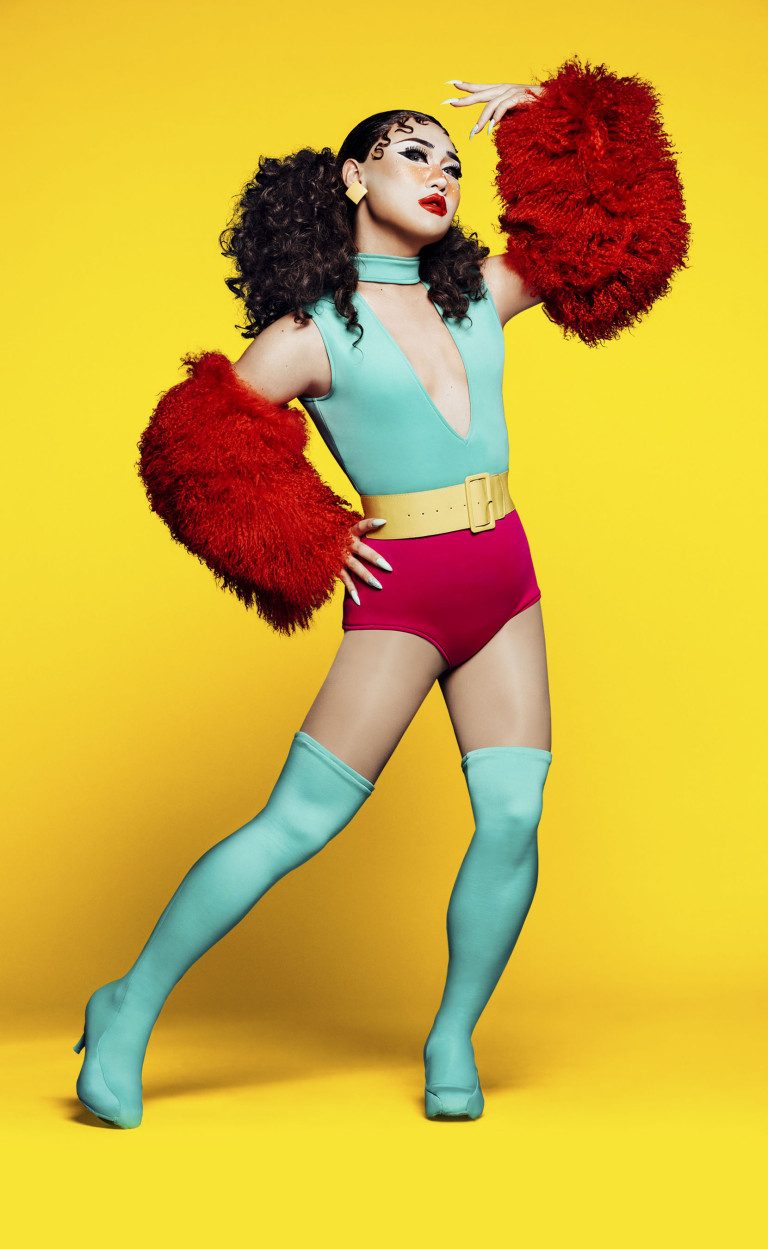 Soju, a Chicago sister and unfortunately gets caught up with being called a low-rent Kim Chi owing to the fact they're both Korean and have iconic parts of Korean cuisine as names, though the similarities end there and any further ones are really only there if you have a shallow understanding of Asian popular culture. Soju's references are fresher and more current than Kim Chi who for a supposed anime queen hasn't seemed to pull a reference from post 2002. Soju also takes to K-pop and it shows in her rather unique mug with the adorable freckles we've come to know from Shot with Soju, a Drag interview series which sees reasonable traffic on Youtube.
She's a black belt in taekwondo to boot, so she could literally kick ass if she wants.
Then again, Soju does seem to lack confidence and this could really do her in. We hope her lowkey dismissal of early-out Queens from seasons past isn't going to come bite her in the ass.
Nina West – Ohio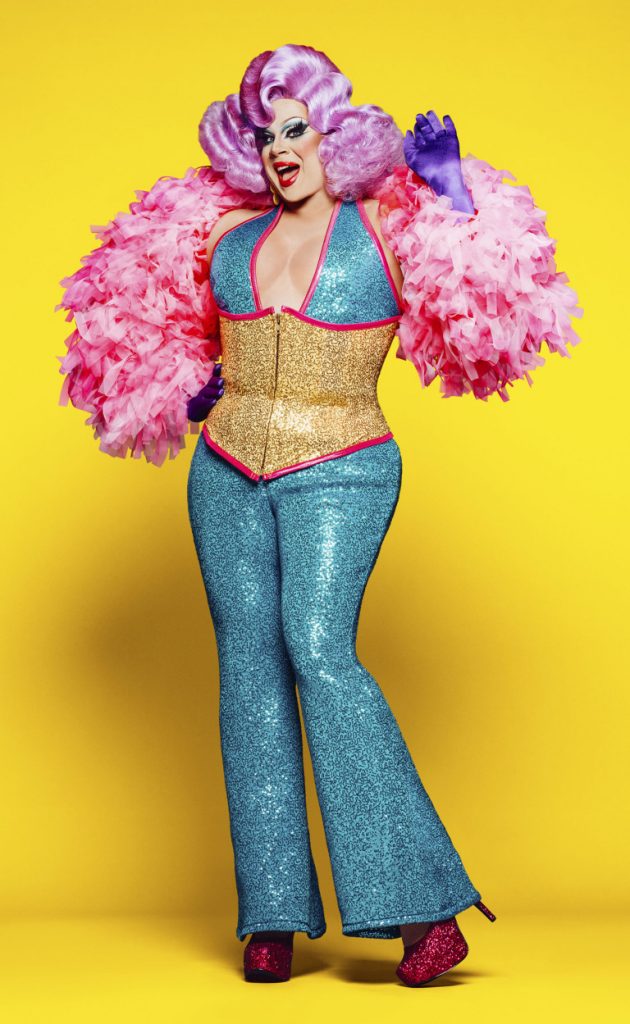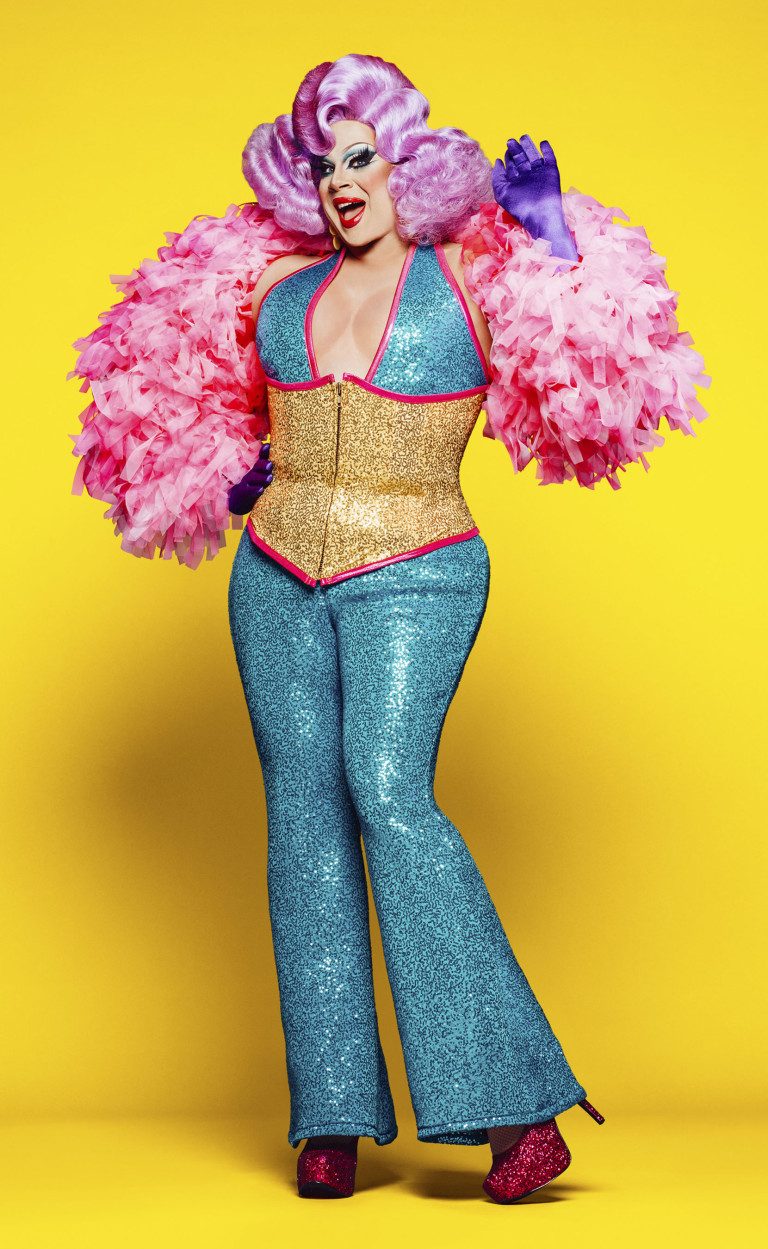 The Columbus legend is taking a break from philanthropy to take a trip to LA. When this old-school Queen isn't finding a few more thousand dollars for charity, she can be found inspiring her community.
Nina West is an old-school camp Queen of a type that any real Drag fan recognizes, she typifies the local workhorse Queen. Queens like Cynthia Lee Fontaine and Yuhua Hamasaki rarely get credit for helping to build up local drag in their community, but with Nina West her popularity and presence is even harder to ignore. She's been Entertainer of the Year, and is one of Columbus' most beloved citizens after all.
Other Queens of this type – Mrs Kasha Davis, Darienne Lake, Penny Traition, Pandora Boxx – have not resonated strongly with the audiences of today despite dripping in talent. But, Nina's reference pool curves a bit younger thanks to her love of Disney. Rivals may handwave her off as a Disney Queen, and true, we don't think there's a Queen on Earth who loves Disney more than Nina West, but this could translate well to a younger audience and the Disney Gays™. We can't exactly say it's revolutionary by any means, but appealing to the masses will likely serve her well in the competition, and a potential big girl winner storyline seems to be in the works.
She also looks like my ex-boyfriend which is worrying.
A'keria Chanel Davenport – Texas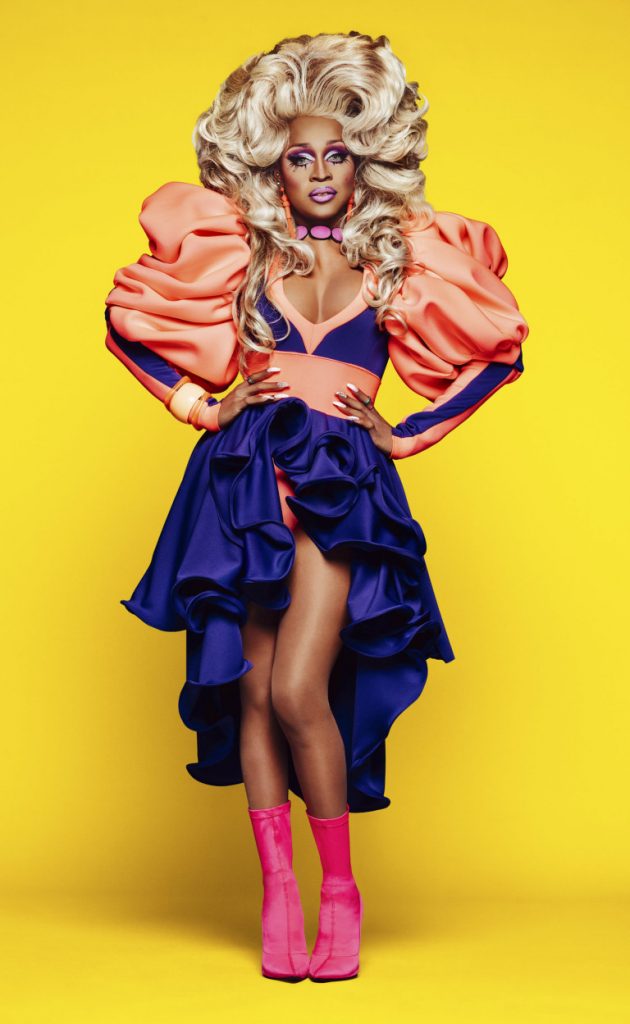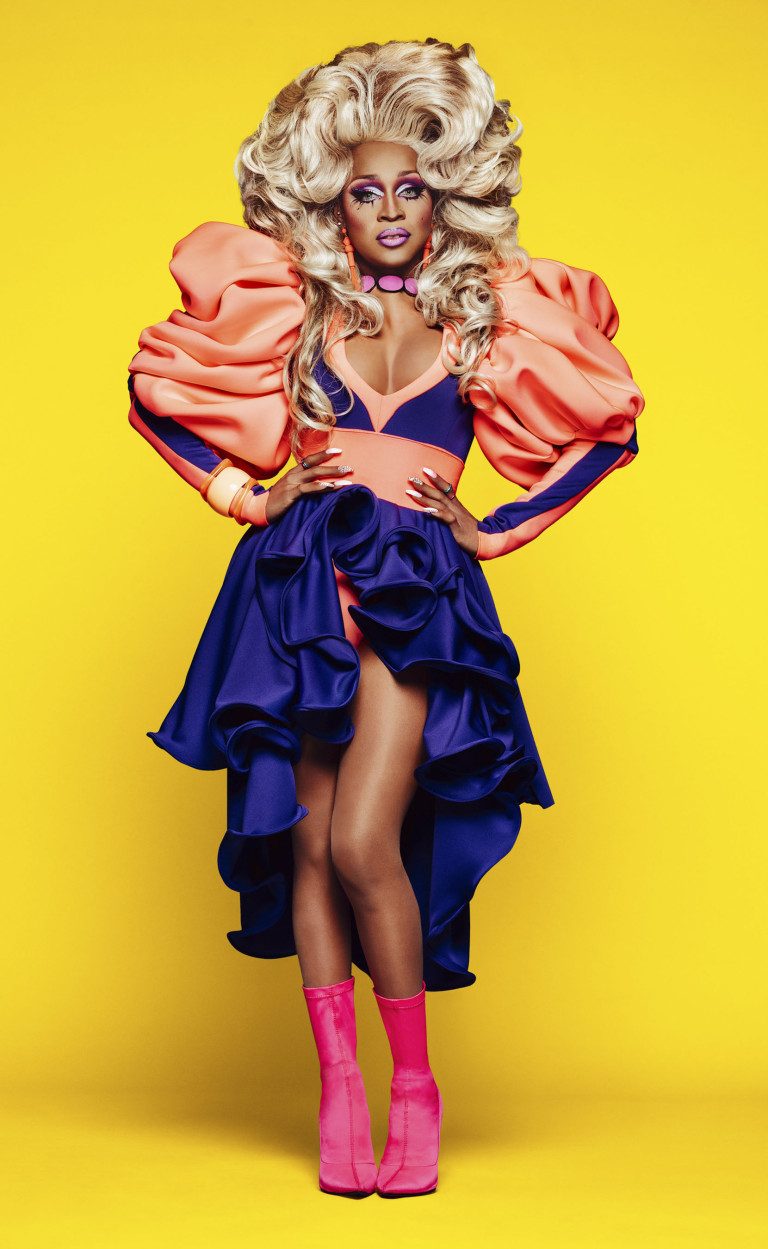 She calls herself 'The Ruler', and she certainly rules the Pageant scene. A'keria's among a myriad of other titles – a Miss Black Universe, and Miss International Vogue. Like Honey, A'keria is another niece of Kennedy and Sahara, but she's from the Texas branch (daughter of Armani Nicole Davenport).
Asia O'Hara gave us a hopeful glimpse to finally see a through-and-through Pageant girl snatch the Drag Race crown after years of Pageant girls being tossed aside, but after the infamous butterfly massacre of Janet Jackson, our hopes were quickly dashed. 
A'keria fills a similar role, and we really think she has the stuff to take up the mantle this year. On paper, A'keria is one of the girls to beat, with a unique style of lip sync that will leave you dazed, a gorgeous mug and polished looks.
We're bowing down to this gorgeous Queen already.
Mercedes Imam Diamond – Minnesota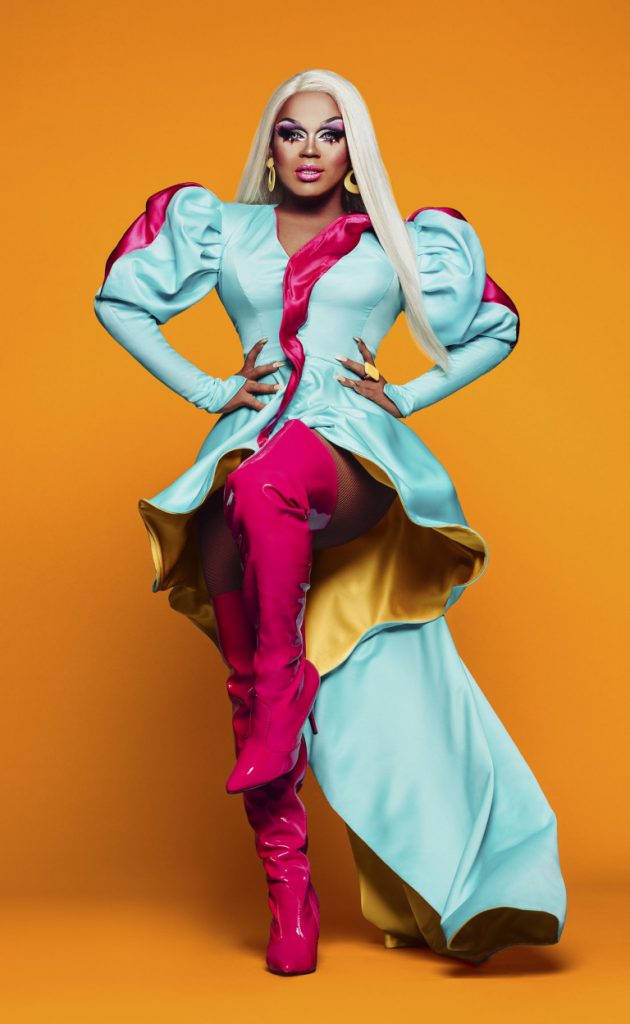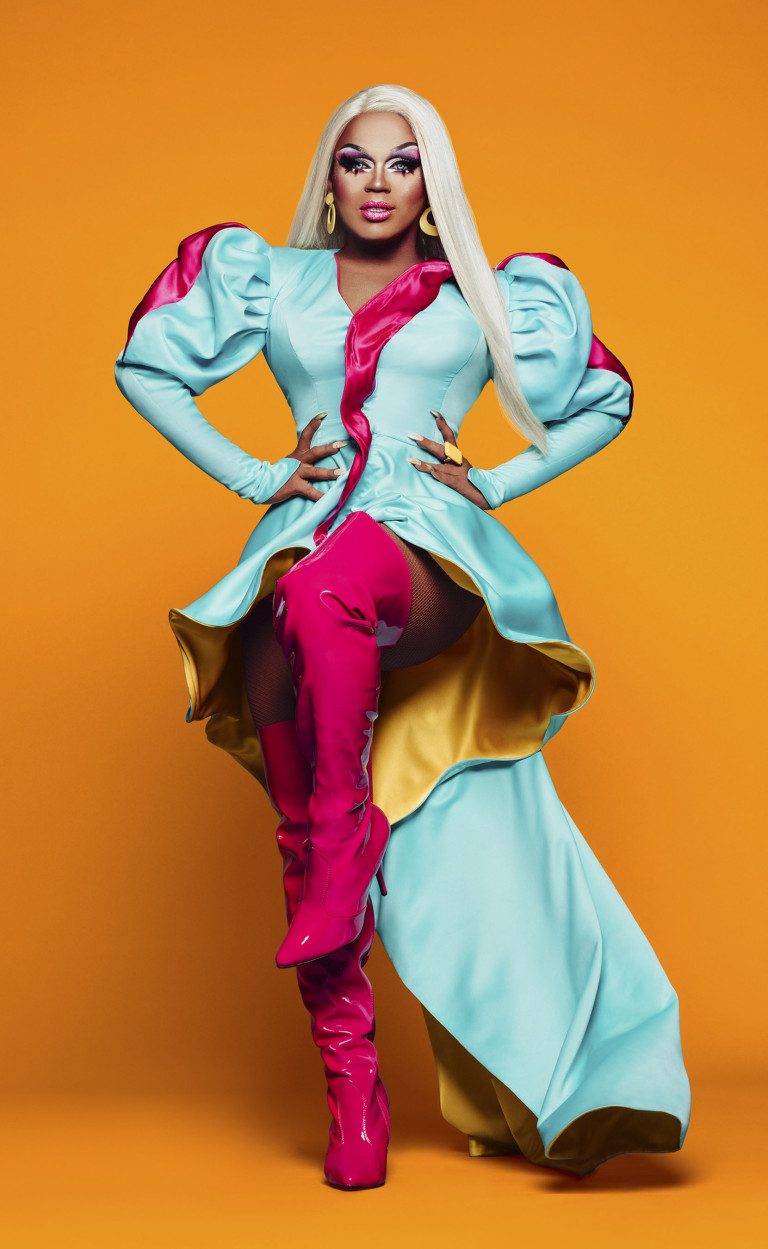 A pageant girl, but one that lacks the competition prestige that other Pageant girls on this list have claimed, this Queen is perhaps medium sized fish in a small pond. This story can work out well just as it did for Monique Heart who's charisma catapulted her to popularity, or the producers could eliminate her before she's even given a chance like Jaymes Mansfield.
Mercedes will be the first Muslim Queen on the show, and incorporates her African heritage into her looks and performances.
Brooke Lynn Hytes – Tennessee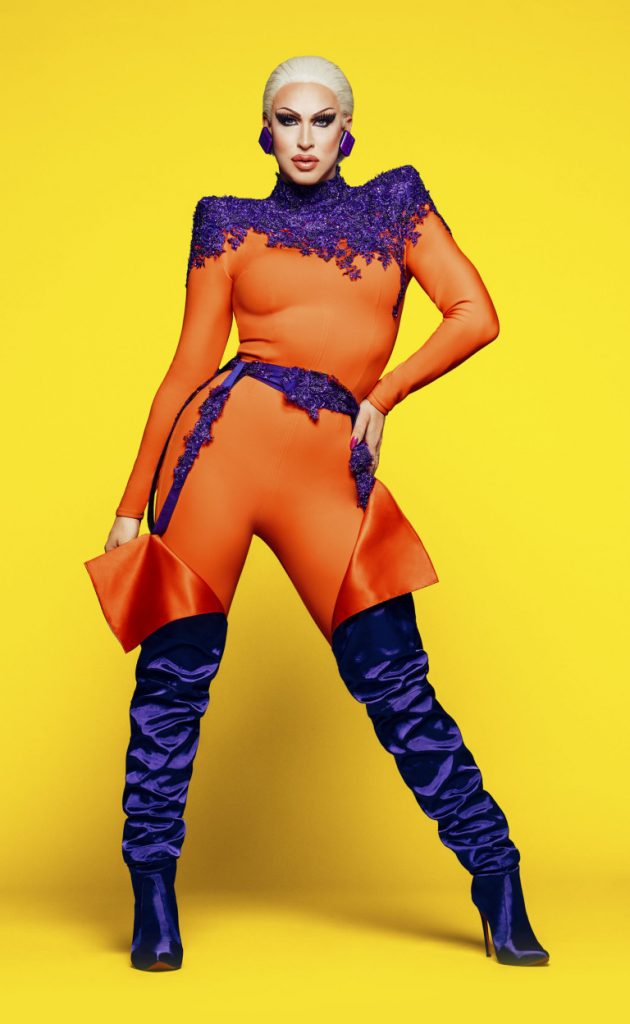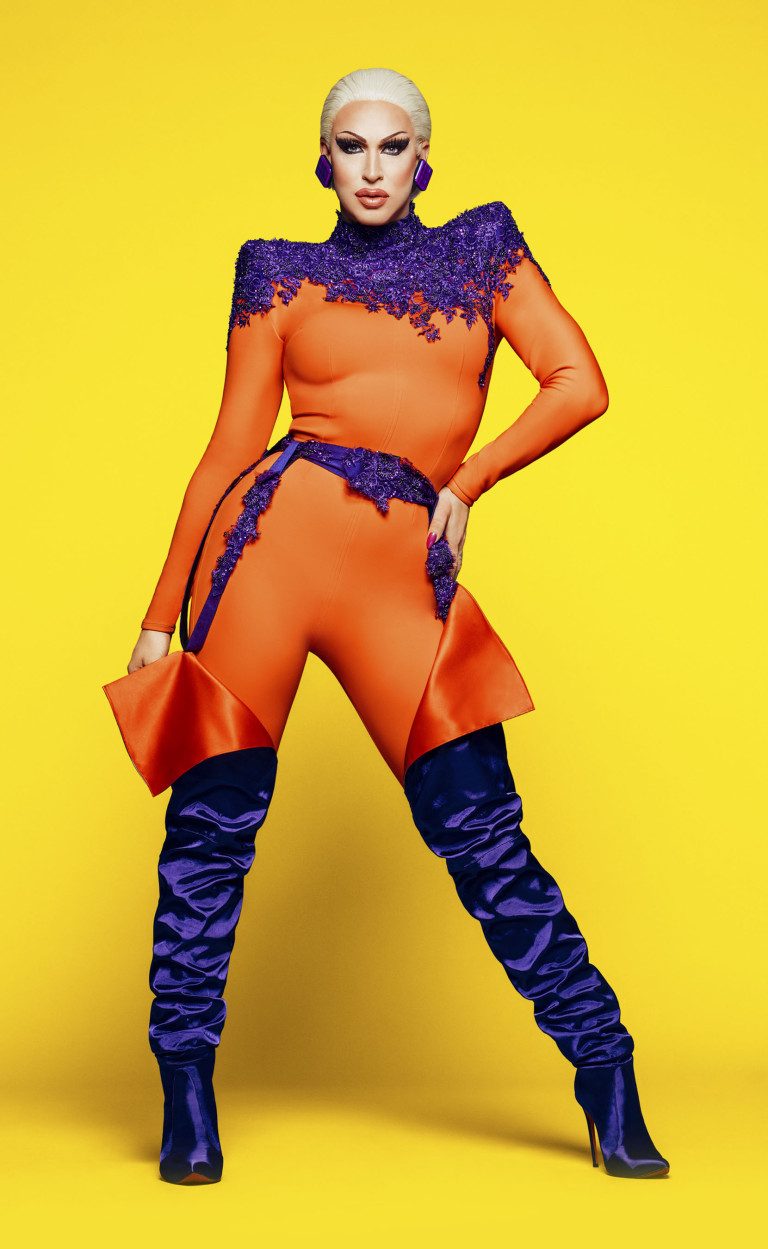 Brooke Lynn Hytes, don't let the name fool you, she's actually Canadian and will be our first Queen from beyond the northern border. As she currently resides in Nashville, and her toned muscles and aesthetic might at first remind you of Kameron Michaels, but it would be a mistake to compare. Brooke is a talent powerhouse and even a professional ballerina (which means she probably has more than Kameron's three dance moves).
Brooke has the diversity in performance and the training to outshine the rest, and with this season shaping up to looking like one of performance rather than look, she's sititng pretty.
She's also a Miss Continental (perhaps the most recognised pageant in Drag), yes, we know Naysha Lopez became Eliminaysha Lopez pretty darn fast, but Brooke knows how to make clothes, and is not a Rectangle Girl of the World.
We can see Brooke getting far and possibly even snatching that elusive crown.
Kahanna Montrese – Nevada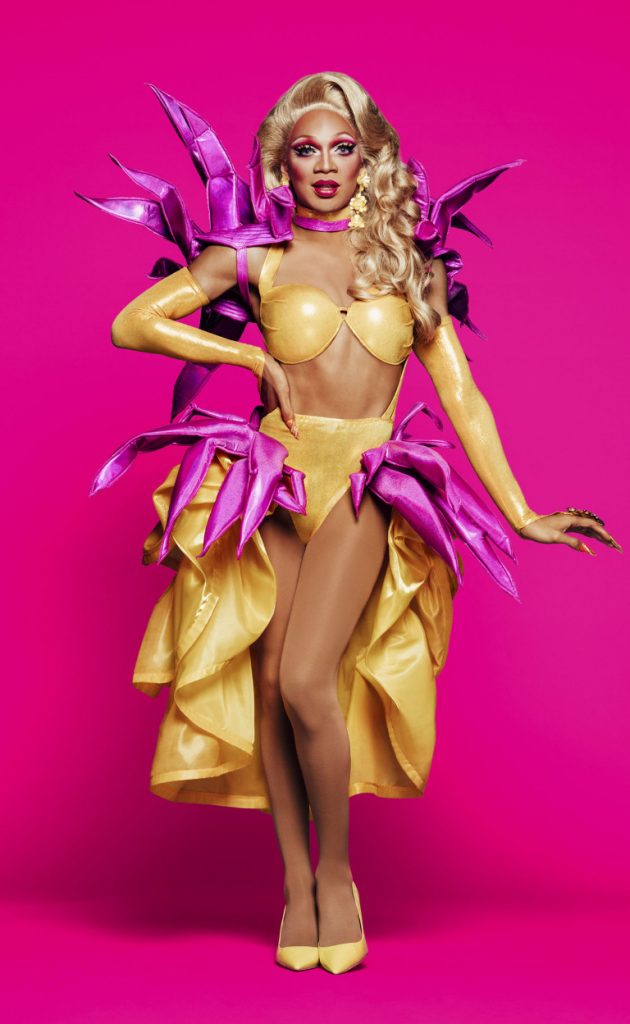 It's really is a season of family this year with the much requested Kahanna Montrese, daughter of Drag Race's greatest lip syncher of all time, Coco Montrese. A Las Vegas powerhouse, trained dancer, total stunner and someone makes us feel some sort of way downstairs when she's out of Drag, Kahanna has nine years' experience under the tutelage of one of Drag's greats. She shouldn't be underestimated.
But, Drag Race was quick to drop Coco on All Stars 2 thanks to a poor talent show decision on Coco's part and treated her as a non-event on the infamous facecrack-of-the century RuTurn episode, Coco has been eclipsed by her season 5 sisters, having a famous mother is all well and good but there are several other famous relatives in this cast that Coco unfortunately might be a strong enough link.
Ra'jah O'Hara – Texas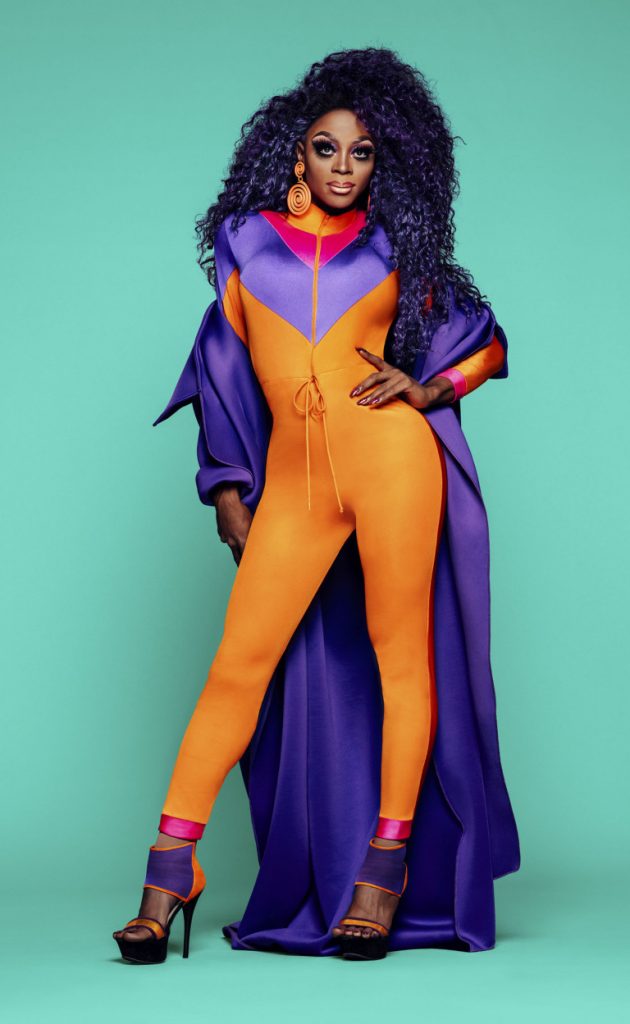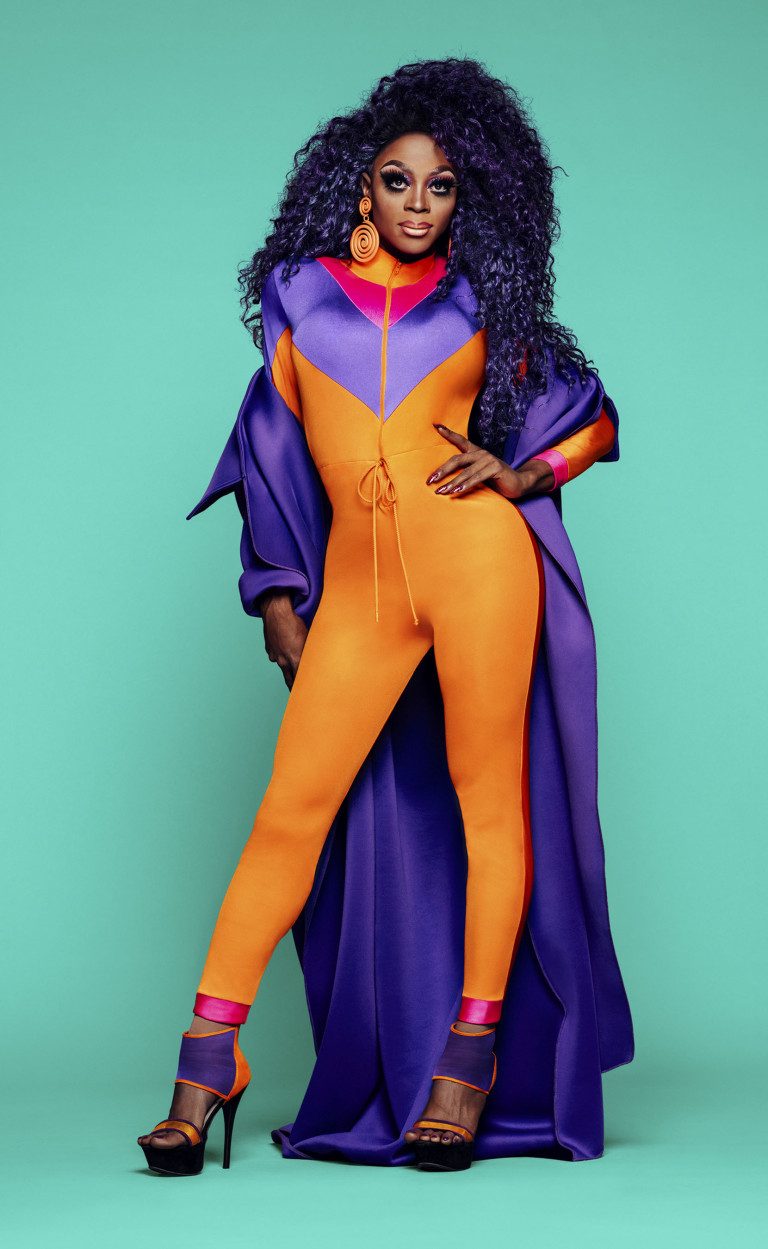 Despite the O'Hara name, she's also a Davenport, so we know this girl is bound to be at the intersection of pageant and dance. Fellow season Queen A'keria refers to her as her "big sister", though they do not share a Drag Mother.
Unfortunately for Ra'jah, A'keria's the bigger name in the scene and we suspect producers will concentrate on her as a result. Not to mention, the recent hand-holding style of editing of Drag Race leads us to believe they won't want fans to confuse Ra'jah for season 3 Raja in the winner's circle.
But, there's more than meets the eye with this one, she's a painter which could give her a unique sense of color and style on the runways.
Vanessa Vanjie Mateo – Florida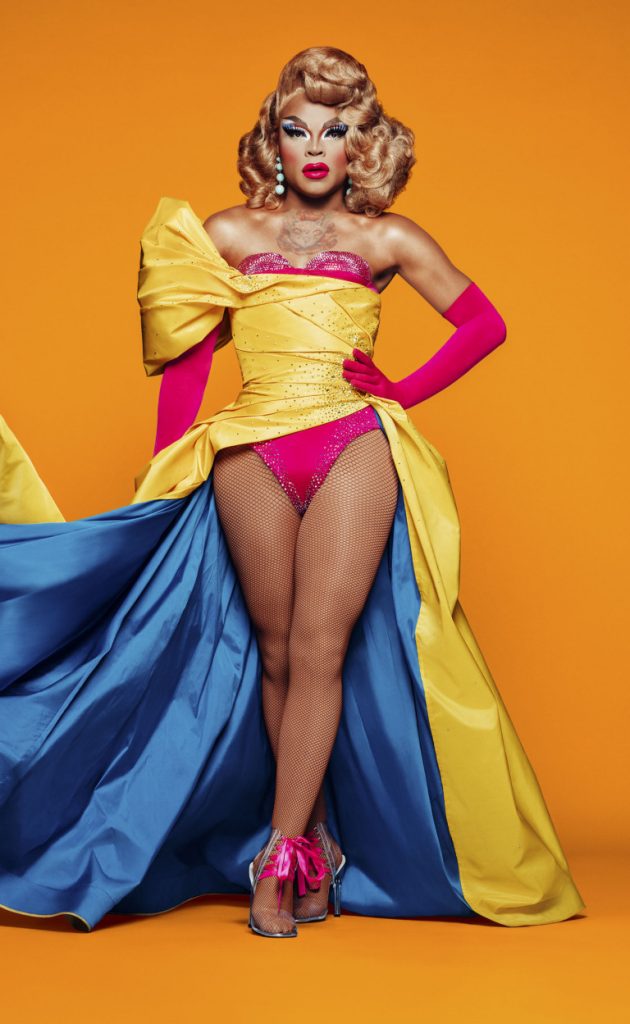 Miss Vanjie, Miss Vanjie, Miss Vaaaaanjie. Tired meme, or one that never gets old? We'll leave it to you to decide. After her elimination moment went viral on season 10, Miss Vanjie, daughter of Alexis Mateo is the returning Queen this year. However, with Eureka reaching top 4 last year, we suspect the producers won't be keen to repeat this too soon lest calls of riggory chime.
Vanessa's had plenty of time on the drag race circuit which did wonders for season sisters Monique Heart and Monet X Change, but season 11 was actually recorded before All Stars 4, she did not have the same amount of time that Eureka had to prepare, and practice. Nevertheless, she is the daughter of /the/ Alexis Mateo, and it don't get no better than being blessed by Alexis Mateo, honey (also, dear Michelle Visage, having a 'radio-tic' doesn't matter in a stand-up comedy challenge). Still, Vanessa's managed to make some coin that will serve her well and she did become the meme queen of the season thanks to her unique voice and charisma. We think our favorite Barbie-beach-ball is likely to be pulled far into the competition by producers like Eureka, but she could always send up like Cynthia Lee Fontaine (who deserved better). Then again, Vanjie also lost a lip sync against Kalorie Karbdashian-Williams and—
Yvie Oddly – Colorado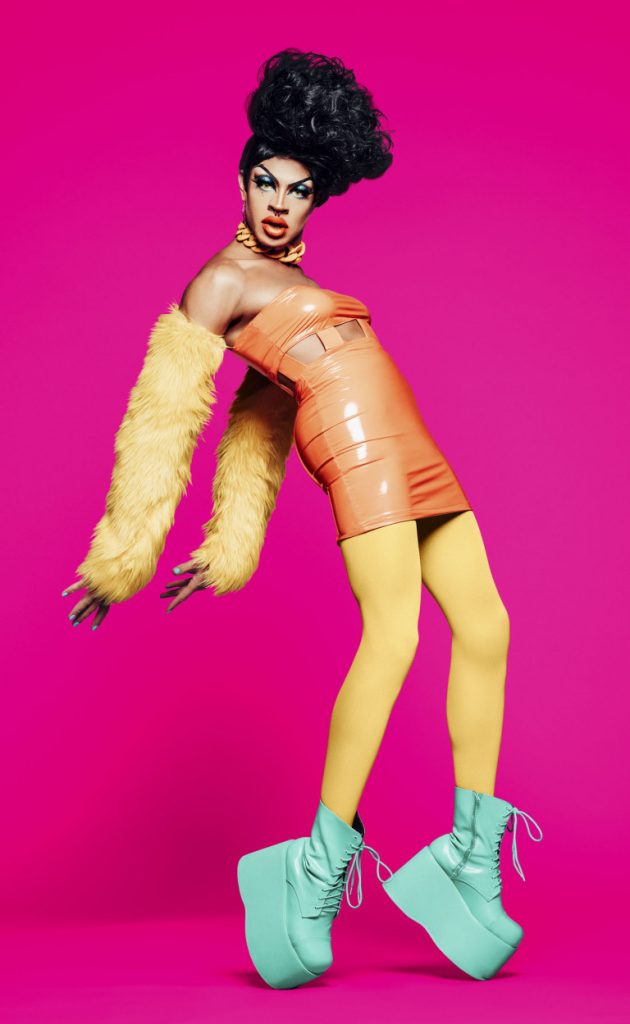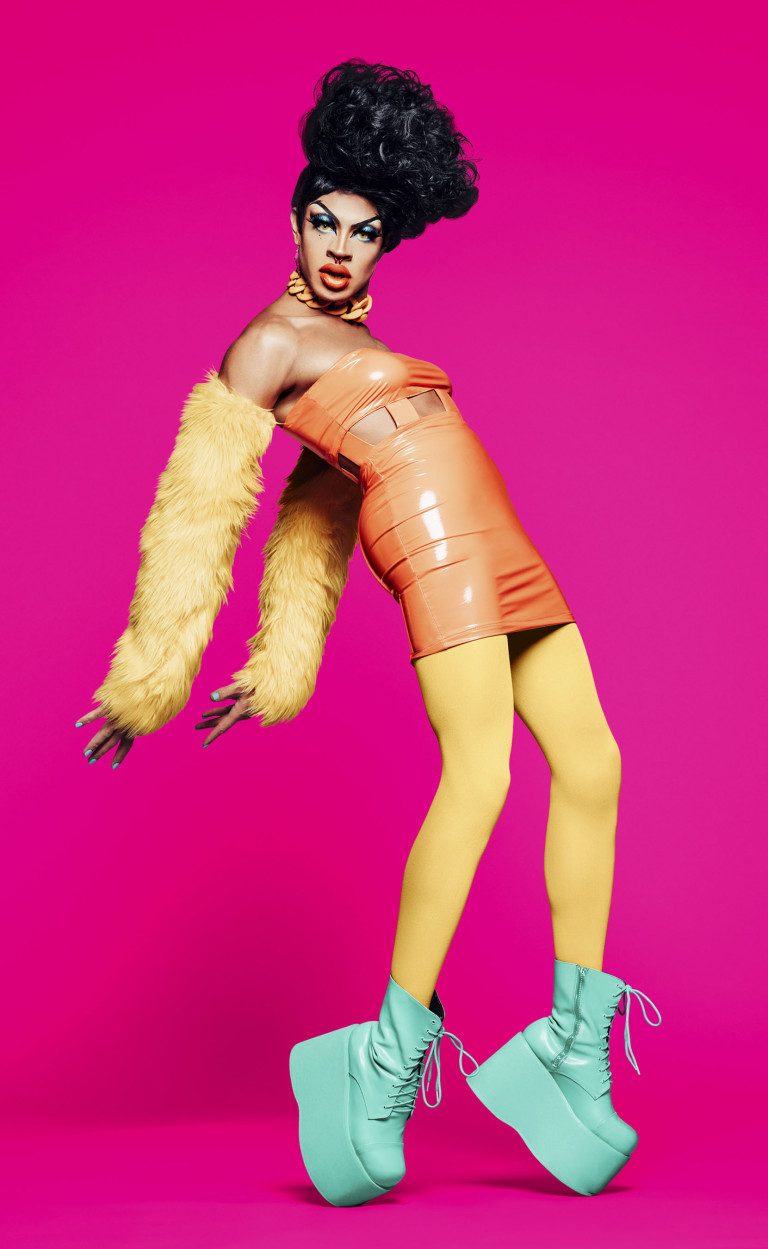 A total kook. This artsy Queen is one we've never seen on Drag Race before, irreverent, avant-garde, like Nina Bo'nina Brown if she can get a handle on controlling her stress levels could be unstoppable thanks to her unique drag.
Yvie is perhaps the freshest Queen on the scene today with great use of unconventional materials, and going right outside the female-male spectrum into something entirely different. That said, her looks can be somewhat unpolished and don't always have the finesse of someone like Acid Betty or Nina Bo'Nina Brown.
Yvie is high energy and is a constantly evolving artist that it could be hard to keep up. That said we've seen boundless artists on Drag Race before who frequently are unable to manage the time pressure and restrictions that a reality television show puts on art.
We can expect her to go far, but the sad fact is on reality television, you can't always put your artistry first. We can already hear the misunderstood quirky artist storyline incoming.
Scarlet Envy – New York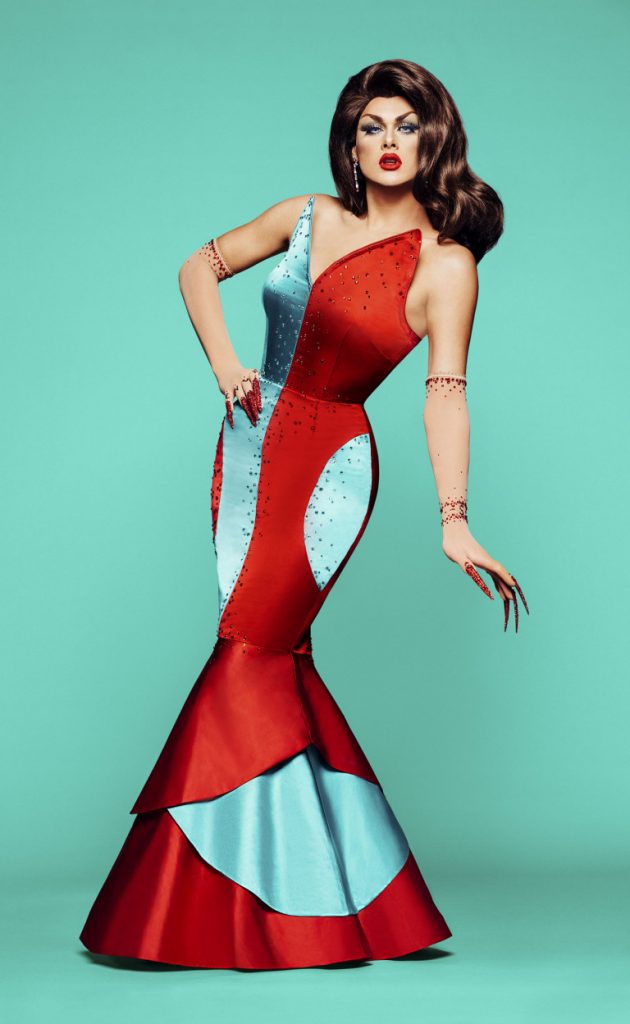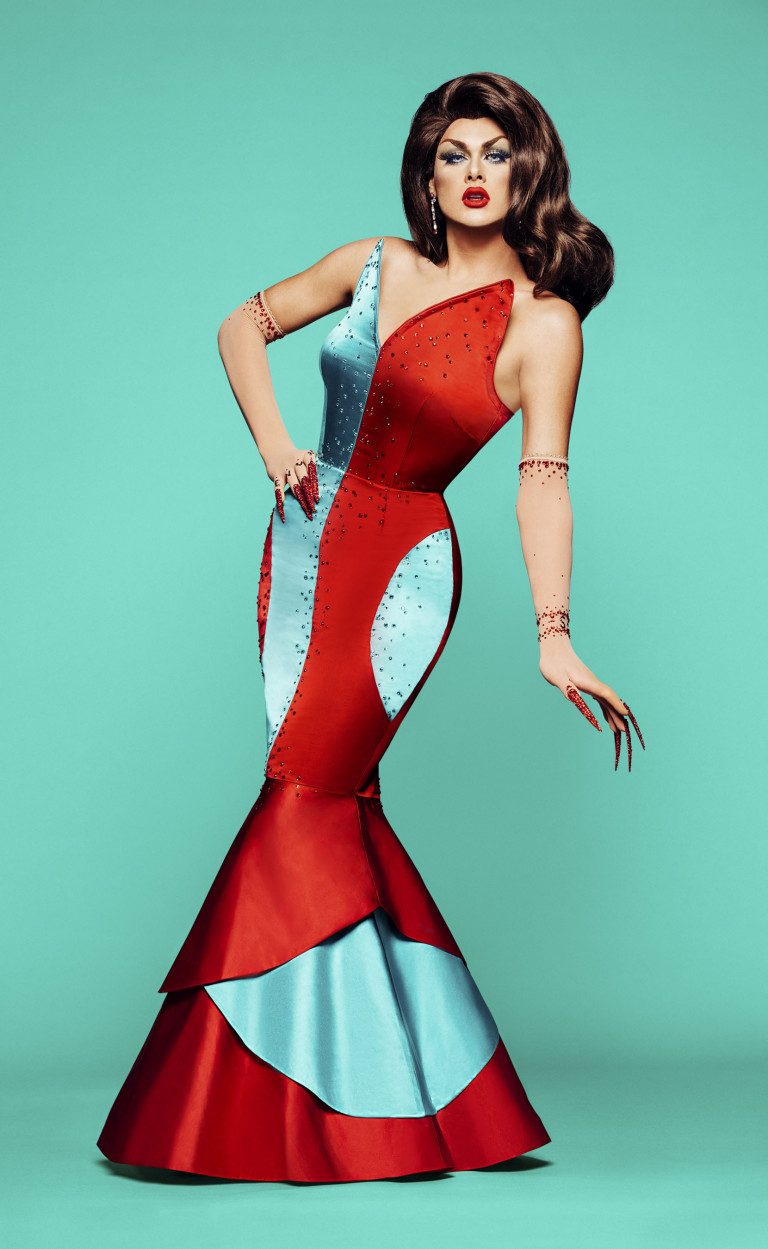 Every recent season, one Queen seems to introduce herself as the 'Old Hollywood Glamor' Queen as if nobody's done that before (Blair St Clair dropping that routine faster than how quickly the show writers were done with Mayhem Miller's season 10 storyline always raises eyebrows here). But, Scarlet Envy is a dabbler who claims she does it, but doesn't let herself be defined by it. She can do androgyny, she can do conceptual, she can do camp.
Hailing Fashion Institute of Technology from Brooklyn, this Queen's no hair-bear and has a lot of the polish that some haters would claim Brooklyn Drag lacks. Scarlet could be a season chameleon, but a jill-of-all-trades rarely make for an interesting storyline. We suspect this is a middle out girl.  
Shuga Cain – New York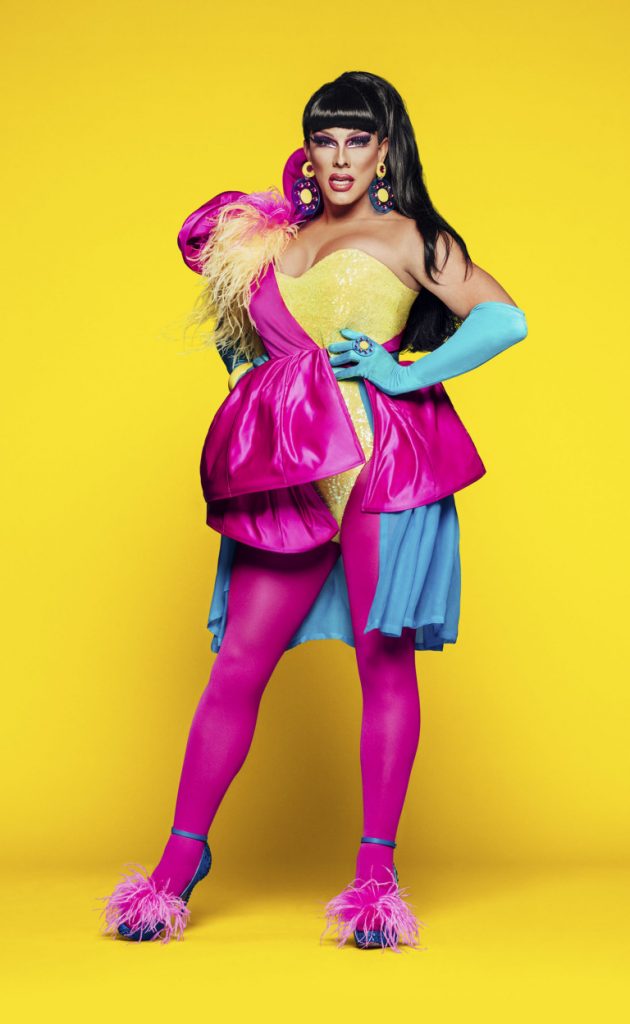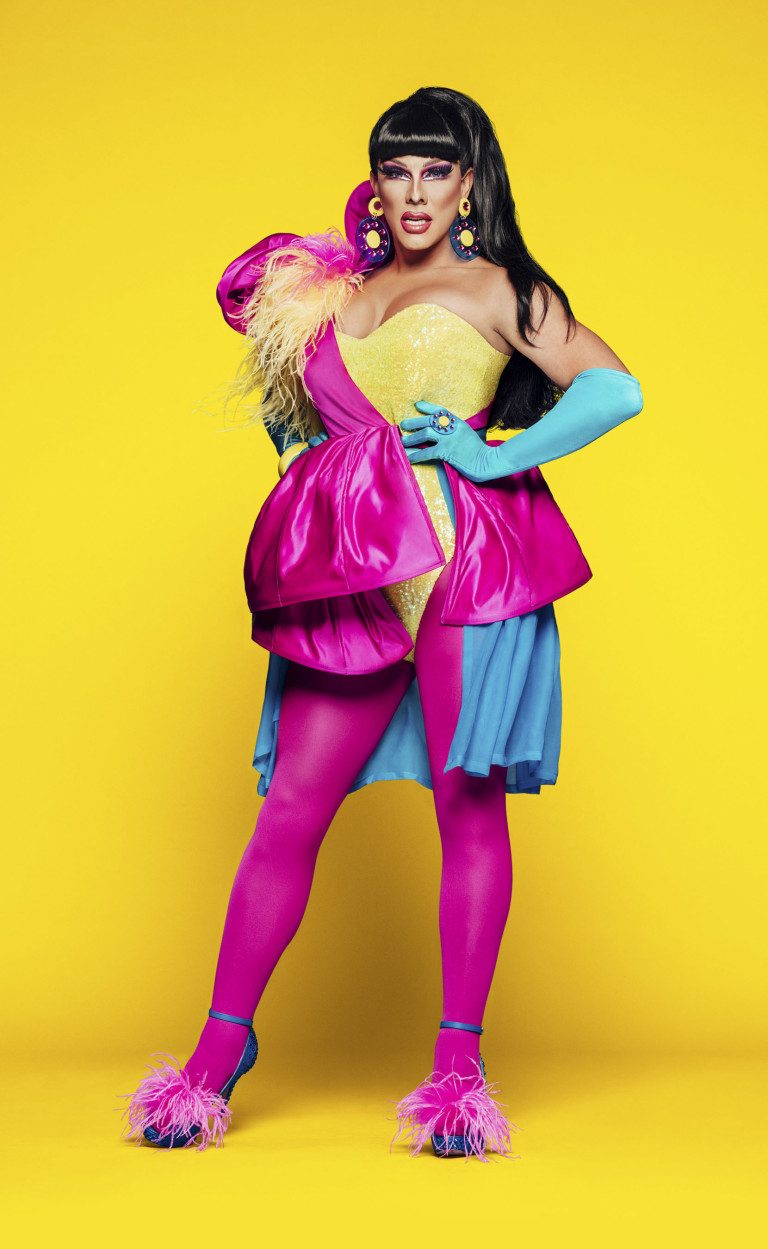 A professional baker (hence the name), triathlete and another NYC girl. Colorful and gorgeous, Shuga is a rising star. Even winning Bob the Drag Queen's Miss Look Queen pageant. That said, so did Dusty Ray Bottoms which didn't end well. Though Aquaria won too, and that did end well for everyone that wasn't in the top 7 of season 10.
There's never room for too many New York girls to make it to the end of the season, but we suspect Shuga will be the one to do it this year, but there's been such a glut of New York girls in recent seasons, there might be room for none at all.
This Latin Queen is charismatic, warm and can carry a tune, so we're expecting her to do well with the focus on singing challenges from recent seasons (they make for easy sale on iTunes and Spotify).
Silky Nutmeg Ganache – Illinois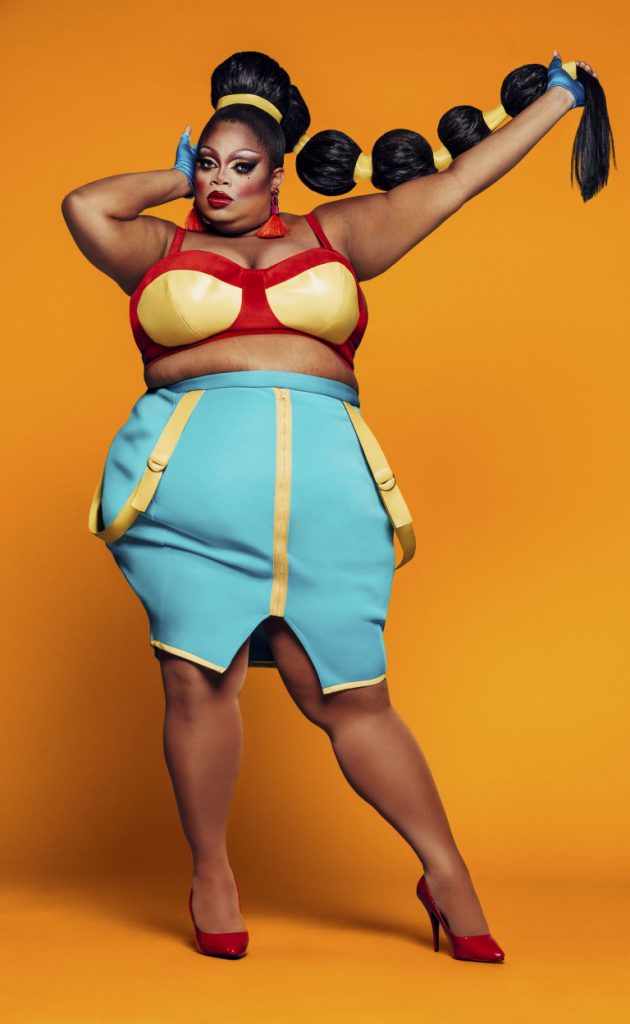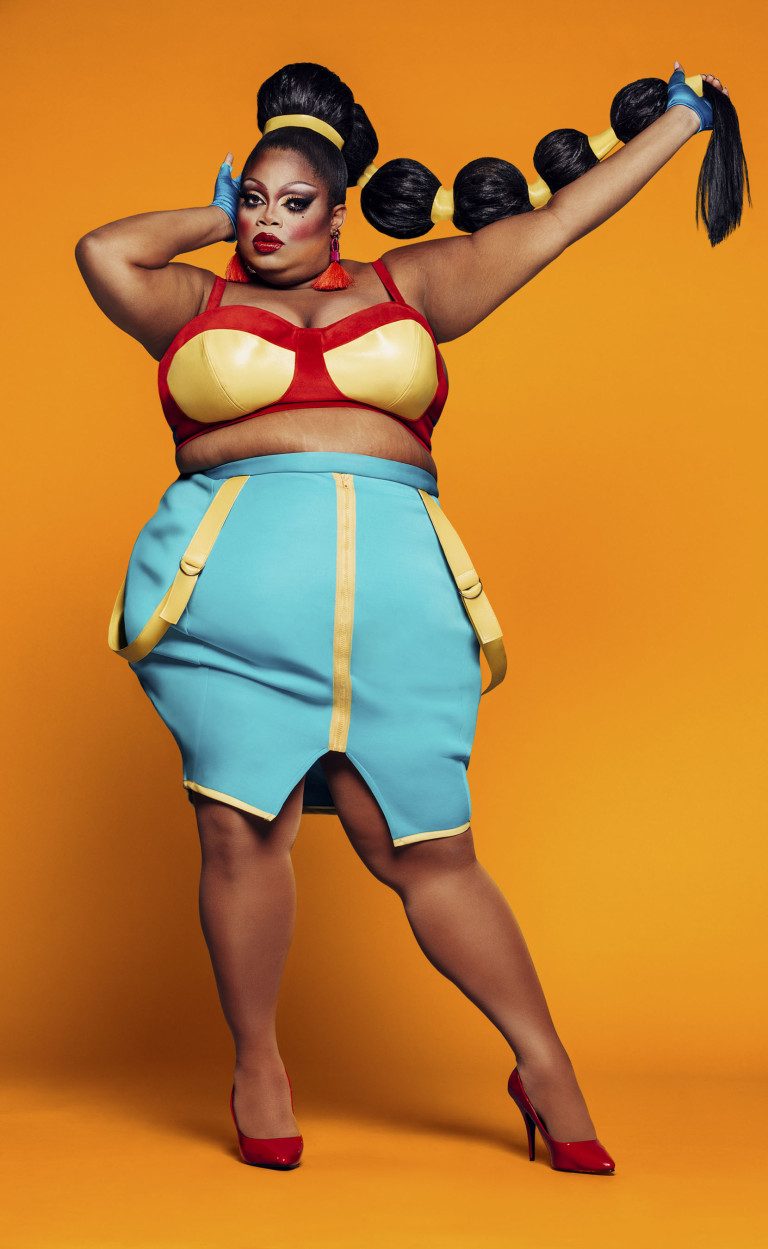 We've saved the best for last.
This Chicago-based girl is our pick to win the season, this hilarious, bubbly and impressively resume-d (is that a word?) Queen is the whole package.
It's impossible not to like Silky as a person or a Queen, and if you don't, I'm not sure why you're reading this article.
She's a big girl with dance energy to spare, and a pageant powerhouse. Her wins include Miss Latina Continental Plus 2017, which lead her to being the second alternate to the full Miss Continental Plus in 2017, and Miss Unlimited Newcomer 2015.
Her recent Instagram overhaul is a bit suspicious and leads us to think she's performed well on the show and is intending to tidy it up in preparation for the casual Drag Race audience.
This exposes the unfortunate tendency of Drag Race fans to give more credit to white queens. Asia O'Hara's following is shockingly low compared to her season 10 co-finalists.
We can see Silky as a potential big girl winner which the show seemed to be pushing with Eureka, except Silky doesn't come with the controversy. Silky also would be an excellent pageant winner and just has a completely different energy and aesthetic not currently represented in the winners circle.
She can do funny, she can do soulful, and we expect her to bring down the mothertucking house this year. We've decided that you will all collectively stan forever.
We're pretty impressed with the content these Queens already have in the world, but this one is electrifying in a way we can't explain.
Our preliminary placement chart looks currently something like this based on plausible storylines at this time:
Silky Nutmeg Ganache
A'keria Chanel Davenport
Yvie Oddly
Brooke Lynn Hytes
Vanessa Vanjie Mateo
Plastique Tiara
Nina West
Scarlet Envy
Shuga Cain
Kahanna Montrese
Ra'jah O'Hara
Ariel Versace
Sir Honey Davenport
Mercedes Imam Diamond
Soju