RuPaul's Drag Race Season 9, EP 2 Recap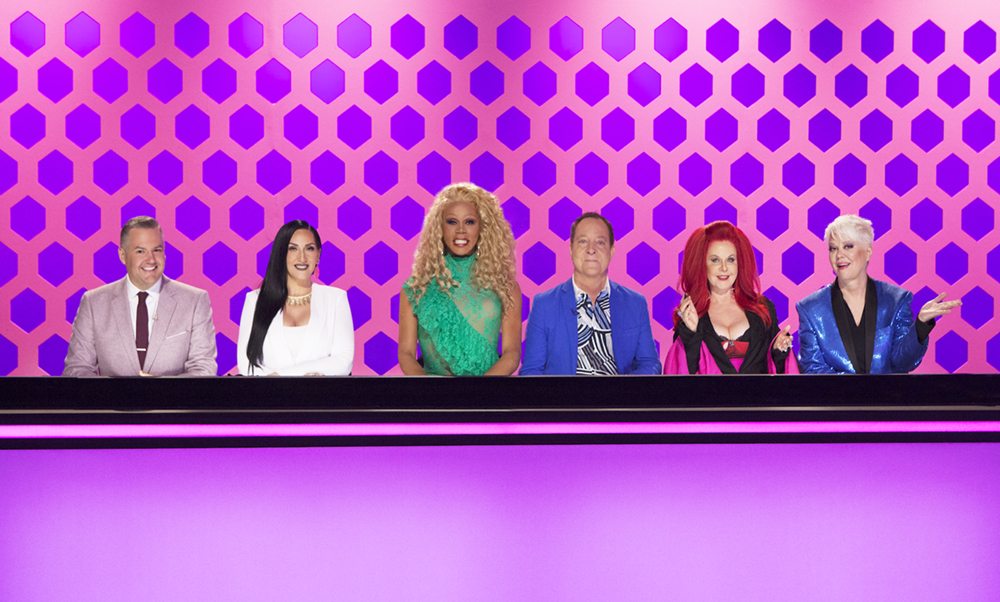 Hello, hello, hello!
After an amazing premiere, I had high hopes that each episode would smack me in the face; leave me gagged; drying out my underwear. Episode 2 stopped just short of that. Maybe, a bit short of that.
The Nitty-Gritty:
It doesn't really need to be said, but, if you don't know… RuPaul's Drag Race is not subtle. There's a recognizable formula to the episodes. They focus on several queens' interviews early on in the episode who are inevitably the tops or bottoms of the week. I think the issue with this episode is that the bottoms are still too clear (made all the more painfully clear with a sad lip sync). Essentially, it's a space filler- necessary for the plot, but not especially interesting or telling.
#Cucu for Cynthia
There are two big surprises. First, Lisa Kudrow saunters onto the set seemingly unplanned and unstaged. She's a clown. And, we learn that Ru attributes his greeting "hello, hello, hello" to her character on The Comeback. Then, she leaves.
It is also revealed that our 14th queen is… Season 8's Miss Congeniality, Cynthia Lee Fontaine. I knew it! Great choice, Ru!
Welcome back, Cucu!
I forgot about how absolutely adorable and expressive she is. And, she's a Texas queen, y'all! If I can't get a Houston queen on the show, I'll settle for a Texan. Thankfully, she's not from Dallas. Through a slightly forceful conversation with Trinity, we learned a little bit more about her battle with stage 1 liver cancer following her season. I'm so happy she caught it early, got herself treated, and now she's in remission. I'm rooting for you!
Now, that she's here and we've welcomed her back, let's play a shady little game. Every time, she says "cucu," imbibe. Every time the screen features a Cucu hashtag, imbibe. If I had planned correctly, I would have been trashed immediately.
#JusticeForCucu
#CucuAgainstCancer
The Maxi-Challenge:
#QUEERCHEERS
I love the shift to VH1. The movie prior to the show is Bring It On! And, what's the challenge? A cheerleading/dance battle challenge!!
I'm overwhelmed just writing about it. This challenge required the girls to be stunting, jumping, and tumbling.
With cheerleading extraordinaire, Dom Palange's training, the girls choreograph a mammoth of a routine complete with pyramids, tumbling and pom pom routines.
Last week's challenge winner, Nina Bo'Nina Brown and returning veteran Cynthia Lee Fontaine are designated team captains.
Teams are as follows:
RuPaul's Glamazons
Nina (Capt)
Shea
Jaymes
Aja
Charlie
Sasha
Alexis
B-52 Bombers (the cucu team)
Cynthia (Capt)
Kimora
Farrah
Peppermint
Trinity
Valentina
Eureka
Picking teams is always shady. Jaymes got picked early. Nina says it's because she is a fan of "underdogs." Cynthia calls the choice "charity." And Valentina gets picked last for no reason other than she's inexperienced. But, little do they know, Valentina smirks, "they picked a superstar." #Swoon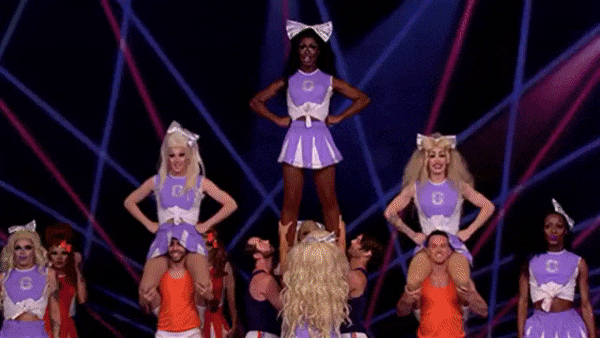 Execution:
I wanted to love this challenge. And, in a way I did. I'm a big fan of dance battles. But, the actual execution was lackluster. Like Kim Chi in every damn challenge last season, these Queens are lucky to have editing.
What was happening in the studio? It seemed particularly unrehearsed. I wanted it to be so good, but I felt uncomfortable for them. Overall, they looked uncomfortable. Which, translated to some really wonky moments and pictures.
Cheering is hard, duh. I wasn't expecting it to even resemble Dancing Dolls, but I wanted it… cleaner? Otherwise, what really was the point of this exercise?
There were some great moments, though.
Eureka pulling a Kerri Strug. Miss Thang SLAMMED her bussy ("Boy" + "Pussy" fyi) into the ground in a split. Immediately realizing she also popped her knee, she powered through the routine. I thought she'd be one of the tops.
Valentina's inventive reversed one-arm cartwheels.
Jaymes' wild armless forward rolls.
Shae with the backwalkover combos. Dominique Dawes would've been proud.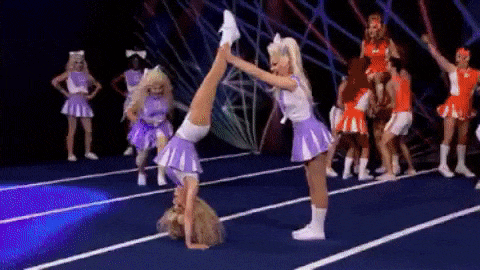 Quick Judgements of the Looks on the runway
My favorite look was Ru's gorgeous mint lace and fringe body dress. Oops. But, it wasn't even the same theme!
If I'm being honest, which is rare, I didn't love the White Party theme. It's forgettable. These are my scribbles and first impressions.
Nina– I love the way she paints. It's like pop art. I also love her "ignorant hips." But, the look "Greek Goddess" is boring.
Alexis– Earrings and Pompodour.
Shae Coulee– Love love love her Barbarella x Madonna x Boustier look.
Charlie Hides– Mrs. Claus with that hood.
Sasha– Marilyn Monroe + black eyebrows. Underwhelming.
Aja– Illuminati Princess. But, can I clock her wig?
Jaymes– Body ody ody. Surprisingly beautiful.
Cynthia Lee Fontaine– My Fair Lady. Chapeau!! But, I need some boobs.
Farra– 1920's Gatsby. With a Venetian mask.
Valentina– BOOM. STEPS ABOVE THE REST. She's a beautiful bride. SHUT THE FUCK UP.
Trinity– Alien with ruffles.
Kimora– Slashes? Go America? Not really a White Party look…
Peppermint– Elvis? Looks like her first look in Ep. 1.
Eureka– Exclamation point hair and pants. Boobs. Big Tuna Fish.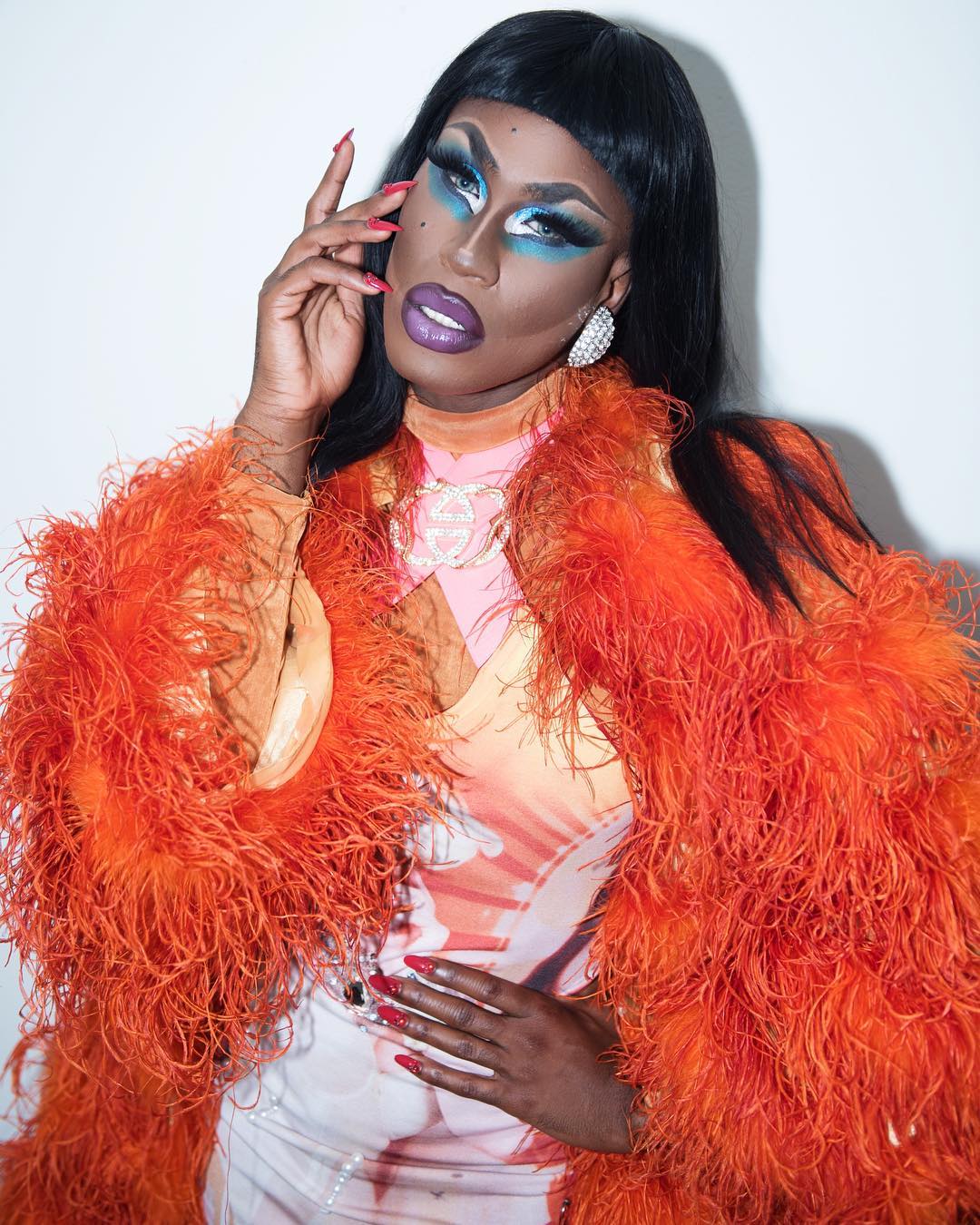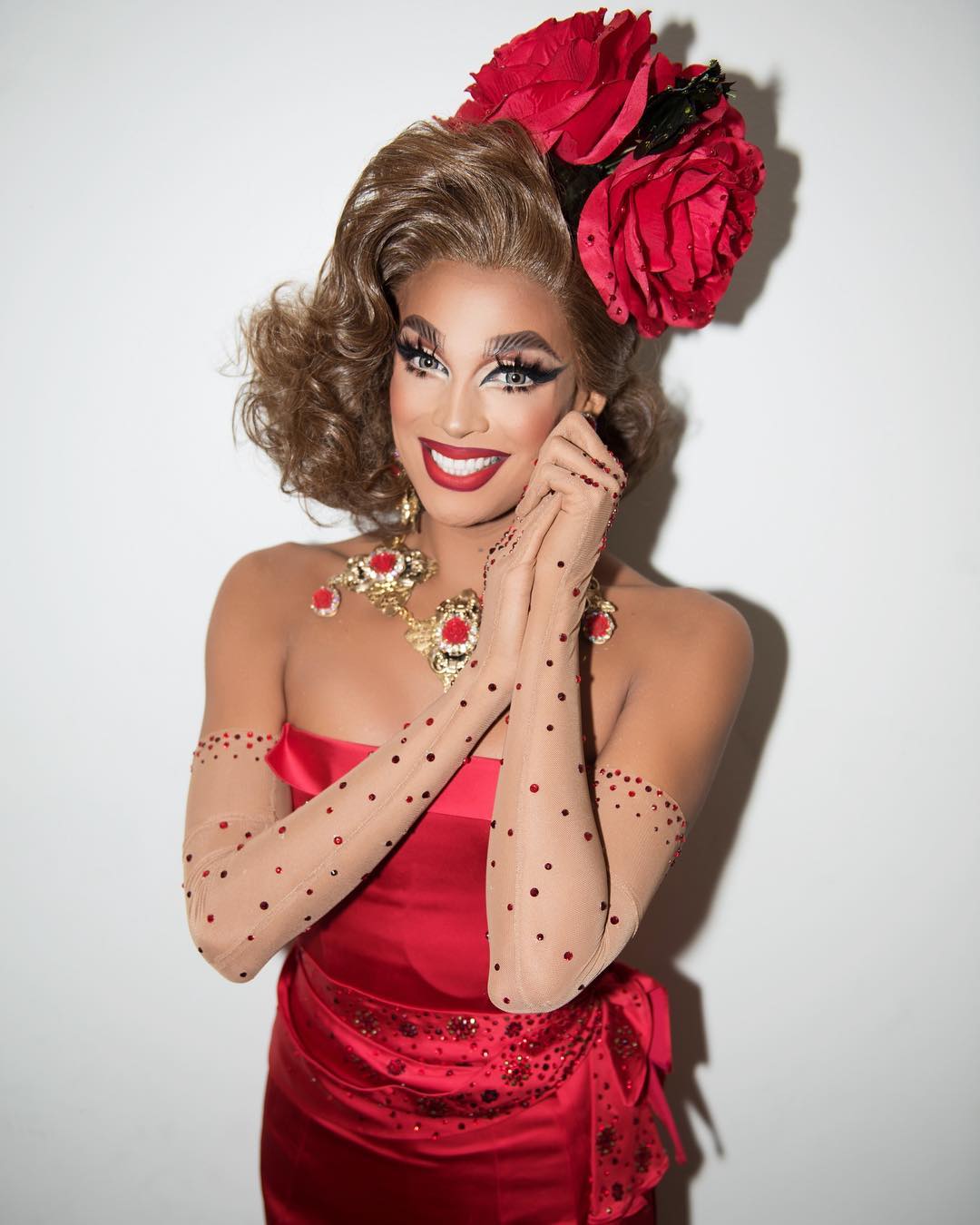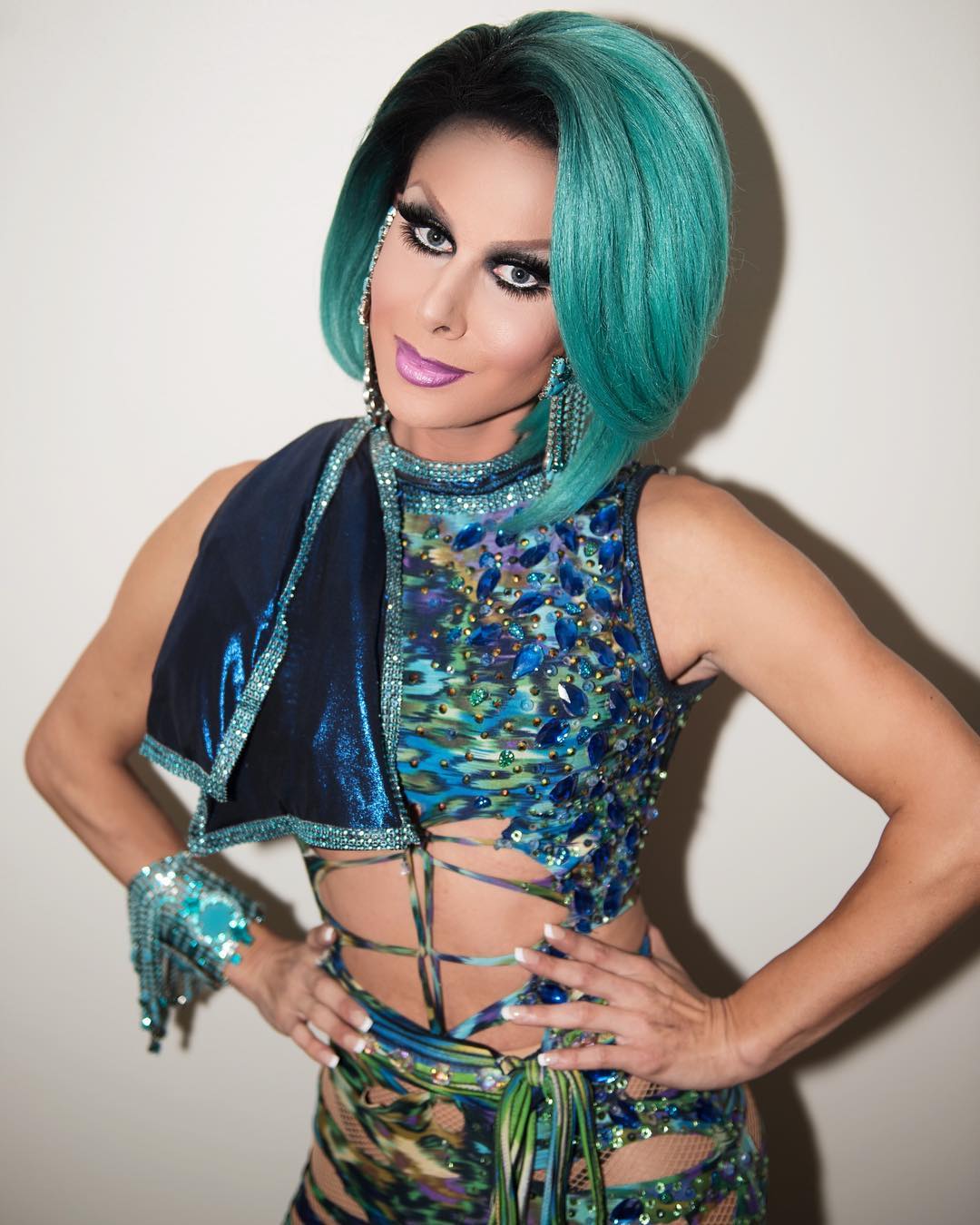 Deliberations:
Tops- The judges got it right: Shae, Valentina and Trinity. Shae for her skill, Valentina for charisma and Trinity for her effort. I think Eureka could've been top 3 over Trinity based on the taping.
Valentina:
If I were her competition, I would hate her too. First off, she's really pretty (in and out of drag). Like, really pretty. Second, she made her drag debut only ten months prior to filming with no drag mother save la santa, La Virgin de Guadalupe. During the cheer challenge, her motto: "When in doubt, smile!" works in her favor. She's a campy, committed actress, and a superstar. I hope she carries this momentum through to the end!
The other girls were determined to draw attention to her inexperience by leaving her to be picked last for the challenge. Even during this episode of Untucked, while she was out on stage, the safe queens kiki about how Shae Coulee and Trinity must be the tops of the week. They don't mention Valentina. She's not even a blip on the radar. #Salty.
It's not until the top and bottom queens come back to the Illusions Lounge is her name mentioned at the top. Surprise, she won this week's challenge and is the top queen.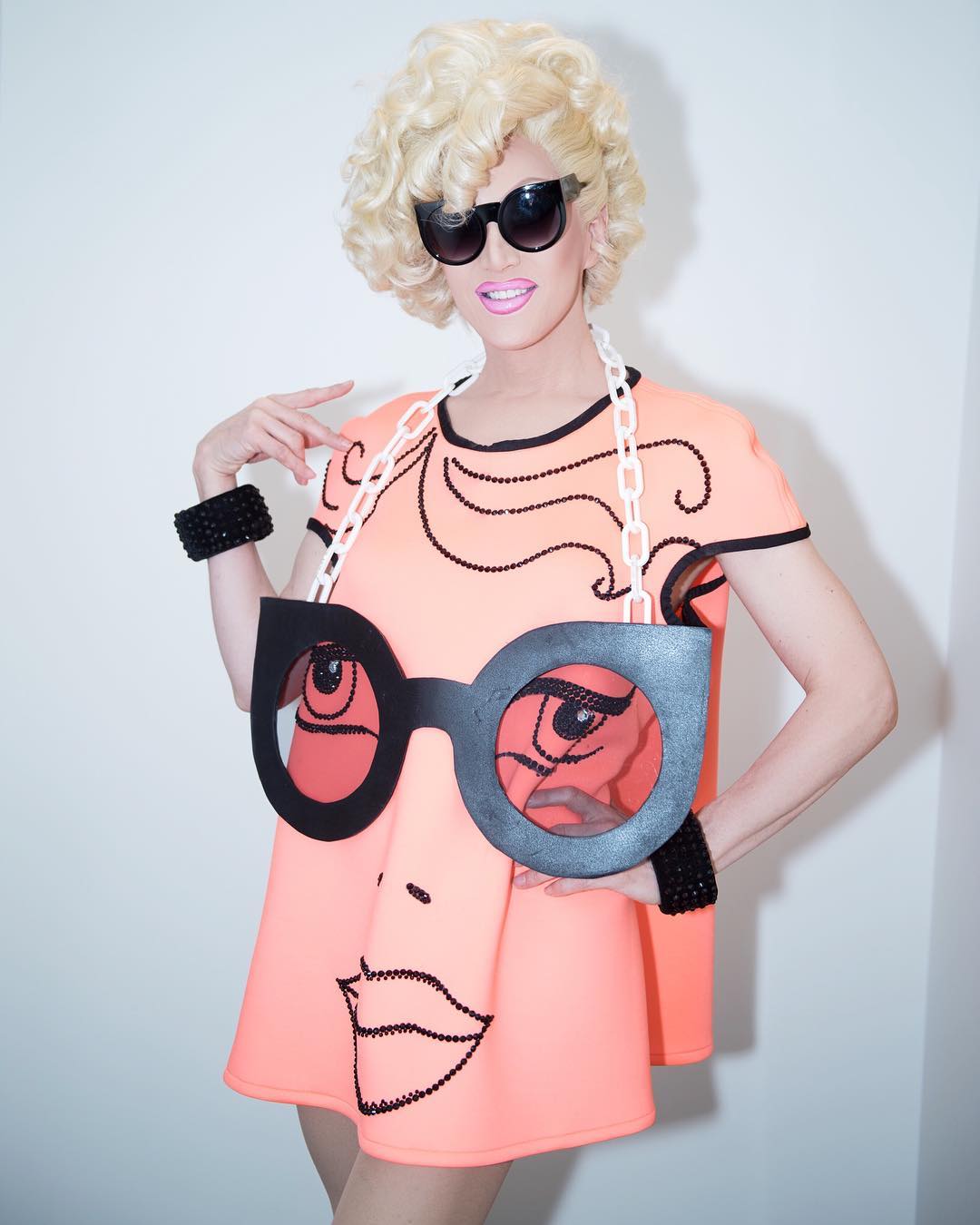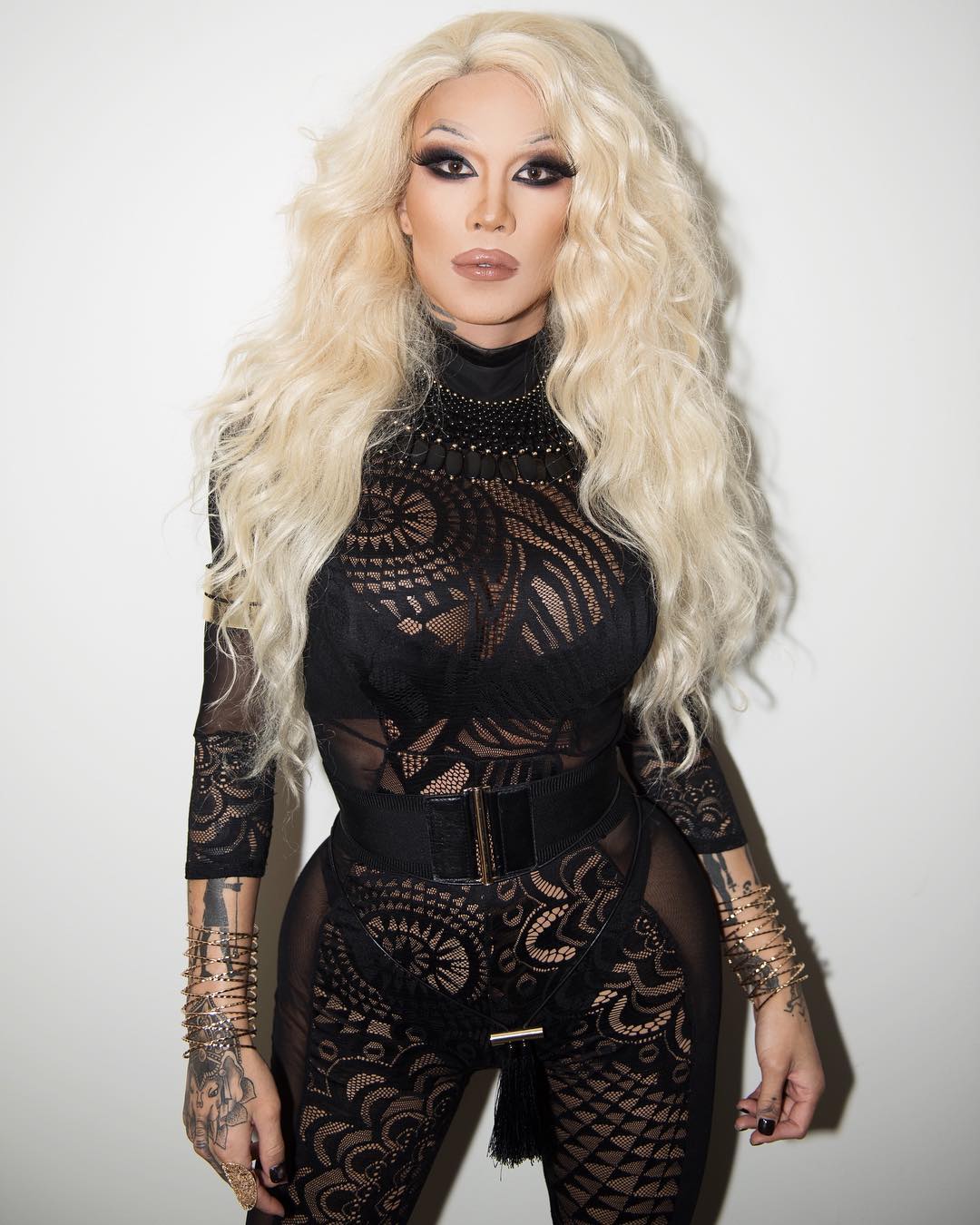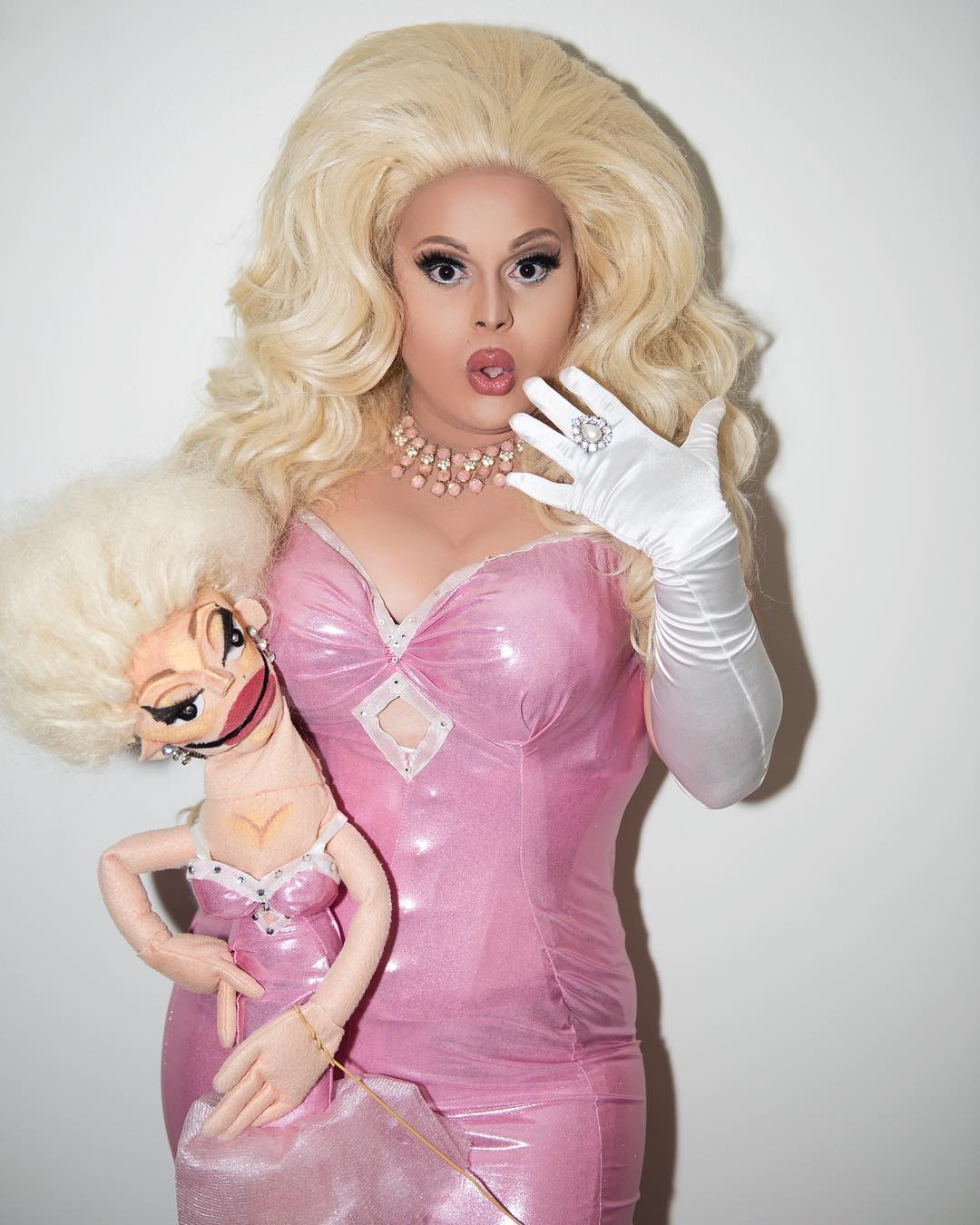 Bottoms:
Charlie is in the bottom 3 due to being immemorable during the cheer challenge. But, I never felt like he was in danger of being eliminated. Kimora Blac is clocked for not understanding "White Party" as a fashion theme, and Jaymes is criticized for her star fading so fast up against all the competition.
Judge Ross Matthews refers to Kimora having a certain je ne sais quoi. But, I think it's Jaymes who has it. It's just not working out on the show. Really, I guess, neither of them have it.
Ultimately, the bottom two (Jaymes and Kimora) Lipsync for their lives to "Love Shack"
I feel like Ru wanted to eliminate both queens. It was not better than the infamous Laila McQueen Vs. Dax lip sync. Kimora was low energy, and didn't know the words. And, the most memorable part of Jaymes' performance is that she kept gravitating toward Kimora and referred to her dance moves. I laughed through the entire thing… for all the wrong reasons.
Kimora Blac:
I watch each episode twice. The first time, I split my time scribbling notes and kiki-ing with company. The second time I glue eyes to the screen and psychoanalyze the contestants, as one does. That's four viewings of Kimora now, and I question the freshness Kimora's C.U.N.T.
Ugh, I get it. "You're just jealous she's skinny with cheekbones for the gwawds" says all of my skinny bitch nemeses. But, I am also turned off by a sour attitude.
I've met only a few Drag Race Queens in person. But, when I have, I've almost always made the effort to go out because, on top of being fabulous live, they are known for being fabulously gracious hosts for their fans. #Charisma That's a drag SUPERSTAR. From what I've seen now, I wouldn't bet that Kimora's nice to her fans. Does that make sense? In other words, I wouldn't wait an hour in line to be lowkey nonplussed by her drag.
I get it. She's very pretty. But, In the work room, Kimora complains enough that other queens comment on it. It's only week 2, bitch. Topics range from the art of costuming- "stoning is for ugly girls," her aversion "hard labor work," and the futility of tumbling- "Who even does cartwheels anymore?"
C'mon girl. Everybody cartwheels. Some of the competition, like Valentina, can do so with the use of only one arm.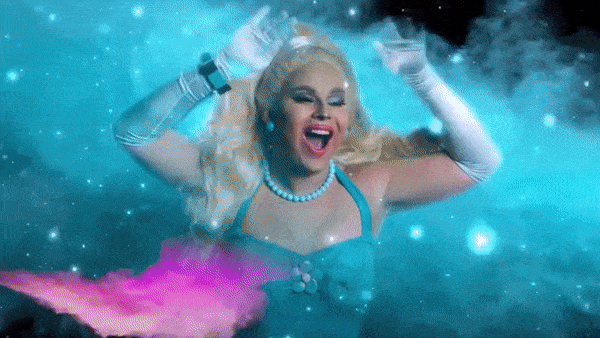 Jaymes Mansfield:
I call her Charlie Brown. I'm not a fan of what she's done on the show, but she seems like a genuine Texas boy and artist. Maybe she'll come back next season? But, Season 9 was not her time to shine. From her first entrance into the workroom, she looked… almost confused. I can't imagine what it's like to have cameras shoved in my face 24/7, but she looked like she couldn't imagine it either.
I think there's something really condescending about the way the Queens interacted with her. Who declares people their "under dogs"? Ruthless bitches- talking about you two, Nina and Alexis. Calling someone an "Under Dog" essentially says, "I'm better than you." The term is pervasive, and Jaymes throughout the first two episodes oozed nerves. And, maybe it's just me, but Alexis is shaping out to be the shadiest. She is semi-condescending toward everyone… But, poor Jaymes. Never stood a chance…
During judging, Michelle implores her to be sure of herself. Jaymes really has quite the body-ody-ody and a pretty face. Her face is Delta Work + Marilyn Monroe drag. But, as a self-professed "comedy queen" she portrays anything but.
In the end, our Milwaukee Queen is eliminated. She leaves us with really beautiful words of wisdom, "Underneath this gorgeous drag, I'm still human. Be Kind."
Next!
Ryan is currently based out of a zoo in Houston, TX. Penchant for high fashion and musical theatre (original). He will not sign autographs. Instagram: @petiteplussizedmalesupermodel