RuPaul's Drag Race Season 9, EP 3 Recap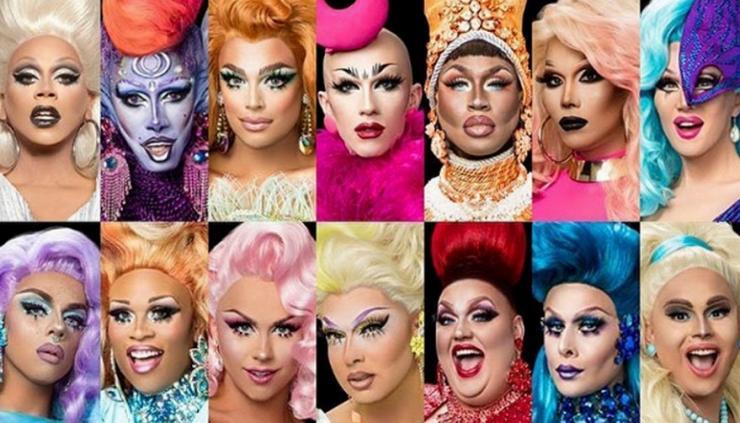 Hallelu, and hello hello hello, ladies and gays!
The competition has now really started! One queen down. Last time, Jaymes Mansfield was eliminated in a lackluster lip sync battle to B-52's "Love Shack" against Kimora Blac. It's early on in the season, and it still seems too obvious who the tops and bottoms are.
However, it's not obvious not to all of queens themselves…
Kimora is shocked about her "underdogged" status: Her being "A 10 to (Jaymes') 1". It's disappointing, Kimora finds her value in the competition solely from her looks. She feels she's very beautiful, and she feels that should be enough to carry her through the competition. This isn't America's Next Top Model. Drag is more than makeup. Why did you come on the show? Are you the whole package? What's your brand? show should challenge the queens to answer the question: "What is your personal best," and then challenge them to take realistic looks at themselves to determine if their "personal best" is, if not better than everyone's, at least comparable. In general, most of these Season 9 girls don't seem hungry enough. Watching this episode's Untucked, even the contestants have very clear ideas about how the competition should play out, and are determined to manifest that to a reality. We all know that this show turns on a dime, though.
Someone needs to be kicked off shockingly… That'd wake everyone up. But, I guess that can't happen until the obvious contestants are kicked off. In the end, however, is another throw away episode. We're still weeding out the total (submissive) bottoms.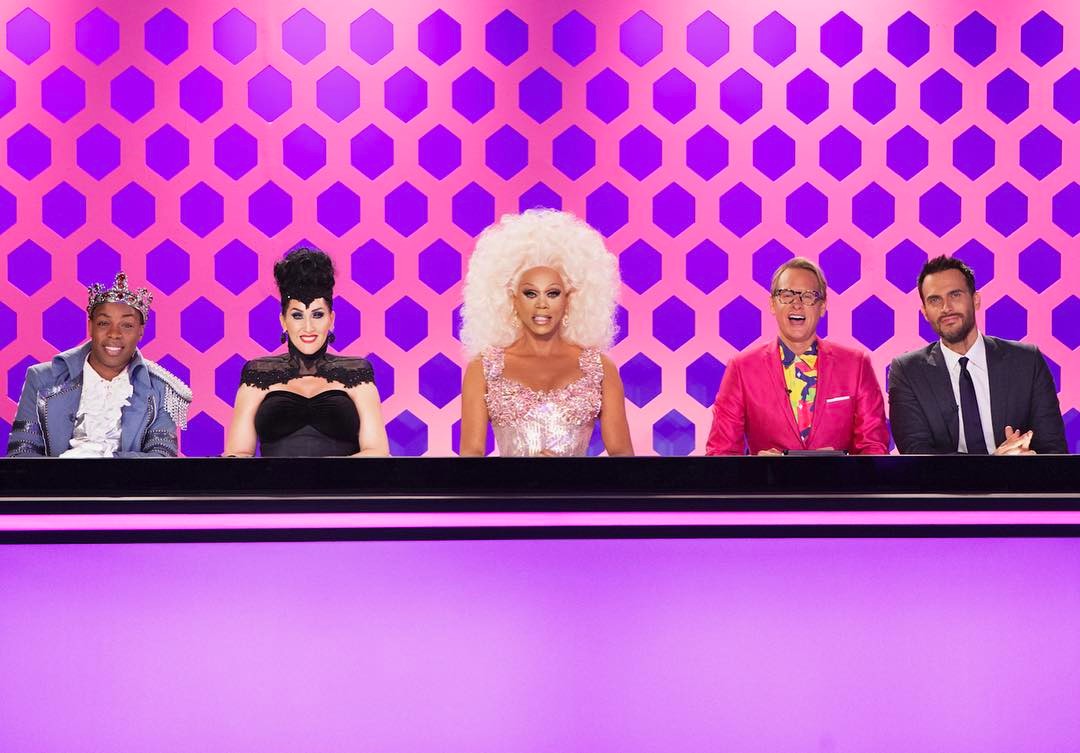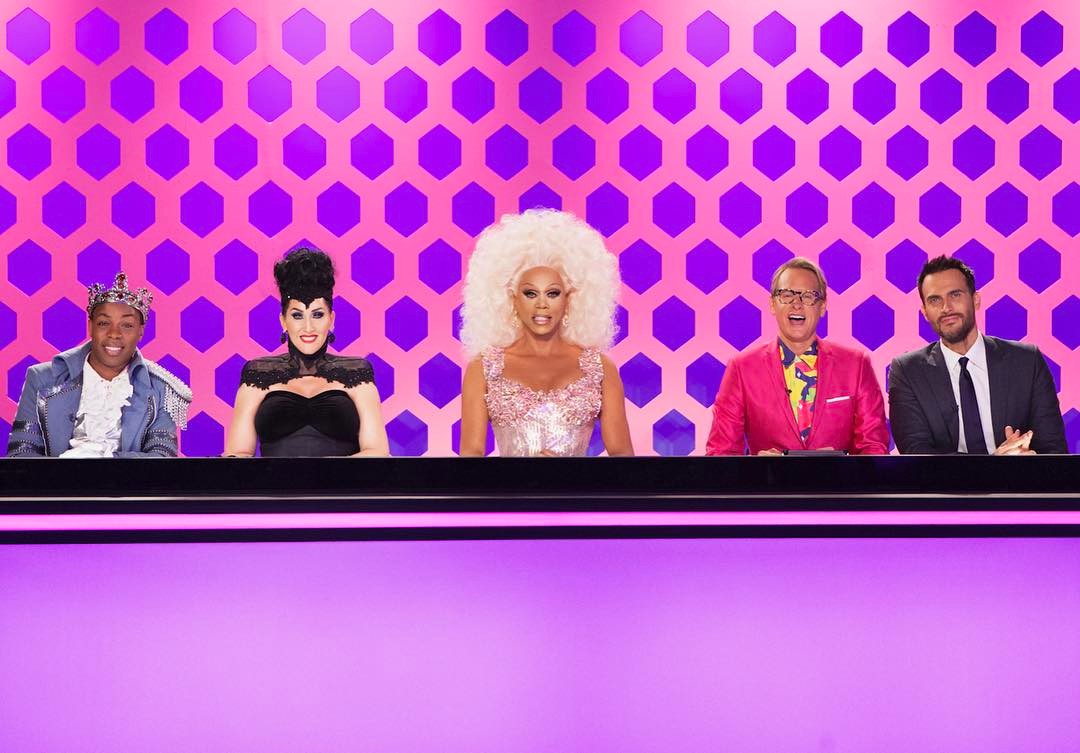 Before The Challenge:
After last week, I'm onboard the #TeamValentina train. This time, she charms Ru in the workroom admitting it's the first time she's shaved off half of her eyebrows. I'm shook. I'm shocked. I liked her in the premiere episode, but she's got me hooked. In the meantime, I've fallen out of love with Sasha Velour, and Alexis Michelle.
I'd be lying if I didn't say Trinity is growing on me. However, she's gunning to tear down Valentina: "I'm really looking forward to knocking you out of your winner's spot." Why is everyone so salty?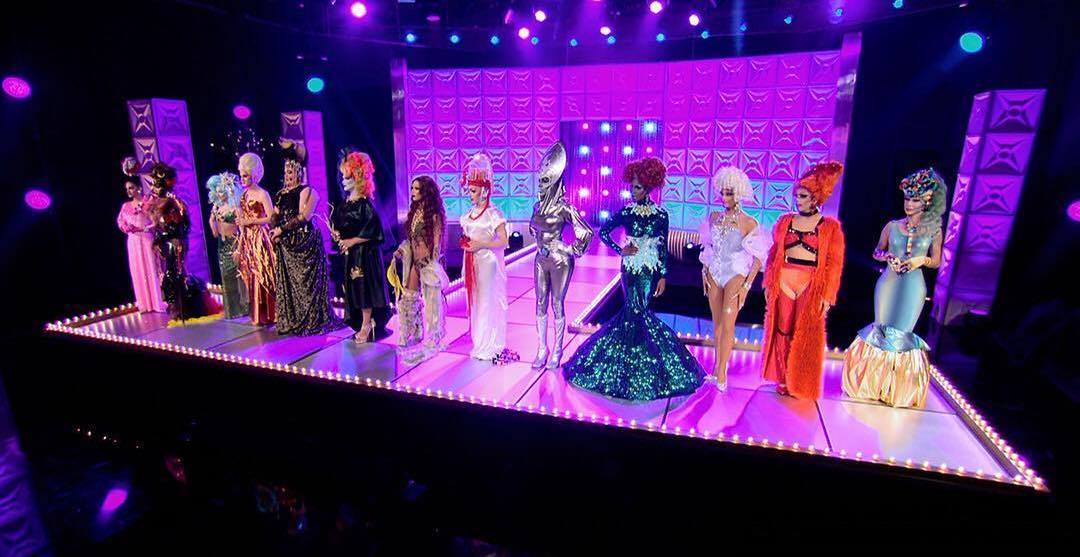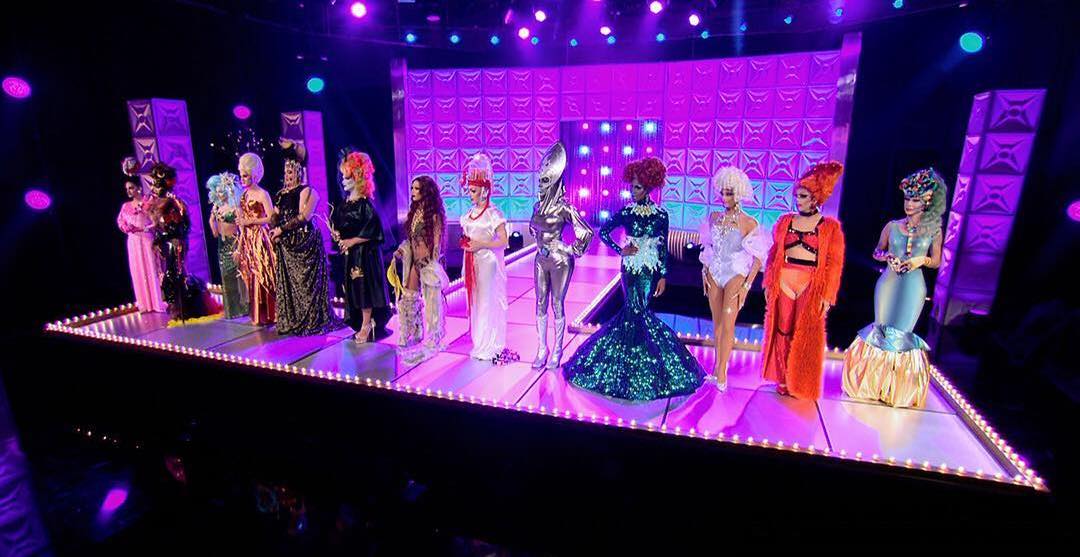 The challenge:
The concept of this challenge separated the boys and the men, and it seems pretty straightforward… but easy to fuck up.
They have to create a complete princess persona: give her a name, sew her a fantasy frock, create a mythology and write her a sassy sidekick. Fun!
Overheard in the Workroom:
The stretched out workroom segment for the maxi challenge is where we would've (should've) had a mini challenge, I guess. The show's focus has shifted a lot more to be about the contestants. I would prefer a more jam packed episode, because it's not RuPaul's Best Friends Race!! #amiright? Let's move on…
PULSE, ORLANDO
Trinity, our Orlando queen, and Cynthia Cucu (drink) open up about their connection with Pulse. This was a teary, beautiful moment in the episode. Velour (paraphrased) puts it best: We have to be proudly and visibly queer. Until we have true equality, we as a LGBTQIA whole must stand together in solidarity.
PRETTY ≠ TALENT
This segment was pointed toward the Vegas Queens, Kimora and, to a lesser extent, Farrah…. Maybe Kimora says these things in jest… but, she… offended me with a string of embarrassing quotes tonight.
"What's an adjective?" and "Thank God I'm pretty" induce violent eye rolls, but
"This is not America's Next Top Sweatshop" takes the cake, though.
Great, gays… Both Farrah and she are vocal about their lack of sewing skills. But, Farrah (at least??) displays a groveling, whiny humility. She even gets an assist from her, bestie, Eureka. Too nice, Eureka… Don't help the twinky queen! Leave a bitch behind!
Truly amazing what an exaggerated red lip, a wig and some blue accents will do to a boy. Meet Ryanna (pronounced like Rihanna) Crisp. Just a simple, little day-to-evening drag. You're born naked, and the rest is #drag. #petiteplussizedmalesupermodel for #youcammakeup. (I wasn't paid for this glorious #highfashion #hautecouture #advertisement… Just FYI). #beauty #makeup #howto #masterclass in being beautiful and knowing it!
A post shared by Ryan Frenk (@petiteplussizedmalesupermodel) on Oct 22, 2015 at 5:55pm PDT
I have to say, I'm a big fan of Facetune. It's not much more drastic than makeup itself. Look at my bio pic a the bottom. My eyes are not that big. And, my neck is not that of a swans… I look stunning.
Another tasteful editing expample.
However, a heavy hand with Facetune, can easily alter a face beyond recognition. Case in point- all Grindr photos. I don't know where I stand with Aja's makeup. It can always be fixed, but will she take criticism and not let it tear her down?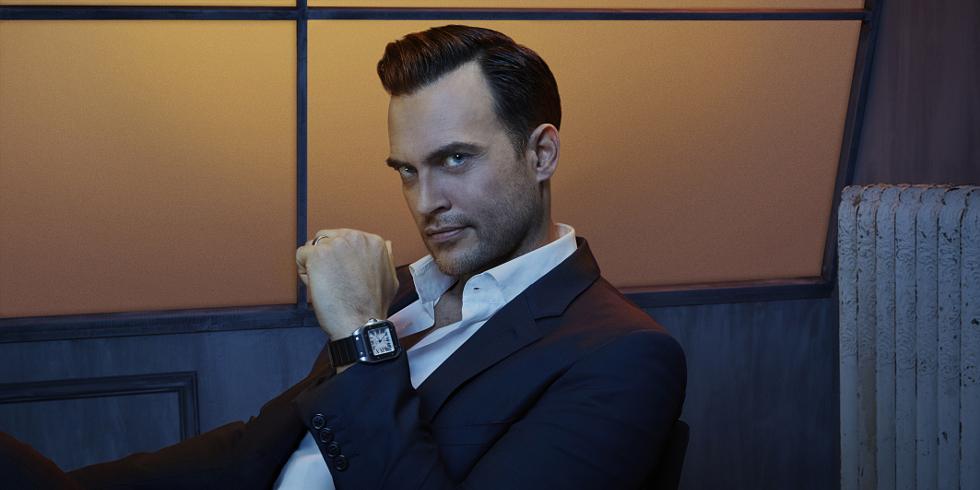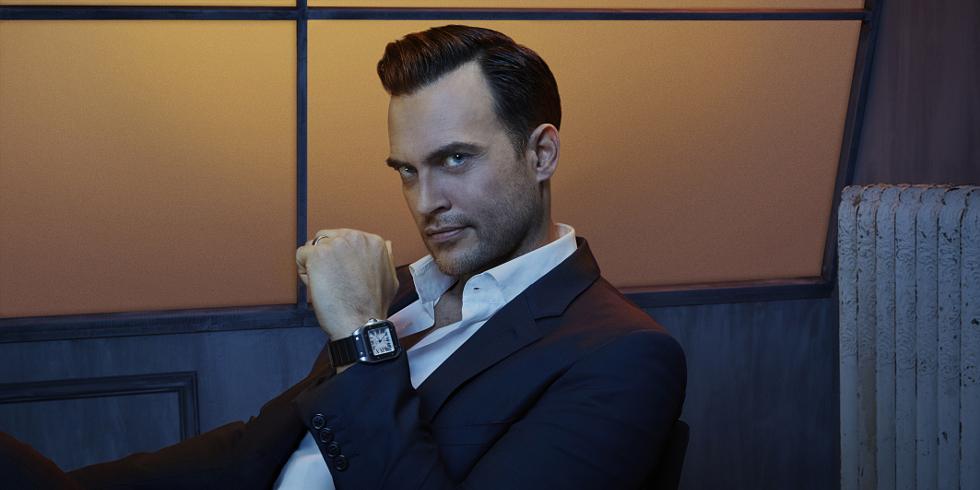 The Runway:
Guest judges: Toddrick Hall dressed up like a king and Broadway butch queen, Cheyenne Jackson, looking dark and handsome as usual. I highly suggest you watch his leaked sex tape. You're very, very welcome.
A post shared by TODRICK (@todrick) on Apr 7, 2017 at 2:46pm PDT
Question! Is RuPaul is wearing different makeup now? It looks more metallic. More HD? But maybe it's her killer bejeweled holographic gown. Mama Ru's look = shiny, holographic form fitting as per usual, and big blonde hair.
Michelle looked incredible in what seems like an Evil Queen-inspired look complete with a black collar, and big horned updo. A little more "drag" than the last two episodes. But, I love it. She's back to her true form!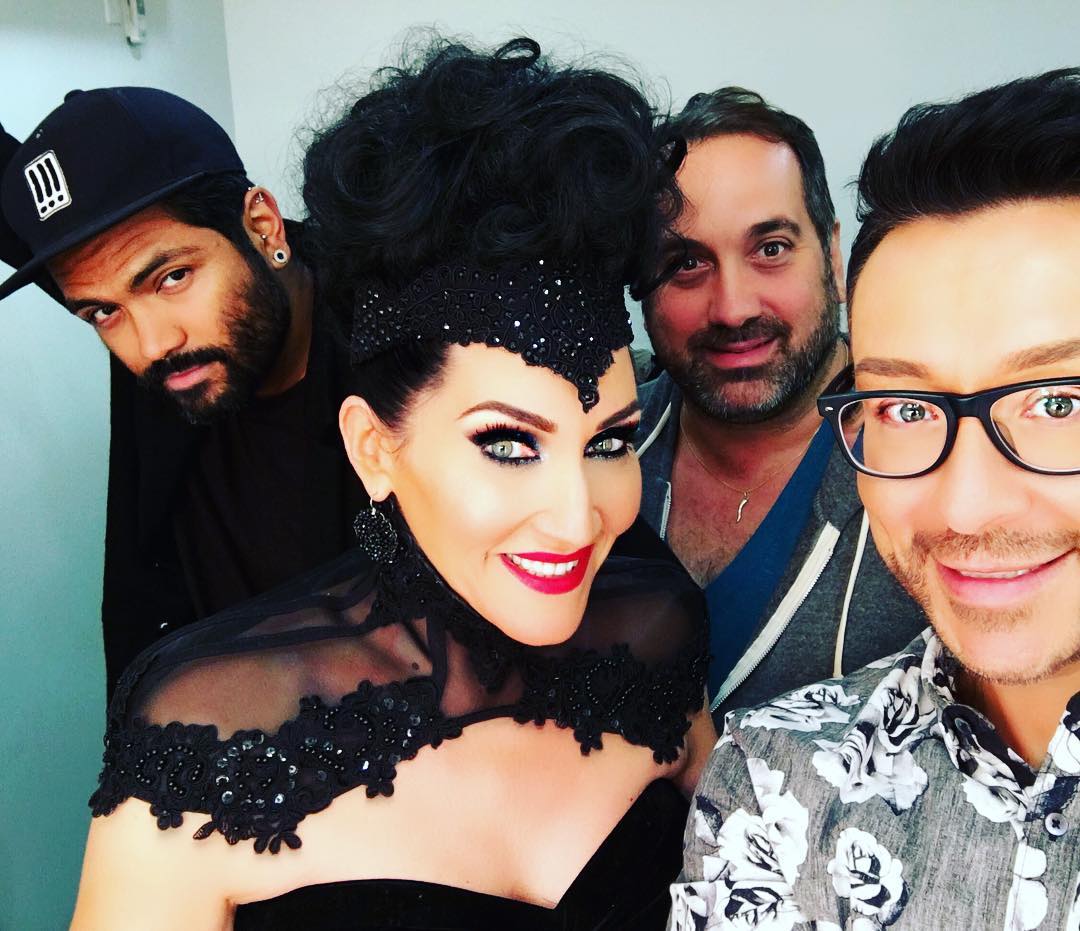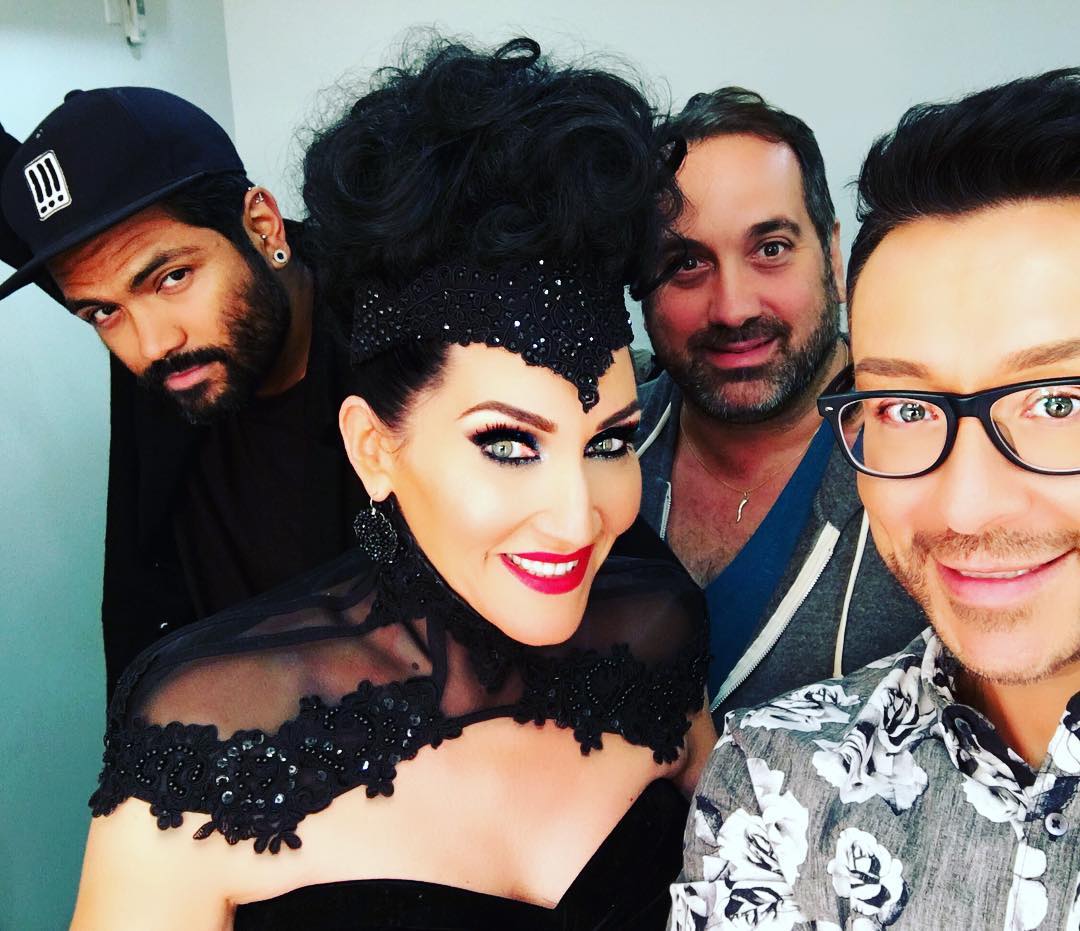 THE LOOKS:
First, I wanted to see the "process" behind this challenge. In the airtime that was wasted on Kimora and her commentary, I would've preferred to see the behind-the-scenes footage from the creation of their cartoons. I have questions, fish! Who drew the graphics? Who advised them on the stories? I think if I knew the answers, my opinions could've been turned upside down.
Chronologically:
Cynthia Lee Fontaine: Princess Cuculina (drink) with a monkey spreading Peace, Love and Sex. "A happy cucu (drink)… is one that is clean for others" which now we know means "a happy butthole is one that is clean for others." #SOML. She is safe.
Peppermint: Princess Carcinogenetta with Pilot Light. Ru: "Only you can prevent grease fires" Top 3. But, I didn' love it… It seemed crafty to me. Maybe it just happened too early in the runway.
Farrah Moan: Princess Pacifica and Bubblina The Blowfish (eyes closed). "I'm not a seamstress… but that looks like a piece of fabric that's wrapped around your waist." Cheyenne- disappointed. "No presence" Cressley "I was more distracted than I was entertained." Ru: "Sorry to pop your Bubblina" Bottom 3
A post shared by Charlie Hides (@charliehidestv) on Apr 8, 2017 at 7:18am PDT
Eureka: Princess You-Reek-of-Daria and Roof Trade the Dog from the Sewers. Safe.
A post shared by Eureka! The Elephant Queen! (@eurekaohara) on Apr 8, 2017 at 1:12pm PDT
Alexis Michelle: #Subwayfish and #SubwayTadpole is Safe (but, c'mon… can I get a "It's the luck of the draw" AMEN)
Alexis Michelle: #Subwayfish and #SubwayTadpole is Safe (but, c'mon… can I get a "It's the luck of the draw" AMEN)
Kimora Blac: Princess Banana Lady and Funky Monkey… her body guard. Michelle"Robotic" and Cheyenne "Couldn't wait for it to be over". But she reveals her struggle with her… body? "Hard to watch" Michelle "the struggle of not wearing hip pads". Bottom 3.
Nina Bo'nina Brown: Princess Zathena and Inc, a robot from BadBitchUraniam. Could've been in the top!!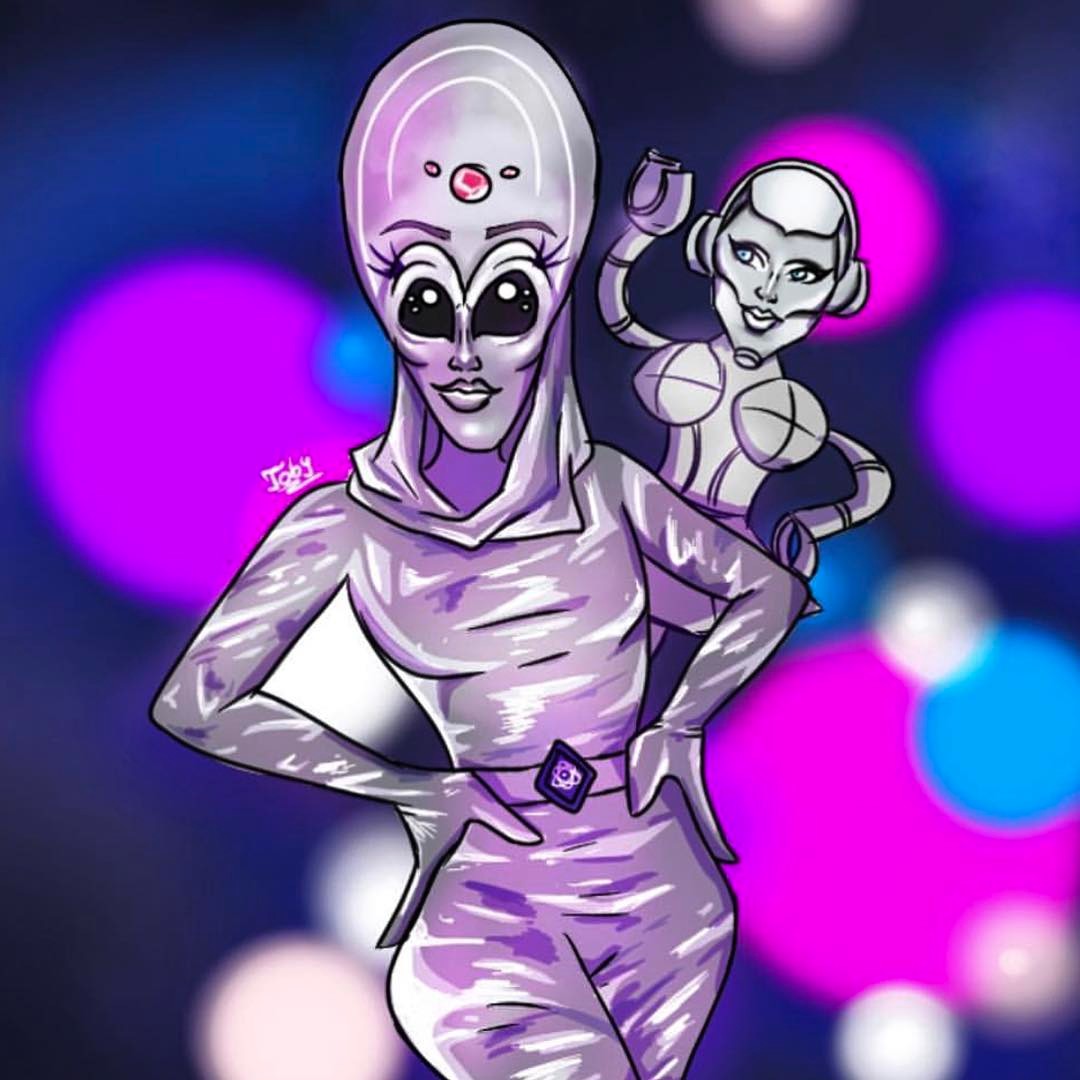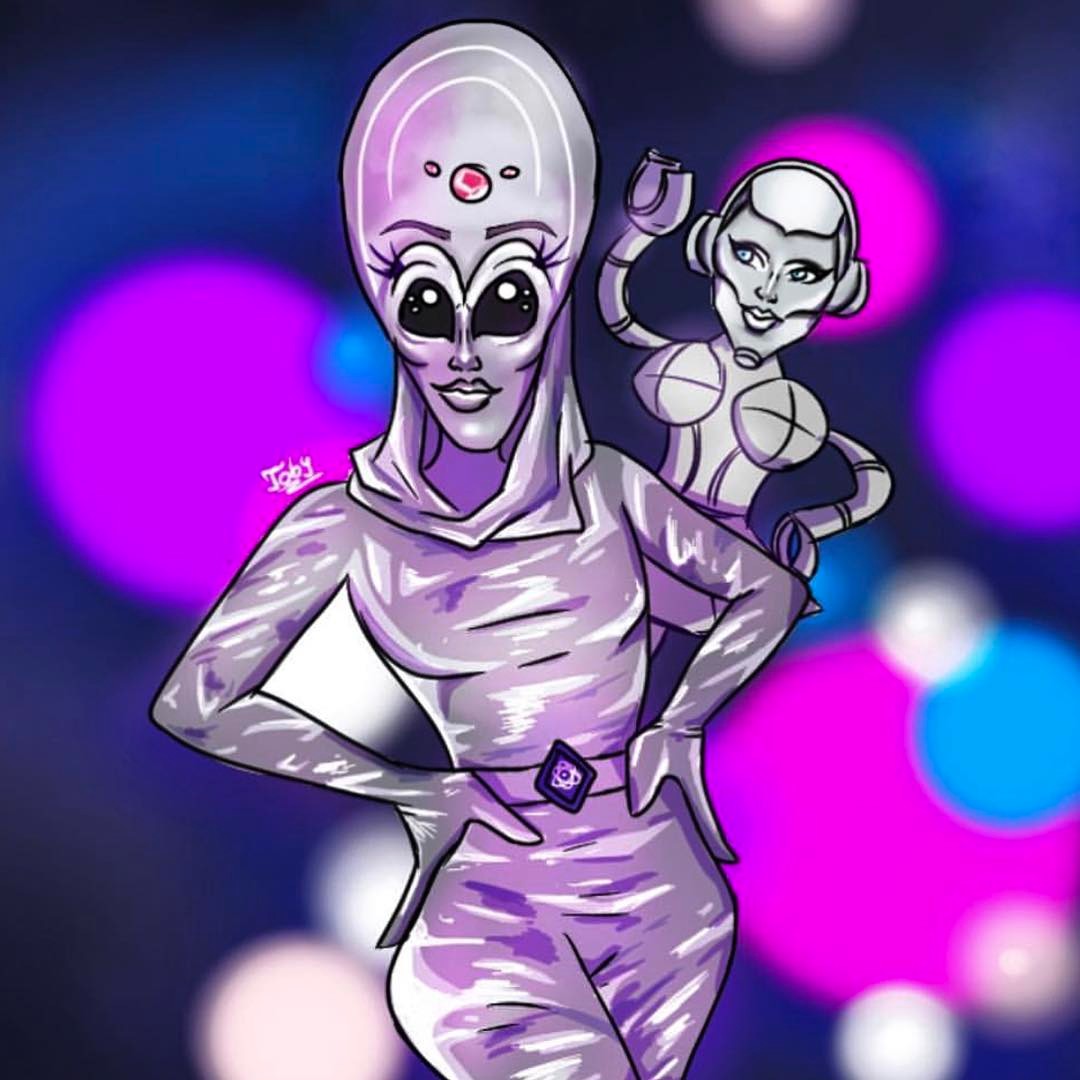 Sasha Velour: Princess Uglina and… something like Gollum. Her self doubt. This missed a mark, because she seems to miss the proof here. Her sidekick was actually the villain of her story, right? Wait, why am I even digging that far deep in a 15 second voice clip? It's far too cerebral. Don't get me wrong, I love a demented storyline. It's reminiscent of Sharon Needles… But, I am not laughing or entertained. I am also really not here to be emotionally moved by a skit. And, aren't their trademark laws with LOTR? would've put her bottom three, honestly. Safe.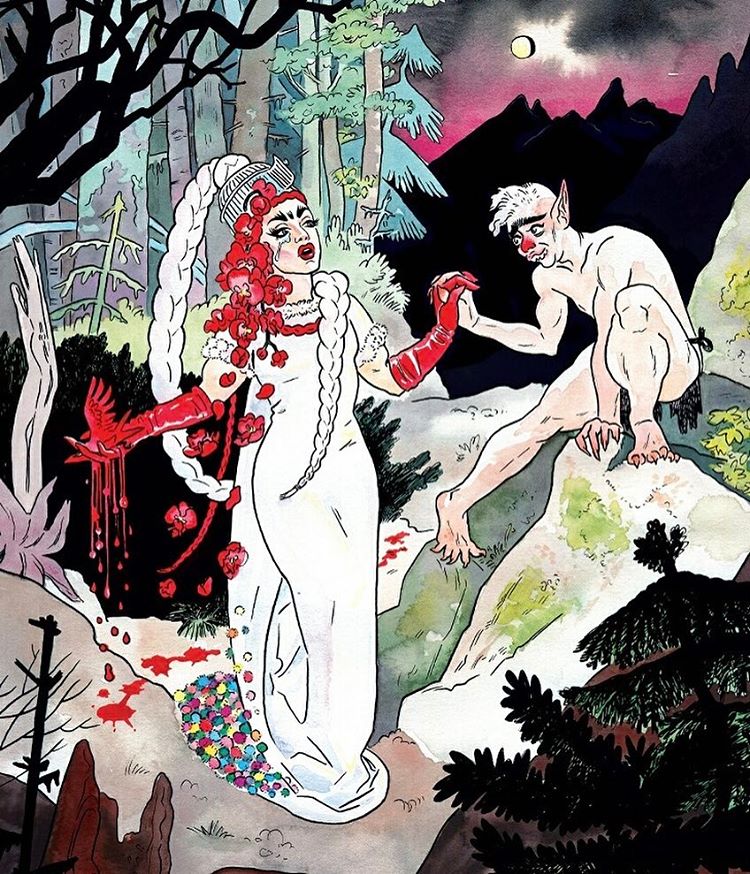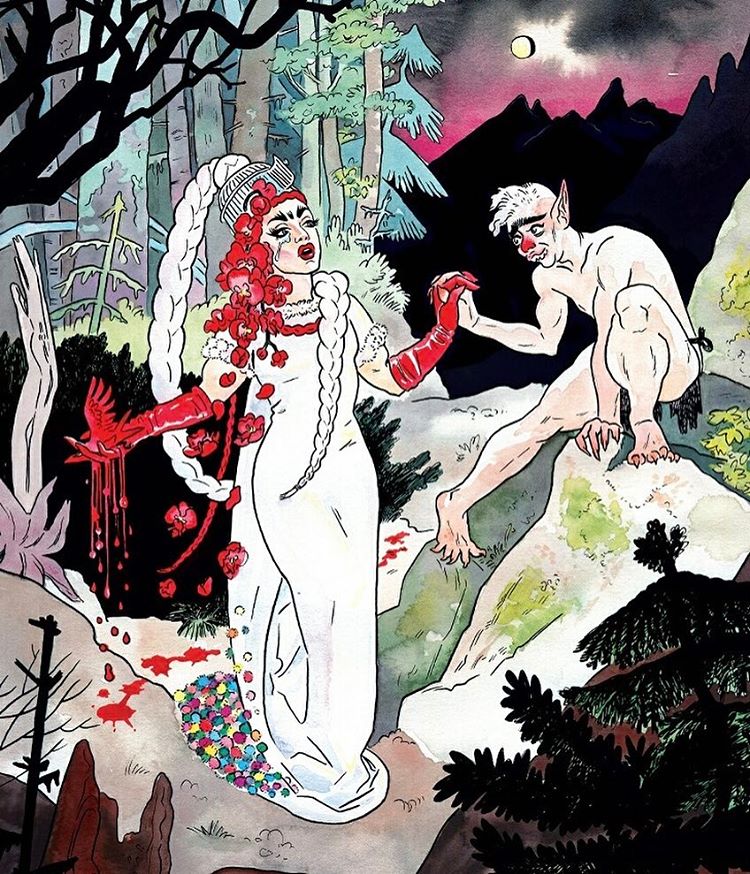 Shae Coulee: Princess Aquaria and a fairy from… Uranus. Another star queen. Safe.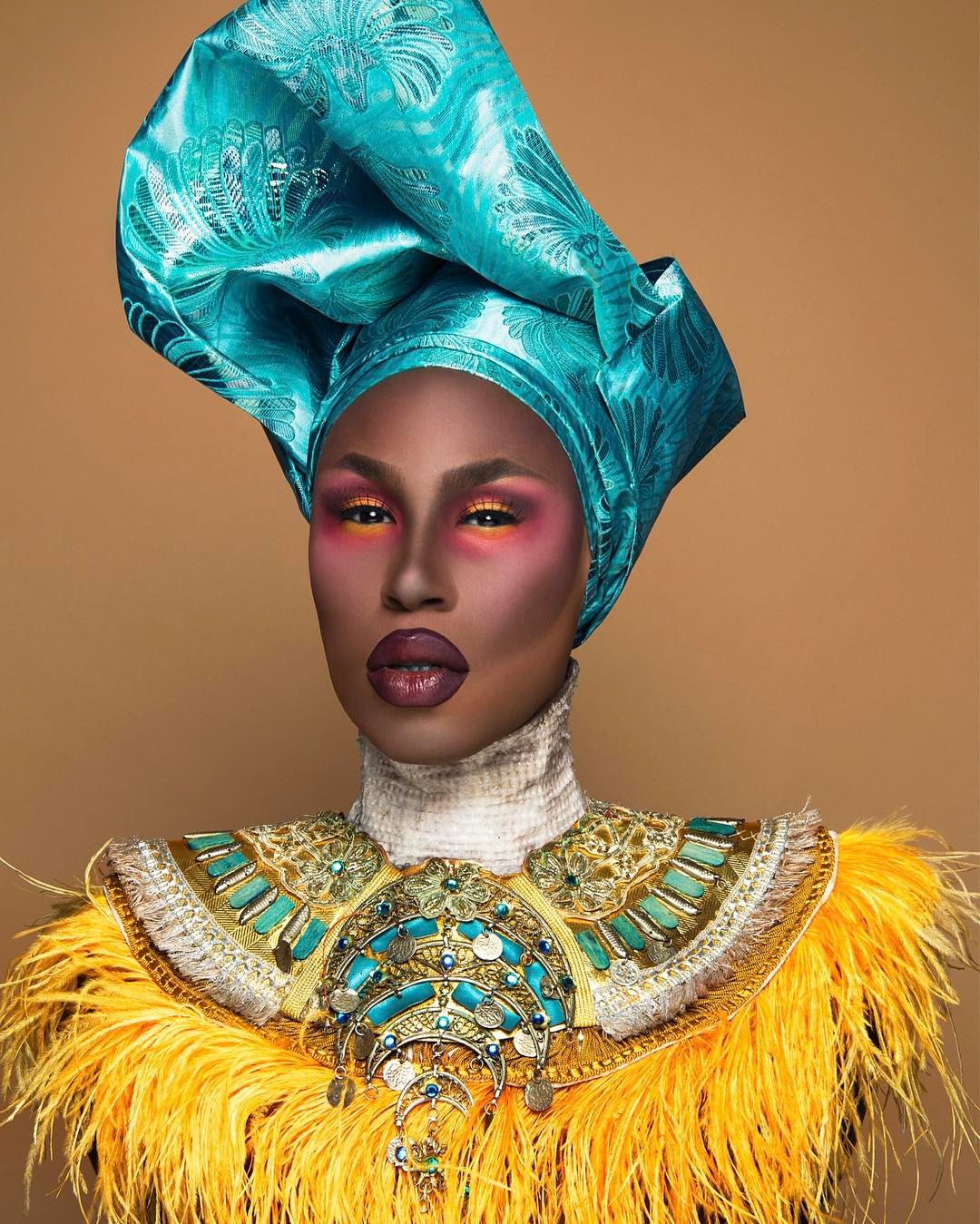 Valentina: Princess Vira and her wise Godmother. H8 Everyone! Cheyenne is thirsty. They all gag on her beauty. "We all just want to go up and lick her face." "She really went there." Top 3.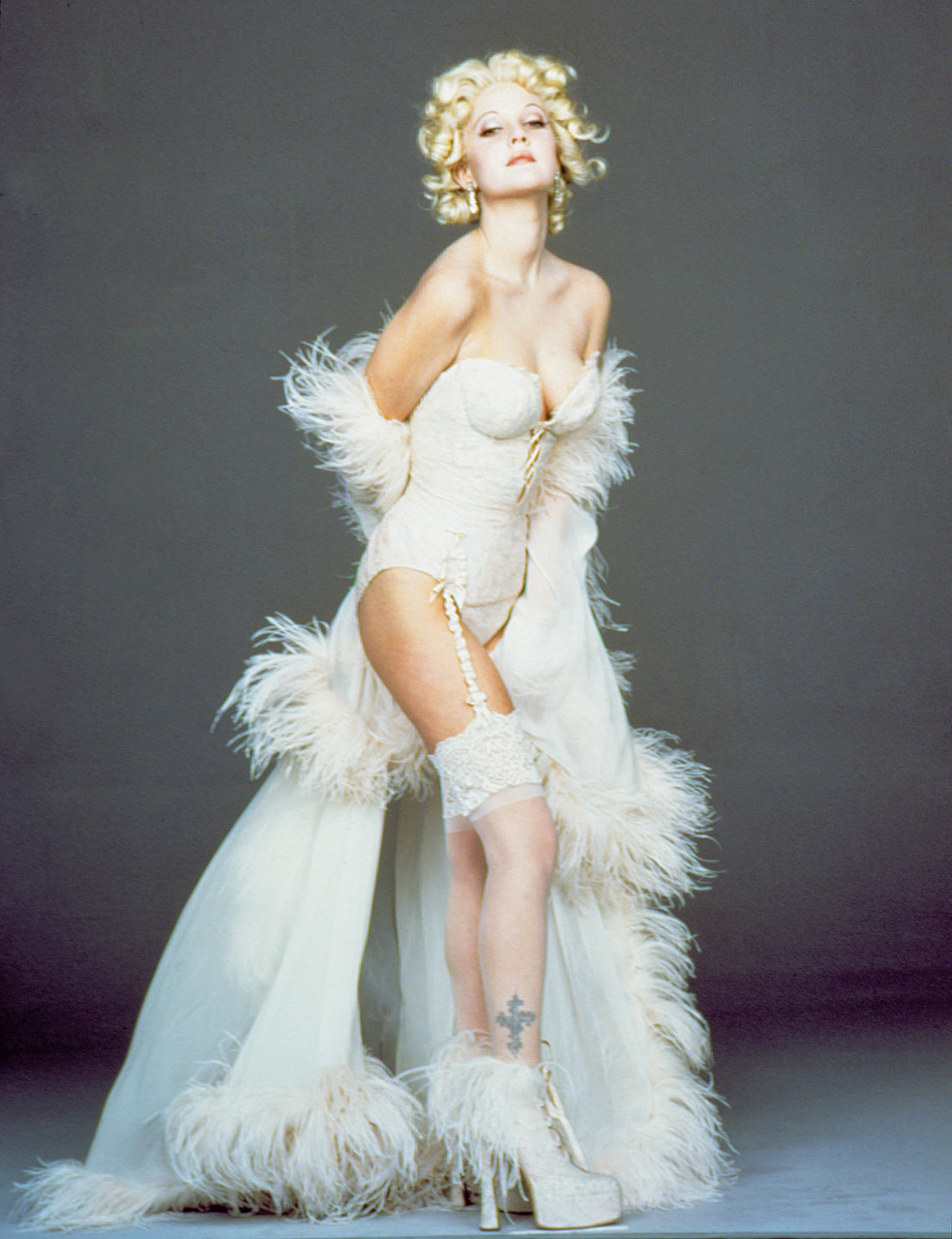 Aja: Princess Disastah and… smoke clouds, she names DaSistah… Mostly disastah. Michelle "I literally had no clue" Banjee? Did anybody get that? No… "The costume didn't say… Volcano. It says… Heatmiser" "The judges did not Lava your princess storyline." Bottom 3.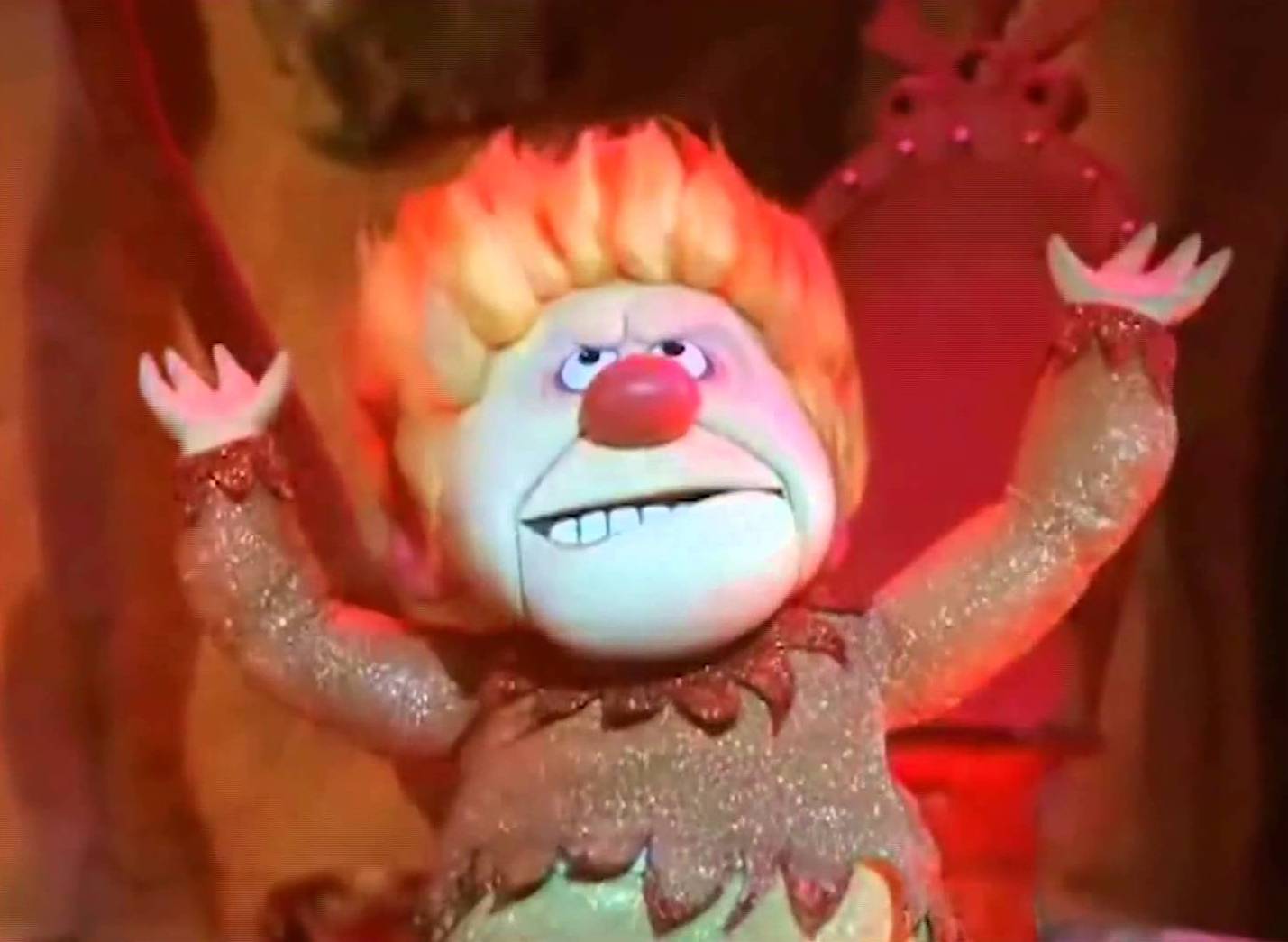 Trinity: Princess Aquapussy with Stanky the Starfish. There's a reveal. I love the haute couture quality of the top gown. Very Charles James. Cressley, "from a fashion standpoint this is really fun!" To top it all off, she's really funny. Todrick says she interacted the most with her digital sidekick. Top 3.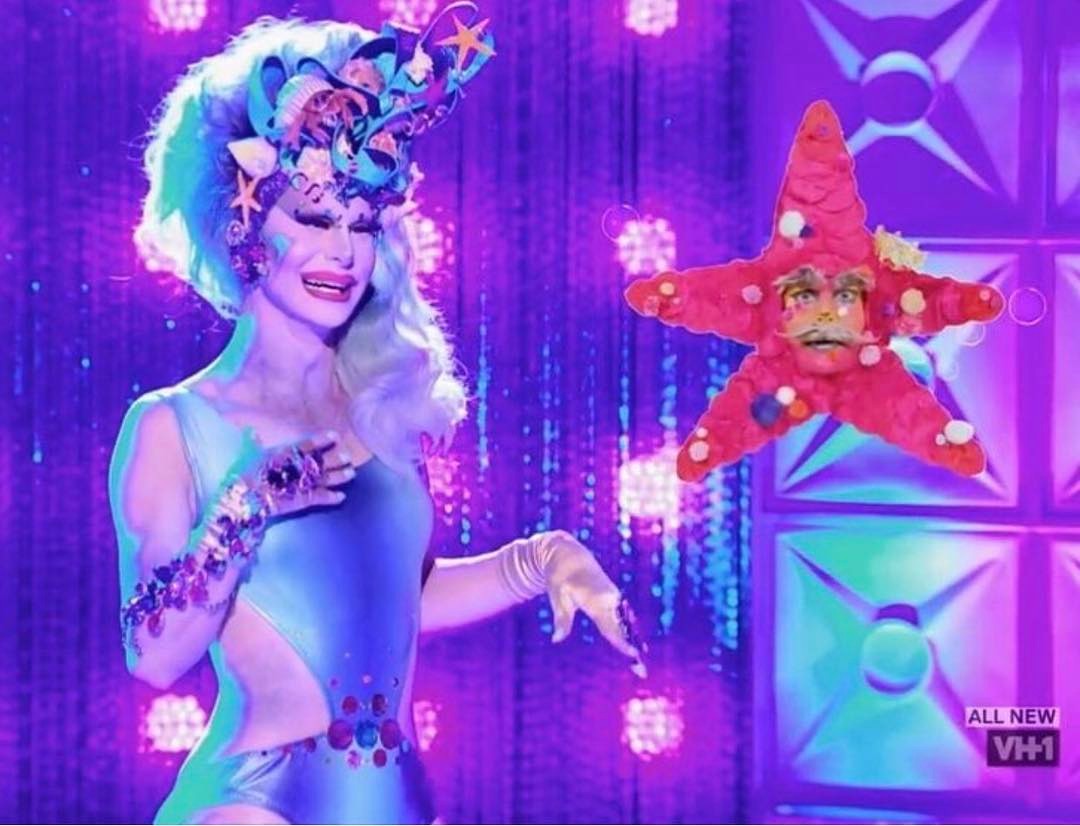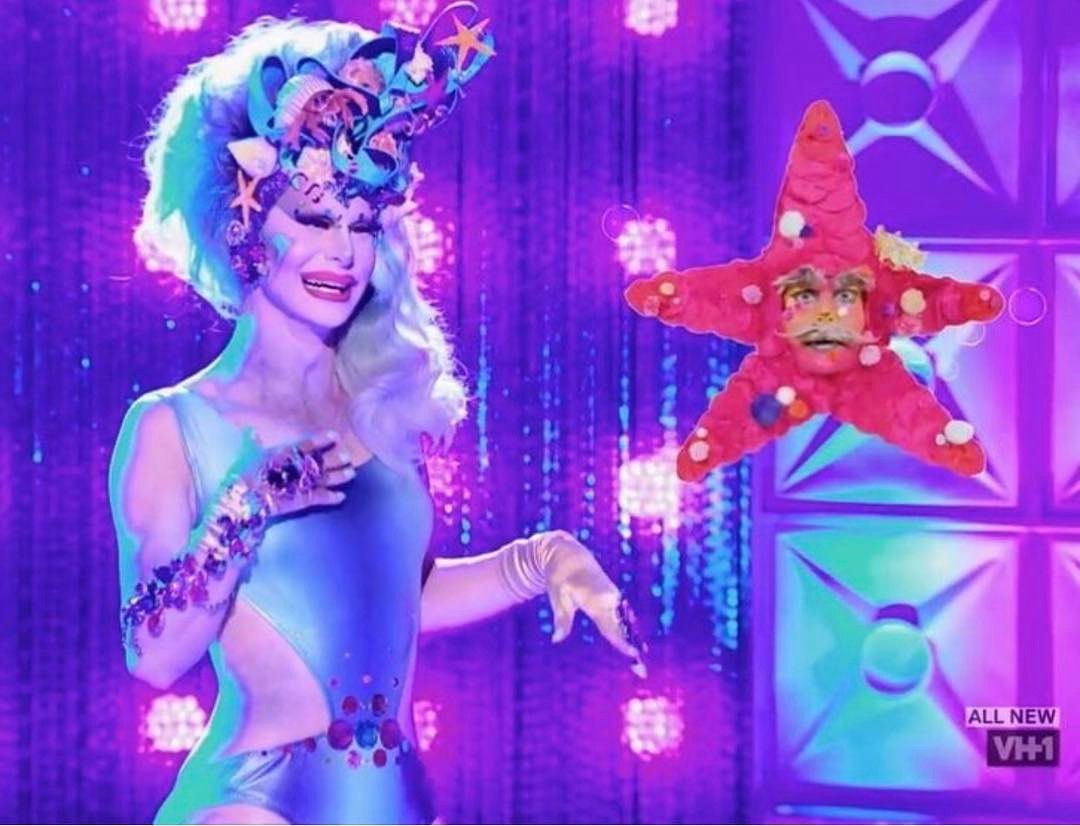 Trinity, Valentina and Peppermint sit at the top. Trinity and Valentina just hit it out of the park, so I think their placement is obvious. Peppermint… got lucky. She was in a pack of close runner ups. But, I'm happy she's getting some love!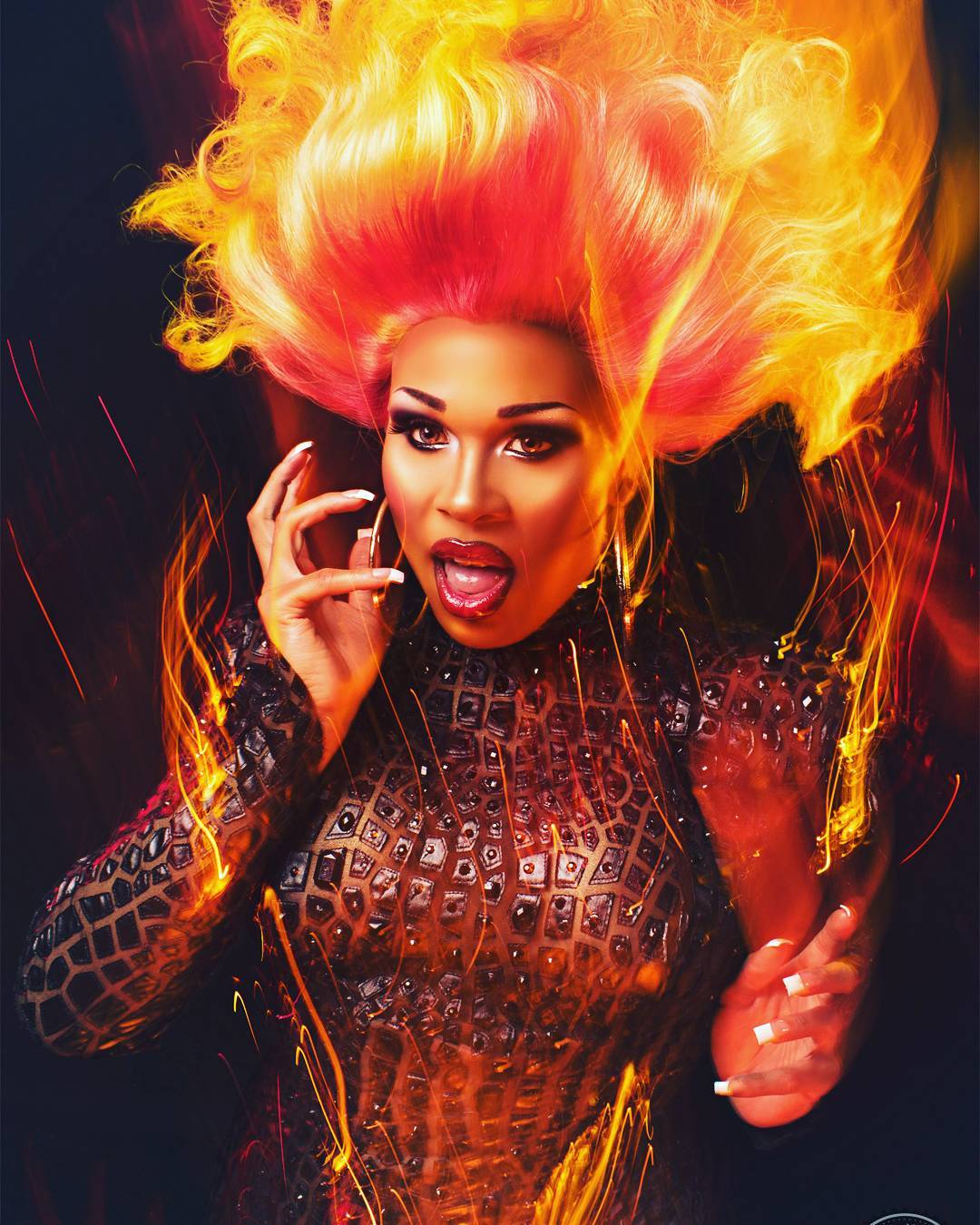 Winner is: Trinity. Yay! This week is a no brainer. She's a beautiful pageant queen; she's got jokes; and she brought it out for the maxi challenge. Condragulations, Trinity!!
Farrah, Kimora and Aja are our bottoms. No surprise. Their executions of the maxi-challenge were… disappointing. Farrah and Kimora, our Vegas Kweens, don't want to put effort into anything, and they lack star charisma and drive. It sure seems that way, anyway. And, Brooklyn queen, Aja, oozes creativity, but really fell apart conceptualizing and putting her look together, and was lost delivering the lines of her sidekick script.
Lip Sync:
I'm semi-shocked that it's Kimora Vs. Aja. I'm thinking if it had been Kimora and Farrah… this would've been the second time in Drag Race herstory that both queens got eliminated. As soon as Bonnie Tyler's "Holding Out for a Hero" starts, there's automatically visible difference in their levels of energy. The Heatmiser is GIVING it. Stunt on stunt on stunt juxtaposed against Kimora's inappropriately legato, almost ballet-like movements.
I need the queens to learn their lip syncs BEFORE the episode. I'd prefer less dancing, if I knew the queens really were mouthing words.
Like Coco here.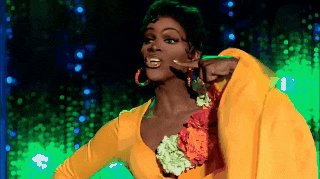 Sashay, Away!
In the end, Kimora's cucuuuu (**drink**), and beauty are not enough to continue in the competition. She is eliminated.
Next!
Stray Observations:
Don't show process.
Where's the mini challenge?
I'm so thankful for LIVESTREAMING VH1.
When is someone going to call Alexis out on her mouth?
Shae Coulee gets so much airtime! I'm not complaining, she's funny
Ryan is currently based out of a zoo in Houston, TX. Penchant for high fashion and musical theatre (original). He will not sign autographs. Instagram: @petiteplussizedmalesupermodel