13 Best At-Home Laser Hair Removal Products and Devices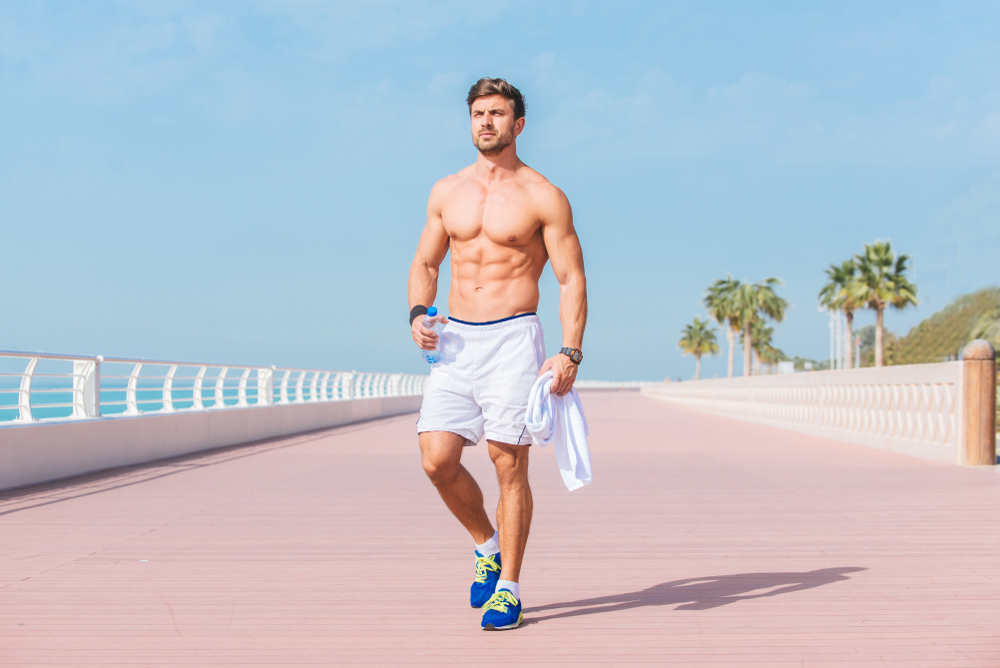 Should I Use a Home Laser to Remove Body Hair?
 Everyone has body hair, but not everyone likes having it. While personal preferences are entirely natural, most of us have at least area on our bodies where we hate that pesky hair just keeps on growing and we'd like to get rid of it for good. You've had friends who have been to a dermatologist's office to have their hairs zapped by the sophisticated medical laser, yet taking time out of your day doesn't appeal to you, or you don't have the money. In the back of your mind, though, you wonder if an at-home laser is safe to use.
According to Dr. Rachel Ward of the Cleveland Clinic, the answer is yes. At-home laser hair removal devices come in two types, both of which are less powerful than the types doctors use. One is a true laser, and the other uses a system called intense pulsed light (IPL), which works similarly. With less power, both types are safe for amateurs to use at home. Still, less power also means that these devices won't be as effective, so it can take longer than the 10 to 14 days to begin seeing results that people usually get with professional treatments.
How Laser Hair Removal Works
Both types of home lasers emit concentrated light that the hair's pigment absorbs. The energy from the laser converts to heat, which effectively damages the hair follicles, resulting in delayed hair growth. Lasers don't remove hair permanently, either, as the light only damages follicles that are in the growing stage. That's why you need multiple treatments for initial hair removal. Periodic touchup treatments are needed as well.
 Laser hair removal is most effective for people with light skin and dark hair. The science behind this fact is that there needs to be a significant contrast between the skin and the hair for the follicle to properly absorb the light energy. Lasers are least effective on people who have grey, red, blond, and white hair, as these colors don't absorb light well.
Usage and Precautions
At-home lasers can be used on most areas of the body where hair grows, including the upper lip, chin, armpits, arms, legs, and torso. Avoid the eyes or getting too close to the genitals or using a laser on tattooed skin.
 To prepare for a laser session, stay out of the sun, and avoid sunless tanning creams. Avoid plucking, waxing, or electrolysis for four weeks before use for best results. Shave the area the day before treatment to remove hair above the skin that could be singed. Side effects can include skin irritation and lightening or darkening of the skin in the treated area.
Comparing the Best At-Home Laser Hair Removal Devices
Now that you know what to expect, take a look at the best laser hair removal machine available on the market.
IMENE Laser Hair Removal & Ice Compress- 500,000 Flashes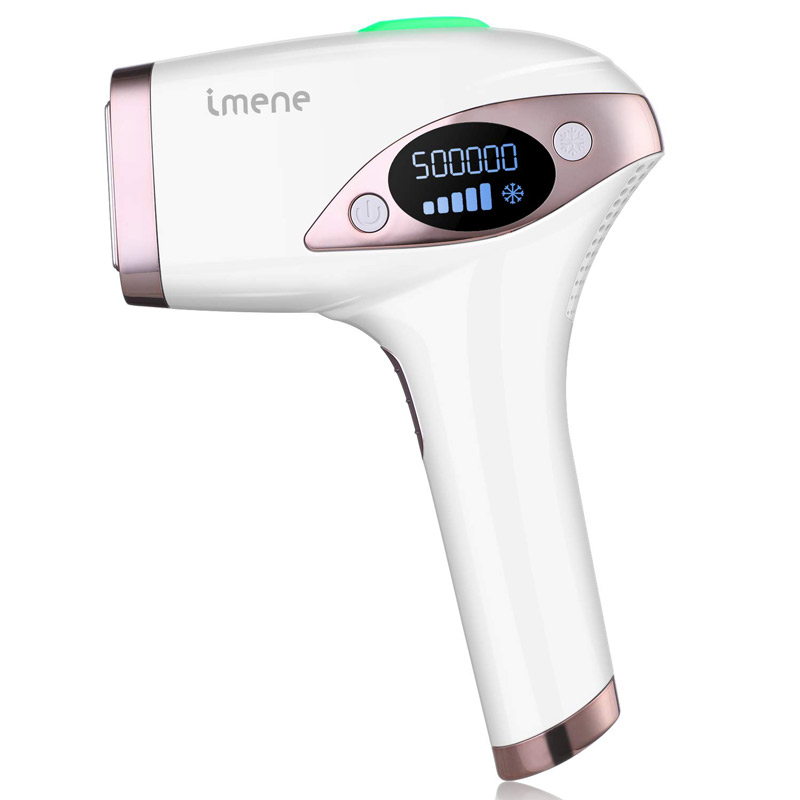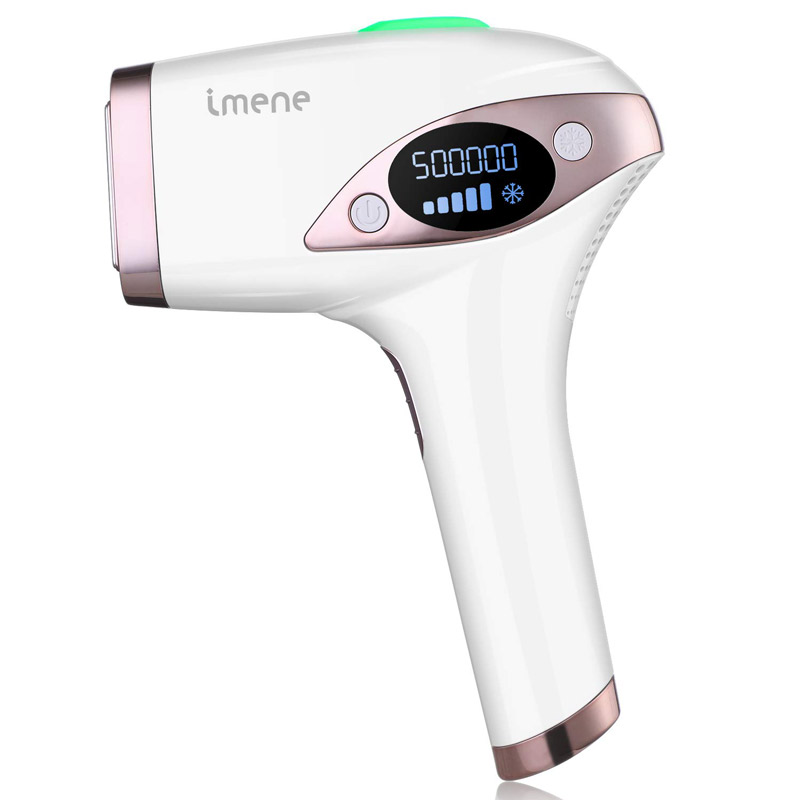 The IMENE 500,000 Flashes device uses IPL technology to break the cycle of hair growth. Up to 93.7 percent of users experienced noticeable hair loss after just two months of treatment. This device has a unique ice compress function to keep the skin cool and relieve redness and swelling. IMENE says that the 500,000 flashes in the device are enough to remove all body hair on 9 to 11 individuals. It has two, flash modes, manual and auto for different body areas. Use the manual mode for precision areas such as bikini lines, underarms fingers, and chi. The auto mode is appropriate for larger areas such as arms, legs, stomach, and back. Wear goggles when using the device, which comes with a 90-day money-back guarantee.
Buy it here: IMENE Permanent Hair Removal
Beamia At-Home IPL Hair Removal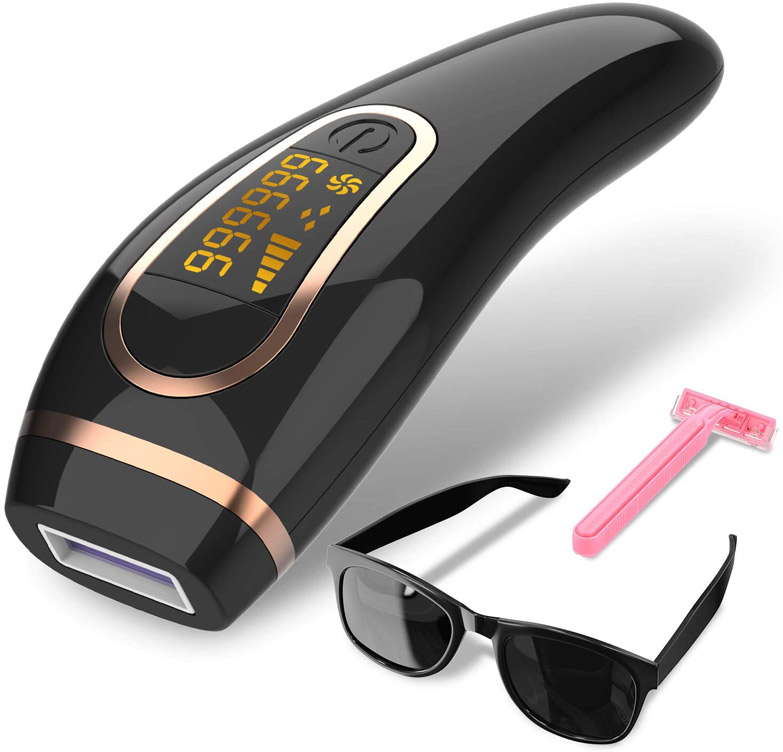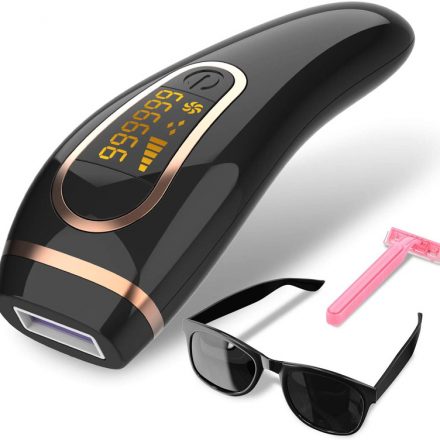 With 999,999 lifetime flashes, the Beamia At-Home IPL Hair Removal Device is the only laser you'll ever need to keep your body hair-free. The Beamia Laser is great for removing light, medium, and dark brown, as well as black hair from the face, armpits, arms legs, and torso. It comes with five different energy levels so you can adjust to your skin's sensitivity. Equipped with a cutting-edge skin sensor that continuously scans your skin tone and automatically adjusts light intensity, this IPL laser is comfortable to use on delicate areas such as the face. It delivers an ideal amount of light every time for safe and effective use that puts hair follicles to sleep and breaks the cycle of hair growth.
Buy it here: Beamia At-Home IPL Hair Removal
BoSidin Painless Permanent Hair Removal Device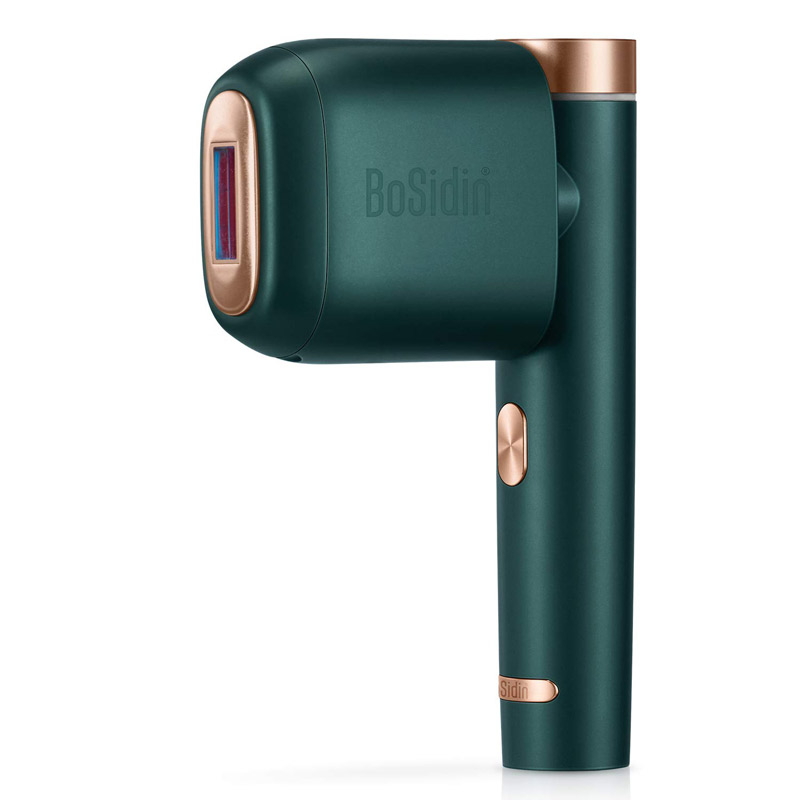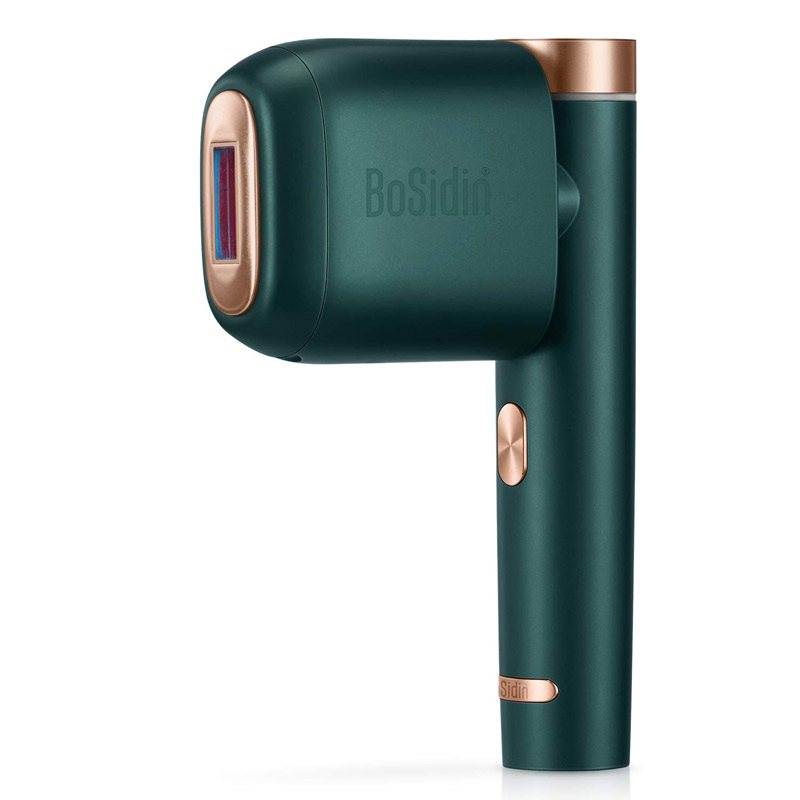 You'll bid farewell to unwanted hair and get long-lasting smoothness when you use the BoSidin Hair Removal Device. BoSidin researches teamed with the Stanford University BioADD Laboratory to develop the device's "six modes of customized skincare" that target hair on the face, underarms, arms, legs, and bikini line. The sixth mode targets skin rejuvenation that the manufacturer says improves elasticity and restores collagen production to create a healthy, clean complexion. Users enjoy a fully-adjustable head that rotates 180 degrees in either direction to help remove hair from difficult areas like knees, elbows, and underarms. A dynamic cooling device located within the device creates a protective layer that helps ensure a painless hair removal experience.
Buy it here: BoSidin Painless Permanent Hair Removal
Remington IPL6500QFB iLight Hair Removal System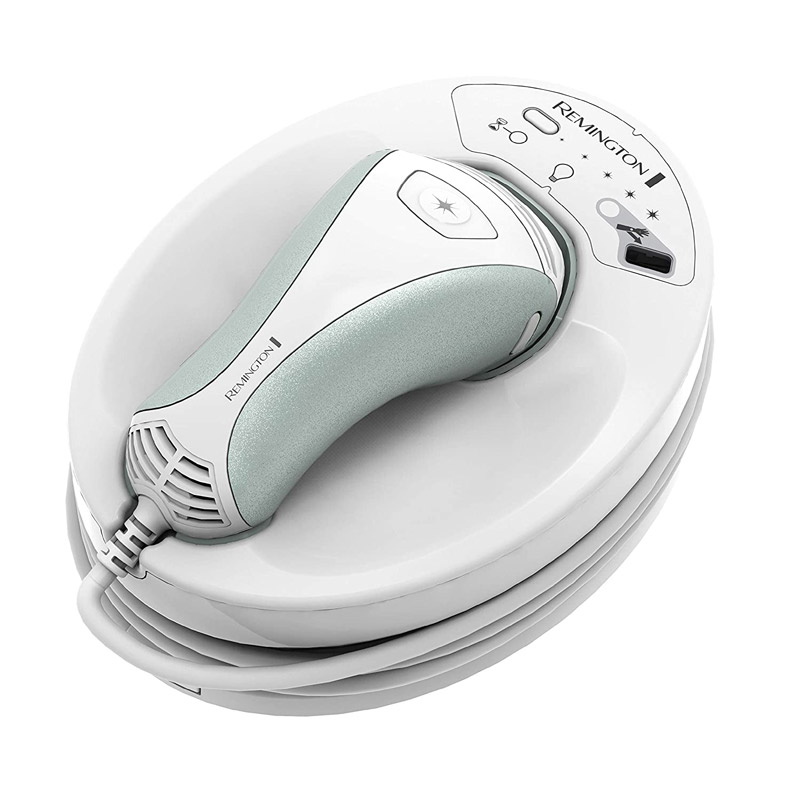 Say goodbye to Prickly skin and black dots with the Remington IPL6500QFB iLight Ultra Hair Removal System. Users will see up to a 94 percent decrease in the amount of body hair in just three treatments with this device that uses IPL laser technology. This powerful system delivers light energy through proprietary ProPulse Technology similar to that used by dermatologists to deliver permanent hair reduction at a fraction of the cost. This device is cleared by the FDA and clinically proven for use on the face and body. Buyers receive two treatment caps, one for more delicate face areas and the other for general body use. The iLIGHT systems work best on medium to darker hair colors and will not work on white and grey hair.
Buy it here: Remington IPL Hair Removal System
Letme Professional Permanent Laser Hair Removal Device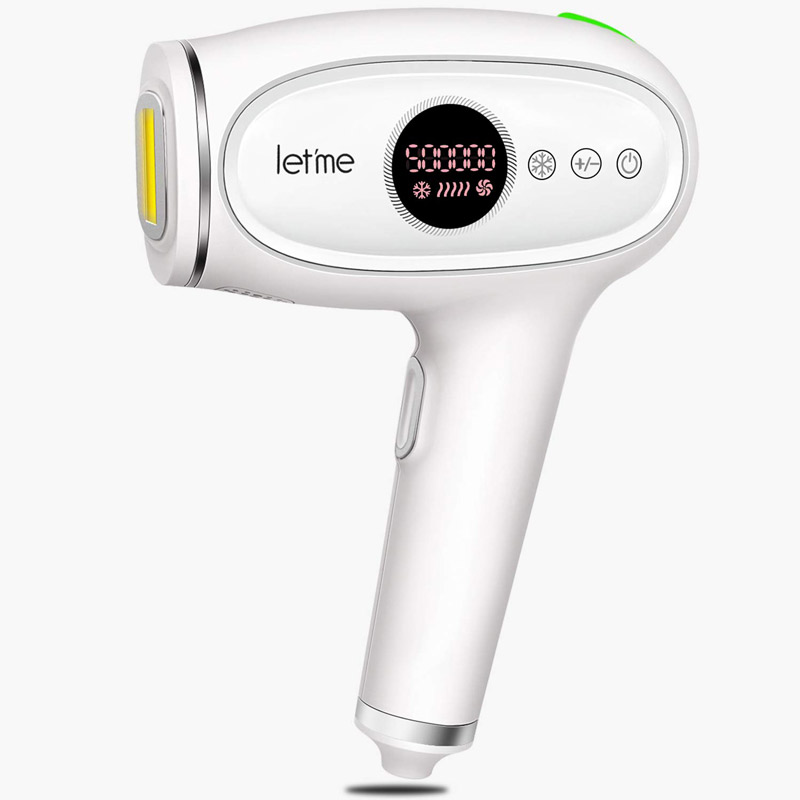 This IPL laser with quartz lamp technology delivers controlled light energy to areas of unwanted hair, resulting in thinner, sparser, and slower-growing hair. Letme claims that the device has been clinically proven to give noticeable results to 97 percent of users within eight weeks. Equipped with optimal pulse technology, the Letme Hair Removal system combines the advantages of traditional hair removal lasers and IPL devices to provide a more effective and gentle salon-quality treatment at home. Its Cool Care Function incorporates cooling technology that forms a protecting layer on the skin during treatment. You'll also enjoy a long life with this device that has a removable cartridge with 500,000 light flashes. It comes with a 180-day money-back guarantee.
Buy it here: Letme Professional Permanent Laser Hair Removal Device
Ice At-Home Painless IPL Hair Removal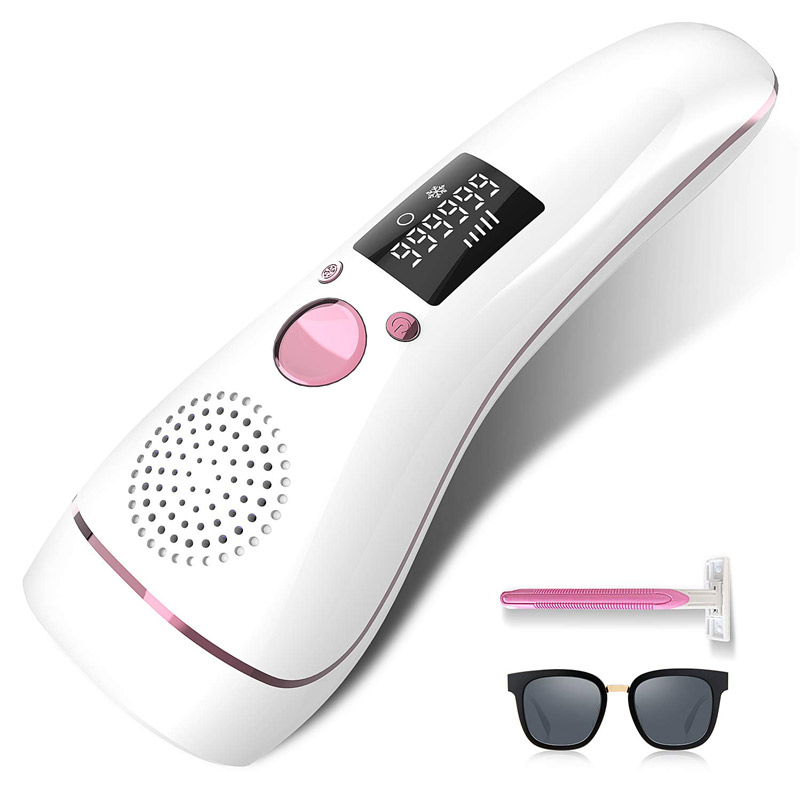 The Ice IPL Hair Removal Device has a light design that incorporates advanced built-in cooling technology that can effectively reduce the surface temperature of skin treated for unwanted hair. This feature cools the skin to minimize any redness or burning during and after use. This feature makes hair removal comfortable, even in the heat of summer. IPL is a safe and effective at-home technology that reach hair follicles to impede the growth cycle, thereby removing hair. The device includes a manual mode for precise removal of hair in sensitive areas such as lips, bikini lines, and underarms. Use the normal flash head for legs, arms, back, and abdomen. This device has a capacity of 999,999 flashes for life-long use.
Buy it here: Ice IPL Hair Removal Device
WUKING IPL Body Hair Remover for Men- At Home IPL Hair Removal Device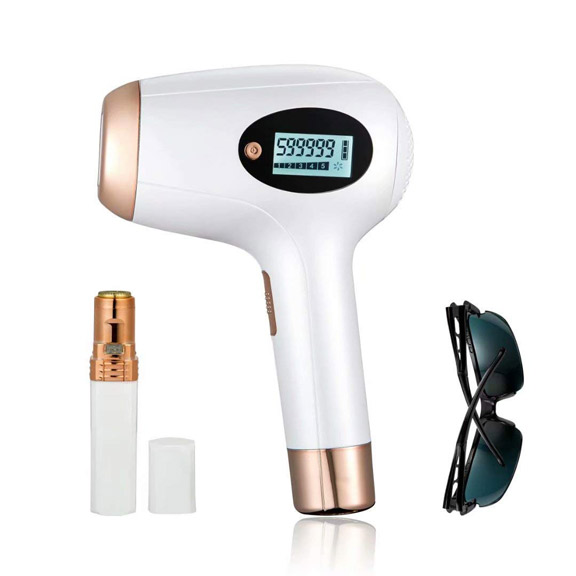 The WUKING IPL Hair Removal System allows you to get professional hair removal results in just minutes in the comfort of your home. Equipped with an easy-to-read LCD, this device provides five levels of brightness adjustment for different skin types. Based on clinical results, the WUKING system can reduce hair growth by up to 96 percent with five to eight weeks of use. Two modes make hair removal easy on all parts of the body, include sensitive and hard-to-reach areas. Choose between a manual mode for sensitive areas and gliding for larger body parts. This device has a 600,000-flash capacity for long life.
Buy it here: WUKING IPL Body Hair Remover for Men
Veme IPL Hair Removal System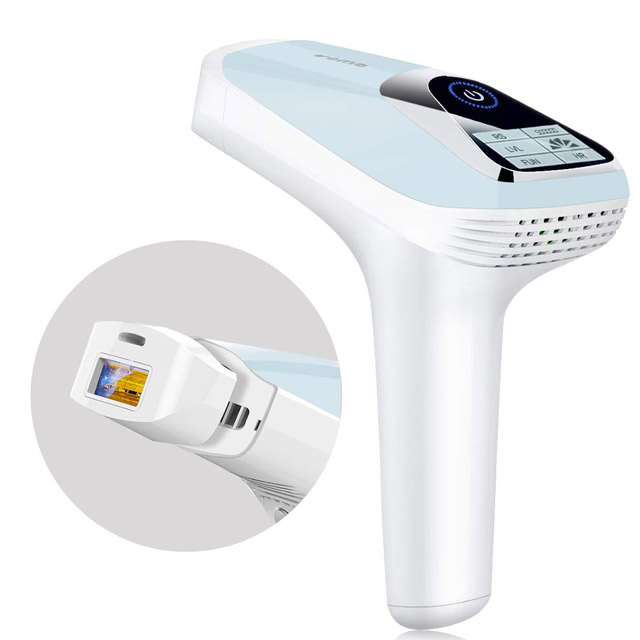 The Veme IPL Hair removal system uses the same clinically-proven technology as dermatologists emitting intense pulses absorbed by hair follicles to effectively reduce their growth on the face and body. Users will be able to effectively remove hair from the face, armpits, chest back and legs safely at home. This device comes with over 500,000 flashes, more than enough for lifetime use, and has five energy levels to accommodate different skin sensitivities. No goggles are required for eye protection as the device is equipped with a safety mechanism that only allows the laser to flash when in contact with the skin. Simply plug it into the device adapter and contact the machine vertically with one of the two treatment heads to begin treatment.
Buy it here: Veme IPL Hair Removal System
BAIVON Permanent IPL Hair Removal System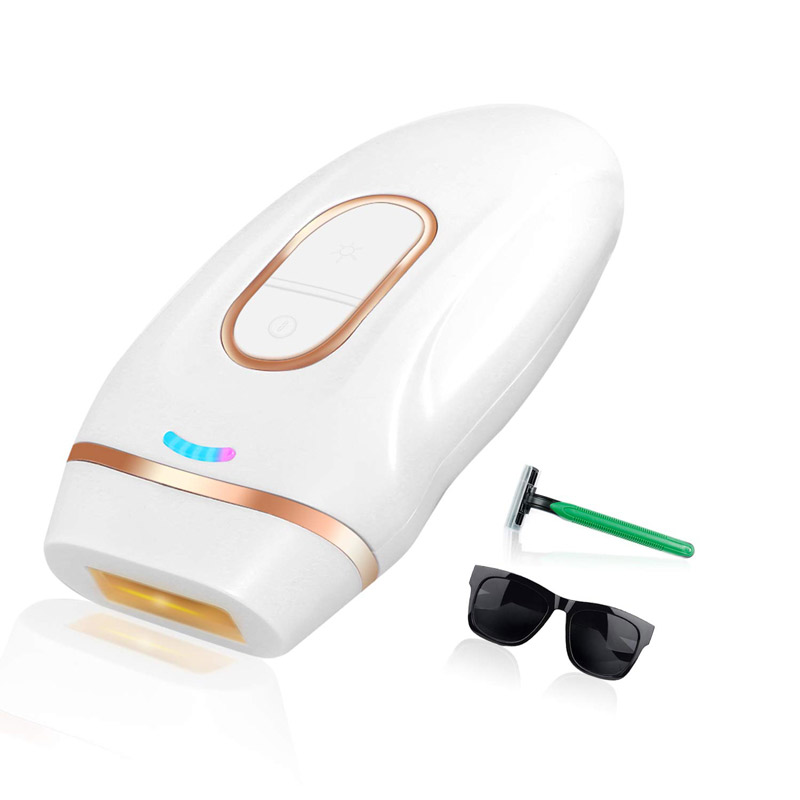 The Baivon IPL hair removal system is an effective way to achieve gentle, painless, and permanent hair removal within eight to 12 treatment. Appropriate for both men and women, this device targets melanin in follicles to delay hair growth. It's ideal for full body hair removal as it comes with two flash modes, one manual for small areas such as lips, fingers and armpits, and the other automatic for larger body areas such as the torso, legs, and arms. The small size of this device makes it portable so you can take it with you anywhere for a touchup. It also comes with five energy levels to accommodate skin sensitivities. Baivon's system only flashes when in full contact with the skin to prevent light leakage, while the integrated UV filter prevents skin damage during treatments. The manufacturer also notes that the device may shrink pores and result in skin tightening.
Buy it here: BAIVON Permanent IPL Hair Removal System
XSOUL At-Home IPL Hair Removal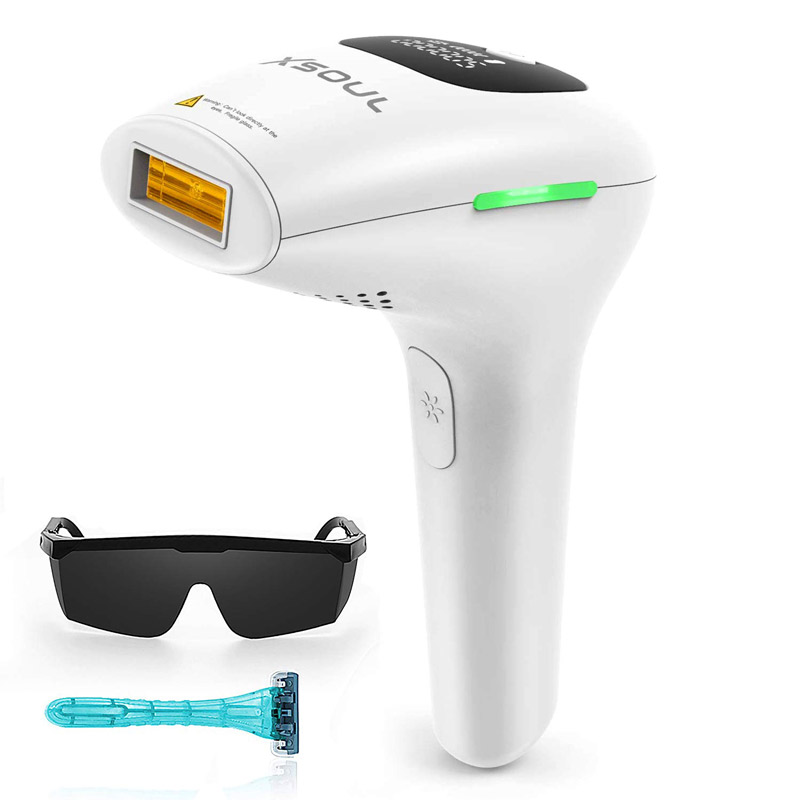 If you're tired of shaving, tweezing, or waxing away hair, the XSOUL IPL Hair Removal System could be the answer to your problem. This device uses advanced IPL technology to target hair follicles and break the cycle of regrowth. You'll get the same technology used in professional treatments at salons and dermatologists' offices for a fraction of the price. Simply follow in the instruction in the manual to properly and safely remove body hair. The XSOUL system comes with manual and automatic modes that allow you to target delicate and larger body areas with the utmost efficiency. Use it to remove hair on your chin, upper lip, inside of elbows and knees, arms and legs and torso. The system comes with 500,000 flashes that provide you with lifetime use. It's easy to use too as its equipped with a comfortable handle and five energy settings to accommodate your needs.
Buy it here: XSOUL At-Home IPL Hair Removal
FASIZ At-Home Hair Remover System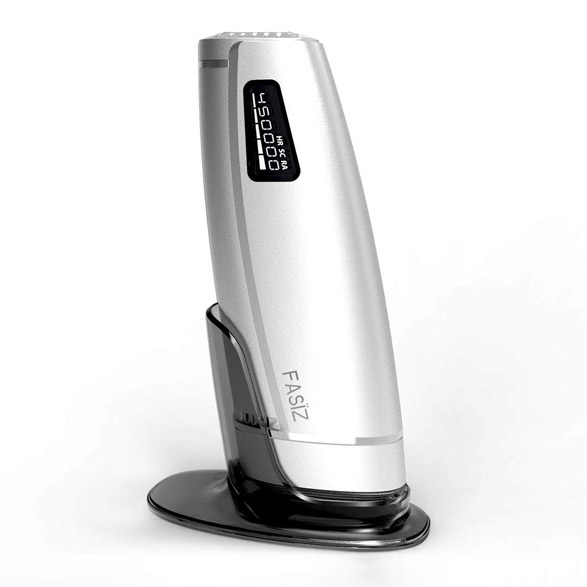 Get professional hair removal on your entire body that's gentle and effective with the FASIZ IPL hair removal device. This implement can be used on all body parts, thanks to two flash modes for delicate and larger body areas, along with five different flash modes to accommodate different skin sensitivities. The FASIZ device has more than 600,000 total flashes to last a long time for permanent hair removal. The manual mode is ideal for smaller body parts, while the adjustable mode targets larger areas such as the torso. Choose from among five energy levels for the best reaction to skin sensitivity. This device will not work on blonde, red, or white hairs along with areas that have received tattoos.
Buy it here: FASIZ At-Home Hair Remover System
IMENE 300,000 Flashes IPL Laser Hair Removal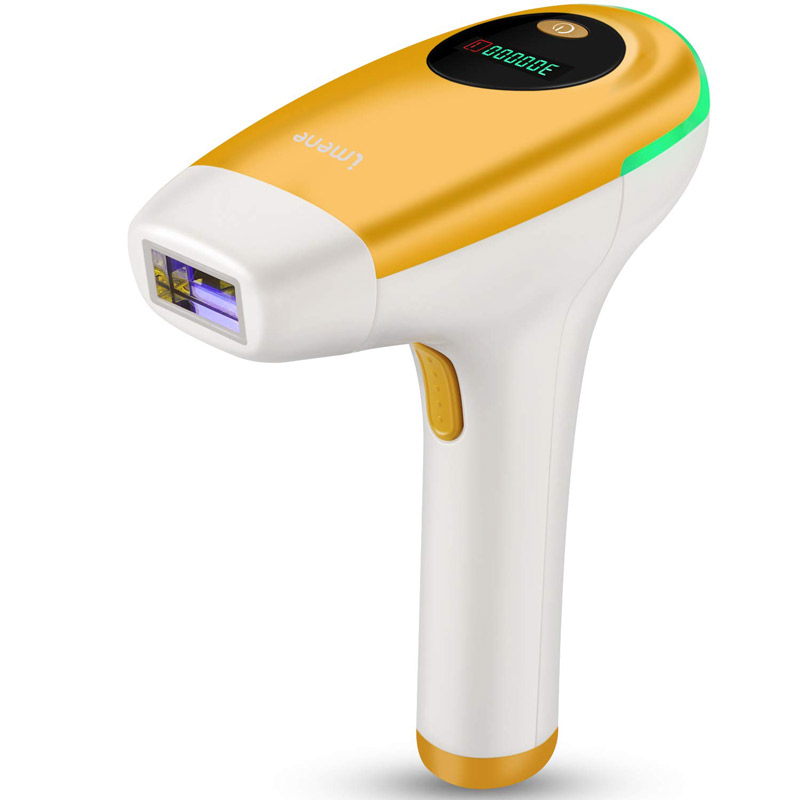 The IMENE 300,000 IPL 300,000 flashes hair removal system uses the innovative IPL light technology system found in professional salons and dermatology offices. It is gentle and safe to use to permanently remove body hair without any significant side effects. This painless hair removal method can produce up to 92.5 percent hair reduction after seven to 12 treatments within three months, according to the manufacturer. Users have the choice of five energy levels to provide the most comfort, as well as the most effective treatment for users. Best used on people with lighter skin tones and darker hair color, this device is also contraindicated for individuals with tattoos. Those with white, grey, or blonde hair should also avoid this device.
Buy it here: IMENE 300,000 Flashes IPL Laser Hair Removal
TUMAKOU IPL Hair Removal System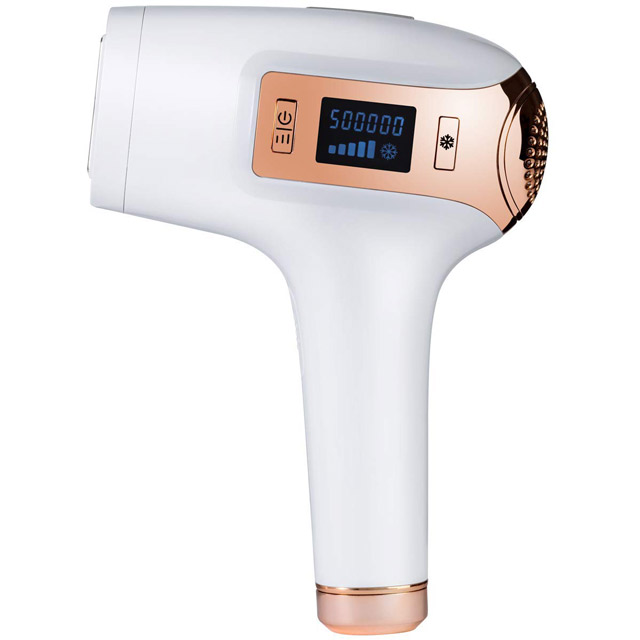 TUMAKOU IPL Hair Removal System gives users a painless hair removal device that goes deeply into hair follicles to deliver heat that causes a break in the hair cycle growth. The IPL technology used in this system is well-established as dermatologists have used it for over 20 years. The manufacturer claims that users will experience no hair growth after eight weeks of use. Also included is a cooling care function that helps protect the skin during treatment. You'll also enjoy five different energy levels to properly adjust your experience to your skin's sensitivity.
Buy it here: TUMAKOU IPL Hair Removal System