Flaunt It: Our Top 7 Booty Shorts for Men in 2023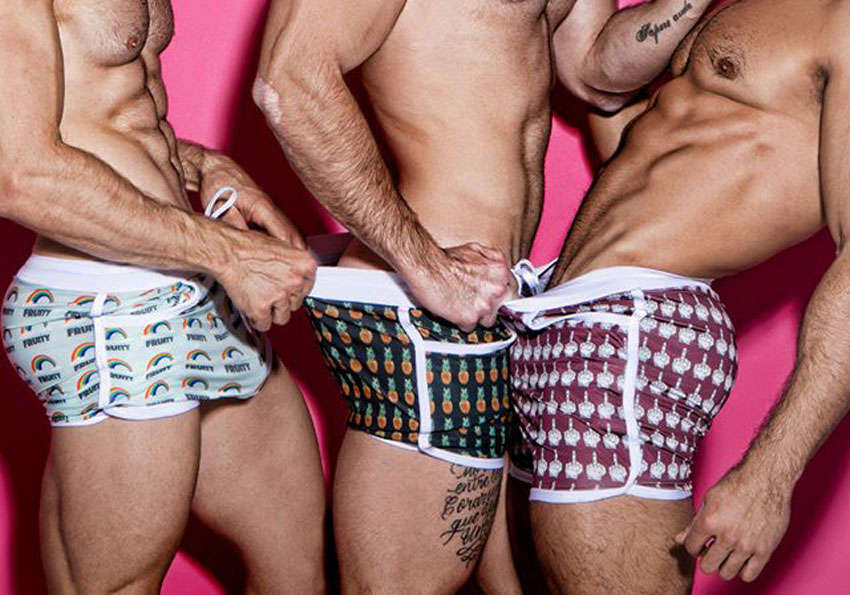 Whether you're heading to the gym, a pride festival party, or just want something comfortable and cute to sport around town, booty shorts offer men of all shapes and sizes a way to best showcase their best assets. 😉 We've noticed that in recent years many male clothing lines have increasingly started to embrace shorter, comfier shorts for men, and we certainly aren't complaining! What's even more impressive is how many of these gay-oriented clothing companies have leveraged popular LGBT influencers on social media to showcase these products, helping to break through the noise and garner substantial attention.
When it comes to choosing booty shorts for men, what helps the most is being able to see these products on a model with a similar body type as the individual doing the shopping. We've noticed that companies like Differio and JJ Malibu do an excellent job of partnering with a wide diversity of Instagram influencers who are able to display how the various product lines look on different body types and skin color tones.
However, these fabulously fit and gorgeous men can also have the tendency to blur our ability to discern product quality or dive deep into fabric, cut, and other factors that play a part in product longevity. Luckily for you, we've took it upon ourselves to become men's booty short connoisseurs, and are more than happy to spread the love with you.
But First…How Should I Go About Choosing Booty Shorts?
 It all boils down to what you plan on using your booty shorts for. Are you using them to gogo dance? If so, you'll want fabric that is more durable and moisture-wicking. Are you wearing your booty shorts to a festival? Then you're probably interested in something more colorful and well-fitted. Are you wearing them to a circuit party? If that's the case, you'll probably need a pair with pockets.
No matter the occasion, we have a recommendation to fit your needs. From colorful and sexy, to durable and revealing, here are the best booty shorts for men.
Best Booty Shorts for a Pride Festival
Headed to a gay pride festival? Here are some colorful, sexy booty short options to choose from.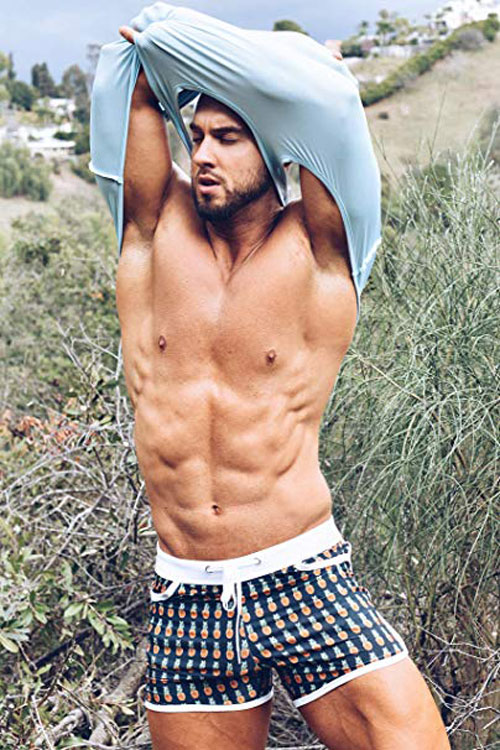 JJ Malibu Men's Athletic Booty Shorts
This clothing line hails from Toronto and presents a colorful and refreshing take on comfortable and sexy clothing designed for a gay male audience. With a full arrangement of tops, bottoms, and accessories, you can find almost any style for any occasion. Their arrangement of men's booty shorts offers 7 adorable designs, all with very cute and colorful patterns such as:
Unicorns
Pandas
Pineapple
Peaches & eggplant (perfect, right?)
The middle finger
Rainbows
Traditional camo
To view their collection: JJ Malibu Men's Athletic Booty Shorts
Best Booty Shorts for a Circuit Party
Trying to twirl to some sickening beats? Here's some more revealing, risqué, and durable booty shorts for a circuit party.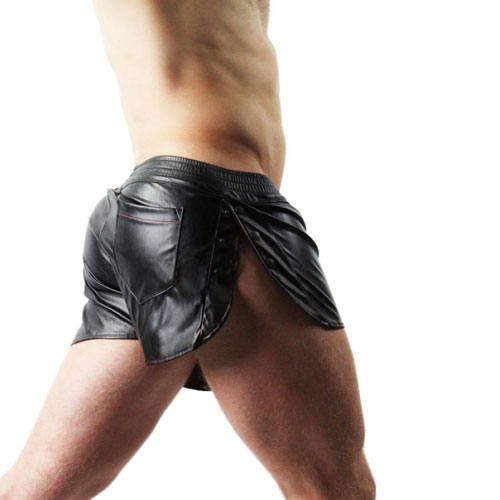 Faux Leather Shorts by Differio
Similar to JJ Malibu, Differio has set out to create meaningful and inspiring clothing that is fun, fashionable, and different from the norm. They are based in NYC, and offer products that are trendy, sexy, masculine, futuristic, athletic, and well-crafted.
While Differio offers many various types of compression shorts and short-shorts for men, their faux leather booty shorts are versatile and durable enough to be danced in and enjoyed at parties. They come with a stretchy elastic waistband, three-button detailing on the sides, and a flattering fit.
To view these shorts: Differio Faux Leather Shorts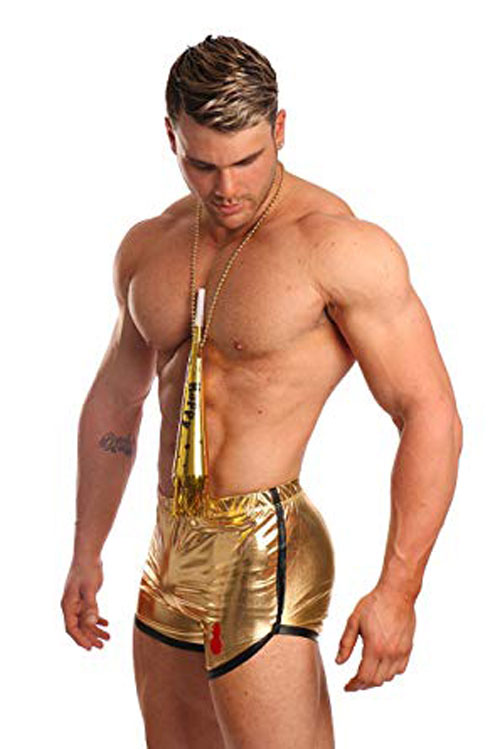 JJ Malibu Men Metallic Booty Short Shorts
Once again, JJ Malibu comes through with a sexy pair of metallic short shorts that are perfectly revealing, ultra comfortable, and durable enough to withstand sweat. Unfortunately, however, these do not contain pockets, so you might choose to wear a colorful fanny pack to put your phone and belongings into while you party.
To view these shorts: JJ Malibu Men Metallic Booty Short Shorts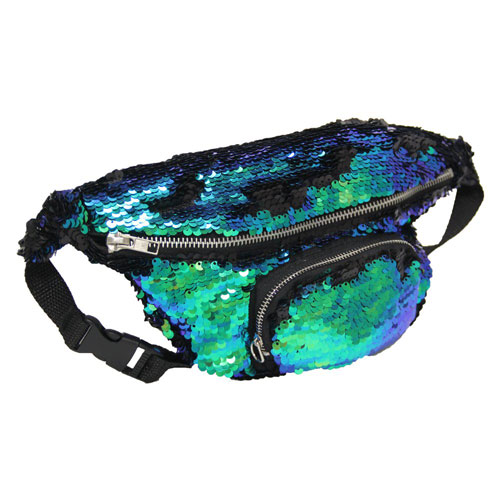 For a cute fanny pack: Mermaid Sequin Fanny Pack
Best Booty Shorts for the Gym
Looking for something a little more athletic but still flattering enough to bring the boys to the yard? Here's some booty shorts for the gym to choose from.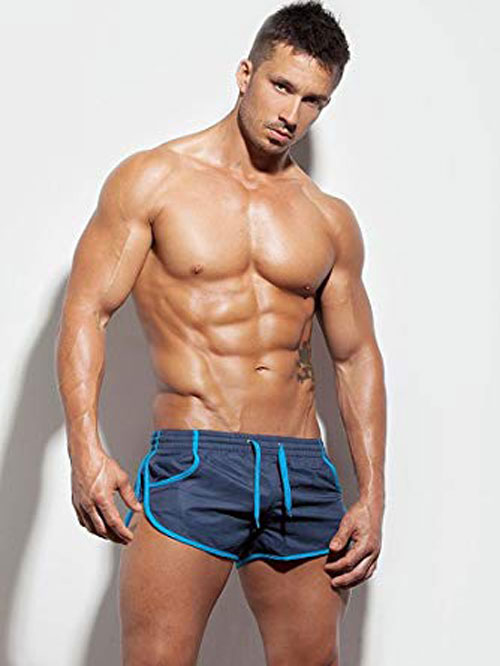 2eros Men's Icon Athletic Shorts
2eros is a super-sexy Australian brand that specializes in men's underwear, beachwear, and active wear. They are keen on rejecting mediocrity and mundane design, pushing the limits of originality through bold color palettes, ultimate comfort, and super cute style.
Their athletic short shorts are ideal for wearing to the gym, and contain 2 front pockets with a small hidden internal pocket. These also contain a mesh inner lining, standard for most shorts designed for athletic use.
To view these shorts: 2eros Men's Icon Athletic Shorts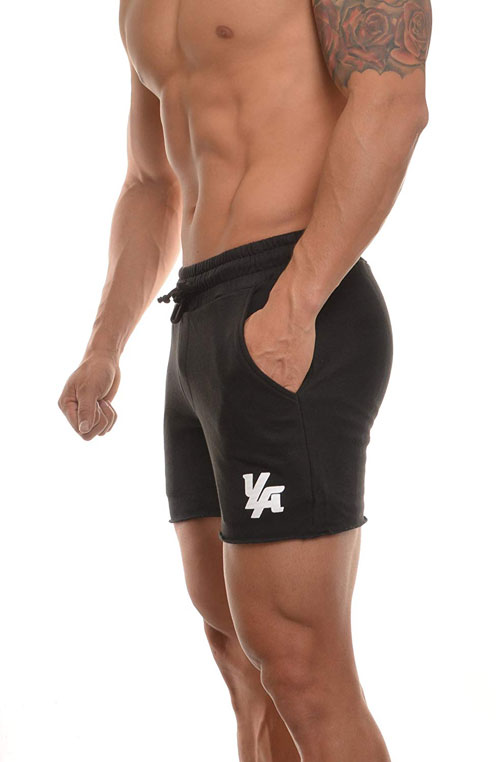 YoungLA Men's Bodybuilding Gym Workout Shorts
Although this brand is lesser-known among the gay community, they offer durable, versatile active wear that comes in a variety of styles, colors, and patterns. Their bodybuilding workout shorts are both breathable and absorbent, and are perfectly fitted to show off your best assets around the gym. They also provide plenty of movement and stretch for all kinds of workouts – from squatting and lunges, to deadlifts and crunches.
To view these shorts: YoungLA Men's Bodybuilding Gym Workout Shorts
Best Booty Shorts Swimming
Designed to get wet, chlorine-durable, and of course, sexy as hell. Here are some booty shorts for swimming to choose from.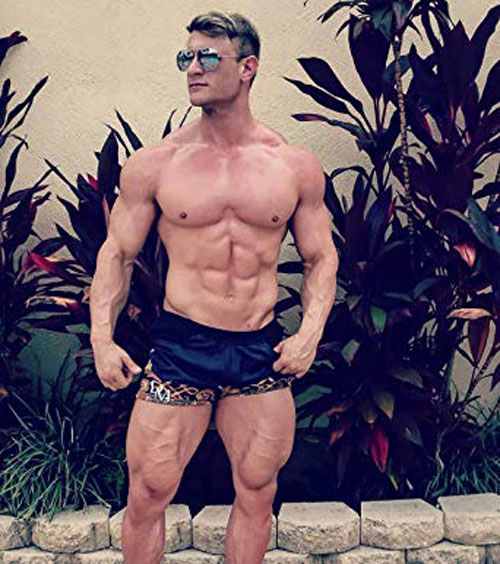 Danny Miami Men's Swimwear – Swim Shorts Collection
This beachwear and active wear men's clothing line sounds exactly like the style they offer – flashy designs, tight fit, inspired by the desire for uniqueness and luxury. The creator of this brand ties his one-of-a-kind craftsmanship back to what he refers to as the "Miami vibe," and it certainly shows through these loud, colorful pieces.
Danny Miami's men's swimwear line is made from 100% polyester, and are ridiculously soft and comfortable.
To view these shorts: Danny Miami Men's Swimwear – Shorts Collection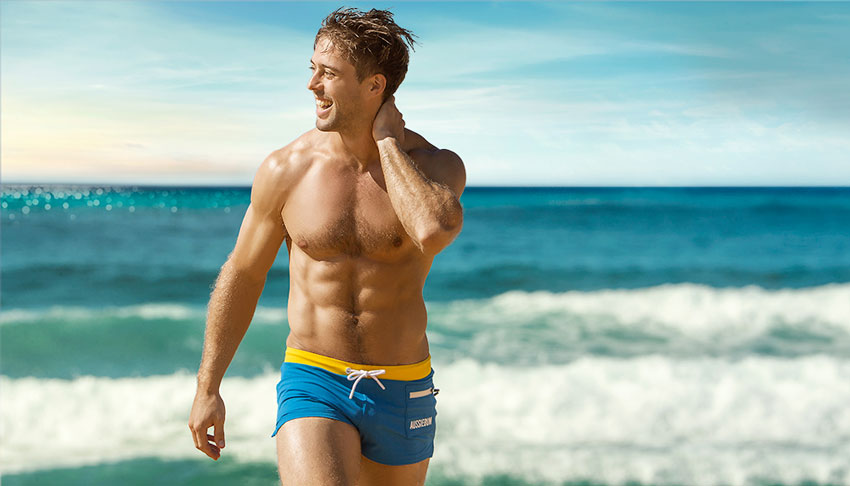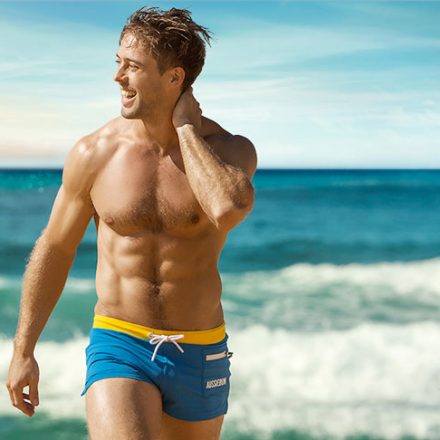 aussieBum BayWatch Shorts – Multi-task Shorts
These beachtastic shorts with adjustable drawstring waist will be there for you whether you're in the water or on land. The new aussieBum BayWatch range are made with Stretch Nylon Elastane, make a statement with bold, contrasting colours and the front and back pockets have seam seal zippers for maximum convenience. The BayWatch shorts are designed in Australia and guarantee you'll be watched wherever you wear them.
To view these shorts: aussieBum BayWatch Shorts – Multi-task Shorts
What To Look For In Booty Shorts For Men
1. Material Matters
Choose High-Quality Fabrics for Long-Lasting Booty Shorts
In addition to looking for durable materials, consider the care instructions for the shorts. Do they need to be dry cleaned, or can they be machine washed? Think about how often you'll wear the shorts and how much maintenance you're willing to put into them. It may be worth it to invest in a higher-quality pair that will last longer and require less maintenance.
2. Get the Right Fit
Stretchy Waistbands and Plentiful Fabric Give are Key
Consider the rise of the shorts as well. A lower rise will sit on your hips, while a higher rise will sit closer to your natural waist. Each rise will give a different silhouette, so try on a few pairs to see which one looks best on you. Also, pay attention to the cut of the legs. Do you want a more relaxed fit or a slimmer silhouette? Both can be stylish; it just comes down to personal preference.
3. Length is Key
Find the Perfect Spot for Your Hips
Think about where you'll be wearing the booty shorts and how much coverage you want. If you're planning on wearing them to the club or in a more casual setting, you might be able to go for a shorter length. But if you'll be wearing them out in public or to a more formal event, you may want a longer length to avoid any potential wardrobe malfunctions. It's all about finding the right balance between showing off your assets while still being appropriate for the occasion.
4. Style Options Galore
Choose a Pair that Reflects Your Personality
In addition to solid colors and bold prints, there are also options like lace, mesh, and leather available. Consider the overall aesthetic you want to achieve with your outfit. Do you want a edgy, fetish-inspired look, or something more laid-back and casual? There are booty shorts to suit any style, so have fun experimenting with different options.
5. Comfort is a Must
Look for Smooth Seams and an Unobtrusive Fit
Don't forget to pay attention to the lining of the shorts as well. A smooth, seamless lining will be more comfortable and less noticeable under clothes. And if you're planning on wearing the shorts for extended periods of time, look for moisture-wicking fabrics to help keep you cool and dry. You should feel confident and sexy in your booty shorts, not self-conscious or uncomfortable.
Common Questions on Booty Shorts for Men
What material are the booty shorts made of?
Our top 7 booty shorts for men in 2023 are made of high-quality materials such as cotton, spandex, and polyester. These materials are designed to provide comfort, durability, and stretchability, allowing you to move freely and comfortably during your workouts or daily activities.
What sizes are available for the booty shorts?
The booty shorts are available in a wide range of sizes to fit different body types and preferences. We offer sizes ranging from small to extra-large, so you can find the perfect fit for your body.
Are the booty shorts suitable for all body types?
Yes, our top 7 booty shorts for men in 2023 are designed to fit all body types. They offer a comfortable, snug fit, which is perfect for men who are looking for shorts that complement their physique while providing freedom of movement.
Can I wear the booty shorts for other activities besides working out?
Yes, you can wear the booty shorts for other activities besides working out. They are perfect for wearing to the beach, pool parties, or just for lounging at home. They are versatile and stylish enough to be worn for various occasions.
How do I care for my booty shorts?
To keep your booty shorts in excellent condition, you should wash them in cold water and hang them to dry. Do not use bleach or fabric softener as this can damage the fabric. Follow the care instructions on the label for best results.